The International Book Bazaar "Big Bad Wolf Books" (BBW) is officially open to the public offline which takes place on 25 November - 5 December 2022 at ICE BSD City (Hall 9-10), for 16 hours non-stop at 09:00 – 00:00 WIB. In the 2 year vacuum of the COVID-19 pandemic, now BBW Jakarta is presenting the novelty and excitement of books as many as 50,000 new book titles from millions of books as well as 50-90% festive discounts.
Providing access to quality international books at affordable prices in all genres is BBW's commitment to continuing to improve literacy and a culture of reading from an early age in Indonesia. Uli Silalahi, President Director of Big Bad Wolf Indonesia said "Reading opens horizons, it is our mission for the Indonesian generation. The main benefit of reading is to increase children's knowledge and personality, more than that, reading books to children is also to build better communication between children and parents. They will be well-established and be able to relieve anxiety and increase children's imagination and creativity.
A broad spectrum of readings ranging from children's books, novels, science fiction, romance, literature, and graphic novels to business books, self-help, architecture books, cookbooks, and many more with a predominance of English books. The children's book spectrum features story books, activity books, board books, coloring books, picture books, and other excellent interactive books to stimulate children's intelligence and creativity.
Educating the life of the nation is the ideal of the nation. Realizing the mission of increasing reading interest and broad access to books throughout Indonesia, including those in remote parts of the country, is BBW's goal. The Red Readerhood corner program as a Corporate Social Responsibility (CSR) program was present in the midst of the BBW book bazaar which took place by inviting visitors to donate books which would be distributed through libraries across the country through the largest women's organization in Indonesia, the Kongres Wanita Indonesia (Kowani).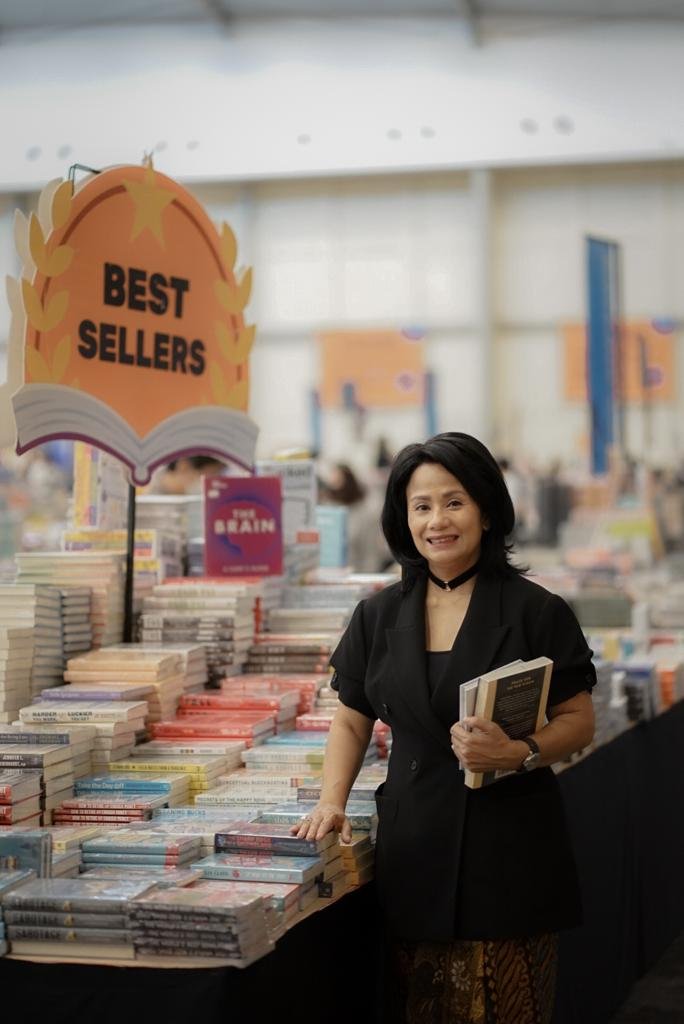 Various interesting programs that have been long awaited will return to color the BBW Jakarta reading initiative this year, including surprise gift vouchers every day through the BARBUK (Book Haul) contest during the exhibition, and the chance to win a contest with the biggest prize being 1 full trolley. books that can be taken home immediately. Also, this year BBW Jakarta launches a special and limited edition bookmark which can be obtained free of charge with the conditions that apply. This year's bookmark has four unique designs.
The enthusiasm and commitment to improve reading and literacy culture promoted by BBW is also supported by Bank Central Asia (BCA) as the sponsor of the event, where various attractive promos are provided for BCA product users. "BCA is proud to be able to participate again in BBW 2022 activities and help increase Indonesian literacy. This event, which is held in a hybrid manner, also encourages us to facilitate cashless payments to provide ease and convenience for transactions," said Dody Santosa Iswan, Senior Vice President of BCA.
Apart from a sea of international books, there are also local Indonesian books which have been curated by one of the best publishers in Indonesia, Mizan Publishing complementing the millions of BBW Jakarta 2022 books. But for readers who cannot yet have the opportunity to attend offline, BBW is also present simultaneously online on Tokopedia on November 24 – December 6 2022. With discounts of up to 90%, BBW lovers throughout Indonesia can still enjoy the same excitement of this international book bazaar from home.