Pullman Ciawi Vimala Hills Resort Spa & Convention, popularly recognized as the first Pullman Resorts in Indonesia, is an exquisite mountainous hideaway houses 21 villas where guests can experience the ultimate holiday, dedicated with the perfect setting for quality enjoyment.  "Beautifully perched in the highland of Pasundan, West Java, its magnificent panoramic views sweep across the three West Java's majestic mountains: The Pangrango, Salak and Geulis.  The resort bestows serene atmosphere to discerning travelers" says Gilles Tressens – General Manager.
The opulence villas are elegantly designed with subtle Indonesian touch ornamented with a furniture craftmanship and artwork from Indonesian artists.  Their refined and stylish tone are outlined with relaxing sense.  The delicate traditional sophistication is beautified through elements of wooden furnishings, comfortable furniture and a spacious balcony overlooking 2-hectare paddy fields and lush greenery.  At the secluded end of our 5-star resort – between ponds, gardens and rice paddies – the Presidential Villa is the largest and is available for travelers who prefer to indulge in ultimate luxury and exclusivity. It comprises bold design and vibrant colors with contemporary touches that fill 473 m2 of fabulous space.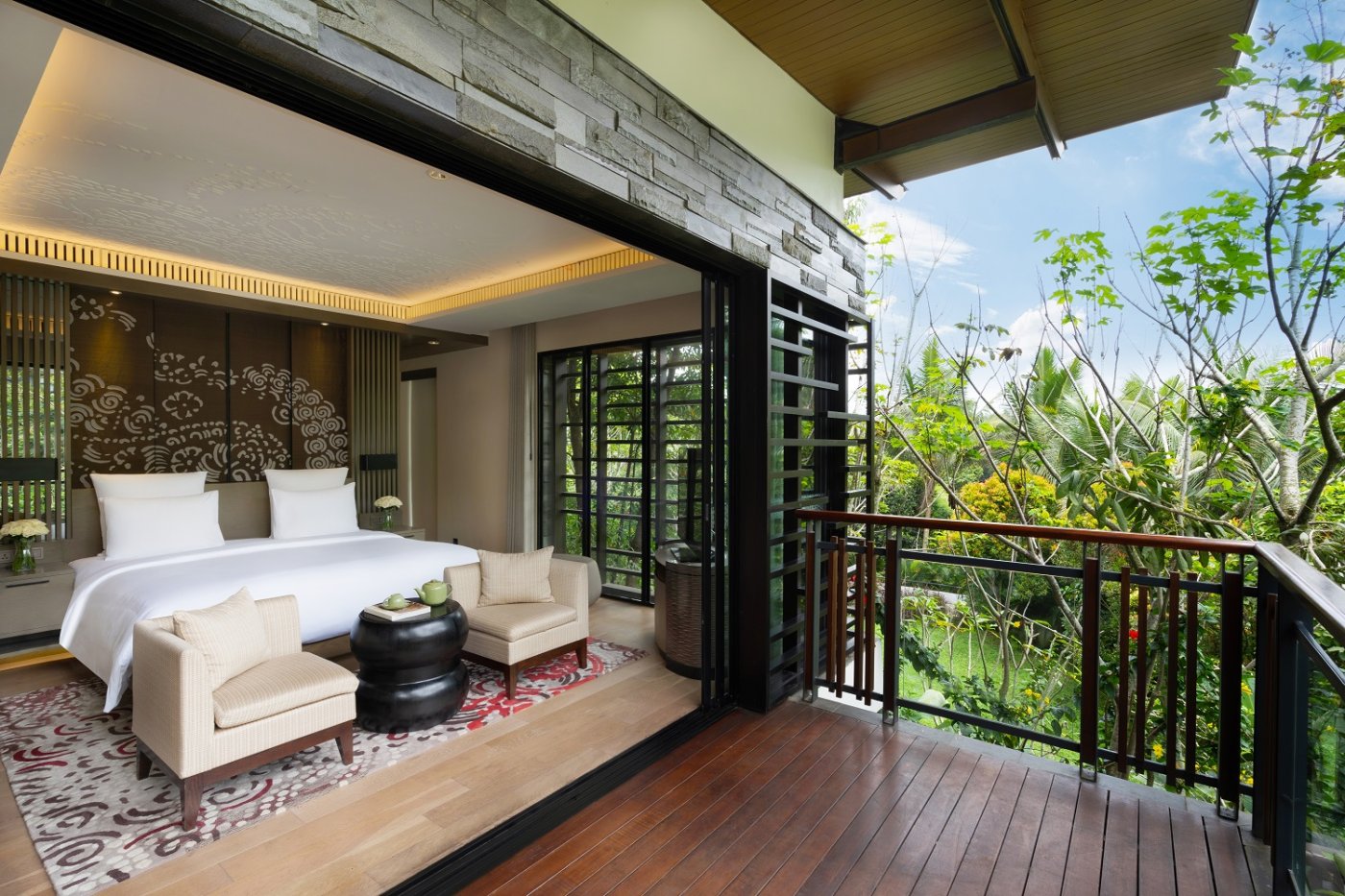 Exclusive Services
Creating memorable stay from the moment of arrival, the resort welcomes guests at Villa Reception located at the main building.  Evoking ambience of calm and serenity are naturally sensed at this facility because the resort is designed to fully pamper guest seeking unaltered escape.  The unforgettable vacation is effortlessly enjoyed with the assistance of Villa Butler.  The resort's Butler Service provides highly personalized service and creates a seamless experience through the extensive knowledge of guests' preferences. Pullman Ciawi Vimala Hills also introduces travelers its private entrance to enter & exit the villas spoiling vacationers to embrace the extraordinary features the resort offers.
Enclaved with reminiscent of a luxurious residence to ensure the outmost comfort, Presidential Villa is furnished with three spacious bedrooms of a king & two twin beds that fit complimentary extra bed if additional sleeping space is required and superb marble bathrooms with bathtub & rain shower set up with the finest amenities. It holds an ample size of living room, dining room and a private balcony facing towards the intimate green space with a 15-metre infinity pool with whirlpool where guests can laze on its sun – drenched wooden deck to enjoy tranquil natural surroundings, bordering paddy fields and gardens, with misty mountain views. With its own full kitchen and a separate bedroom for travelers travelling with their own help, guest will experience the simplicity and ease of time spent together with friends and families.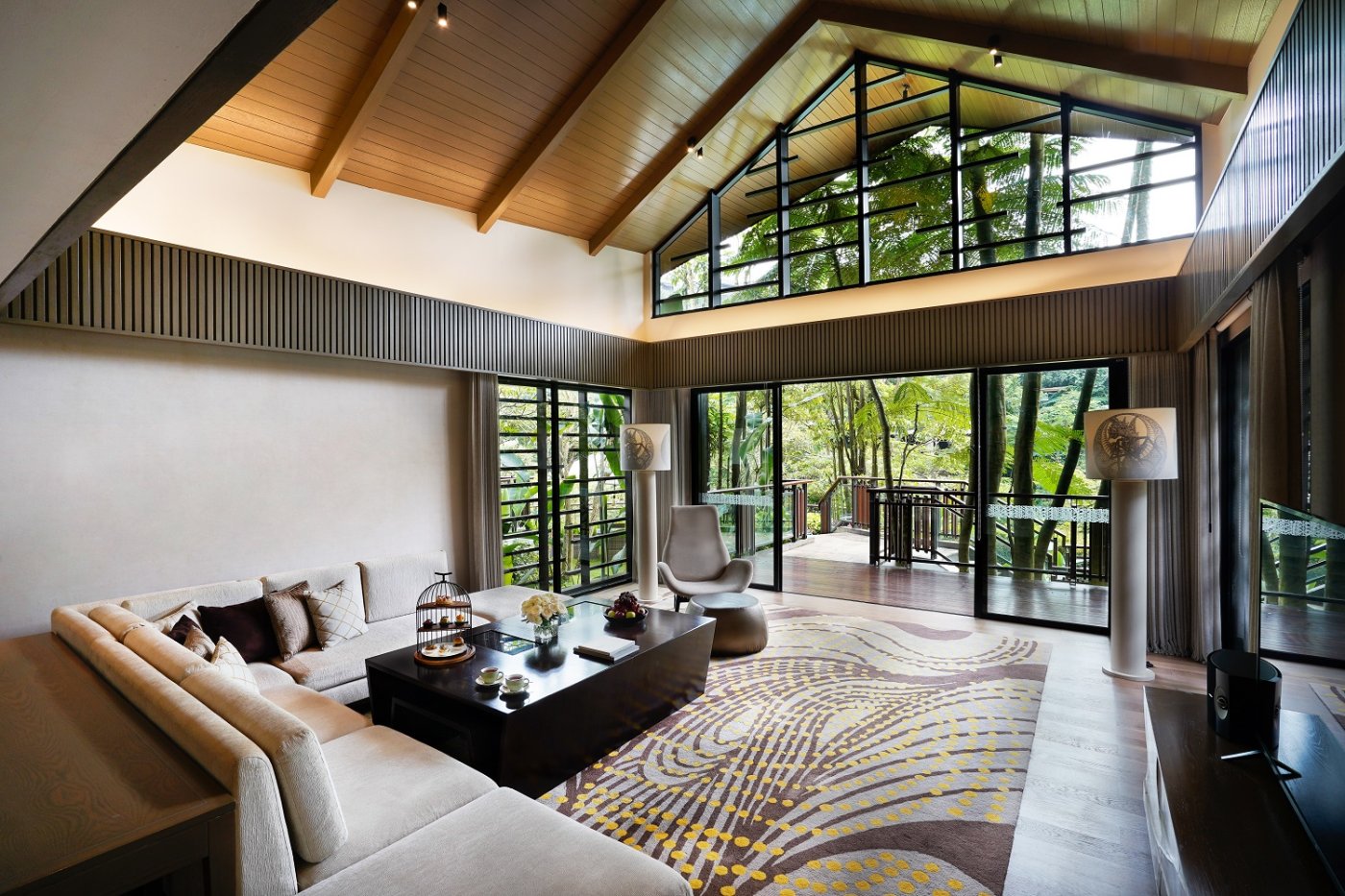 The villa also comes with tech – savvy inclusions of an up to 60 – inch LED Smart TVs displaying entertainment in all languages, Netflix & YouTube connectivity, wireless screen mirroring, full karaoke system, premium internet connection, Nespresso machine and minibar that is kept stocked with complimentary refreshments.  There will never be a need to leave this personal haven of peace.
Perfectly grasped as a private residence, a home-away-from-home, Presidential Villa repletes with unique open-air facilities.  The firepit with outdoor cinema lets guests watch movies under the stars.  The alfresco dining table sits six persons and abundant of open space allow the resort to spoil guest with in-villa kids activities and yoga sessions during the day and serve a private barbeque dinner.  Guests can discover the experience to reunite and connect with loved ones which will be the ultimate holiday experience in the most luscious settings.  
Sited in the midst of serenity and veiled by alluring vegetation from the full-grown trees as a natural privacy fence, Presidential Villa is a high-end offering and a tropical paradise best serve the increased desire from today's luxury travelers looking for immersive escapes.  Shared with family and friends, or reserved for a romantic getaway, Presidential Villa is also the perfect alternative for special occasions and memorable gatherings. This villa makes any experience in Ciawi, Bogor exceptional, where guests can discover memories that last a lifetime.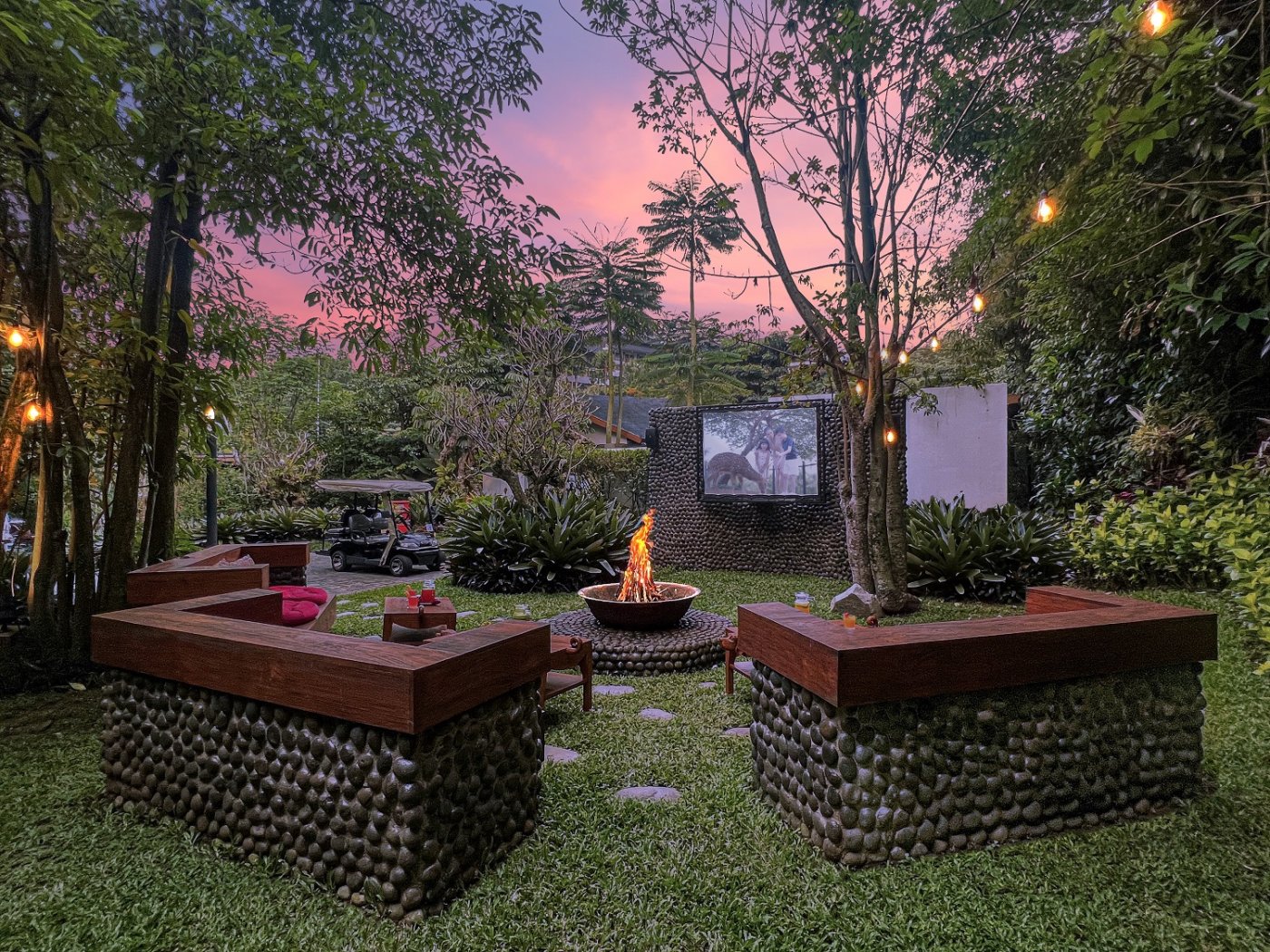 Immersive Resort Facilities
Nestled within the pristine of 14-hectare land size and landscape contours, Pullman Ciawi Vimala Hills innovatively designs "Activities & Entertainment" programs for guests of all ages.  A 3 km in-hotel jogging track with 5 outdoor Fit Trail points, "Nature Walk" to 500 m2 Herb Garden & 2-hectare paddy fields and Buggy Tour to the integrated Vimala Hills premium residential area.  These enticing array of resort facilities are among the most favorite besides the more intimate alternatives such as the diverse selections of dining venues, Pullman Wellness (Fit & Spa) and not to forget the little friends, Kids Playground and Kids Club which are the ultimate destinations for young ones.
Experience Presidential Villa at Pullman Ciawi Vimala Hills by booking your stay at www.all.accor.com/9061 or call +62 (251) 830 6888. You may also email your enquiries to [email protected].