As time goes on to be more modern and advanced, batik motifs and designs are also developed to be more trendy to attract young people. Batik has now become more wearable to suit any occasion from formal to casual. Along with this trend, many Indonesian designers also create modern batik, which can not only be used at official events but can also be used for daily activities. For your reference, here are some of the Indonesian batik designers who make batik more modern and fashionable, some with extraordinary cutting and silhouette.
12 INDONESIAN BATIK BRANDS THAT OFFER MODERN AND TRENDY DESIGN
1. Sejauh Mata Memandang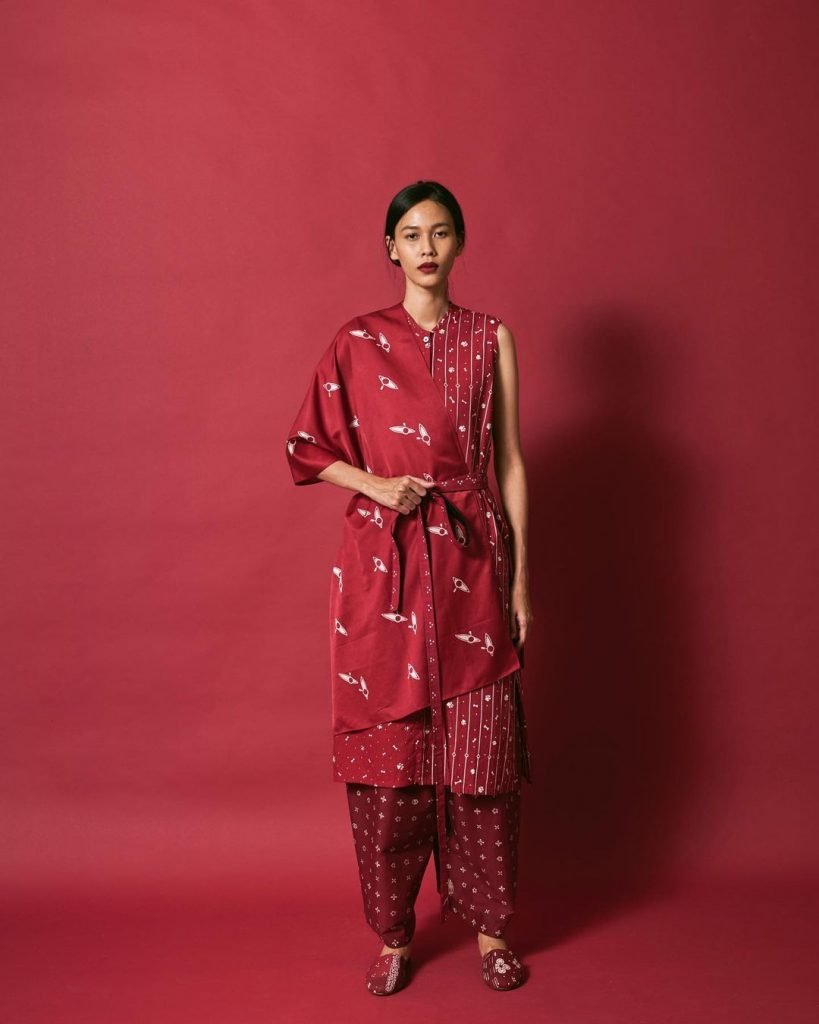 Photo credit: Instagram @sejauh_mata_memandang
Sejauh Mata Memandang which means as far as your eyes can see is inspired by the richness of Indonesian culture, food, nature, and many other things. Their line of materials ranging from cotton, linen, and Tencel. The collections show a minimalist feel of batik, and they also support environmental issues that are currently being discussed by using recycled textiles made from pre-consumption waste that are processed into new materials, pushing towards circularity and protecting ancient and endangered forests.
Instagram: @sejauh_mata_memandang
http://www.sejauh.com/
2. Bateeq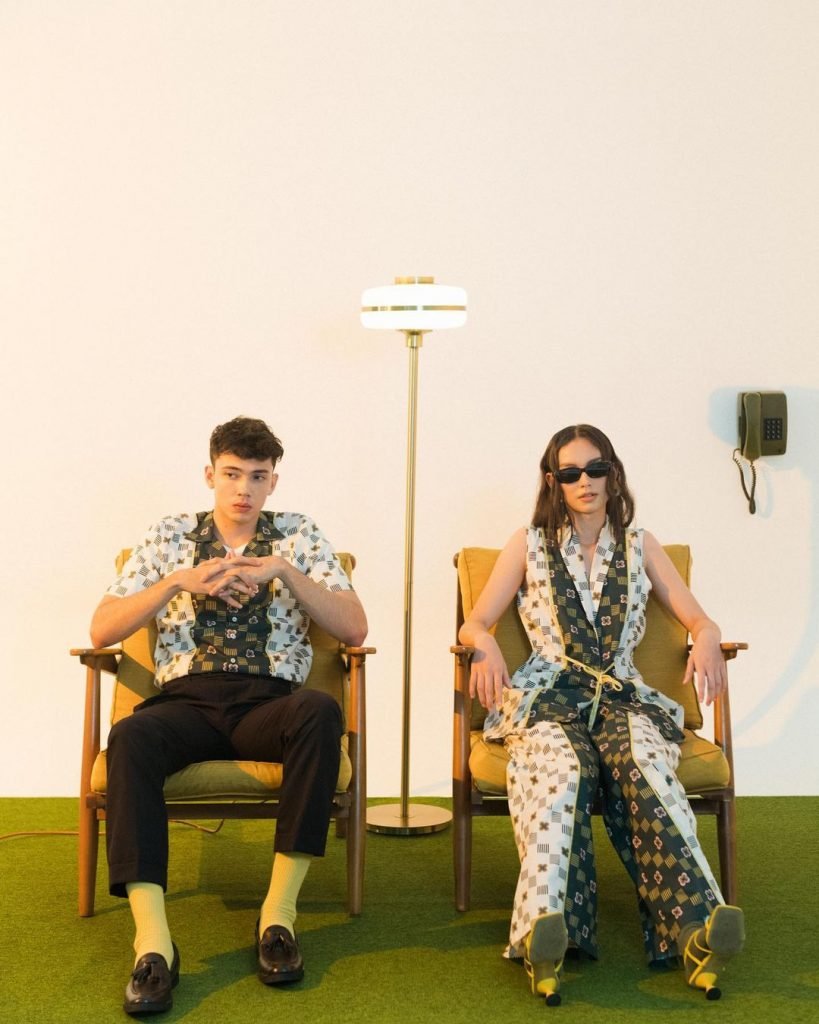 Photo credit: Instagram @bateeqshop
Launched in 2013, bateeq is an Indonesian fashion brand that offers a fresh, fashion-forward take on batik through our clothing line for men, women, and children, in addition to home decor. Known for the innovative motifs, bateeq provides a modern edge to a centuries-old craft to create effortless collections of ready-to-wear dresses, shirts, blouses, and pants for today's sophisticated consumers and retailers.
Instagram: @bateeqshop
https://bateeqshop.com/
3. IKAT Indonesia by Didiet Maulana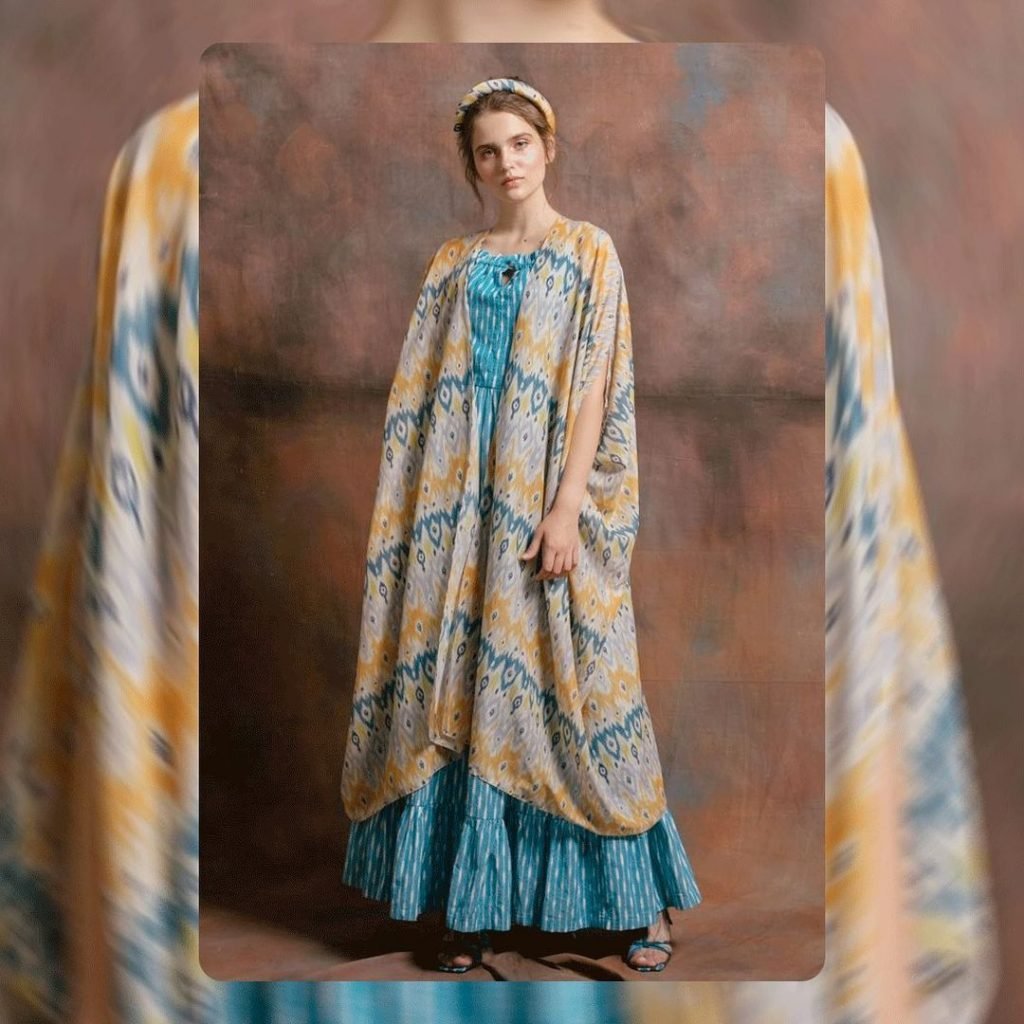 Photo credit: Instagram @ikat_ind
Established in 2011, IKAT Indonesia encapsulated and reinvented the ideas of how the young generation preserving their magical culture in Indonesia through continuously using the art of weaving legacy in fashion industries and aimed at how to promote the curated local artisan by well-designed fashion items.
Passionately in fashion and the deep-intimacy of life, Didiet Maulana brings his focus to delivering the designs that everyone can wear and appreciated in a way humble manner. His dedication and endless efforts made his works highlighted in many countries in the world.
Instagram: @ikat_ind
https://www.theikatindonesia.com/
4. BINHouse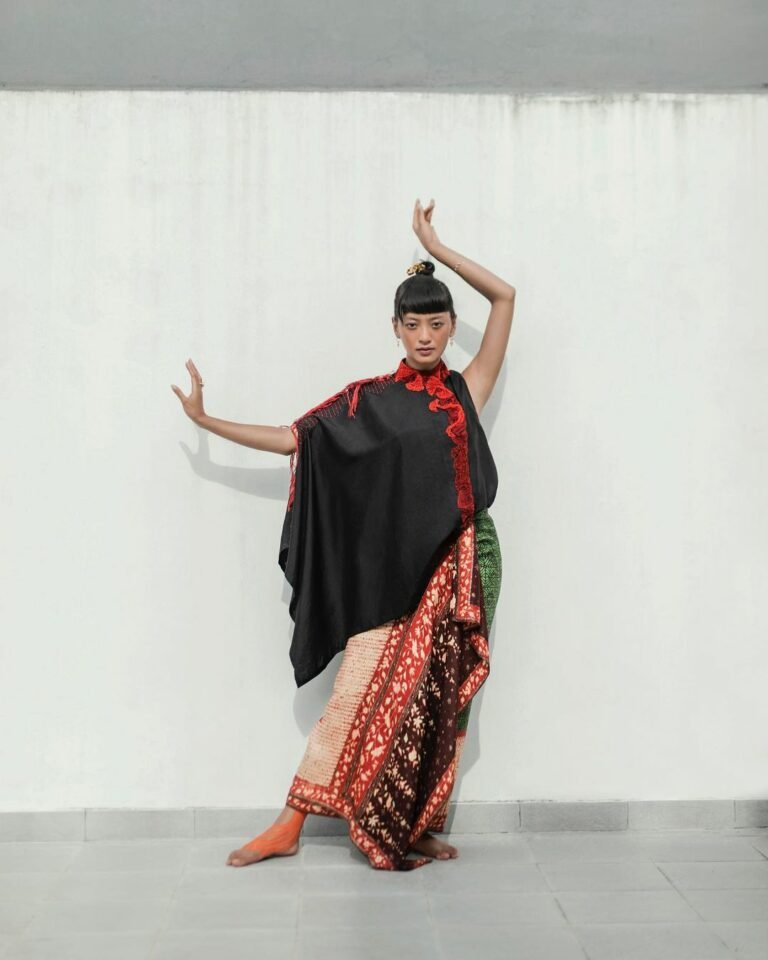 Photo credit: Instagram: @binhouse_official
BIN house's unique creations of the exquisite fabric have brought presence in the West and Japan, adding exotica to the exciting world of fashion and textiles. It is enjoying a global renewal of interest through its fine shawls, stoles, and ready-to-wear clothes. Every BINHouse piece is something to behold. An almost magical juxtaposition between the old and the new that tells a beautiful story.
Instagram: @binhouse_official
5. Kencana Pajajaran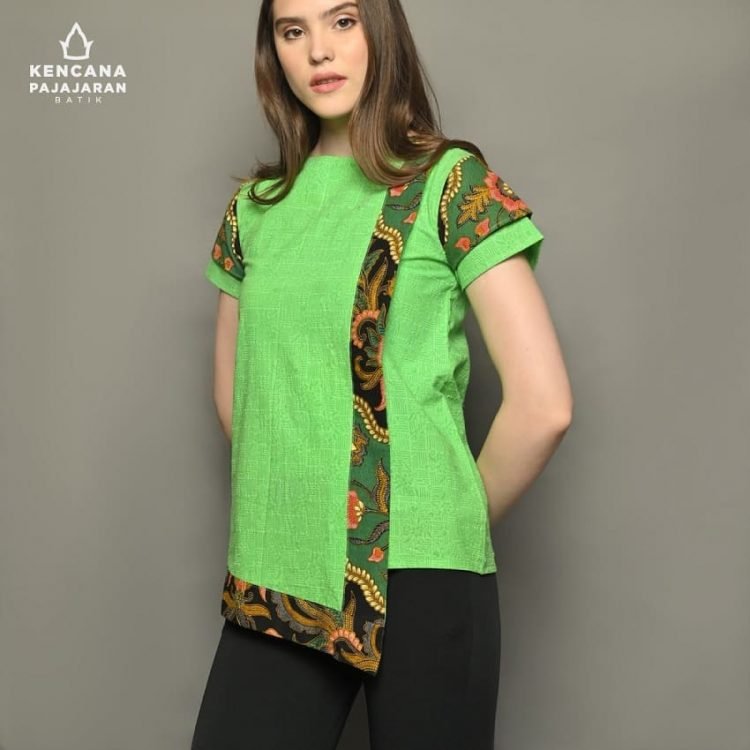 Photo credit: Instagram @kencanapajajaran
Kencana Pajajaran was founded in 2013 by a local batik creator from Bandung, West Java named Affandi. Kencana Pajajaran empowers local batik artisans from Bandung, Cirebon, Solo and Pekalongan to develop their businesses. The brand strives to preserve and maintain both traditional and modern takes of batik patterns, colors, and silhouettes.
Instagram: @kencanapajajaran
6. Ghea Panggabean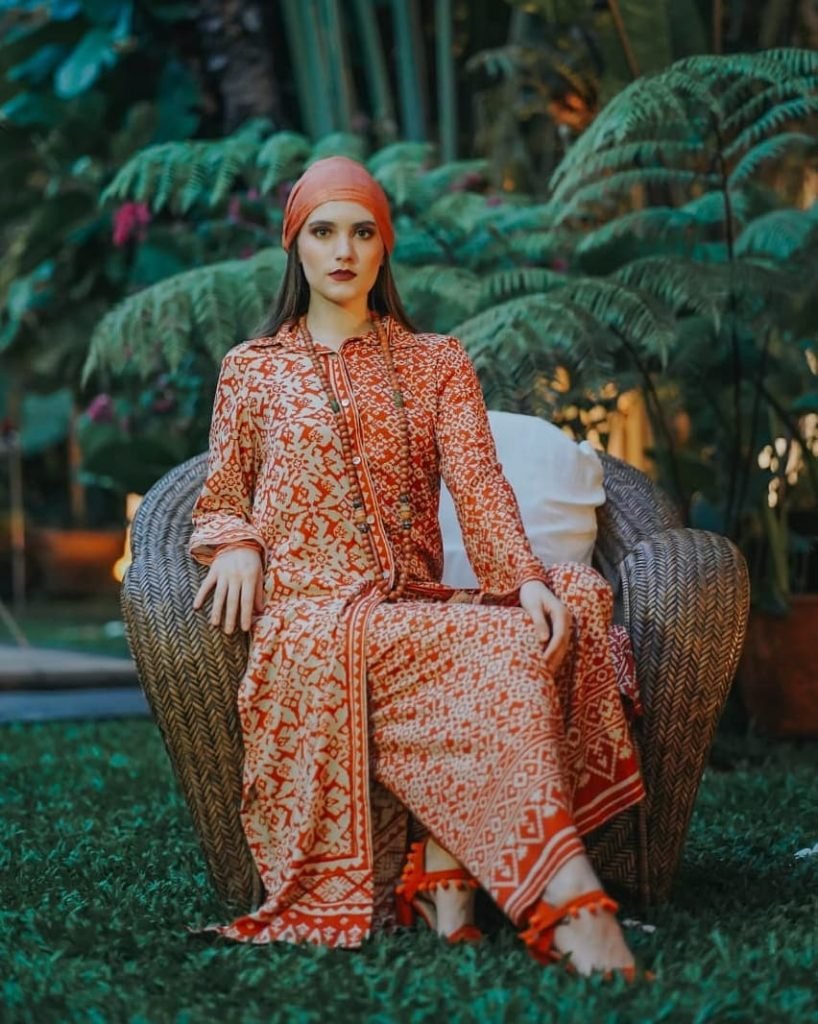 Photo credit: Instagram @gheafashionstudio
Always aiming to bring Indonesia's cultural heritage, Ghea Panggabean is one of the designers who presents clothing collections with batik elements with boasting designs that combine class, elegance, and timelessness. Jumputan pattern remains GHEA signature pattern and always be everyone's favorite.
Instagram: @gheafashionstudio
7. DAYS By Danar Hadi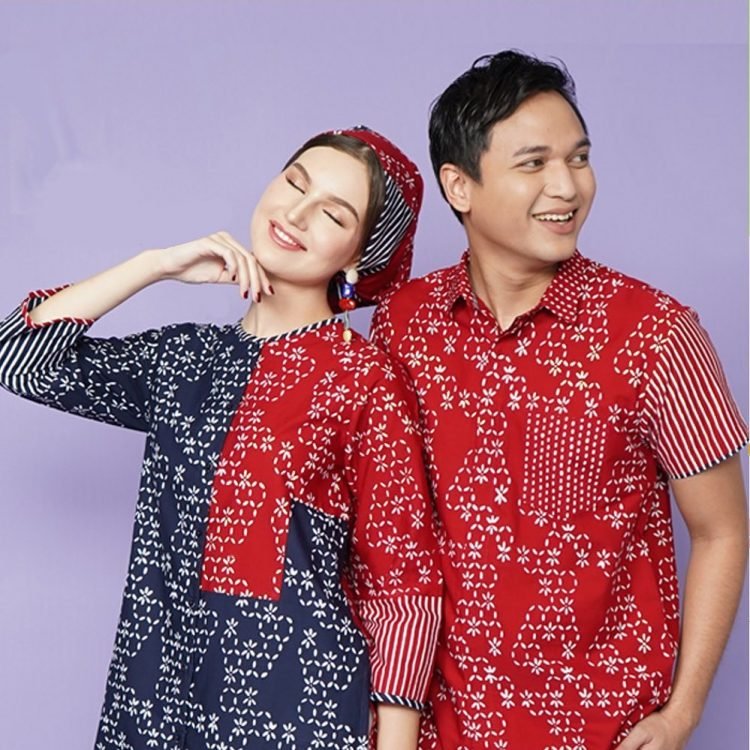 Photo credit: @daysbydanarhadi
Daily basic favors a twist, DAYS by Danar Hadi is precisely taking the roots of batik as an Indonesian national treasure. As batik will always be a way of life, a statement of the whole nation, they value batik as the limitless medium to express the young spirit.
Forget about the matchy-matchy look, here with DAYS, the importance of being outside the square in a sense of style is really easy to pull off. They present the collections to young people with quirky attitudes who blend into the popular culture around them. It's quirky but easy, it's versatile but fun – every aspect is an important element in the intense experimentation of daily style.
Instagram: @daysbydanarhadi
https://www.danarhadistore.co.id/days/
8. Warangka Batik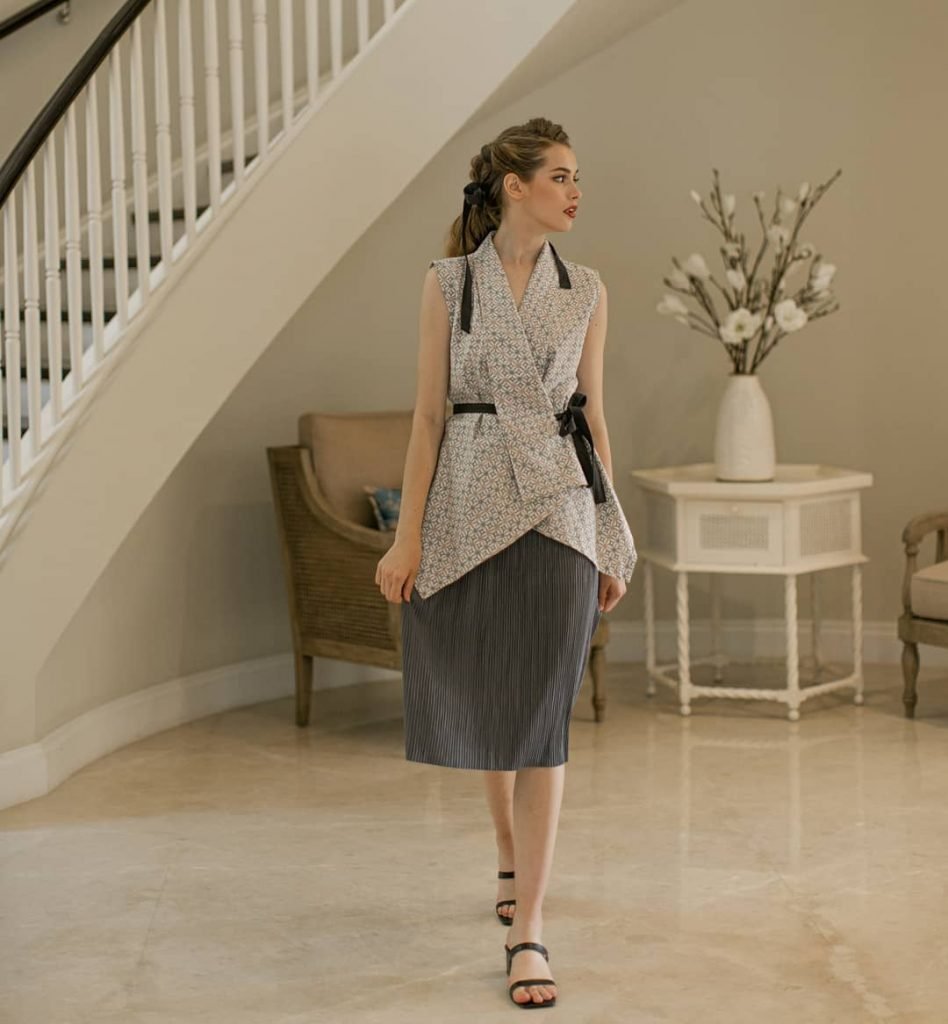 Photo credit: Instagram @warangkabatik
At the beginning of 2015, Warangka Batik began with a simple desire to promote Indonesia's heritage to the fashion industry with a classy and modern design. Making Batik into a modern women's daily wear is one of their goals, aside from combining modern but minimalist fashion trends with classic traditional batik that will be a timeless design.
Instagram: @warangkabatik
https://www.bobobobo.com/brand/women/warangka-batik
9. Oemah Etnik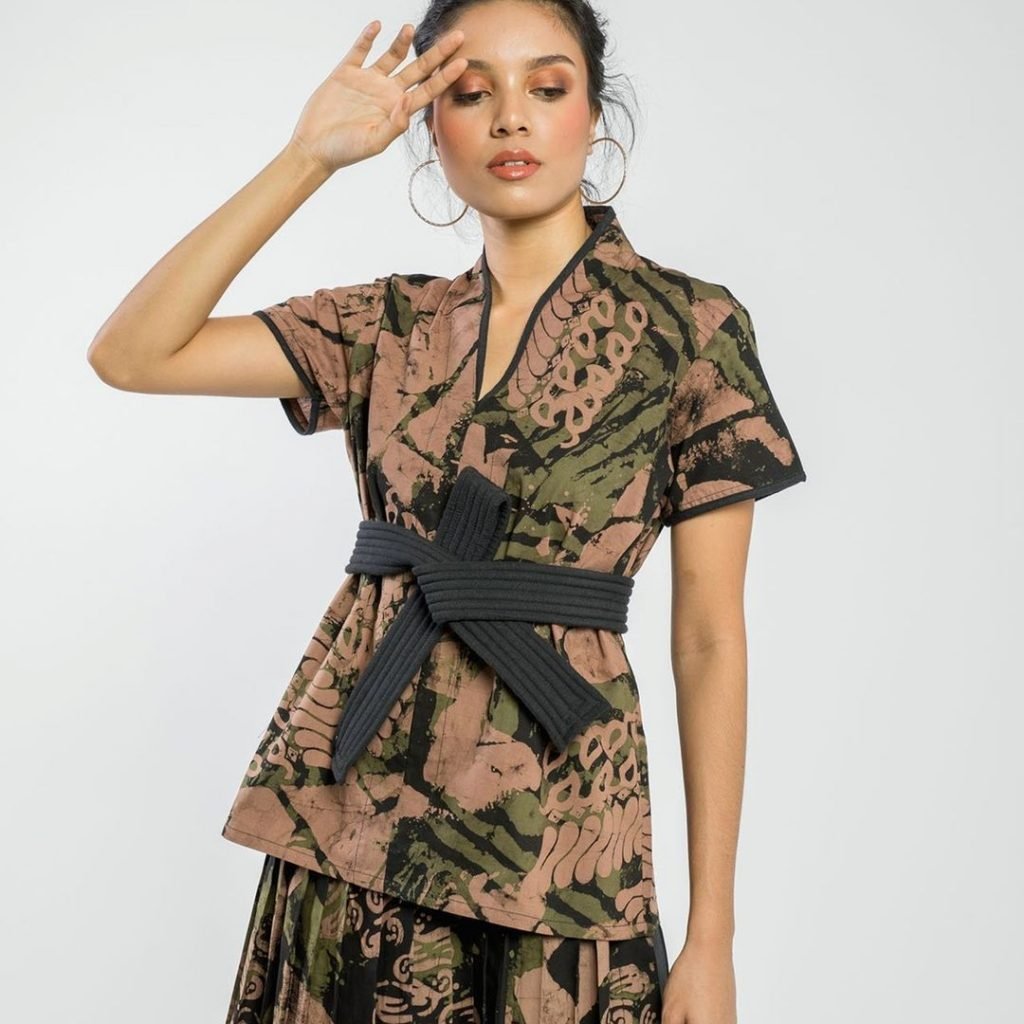 Photo credit: Instagram @oemahetnik
Oemah Etnik is a local brand made in Indonesia since 2013. As a founder, Rizki Triana had a mission to promoting Indonesian Heritage to Indonesia's young generation through transforming an old traditional Batik fabric into Modern clothes that are very chic and wearable. Their Loungewear series is the most coveted, they are versatile and comfortable to be worn daily for any occasion.
Instagram: @oemahetnik
https://www.oemahetnik.com/
10. Purana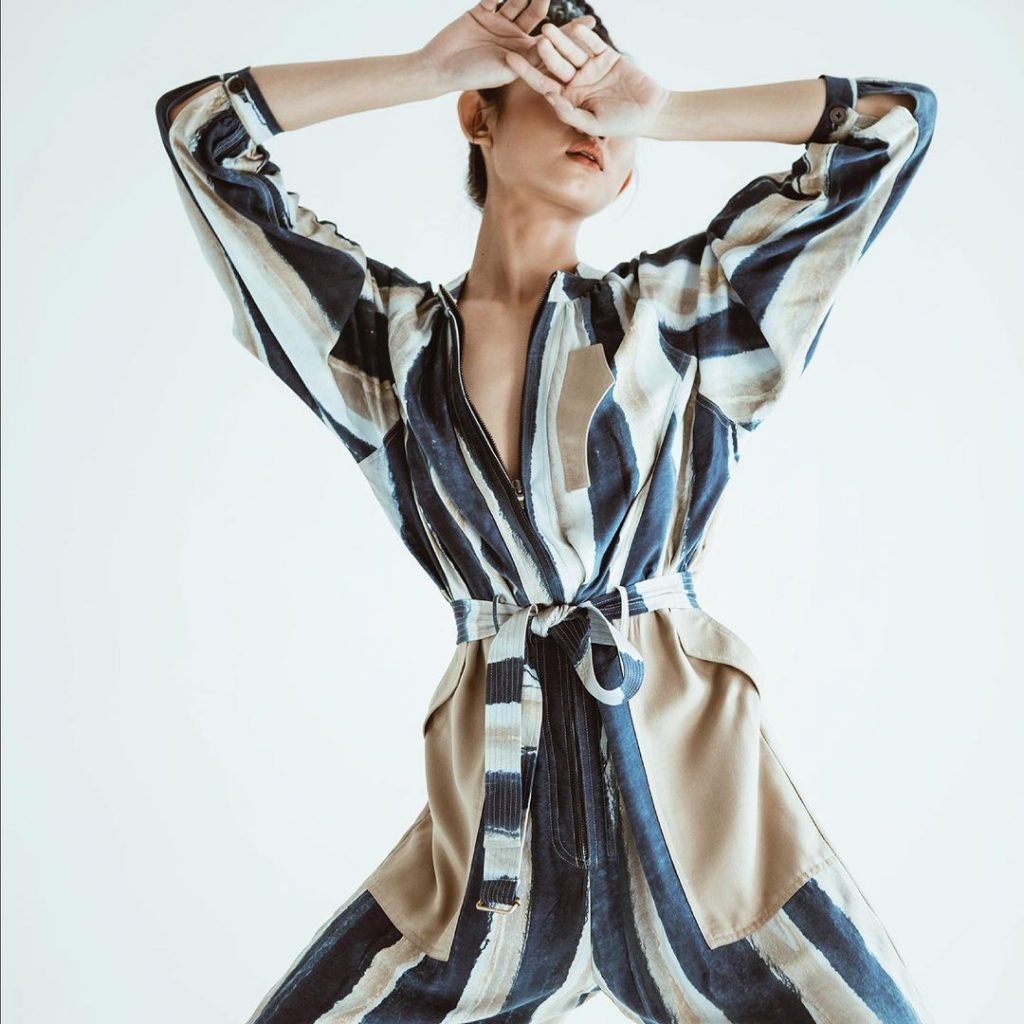 Photo credit: Instagram @puranaindonesia
Purana, which means 'old scripture' in Sanskrit, was established in 2009. As the Creative Director, Nonita experiments with traditional batik techniques, hand-weaving, tie-dyeing, modern geometrical motifs, and incorporating paintings into the fabric to create unique ready-to-wear pieces that reflect a commitment to local artisanship.
With the commitment to adopt local wisdom, by utilizing artwork made by local artisans and combining them with fashionable cuts, patterns, and color mixes. Their collections are presented in multi-function, multi-style, free-size, and relaxed loose-cuts to provide flexibility for all-shaped active women to be stylish comfortably.
Instagram: @puranaindonesia
https://www.puranaindonesia.com/
11. Assojar Fashion Ethnic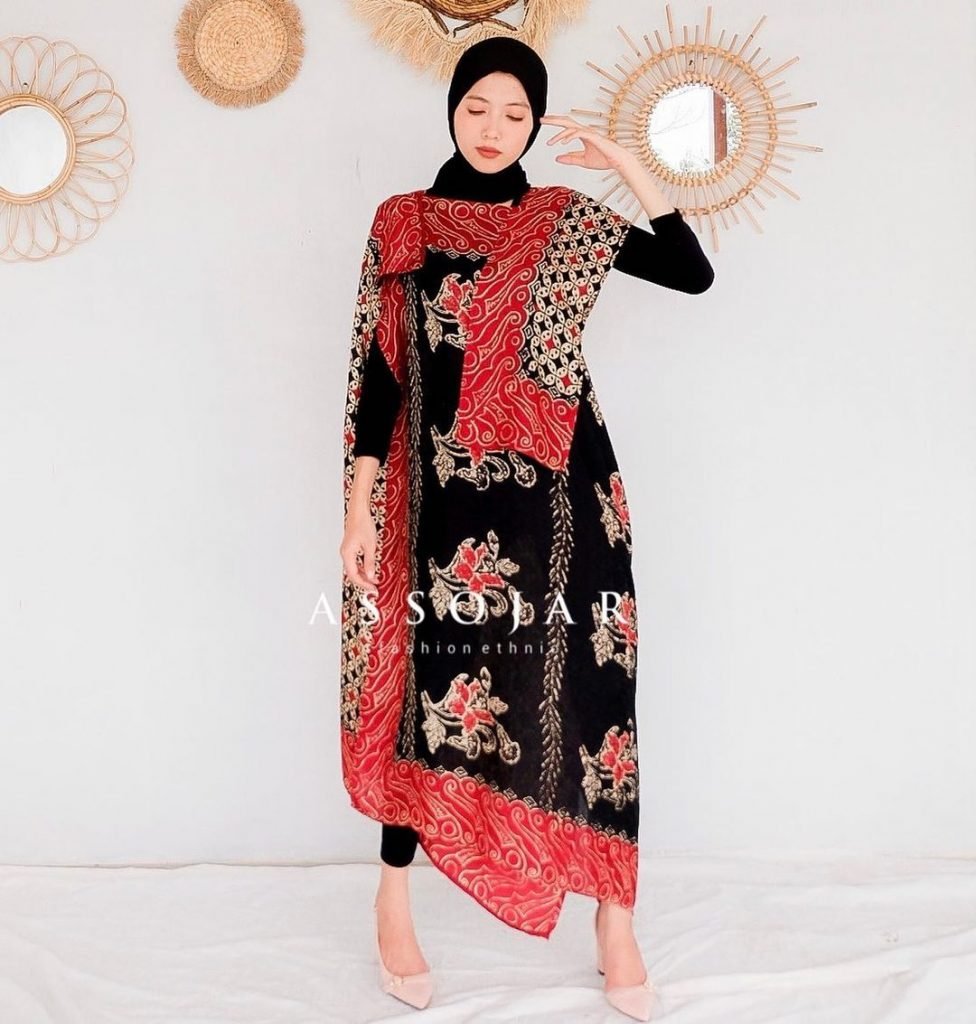 Photo credit: @assojar_fashion
Assojar Fashion Ethnic is one of the pioneers in developing fashion made from ikat. Coming with their love for lifting traditional Indonesian fabrics, Assojar Fashion Ethnic processes asymmetrical cutting designs into styles that can accompany your daily life.
Their trademark is always attached with a modern touch, premium-quality fabrics while still prioritizing cultural aspects in their manufacture that are able to present a fashion style. Their collection of batik series includes the most adored viscose dresses that are young and playful.
Instagram: @assojar_fashion
12. MOC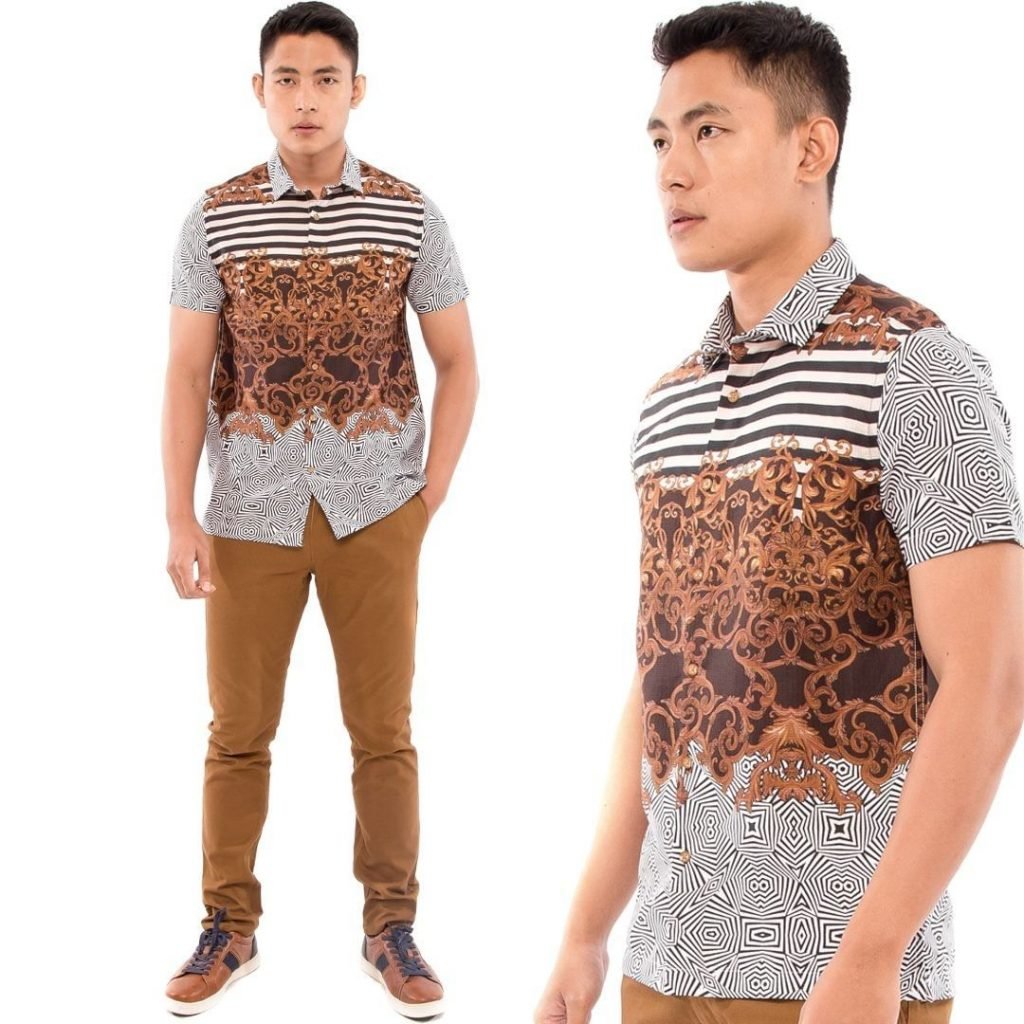 Photo credit: @mocindonesia
Specifically designed for men's fashion, MOC caters to every day's needs of clothing for any occasion. With a wide range of clothing from formal to casual wear, MOC's batik lines deserve your attention. The brand takes batik daily wear to the next level with traditional batik patterns with a modern and contemporary twist to make it more fashionable and masculine at the same time.
Instagram: @mocindonesia