Having a good music accompanying you while dining is surely a great thing to experience. Jakarta is indeed brimming with best restaurants, bars, or cafes to enjoy live music. But, if you'd like to enjoy some good quality live jazz, go to our recommended picks below. (p.s. We suggest you to check to the place for a live jazz schedule).
1. The Writers Bar at Raffles Jakarta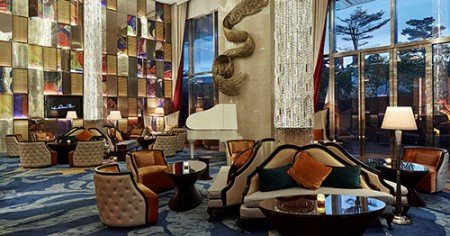 Louis Armstrong, Ella Fitzgerald, Nat King Cole, from the roaring twenties, legendary jazz
musicians come to life at this luxurious bar. Enjoy live jazz music, while sipping your favorite classic cocktails, and let yourself be transported to the golden era. The perfect recipe for an unforgettable evening is a select hand rolled Cuban cigar from our humidor, accompanied by a 120-day-aged Negroni in our signature oak barrel, set amongst the timeless art pieces created by Indonesian legendary artist Hendra Gunawan.
The Writers Bar
Raffles Jakarta, Ciputra World 1
Jl. Prof. Dr. Satrio Kav 3 – 5
Jakarta 12940, Indonesia
T +62 21 2988088
raffles.com
2. Motion Blue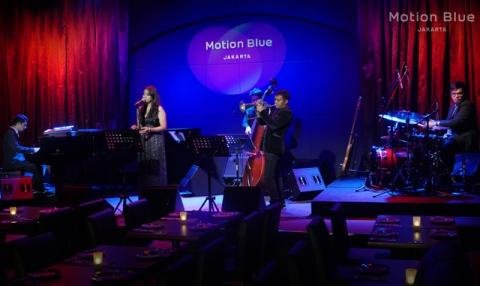 Motion Blue Jakarta is a live music restaurant that is conveniently located in Senayan at the luxurious five-star hotel, Fairmont Jakarta. It strives to deliver a good dining experience through our delectable European – Japanese fusion cuisine coupled with high quality entertainment. Partnered with Blue Note, Tokyo's number one jazz music venue, Motion Blue Jakarta showcases both local and well known international artists that satisfies its audiences.
Motion Blue
Hotel Fairmont Jakarta 3rd Floor
Jl. Asia Afrika No. 8, Kebayoran Baru, Gelora, Jakarta Pusat 10270
Monday to Saturday
6pm – 12.30 am
Phone : +62 21 2903 9189
www.motionbluejakarta.com
[email protected]
Instagram: motionbluejkt
3. The Cascade Lounge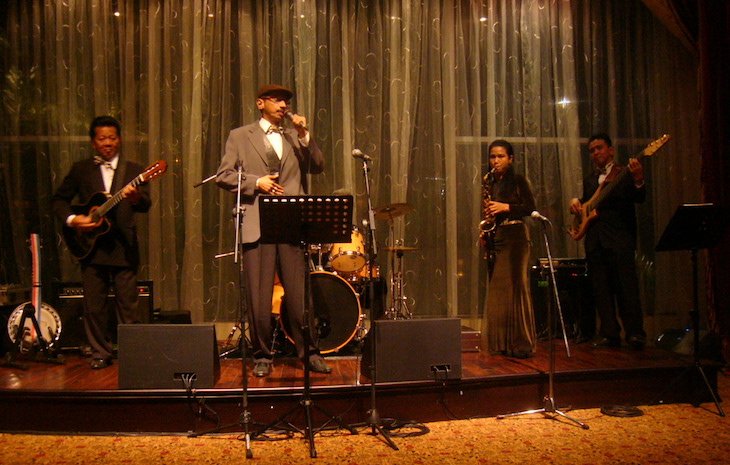 Sink into one of Cascade Lounge's luxurious oversized armchairs or plush sofas, and chill out with a live band performance, featuring jazz music as well as classical music mini orchestra and top 40's songs from the Cascade Lounge resident band.
The Cascade Lounge
Hotel Mulia Senayan
Jl. Asia Afrika, Gelora, Jakarta Pusat 10270
Monday – Friday: 7AM – 1AM
Saturday – Sunday: 7AM – 2AM
Phone: (+6221) 5747777
www.themulia.com
4. Cafe Batavia
Cafe Batavia is also a must for jazz lovers. Enjoy the high quality jazz live music on this historical, colonial, and classic restaurant. The feel of jazz complimented by this 200-year-old building. Besides offers you climacteric atmosphere, Batavia Cafe also provides a variant types of Western and Asian cuisine.
Cafe Batavia
Jl. Pintu Besar Utara No.14, Kota Tua, Pinangsia, Tamansari, Jakarta Barat 11230
Sunday – Thursday: 9AM-12AM
Friday – Saturday: 9AM – 1AM
http://www.cafebatavia.com/
5. Ecology Bistro
Ecology is one of our favorite places to enjoy live music in Jakarta as the restaurant has schedules for live music on some days. The live music schedules of course include jazz night by well-known local jazz musicians. Ecology is also a very cozy place to enjoy such music with its greenery touch on the interior.
Ecology Bistro
Jl. Kemang Raya No. 6, Mampang Prapatan, Jakarta Selatan 12730
Phone: (+6221) 7191032
Monday – Friday: 11AM – 12AM
Saturday – Sunday: 11AM – 2AM
http://ecologyjkt.com/
6. SHY Rooftop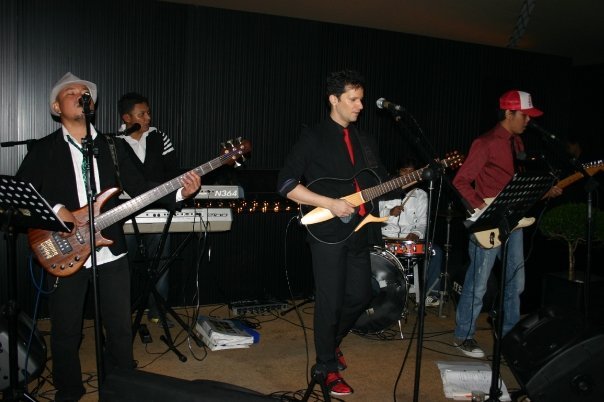 Located on the fifth floor of The Papillion, Kemang, South Jakarta, this restaurant is often used for Indonesian's top jazz musicians to hold a jazz live performance. This al fresco establishment is located at the top of the building, pictures perfect serenity spot in the midst of busy Kemang. With its whitewashed wooden floor and prominently positioned candle-lit lanterns, this versatile space is all about a great night of live entertainment.
SHY Rooftop
The Papillion Kemang
Jl. Kemang Raya No.43A, Mampang Prpt., Jakarta Selatan 12730
Monday – Sunday: 8PM – 4AM
http://www.thepapilion.com/