In the last past years, Jakarta has been showered by more elegant Indian restaurants on every corner. All this means that you can take your choice on what type of Indian dining experience you want to have. Precious tasting menus, serve up creative and elevated takes on Indian fare. But which one is the best?! Here is our recommendation for the best Indian restaurants in Jakarta.
Best Indian Restaurants in Jakarta
Babooji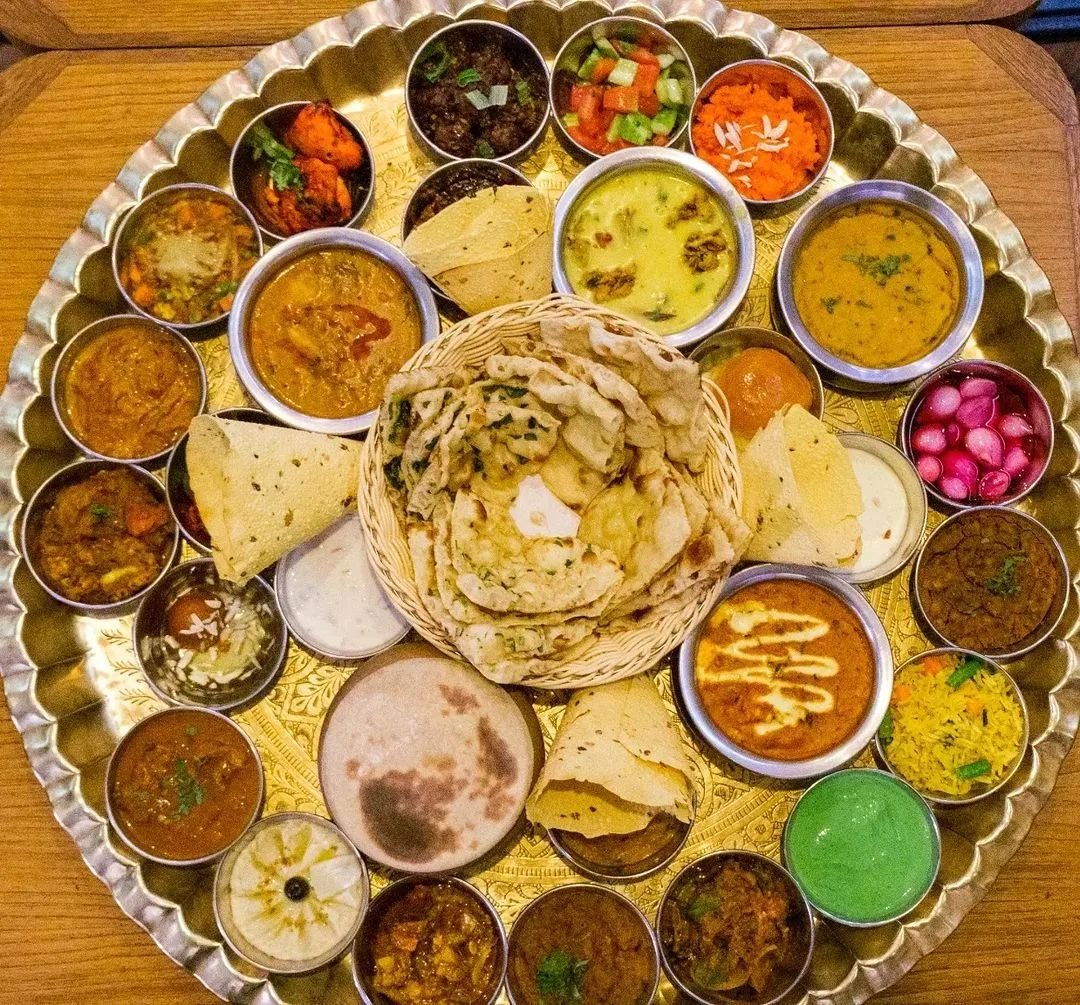 With a sophisticated space for elevated Indian cuisine & cosmopolitan cocktails, Babooji embodies a modern interpretation of Indian food. Babooji and a list of modern Indian menu such as Tandoori Pizza and Indian Burger with homemade ingredients, as well as classy Chindian Food, Chinese-inspired Indian cuisine, and some variation of traditional Indian dishes.
Jalan Gunawarman No.61, Senopati, Jakarta 12180
Phone: +628557966911
Instagram
Fez- Kinara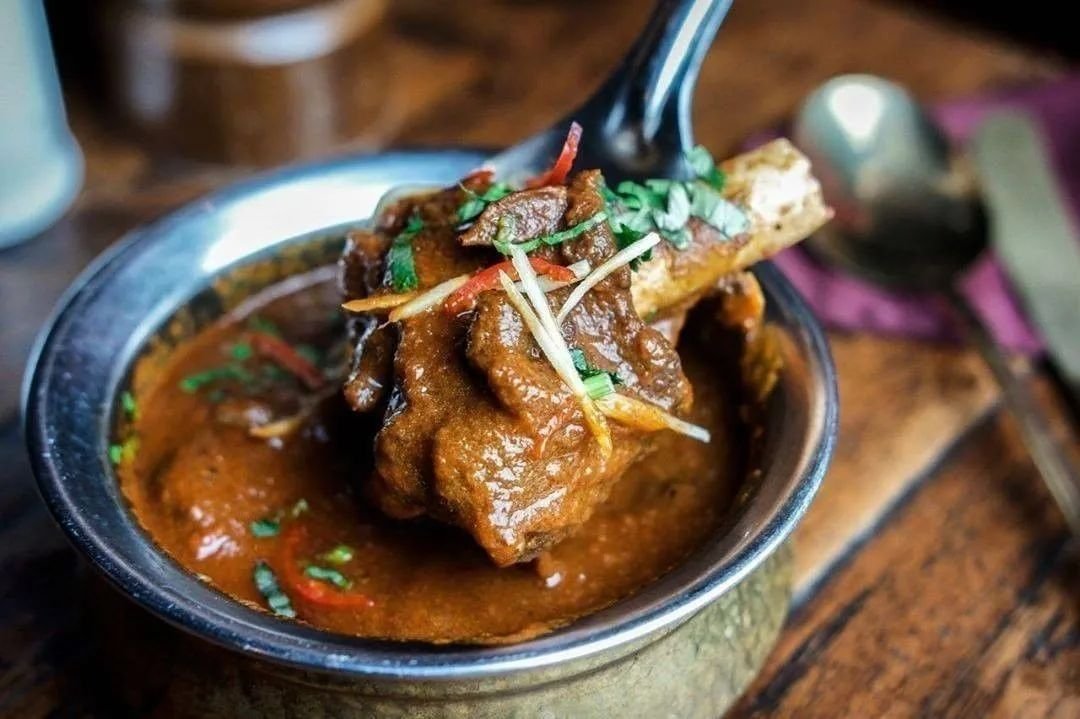 The venue of choice for lovers of the finer things of life, Fez-Kinara offers patrons a variety of superb dining and entertainment options all available at one fabulous location. Kinara is a celebration of Indian culture in all its tingling diversity that brings the best of Indian cuisine, music, decor, and ambiance to valued guests. To experience the newly refined centralized-dining concept, enjoy a new way of dining with our selective assortment of authentic Indian, Maghreb, Middle East and Gulf regions culinary dishes and entertainment all under one roof.
Jl. Kemang Raya No. 78-B Jakarta
Phone: 021 719 2677
Instagram
Website
Ganesha ek Sanskriti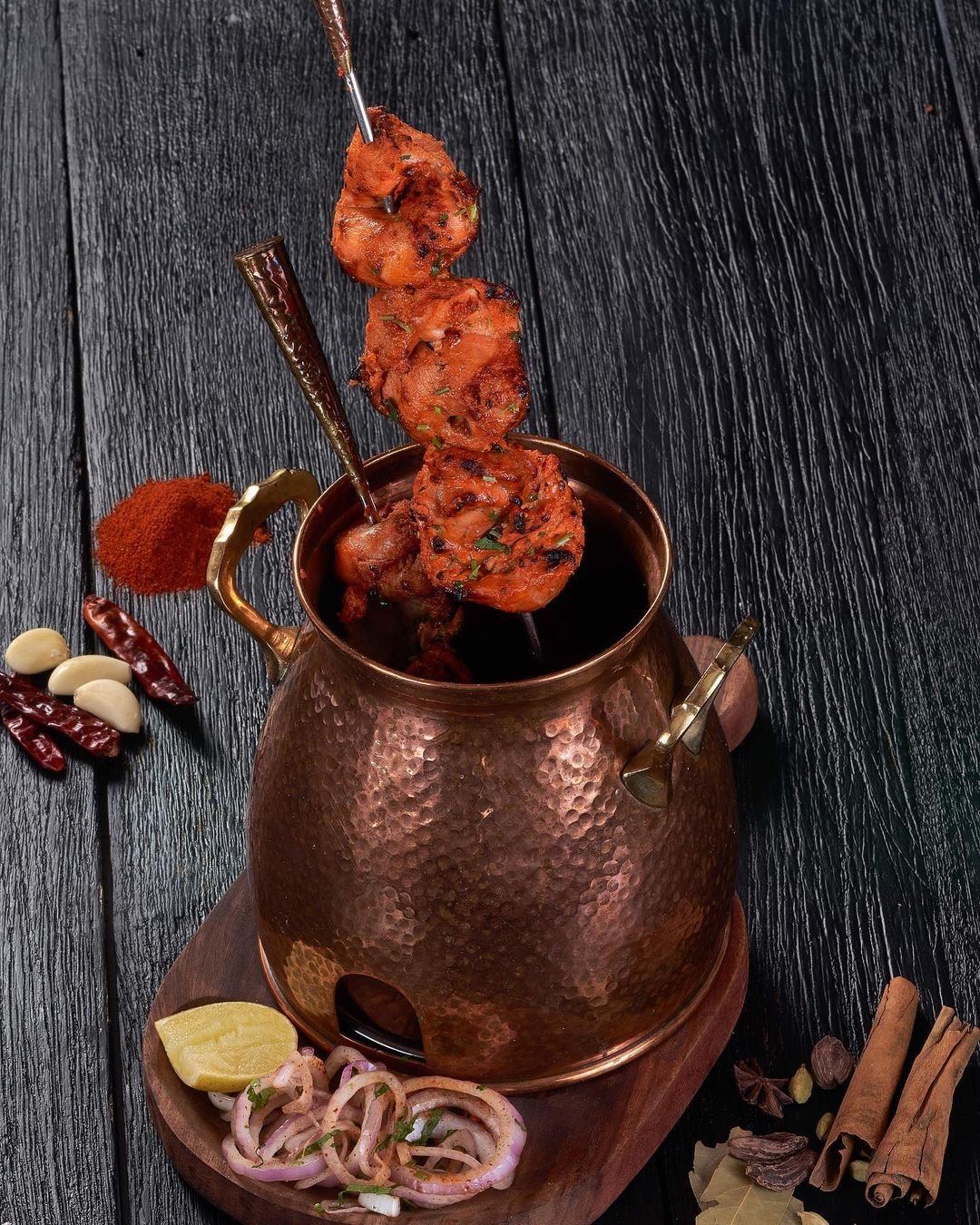 Ganesha ek Sanskriti shares the true essence of India through art, music and décor. After establishing itself as one of the most iconic Indian restaurant chains, Ganesha ek Sanskriti has remained unchanged after a decade. They provide guests with the authentic flavors of India while simultaneously, evoking the nostalgia of a home-cooked meal. The menu aims to encapsulate the diversity and vibrancy of traditional Indian food.
Ganesha Kemang
Kemang Square 2nd floor
Jl. Kemang Raya No. 5, Jakarta 12730
Phone: +6221 719 6837
Ganesha Menara Karya
Menara Karya, Ground Floor
Jl. HR Rasuna Said Kav 1-2, Jakarta 12950
Phone: +6221 57944726
Ganesha BRI
Center Park BRI II, 9TH floor
Jl. Jend Sudirman Kav 44-46, Jakarta 10210
Phone: +6221 5719957
Kalture Resto & Club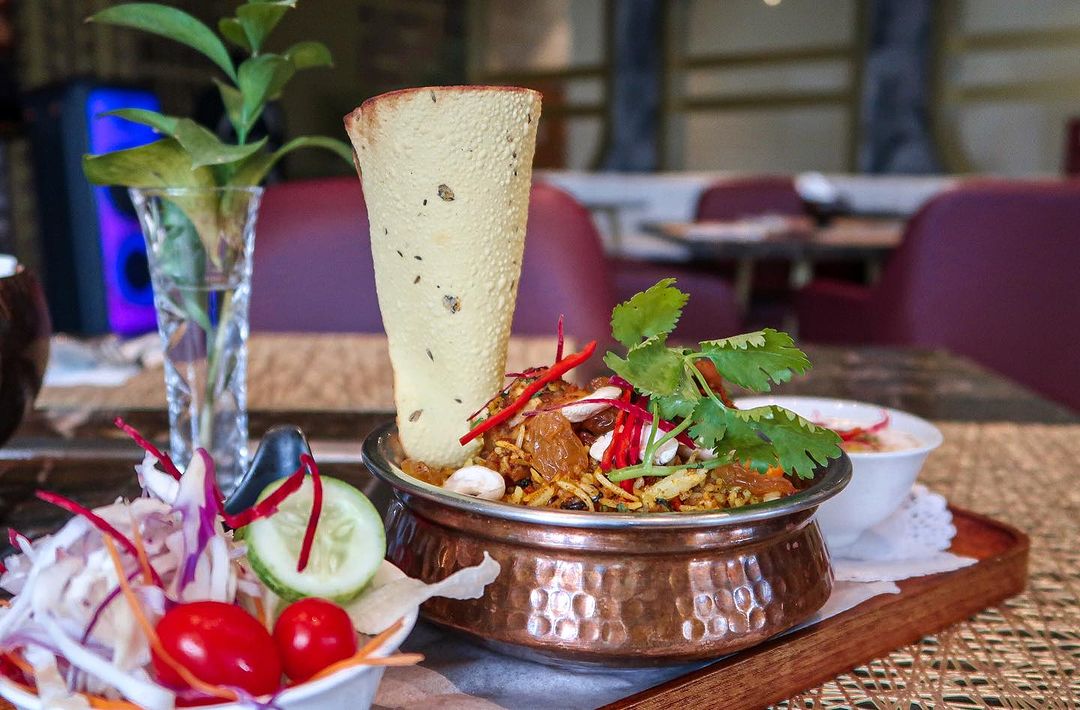 Photo credit by Instagram @kaltureresto.club
Kalture Resto & Club is a dining destination that offers a perfect blend of modern yet classy interior with a wonderful range of Indian and International flavors. The restaurant's initial menu was thoughtfully designed and has grown over time to meet the expectations of food lovers. The establishment is also committed to serving Sunday brunch - Royal Thali where you can savour the great cuisine from diverse regions of India's culinary heritage at Kalture all served on a bronze plate, and get your true journey through Indian flavors.
Menara BTPN Opp Ritz Carlton Retail Tower R Floor Mega Kuningan Lot 5.5-5.6 Unit 02A, Jakarta 12950
Phone: +62 21 2528920, ‪+62 811 8880 5586
Instagram
Website
Man Aur Tan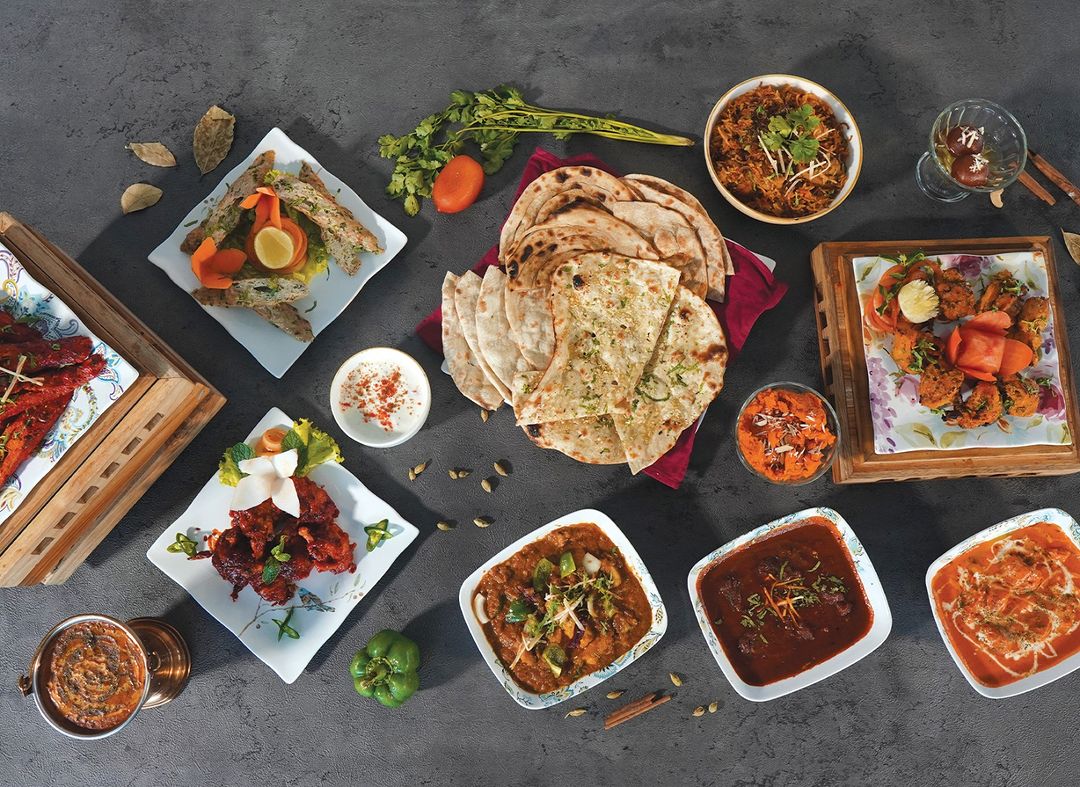 Photo credit by Instagram @manhattanhoteljakarta
The romantic & classy Indian Restaurant with an ambience of royal palace creates an atmosphere of being served as kings and queens. They provide the honourable customers an authentic taste of North India, it creates a nostalgic environment and relaxed attitude, plus the most scenic view of Jakarta from 36th floor.
Manhattan Hotel, 36th Floor 
Jl.Prof Dr.Satrio Kav 19-24, Karet Kuningan, Jakarta 12940
Phone: +6221 3004 0888, +62 812 8142 4430
Website
Queen's Tandoor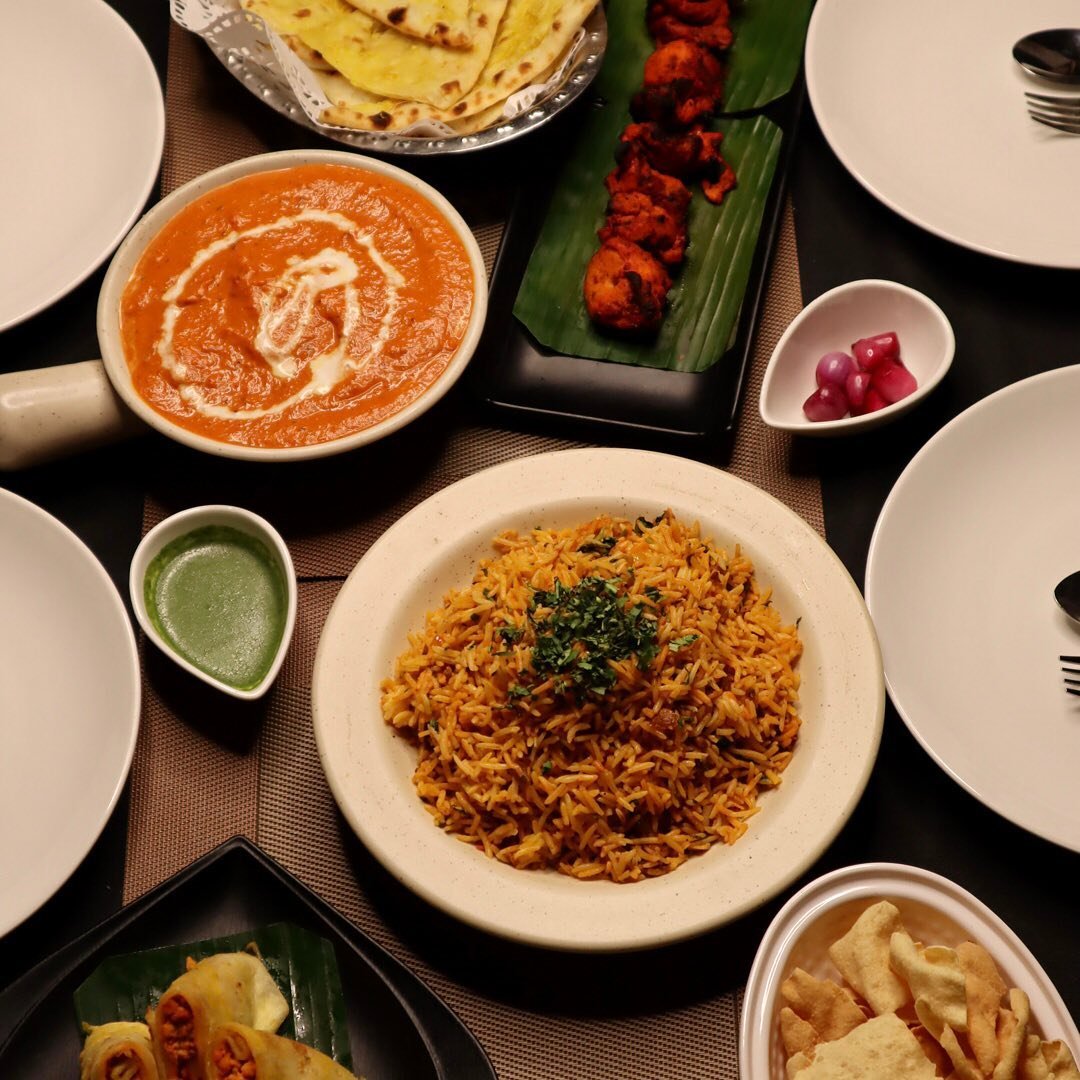 Queens Tandoor offers you the culture of India at the heart of Indonesia providing an ambiance filled with tradition through its original décor, soothing music, deliciously spiced dishes, thirst-quenching drinks, sweet-tooth desserts; all from the so much loved – India. The 'fusion' fever has travelled into many restaurants all around the world. Queens Tandoor too has created a special fusion blend of Indian and Chinese Cuisine creating a menu so rich and unique for first timers.
Plaza Bank Indek (formely knows as Plaza Permata)
Jl MH. Thamrin Kav 57, Jakarta
Phone: +6221 390 32 88/87
Instagram
Website
The Royal Kitchen
The Royal Kitchen serves generous helpings of its signature North Indian dishes, vegetarian or non-vegetarian in a modern and tasteful ambiance. They also have new age cocktails with superb consistency in taste and presentation. The Royal Kitchen is the preferred dining destination amongst locals and foreigners alike.
Bellagio Mall Ground Floor Unit 16
Jl. Mega Kuningan Barat Kav 3-5, Jakarta
Phone: +62 21 30029975
Instagram
Website