With the monsoon season upon us, it is high time that we look for heart-warming cuisine that bodes well with the weather. In addition to local flavors like soto, Ramen is one of many international dishes that people just can't seem to get enough too. This staple Japanese dish found its heart in the capital with so many varieties and selection (there are more than 50 restaurants serving ramen in Jakarta). Homemade noodles and toppings to die for, are you ready for a bowl of ramen? Here are some our choices of best ramen in Jakarta.
Makan Ramen Paling Enak di Jakarta

 
1. Hakata Ikkousha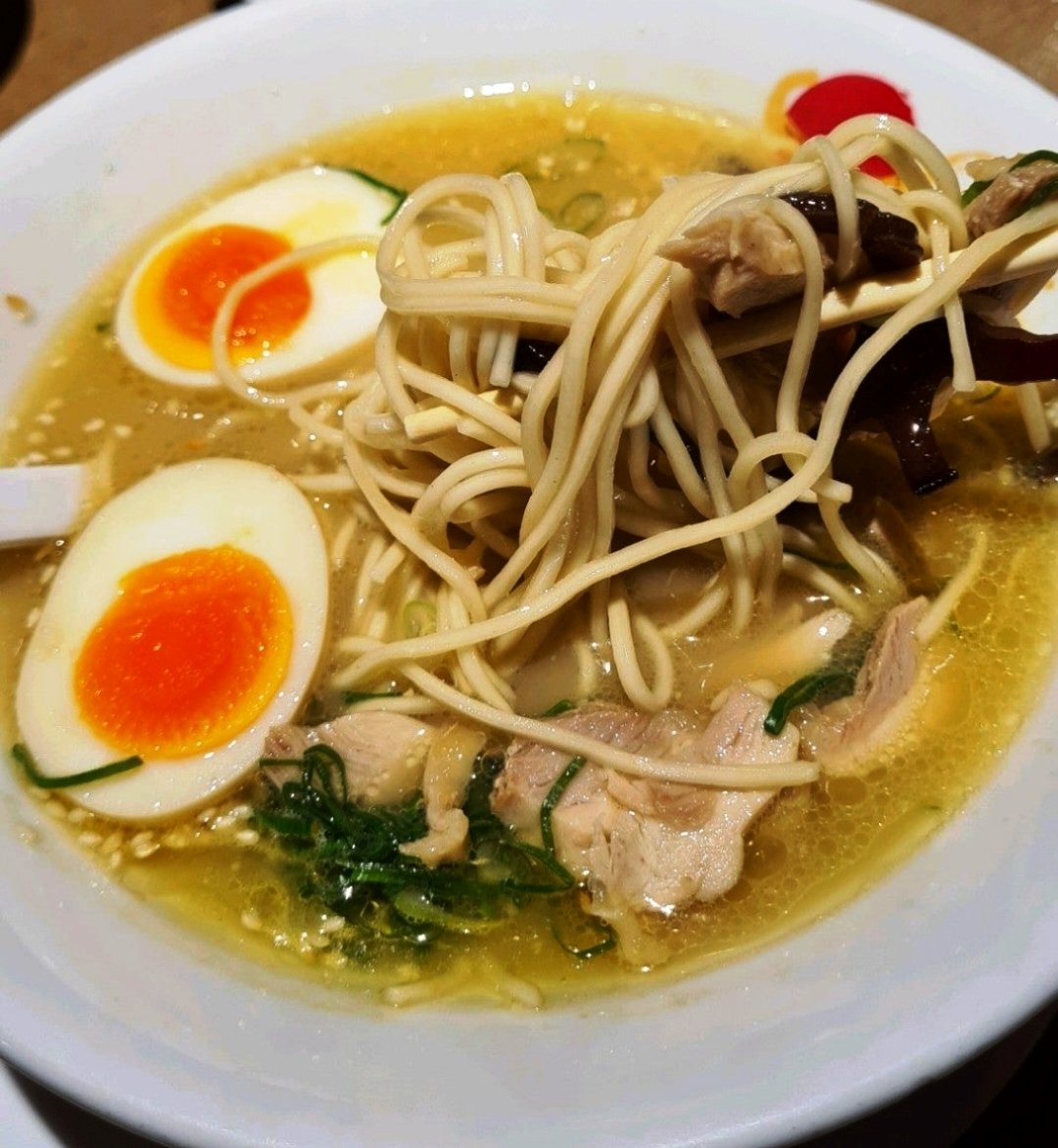 Founded in Japan 40 years ago, Hakata Ikkousha is the authentic Japanese ramen famous for its thick and flavorsome broth. There is two main branch for Hakata Ikkousha in Jakarta, the one in Kemang serving halal ramen, and the one in Serpong serving pork. pick your poison, both of which are our favorites.
Non-pork outlets:
Plaza Indonesia, Lantai LB No.027C, Jalan MH Thamrin No. KAV 28-30 Menteng Jakarta Pusat | Phone: +62-822-1345-5858
Mall Senayan City LG unit 06 B2, Jakarta Selatan | Phone: +62-21-72781507
Pork outlets:
Mall Kelapa Gading 1 #GF-203, Jalan Boulevard Raya Blok M Jakarta Utara | Phone: +62-852-1125-6269
Rukan Beach Boulevard. Blok F no. 35, Golf Island, Pantai Indah Kapuk. 14470, Phone: +62-813-1000-1098
Jalan Pluit Karang Indah No.33 Jakarta Utara | Phone: +62-21-22-675737
2. Marutama Ramen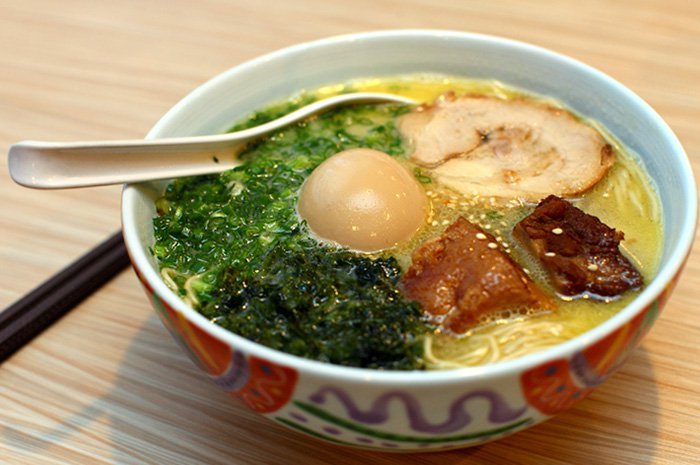 Marutama's Toripatan soup served with homemade Hakata-styled ramen noodle. Best quality of this soup due to its 100% pure chicken broth (in Indonesia only) that made with no MSG at all! As for Toripaitan soup itself is one of the very difficult soup to cook. This is because the taste of Toripaitan soup are very susceptible to change in color and taste if the cooker are not detail enough in processing the soup.
Marutama store needs approximately 5 hours daily for cooking process and preparation. This pure milky white chicken-based soup has delighted and won-over many ramen lovers' in Asia. Marutama offers an authentic Japanese ramen experience with its half-boiled aji tamago and aosa seaweed topping, complete with melt-in-your-mouth char siew.
Marutama is well-known as a restaurant which has developed their shops not only in Ryogoku, Tokyo and Kawaguchi, Saitama, but also in Singapore, Indonesia, Malaysia and Canada since the first Marutama restaurant in 2001.
Multiple outlets:
Sentral Senayan 1
PIK Avenue
Mall of Indonesia
Lotte Shopping Avenue
Instagram: @marutamaramen.id
3. Ippudo Ramen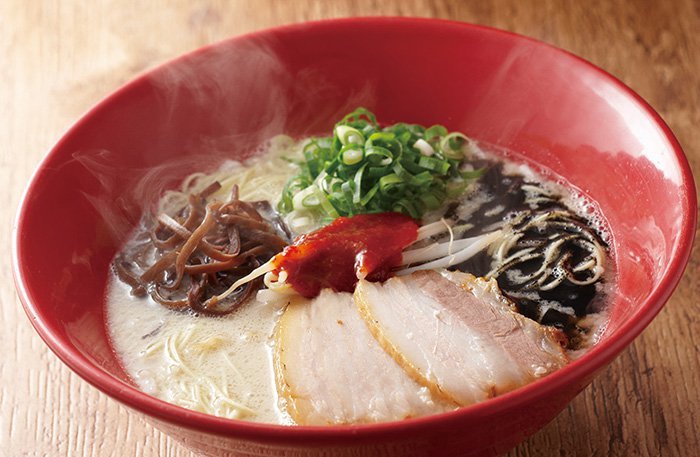 Founded in 1985, Ippudo is a Hakata-style tonkotsu (pork-based) ramen from Japan. They have more than 80 stores in Japan and more than 40 stores worldwide including London, New York, Sydney, Hong Kong, China, Philippines, Singapore, Taiwan, Thailand, South Korea and Indonesia.
For the noodle, Ippudo offers springy ultra thin straight noodle with 4 types of noodle hardness type: Soft / Normal / Hard / Very Hard.
Multiple outlets:
Pacific Place
Lippo Kemang
Central Park
SPARK
Lippo Puri
Grand Indonesia
PIK Avenue
Summarecon MKG3
Instagram: @ippudoindonesia
4. Ramen 38 Sanpachi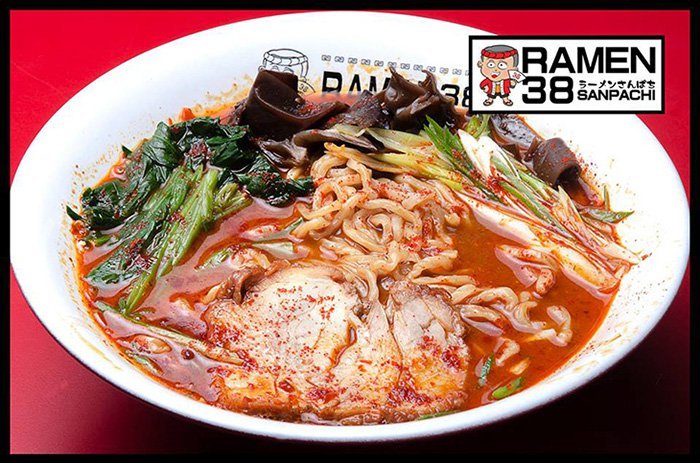 The pioneer of ramen restaurants in Indonesia, 38 Sanpachi first outlet is in Melawai, and is still one of the best ramen-serving restaurants in the country. Offering both halal and pork that caters to all market, Ramen 38 Sanpachi has also some excellent jikogu tori karaage that is perfect before a warm bowl of ramen.
Multiple locations:
Kamome Building, Blok M
Sarinah
Gandaria City
Cilandak Town Square
Instagram: @ramen38official/
5. Tsurukamedou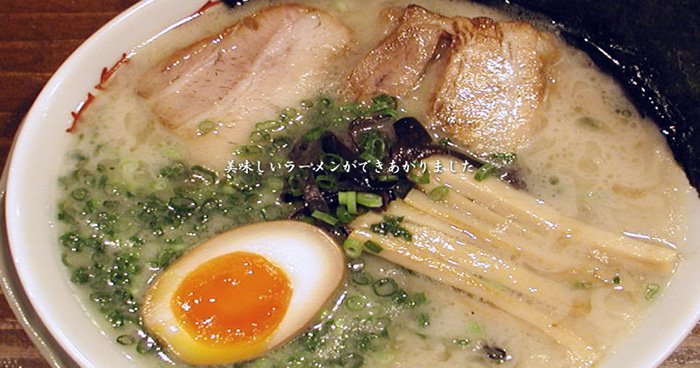 Tsurukamedou is located at Taman Ratu Kemuning, Greenville. This is its first branch in Indonesia, they already owned 8 other branch spread around Japan. Their tonkotsu ramen is heavenly delicious, price is affordable as well. The most popular dish is tonkotsu ramen with generous toppings: char siew slices, nori, tamago, andkikurage (jelly-ear mushroom). For a spicier and saltier ramen, opt for the tonkotsu shisen ramen.
What does Tsurukamedou actually mean? Tsurukamedou is a word consisting the word "Tsuru", "Kame" and "Dou". "Tsuru" means crane (aves), "Kame" means turtle and "Dou" means a dome, so the word "Tsurukamedou" itself means cranes and turtles in a dome. But they don't sell crane and turtle meats here. Crane and turtle are respected animals in Japan according to the ancestor's belief.
Jl. Ratu Kemuning Raya Blok A2 No. 8A
Taman Ratu Greenville
Duri Kepa, Kebon Jeruk
West Jakarta
Phone: 62-21/5694-0711
Instagram: @tsurukamedoujkt
6. Ikkudo Ramen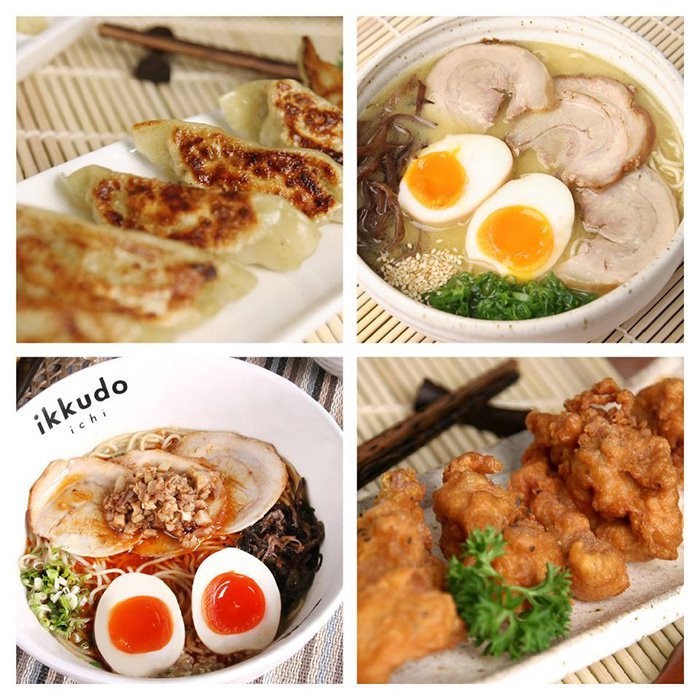 Here in Ikkudo Ramen, the passion is off course in ramen menu. They cook their broth for several days to get all the goodness out of the bones and vegetables, resulting thick, creamy, and flavorful broth for the ramen. This long hours cooking method has been around in Japan for over decades, but only through passion, dedication, and japanese ramen master chefs we are able to delight you with authentic and delicious ramen without you having to fly to Japan.
Alam Sutera
Flavor Bliss Ext Kav 6 Unit 2
Pakulonan, Serpong Utara
Tangerang Selatan
Telp +62 21 2900 5060
Grand Indonesia
West Mall, LG #27
Jl. M.H. Thamrin no 1
Jakarta Pusat
Telp +62 21 2358 0336
Central Park
Third Floor #124
Jl Let Jend S. Parman Kav 28
Jakarta Barat
Telp +62 21 2920 0417
7. Menya Sakura Ramen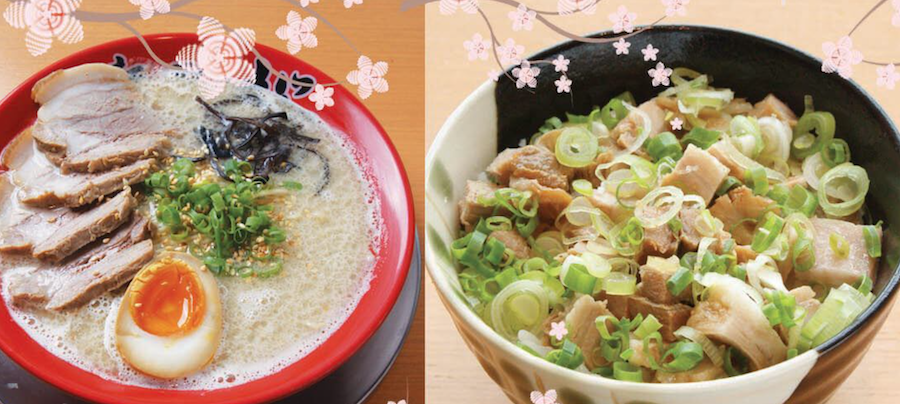 Menya Sakura opened its first shop at Gokiso, Showa-ku, Nagoya city, Japan in 1st April 2010. Currently, the group runs 9 Ramen restaurants in Nagoya city, Japan. Providing great service and meeting up to every customer's needs is what we do best to be treasured and loved. Making sure that every customer leaves our restaurants with full satisfaction and we will assure you that they will be coming back regularly. 
Open: 10am - 10pm
Lotte Shopping Avenue, Lantai 2, 2F-02A Ciputra World 1,
Jl.Prof. Dr.Satrio Kav 3-5, Karet Kuningan
Jakarta Selatan 12940 , T : 021 298 89256
E: [email protected]