1. Ragunan Zoo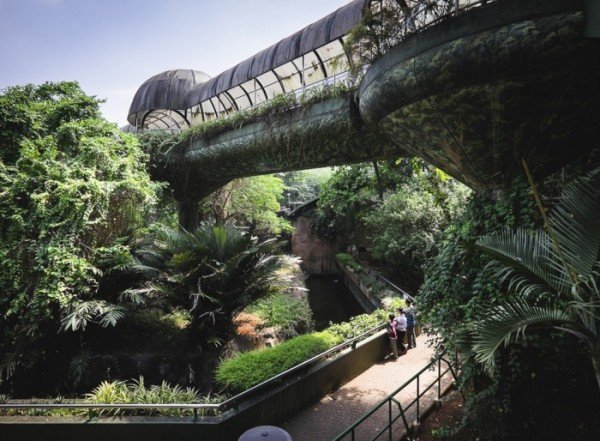 This should be in the number one list for any families living in Jakarta. Ragunan Zoo is a 140-hectare (350-acre) outdoor area that is home to hundreds of animals, including such indigenous animals as the komodo dragon, orangutan, tapir, anoa, sumatran tiger, banteng wild ox and various birds,  and lots and lots of greeneries.
If you're not here for the animals, you definitely need to come at least for the lush tropical plant it provides. What we love the most is the newer and better designed part of the zoo that is the Schmutzer Primate Center, which is home to various types of Indonesian primates including orang utans, gorillas, and chimpanzees, and also the Children Zoo that houses a dozen of interesting animals and play grounds.
Jl. Harsono No.1, Ragunan, Pasar Minggu
Hours: 7:00 am – 4:00 pm
www.ragunanzoo.jakarta.go.id
2. Camping & outbound activities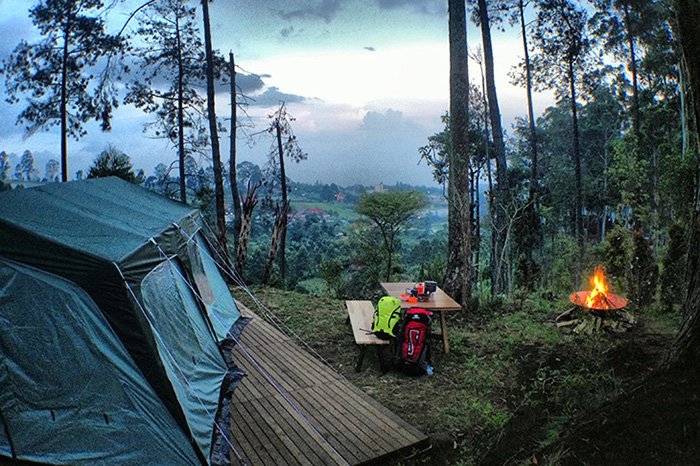 For more greens, fresher air and more activities, why not head a few hours away from the city center and retreat in for a few nights in a lush greenery and clean unpolluted air? There a lot of camping grounds in Jakarta's surrounding area such as Bogor and Sukabumi; in this grounds, kids can explore the nature in a safe environment, and if you have larger crowds, they can even facilitate an outbond activity for the whole family. Some of the recommended camping grounds include Tanakita (Sukabumi), Sayang Heulang (Bandung), and Gunung Pancar (Bogor).
If you don't feel like purchasing or hauling a camping set, we recommend trying 'glamping' or glamorous camping; where you will get all the fun excitement of staying outdoor, but without all the fuss of regular camping. You don't even need to cook, make the tent, or even make your own bed!
read also: Glamping grounds around Jakarta
3. Have a fun picnic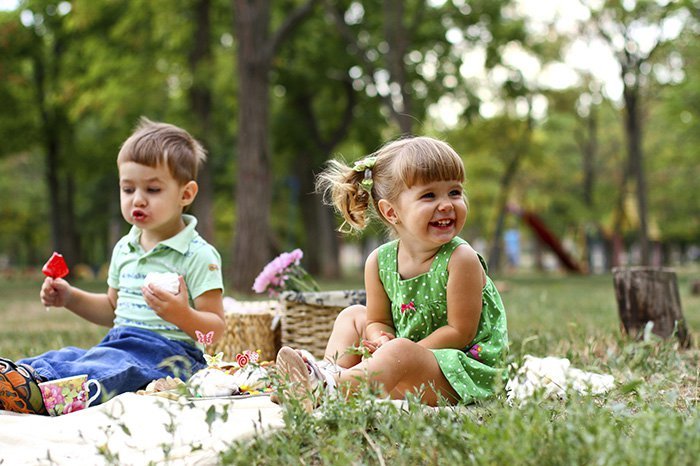 For a quick and easy fun, pack a little basket and discover the few green areas or parks in the city. Making homemade delights and taking a blanket to sit outside and enjoy it can be pleasant! Just dare to explore and you WILL find the perfect spot. Also check out our list of best city parks in Jakarta to help you find a great picnic place.
4. Car Free Sunday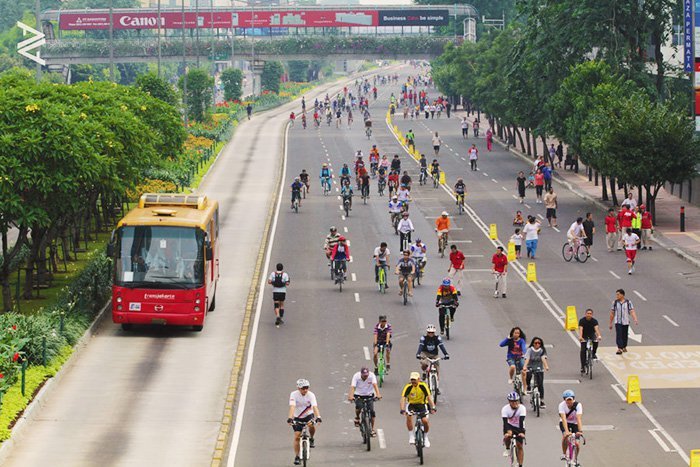 Car Free Day is always filled with fun and entertainment. Live music, organic markets, street artists, skateboarders, families, friends being active and healthy up and down the Jakarta's best looking main road, Sudirman-Thamrin road from 6 to 11 every Sunday, as it is sterilized from any motorized vehicles. Once you've tried it, you will wish it's done every morning!  a great opportunity to walk your 4 legged members of the family too!
5. Explore the tea plantation hills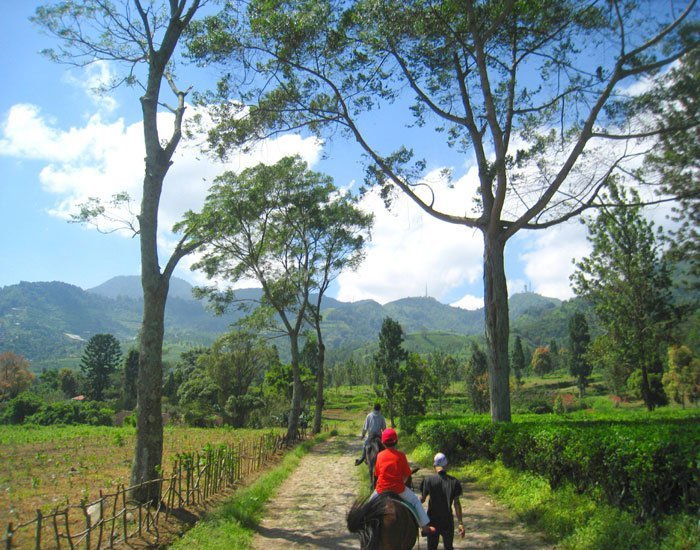 photo: liburananak.com 
Not too far from Jakarta, in Puncak area, West Java there lies a tea plantation or kebun teh that is open for public to walk and do lot of activities on. The Gunung Mas tea plantation is a sprawling 540 hectare wide tea plantation for simply a refreshing walk, or a number of fun activities such as horse riding, cycling, etc. Tip: avoid going on Saturday after 8 am, as the traffic starts to get super thick. Leave as late as possible on a Friday night and spend a night in one of the hotels in Puncak, or leave as early as possible on a Saturday or Sunday. For the trip back, same rule applies: leave as late as possible, or avoid weekends altogether.
Jl. Puncak Raya – KM. 87, Cisarua, West Java
Phone:(0251) 8252501
6. Take a trip to Pulau Seribu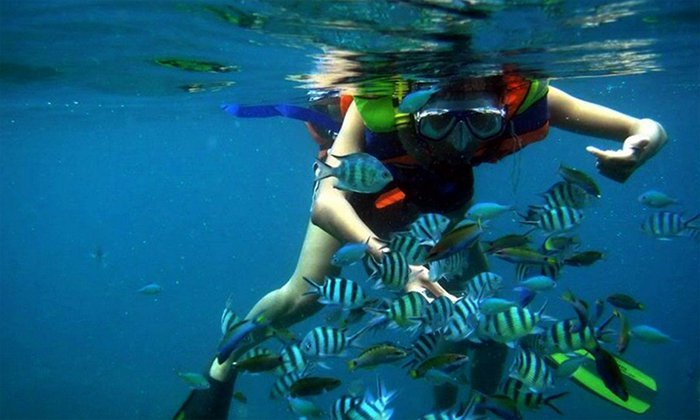 Did you know that Pulau Seribu, is still part of DKI Jakarta? One day trip to pulau seribu is possible but can be exhausting. We recommend heading out and picking a resort in one of the nicer islands out there. The key to find good snorkeling or diving spots in Pulau Seribu is: the farther, the better. Don't even bother stopping over to the overly visited Pramuka or Tidung, but opt for Pulau Macan or Pulau Harapan, which would take a little longer to get, but will have better beach and underwater view.
For other water sport activities, also read: where to do water sports around Jakarta.
7. Rock climbing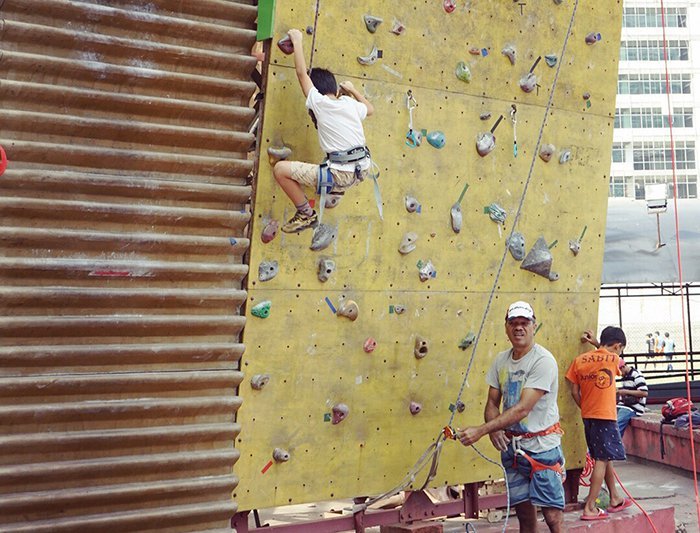 For a slightly more extreme sport, check out Jakarta Climber, a group of wall climber group that provide rock climbing classes for all ages in Plaza Festival, Kuningan. The kids' class is on Sundays, from 9am to11am, and the cost is Rp. 100,000 per person/visit.
For more information, check out their Facebook, www.jakartaclimbers.com or call Panji at +62 813 1120 976
8. Do some fun at Dufan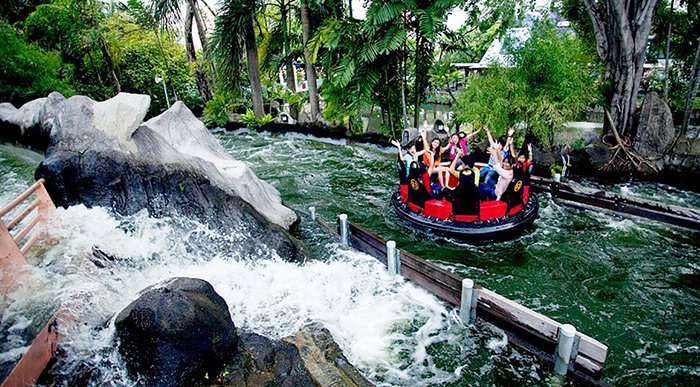 our very own version of 'Disney World' called Dufan. If you not into adrenalin fueled rides, for sure the food will be worth it, and this is also the only place in Jakarta where you can attempt to have a beach day! Take the kids to this park and let them have a blast! If amusement park isn't your thing, there are tons of things to do in the Ancol area such as the Sea World, the fun eco park, the art market, etc. Tip: avoid on national holidays!
Jl. Lodan Timur No.7, North Jakarta,
Hours: 10:00 am – 6:00 pm
Phone: 021 29 222 222
9. Family Hash by the Jakarta Hash House Harriers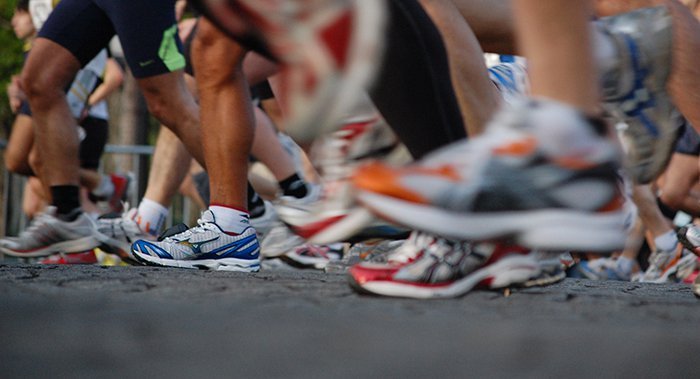 The Hash House Harriers is simply an international group of non-competitive running social clubs, which initially has the purpose of getting rid of hangovers and an acquire a new thirst and to satisfy it in beer, but now this activity has gone more kid friendly and involve fun for the whole family! In Jakarta, this activity is organized by the Jakarta Hash House Harriers and gather in various parts around Jakarta.
10. Taman Mini Indonesia Indah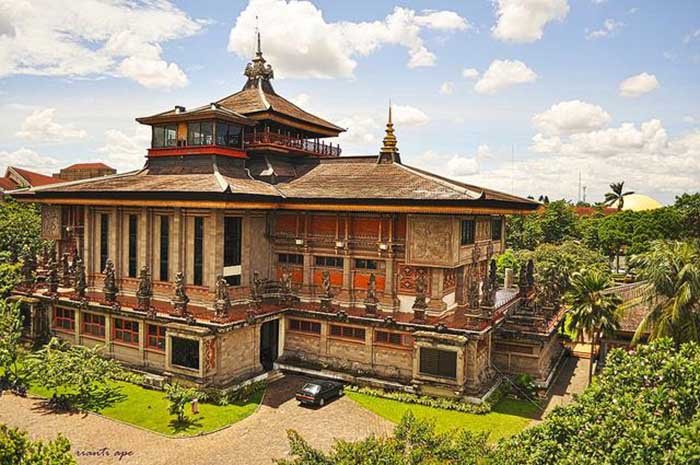 TAMAN MINI is still the all-in-one stop to go to enjoy the cultural richness and ethnic heritage of Indonesia. An activity for the entire family from young to old is on offer as you take a guided tour of the archipelago in the captivating ring of fire consisting of over 17 000 island and 300 different ethnic groups!
Read also: other theme parks in Jakarta