Amongst Indonesia's top state universities, there are several private universities with the same excellent quality. These best private universities in Indonesia also supervised by the Ministry of Education and Culture and offer top programs available for international students.
1. Pelita Harapan University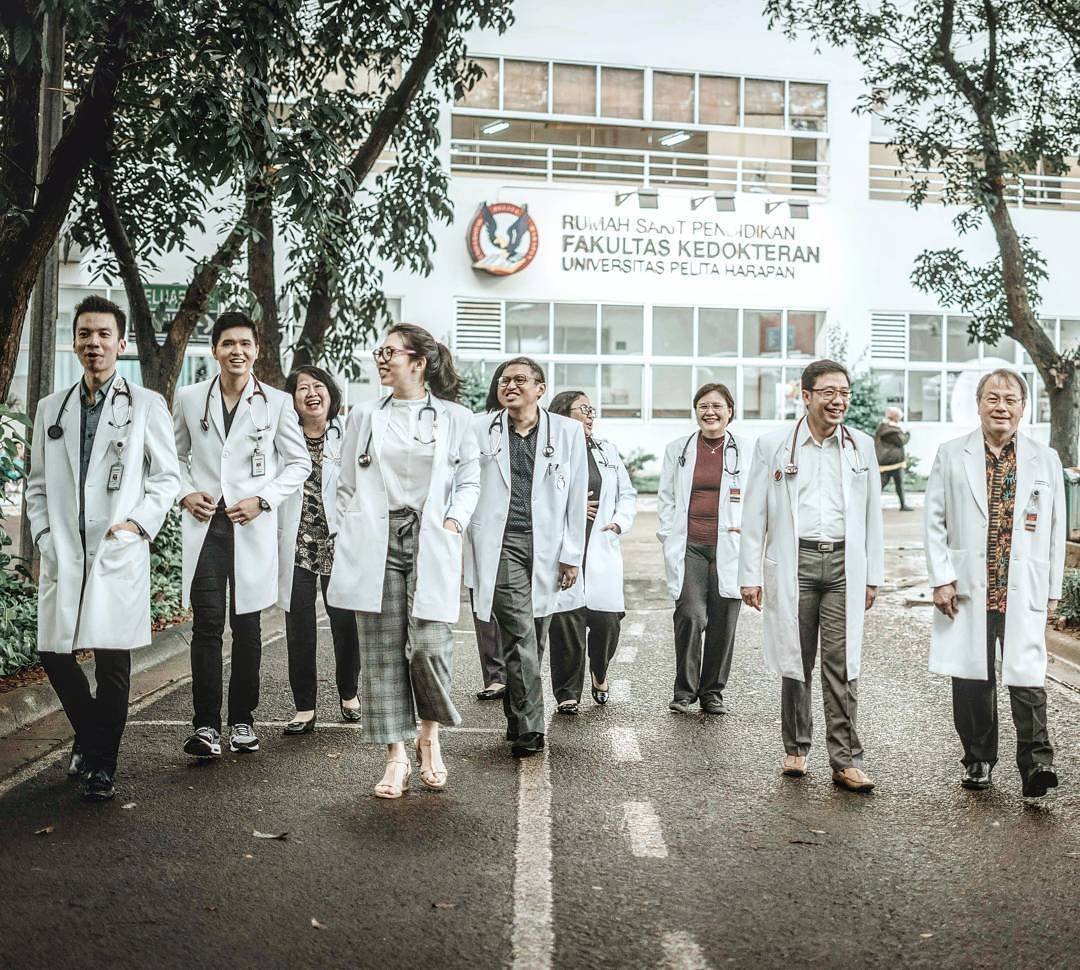 Pelita Harapan University is a Christ-centered university founded upon and promoting true knowledge, competent and professional future leaders through excellent, holistic and transformational education. This institution main goals are to produce leaders with a vision of transformation, as well as provides excellence in the academic disciplines and programs of higher education founded upon a Biblical Christian worldview. Pelita Harapan University also the first university in Indonesia to introduce programs entirely taught in English, the first to offer a liberal arts curriculum, and the first to introduce a multi-disciplinary approach to its programs.
The English-taught courses include Management, Accounting, Law, International Relation, English Language Education, Primary Education, Communications, Food Technology, and Hospitality Management.
Address: Jl. MH. Thamrin Boulevard 1100, Kelapa Dua, Karawaci, Tangerang, Banten
Website
2. Bina Nusantara University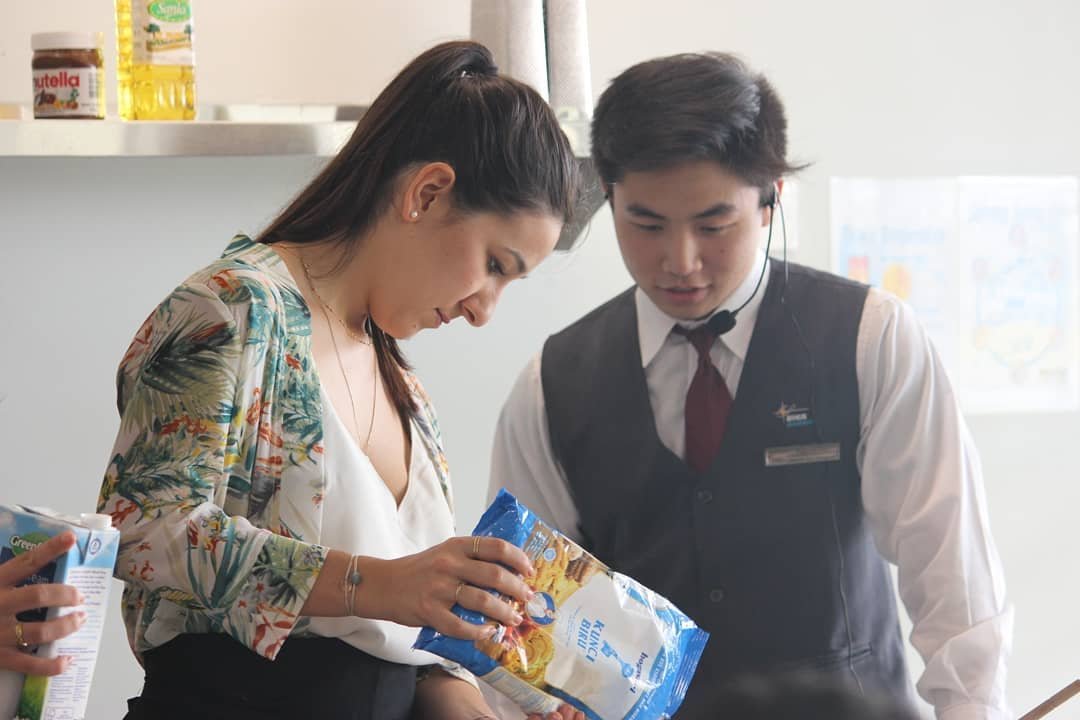 Bina Nusantara University or also widely known as BINUS is listed as one of the best universities in Indonesia with other country's state universities. BINUS originated from a short-term course named Modern Computer Course, which then expanded because of its strong foundation and comprehensive vision. The university is providing world-class teaching, learning and research experience that fosters excellence in scholarship, innovation, and entrepreneurship. The programs are available for Undergraduate, Master Track, Graduate, and Double Degree with 9 English-taught courses.
Jakarta Campus:
Jl. K. H. Syahdan No. 9, Kemanggisan, Palmerah, Jakarta Barat
P: +6221 534 5830| +6221 535 0660
Fax: +6221 530 0244
Malang Campus:
Jl. Green Boulevard No. 1, Kota Araya-Malang, East Java
P: +62341 3036969 ext. 7870 / 7871
Bandung Campus: 
Jl. Pasirkaliki No. 25-27, Paskal Hyper Square, Bandung
P: +6222 2056 8888
3. Ciputra University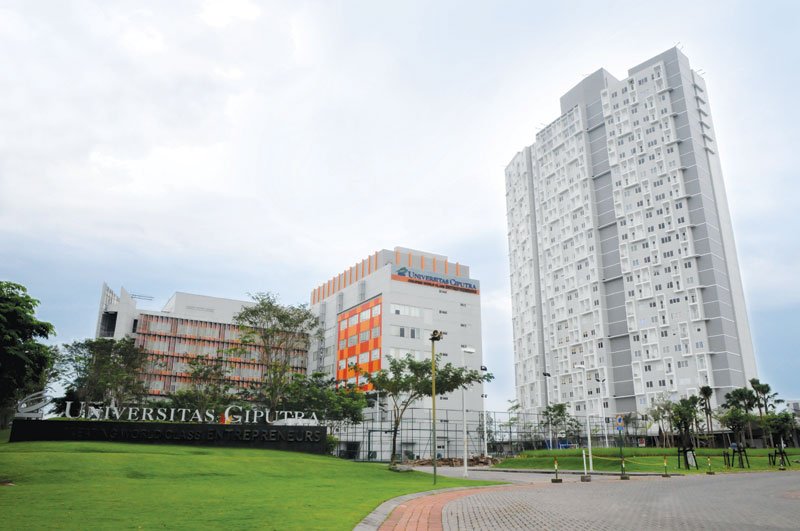 Ciputra University has a commitment that every course of study/concentration has the same goal, namely to equip every student to be able to become an entrepreneur according to their respective expertise. Entrepreneurship Education and Practice is given equally in all study lines/concentrations starting from the beginning of the lecture starting until the end of the lecture. The courses are available for Bachelor and Master degree, including Culinary Business, Visual Communication Design, Psychology, Fashion Design Business, and more.
Citraland CBD Boulevard, Made, Sambikerep, Surabaya, East Java
Website
4. Surabaya University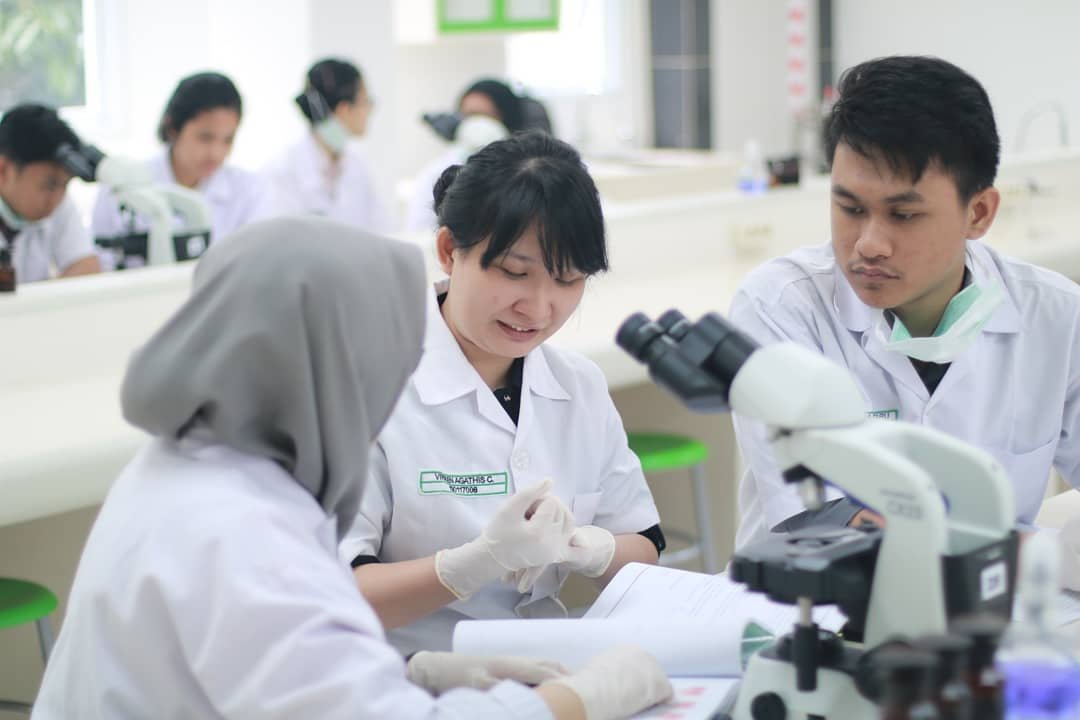 Surabaya University or UBAYA is a continuation of Universitas Trisakti Surabaya, formed by the Universitas Trisakti Foundation Surabaya which was founded by community leaders, educators, businessmen, and the government, under the direction of Pepelrada (Regional War Executing Authority) East Java. This institution aims to deliver graduates who possess the competence of knowledge, skill, and character which are suitable to the need for advancing business and industrial society. As well as to develop mutual cooperation with domestic and overseas institutions. UBAYA programs are available for Diploma Program, Bachelor Degree, Master Degree, and Professional Program.
Jl. Ngagel Jaya Selatan No. 169, Surabaya, East Java 60294
P: +6231 298 1000/1005/1352
Email: [email protected]
5. Atma Jaya Catholic University of Indonesia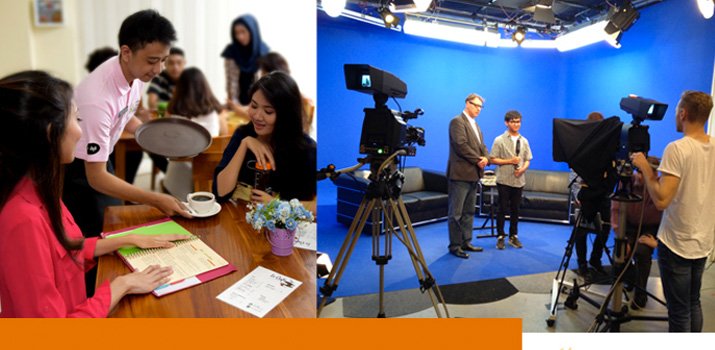 The university's vision is to be a leading university with academic and professional excellence at the international and national level. Consistently expresses the combination between the Christian Faith, science and technology, as well as the Indonesian culture in its effort to develop the people's mind. Atma Jaya cooperates with foreign universities for student exchange programs, lecturer exchanges, scholarships, joint research, and other activities from the USA, Malaysia, Australia, Netherlands, South Korea, and more.
Campus 1:
Jl. Jend. Sudirman No.51, Karet Semanggi, Setiabudi, Jakarta Selatan
P: (+6221) 5727615
Campus 2: 
Jl. Pluit Raya No.2, Penjaringan, Jakarta Utara
P: (+6221) 6693168
Campus 3: 
Jl. Raya Cisauk, Lapan, Sampora, Tangerang, Banten
P: (+6221) 80827200
6. Muhammadiyah University of Surakarta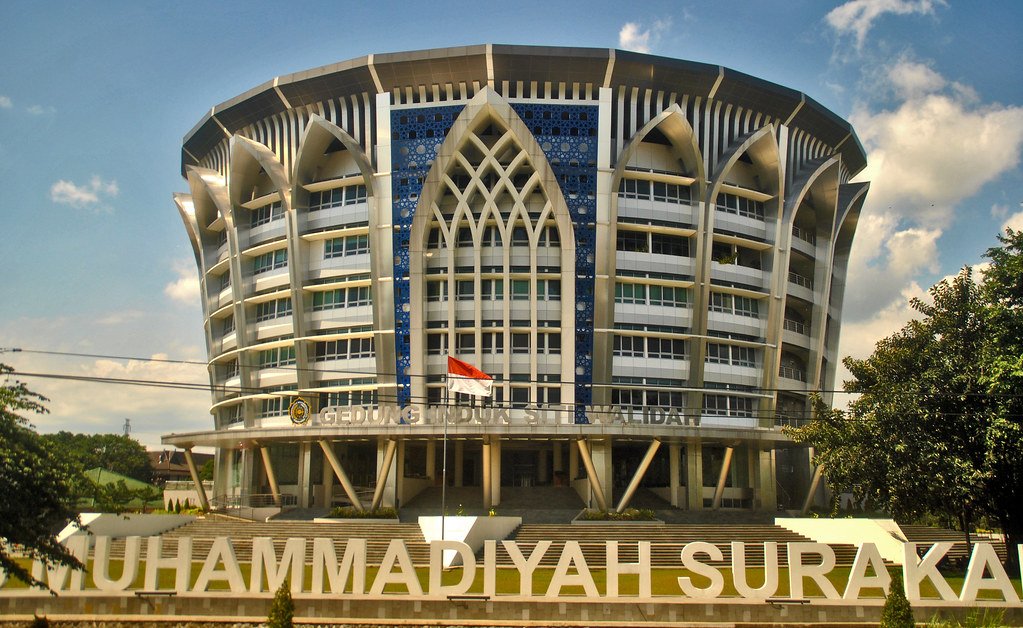 In 2019, this private university is at number 10 best university in Indonesia and one of the best Islam-centered universities in the country. As a university to the international level, UMS presents an international program consisting of international class and double degree programs. International class is a featured program from UMS, program designed with teaching material using bilingual (Indonesian and English / Arabic). While the double degree program is the result of cooperation between Universitas Muhammadiyah Surakarta and overseas university partners.
Jl. A. Yani, Mendungan, Pabelan, Kartasura, Sukoharjo, Central Java
Email: [email protected]
P: +62 271 717417
Fax: +62 271 715448
Website
7. Petra Christian University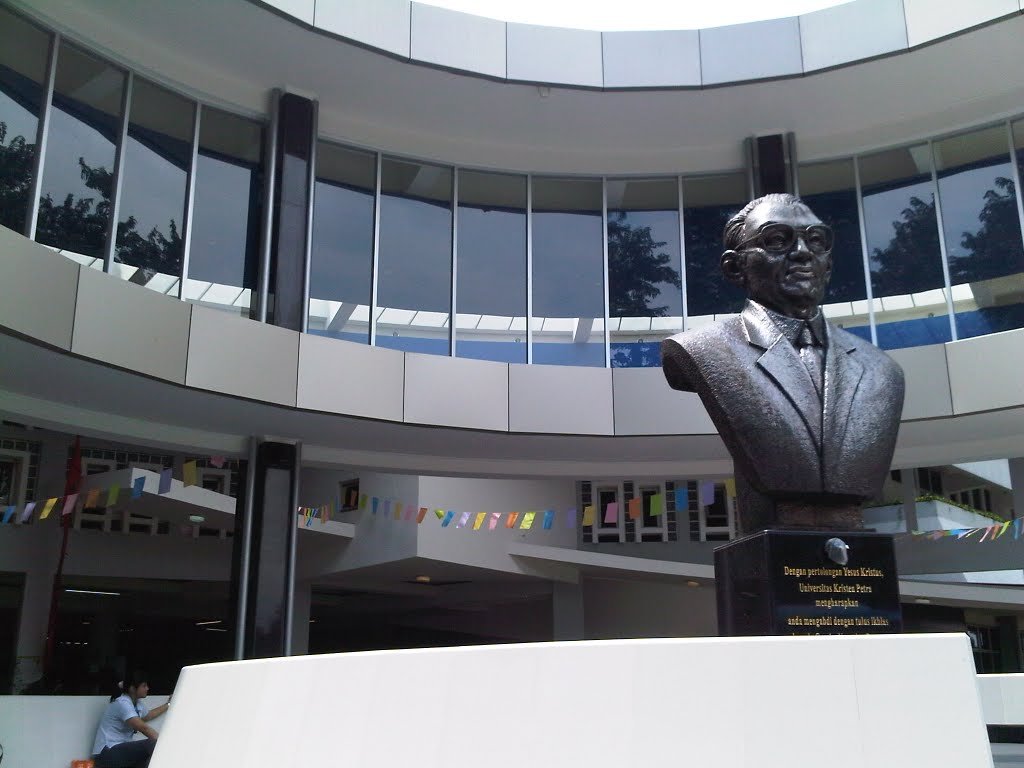 Petra Christian University is a major and oldest private Christian university in Indonesia, established in 1961. This university offers a global perspective as actualized in the teaching-learning process of international quality. Both in terms of its educational system and process, research activities and scientific publications, and community outreach programs.
Jl. Siwalankerto No.121-131, Siwalankerto, Wonocolo, Surabaya, East Java
P: +6231 8439040, 8394830 – 31
Fax: +6231 8436418
Website