If you're wondering how to decide between the numerous restaurants and cafés in Jakarta, you can pick one communal space or also knowns as a food hub and try several offerings in a single visit. The fun part is exploring and sampling flavors from different tenants all under one roof of one inclusive dining space.
While area like Mahakam, Blok M is already best known as the food hub, home to the best street food vendors and cafés for the longest time, Shophaus Mahakam which sets the ground in the vicinity offers something new on the table.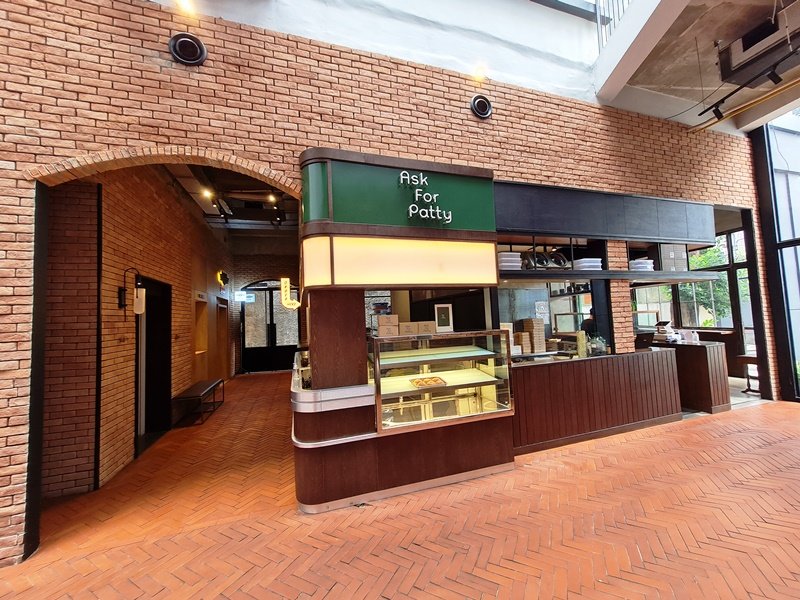 Dons in a classic gray building that stands out from the outside, Shophaus Mahakam may become your peachy destination if you're looking for a new hang-out space with its own stand-alone dining space. Greeted by the high ceiling roof, wide brick-wall hall, and arched hallway, the main dining space exudes an interesting London market. The natural light that comes through from the windows and their al fresco area add to an upscale design aesthetic.
It sounds a little bit exciting when they allow guests to bring their furry friends here. It's literally the place you can enjoy your meal while watching your pets at the same time!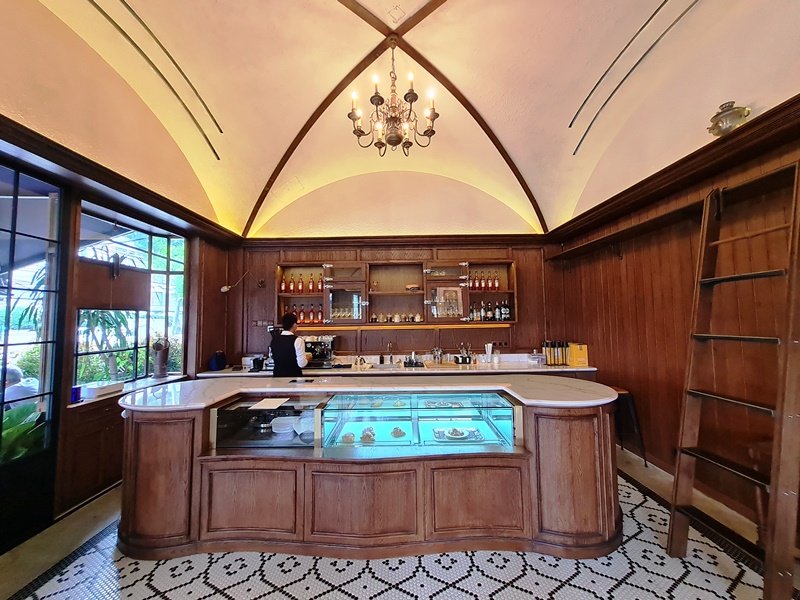 However, that doesn't change the basic concept of good food. This goes with vendors curated to represent a diverse array of Western cuisines so far. In the near future, more vendors to appeal and induce an appetite as they open more spaces including the second level of the building.
The moment you open the main door, Baritalia greets you with swagged Italian wooden counters and cabinets, and classic black and white tiles, adorned with hanging scones as the ceiling centerpiece. It's a charmingly fusty time capsule in a neighborhood that serves pasticceria caffe and aperitivo that is perfect for any time.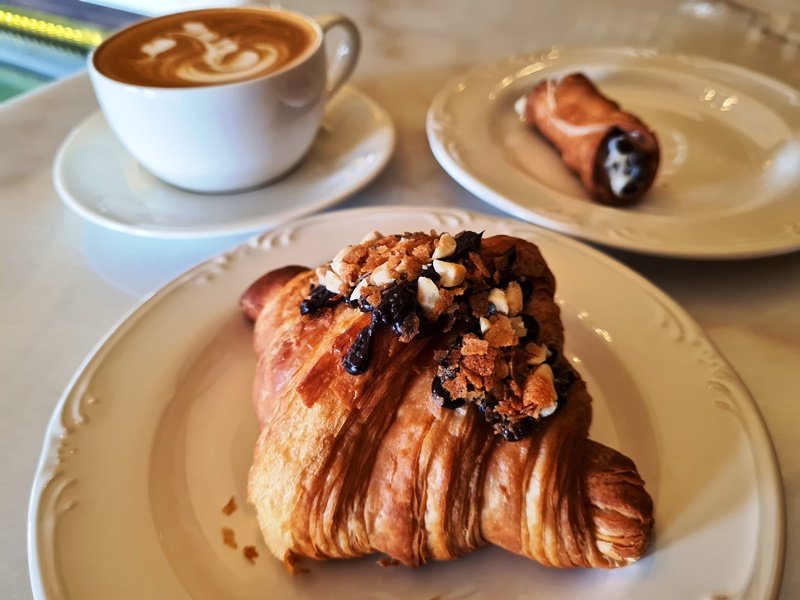 Nibbles like Canoli Ricotta and Chocolate Hazelnut Cornetto have been the ultimate favorite here. Pair them with their fresh-brewed coffee together in harmony and immerse in the atmosphere.
Not too far from Baritalia, in a glimpse of the eyes, there's a cold and sweet spot everyone adored about, it's Gelato Secrets. The coveted space with arranged ice cream cone structures on the wall gives a fun and laid-back vibe.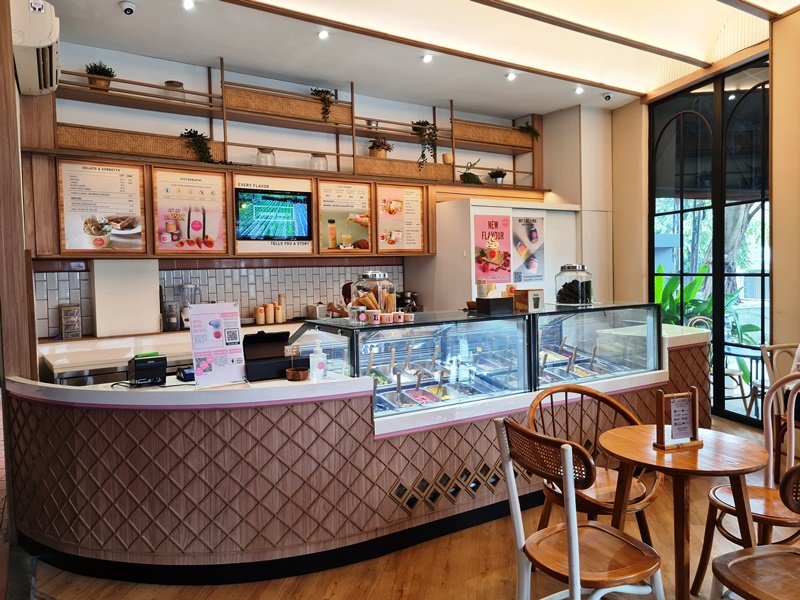 To beat Jakarta's scorching heat, people come here for all sorts of sweet goodness offered by Gelato Secrets. You can start, though, with your own creation in the cone or cup. A unique blend of Brownies (with milk chocolate gelato), Green Mint Leaves (with chocochips gelato), and Cheese Cake (with passion fruit sauce gelato) is our recommendation when it comes to tasting a creamy yet sweet layer of happiness in one go.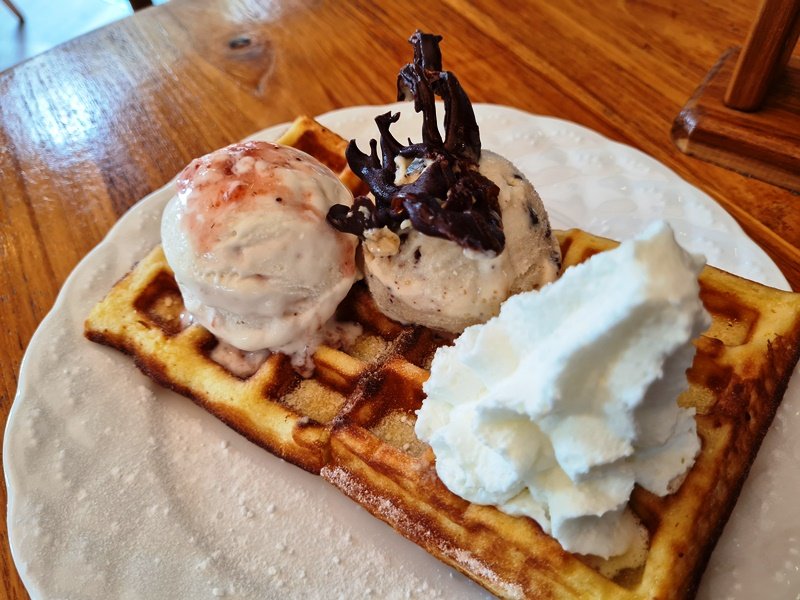 If the day's too fulfilling for you, why not add the waffle over the gelato? It hits the pleasure that you've always dreamed of. Snagging some of the vegan-friendly sorbetto is well worth it as well. Passion Fruit Sorbetto, Strawberry Sorbetto, and Bacio (chocolate and hazelnut sorbetto) are an absolute must! To wash down, you can't go wrong with their milkshakes. Create your own milkshake flavor by choosing 1 gelato/sorbetto or 2 different types of gelato/sorbetto from the 24 various gelato flavors that you can find. And, lastly don't forget to check their monthly special flavor that will be different each month.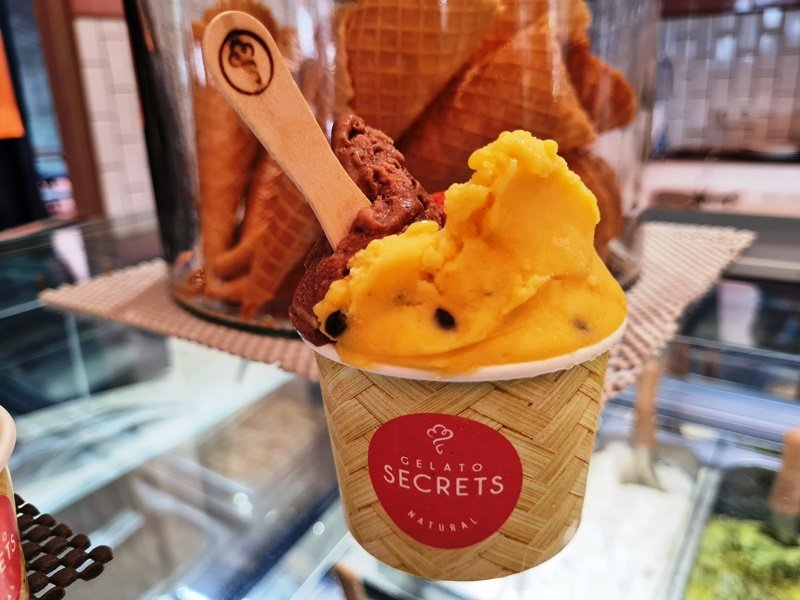 Your culinary journey doesn't stop there, head over to the center of the main dining room and dine at a tasteful selection of counters featuring thoughtful Ask for Patty and Matto di Pizza as options. The renowned Ask for Patty is where you can get messy by savoring the best burger bun, beef patty, and smoked beef in one bite. Salt Lake City burger for instance, the house-blend patty, house-made pastrami, melted double American cheese, lettuce, tomato, onion, and fry sauce is undoubtedly one of their strong points. Bulky, hearty, satisfying, and fulfilling. It's worth the extra fries and drink for the pairing.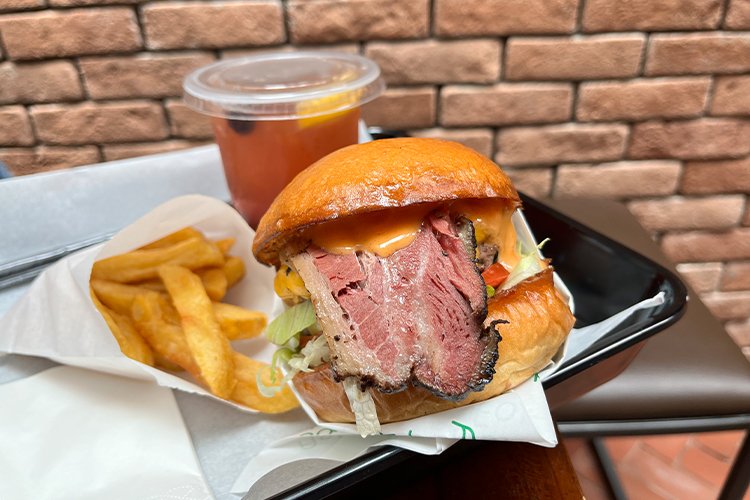 Matto di Pizza takes Roman-style pizza as inspiration. The first in Jakarta. The long-squared shape of pizza features generous toppings on a light, airy, and crispy dough that is perfect to get go. Diavola for those who seek a homey taste of beef salami, Italian parsley, olives, and mozzarella over tomato sauce. Meanwhile, Mushroom Pesto is perfect for the ones who crave the generous king oyster mushroom, fresh pesto sauce, bocconcini cheese, and white sauce as toppings.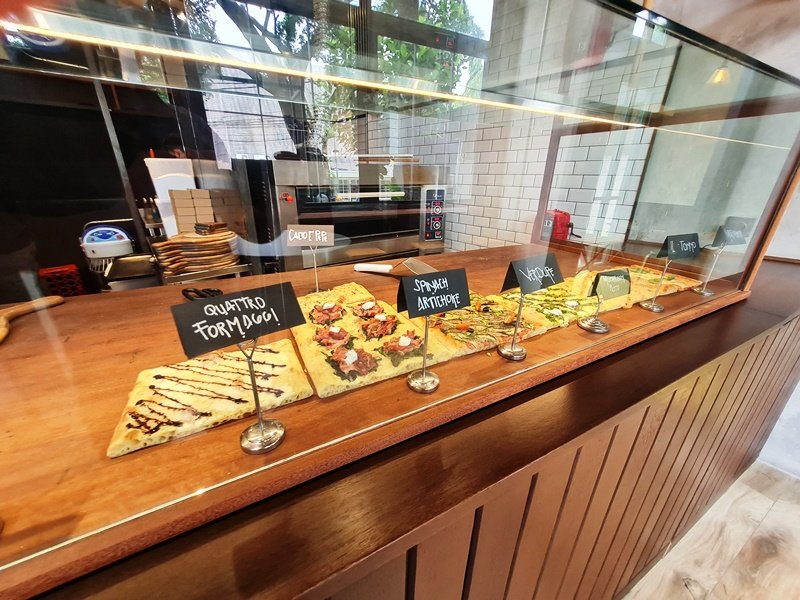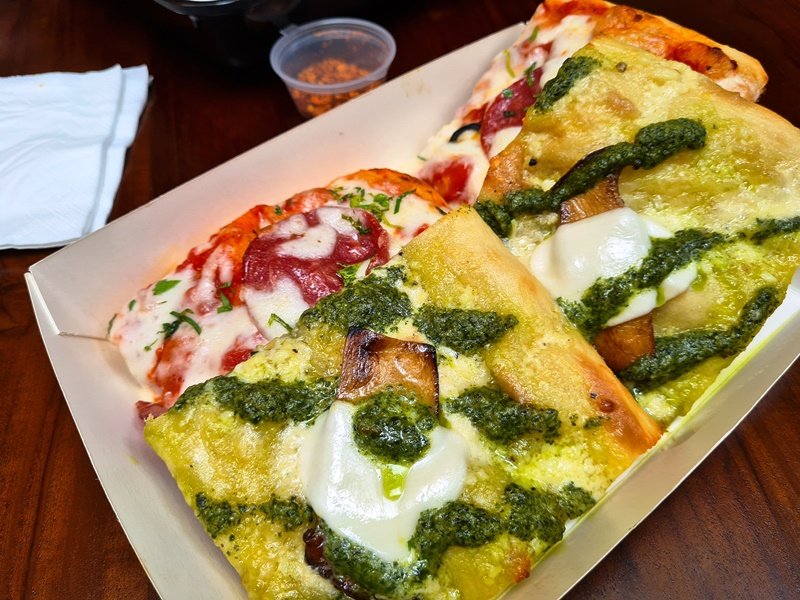 Last but not least, located almost in the back of the Shophaus Mahakam is The Buffalo. The restaurant although it's pretty hidden, it offers a very comfortable space to dine in both indoor and outdoor settings. They specialize in chicken-based dishes. Bringing the taste of classic American street-food, that will excite Indonesian palates.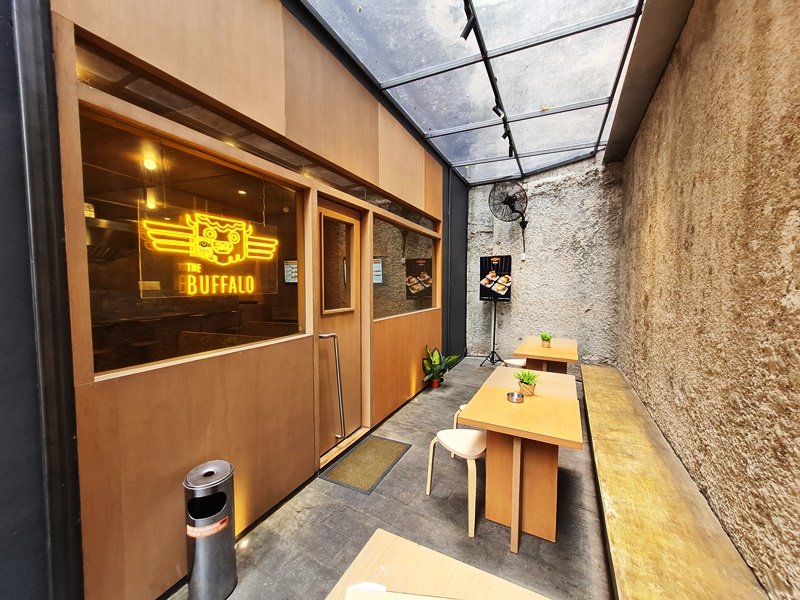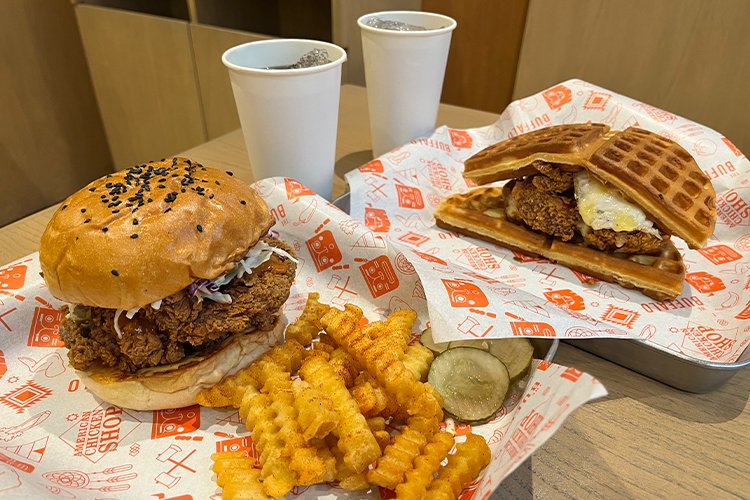 Start with a handful of Buffalo Chicken Burger with their signature Buffalo Sauce especially formulated from hot sauce fermented with blue cheese creating a spicy, creamy, and tangy taste. Not to mention the chunky crispy and juicy chicken thigh fillet and fresh coleslaw between the premium buns. You can round things out with their other signature. The irresistible Waffle Chicken Sandwich made from chicken and sunny side up peeking over the waffle with honey mustard drips is surely unmissable.
Shophaus Mahakam
Jl. Mahakam No.17, Jakarta Selatan 12310
Open: 8:00 AM – 10:00 PM
Instagram: @shophausmahakam