Herschel Supply & Co., a Canadian bag product brand, has now officially opened its first store in Jakarta. Located on UG Level of Gandaria City, South Jakarta, the Herschel outlet with an area of 38 square meters, is the first store in Southeast Asia to use the latest store concepts and designs directly from the official Heschel Supply from its headquarters in Vancouver, Canada.
Herschel produces various types of travel bags and accessories for both adults and children. The motto for the store's opening event was, "What is #WellTravelled?" where this brand wants to define what it's like to be adventurous with products from Herschel Supply.
Herschel was founded in 2009 by brothers Jamie and Lyndon Cormack, who used the name Herschel which is the name of the town where they grew up for 3 generations. Now based in Vancouver, Canada, Herschel is known for its long-lasting products and attention to detail.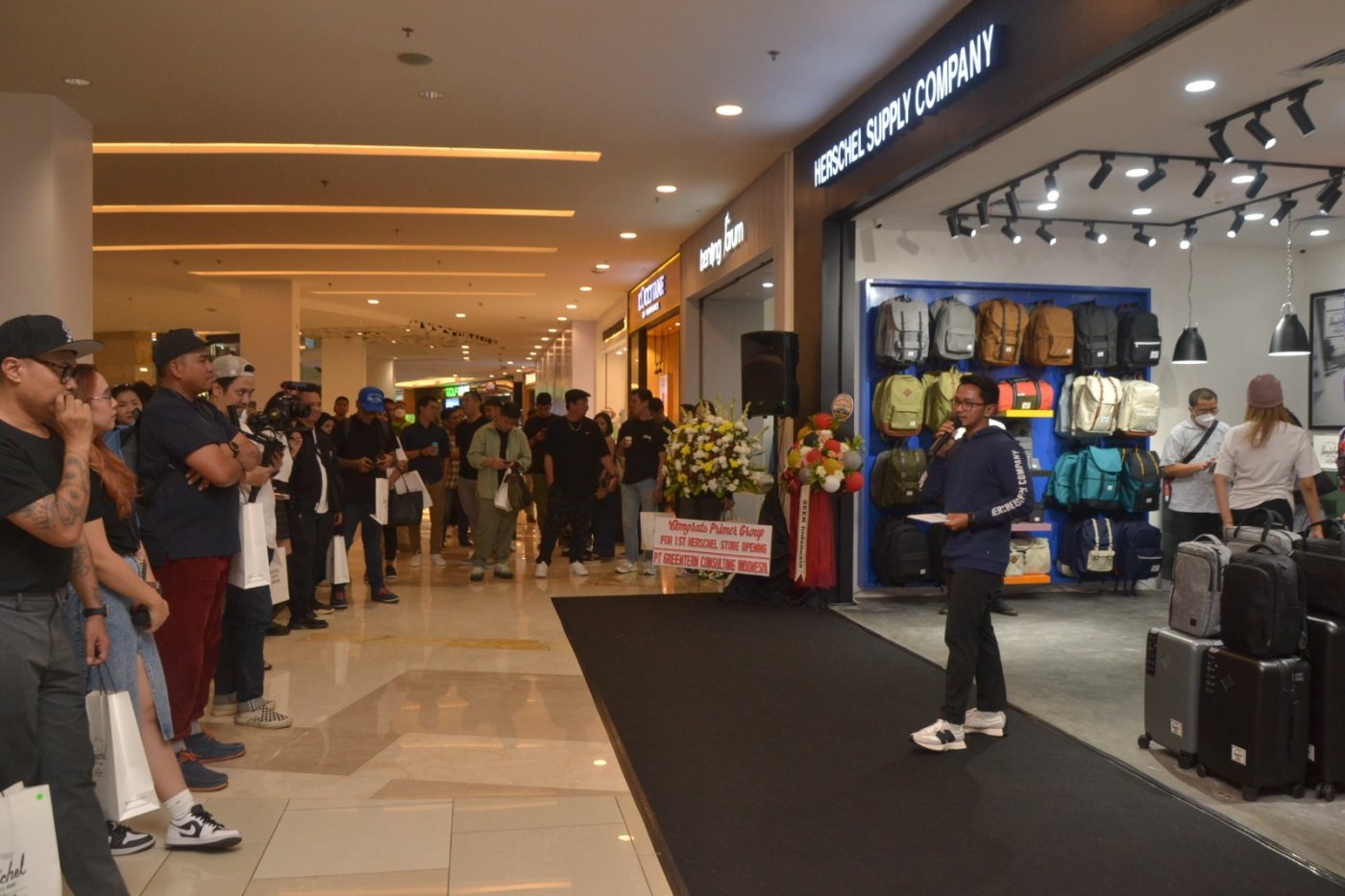 Brand manager for Herschel Indonesia, Regina Patricia, explained that in addition to details and good quality, Herschel offers a wide selection of bags and accessories with very attractive designs while still being functional. This is reflected in the merchandise that is brought in the Herschel store with the latest interior that is carried like in Vancouver.
There is an attractive promo to welcome this first shop during the event, namely being able to enjoy a 20% discount and prizes for open round trip airplane tickets for high spenders or with the biggest receipts during the event.
Now by targeting the youth market & working professionals, Herschel has made a stronger foothold with a store presence in Jakarta. With products with trendy designs and attractive colors, they are ready to accompany Indonesian travelers to explore the world.
Further information can be seen on Instagram @bratpack_id or www.bratpack.id