Bentley Jakarta officially opens today with a launch event attended by both customers and invited guests. The latest addition to the Bentley retail network in Indonesia spans 411 sqm, enabling the display of the full Bentley range. Bentley Jakarta is situated on the fourth floor of the five-storey Eurokars Indonesia building. Through a dedicated entrance, customers can directly access the new showroom. 
As the sole authorised Bentley retailer in Indonesia, Bentley Jakarta offers a full range of services and experiences, including a dedicated Aftersales team with an extensive knowledge of Bentley models, allowing them to deliver extraordinary attention to detail on every service. 
In addition to the Bentayga, Continental GT and Flying Spur, the Azure, S, Speed and Mulliner derivatives are available across the model range at Bentley Jakarta. With Mulliner representing the pinnacle of both luxury and performance, the Azure and Speed models represent subtly different interpretations of the Bentley driving experience. Where the Bentley Speed family takes the ultimate in performance as its prime focus, a Bentley Azure will accentuate the other facet of a Bentley's character; the ability to traverse long distances swiftly and smoothly, leaving driver and passengers to alight at journey's end feeling refreshed, alert, and ready to resume their busy lives. Every Bentley combines relaxation with exhilaration; the Azure range provide those customers who prioritise the former with a carefully curated selection of features designed to promote comfort and wellbeing.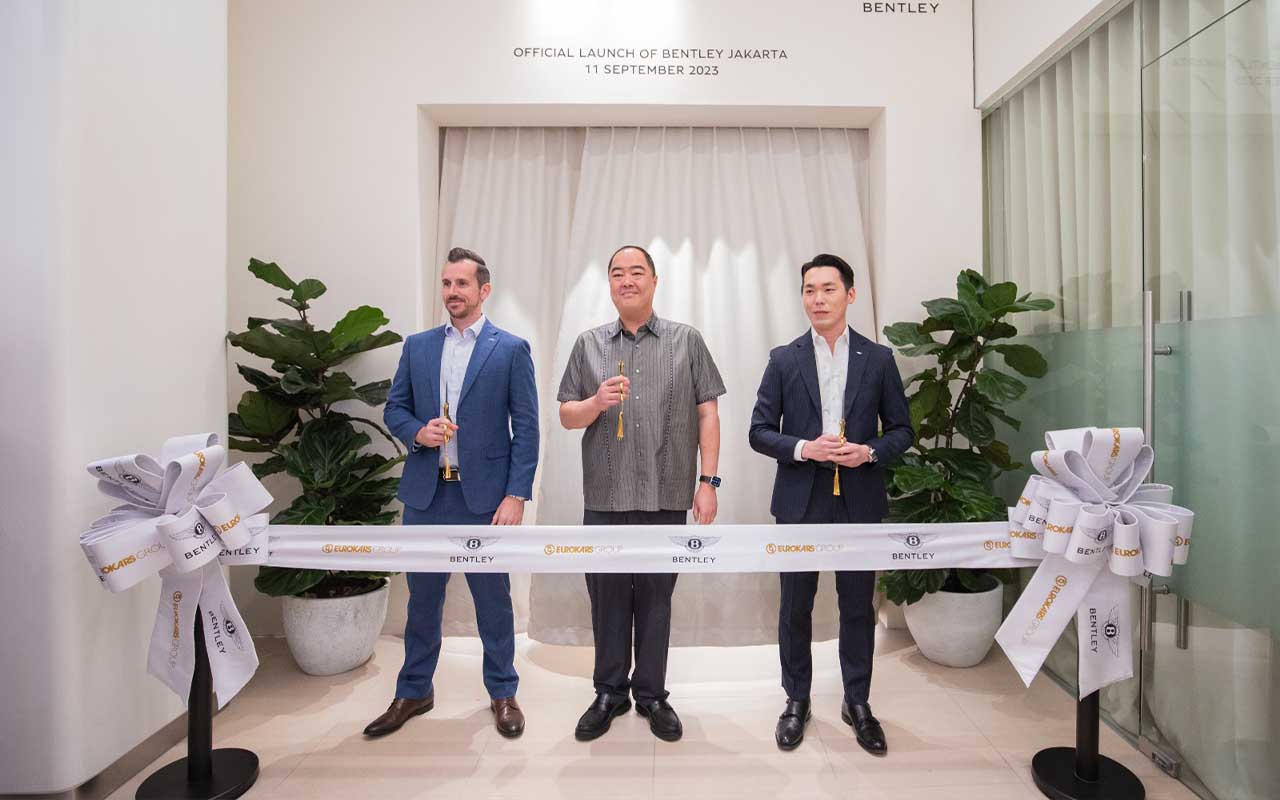 The special occasion is also marked by the debut of the Bentayga Extended Wheelbase Azure First Edition at the opening event. Bringing a new focus on wellbeing behind the wheel, it builds on the strengths of the Bentayga to become a new luxury flagship and forms the next chapter in the Bentayga story which has transformed the sector and resulted in record sales since its first unveiling in 2015. 
Bentley Jakarta proud to announce the highly anticipated Bentayga Hybrid is now officially certified for Indonesia. Bringing Serenity & Sustainability to the powerful Bentayga Range. To celebrate this grand opening, Bentley Jakarta is offering an extraordinary service to the customers, they will receive an 8-years complimentary warranty and service package for your Bentley, exclusive only in Bentley Jakarta Showroom. This curated offering is designed to provide the customers with peace of mind, ensuring that their Bentley continues to deliver excellence for years to come. 
Bentley is also transforming the brand into the lighthouse of a contemporary lifestyle. The exclusive travel series "Extraordinary Journeys" has been designed to provide the opportunity to experience once in a lifetime road trip that will offer exclusive access to the very best of local cuisine, design, architecture, and wellness combined with unforgettable driving experiences in a variety of stunning landscapes.  The New Zealand "Extraordinary Journeys" wave runs from 16th to 21st October 2023 offering five couples the unique opportunity to drive a range of Bentley models with design and wellbeing forming key parts of the journey in a magical setting. Throughout the 6-day-5-night programme, the guests will gain exclusive access to some of the most celebrated experts and creatives, finest seasonal cuisine, sustainable luxury accommodation and adventure.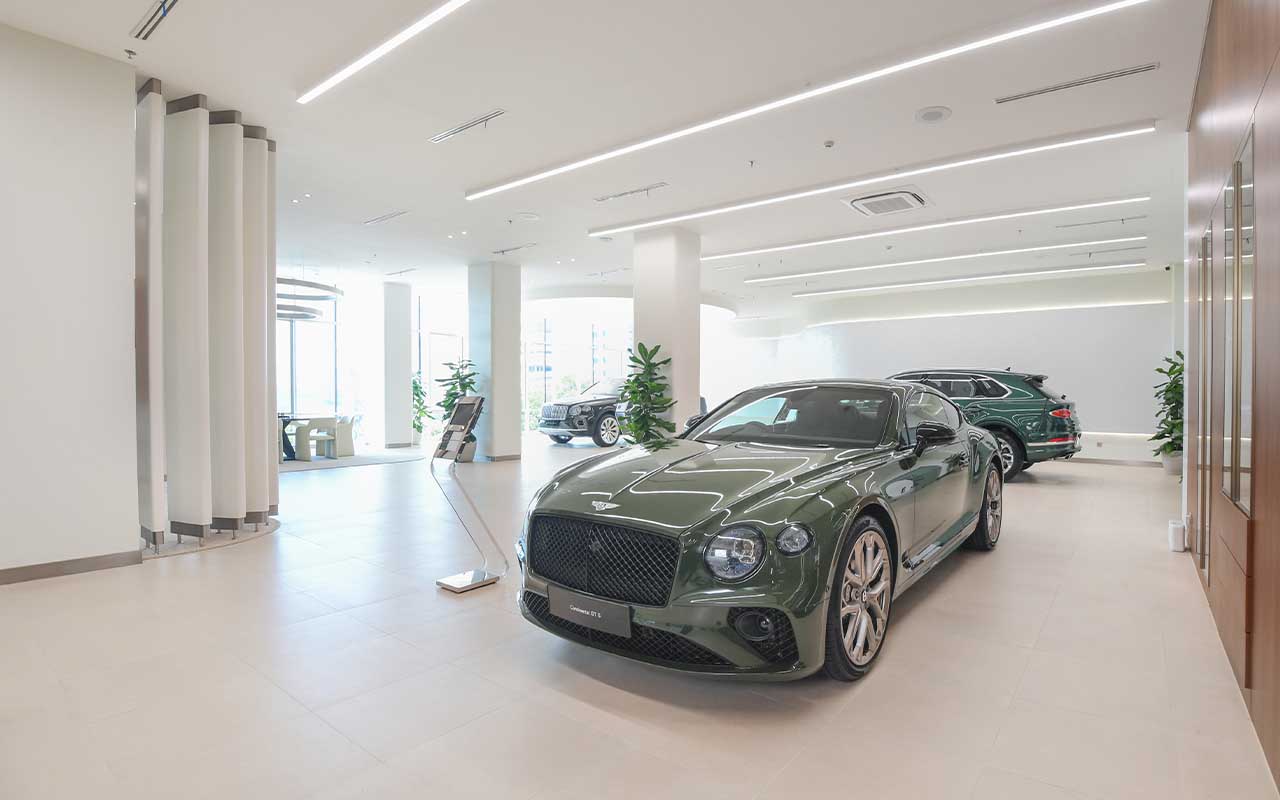 Nico Kuhlmann, Regional Director at Bentley Motors Asia Pacific, commented: "We are pleased to return to Indonesia, which is an important growth market for Bentley. The launch of Bentley Jakarta presents our commitment to offering the full range of services to customers in Indonesia and is a key touchpoint in delivering extraordinary customer journeys to our discerning clientele."
Herbert Kwee, Chief Executive Officer of Eurokars Group Indonesia, added: "It is truly an honour and a privilege to represent an esteemed brand like Bentley in Indonesia. We are proud and excited to open the doors of our new facilities. This marks a new beginning for Bentley Jakarta in Indonesia, and we are looking forward to sharing this special moment with our customers and provide them with the best service and experience possible."
Bentley Jakarta is located at Sultan Iskandar Muda No. 51, 4th Floor, Arteri Pondok Indah, South Jakarta.