This list contains the best places for guys to groom with a unique and classic atmosphere.
The best barbershops in Jakarta? Here are the best ones that offer more than just haircuts. These places also provide a whole package of men's grooming, including consultation (chit-chat) about hairstyles, work, sports, politics, even … women! So, this list contains the best places for guys to groom with a unique and classic atmosphere.
1. Marco's Chopshop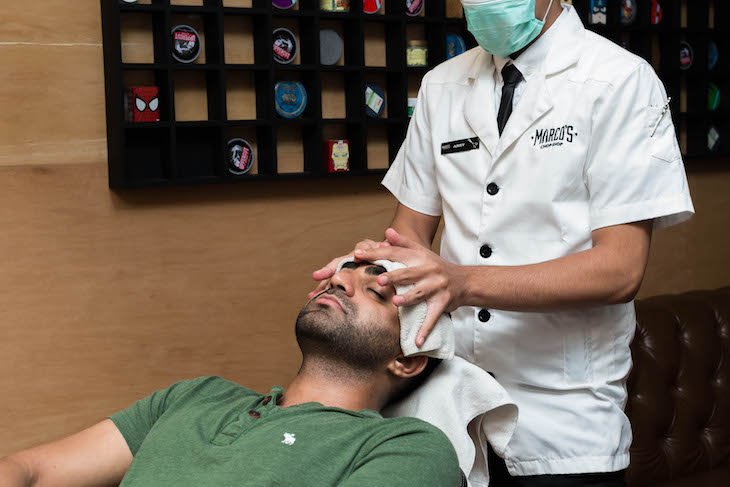 Inside Marco's Chop Shop, you will feel the masculine yet cozy and inviting vibe. Exposed building elements are juxtaposed with stylish and subdued light, enticing you to stay longer than you probably should. Services extend beyond haircuts and shaves; but also other treatments like back and face massage, black face mask, nose wax, hair coloring, and even ear singeing. With price ranging from IDR 100,000 up to IDR 650,000 or more.
*Multiple outlets: ASHTA District 8, Colony Kemang, Emporium Pluit Mall, Grand Indonesia, Mall of Indonesia, Plaza Senayan, Pondok Indah Plaza 6, Puri Indah Mall, The Mansion Apartment
www.marcoschopshop.com
IG: marcoschopshop
FB: marcoschopshop
2. CHIEF Barbershop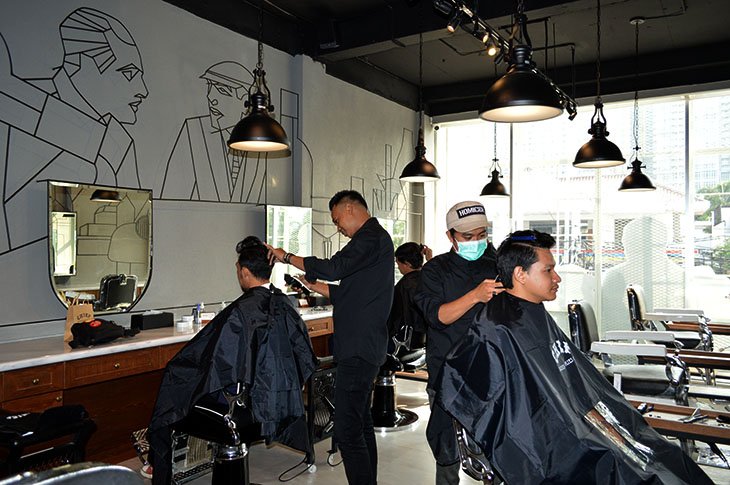 Located at the heart of Jakarta, Chief Barbershop currently operates 4 branches filled with authentic barber chairs and supported by talented barberman only from Garut (the best in Indonesia!) They now even branch out to coffee with Chief Coffee (taking up the 1st floor on their newest Kemang location) and an art space.  All branches are decorated with industrial and rustic interior design by Sir Dandy and the famous Indonesian artist.
Not only offering a wide selection of pomade from around the world. they also came up with their own hair and beard care brand, at a much more affordable price, Chief Barber & Supplies Co.
Multiple outlets: Ciragil, Pondok Indah, Cipete, Erlangga, Kemang
IG: chief.barbersupplies
3. Barberia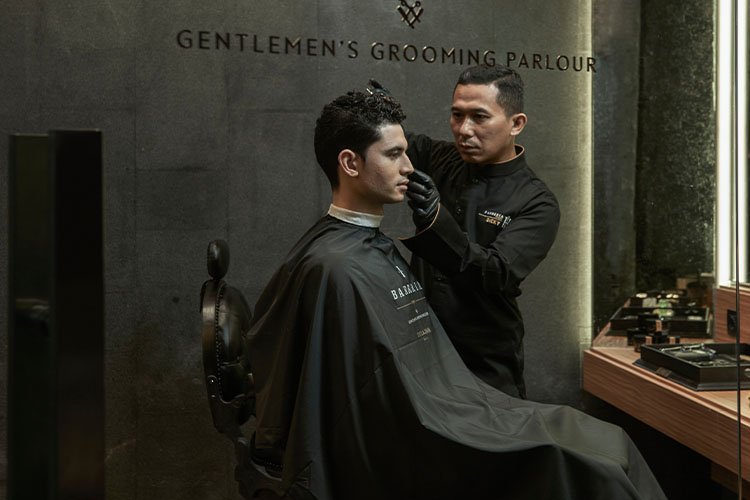 Barberia is a gentleman's luxury barber where excellence is truly assured. They offer traditional shaving and hair services together with restorative grooming treatments for gentlemen. The atmosphere is warm, elevated, and somewhat reminiscent of a private gentleman's club wrapped in a modern luxury backdrop. It delivers the highest standards of grooming experiences.
Grand Indonesia: +6221-23580339
Senayan City: +621-72781592
Plaza Indoensia: +621-29924342
PIK Avenue: +621-22570870
The Langham, Jakarta: +62 2708 7888
IG: barberia_id
4. Patron Barbershop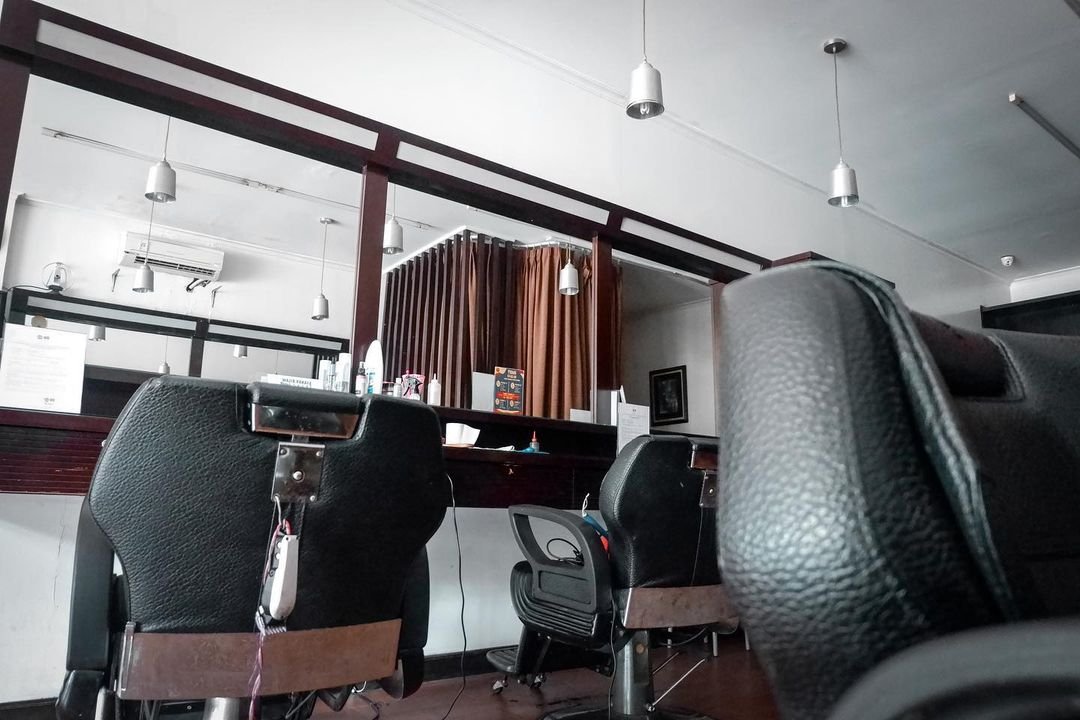 Patron Barber offers an affordable barber service for all ages. You can even get a 90 minutes full body massage for some extra price.
Jl. H. Samali No. 95 D, Pasar Minggu Jakarta Selatan
IG: patronbarber
5. BATAVIA Barber Shop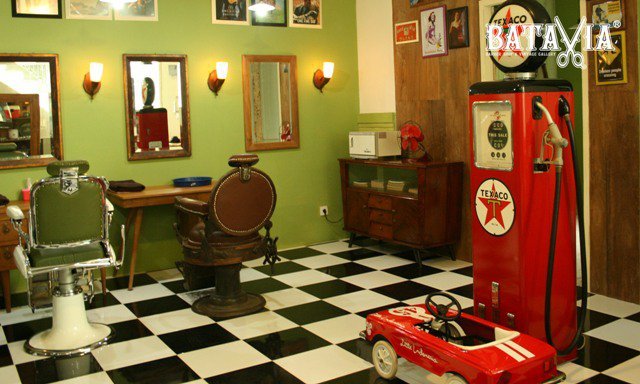 Go vintage at Batavia Barber Shop, a professional Men Barber Shop with fast and neat services. The stalls present a pleasant, comfortable, and cozy feels supported by vintage-paced ornaments and properties with a story behind every piece. Enjoy your unique shaving experiences with Batavia.
BLOK M Branch: Gedung Resto Ayam Bulungan, Lt.2
CITOS Branch: Futsal Arena, Cilandak Sport Centre
IG: bataviabarbershop
6. Manhattan Coffee & Cuts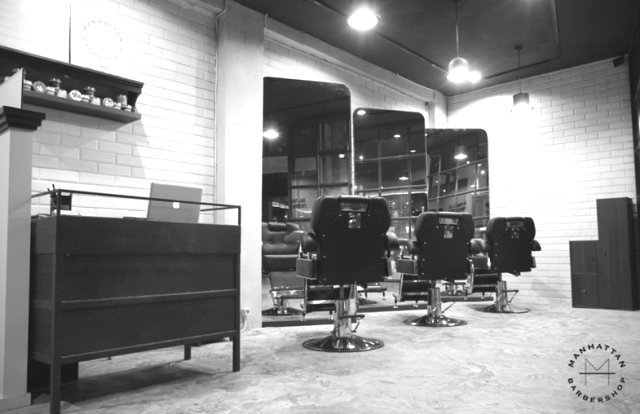 Manhattan Coffee & Cuts is purely for men. Services include a wash, haircut, shave, massage and even a bit of color to cover those greys. The barber takes a pic of your new look and keeps it on file for your next visit! Hair products for men are displayed for purchase.
Panglima Polim and Terogong Raya
phone: +62 8777 549 0099
Hours: 11am-9pm (Monday to Thursday), 10am-9pm (Friday to Sunday)
IG: manhattanjkt
7. Frank's Barber Jakarta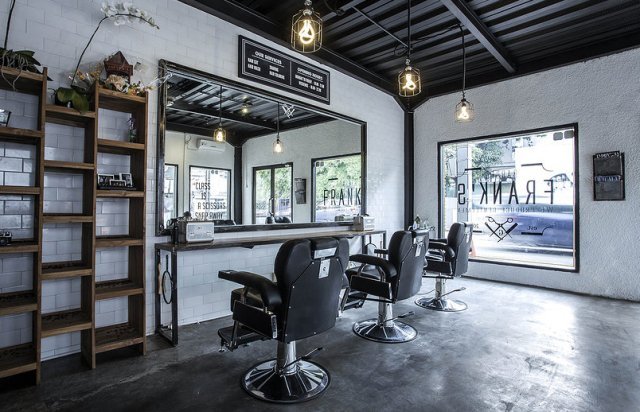 The need for a special place in which guys can feel comfortable and receive great services along with excellent grooming has now been met. By knowing how important it is for you to look and feel your stylish best whether at work. Come and see for yourself!
Jl. Kemang Raya No. 15, South Jakarta
Phone: +6287883233009
Hours: 10am to 9pm
IG: @franksjkt
8. Chuck's Barber Shop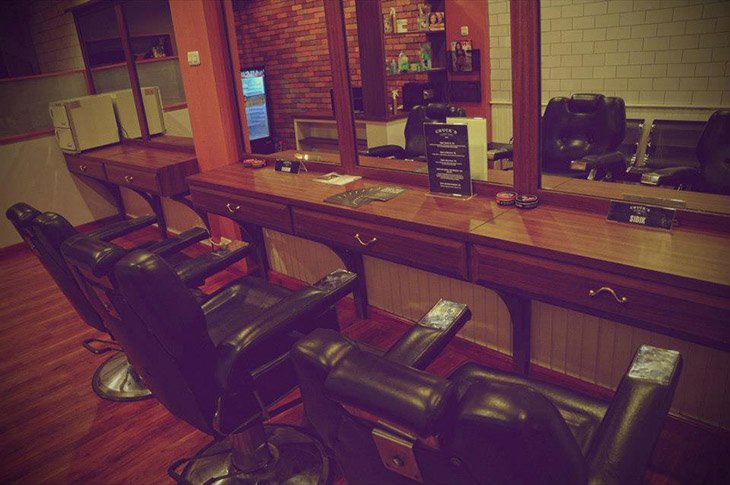 Chuck's staff of trained professionals are skilled in the time-honored traditions of barbering and hot towel shaves, as well as contemporary styling, executive hand details, and gentlemen's facials, all at a great price. So whichever your preference, at Chuck's Barbershop you'll leave feeling great and looking even better.
Jl. Jl. Kemanggisan Raya No.9, Kemanggisan Jakarta
Phone: +62 812-1224-4441
Hours: 11am-9pm, closed on Mondays
9. PAX Wijaya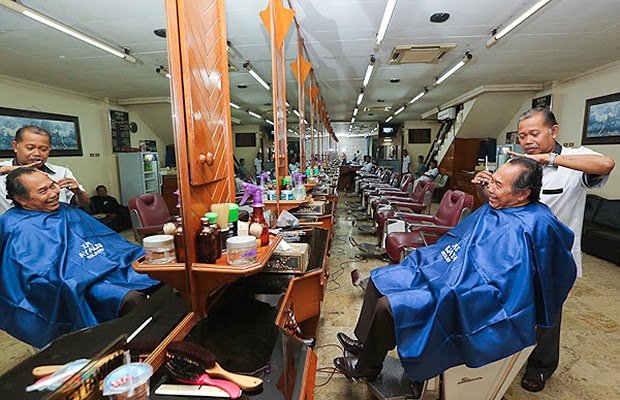 Pax Wijaya has become one of trusted barber since 1965. Come here for the most seasoned barbers in Jakarta.
Address: Grand Wijaya, Jl. Wijaya II, Kota Jakarta Selatan, Daerah Khusus Ibukota Jakarta 12160
Phone:(021) 7207138
Hours: 8:00 am – 7:00 pm
IG: paxwijaya_barbershop
10. Paxi Barbershop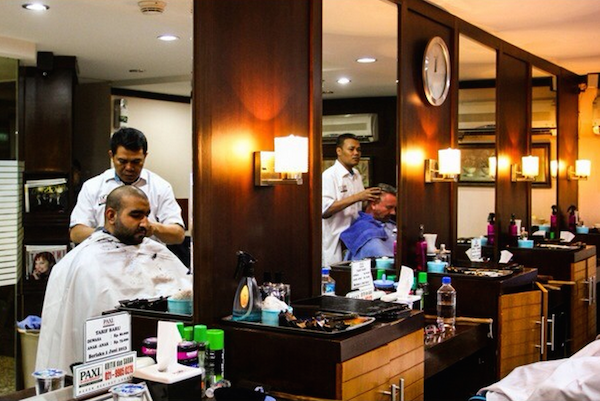 Since its founding in Jakarta in 1999, Paxi Barbershop have become the leading Barbershop in Indonesia. The store's decoration proposed to be more authentic than others, as they offered you with Premium Barber Equipment, and the finest barber chairs.
Multiple locations: Pacific Place, Plaza Senayan, Plaza Indonesia, Pondok Indah Mall, and many more
IG: paxi_barbershop
11. BARBERBOX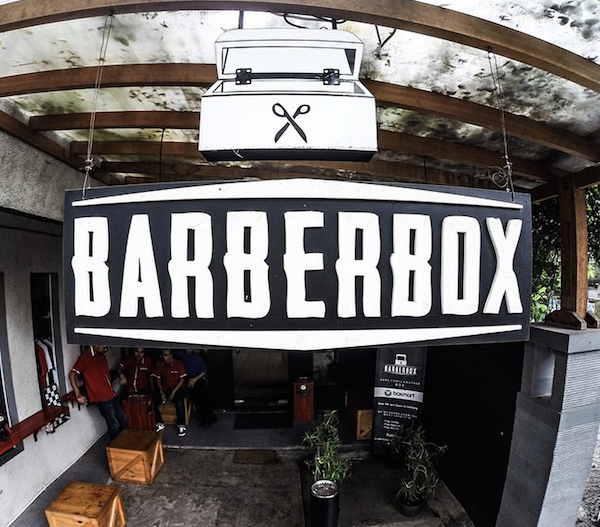 This is the place where you find all the men's essential grooming handled by professionals. Feel free to get a consultation from the experts for your hair needs.
Multiple Outlets: Senopati, Hang Lekir, Kelapa Gading, Bintaro, and many more
12. Good Willie Barber Shop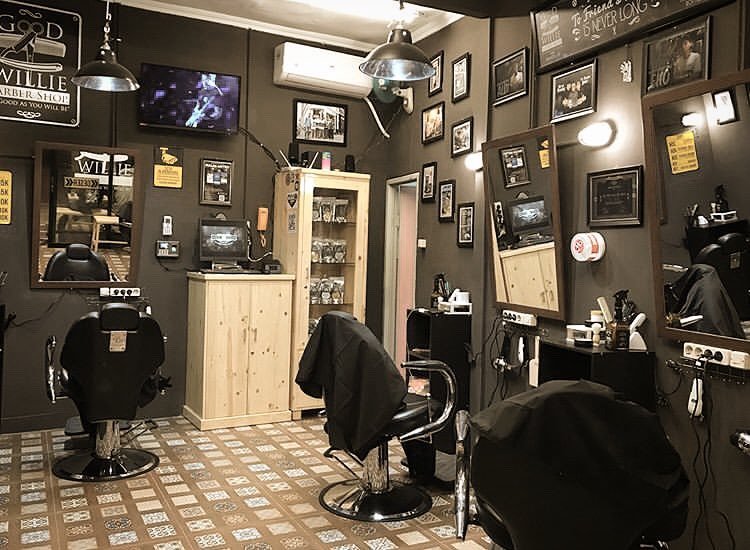 One of the best barbershops in the East Jakarta area. Good Willie offers excellent services, from grooming to trendy haircuts.
Jl. Raya Jatiwaringin No.30c, Cipinang Melayu, Jakarta Timur
P: (+6221) 22322938
Instagram: goodwilliebarbershop
13. Gents Barber Jakarta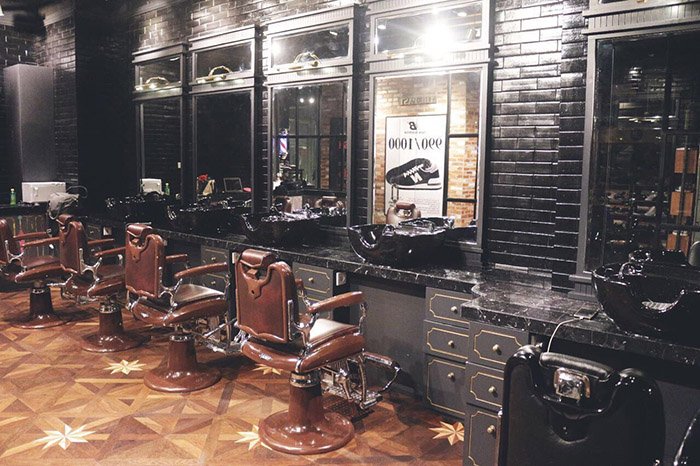 Set yourself in a relaxing, tranquil ambiance of this recently opened barbershop. Adapting the idea of the masculine-glamour interior, Gents Barber opts for clean lines, dark wood floor, and vintage barber chair as the main elements.
Pacific Place
Hours: Mon-Thu 11-21.30, Fri-Sat 11-21.00
Phone: +6281288546699
Plaza Senayan
Hours: Mon-Thu 11-21.30, Sat-Sun, Holiday 11-20.00
Phone: +6281211058348
IG: gentsbarberjkt
14. Alexander Barber Shop
Alexander Barber Shop is probably not the fanciest, but they sure know how to groom. With a pool table in the middle of the shop that you're more than welcome to play, be it before or after your hair cut, you'll bound to make a couple of good friends here, or even worse, stay longer than you should.
Jl. Kemang Raya No. 8, South Jakarta
Phone: +62 21 22717304
IG: alexanderbarbershop
15. ELDER Barberhouse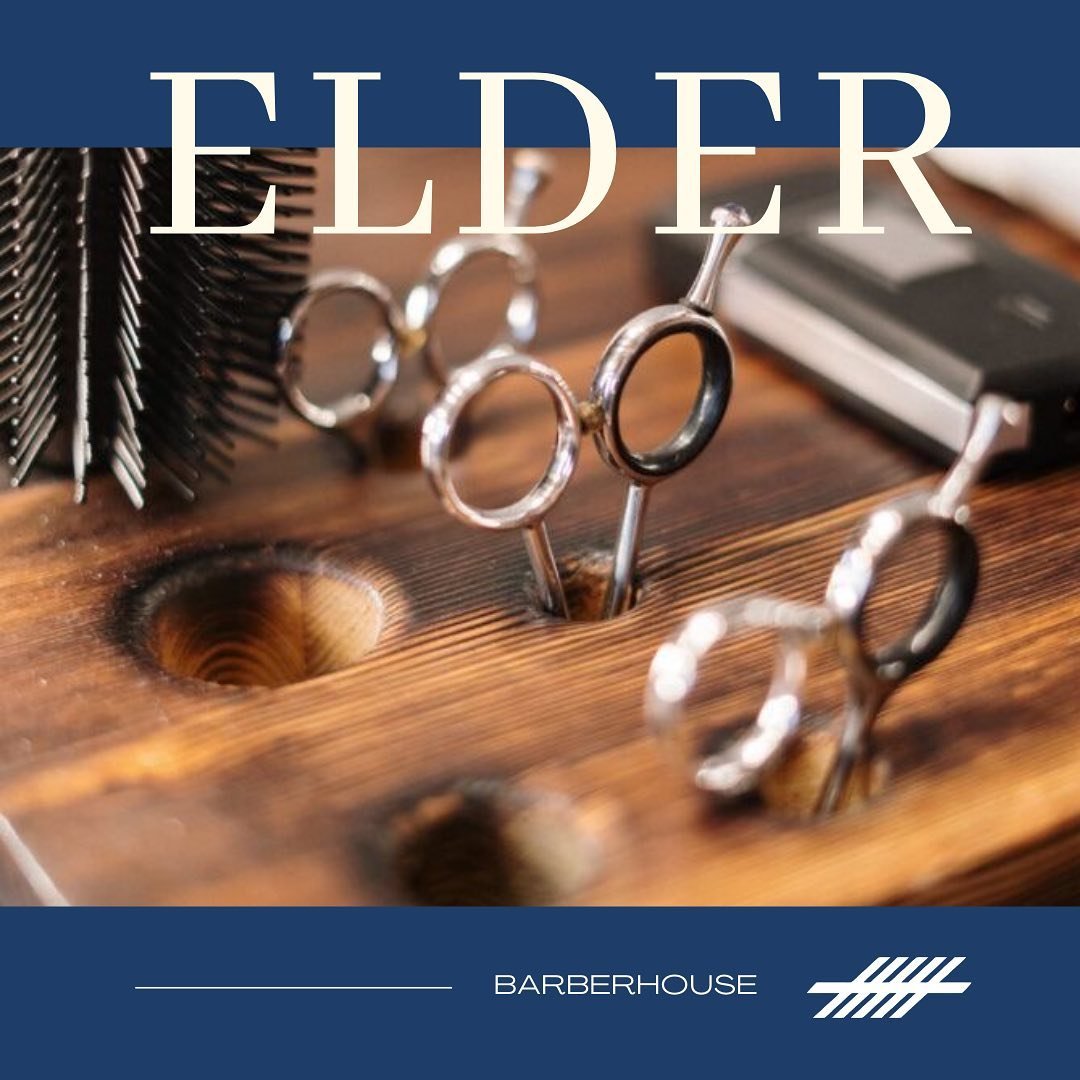 Photo credit by Instagram @elderbarberhouse
ELDER Barberhouse will make sure the haircutting process will be smooth by using only regularly sterilized and sharp razors. If you want to pamper yourself more, try their brand new service Luxurious Haircut which provides the combination of the Premium Haircut with relaxing Charcoal Mask service to brighten up your day.
Jl. Kemang Timur Raya No.27 A, Jakarta Selatan
Hours: 10 a.m – 9 p.m (daily)
IG: @elderbarberhouse
16. Tohang's Barber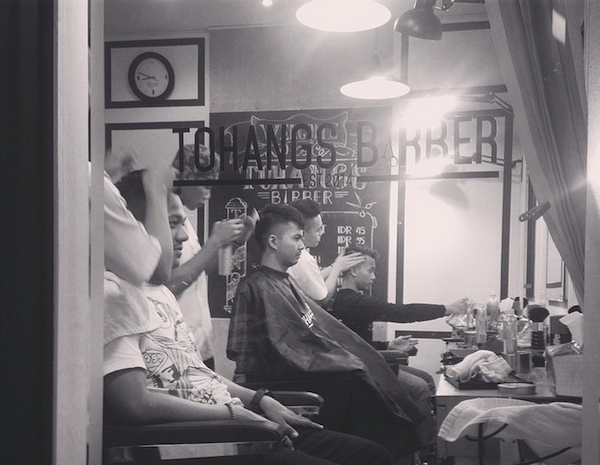 Gentlemen always have a great haircut, and Tohang's Barber surely knows what their expertise is to make the best out of it.
Multiple locations: Tebet, Blok M, Senopati
IG: tohangsbarber