The prime location makes this property suitable for modern travelers to enjoy the luxury accommodation with warm hospitality from the staff
CapitaLand Investment Limite's (CLI) lodging business unit, The Ascott Limited (Ascott) is proud to celebrate the relaunching ceremony of Oakwood Hotel & Apartments Taman Mini Jakarta. This event is part of the symbolic inauguration of the property since its opening in early 2023. The presence of Oakwood Hotel & Apartments Taman Mini Jakarta not only introduces a new hospitality landmark to the city but also reiterates Oakwood's commitment to its "Home + Beyond" concept.
Oakwood Hotel & Apartments Taman Mini Jakarta Celebrates the Relaunching Ceremony
Nestled in the heart of the vibrant Taman Mini Indonesia Indah, Oakwood Hotel & Apartments Taman Mini Jakarta promises to be a luxurious haven for travelers seeking an unparalleled experience in the bustling capital city. With its strategic location that is just a stone's throw away from the Taman Mini Indonesia Indah cultural park, it provides guests with easy access to various attractions and entertainment options. This prime location ensures that visitors can immerse themselves in the rich cultural heritage of Indonesia with easy access.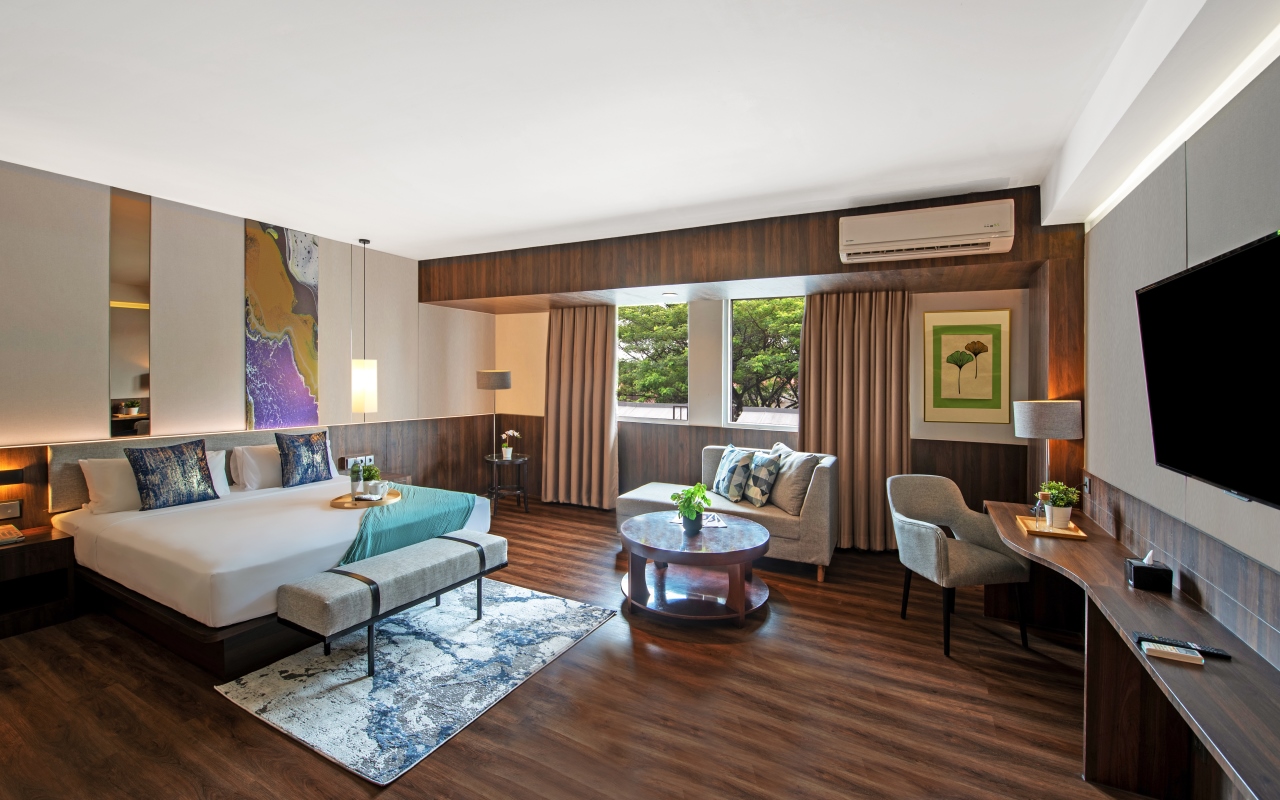 Mr. Charles Lee Abbott, Ascott's Regional General Manager for Indonesia, Thailand, Malaysia, and Philippines, said: "Since Ascott acquired Oakwood last year, we have a wide range of brands across various segments, making us one of the leading international owners and operators of hotels and serviced apartments in Indonesia. Oakwood Hotel & Apartments Taman Mini Jakarta is our sixth property after we have in Jakarta and Surabaya, bringing our portfolio to more than 80 operating properties across 20 cities in Indonesia. The fusion of Ascott's expertise and Oakwood's heritage allows us to curate experiences that resonate with both local and international travelers that reflects the rich cultural heritage and warm hospitality of Indonesia."
Offering 124 rooms, Oakwood Hotel & Apartments Taman Mini Jakarta represents a substantial accommodation selection. These accommodations are distinguished by their elegantly designed hotel rooms and the forthcoming addition of newly furnished serviced apartments. This variety of options accommodates the various requirements of travelers, whether they are seeking short or extended stays with a variety of room types.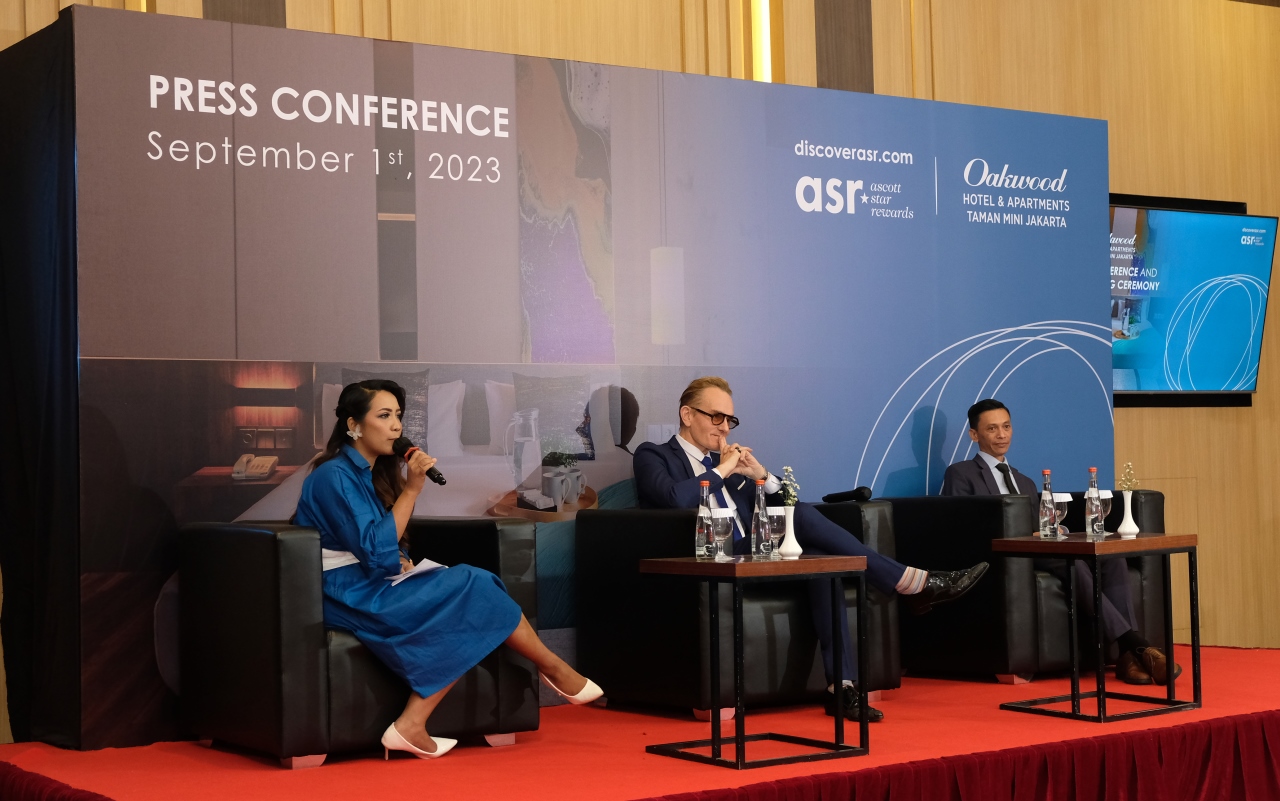 From the classic superior to the luxurious deluxe suite, each room and suite are thoughtfully appointed with modern amenities, ensuring a comfortable and enjoyable stay for both business and leisure travelers. The property has a spacious and modern design at the lobby, also equipped with modern facilities such as a meeting room for corporate events, private gatherings, and intimate events, an outdoor swimming pool, lounge, outdoor dining area, and fitness center. The freshly updated Krakatau Restaurant features a contemporary chic design and serves a delectable selection of Indonesian and Western dishes to provide guests with a unique and enjoyable dining experience. Oakwood Hotel & Apartments Taman Mini Jakarta has also implemented sustainable practices in its daily operations, eliminating plastic waste and transitioning to a plastic bottle-free environment, as well as using paper straws. The property also utilizes space to grow a hydroponic garden to provide organic vegetables for the guests as well. Through this initiative, the property also contributes to a more responsible and greener future.
Special rate from IDR 664,000++ per night.
In celebration of the relaunching of Oakwood Hotel & Apartments Taman Mini Jakarta, guests can enjoy a special offer starting from IDR 664,000++ per night. Register as an ASR member and unlock all the benefits when you book and stay at our properties across the world. ASR membership registration is complimentary. The ASR membership comprises Classic, Silver, Gold and Platinum, and with every tier upgrade, members will receive more benefits such as bonus points, complimentary room upgrades, room discount e-voucher as well as early check-ins and late check-outs. To sign up for a complimentary membership please follow the link here. For more information and reservations please visit discoverasr.com and social media @discoverasrindonesia.
Oakwood Hotel & Apartments Taman Mini Jakarta
Jalan Taman Mini Indonesia Indah Pintu 1 TMII, Jakarta Timur
Phone: +62 21 2937 8500