Nothing quite says "comfort" and "homey "like a bowl of hot, soothing noodles. As one of the staple food in Asia, each region of countries puts its own spin on the shapes, textures, flavours, ingredients, and spice levels. Every kind of bowl fits every craving.
Hidden Away: SINKE 316 Whips Up Flavourful Hokkien-Style Noodles in Kemang
Previously housed in the Pasar Santa area, SINKE 316 which is known for the delicious halal Hokkien-style noodle joint is the perfect place to camp. Recently migrated to the new home in Kemang, SIN KE 316 is a gem worth visiting and trying. The eatery is quite tricky. With an address smack in the middle of the Kemang area that is overgrown with many dining spots, SINKE 316 could be way overlooked. 
All you have to do is enter from the front door and scour straight through the hall of the house to find the red arrow signage that will lead us up the stairs, level 2 of BARONK. It is probably the place you would expect a pretty stylish, hip joint. Please lower your expectations, because it's not like that. Patrons can take their time quick-grubbing within the humble eatery. Nothing pretentious, they have only the right airflow that breezes through the ceiling windows and balcony.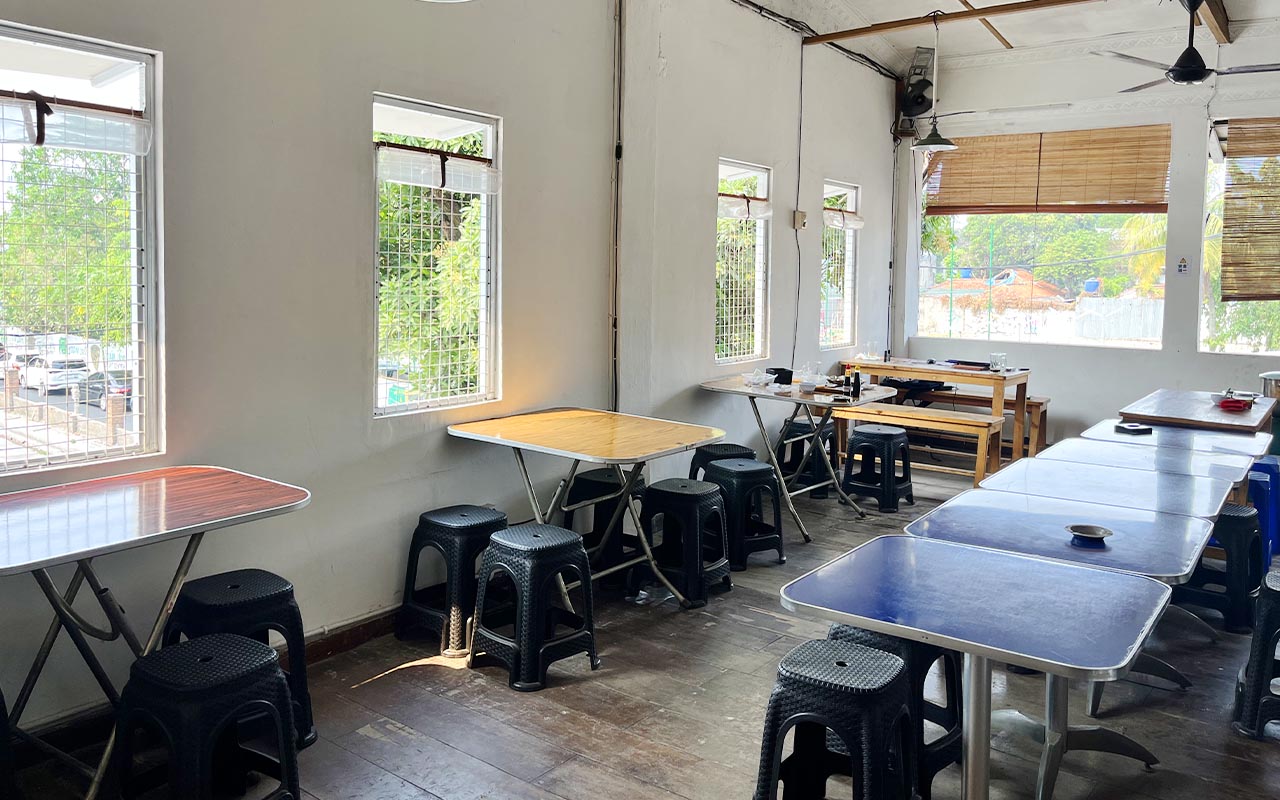 While you're dining here, take a try the Char Mee a go. Thick chewy noodles handpicked fresh every day covered in a glossy sweet salty sauce with sliced beef, chicken lapciong (Sausage), and shredded cabbage. In each slurp, there's the taste of smoky and eggy that gives a sweet-salty flavour coming from a special signature dark soy sauce really hearty and homey. Its fragrance and texture go especially well with dark soy sauce and for a kick, their green chili is spicy enough to complement.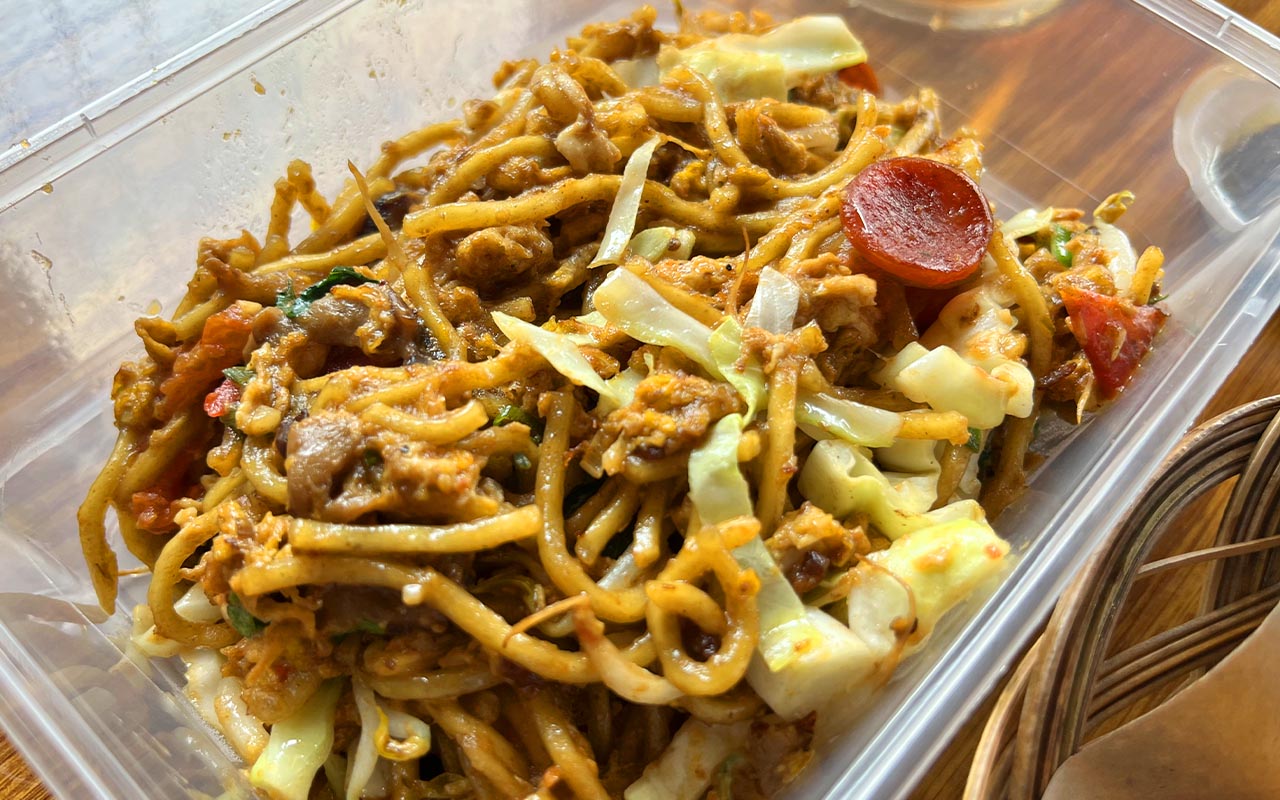 While SINKE 316 is known for its charred noodles, those in the know also patronize the joint for its sweet, sour, addictive Mee Tomat that is laced with familiar ingredients. The fully warm light broth is made from enticing beef bone marrow and free-range chicken bone. Then, it will be stewed with generous slices of tomato to let the juice enhance the flavour. On top of that, it's prepared with a medium sunny side up, chicken lapciong (sausage), sliced beef meatballs, beansprouts, and chopped scallions. It is a blend of tanginess that cuts through the richness of the Mee Tomat gravy and lends a fruity fragrance to the dish.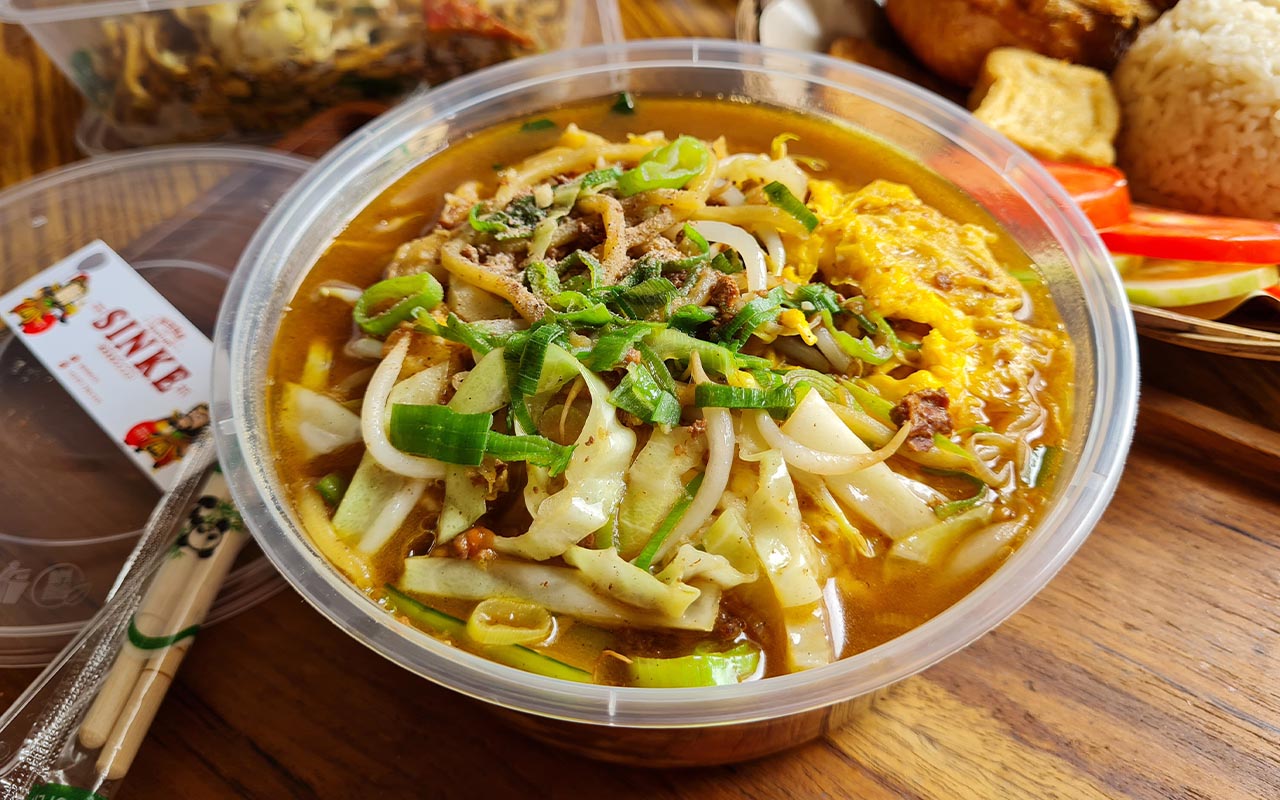 If you're over noodles dishes or any kind, SINKE 316 can whip up a rice dish to cater to your local sense where rice is truly mandatory on the table when you're eating. Ayam Makmur is the solution. It's just a simple fair everyone will love. A bowl of Hainanese chicken rice is served with fried tofu and tempeh along with sliced cucumbers and tomatoes. The superstar of the dish is the plumped crispy chicken, if you think you're into it you can order in half for better satisfaction.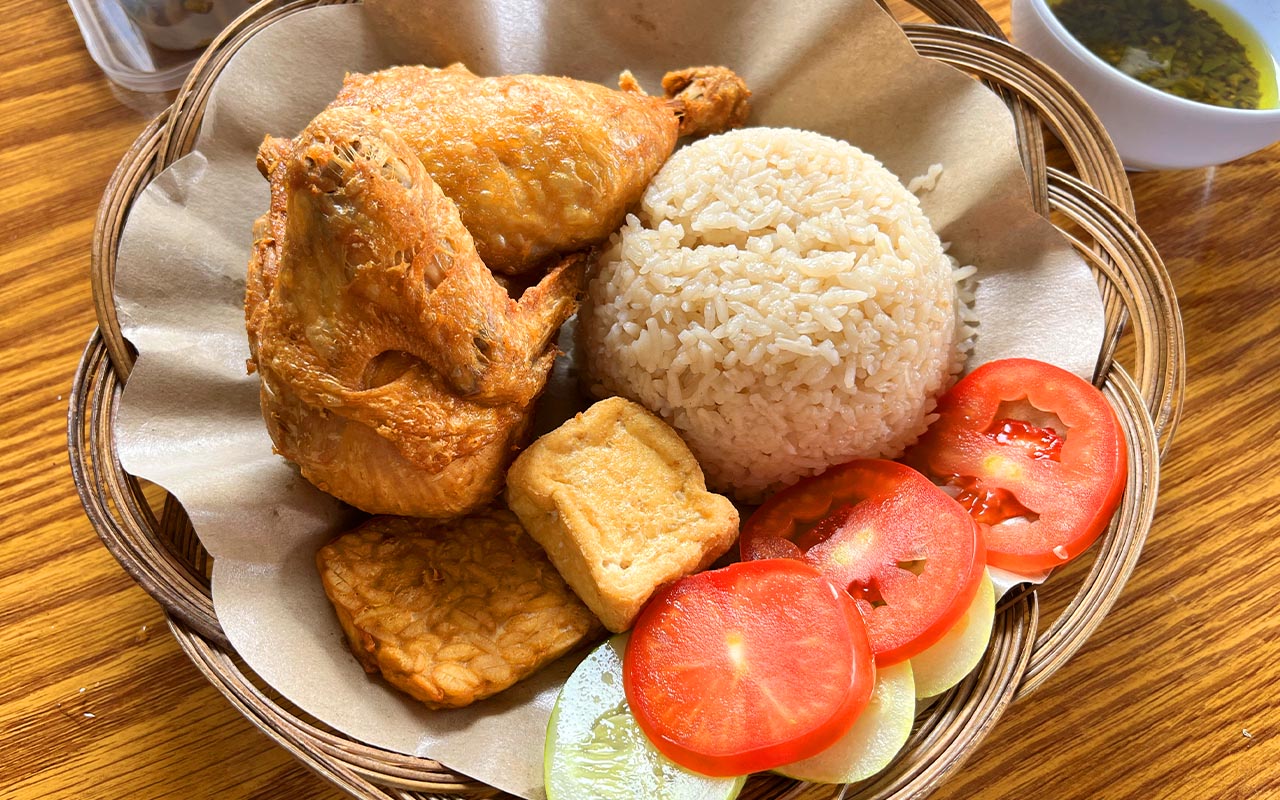 The key is that the chicken goes through 2 cooking processes. The chicken is marinated for approximately 15 minutes with salt and secret spices then fried until half cooked to let the spices penetrate down to the bones and then, the second frying process is implemented down before goes on your table. Don't forget to add a dollop of their green chili because it goes along with the rice too.
With a commitment to serving the best Hokkien-style noodles in an unpretentious setting and simple presentation, SINKE 316 is easily one of the best in the business especially when we are talking about the good Hokkien-style noodles in South Jakarta. What a rare find. Their affordability is another plus point.
SINKE 316
Jl. Kemang 1 no 8 (level 2 of BARONK), Jakarta 12730
Phone: +6285173005316
Instagram