It's always fun and exciting when the arrival of a new restaurant is attended by something new in terms of culinary fusion that keeps Jakarta's dining scene gleaming with vibrant choices. Recently, the spotlight has been very much on Barra, the fusion Japanese restaurant which marries the best combination of Japanese-Peruvian colourful dishes and techniques or some may be familiar with Nikkei cuisine.
Feast over Japanese-Peruvian Specialty Cuisine Meets Sophistication at Barra
Set in the three-story private building, all you need to do is either takes the spiraled stairs or elevator to head into Barra on the second level, just above Botoland. The dining room bursts with the retro-industrial concept with a strike of modern design that features warm gray and maroon colours, Japanese-inspired paintings, and wooden elements throughout every corner of the room.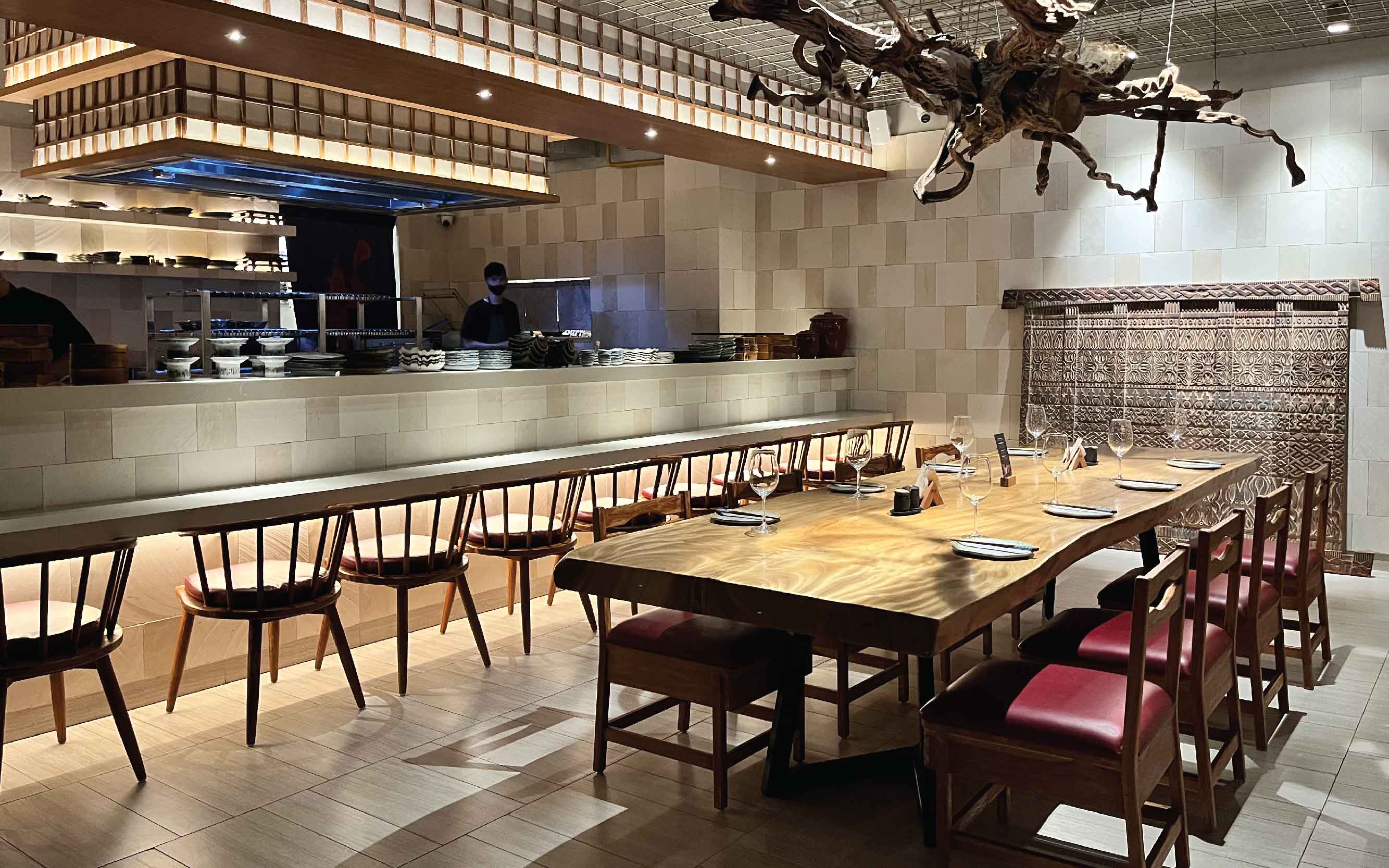 One firm long table near the kitchen counter stands out under the decorative tree branch on the ceiling, an ideal spot to host a more semi-private occasion. At Barra, you will feel like it's in a hidden spot to linger while lurking in the glass window enjoying the outside view that slowly starts to dark and the venue inside turns romantic in the blink of the eye.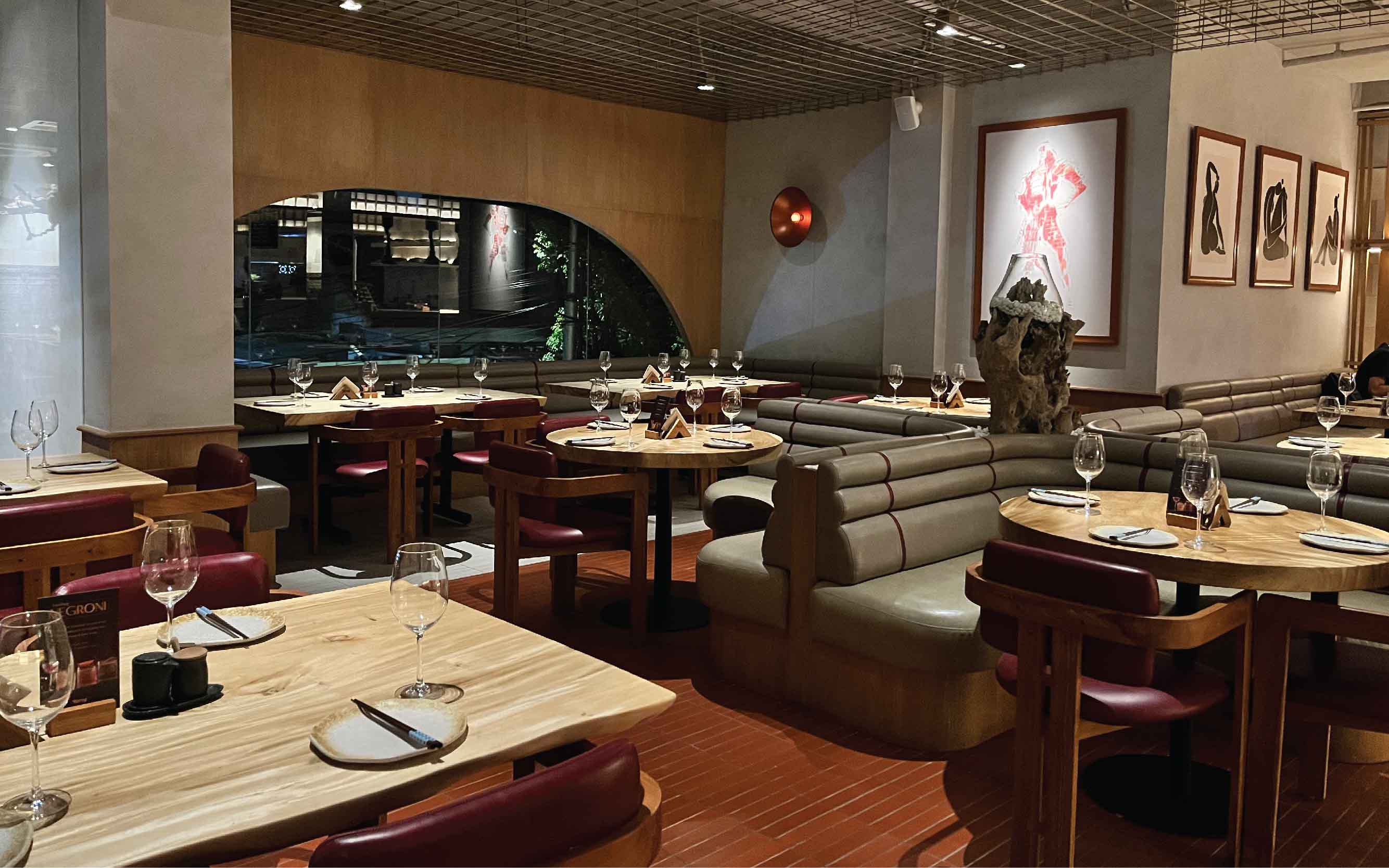 The menu's theme is mostly for sharing, allowing the kitchen to shoehorn everything that is well-catered for groups from tapas, and robata, to dessert. Barra's name is also inspired by the word "bara" (charcoal) where Micail Chepi, the Corporate Head Chef of Bandidos Group helms the kitchen which really focusing on maximizing the functionality of the robata grill in the middle of the kitchen.
What makes it even more special is the use of binchotan wood charcoal which is burned into Japanese charcoal briquettes. This combustion process produces more consistent heat, especially since it does not use additional media, resulting in a natural charcoal grill. So, we can expect the perfect texture and increased flavor that is more pronounced, well-rounded, and a smokey sensation.
While waiting for the grilling process, everyone deserves the right treat from the beginning. Start like the Japanese but make it a little fusion with Kanpachi Taco. A crispy taco filled with local and fresh kanpachi fish (amberjack/yellowtail), guacamole, and radish, and drizzled with sesame dressing with a based kimchi sauce to enhance the umami flavours. It's semisweet, silky, chilled, and crusty from the taco, yet tastes earthy from the coriander on top of it.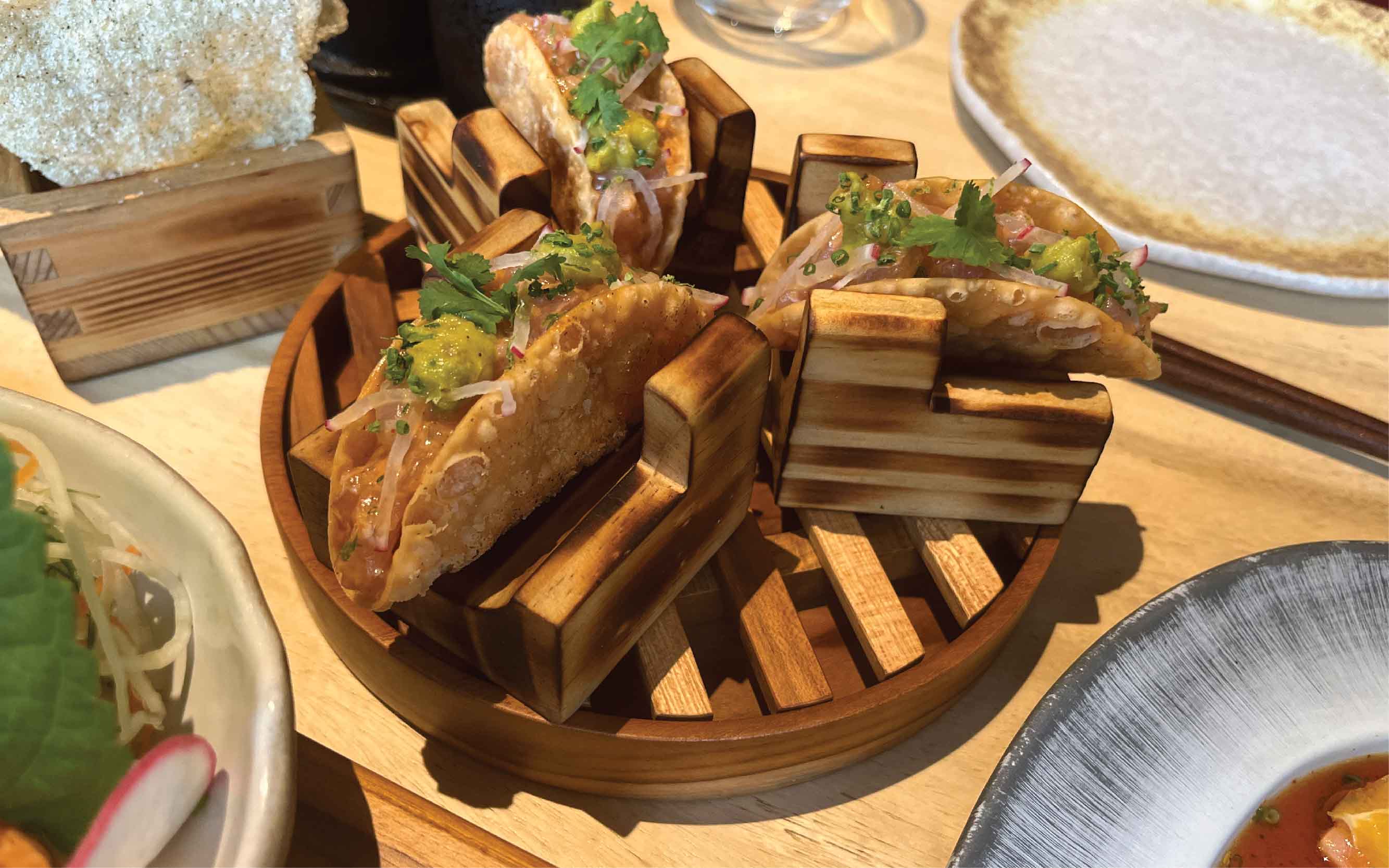 Other tapas that won us over is Salmon Belly Tartare. The mini bowl full of undoubtedly salmon belly tartare goodness is irresistible. All you need to do is just dig in the mini shovel-shaped spoon with the tartare and put it on the crackers (crispy nori rice) that are accompanied by the dish. Floating in the abundance of salmon belly, tomato sauce, tabasco, chopped pickled onion, gherkin, togarashi, and radish, the whole dish delivers a delicate bite that's not overpowered by one ingredient. It will leave a mildly savoury mark on the aftertaste.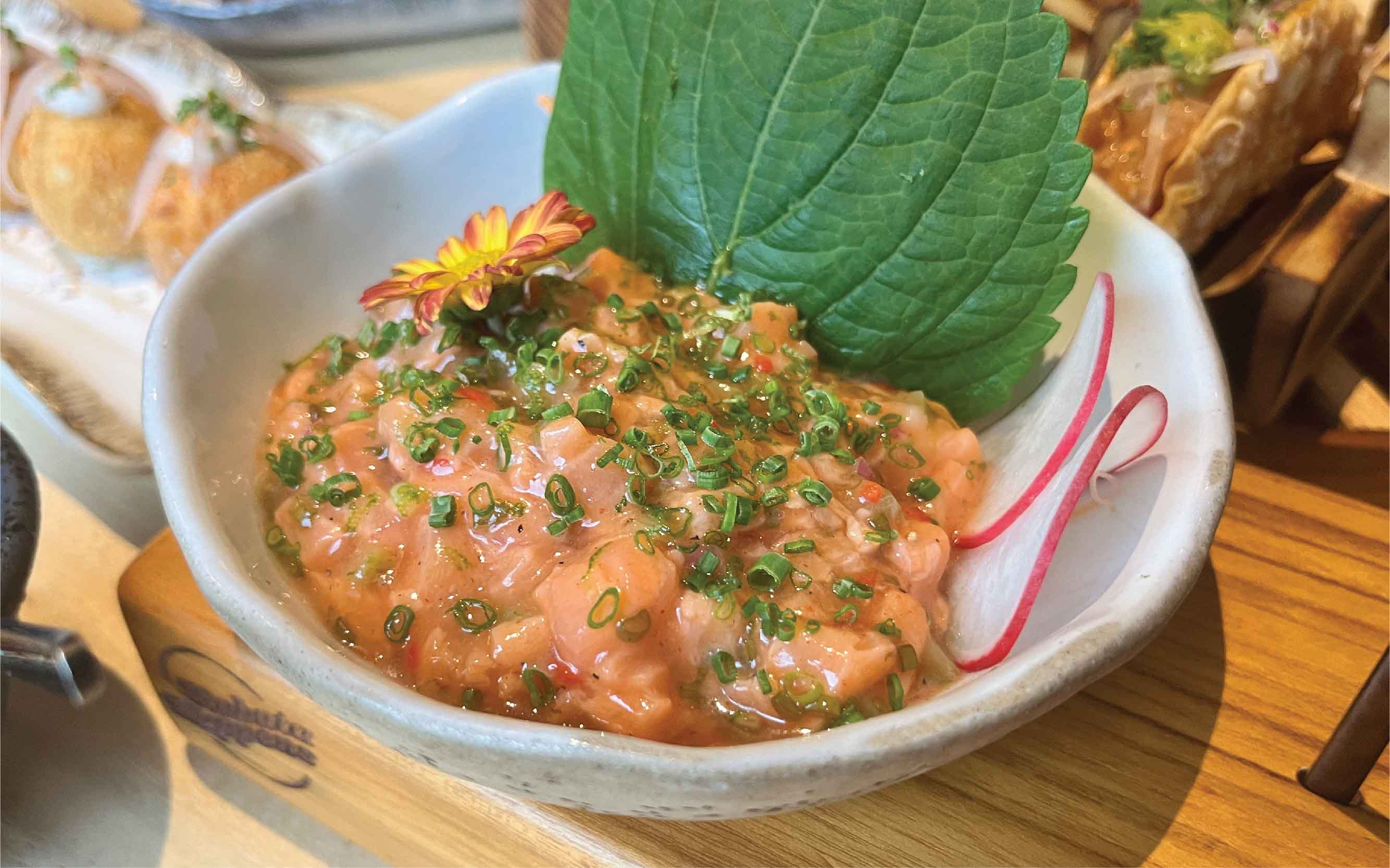 An oval plate of raw salmon slices drenched in yuzu fonzu is not to be missed. Salmon Tiradito is not overly seasoned, thus allowing the freshness of the fish and the sourness of yuzu fonzu to stand out. This is one of the famous Nikkei-style sashimi dishes. Moreover, truffle oil and chili oil add an extra satisfying kick to the plate. Toppings such as orange, red onion, chives, and a pinch of salt and pepper not only add vibrant colours to the dishes but they give a wonderful texture.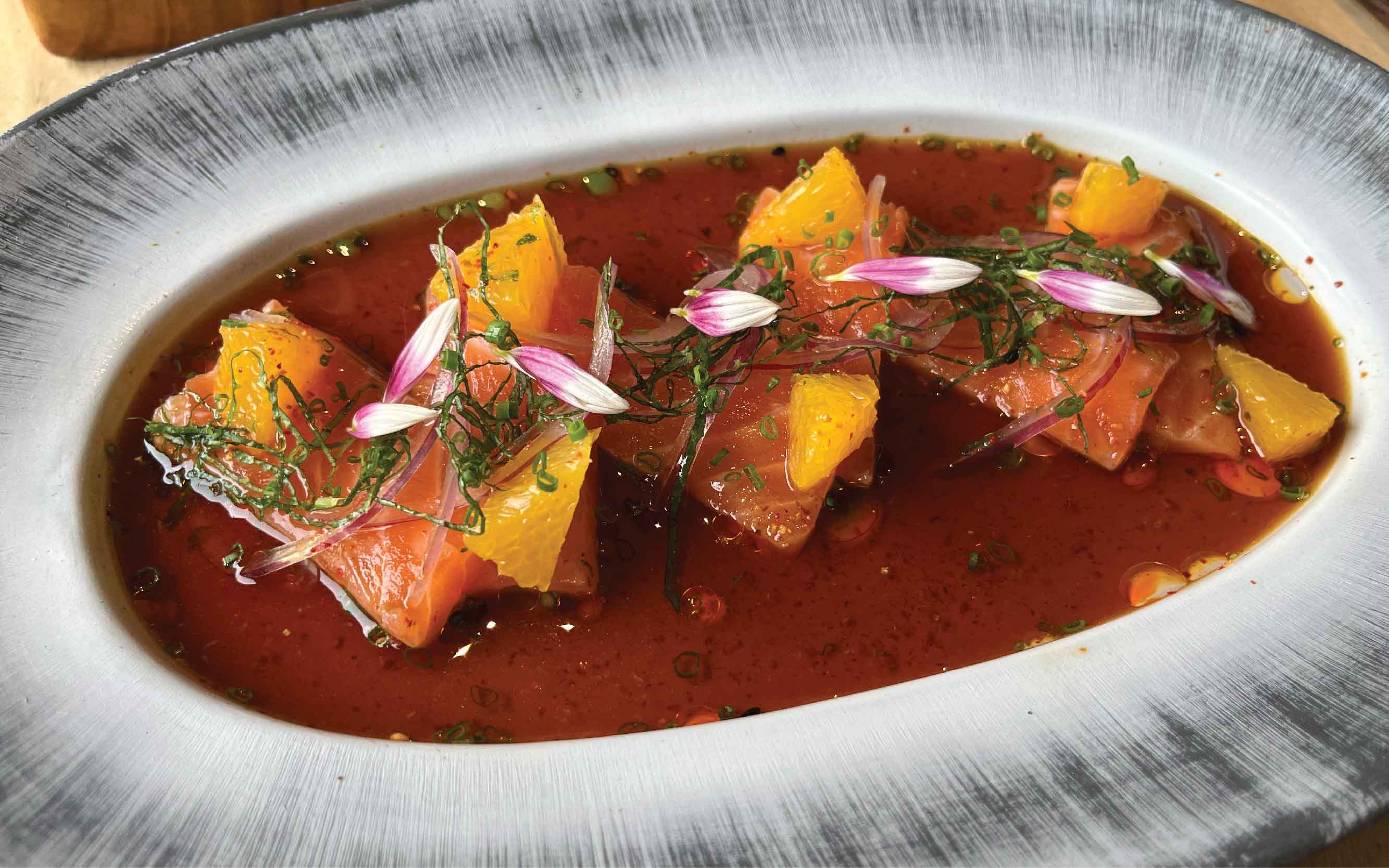 For a safe choice, Agedashi Tofu with konbu stock, sliced shitake mushroom, kimchi daikon, and topped with katsuobushi always gets it right with comparable flavours to whet your appetite before embarking on the mains.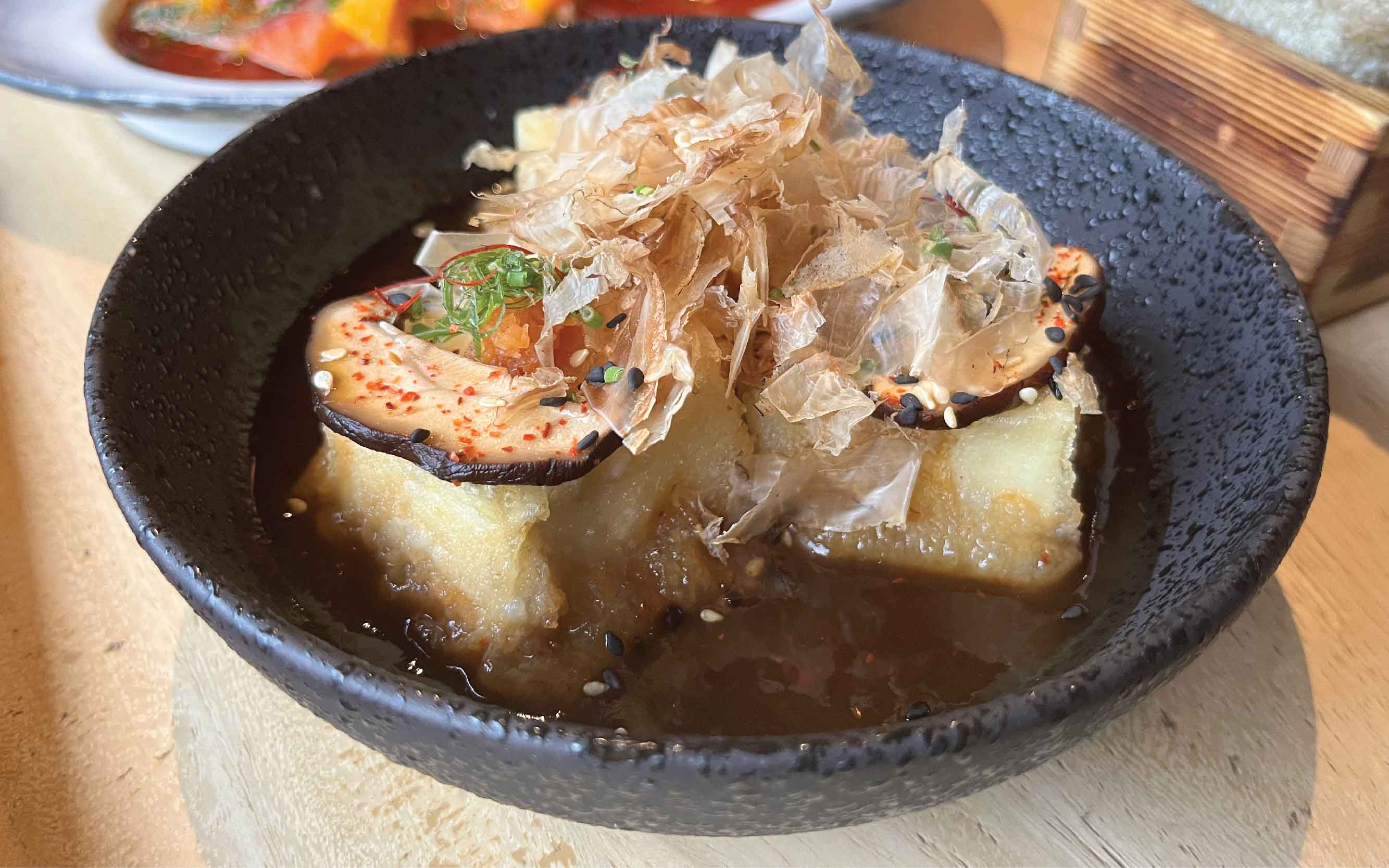 A bite-sized Peruvian Chicken Croquette goes along with any dish. The croquette crafted with chicken and milk cream hits all the right receptors. The Bechamel-based sauce they use is flawless, bursting out creamy and cheesy filling once bitten.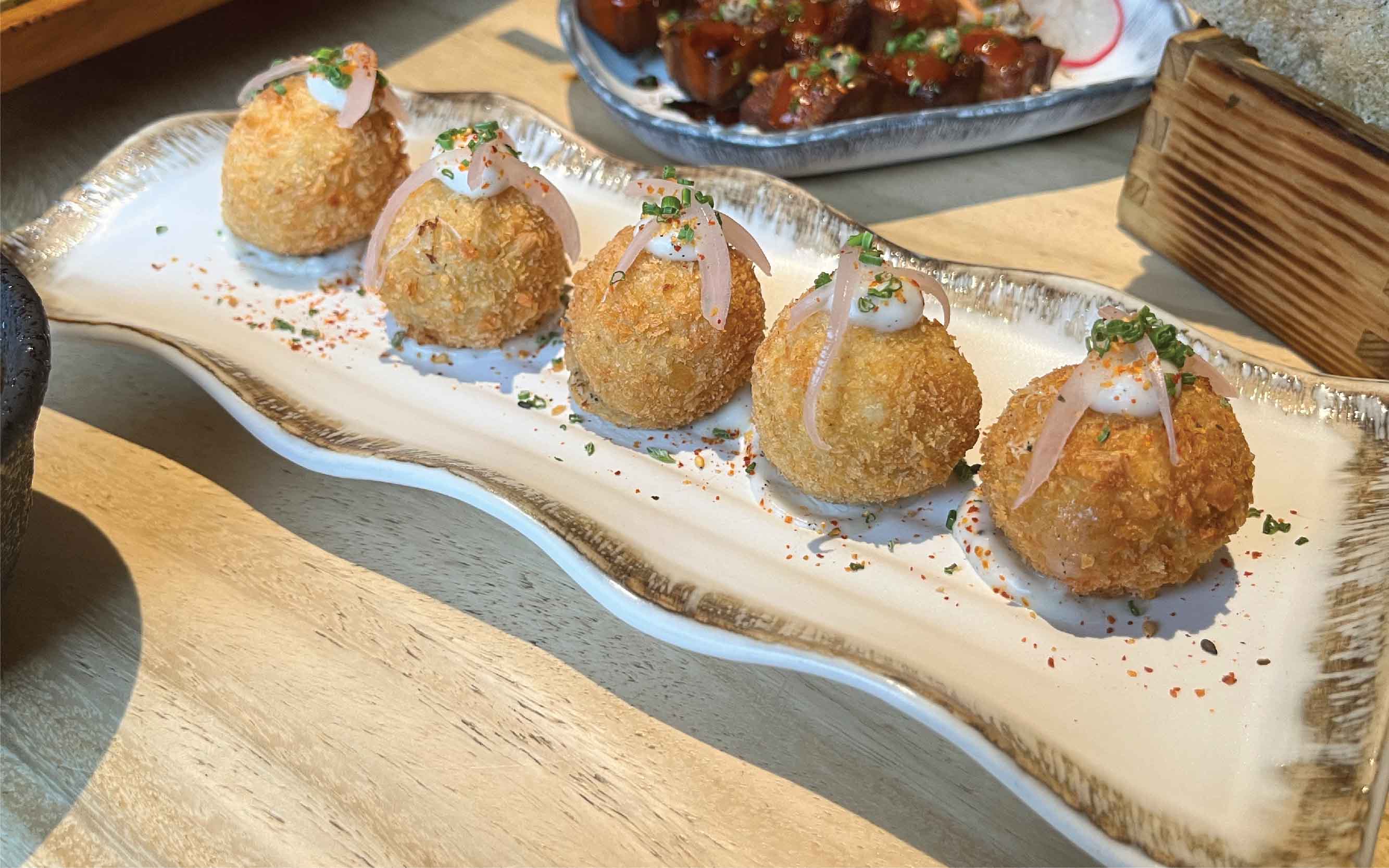 Since the Robata grill is Barra's main focal point, skewers here are impressive. Beef Tongue could become the star of the evening proofing by the slow-cooked process for 72 hours using a sous-vide method to contain the flavours while maintaining the tenderness and texture of the meat. Then, it's grilled to perfection and glazed with tare sauce. In addition, the small tea-spoon dollop of mustard and tomato ketchup is put on the top and you will find a delicate harmony between sweet and savoury. Other must-try Robata dishes are Tsukune, Chicken Skin, Stuffed Chicken Wings, and Intercostal Beef.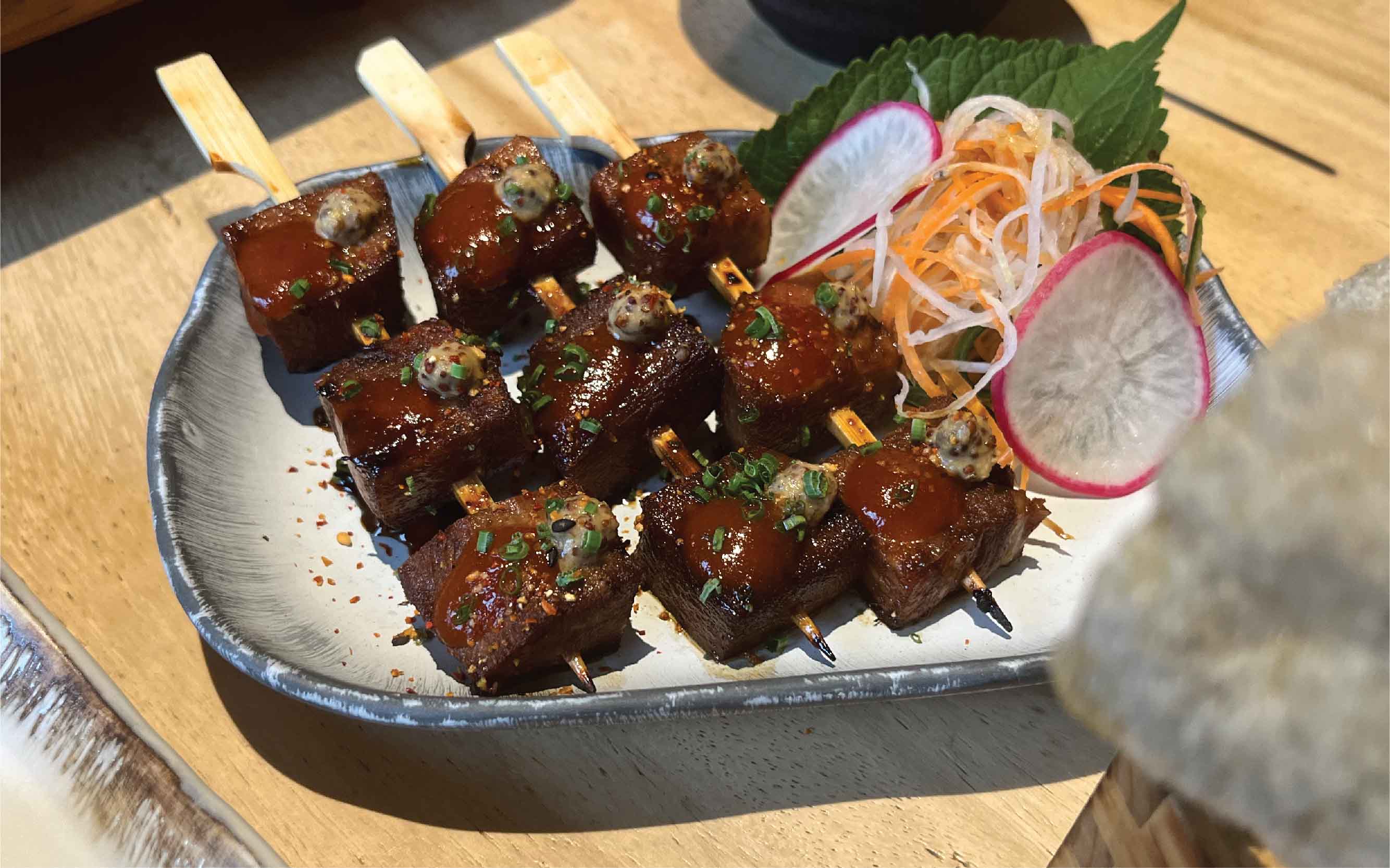 Level up your dining game with real meat, grilled to your liking. We highly recommend Wagyu Ribeye MB7. The Australian stockyard wagyu set on a long platter based on a bamboo mat is excellent. It's dressed up with tare glaze, sesame seeds, and a pinch of salt and pepper making its effortlessly tender meat shine. Plus the four condiments like yakiniku sauce, honey mustard, garlic chips, and rock seasalt on the side set you to venture into different kinds of flavours you prefer.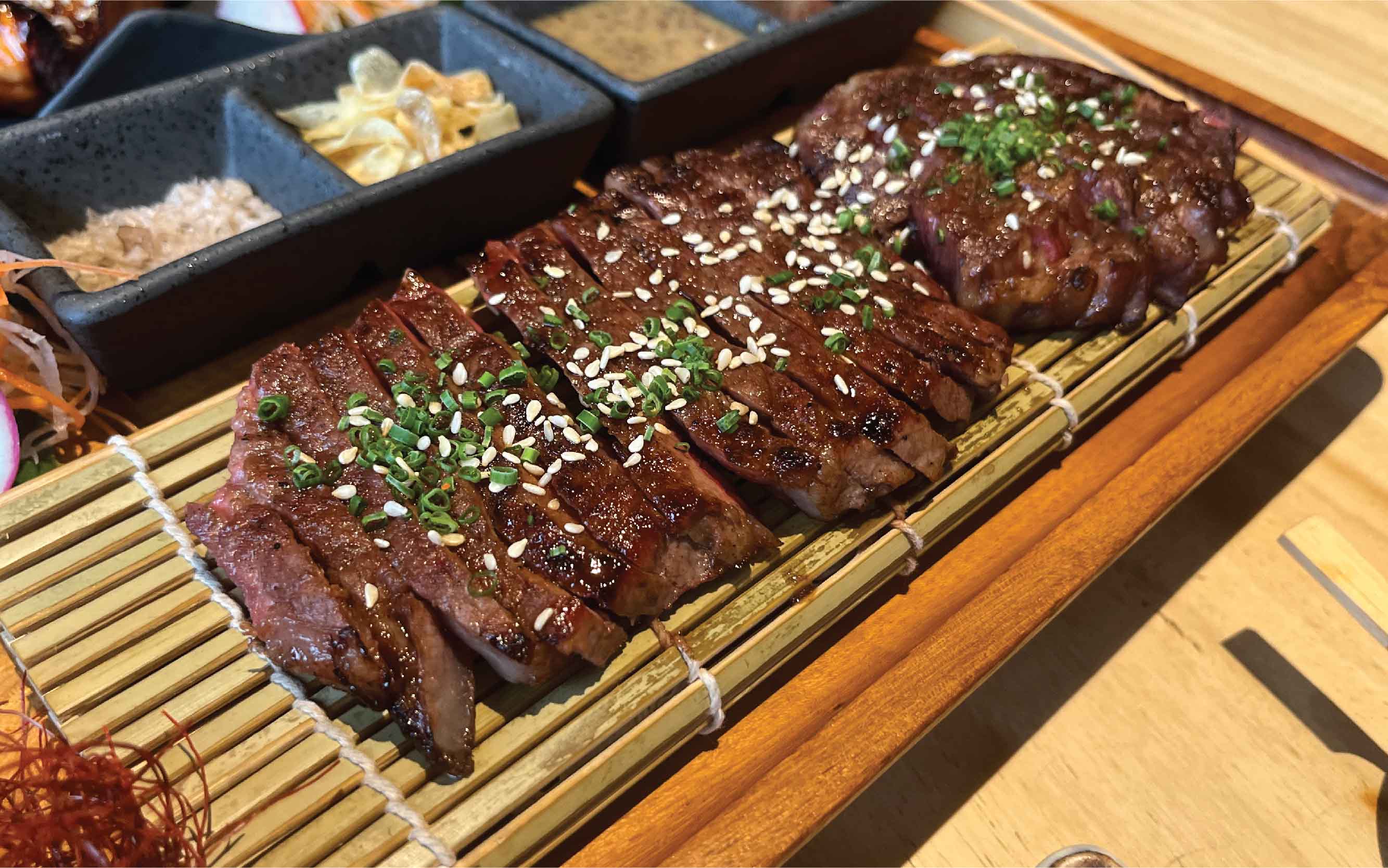 Besides all the red meat on the menu, if your appetite calls for some comfortable grilled seafood, Salmon Steak could be the answer. This simple yet satisfying dish really demonstrates the kitchen's texture expertise. The salmon was marinated overnight first and then grilled with teriyaki glazed and sprinkled with sesame seeds to make each bite memorable. A humble salad and pickled cucumber arrive on the side, perhaps a pinch of lemon wedge can help elevate the zestiness.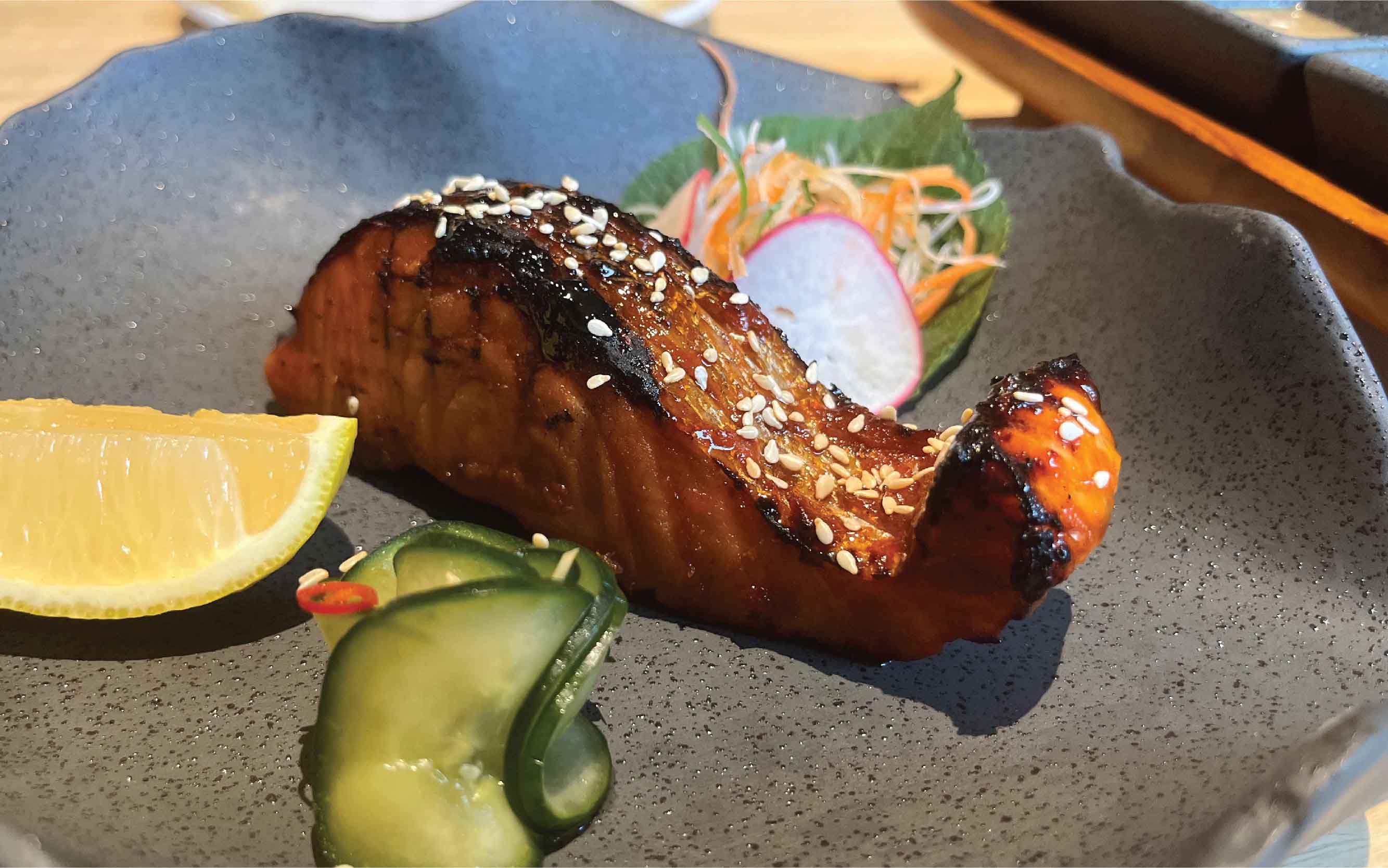 You can tell Barra has refined the menu by adding elevated elements to it, like the kamameshi menu. Kamameshi literally translates to "kettle rice" and is a traditional Japanese rice dish cooked in an iron pot called a kama. Kamameshi originally referred to rice that was eaten communally from the kama so it's really ideal to chow don kamameshi with a small group of yours. The unique Beef Cheek Bone Marrow Kamameshi is truly one of a kind, the bone marrow is immediately steamed briefly and then glazed using tare until it's mixed with rice which is then cooked for 25 minutes until it's finished with the tender sous vide flavourful beef cheek. It is such a pleasant mix of bone marrow, beef cheek, and rice bursting in harmony that goes really well with any other mains.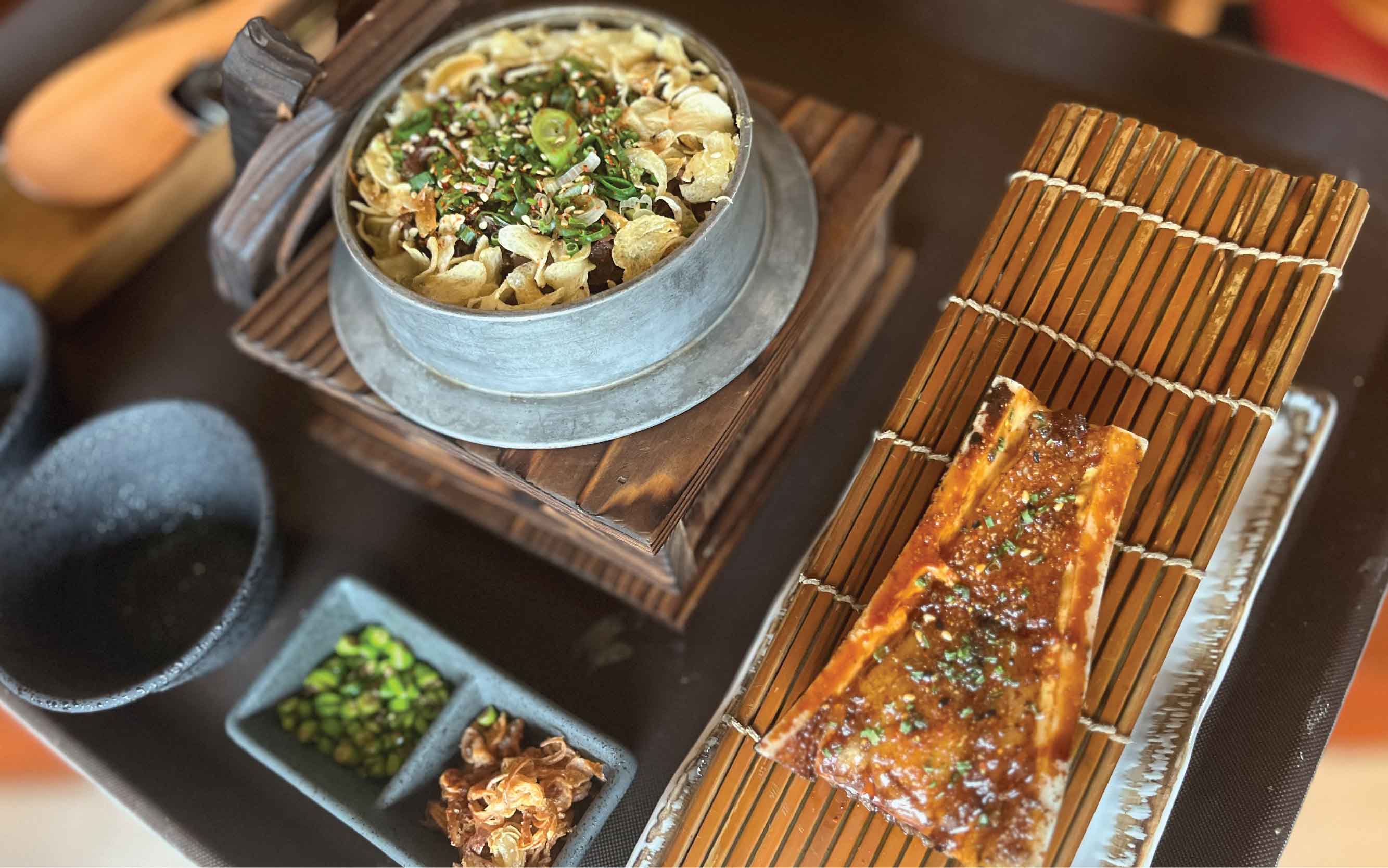 After the fulfilling course, why not let your sweet tooth dance a little bit? The Yogurt Pina Colada is just beyond sublime, especially after a long course of meals. The Italian-based yogurt sofuto has a refreshing mix of flavour from honey pineapple and lime with a little touch of mint leaves that will leave your palate exuberant in joy.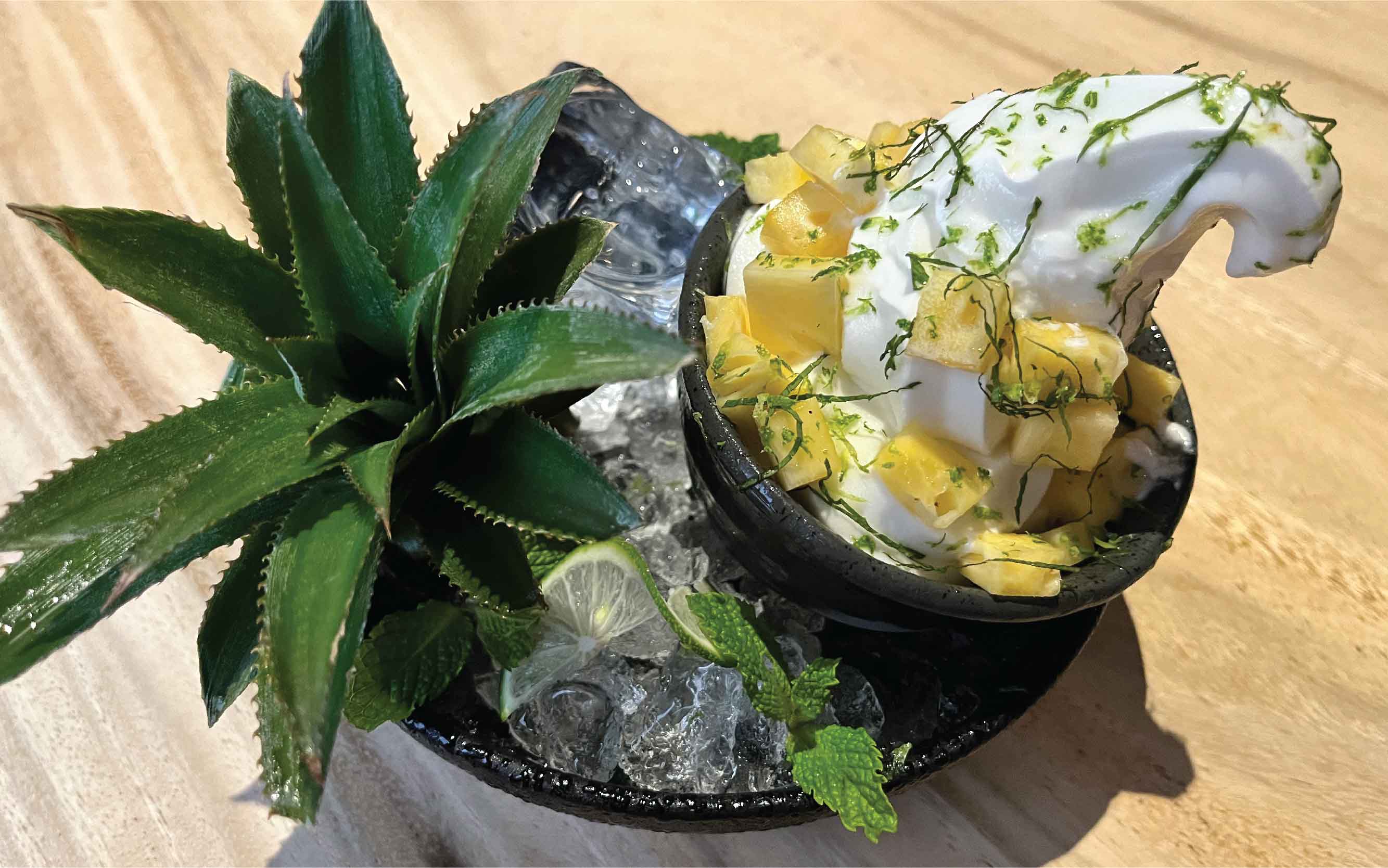 If you think the night is still young and you want to have a little fun, ascend to a sophisticated bar called BAR BARRA. Set with a gleaming golden bar area and a few seat areas adjacent to the mini entertainment stage where bands and DJs play, BAR BARRA is very intimate, both as a euphemism for manageably tight and as a mood to help you pass the night right.
If you want to experience different kinds of cocktails like no other, we dare you to try Shiso-Colada! Ramen, a unique concoction made from light rum, herb citron, coconut, and mini ramen spherification in the form of jelly. This cocktail offers a twist that comes up with jelly ramen as a core to be mixed with the colada-based ingredients. And, believe us, how it is extremely perfect when paired!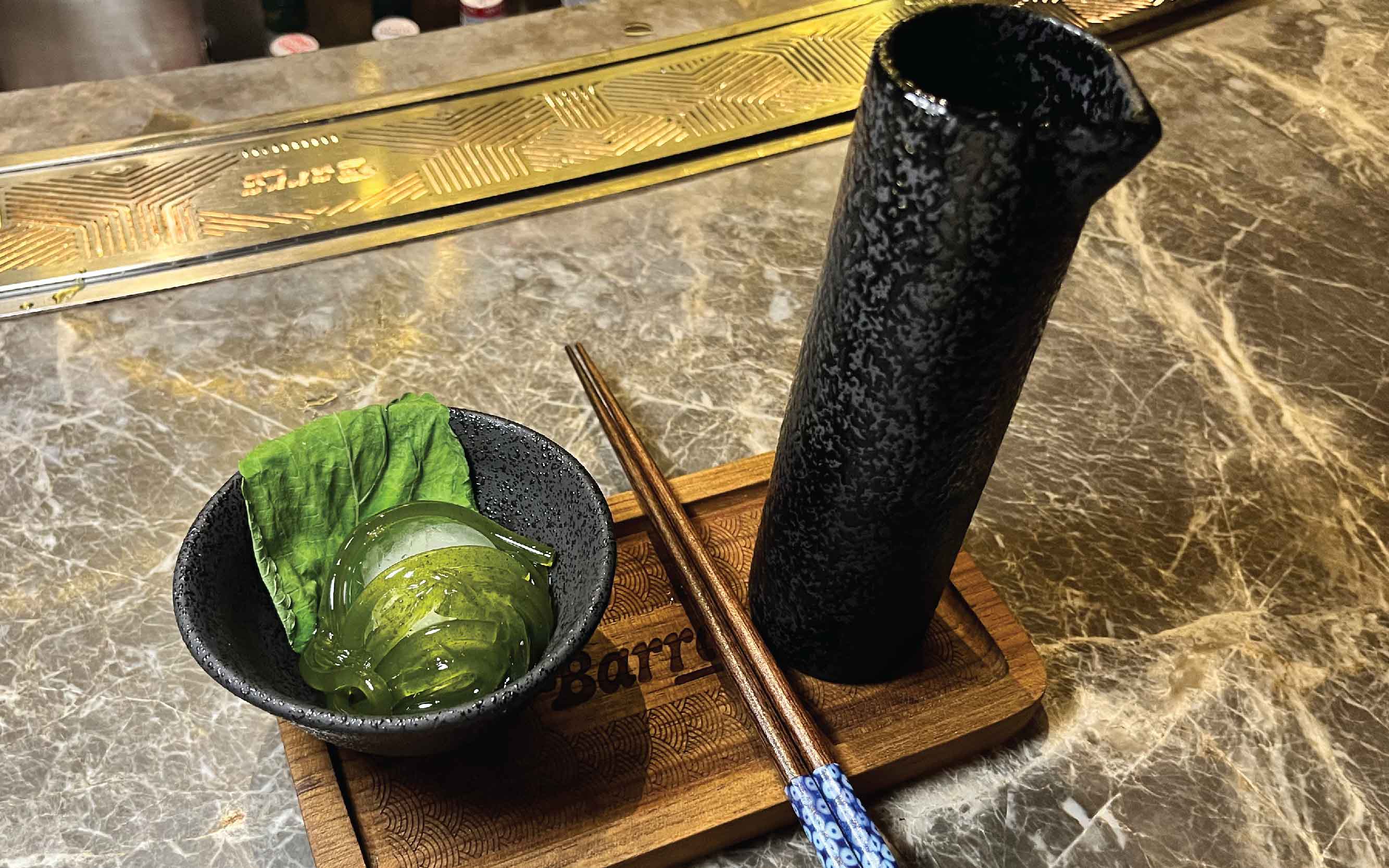 Melon Ball is another signature where they change the vodka with reposado and combine it with agave to make the drink bold and full of complexity. With added salt wasabi rim on the side glasses and melon sorbet on top, this cocktail is nice on its own.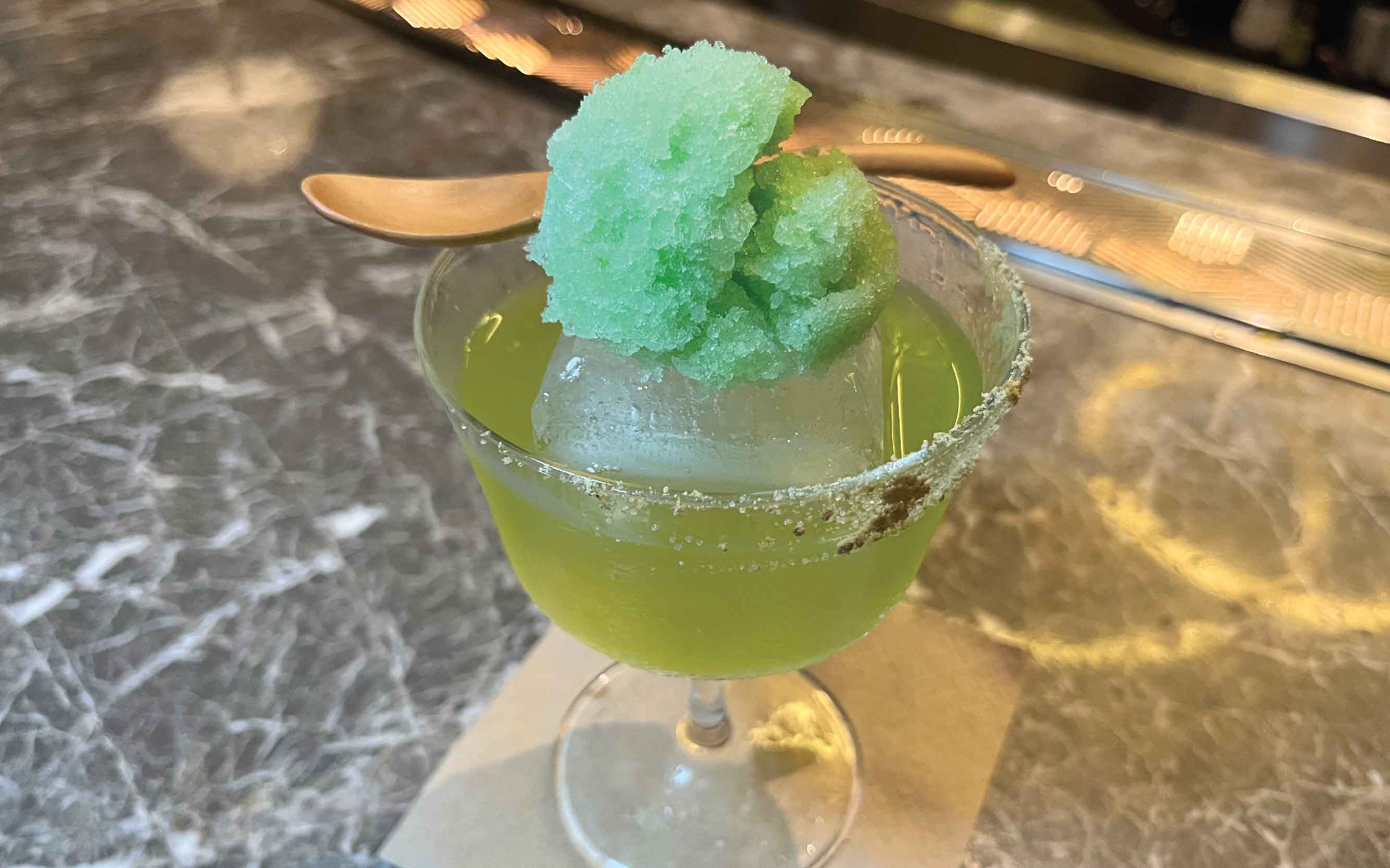 Meanwhile, East & Eternity is BAR BARRA's personal take to celebrate your adventurous and fearless spirit. Concocted from opihr gin sake, kombucha mango, thyme, and goji berry reduction, the exquisite cocktail offers the best combination of mango, sake, fizzy, fermented mushroom tea, and goji berry tonic that will make your night smooth until eternity.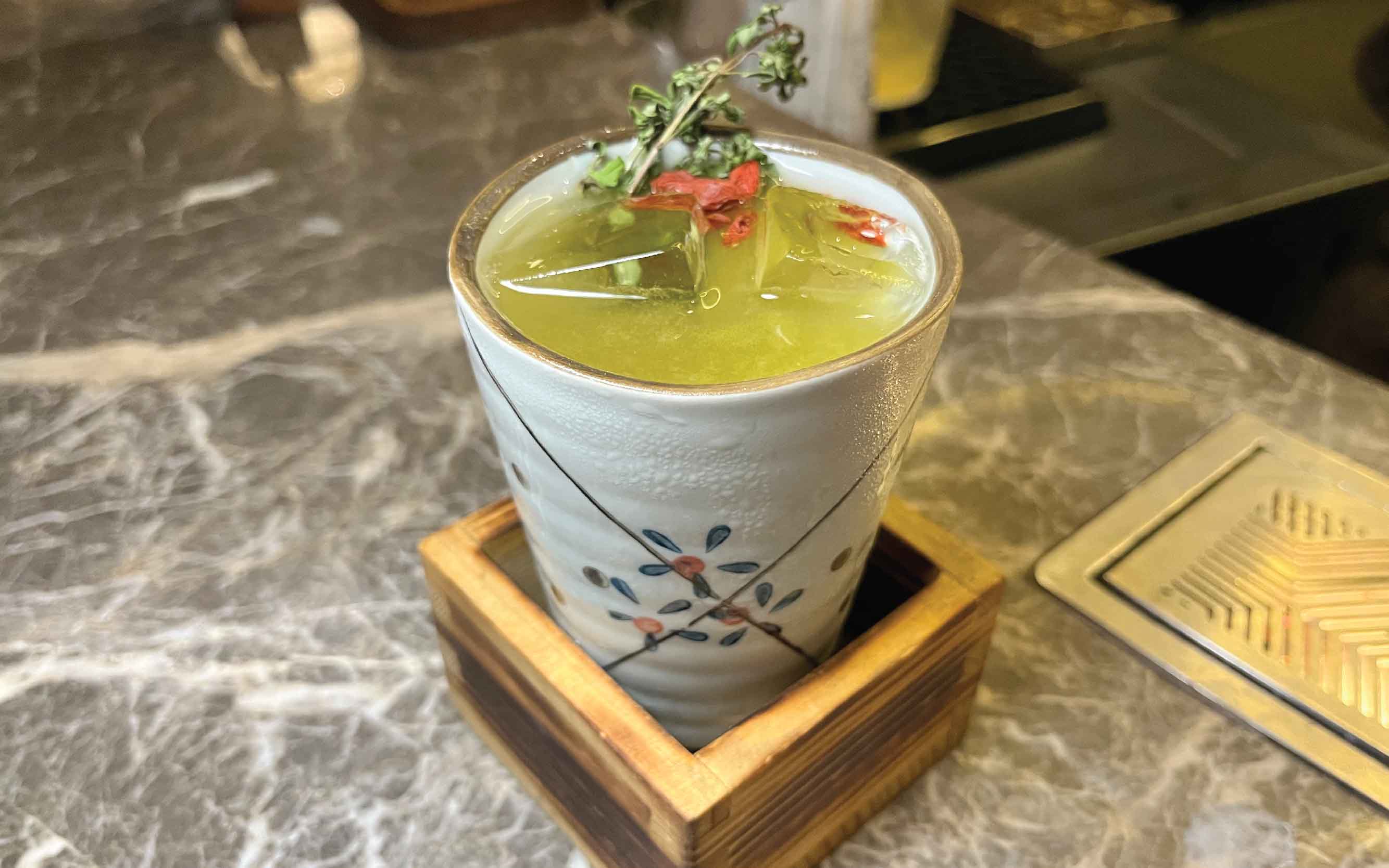 As one of the new establishments in town, Barra comes in handy as your local neighborhood joint, by serving simple yet comforting Japanese-Peruvian dishes which are perfectly created by the combination of robata and fresh quality produce. In warm, hip, sophisticated, relaxing settings, Barra creates an experience you will not find in any other place.
Barra
Jl. KH. Ahmad Dahlan 2, Blok D.I Persil No. 8 - Kebayoran Baru, Jakarta 12130
Phone: +628170520230
Instagram
Website