The Applied Science Academy (ASA) at Sekolah Pelita Harapan (SPH) Lippo Village is celebrating its fifth anniversary, which featured the work of 69 students who have completed 87 research projects since its inception. Students have conducted research in various fields, including developing products, prototypes, and mobile apps, investigating earth sciences, and new materials. Some of these works have been published in international journals and conferences.
Young Scientists Put Their Brilliant Work on Display at Annual Science Exhibition
This year, 28 science academy students at SPH have carried out 28 year-long research topics where Invited guests and visitors have the opportunity to interact with the students, who will be showcasing their projects. Some top highlights include the AI-vision-enabled Tetris game, a seawave energy generator, an Energy Tile that harvests energy from footsteps, a demonstration of the Spikoo vermicomposting bin, SortBotz trash bin machine, and Soap-prise soap refill station, and plenty more.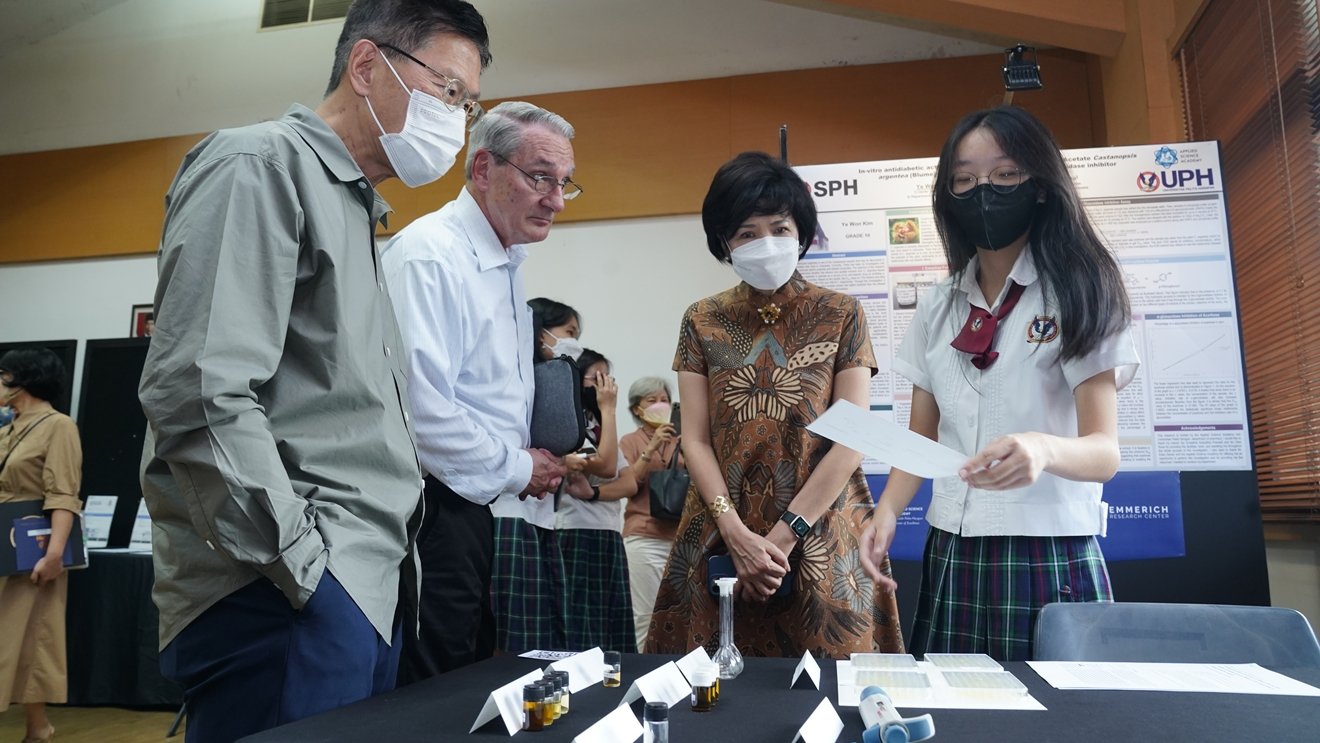 "For this year's exhibition, we will include a new experience through interactive zones. We will showcase TennBot, a robot that tracks and tosses a tennis ball to the player. Visitors can test AutoMate, an object detection camera system for cars that helps alert non-attentive drivers to stop when an object is in front of a car," Dr. Eden added. The exhibition will also feature students investigating various local plant extracts and ingredients for potential use in antidiabetic, antioxidant, and antimicrobial applications, as well as students who conducted research in the fields of food science, technology, and engineering.
ASA aims to empower future generations of problem solvers early in their careers. To do this, ASA provides the right set of tools for these young learners equipping them with advanced scientific and technological literacy that enhances every student's critical thinking, communication skills, openmindedness, collaborative spirit, and quick thinking. Adopting these sets of skills ensures students are ready to face challenges at the university level. Dr. Eden Steven, ASA's Program Director mentioned, "The ASA program strengthens and contextualizes class coursework through an afterschool research-based learning model, where students are allowed to explore and research their topics with their mentors. ASA is where students get to apply their fundamental coursework in class to real-world problems, tying them together into multidisciplinary concepts and coming up with novel and potentially effective solutions."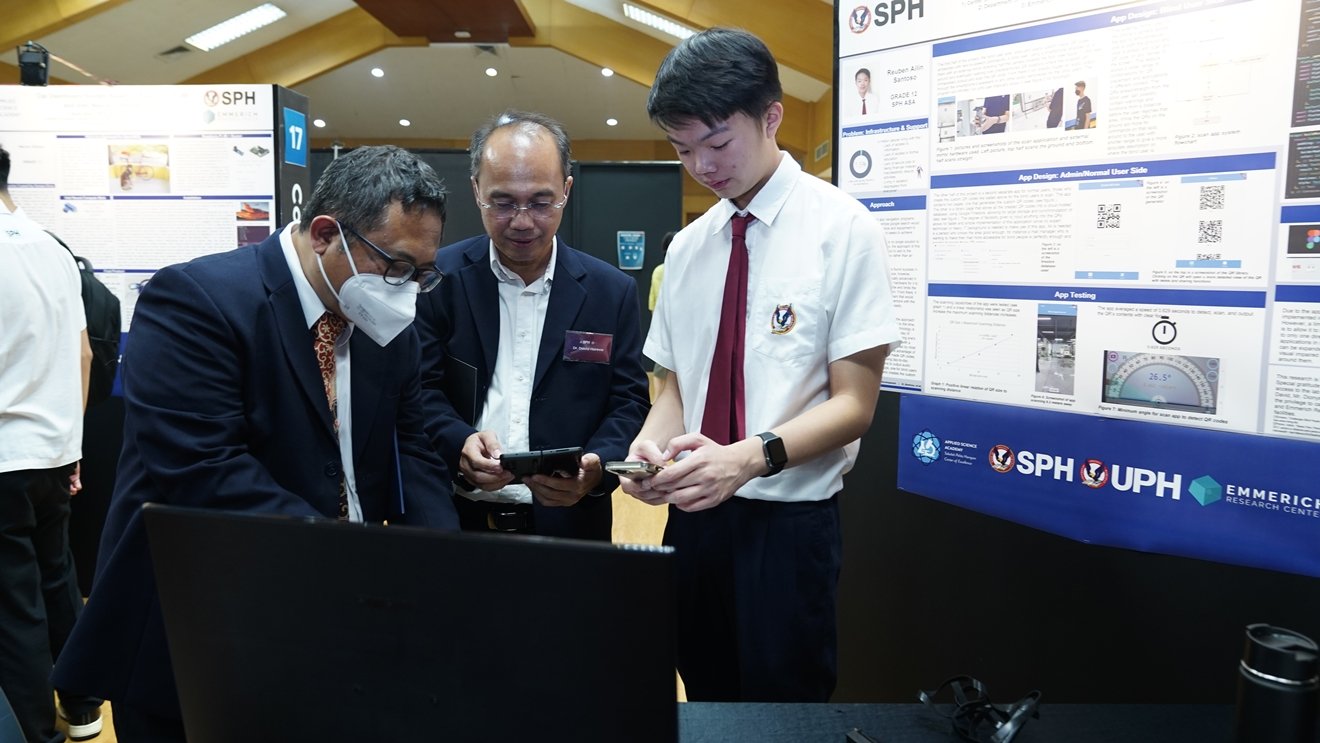 Heesun Yoon, ASA's alumni, also shared her lifechanging experience with the academy. "Being a part of ASA was an invaluable experience for me. It allowed me to develop knowledge and experience that many high school students would not be able to obtain easily, and it is still helping me in my college education. It's also thanks to meeting good mentors who were very supportive of my work through and through," Yoon stated.
The Applied Science Academy (ASA) is a learning program designed for students in grades 10-12 at Sekolah Pelita Harapan Lippo Village. Thisresearch-based learning program offers mentorship from professionals in the fields of renewable energy, biotechnology, computer science, food science, and more. ASA is led and mentored by Dr. Eden Steven, an Indonesian physicist who earned his Ph.D. degree in Physics from Florida State University in 2012. He has published over 20 international scientific articles. His passion extends to the younger generations of students. Dr. Eden developed and taught over 100 scientific experimental modules for children to learn science in a fun and engaging way.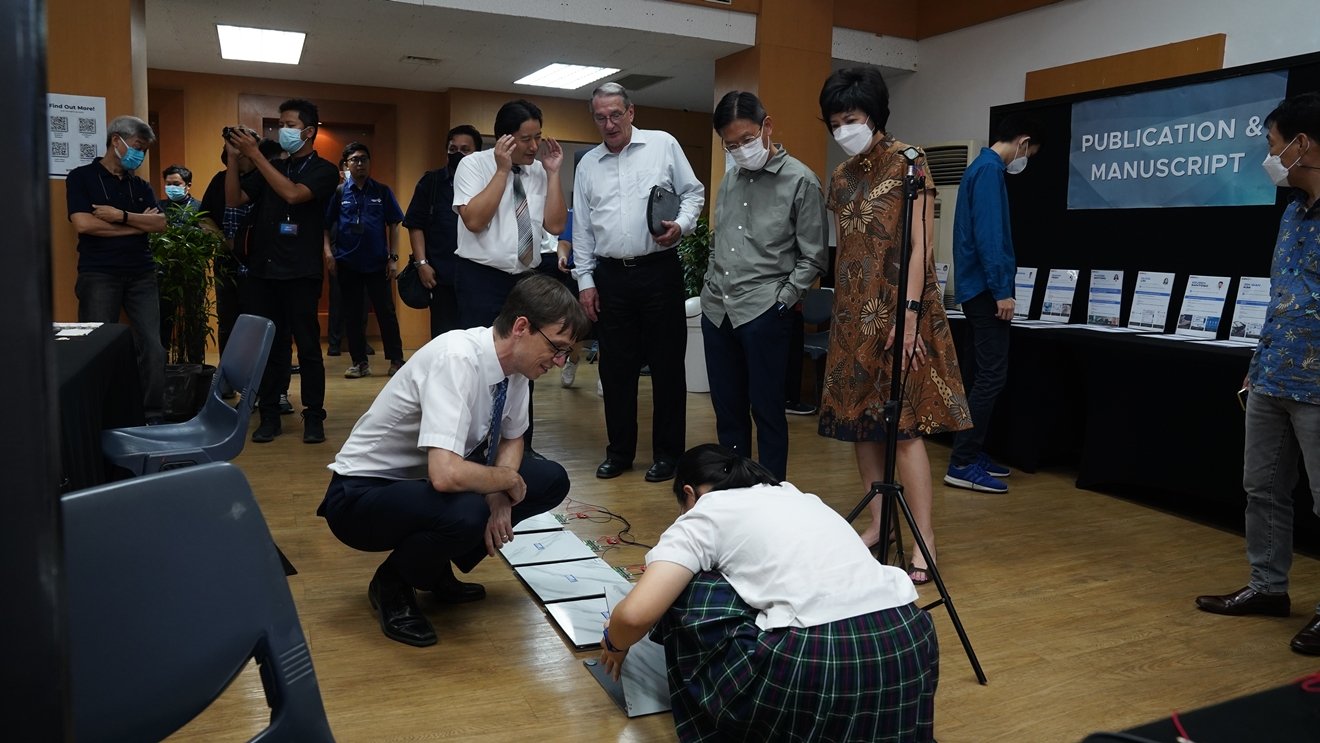 In this exhibition, all visitors are welcome to meet and interact with the future young scientists from SPH. I. Families are also welcome to visit this exhibition since it will be an excellent opportunity to learn more about pursuing further studies and a career in science. Discover a world of endless possibilities by exploring your child's passions and interests. Connect with us today at sph.edu/contact and let our dedicated team guide you toward an extraordinary learning experience for your child's bright future!