Another addition to Jakarta's lavish Japanese dining boom has become the talk of the town. Occupying the entire top level of Park Hyatt Jakarta in the city's tranquil Menteng area, KITA 喜多 Restaurant exudes an elevated modern Japanese dining experience amid spectacular views of the Jakarta skyline from the hotel's 37th floor.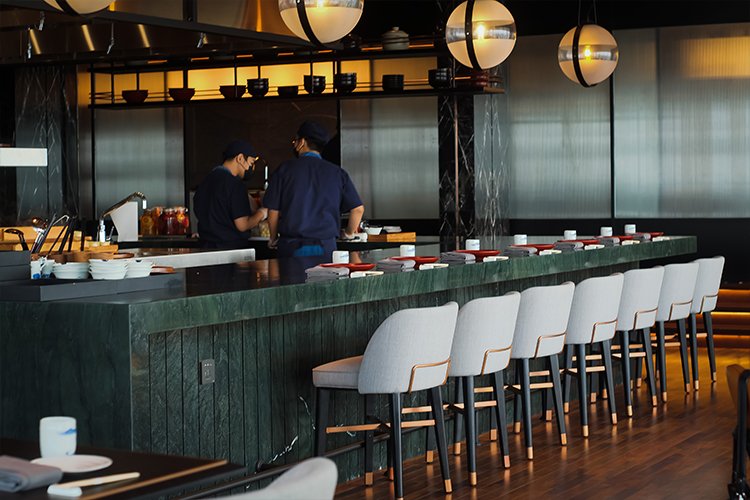 It's darling, it's charming and it sets the tone for a warm welcome, the moment that is fully felt when you're heading out the elevator. To feel all the senses tickling, the extensive thought behind every inch of KITA 喜多 Restaurant brings joy and happiness. That invisible touch is just a droplet in a sea of detail that makes KITA 喜多 Restaurant so special, unlike anything Jakarta has seen before.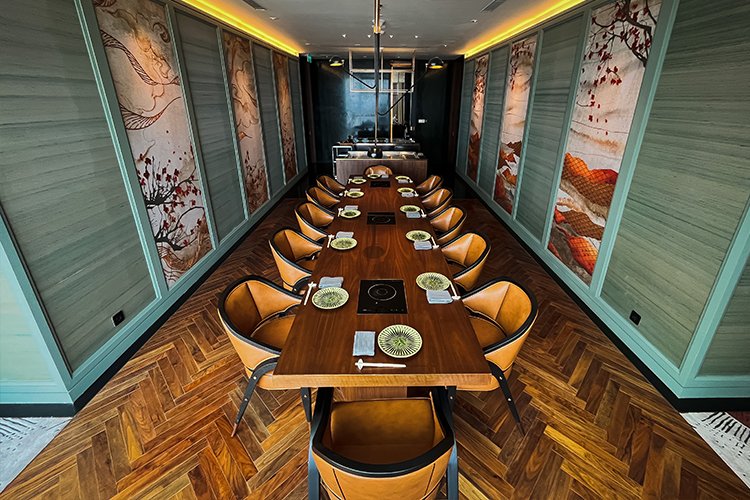 Stroll straight through its immaculate, state-of-art main dining room in a lively open kitchen. The authentic Japanese concept includes a series of nine private rooms, comprising tatami rooms and a large VIP room with a private kitchen. Each dining area has breathtaking city vistas while taking in magnificent views of the National Monument or Tugu Tani statue. Exquisite Japanese motifs, textures, and artworks are beautifully placed enhancing the culinary experience. All the spaces are appointed with natural black and wooden colors like a classic fine dining setting. A touch of vibrant colors from the Japanese motifs and artworks brings an eye-pleasing enamored scene. The whole space features its own specialty rooms like sushi and sashimi room, teppanyaki room, and the sake bar in between the rooms.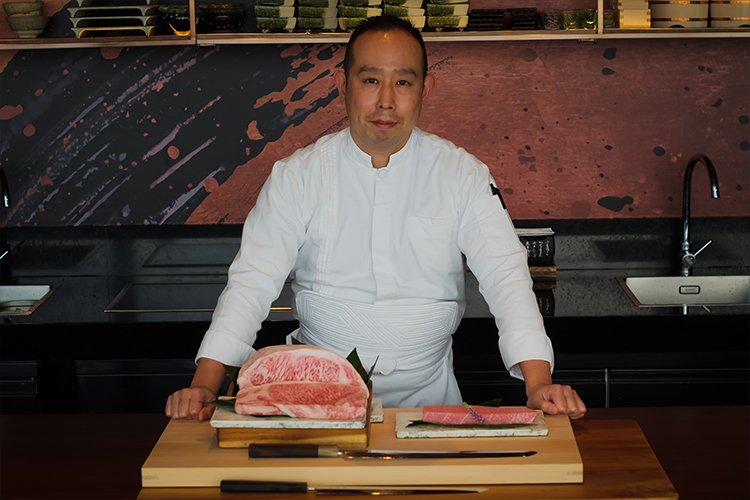 Many Japanese restaurants specialize in one thing, whether it's sushi, teppanyaki, shabu-shabu, or tempura. Whatever your preference, you'll find what you're looking for here. Led by Japanese Executive Sous Chef Takeumi Hiraoka, KITA 喜多 Restaurant offers the authentic flavors of modern Japanese cuisine ranging from Teppanyaki and Shabu-Shabu to Tempura, Robatayaki, Sushi and Sashimi. All the dishes are the result of his mastercraft that showcases and emphasizes balance and harmony.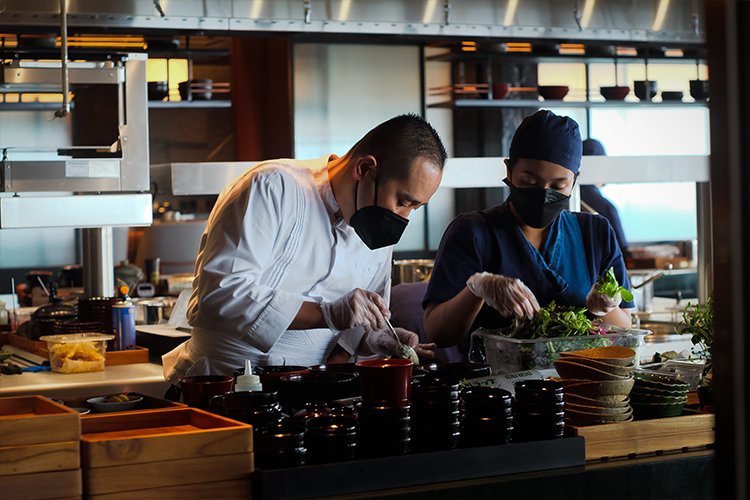 The food is unfussy but intentionally stunning, evidenced most obviously by the well-presented dishes on the table. To start with something healthy and fresh, Chef's Salad with ponzu and sesame dressing is presented in a big mound of happiness. The abundance of veggies with cubed tuna and an inordinate amount of sesame make the most devoted typical Japanese salad lovers raise an eyebrow.
The Tuna Tataki gives more than ties the whole decadent plate together, but the generous chopped marinated tomatoes and pickled onion on top are a fresh win that cuts through the richness.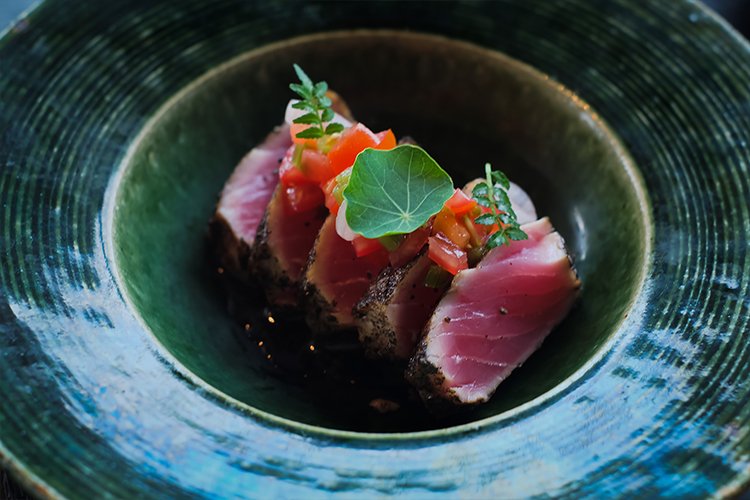 Noodle is the thing to beat here, their already favorite Sauteed Beef Soba is a must-try. A rightfully permanent curly soba with onion, carrot, and sweet soy sauce gives the impressive new tasty flavor you can't get elsewhere. Savory soba, a sweet note from the sauce, crunchy fresh carrot, tender beef, and a drench of white sauce are the bright combination. Really satisfying with a slight chew that you can't really stop.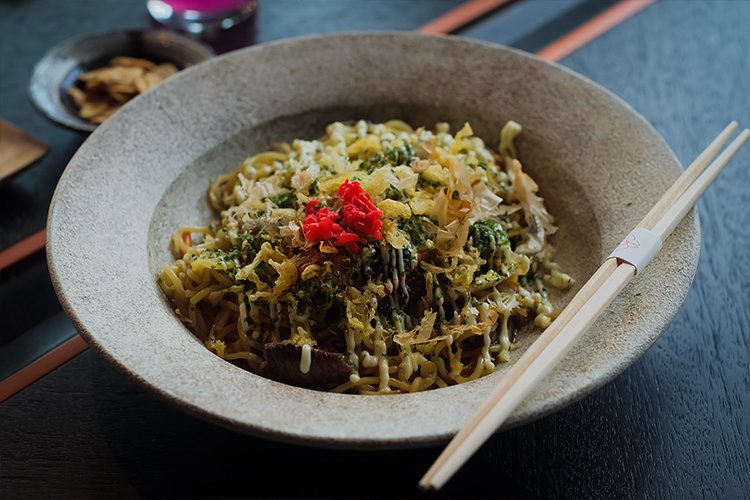 The champion is undoubtedly the Signature Cod Fish. A huge buttery claypot rice steamed to perfection and topped with beautifully styled cod fish, black truffle, and a generous amount of scallops. Although the dish takes around 25 minutes to prepare, it practically fits for sharing (available in 2, 4, and 6 portions), it's a runaway hit for everyone. At the end, it is simply pleasing as digging in until the bottom of the claypot. When it's easier to compete to finish the dish until the last bite, this is the one you'll come back to.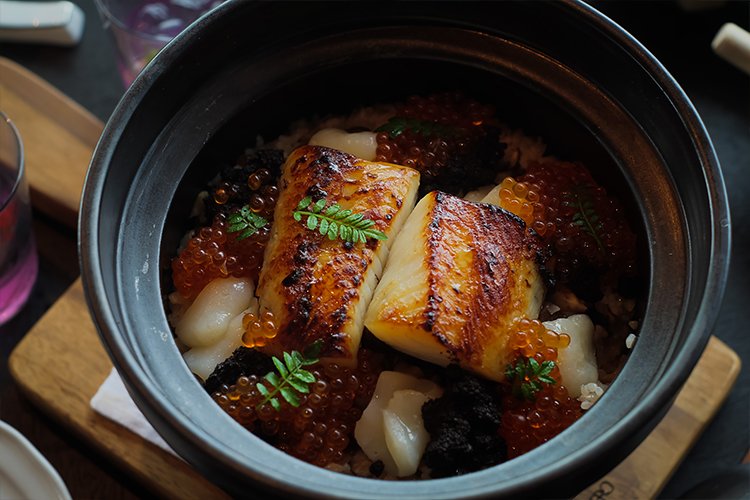 Lauded for its pristine fish, KITA 喜多 Restaurant's sushi menu has earned a devout following for its top-quality sushi. This includes sashimi. Five kinds of chef's selected sashimi served like beautifully plated colorful gems. Its signature set includes sake salmon sushi, toro tuna belly, maguro tuna, ebisu, and hamachi.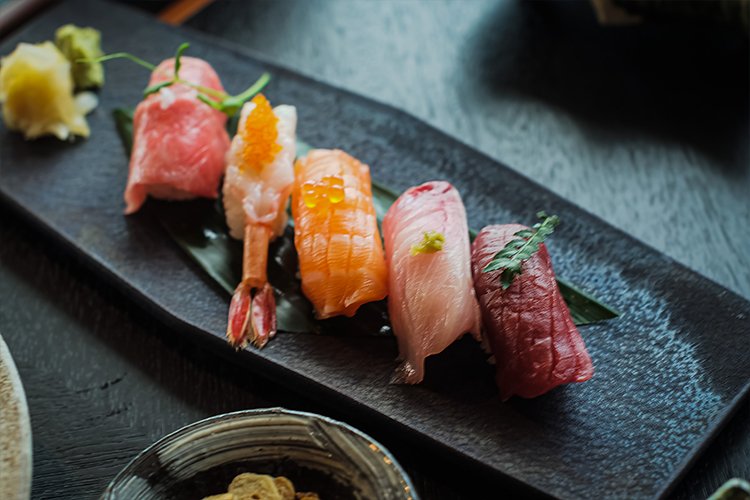 For sushi rolls, KITA Roll which serves the goodness of eel, crab meat, salmon roe, tamago, and yamagobo is exceptional. They excellently marry the crispy, lightly smooth texture inside, with a heavenly full-bodied salmon that could, to be fair, elevate almost anything.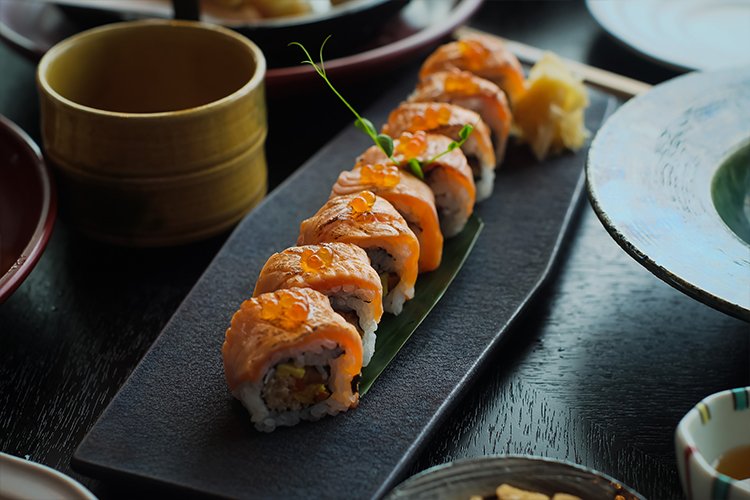 After unwinding for a little moment, make your sweet guilty trip by ordering the captivating desserts. Yuzu Cream Choux will be craved by those who seek a more light, subtle, sour, and refreshing dessert. With the ideal puffy choux to soak up yuzu cream, the mocha and meringue turn the plate into an enticing decadent dessert.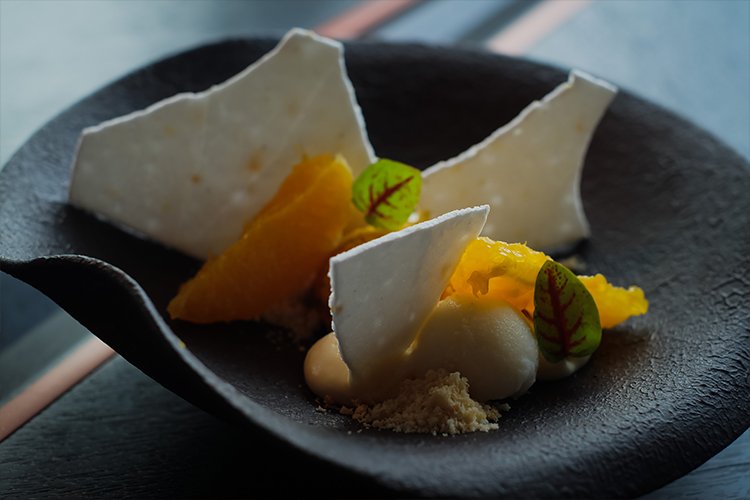 Chocolate lovers just can't miss Bitter Warm Chocolate Cake filled with fudgy chocolate and served with the goodness of sake marinated berries. Matcha is a mandatory dessert when it comes to a Japanese restaurant. Why not try the incredible Matcha Pudding? The silky textured pudding enriched with the incredible sweet kuromitsu caramel sauce given its ability to indulge both flavors through its brilliant composition
KITA 喜多 Restaurant's drink menu is wide, it is apparent in the long wine and cocktail list they have. The sake bar and the neat wine racks are proven to be the best options you can get here. From wine, sake, cocktails, to highballs can be enjoyed here. The amplified mocktails selections can be considered too. For instance, The Garden Bridge emphasizes the exotic mango, dragon fruit, lychee, calamansi, and lemonade for a vibrant flavor. Meanwhile, Mango Mule with mango, kyuri, lime, honey, and ginger tastes sweet, beachy libation that looks ahead to summer paradise.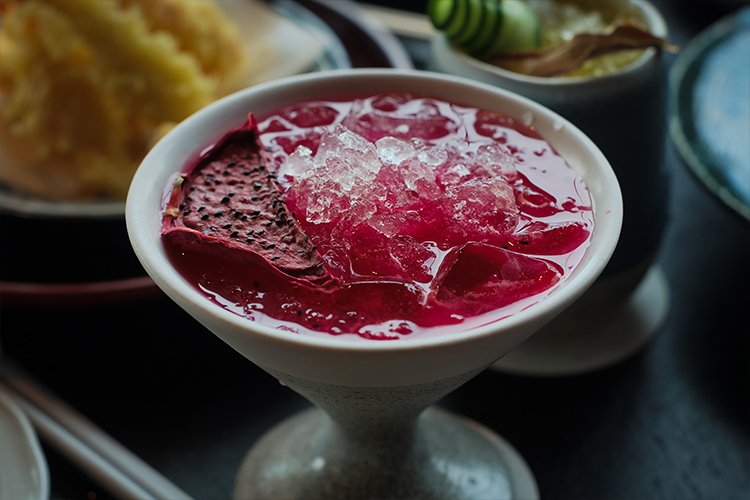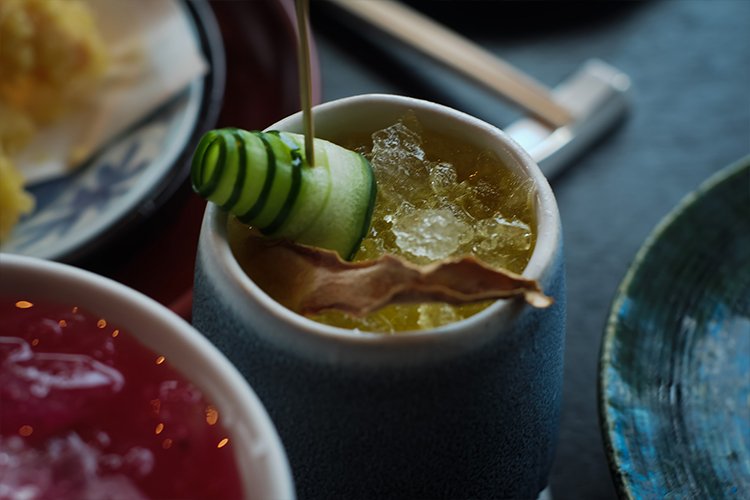 If you're on the hunt for upscale new Japanese restaurants in Jakarta with magnificent historical views, then you'll want to get yourself down to KITA 喜多 Restaurant.
Park Hyatt Jakarta
Jl. Kebon Sirih 17-19, Jakarta 10340, INDONESIA
Phone: + 62 21 3111 1234, +62 858 2468 6263
Email: [email protected]
www.parkhyattjakarta.com