Located in a strategic area at the Sari Pacific Jakarta, Autograph Collection, May Star Signature is present in Indonesia for the first time and has started operating on Monday, 20 November 2023. May Star Signature is committed to creating unforgettable experiences with a concept that reflects modern identity, luxurious, and friendly by combining Chinese elements. From the warm lighting to the mix of blues, greens and golds, every detail creates a unique atmosphere.
May Star Signature Officially Opens, Presents Chinese Luxury Dining Concept
The May Star Signature soft opening ceremony began with a blessing Mass led by Father Jakobus Tarigan and Father Thomas Ola. Meanwhile, the ribbon cutting was carried out directly by the Founder of PT. Parna Raya, Mr. Marihad Simbolon, CEO Parna Raya, Mr. Charles Simbolon, President Director of PT. Surya Parna Niaga, Mr. Nahot Parsadaan Napitupulu, and the Main Director of May Star, Mr. Jason Chin. Apart from that, this event was also enlivened by a lion dance performance.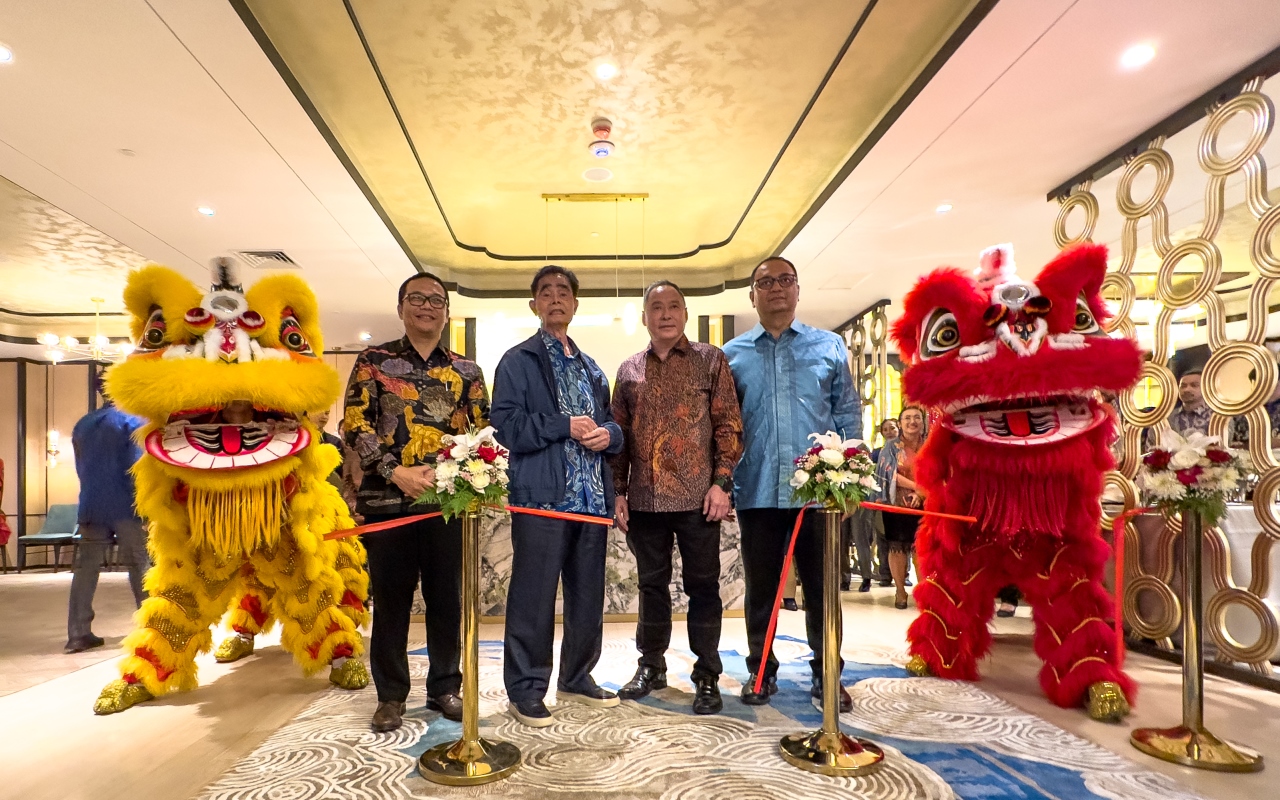 With a Chinese Luxury Dining concept and a unique interior dominated by luxurious ornaments, May Star Signature is a place for everyone to enjoy their favorite dishes, each dish is an attractive combination of taste, texture and presentation. In accordance with its tagline "Authentic Luxury Chinese Dining", May Star Signature serves luxury and delicious Chinese dining.
Jia Li, Operational Manager of May Star Signature said "We are delighted to welcome guests to May Star Signature, a place where we combine Chinese culinary flavors with a luxurious atmosphere to create an unforgettable dining experience. Our Chinese luxury dining concept is designed to showcase the richness of Chinese culinary heritage in a modern and elegant atmosphere. With this overall concept and the advantages of May Star Signature, we are confident that in the future May Star Signature will become a leading Chinese Luxury Dining destination in the Jakarta area by prioritizing food quality, special taste and the best service."
May Star Signature is a collaboration with May Star Group and Marclan International, offering a variety of special dishes and drinks, including Grilled Peking Duck, Sifu Seng Style Grilled Beef Steak, Fried Chicken with Lemon and Sesame Sauce, Special Pumpkin Soup with Seafood, Chicken Feet in Black Pepper Sauce, Siu Mai, Seafood Tofu Skin Spring Rolls with Oyster Sauce, Mayonnaise Fried Shrimp Dumplings, Coconut Pudding, Durian Pancakes, and Superior Fruit Platter.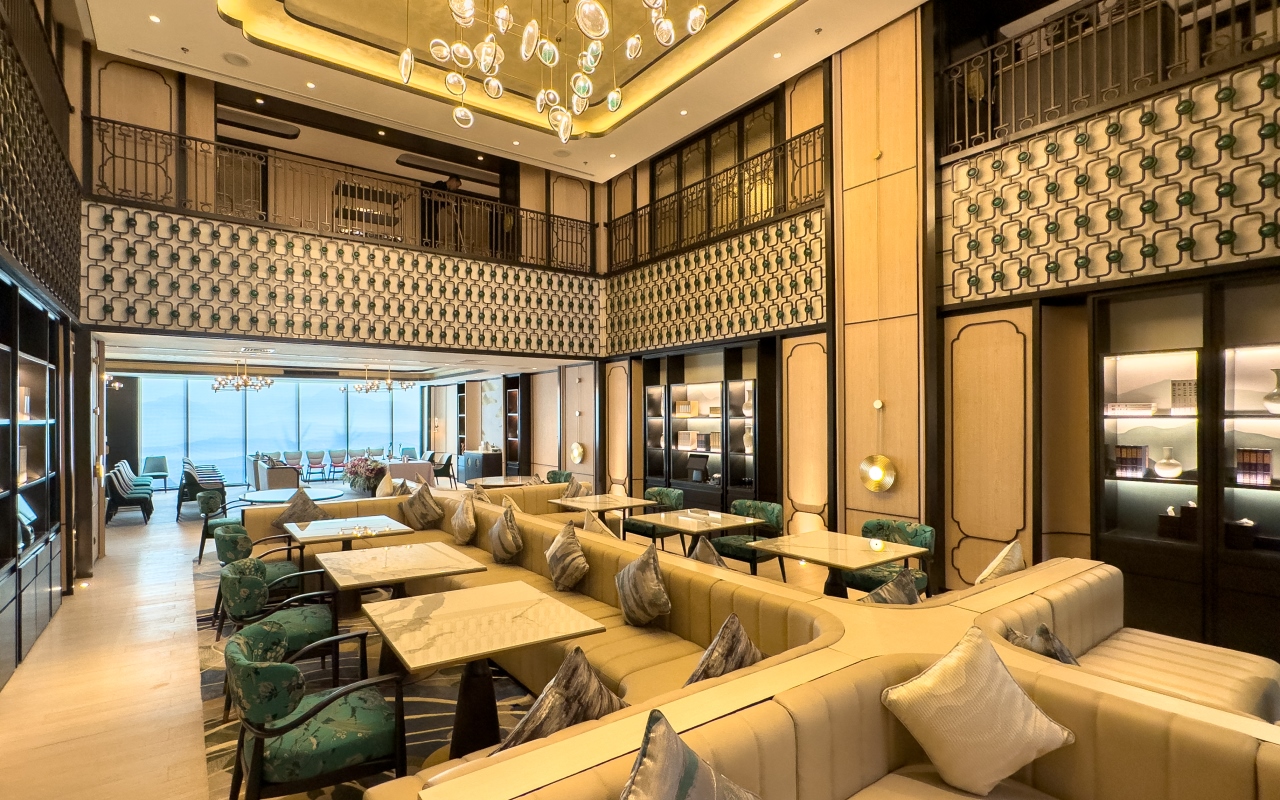 Abhi Gurung, Executive Director of Marclan International said "It is an honor for us to combine the culinary richness of May Star Signature which is known to various circles, together with the typical hospitality of Marclan International which is dedicated to providing the best Indonesian hospitality. We invite culinary connoisseurs to experience the pinnacle of luxury Chinese-style cuisine."
With a capacity of more than 200 people for lunch and dinner, May Star Signature not only offers a luxurious and classy dining area, but also provides 7 VIP rooms and 2 VVIP rooms which are suitable for family dinners, lunch with colleagues, and other special events. The following is the May Star Signature operational schedule:
Monday, Thursday:
-Lunch: 11:00 - 14:30
-Dinner: 17:30 - 23:00
Friday:
-Lunch: 11:00 - 14:30
-Dinner: 17:30 - 20:00
Saturday:
-Yum Cha/lunch: 08:00 - 14:30
-Dinner: 17:30 - 02:00
Sunday:
-Yum Cha/lunch: 08:00 - 14:30
-Dinner: 17:30 - 11:00
For the May Star Signature menu choices, there are more than 180 menu choices with prices starting from IDR 40,000. May Star Signature is providing an Opening Special Offers promo with a 20% discount valid for 1 month from November 20 to December 20, 2023, for dine-in. The 20% discount promo only applies to the A La Carte menu, does not apply to Dimsum, drinks and desserts.
Sari Pacific Jakarta, Autograph Collection
Jl. M.H. Thamrin No.6, Jakarta 10340
Phone: +628119186888