Glenfiddich has revealed its newest addition to the esteemed Grand Series: a unique Single Malt Scotch Whisky that is the first to be finished in rare casks previously used for Awamori, Japan's oldest distilled spirit. This limited-edition offering, named Grand Yozakura, celebrates a harmonious blend of Scottish and Japanese traditions.

Aged for 29 years at Glenfiddich's Dufftown distillery, Grand Yozakura gains its distinct finish from oak barrels that once held Awamori, resulting in a unique flavor profile. The Grand Series itself is a collection of exceptional single malt whiskies, each distinguished by their avant-garde and experimental approach to cask finishing.

Brian Kinsman, Glenfiddich Malt Master, Brian Kinsman mentioned "We are always looking to experiment with new finishes so when the chance arose to acquire rare ex-Awamori casks we saw an opportunity to push the boundaries and experiment with this highly unusual spirit. This is the first time that Single Malt Scotch Whisky has been aged in these rare casks. We always learn something new when we lead with innovation so taking a risk is worth it, and in the case of Awamori we trialled a very small number of casks at a younger age first."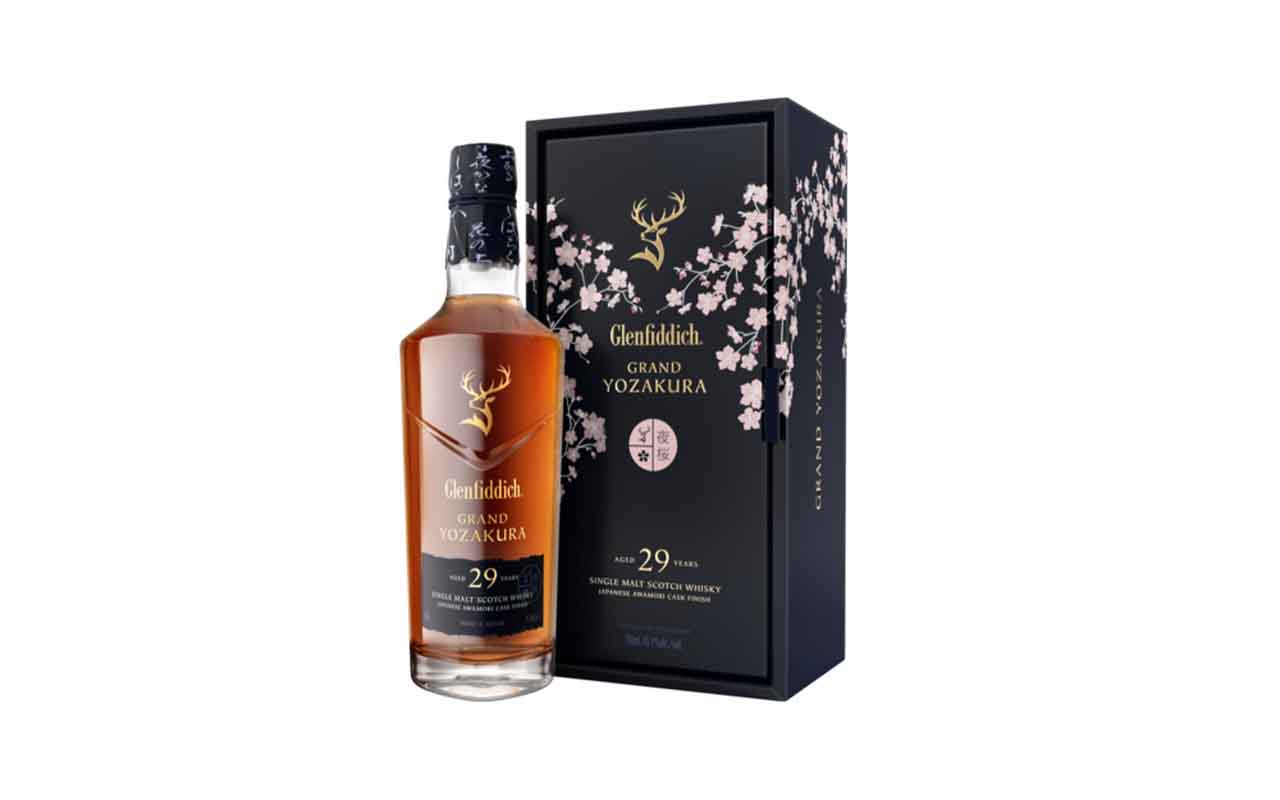 Awamori is made using long grain indica rice and traditionally stored in clay pots and matured in oak casks. It is said that the technique for making the spirit has not been altered in over 500 years. Only a small proportion of Awamori is aged in oak casks making them exceptionally rare. Grand Yozakura celebrates Hanami - the "cherry blossom festival", where Japan appreciates the temporal beauty of nature through the sakura. A time for renewal and optimism, the festival is best experienced illuminated after dark where it is known as the Yozakura or 'night sakura'.  This fleeting moment captures a time where nature is honoured and this marriage of rare liquids, once gone, will never be replicated presenting a transient chance to experience a beautiful collision of cultures and flavours. 

Glenfiddich Global Brand Director, Claudia Falcone mentioned "The Grand Series underpins Glenfiddich's spirit of innovation and Grand Yozakura is no exception. It is perhaps the most ground-breaking expression to sit alongside the series so far, whilst also being the first limited edition release. Bringing together two scarce components accentuates the anticipation and sense of occasion, paying homage to the brand's innovative nature when it comes to creating dynamic whiskies of the highest quality." 
The packaging of Grand Yozakura brings this meeting of cultures to life with a signature illustration, created by Japanese artist June who creates visions incorporating Japanese culture and landscapes. The packaging includes a bespoke topper and traditional poem printed onto each specially designed outer.
Grand Yozakura is the latest addition to the series, which includes Glenfiddich Gran Reserva, patiently mellowed for 21 years in European and American Oak casks before a final flourish in Caribbean Rum casks; Glenfiddich Gran Cortes (a Private Clients exclusive), a refined Glenfiddich whisky aged for 22 years in traditional Sherry oak before finishing in very rare Palo Cortado Sherry casks; Glenfiddich Grand Cru, aged for 23 years in American and European oak casks and then finessed in French Cuvée oak casks; and Grande Couronne, a 26 year old Scotch Whisky matured in American and European oak casks finished for up to two years in meticulously sourced French Cognac casks. Glenfiddich is proud to be The World's Most Awarded Single Malt Scotch Whisky