HARRIS Vertu Hotel Harmoni Jakarta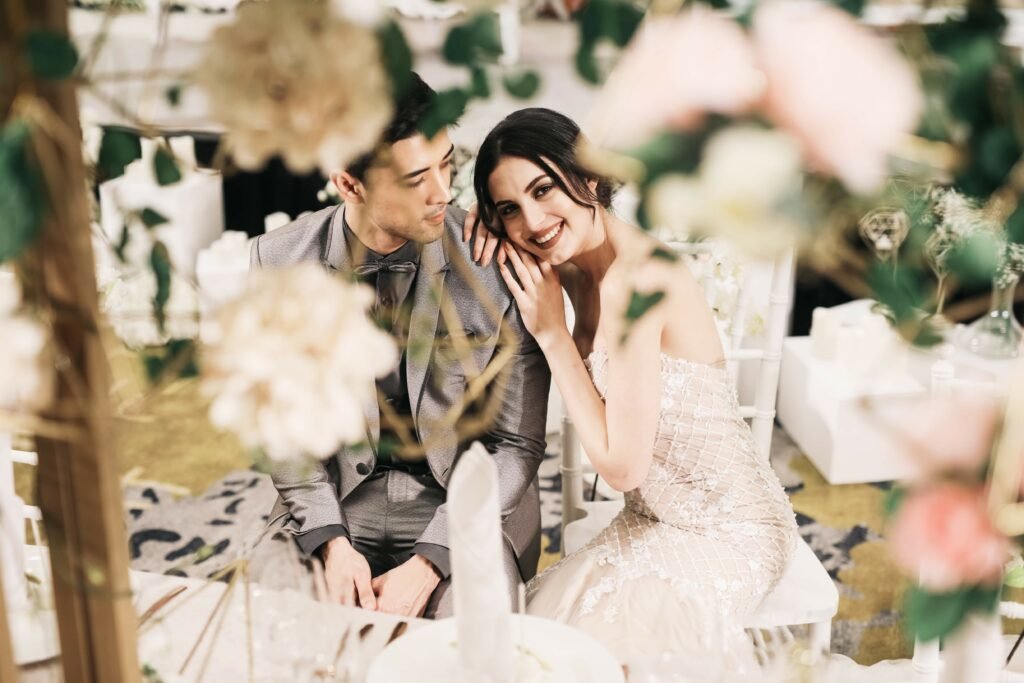 HARRIS Vertu Harmoni is an upscale hotel located in the central of Jakarta. It is a perfect place to Meeting and celebrate events, from a small gathering to a grand wedding.
It gives a luxurious atmosphere right on your first step entering this grand ballroom. The 7.5 meter-high ceiling hold 12 impressive chandeliers to give grandeur to this beautiful venue. This 760 m2 ballroom has no pillars, allowing more space to accommodate your guests, up to 1000 guests. A pre-function room will be a great adjacent to the ballroom, an additional space for pre-event gathering. And we have 7 other meeting rooms.
The heart of the hotel is Vertu Ballroom. It is an impressive and spacious hall with beautiful interior and stunning chandeliers, perfect for your wedding celebration.
For more info & wedding package click here
InterContinental Jakarta Pondok Indah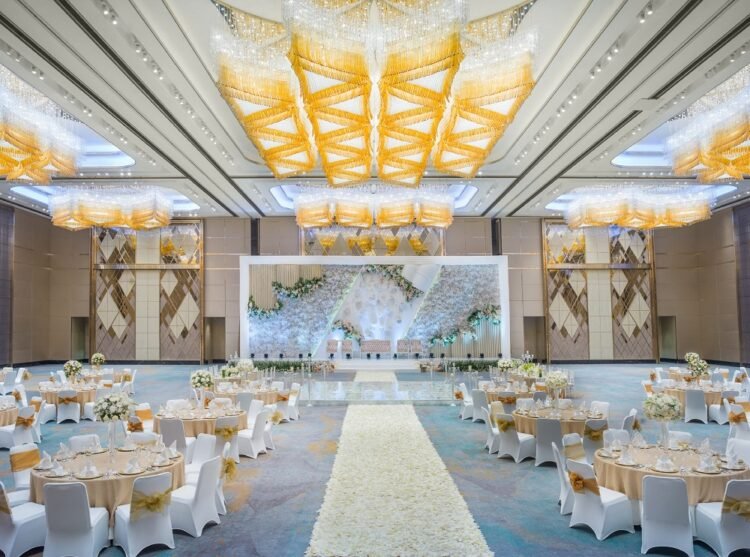 The capital's icon of luxury has always been envisioned as the most coveted wedding venue in Jakarta. InterContinental Jakarta Pondok Indah is fully equipped to bring dream weddings to life with an elegant Grand Ballroom suitable for up to 3.500 guests and a tropical outdoor terrace perfect for a more intimate ceremony. The Sky Box, situated above the ballroom, has been designed for guests to gather more privately, while The Chef's Table is a special room designed for the bridegroom's family to intimately experience the hotel's award-winning culinary team's creations for the big day. All of these gastronomy experts are there to make sure your wedding dinner would mesmerise even the most learned palate of your guests.
For more info & wedding package click here
INTERCONTINENTAL JAKARTA PONDOK INDAH
Jl. Metro Pondok Indah Kav. IV TA
Jakarta 12310
Indonesia
Tel: +62 21 3950 7355
Fax: +62 21 3950 7366
jakartapondokindah.intercontinental.com
Pullman Ciawi Vimala Hills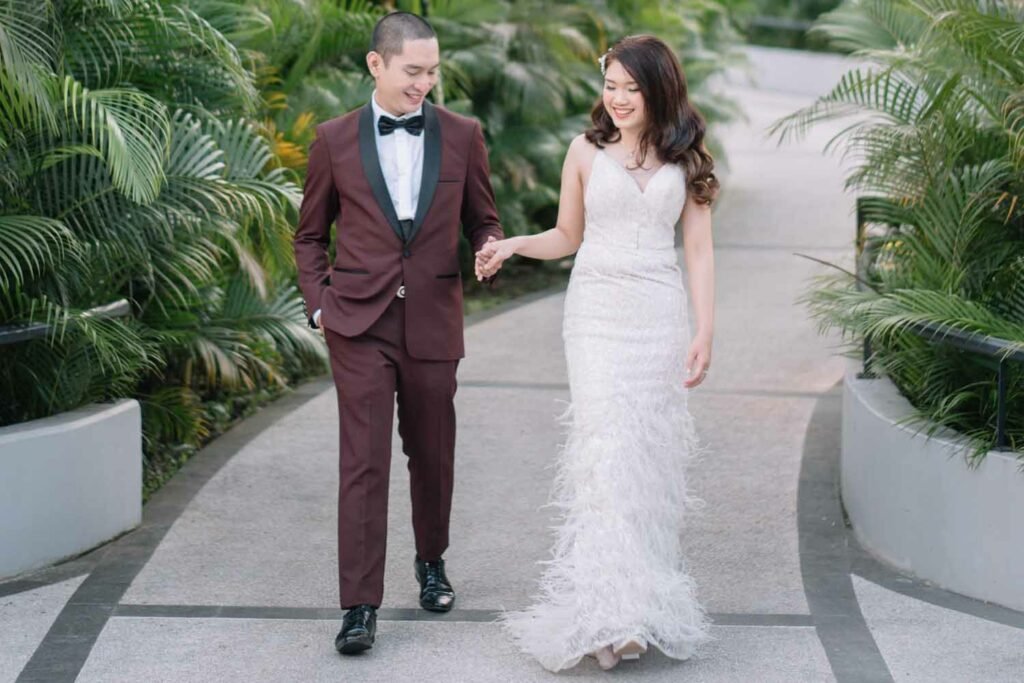 When love is found, it wants to be together forever. A wedding is a once-in-a-lifetime event that deserves a one-of-a-kind venue. A gorgeous setting in a dreamy destination can ensure the success of an unforgettable celebration.
A more picture-perfect place to hold a wedding would be hard to come by. Nestled in a 14-hectare oasis of serenity in Ciawi, Bogor and only 1-hour drive from Jakarta, Pullman Ciawi Vimala Hills Resort Spa & Convention is an enchanting venue for any special occasion. Providing a breath-taking natural backdrop of Indonesian landscape overlooking three majestic mountains: The Pangrango, Salak and Geulis, along with lush gardens, rice paddies and blue skies, the resort will make a dream destination wedding a reality.
The resort's harmonious ambiance inspires a fairy tale setting, whether it is for an intimate exchange of vows, an exquisite ceremony, or a beautiful reception. Couples can choose from one of two elegant pillar – less ballrooms at the Convention Center. Upon arriving, guests will be enraptured by the luxury and sense of comfort in the area. The foyer is decorated with a touch of Indonesian artistic flair; intricate Wayang drawings and patterns adorn the walls with beautiful light fixtures adapted from bamboo, which is a common element in Bogor and West Java area. Soft music fills the room, adding to the calming atmosphere.
Have your dream destination wedding with us by calling +62 (251) 830 6888 or email your inquiries to [email protected].
For more info & wedding package click here
Pullman Jakarta Indonesia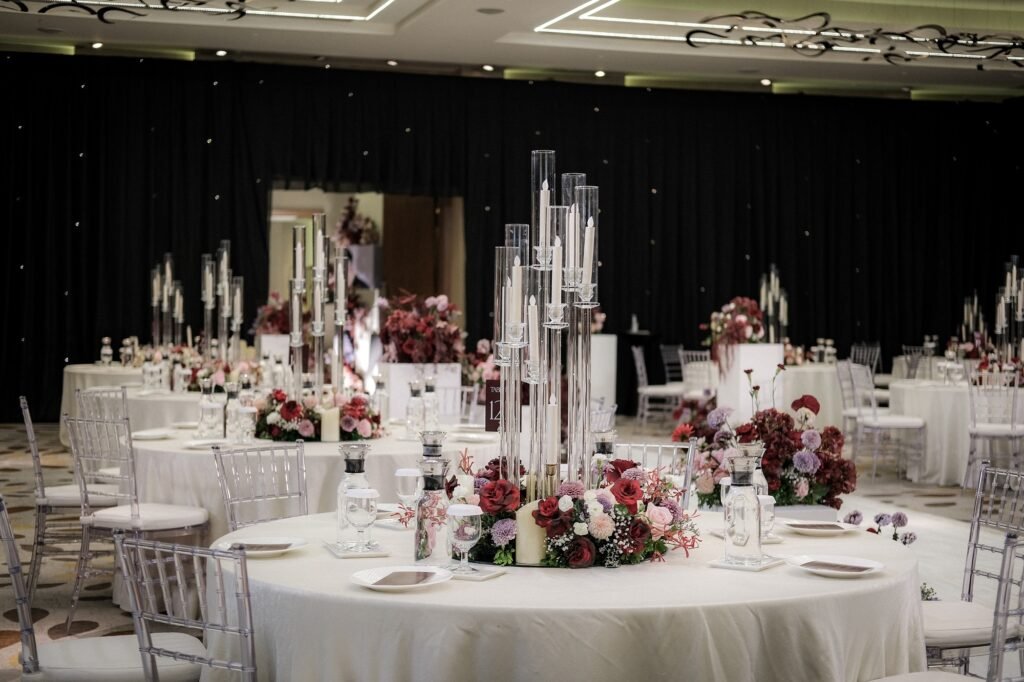 Every bride and groom are entitled to the very best. Pullman Jakarta Indonesia will help you celebrate your once-in-a-lifetime wedding moment. Located in the heart of Jakarta. Making events sparkle is Pullman's specialty. Pullman Jakarta Indonesia offers an enchanting romance with innovative wedding planners who take great pleasure in assisting you with your one-on-one guiding tours and recommendations.
There is no doubt that the most magnificent Ballroom, Grand on Thamrin is ready to cater your event with a timeless atmosphere and romantic lighting that never fails to impress, whether it be an intimate family encounter or a fairy-tale celebration.
Pullman Jakarta Indonesia
Jl. MH. Thamrin 59, Jakarta 10350
Indonesia
Ph. 021 3192 1111
PullmanJakartaIndonesia.com
For more info & wedding package click here
Sheraton Grand Jakarta Gandaria City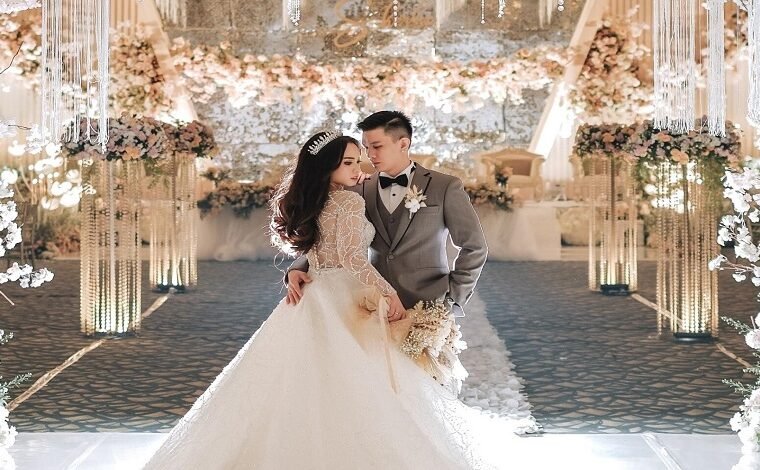 A wedding at Sheraton Grand Jakarta Gandaria City Hotel is  a celebration to cherish for a lifetime. From choices of venue spaces for intimate  celebrations and post-ceremony cocktail hour, exquisite gastronomic menus to the  pillar-free Grand Ballroom decorated with beautiful bohemian crystal chandeliers, our  wedding professionals will assure that every detail of your wedding needs is flawlessly  addressed.  
For more info click here
Jl. Sultan Iskandar Muda
Jakarta 12240, Indonesia
www.sheratongrandjakarta.com
The Hermitage, a Tribute Portfolio Hotel, Jakarta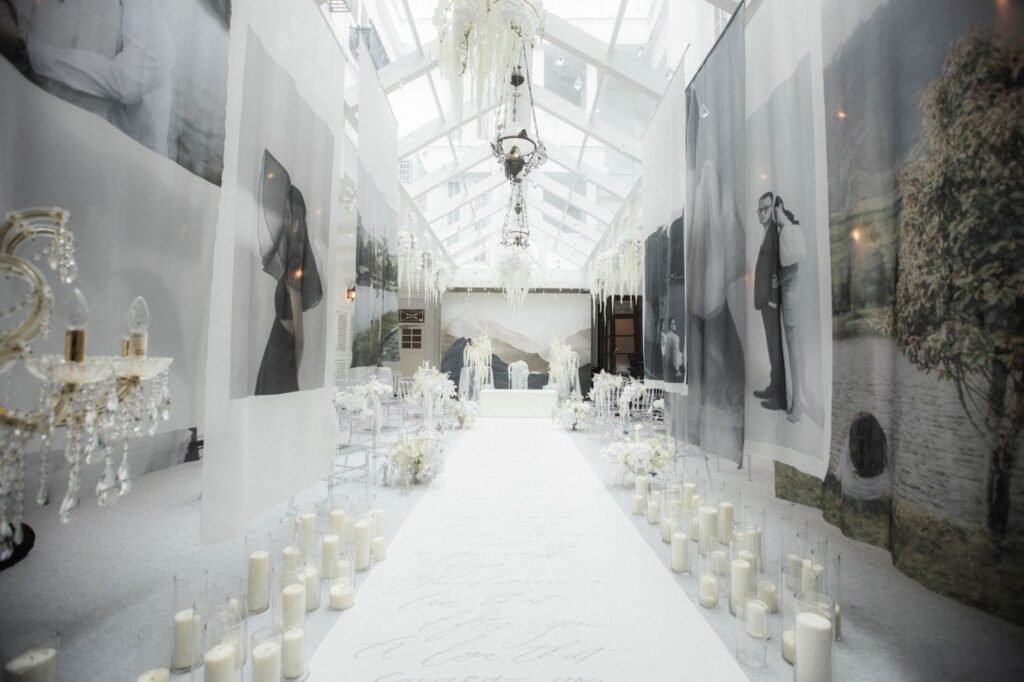 Celebrate intimate weddings in style and luxury with us. Their team can advise you on all the necessary details to make your wedding a perfect once-in-a-lifetime occasion that you will cherish forever. Spend quality time with each every one of your guests, feel relaxed and at home amongst your nearest and dearest in a really special and intimate atmosphere. Bring all your Pinterest board ideas to life and those personal touches that you've been saving for on your big day.
For more info & wedding package click here
The Hermitage, a Tribute Portfolio Hotel, Jakarta
Jalan Cilacap No. 1, 10310 Jakarta, Indonesia
 YELLO Hotel Harmoni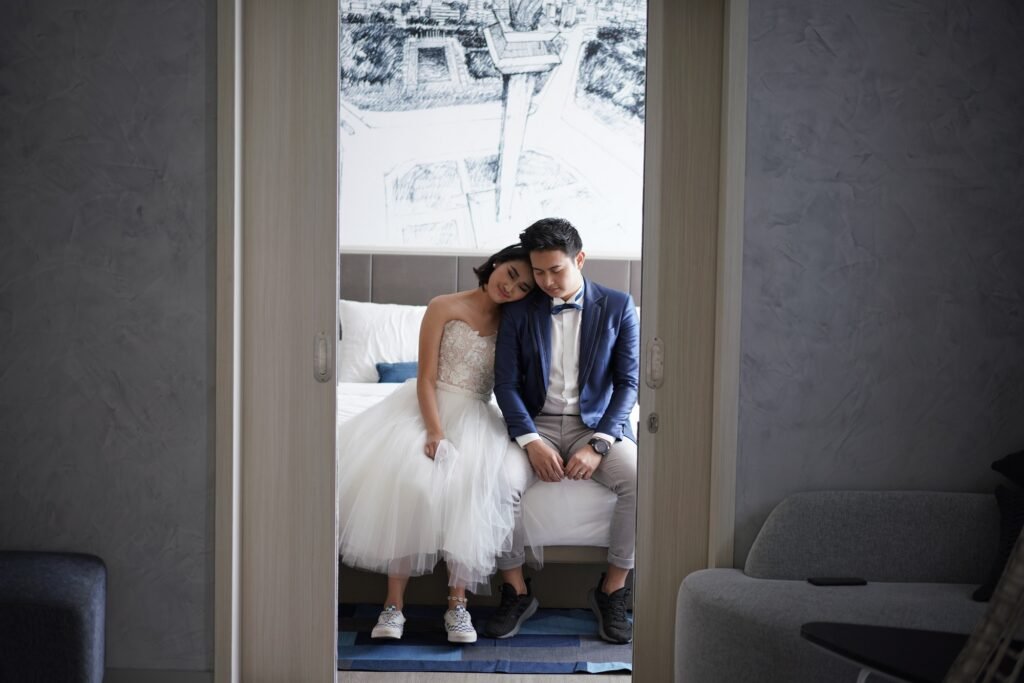 A trendy 3-star hotel in Harmoni, Central Jakarta. YELLO Hotel Harmoni is strategically within walking distance of Harmoni Central Busway Station, less than 40 minutes from Soekarno Hatta International Airport & Jakarta Kota Train Station; 5 minutes away from Gajah Mada Plaza, 20 minutes from the National Monument (MONAS) and 25 minutes from the National Museum & M.H. Thamrin business district.
The hotel features a range of tech-friendly facilities to ensure a comfortable and convenient stay in Jakarta. Discover the variety of wedding packages for your special day. From intimate wedding until a grand celebration with health protocol implementation.
For more info & wedding package click here