Whether you enjoy it from the tap or bottle or prefer it crafted, let's get together and make a toast!
When it comes to beer, Jakarta pretty much has it all. On this list, you'll find a variety of different watering holes, including some notable restaurants, beer gardens, bars, and pubs with impressive selections of beer. Whether you enjoy it from the tap or bottle or prefer it crafted, let's get together and make a toast!
Paulaner Brauhaus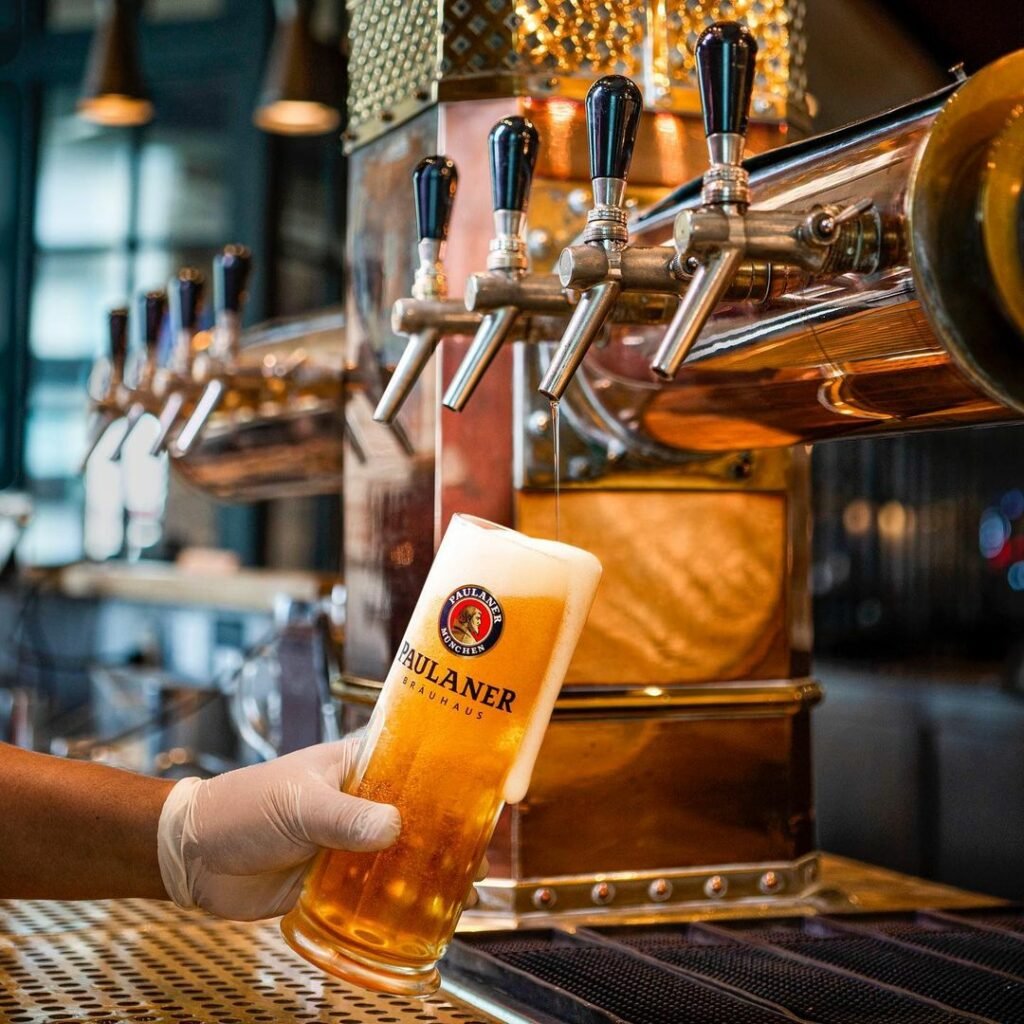 Bringing Bavaria right into the heart of Jakarta, Paulaner Brauhaus is the only microbrewery restaurant in the country. They serve traditional Bavarian food and its famed German beer, which is made only with authentic imported ingredients. The Bräuhaus offers a lounge with city views, nightly live music performances, and screens for major sports broadcasts.
Grand Indonesia Mall, Lantai 2, East Mall
Jl. MH Thamrin, Thamrin, Jakarta Pusat
Phone: +6287775037505
Instagram: @paulanerjakarta
Die Stube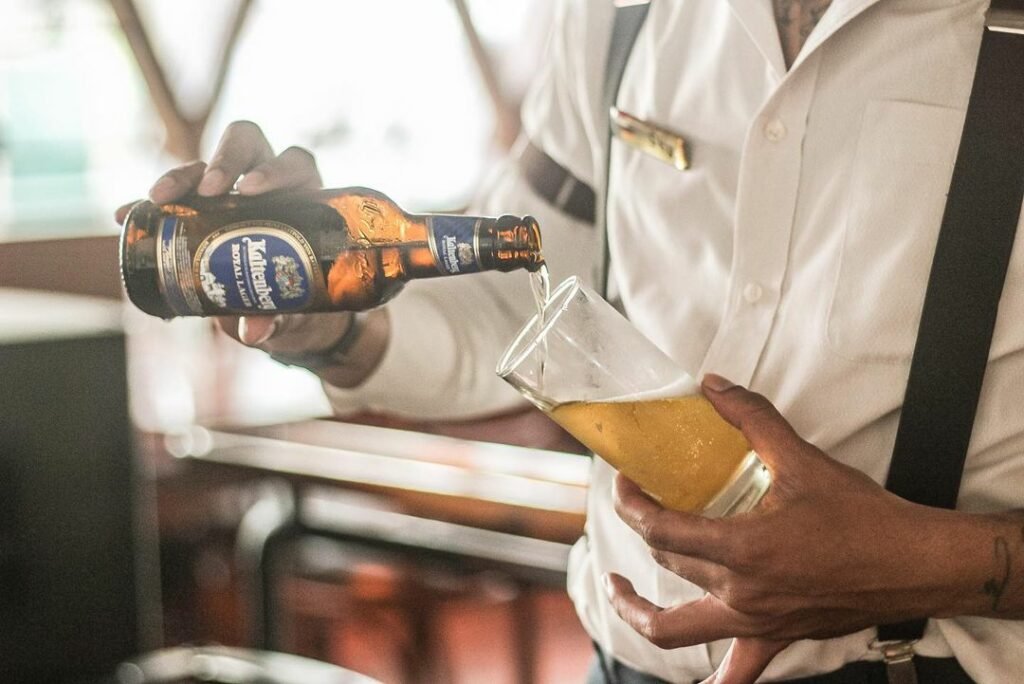 A small piece of Germany in Kemang, Die Stube's rustic, country house style wooden furniture and long bar gives a homey and comfortable atmosphere, which is typical of Bavarian bars. Hefty platters of German comfort eats & Bavarian beers are offered in a warm, brick-lined space. The menu consists of typically meaty feasts such as the famous whole roasted pork knuckles, German sausages, and many more.
Plaza Bisnis Kemang I, Lantai Ground
Jl. Kemang Raya No. 2, Kemang, Jakarta Selatan
Phone: +6287872520529
Instagram: @stubejakarta
Eastern Promise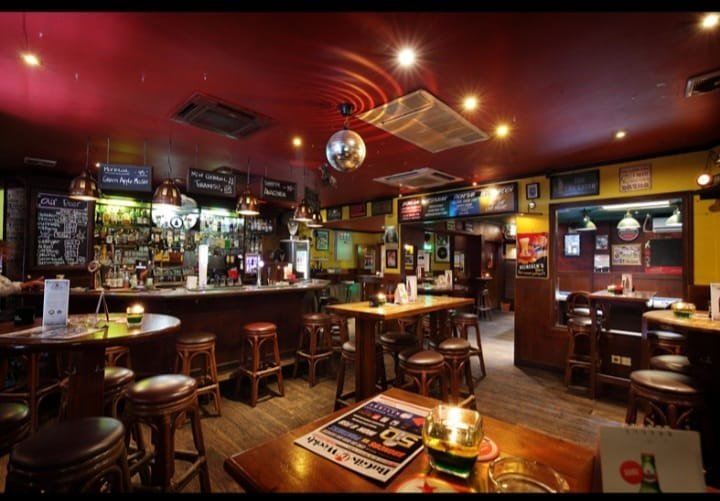 Eastern Promise is a laid-back sports bar that has a large beer garden at the back which often features live music and televised sports. The generous drink offers to make it one of the most popular expat bars in town.
Jl. Kemang Raya No. 5, Kemang, Jakarta Selatan
Phone: +6287779091666, +622171790151
Instagram: @epkemang
Beer Garden SCBD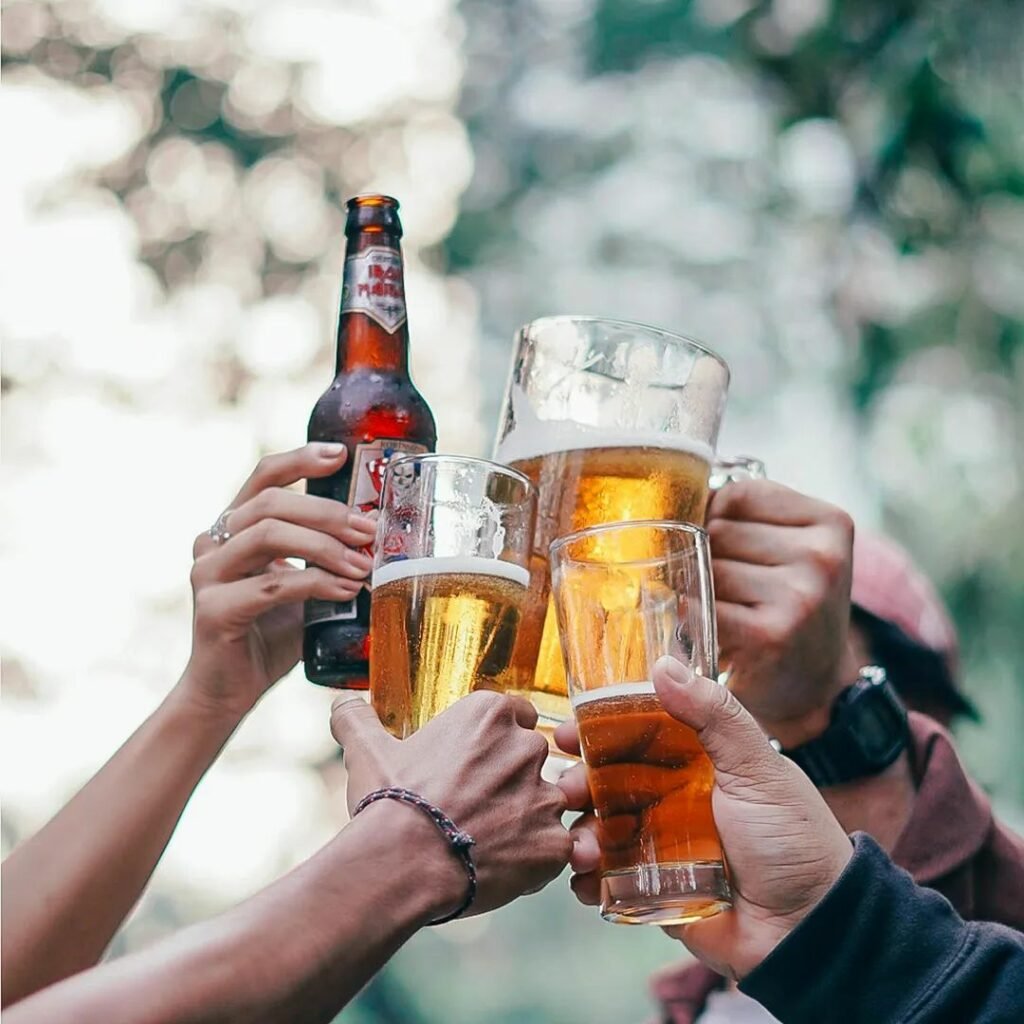 Serving more than 40 brands of local & international beer, Beer Garden is a convenient space to hang out after work. It's one of the great places to get some booze and make it more lively with live music to sing along to.
The Foundry No. 8, SCBD Lot 8
Jl. Jenderal Sudirman, SCBD, Kebayoran Baru, Jakarta Selatan
Phone: +6281380085856
Instagram: @beergardenjkt
Big Brother Kemang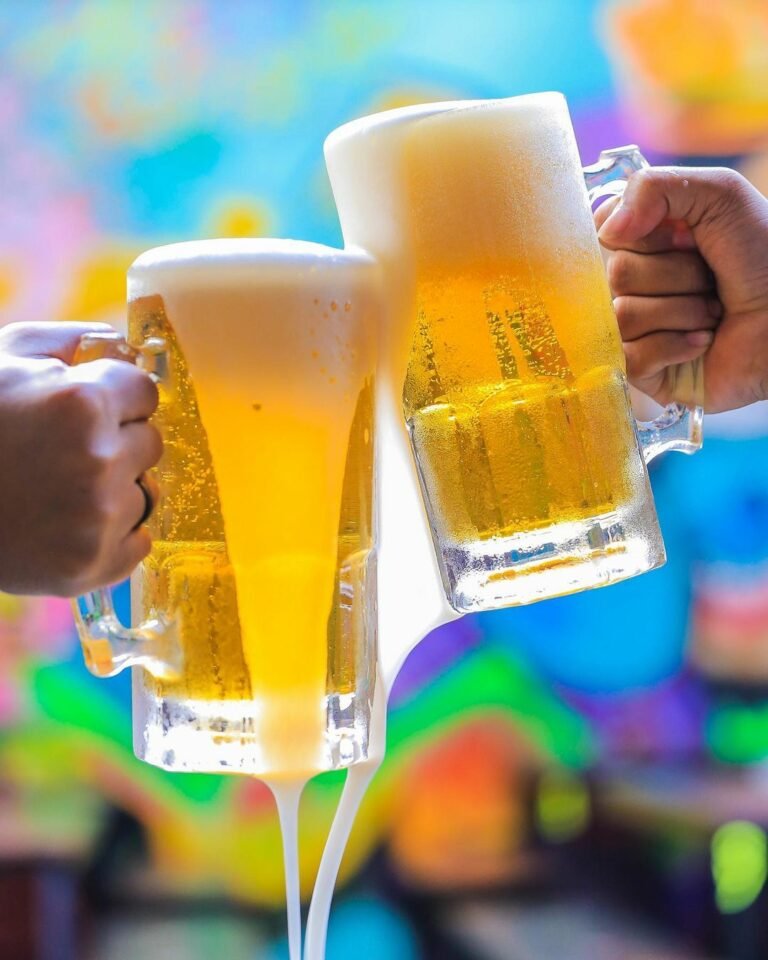 Nothing brings people together like the word cheers. Big Brother Kemang is a vibrant hideout with an urban underground style, serving the hottest beats, bites & booze in town.
Jl. Taman Kemang II No. 28, Kemang, Jakarta Selatan
Phone: +62817170799
Instagram: @bigbrotherkemang
Pizza ė Birra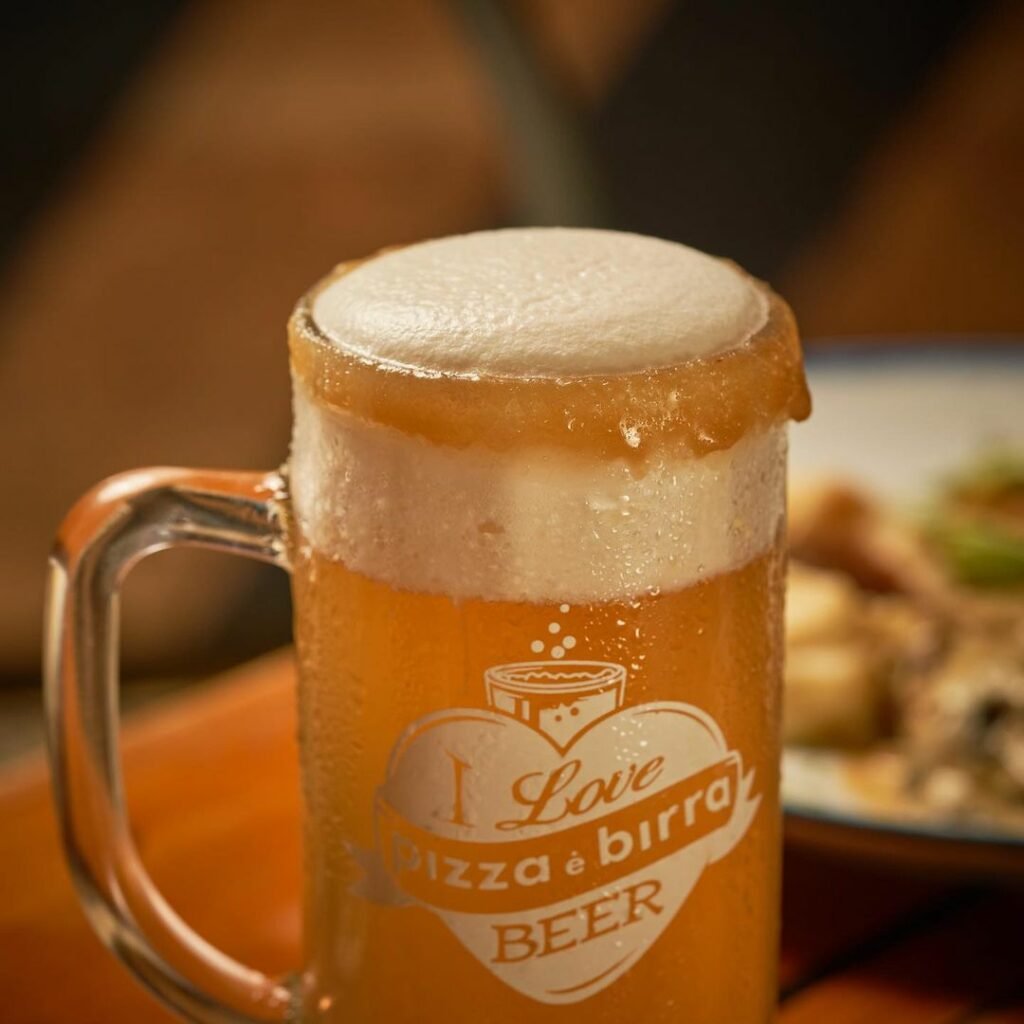 Looking for a place to let out all your sports euphoria with your buddies? Then Pizza ė Birra is the perfect place for you. As the best sports bar in Jakarta, immerse yourself in their curated music programs, delicious pizza, and excellent beers. Beers include signature and international beers.
*Multiple outlets: Plaza Indonesia, Setiabudi One, Emporium Mall Pluit, Central Park Mall, Gandaria City, Kota Kasablanka, Mall of Indonesia, Puri Indah Mal, Cilandak Town Square
Instagram: @pizzaebirra
Melly's Garden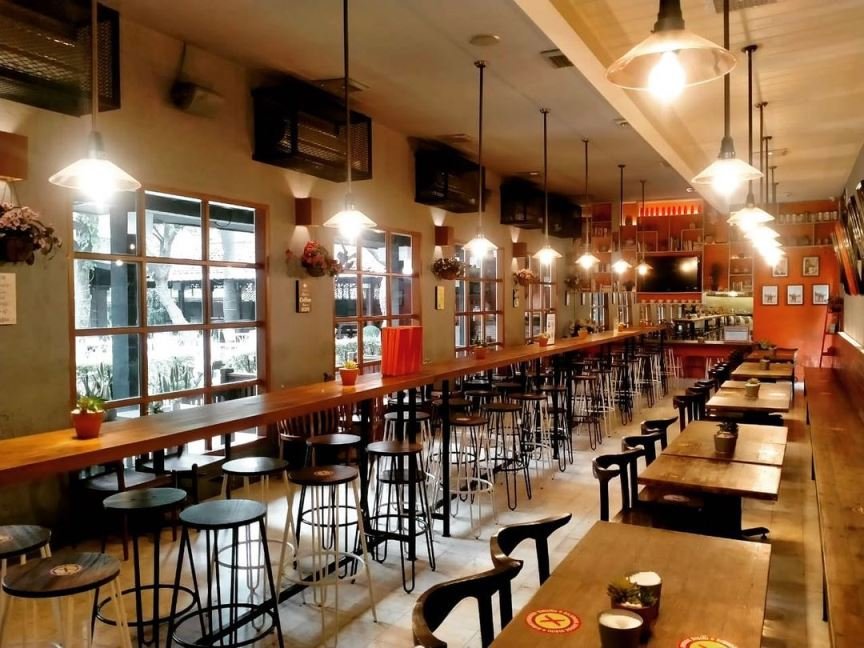 Melly's Garden exudes a homey and warm beer garden that is located in Central Jakarta. Coffee, cocktails & casual Indonesian grub are offered in a hip, low-key venue with outdoor seating, plus a happy crowd!
Jl. Kebon Sirih Timur No. 37 – 39, Menteng, Jakarta Pusat
Phone: +6281316044666, +6221 31925138
Instagram: @mellysgarden
Inglorious Basterds Taproom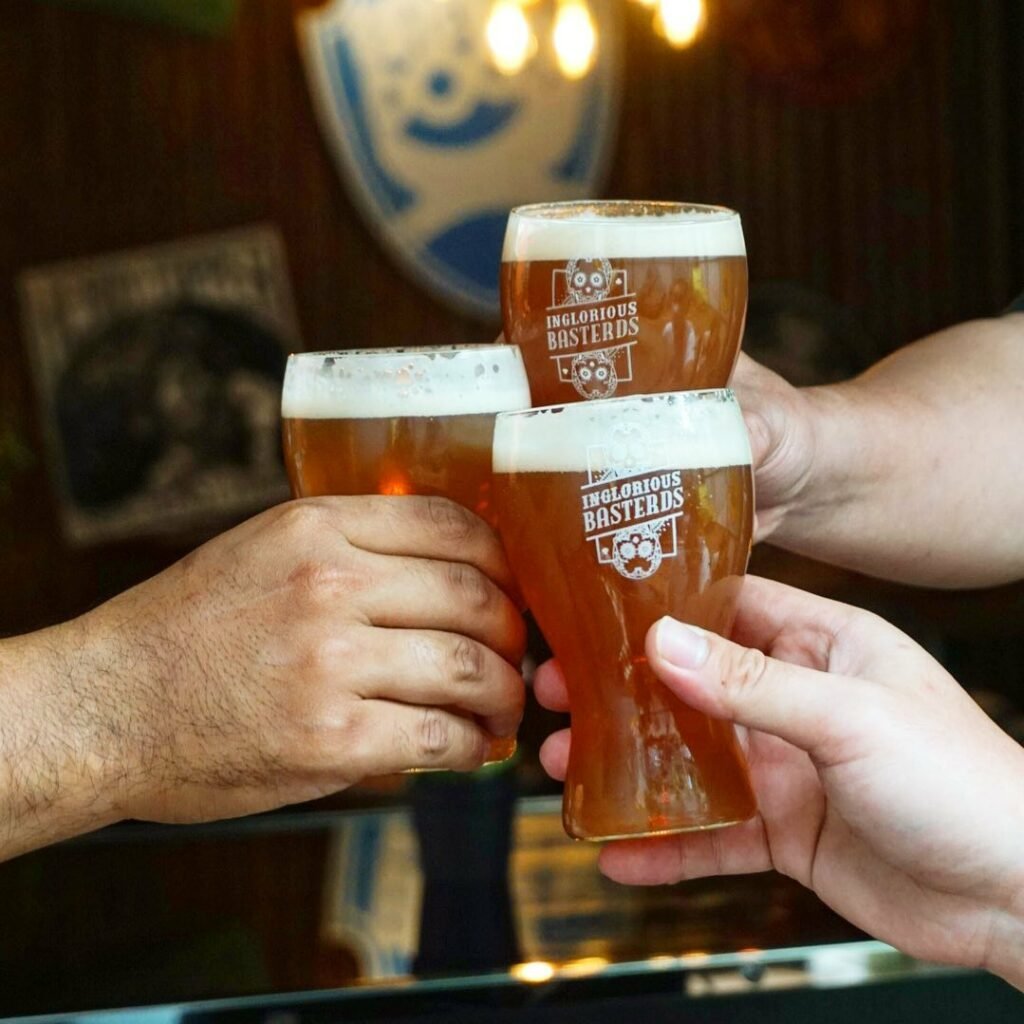 Definitely a fun place to hang out with your best buddies! Serving craft beers on tap and a selection of grilled meats, burgers and many more on the menu. Thinking of having a Beer Pong night? Or are you a die-hard fan of Friends TV series? Check out what they got in here!
Jl. Ciranjang No. 7, Senopati, Kebayoran Baru, Jakarta Selatan
Phone: +628119762552
Instagram: @ingloriousbasterdstaproom
Bier n Flugel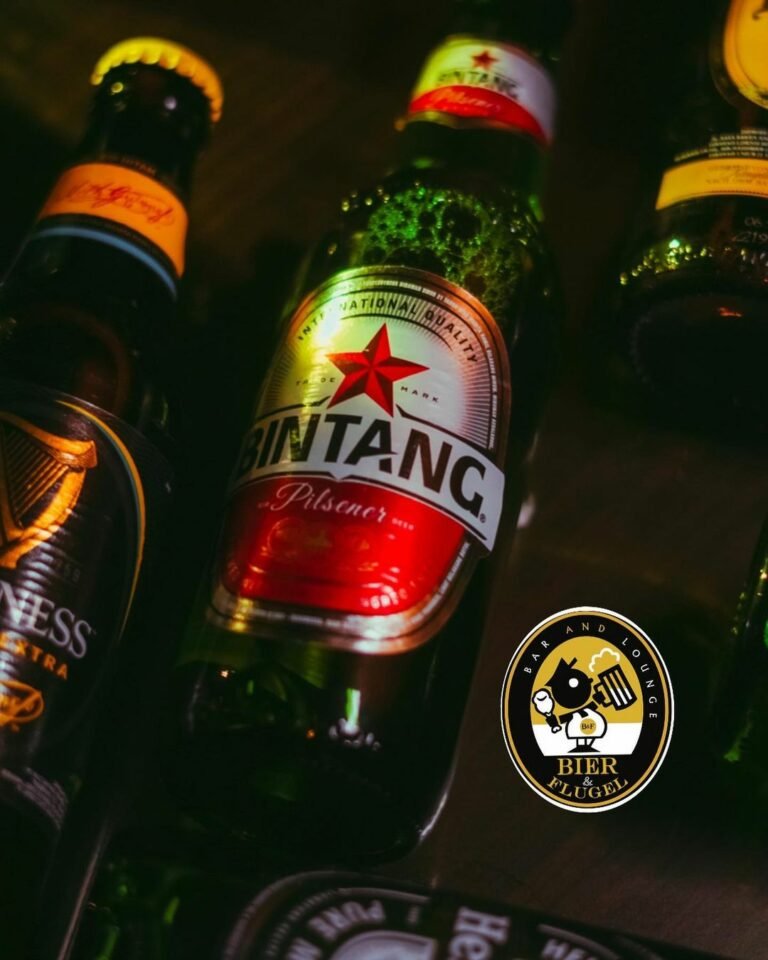 Located in Kelapa Gading area, North Jakarta, Bier & Flugel offers an unpretentious watering hole with a cozy vibe that is popular for their beer selections complete with chicken wings, pizza & casual bar food.
Jl. Boulevard Raya Blok WD2 No. 12, Kelapa Gading, Jakarta Utara
Phone: +62 21-4532164, +62 838-0813-0410
Instagram: @bier.flugel
Camden Bar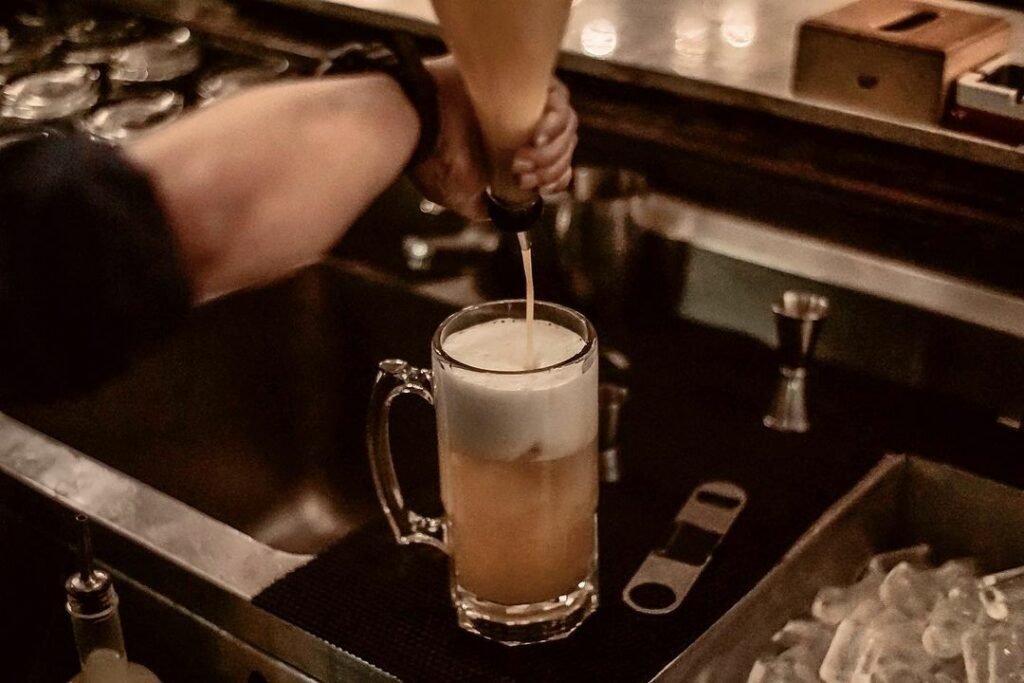 Camden Bari is a casual bar offering a pub-style atmosphere, global bites & a roomy patio with trees & plants. Not only beer, but a full range of spirits are also available. Feel free to try something new and get the full experience.
Jl. Cikini II No. 1, Cikini, Menteng, Jakarta Pusat
Phone: +6281211396005
Instagram: @camden.jkt
CazBar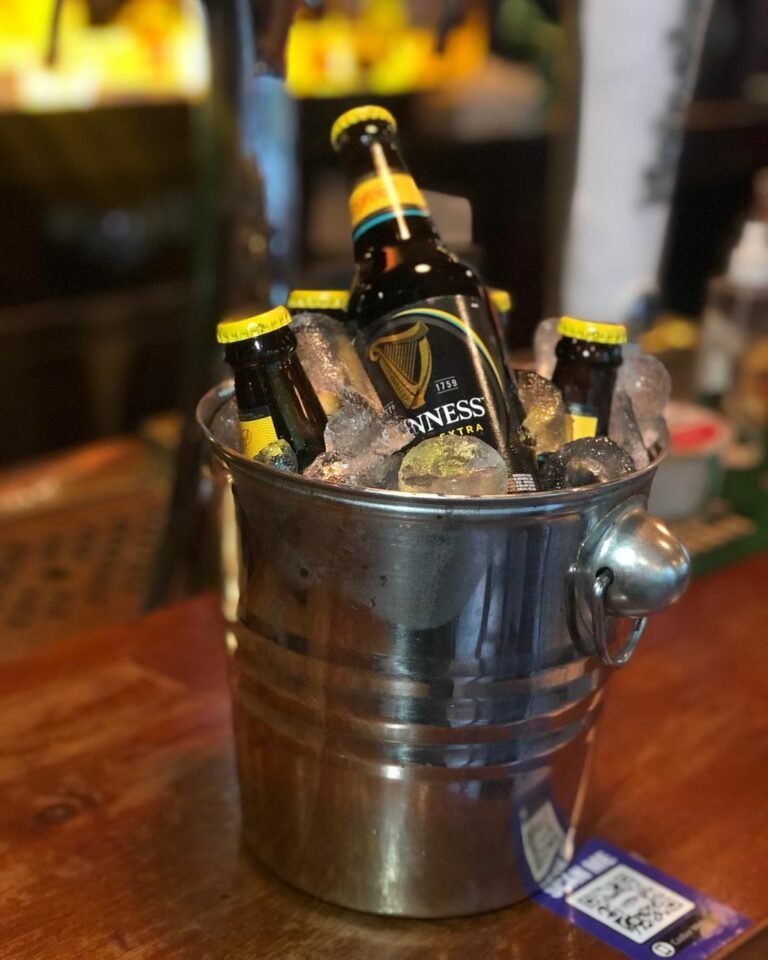 CazBar is a European-style, expat-managed watering hole located in the heart of Mega Kuningan, Central Jakarta. The landmark location, right at the heart of Kantor Taman, and cannot be missed when driving by. It has established itself as a cozy informal and fun place for drinks with friends, family, or colleagues.
Menara Anugrah, Lantai Ground, Kawasan Mega Kuningan
Jl. Lingkar Mega Kuningan, Kuningan, Jakarta Selatan
Phone: +62215764582, +6281818223300
Instagram: @cazbar.jakarta
Penny Lane Beer House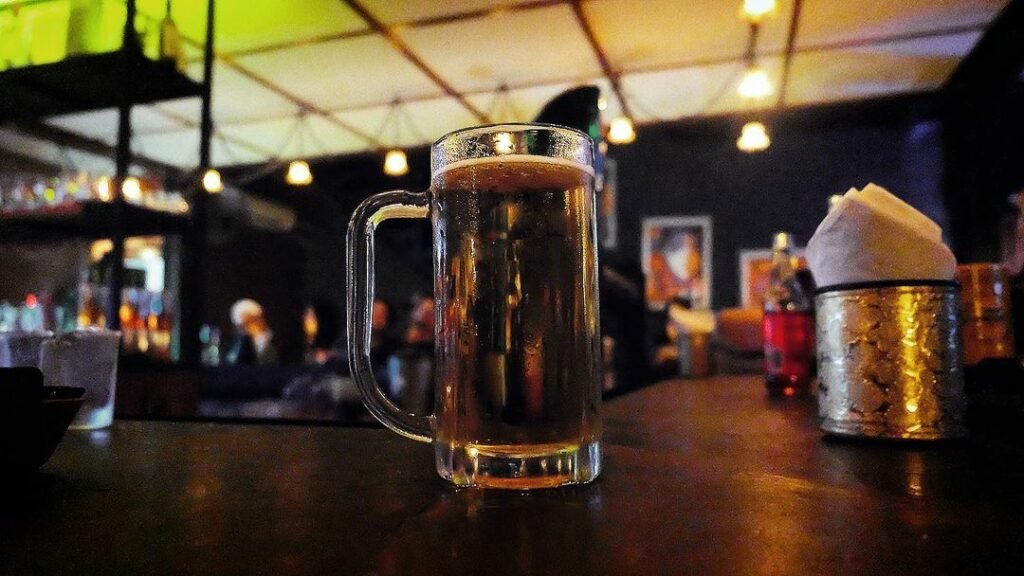 Penny Lane Beer House is a bar that is inspired by the British bar which was grown in late 2018 in Menteng, Central Jakarta. Since its inception, the bar has received a lot of recognition for its reckless looks and the good timing image it radiates.
Jl. KH Wahid Hasyim No. 108, Menteng, Jakarta Pusat
Phone: +6281380057006
Instagram: @pennylane.beerhousejkt
STARK Taproom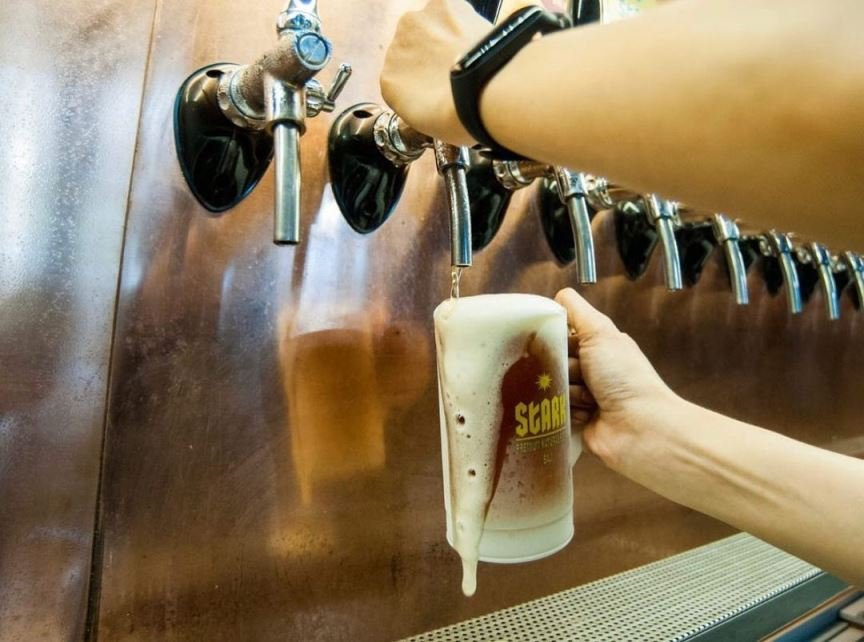 What else matters than Beer, Dimsum, Sports, and Music? Yes, STARK Taproom uses those combinations in a perfect way. STARK Taproom SCBD offers a delectable selection of dim sums and craft beers. What's not to love with local and imported craft beer on the side?
Elysee, Lantai 1
Jl. Jenderal Sudirman, SCBD, Kebayoran Baru, Jakarta Selatan
Phone: +62 811-9314-001
Instagram: @starktaproom
Brewerkz Jakarta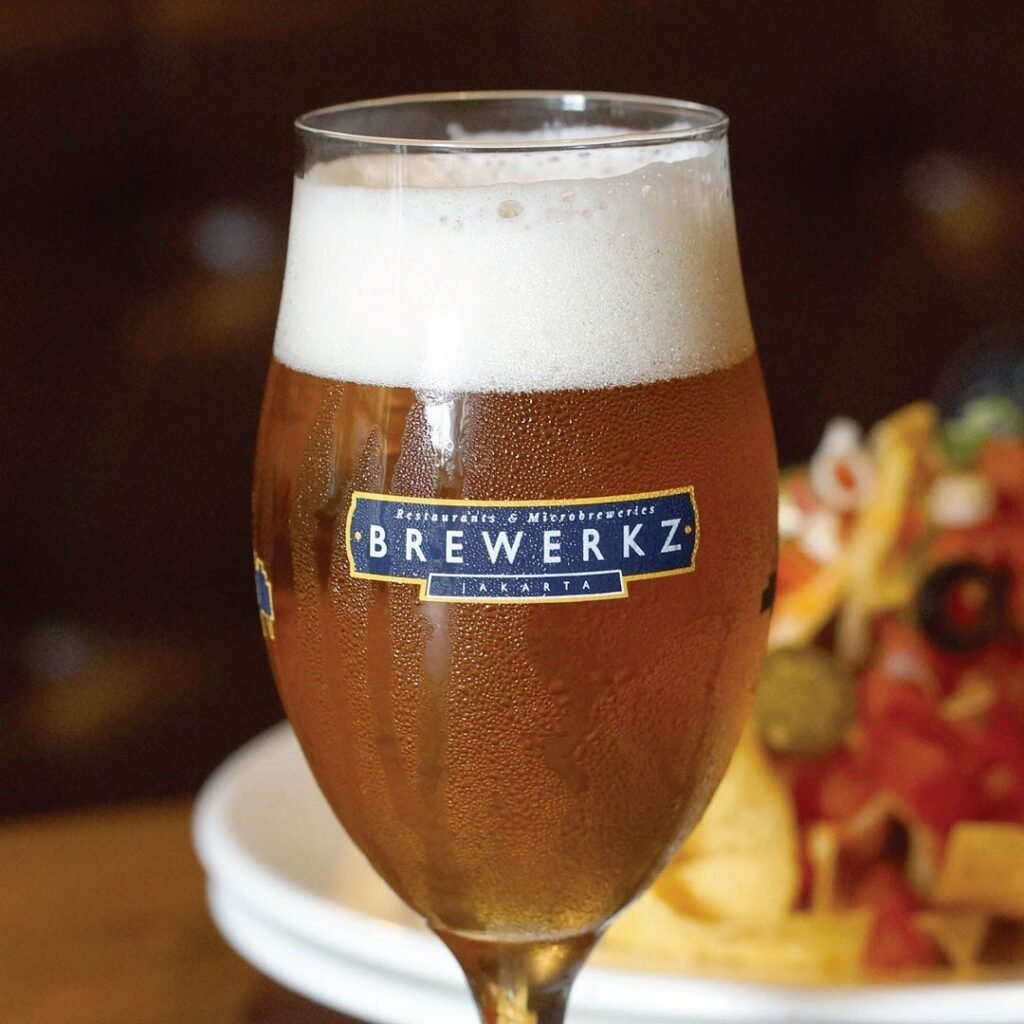 Tucked inside Senayan City's Crystal Lagoon area, Brewerkz offers a lively sports bar warm with dark-wood accents and cozy leather sofas. Brewerkz is a restaurant and bar franchise brought from Singapore. Opened in 1997, the concept specializes in classic American-styled food and award-winning handcrafted beers.
Senayan City, Lantai Lower Ground, Crystal Lagoon
Jl. Asia Afrika, Senayan, Jakarta Selatan
Phone: +6221 29235788, 6288290277555
Instagram: @brewerkzjkt