Check this listing for best All You Can Eat Buffet Under 200k in Jakarta.
(p.s. please call first to the venue or send message through their social media accounts before you go, to ensure operational hours, seating capacity and other regulations)
1. Shabu Hachi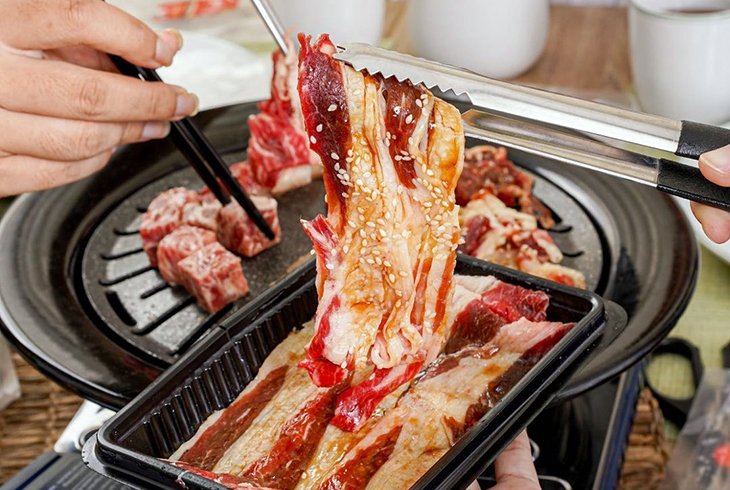 Other than a selection of Australian and US meat, this restaurant has a good selection of fresh buffet items: choices include vegetables, seafood for shabu-shabu, salad, dorayaki and takoyaki station, yakitori, desserts, and cold and hot drinks. Definitely value for money.
Price:
Rp. 98,000 (buffet only, no beef)
Rp. 138,000 (Australian beef)
Rp. 188,000 (US Prime)
Jl. Ampera Raya No. 127, Cilandak, Jakarta, Phone: 0822 9911 9957
Jl. Karang Tengah Raya No. 52, Lebak Bulus Jakarta, Phone: 0822 99119958
2. Pocha Jjang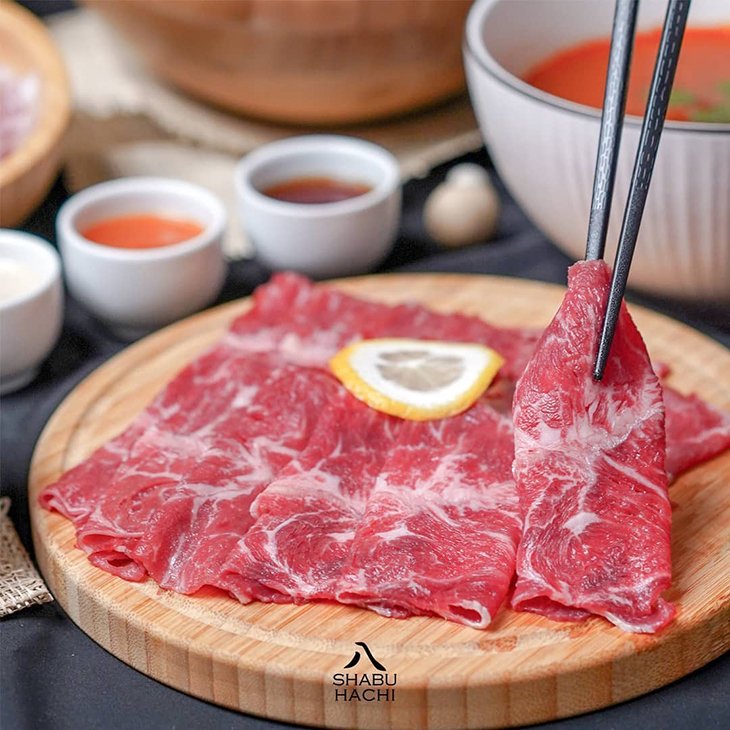 Coming to us in March 2019, Pocha Jjang is added to the list of our favorite affordable Korean BBQ. Using premium beef, the restaurant allows you to have a bountiful dine in. Pocha is also under one roof as the hyped Kopi KULO.
Price:
IDR 99,000++ (Premium Beef)
IDR 129,000++ (Wagyu Beef)
Jl. Gandaria 1 No. 20, Keramat Pela. Kebayoran baru, Jakarta Selatan
IG: pochajjangkoreanbbq
3. Shabu Ghin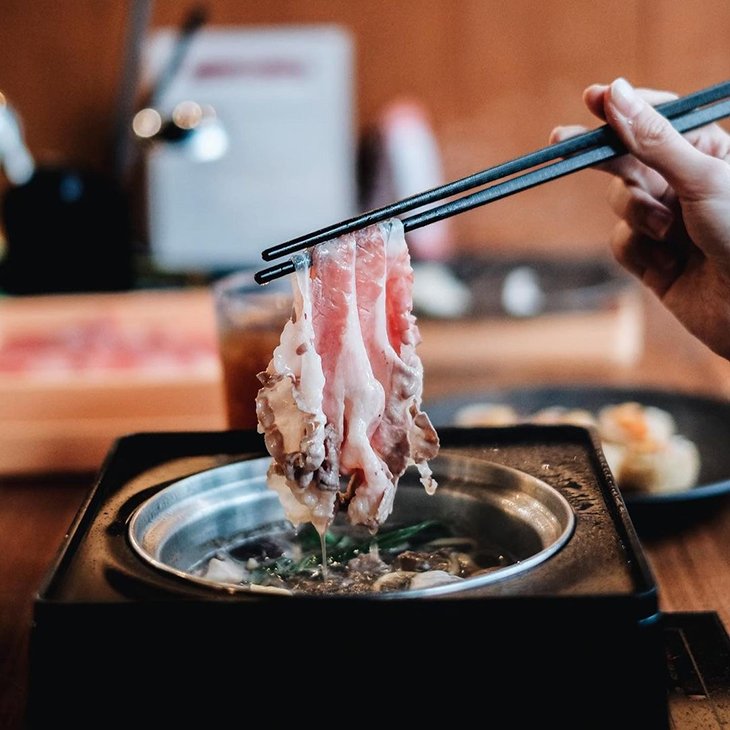 This simple yet comfortable Japanese restaurant is definitely a good choice for you to have AYCE shabu-shabu. Shabu Ghin not only serves you with delicate meat and wide complimentary side dishes, but also 5 rich, deep, savory soup choices. They are Original Konbu, Chicken Mizutaki, Spicy Tonyu, Spicy Seafood and Sukiyaki. Do not miss its premium beef sets too as this restaurant will serve you with mouthwatering marbling meat. Opens Weekend: 11:00AM – 23:00PM
Price:
Special Beef Rp148.000,-++
Premium Beef Rp198.000,-++
Weekdays: 11 AM – 3 PM & 6 PM – 10 PM
Weekends: 11 AM – 11 PM
IG: shabughin
4. Kintan Buffet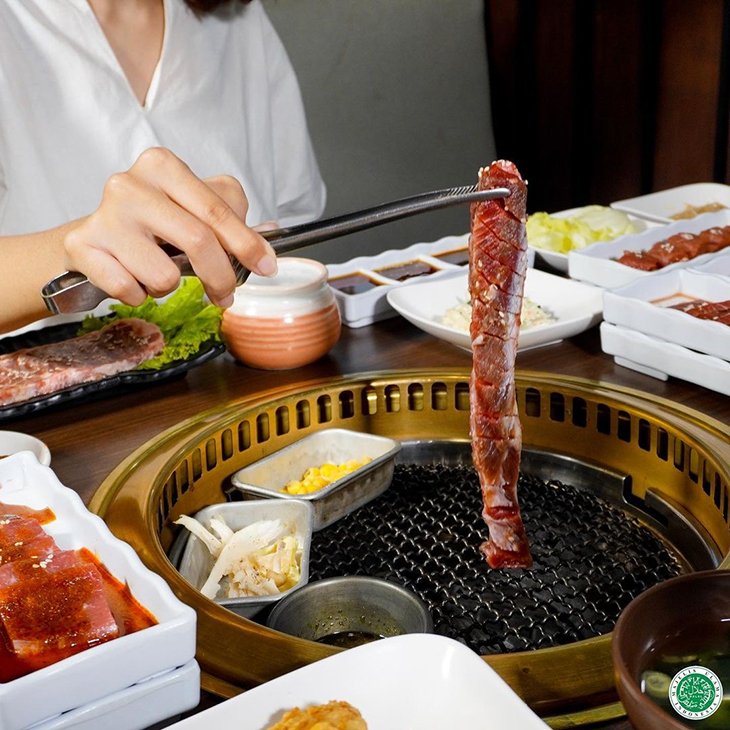 All you can eat yakiniku with huge selection of side dishes and sauces.
Price:
Regular Buffet (IDR 188.000 ++), Kintan Buffet (IDR 268.000 ++), Premium Kintan Buffet (IDR 368.000 ++)
Gandaria City UG Floor, South Jakarta Phone: (021) 22774785
Emporium Pluit Mall, North Jakarta Phone: (021) 2907 1923
FB: KintanBuffet
IG: @kintanbuffet
5. Mansae Korean Grill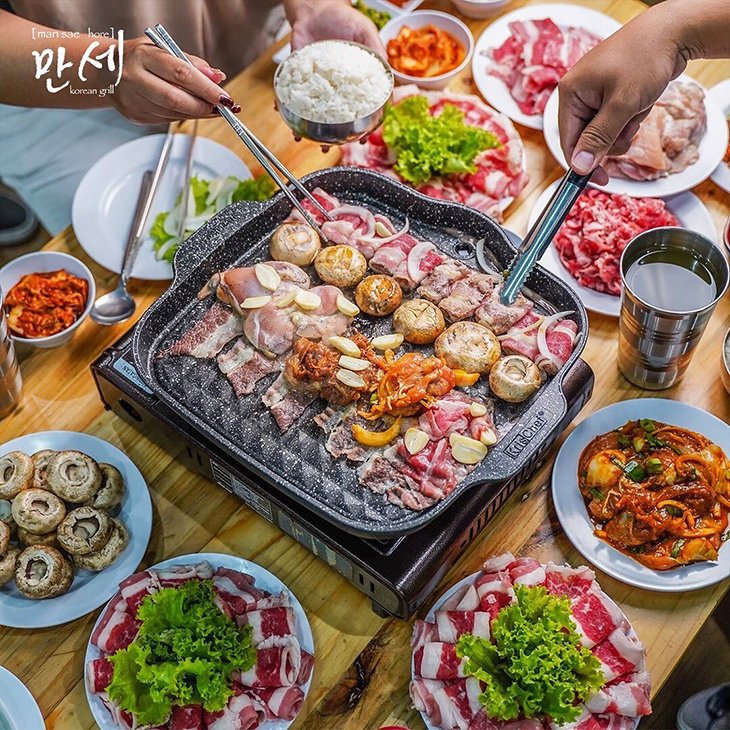 Enjoy the unlimited Korean style BBQ with an array of high-quality beef selection. This casual restaurant also offers another choice of Korean signature side dishes in an unlimited buffet.
Price: Rp99,000,-++ (6.30 pm – 11 pm)
– Jl. Radio Dalam, No.99c, Lt.2, Gandaria (Manse NON-Pork)
– Gading Food City, Kelapa Gading
– Food Plaza, PIK
– Tanjung Duren Barat 1 No. 11
IG: mansekoreangrill
6. Onokabe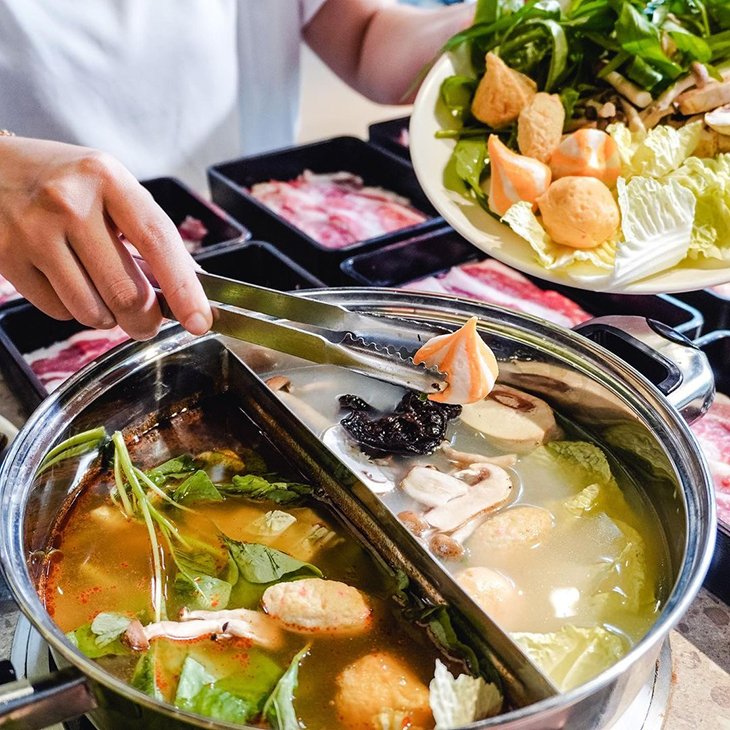 An all you can eat buffet from Boga group (the group behind Pepper Lunch, Paradise Dynasty, Master Wok, Paradise Inn, Shaburi, Bakerzin), that gives you the freedom to eat suki style food (boiled with savory broth), and grilled items. The option of raw items to cook is endless: from poultry, meat (all halal), vegetables, to seafood, and also the type of sauce dips. They also give you lots of options ready-made food buffet option with rice, noodles, and side dishes like fried food, dumplings etc.
Price:
Buffet only: Rp. 85,000 per person.
Suki & Grill: Rp134,000++ (Weekdays), Rp144,000++ (Weekend)
Onokabe Restaurant
Jl. Alam Utama Kav. 26, Alam Sutera Town Center (across Flavor bliss), Serpong Utara
Phone: 021-2921 1515
Hours: 11.00-15.00, and 18.00-22.00
http://boga.id/brands/onokabe/
https://www.instagram.com/onokabe_id/
7. Little Sheep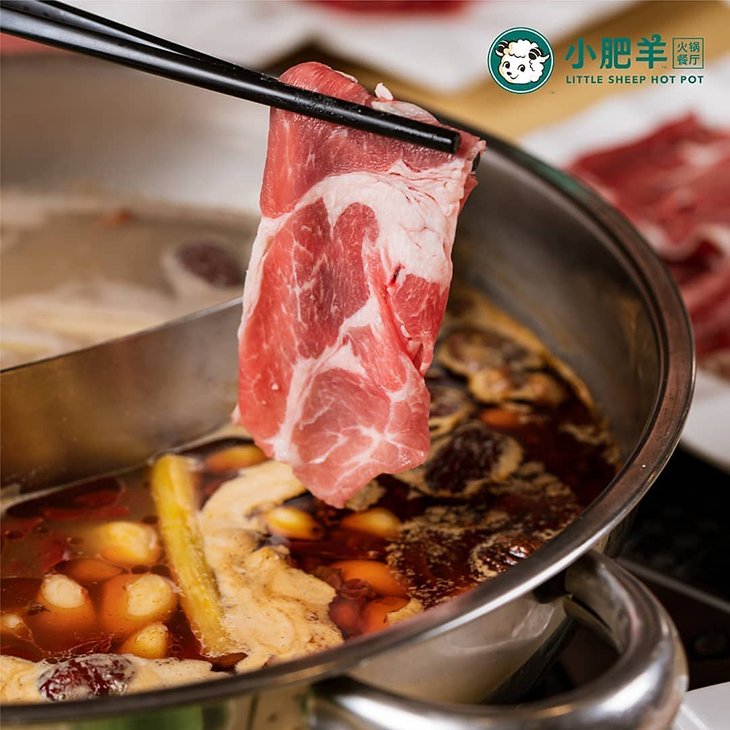 Enjoy the Chinese style shabu-shabu or also known as Chinese hot pot here for your choice of AYCE experience. Little Sheep offers a festive shabu-shabu dish with 5 different soups made with various herbs and spices. Creates an authentic Chinese style hot pot broth that has rich and bold flavor. For the meat, this restaurant uses good quality of Australian and New Zealand meat. Here you can also enjoy wide variety of condiments which served in a large condiment buffet.
Price: Rp198.000,-++
Opens daily: 11 AM – 9.30 PM
BRI II Center Park 7th Floor, Jl. Jend. Sudirman, Bendungan Hilir, Jakarta Pusat
Phone: (021) 57853365
8. Ganesha Ek Sanskriti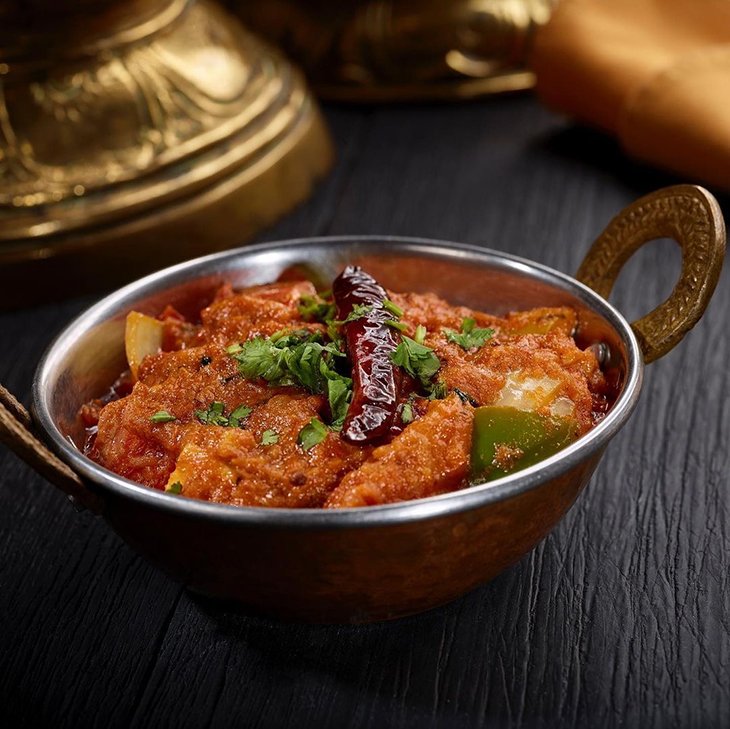 Who knew that everyone's favorite Indian restaurant serves buffet? This is the place to go for an unlimited serving of Indian Food, the good kind too! Available for lunch only.
Price (lunch only)
Rp. 145,000++ (Mon-Fri, 12pm-3pm)
Rp. 180,000++ (Sat & Sun 11.30pm-4pm)
Center Park BRI II Lantai 9 CP 901, Jl. Jend Sudirman Central Jakarta (Closed for renovation until further notice)
Phone: (021) 5719415
9. APREZ Cafe, Energy Building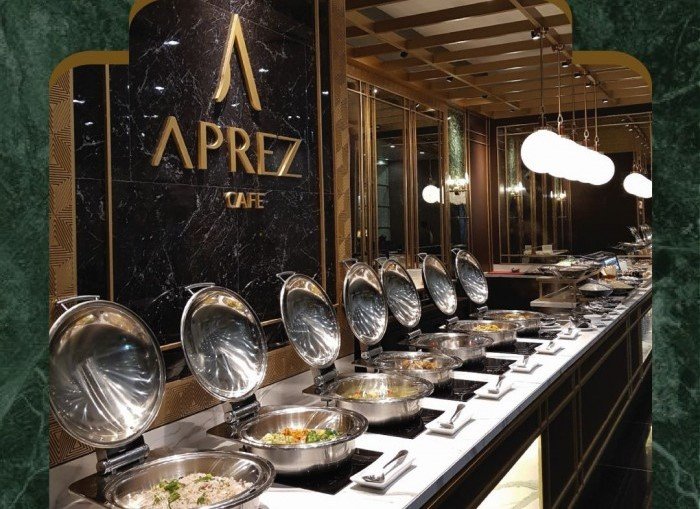 From the people behind the renowned fine dining restaurant, AMUZ Gourmet, APREZ is a cafe that's popular for its daily lunch buffet that serves a range of international and Indonesian food.
Price: Rp150,000 net/person, 11.30 am – 2.30 pm (Mon-Fri)
Phone: 021 2995 1406 or 0857 8189 8917
Location: Energy Building MZ Floor, Jl. Jendral Sudirman kav. 52 – 53, SCBD, Jakarta, 12190
10. Momo Paradise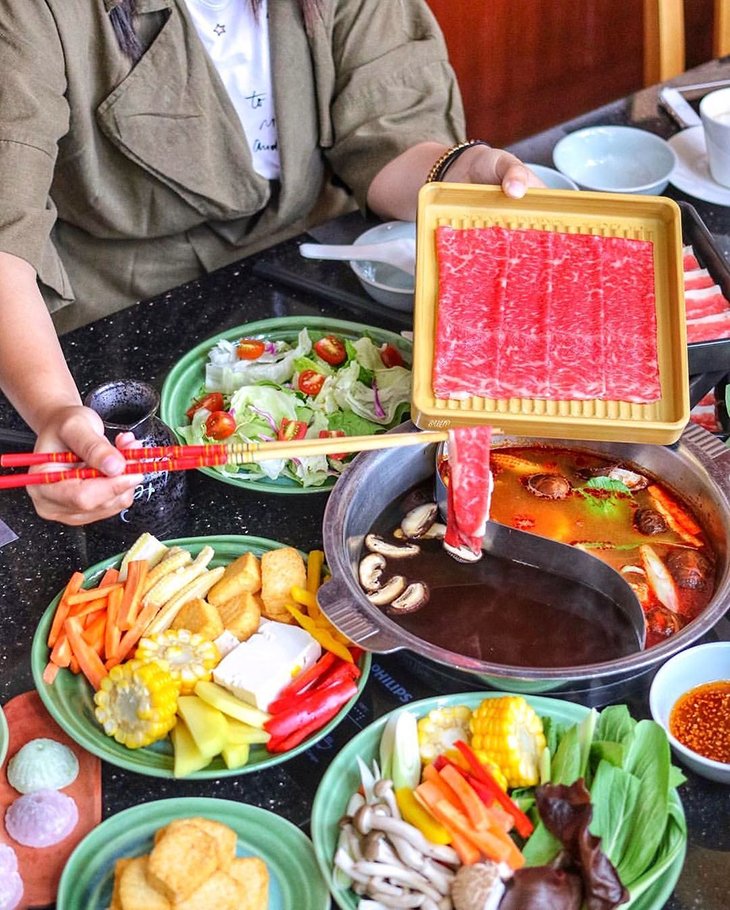 Momo Paradise Indonesia is a popular Shabu-Shabu chain from Japan that has spread all over Asia, including Indonesia. Serving authentic shabu-shabu and sukiyaki with premium meat and 20 types of vegetables and mushrooms.
Price:
US Beef Rp188,000++
*Time limit: 90 minutes
Ruko Crown Golf Blok D No 18-19, Bukit Golf Mediterania, Pantai Indah Kapuk Jakarta, Indonesia
Jl. Senopati Raya No. 92 Kebayoran Baru, Jakarta Selatan 12190
Phone: +62-21 279 36310 or +62 812 8888 647
https://www.facebook.com/momoparadiseid/
mo-mo-paradise.id
11. The Royal Kitchen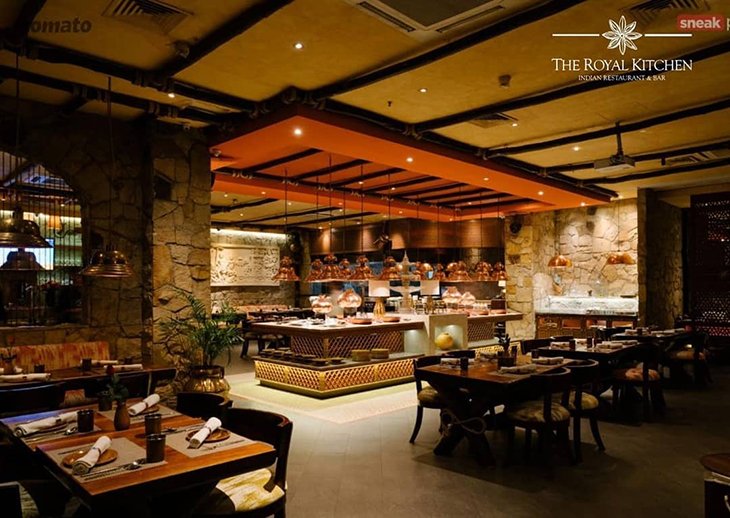 Another Indian restaurant in our list. Royal Kitchen has some killer tikka masala and naan bread, great for a good Indian feast.
Price:
Lunch (12.00-3.30pm) Rp160.000++
Bellagio Boutique Mall, Lantai Ground, Jl. Lingkar Mega Kuningan, Kuningan, Jakarta
Phone: 021 30029975
http://www.theroyalkitchenjakarta.com
12. W&S Bottle Shop and Eatery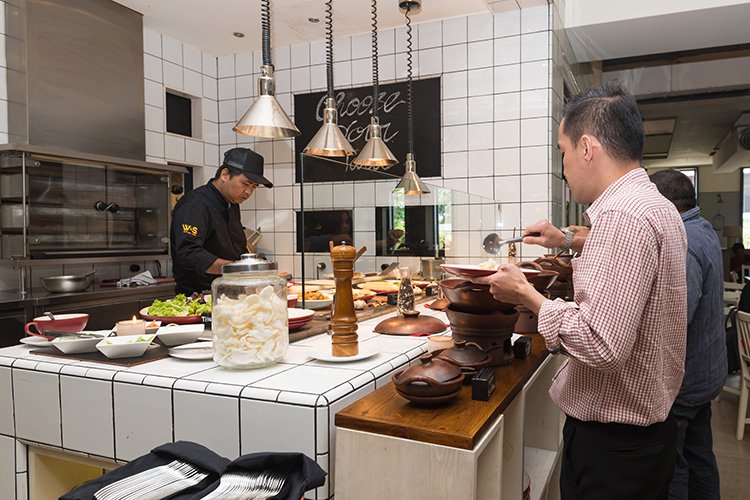 W&S Bottle Shop and Eatery that is making quite the buzz as a one-stop place both not only for liquor shopping but also their very affordable lunch buffet. For Rp. 105,000++, you get to enjoy quite the spread of different buffet that changes every day. From Indonesian, Thai, Asian to Western-themed menu. The selection is not excessively extensive, but it is well-prepared and definitely has all you need in a satisfying meal.
Price: Rp. 105,000++/person
For reservation and more information, contact 021 – 75920249 or RSVP to: 082112701232
W&S Bottle Shop and Eatery
Cilandak Town Square, GF DO48 Jl. TB. Simatupang Kav 17, South Jakarta
Email : [email protected]
13. Washoku Sato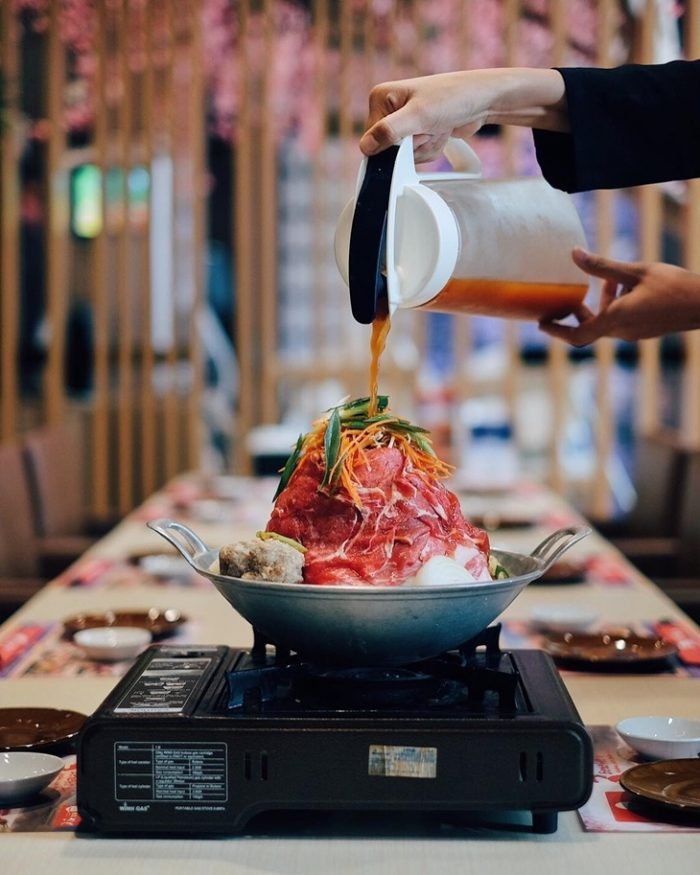 Originated from Japan since 1958, Washoku Sato opens its branch in Jakarta for people experience the authentic Japanese dishes with relatively affordable price. Enjoy your AYCE shabu-shabu here with more than 100 dishes and items, from various types of meat, sushi, tempura, and soups.
Price: starts from Rp198.000,-++
Opens daily: 10 AM – 10 PM
14. Yuraku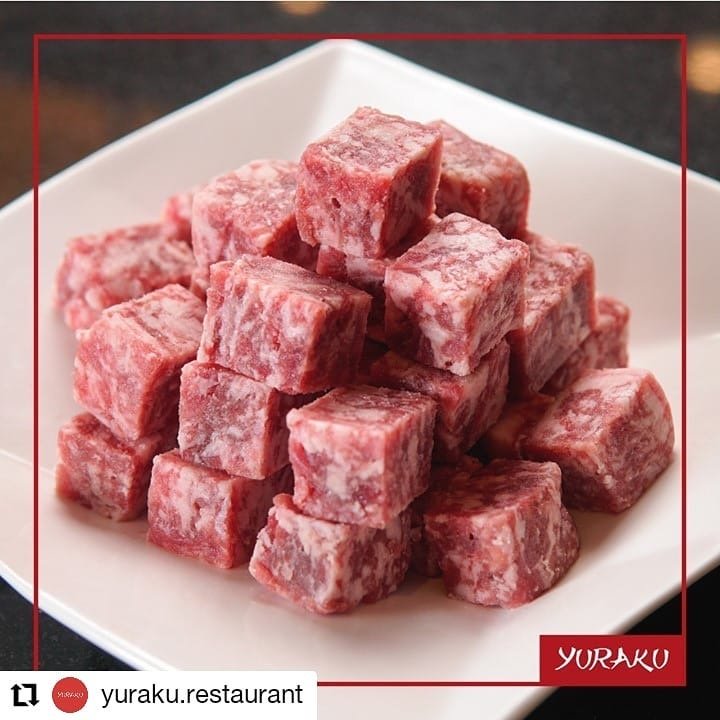 Oldie but goodie, Yuraku is a good place to go to in Mall Kelapa Gading. Serving all you can eat/ala carte yakiniku/shabu-shabu. For All You Can Eat, you also get a variety of Dimsum, Sushi, Tempura, Salad, Soup. Non-AYCE package is also available for small eaters!
Price: Monday-Thursday: Rp184.690++
Friday-Sunday: Rp187.990++
Mall Kelapa Gading, Ground Floor, unit 195
Phone: (021) 4529719
IG: @yurakumkg
15. Pronto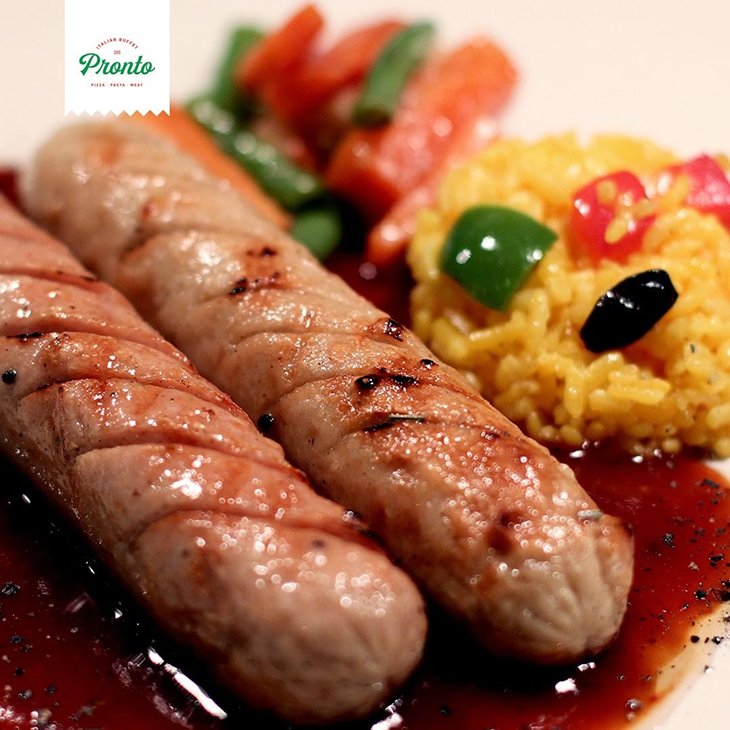 An all-you-can-eat Italian restaurant in Jakarta. Offering a wide selection of Italian foods with high-quality ingredients.
Price: Rp148.000++ (Sun-Sat | 10 am – 10 pm)
Mall Pondok Indah 1 Lt. 2
Jl. Metro Pondok Indah, Pondok Pinang, Kebayoran Lama, Jakarta Selatan
P: (021) 7506985
16. Oh My Grill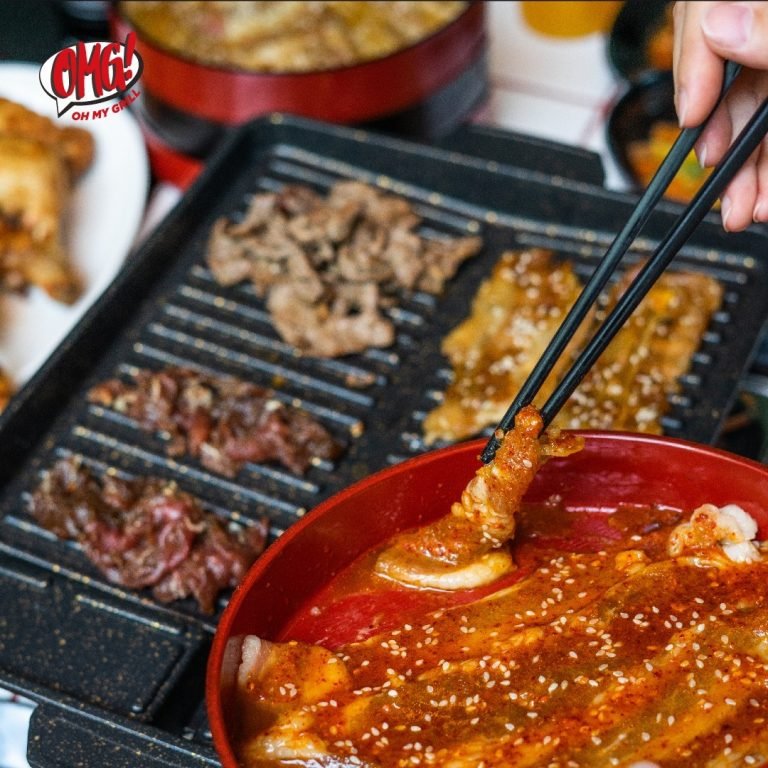 Oh My Grill is an all you can eat restaurant that provides authentic BBQ recipes, first in Indonesia. With 4 choices of flavor, you can eat chicken BBQ or beef BBQ as much as you like for 90 minutes. Using fresh and quality ingredients, the taste of beef and chicken are surely addictive. This all-you-can-eat restaurant only charges you for IDR 99,000,-.
Jl. Boulevard Raya, Blok QJ1 No. 18-19, Kelapa Gading, Jakarta Utara
12 pm – 11 pm
17. Simhae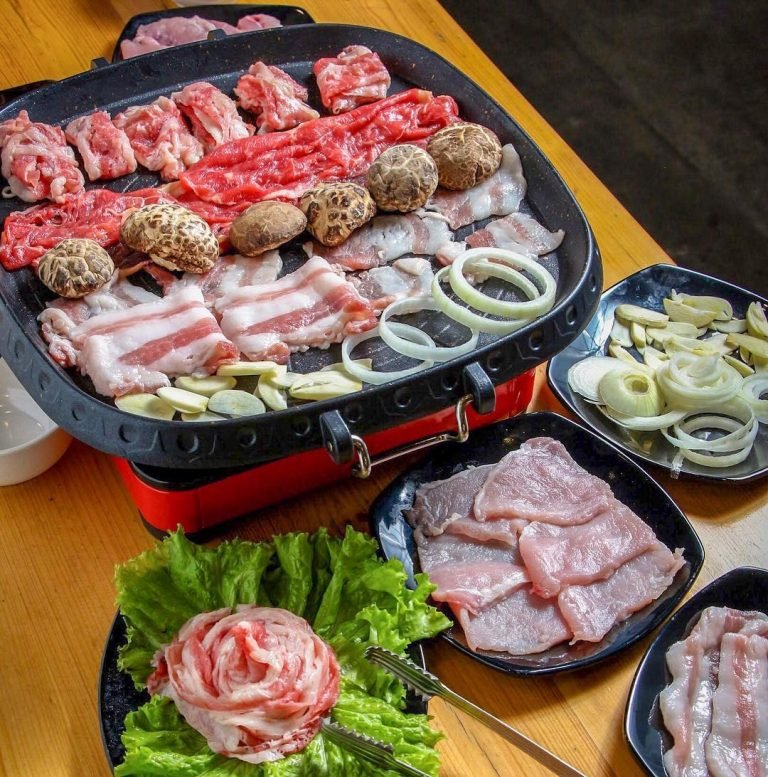 Don't be a meat lover if you haven't stopped by Simhae Korean Grill. Just pay IDR 99,000/person, you can eat as much Korean grill as you like for 1.5 hours. The meat used is very fresh with pleasing cuts. The restaurant also provides a variety of side dishes with a satisfying flavor.
Jl. Pluit Utara Raya No.62, Pluit, Penjaringan, Jakarta Utara
12 pm – 11 pm
P:  +62813-8186-2155
18. Bamboo Dimsum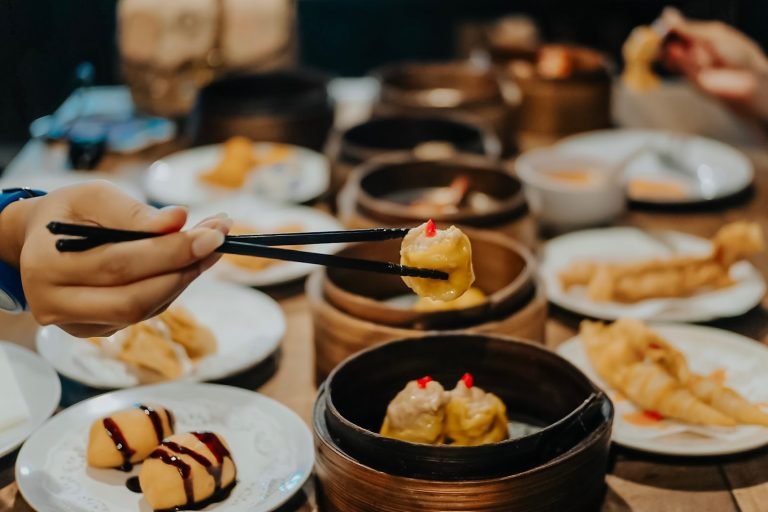 Photo: Herni Prayekti
Here you can taste a variety of delicious dim sum at very affordable prices. To get all you can eat menu, you only need to pay 58K per one person. About the taste, of course, you won't be disappointed, especially after you try the siomay menu.
Jl. Tebet Raya No.78B, Tebet Timur, Jakarta Selatan
10 am – 1o pm (Sun-Wed) | 10 am – 11 pm (Thur – Sat)
P: (+6221) 45879292
19. Tucano's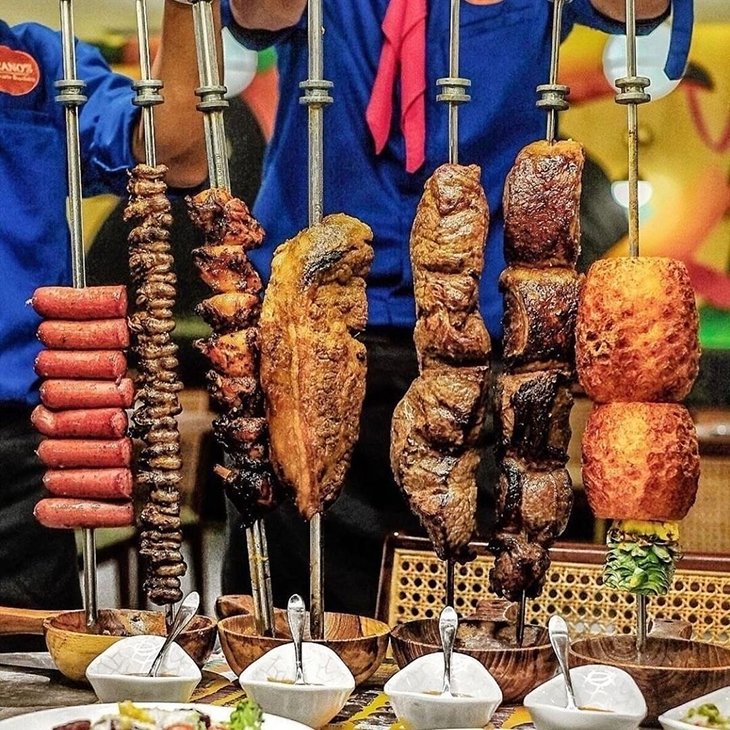 A Brazilian churrasco is introduced in Jakarta by the newly open Tucano's Churrascaria BBQ restaurant, located at Senayan City Mall. Opened on July 7, 2020, Tucano's will bring unique and different All-You-Can-Eat concept for Jakarta meat lovers. Named after Brazilian Bird, Tucano's brings the festive of best quality meat with authentic Brazilian style BBQ Churrasco (read: shoe-HAS-ko) concept and grilled meat that is cooked on 900 degrees temperature by a special machine. Customers can also experience this unique serving style when the chefs will move around the restaurant with the skewers and slicing meat onto the customer's plate. The All-You-Can-Eat concept comes with durations starting from 60 minutes. You will be served with various types of beef, such as Picanha (Prime Top Sirloin), Alcatra (Top Sirloin), Fraldinha (Hanging Tender), Lamb Leg, Cupim (Beef Hump), Beef Sausage, Coracao (Chicken Heart), Frango (Chicken Leg), and Grilled Pineapple. The Churrasco package starts from IDR 168.000++.
Tucano's Brazilian BBQ
Senayan City Crystal Lagoon LG floor, Jl. Asia Afrika No.19, Gelora, Tanahabang, Jakarta Pusat
P: +6221 7278 1035 | +62878 2200 0808 (WhatsApp)
Instagram: tucanos_jakarta
Website
20. FOGO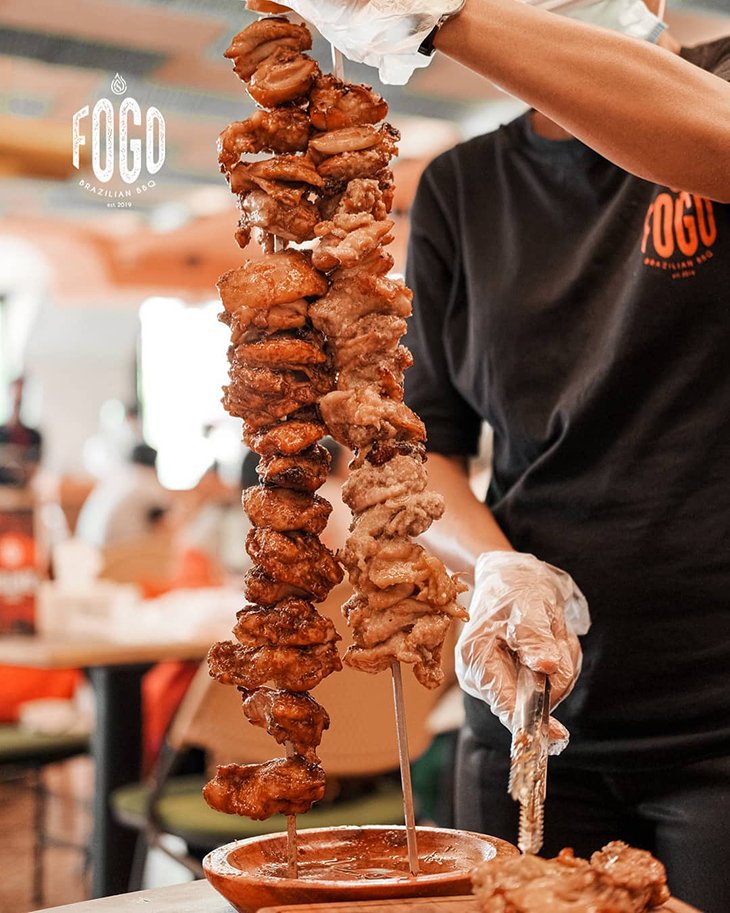 You can't live a full life on an empty stomach. Also, are you sure you can resist this delicious temptation? Come enhance your all-you-can-eat dining experience with this Brazilian BBQ's juicy and tender meats! Mediocrity is not something they are aiming for. So, to give you the full Brazilian BBQ taste experience they have 4 sauces that you must try at Fogo Brazilian BBQ. To fully enjoy your beef to the fullest, we recommend you fill-up the plate with the various options from the buffet. Ranging from garlic bread, bolognese pasta, chicken wing, to the deadly sauces, a one-stop solution for AYCE needs. This All You Can Eat Brazilian BBQ is only at IDR 125.000++ per pax!
Fogo Brazilian BBQ – Jakarta
Intiland Tower, Jl. Jend. Sudirman No.Kav 32,
Karet Tengsin, Tanah Abang,
Central Jakarta City
Phone: (021) 57906000
FOGO Brazilian BBQ – Grand Indonesia
3A Floor, Unit ED1, 03C-D Grand Indonesia West Mall,
Jl. Tlk. Betung I No.45, Kebon Melati, Tanah Abang,
Central Jakarta City
Phone: 0811-1320-023