As diverse and varied as the archipelago itself, Indonesia has a wide range of culinary heritage that not only feast your eyes but is also rich in flavor, thanks to the use of herbs and spices to excel the taste. Naturally, each region or we say province differs culturally therefore the culinary journey through Indonesia is just as diverse and dynamic. From savory to sweet, and then tangy and spicy, we are so thankful that you can find any kind of region's specialty restaurants in Jakarta. So, here is the top pick of our favorite specialty Indonesian restaurants divided by region category you can find in Jakarta.
Top Indonesian Restaurants in Jakarta Listed According to Regional Specialties
Indonesia
TeSaTe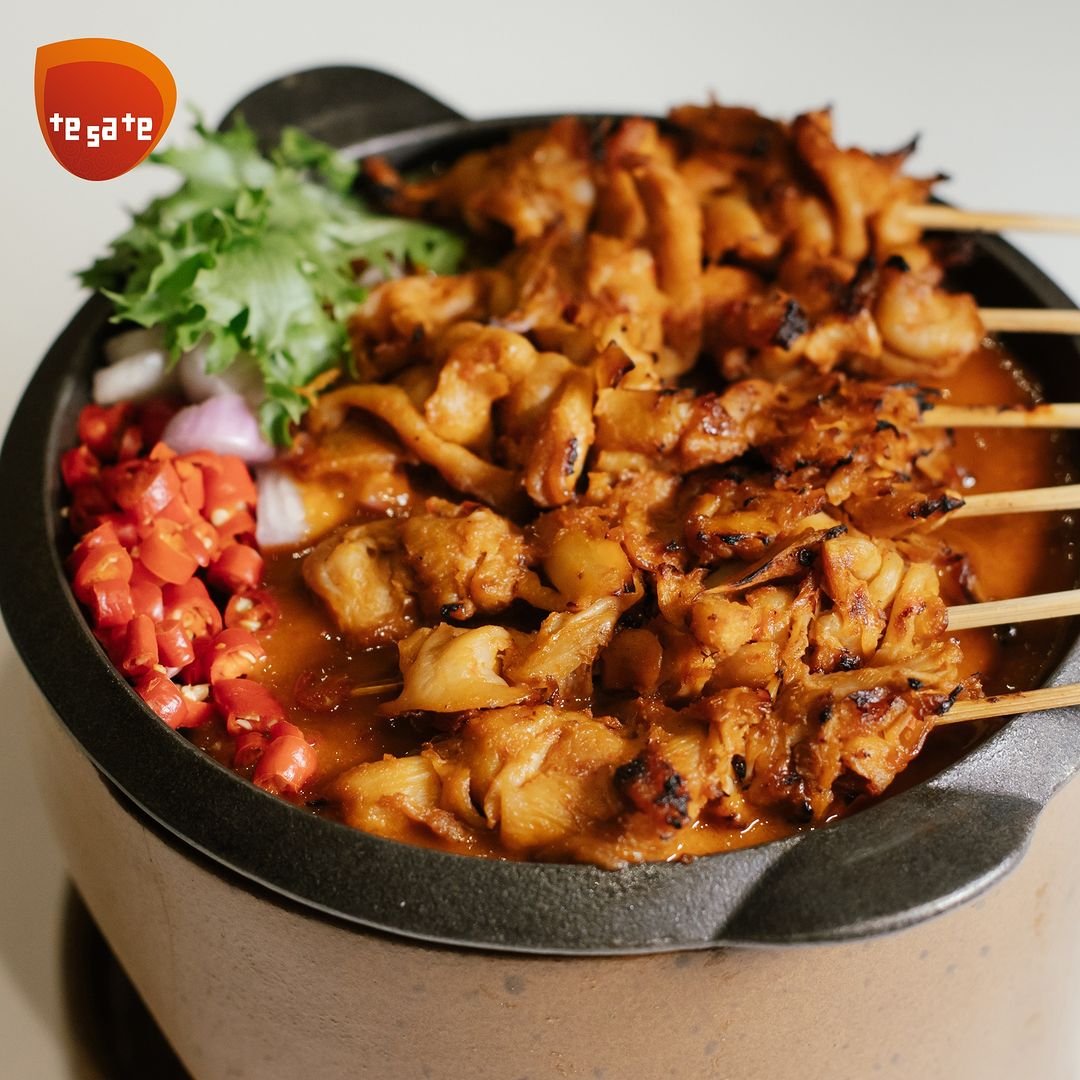 Embark on a flavorful journey through Indonesian cuisine with TeSaTe.  Specializing in Indonesian cuisine, TeSaTe recognizes the importance of honoring and preserving the nation's legacy. Unlike other Indonesian restaurants, TeSaTe showcases a wide array of elevated Indonesian dishes, allowing guests to discover creative yet familiar flavors. 
Jl. Dr. GSSJ Ratulangi No.39, Gondangdia, Kec. Menteng, Jakarta 10350, Indonesia
Phone: +62 21 31931250
Pacific Place Mall Level 5
Jl. Jenderal Sudirman No.52-53, Jakarta 12190, Indonesia
Phone: +62 21 57973653
Plaza Senayan
Jl. Asia Afrika No.8, Jakarta 10270, Indonesia
Phone: +62 21 5725521
Smriti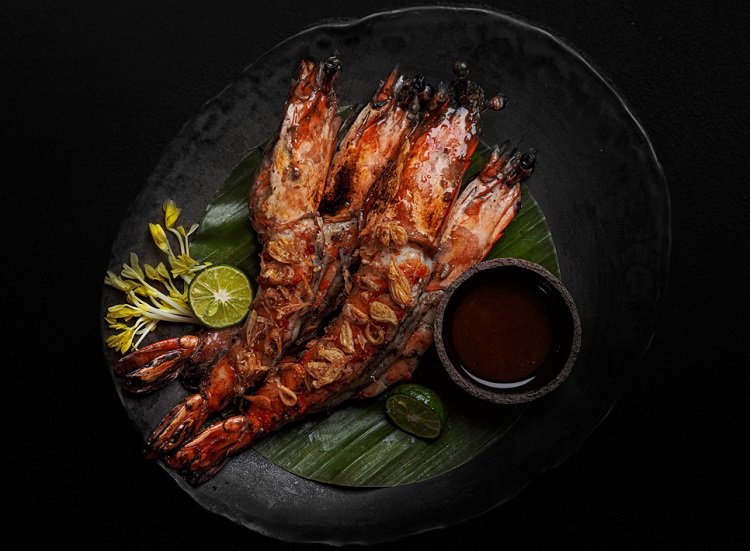 Nestled in the Tanah Abang area which is one of the prominent areas for government offices and business districts, lies Smriti Jakarta, a modern and thoughtful Indonesian restaurant and space for reliving that vivacity through our contemporary Indonesian cuisine, curated spaces, and entertainment. Coming from an ancient Sanskrit word that means 'commemoration', Smriti Jakarta was born to challenge the boundaries of Indonesian traditional cuisine.
Jl. Tanah Abang Timur No. 3, Tanah Abang, Jakarta Pusat 10110
Phone: +6281282062121
Instagram
KAUM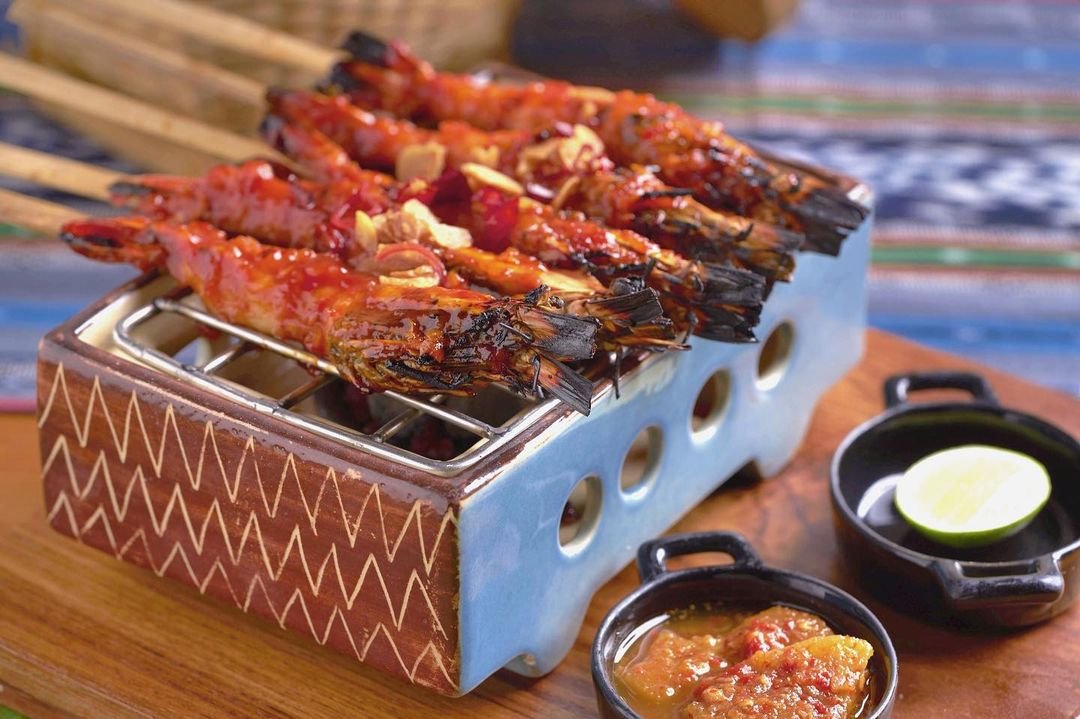 KAUM celebrates unique traditional dishes, inspired by the archipelago's indigenous tribes and their cooking techniques. KAUM – under the Potato Head family – also works closely with independent local producers in many remote areas to showcase the country's incredible yet rare ingredients. 
Jl Dr. Kusuma Atmaja No. 77-79, Thamrin, Jakarta Pusat
Phone: +62 21 22393256, +62 813 81715256
Instagram
Padang
Pagi Sore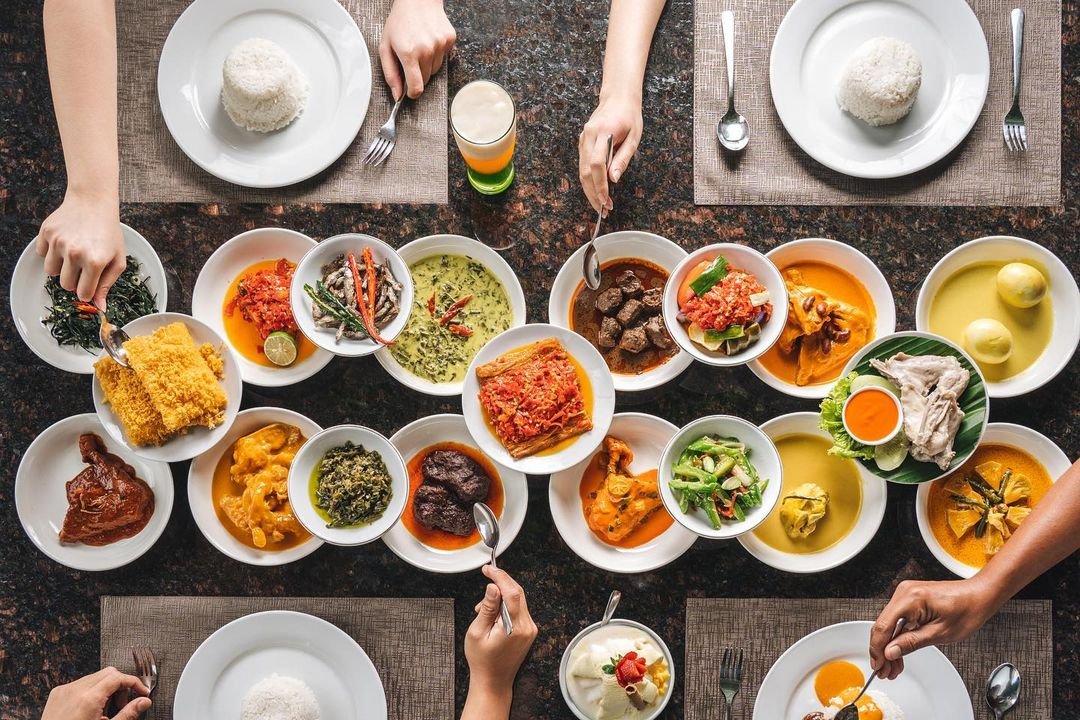 As one of the oldest Padang restaurants in Jakarta, Pagi Sore serves the authentic flavor of Minang cuisine inherited from generation to generation. Pick your favorite amongst the many dishes served on your table. Although always the winner is their legendary Rendang, dark brown, almost black even from 8 hours of the cooking process. A rendang that many swear as the best in Jakarta.
Multiple locations: Cipete, Rawamangun, Cempaka Putih, Sunter, Kalimalang, Jeruk Purut, PIK
Bopet Mini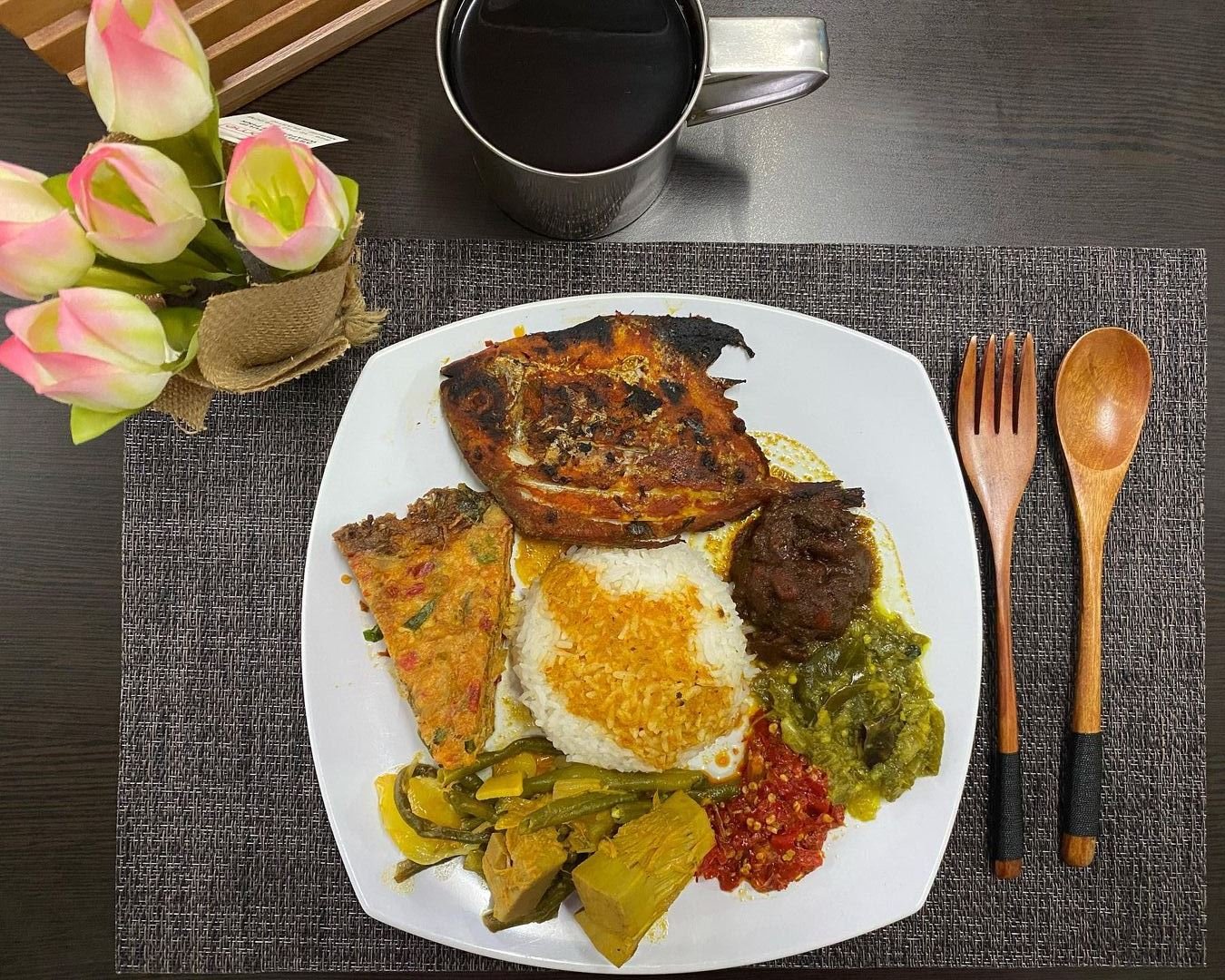 The restaurant, which has been opened since 1982, has become a mandatory culinary tourism destination because of its delicious and varied food menu. Famous for its cassava leaves and curry bamboo shoots, the side dishes served are not much different from other Padang restaurants, such as snapper curry, rendang and grilled chicken. Here visitors can also find light snacks typical from Padang.
Jalan Raya Bendungan Hilir Kav I A, Jakarta 10210,
Phone: +62 21 5713505, +62 815-8677-6685
Instagram
Padang Merdeka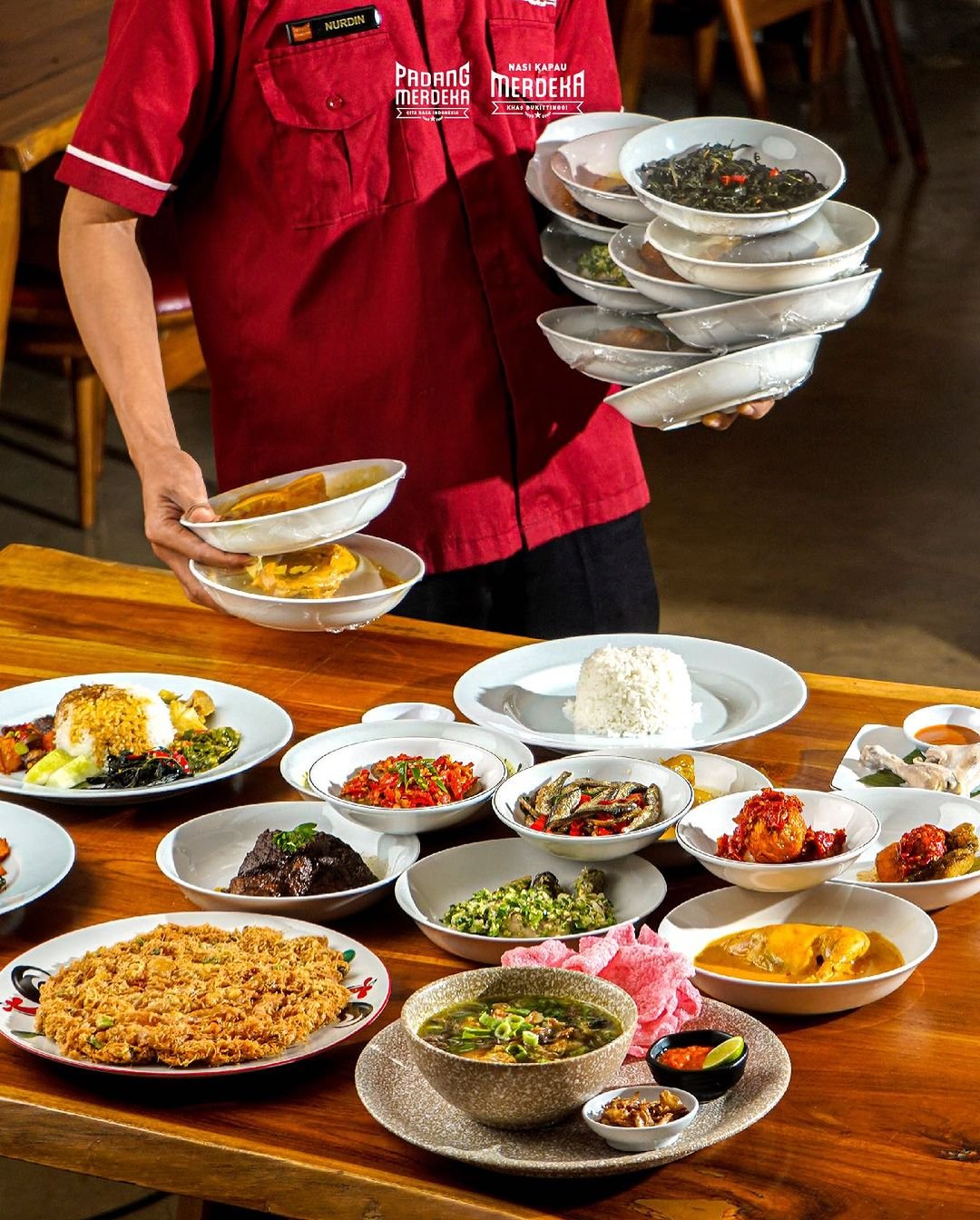 Experience the different sensations of enjoying Minang cuisine here at Padang Merdeka restaurant. The place serves Minang-inspired dishes with a modern twist that is rich in flavor. Here you must try Dendeng Batako (crispy sliced beef) topped with fried green or red chili and also Rendang in a decorated Indonesia's historical journey ornaments.
Multiple locations: Kota Tua, Harmoni, Cipete, Pluit, Tebet, Rawamangun
Instagram
Bali
Taliwang Bali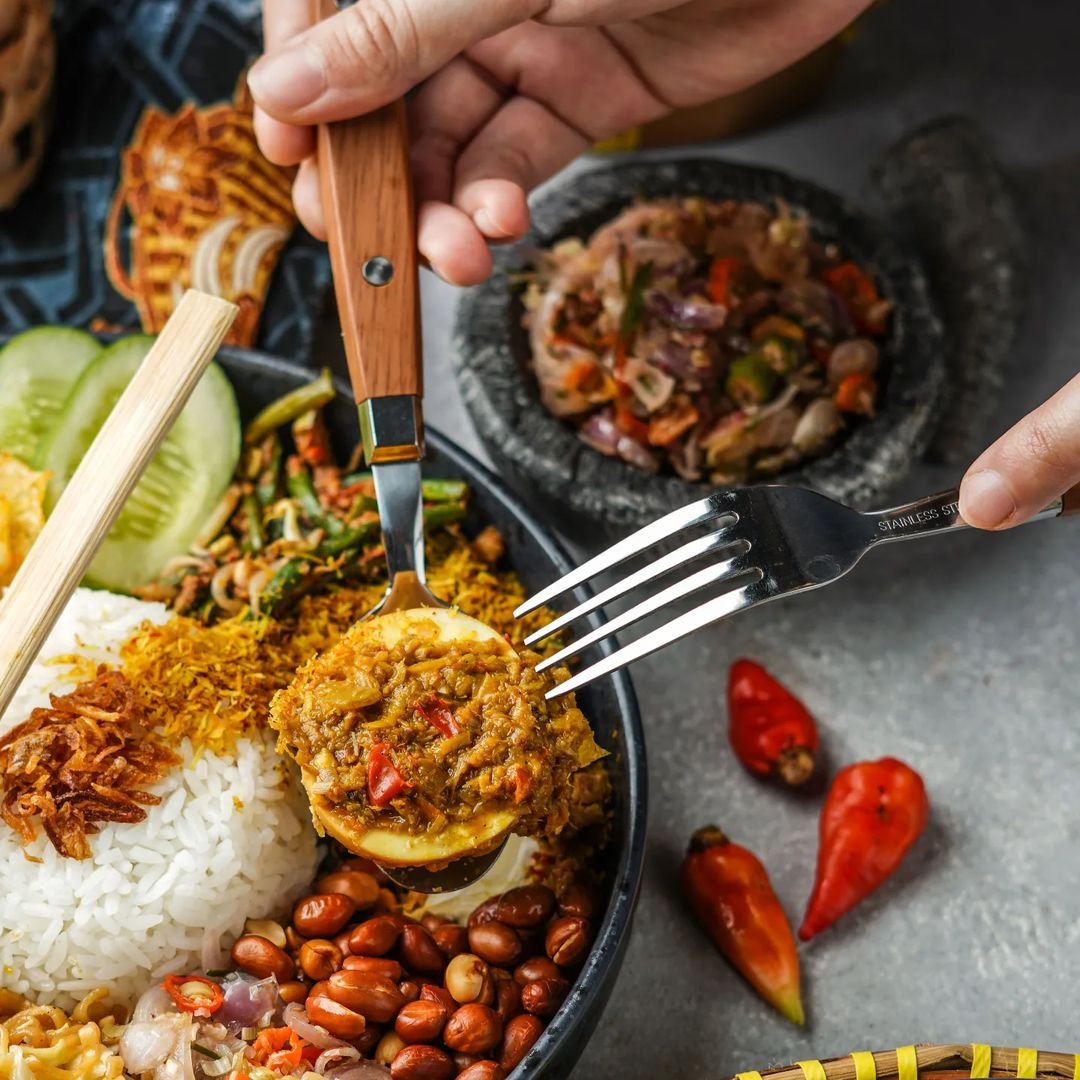 Taliwang Bali serves approximately 80 Balinese and Lombok special dishes from main meals, snacks, and boxed rice. With its strategic location in the middle of the city, you can enjoy the exotic menu here, such as Nasi Bali Mbok Jegeg, Bebek Goreng Ubud, Sate Lilit, Sate Plecing and others.
Multiple locations: Emporium Pluit, Grand Indonesia, Kota Kasablanka, PIM3, Senayan Park
Instagram
Smarapura Traditional Resto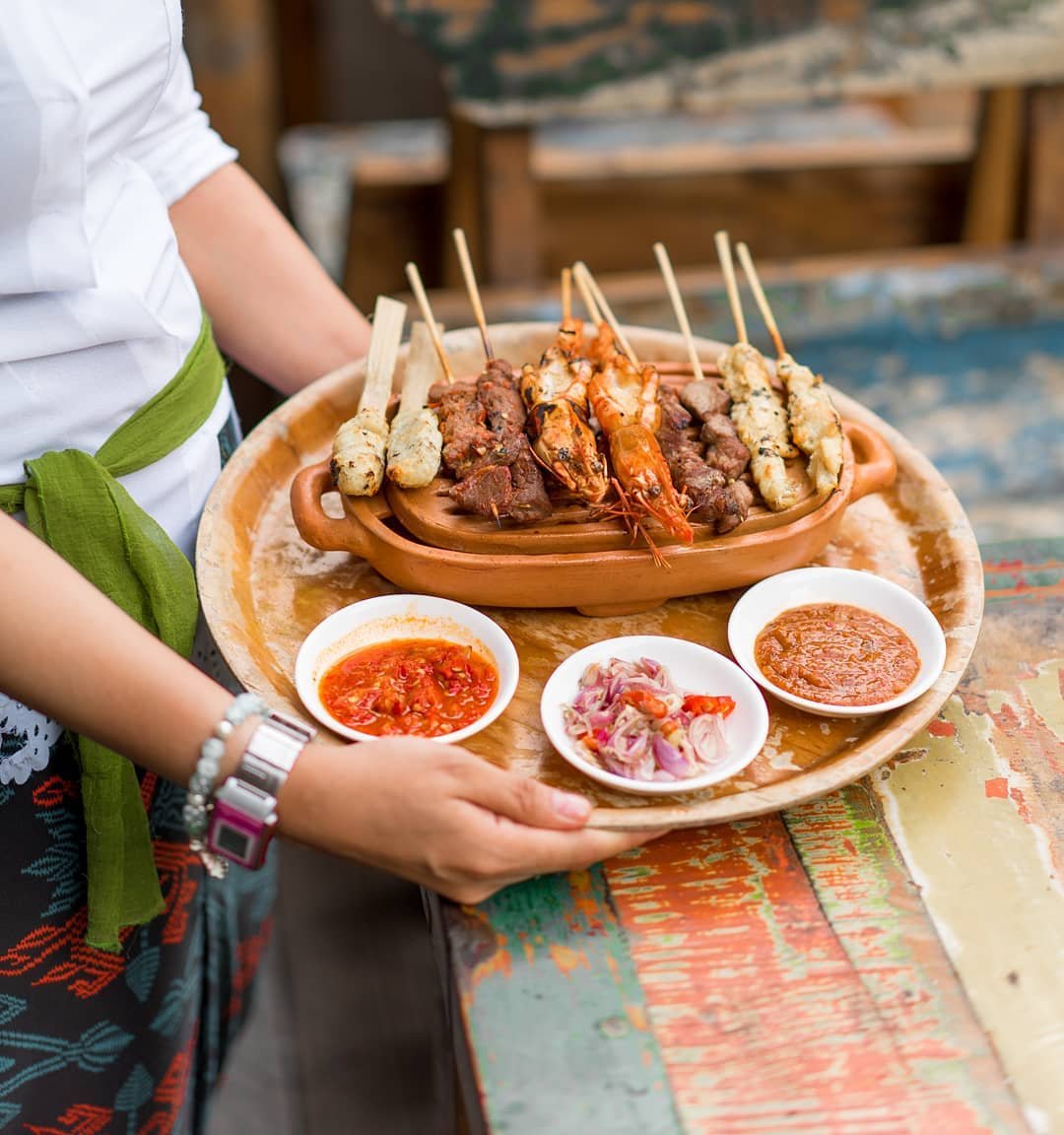 Smarapura Traditional Resto is best known for its Balinese fare in an atmospheric, open-sided spot with a covered terrace & tables around a pool. Tucked away in the Tebet area, the reasonable prices and their friendly staff make diners come back for more.
Jl. Tebet Timur Dalam II No.43, Tebet,Jakarta 12820
Phone: +6221 8370 2402, +62815 8523 3418
Instagram
Bebek Tepi Sawah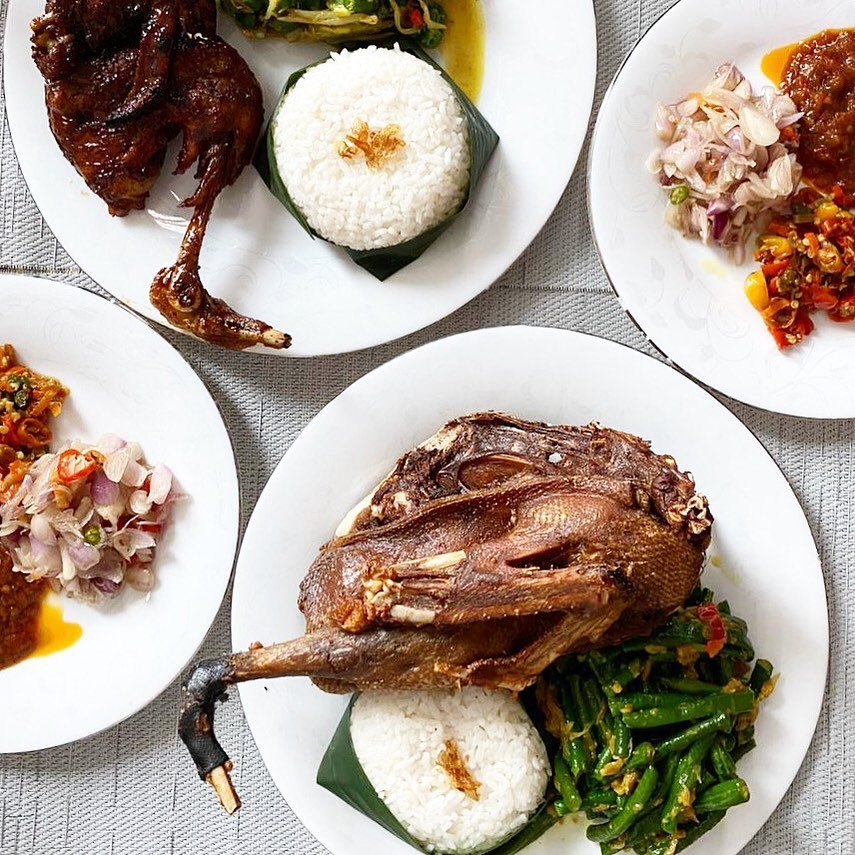 A family-owned establishment in Ubud, Bali. Since 1999, Bebek Tepi Sawah has satisfied thousands of visitors through feasts, for the eyes and taste buds alike. The crispy fried duck dish of which Bebek Tepi Sawah is well-known goes through hours of the process. The warm service, comfortable Balinese ambiance, and excellence in their cooking method will make every visit to Bebek Tepi Sawah worth it.
Multiple locations: Baywalk Mall, Cilandak Town Square, PIM 2, Soewarna, Citywalk Sudirman, Neo Soho
Instagram
Manado
Beautika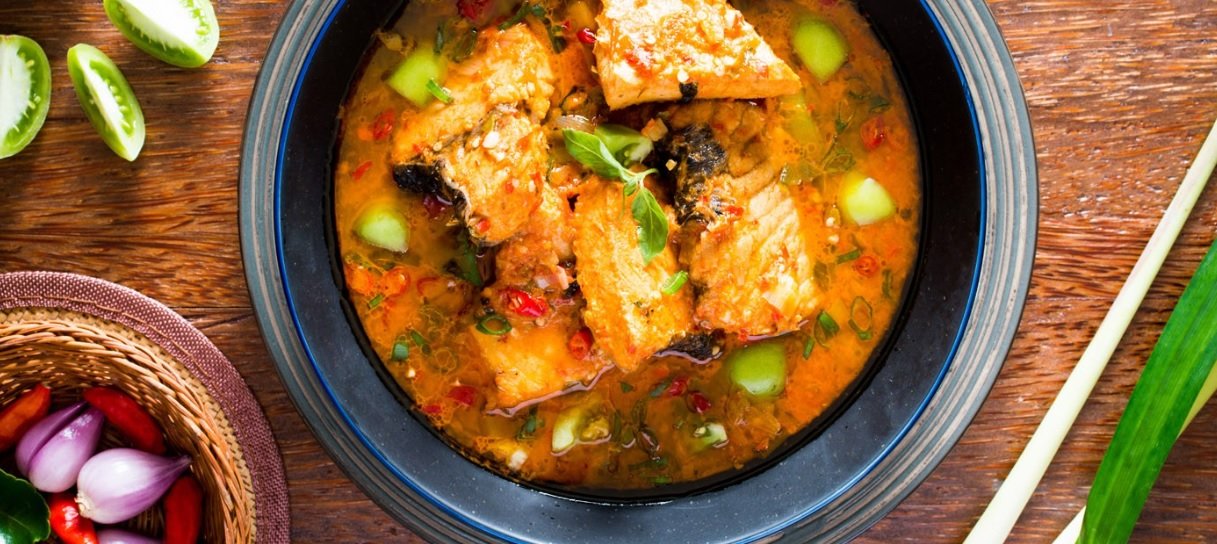 At first, Beautika was a beauty salon which also served typical Manado snacks, including Bubur Manado, Yellow Rice, Cakalang Noodles, Fried Bananas, Gohu, and Es Kacang. To this day, Beautika is famous for serving Manadonese specialties and is known for its spicy and rich food. Beautika's food recipes are original and typical from Manado which have been known for generations.
Jl. Hang Lekir No.1, Jakarta 12220, Indonesia
Phone: +62 821-1222-9163
Jl. Abdul Muis No.70, Gambir, Jakarta 10160
Phone: +62 821-1222-9165
Jl. Panglima Polim IX No.19A, Jakarta 12160
Phone: +62 821-1222-9166
Sarang Oci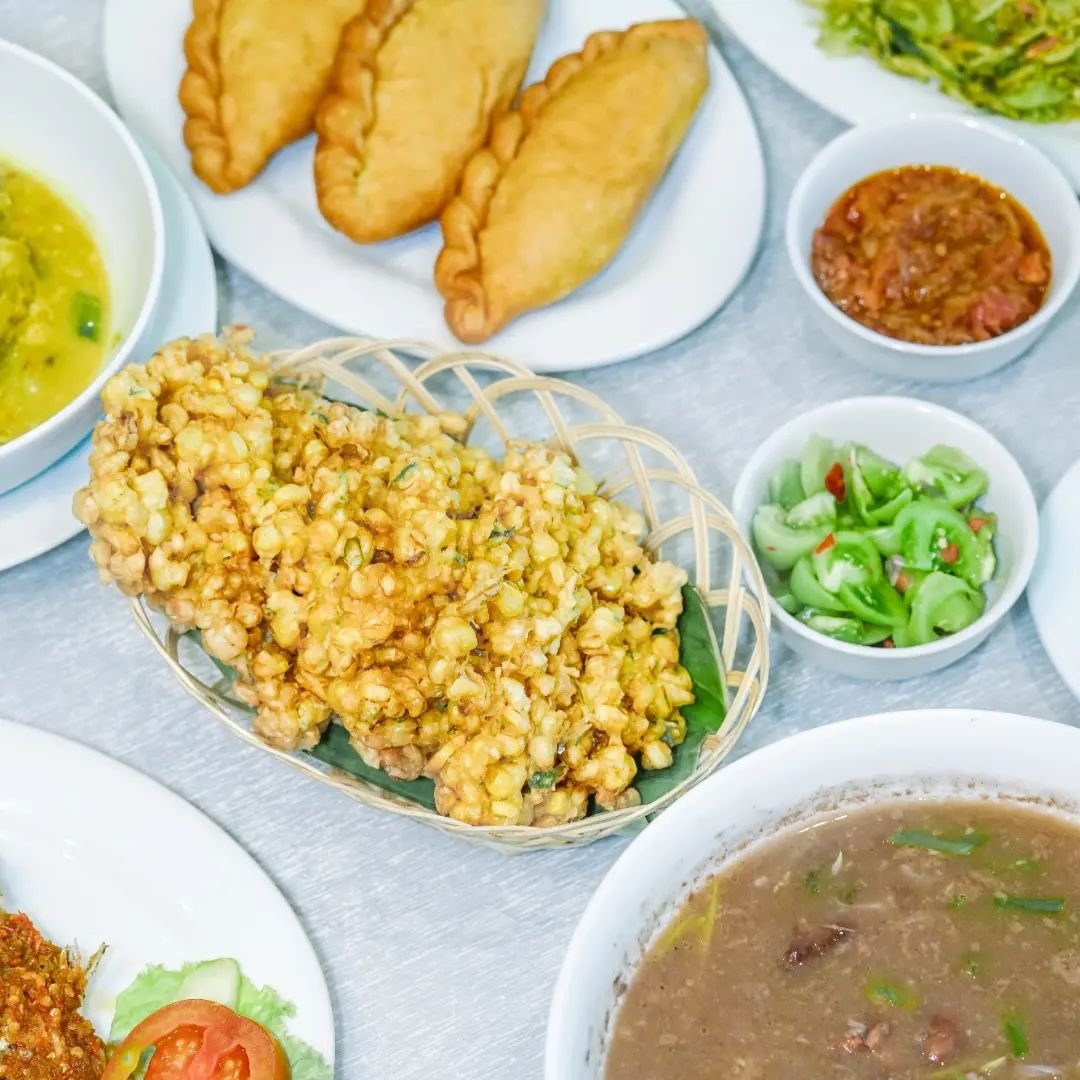 Not only serving Manadonese grilled fish dishes, visitors can also taste a variety of tantalizing spicy dishes from Minahasa Land at Sarang Oci. Starting from woku chicken, cakalang fufu, and the most famous are the tempting corn cakes. There are also various traditional snacks; such as klappertaart, kue Balapis, panada, to lalampa.
Multiple locations: Jl. Panjang, Tebet, Bulungan, Kelapa Gading, Senen, Sahid Sudirman
Website
Bunga Pepaya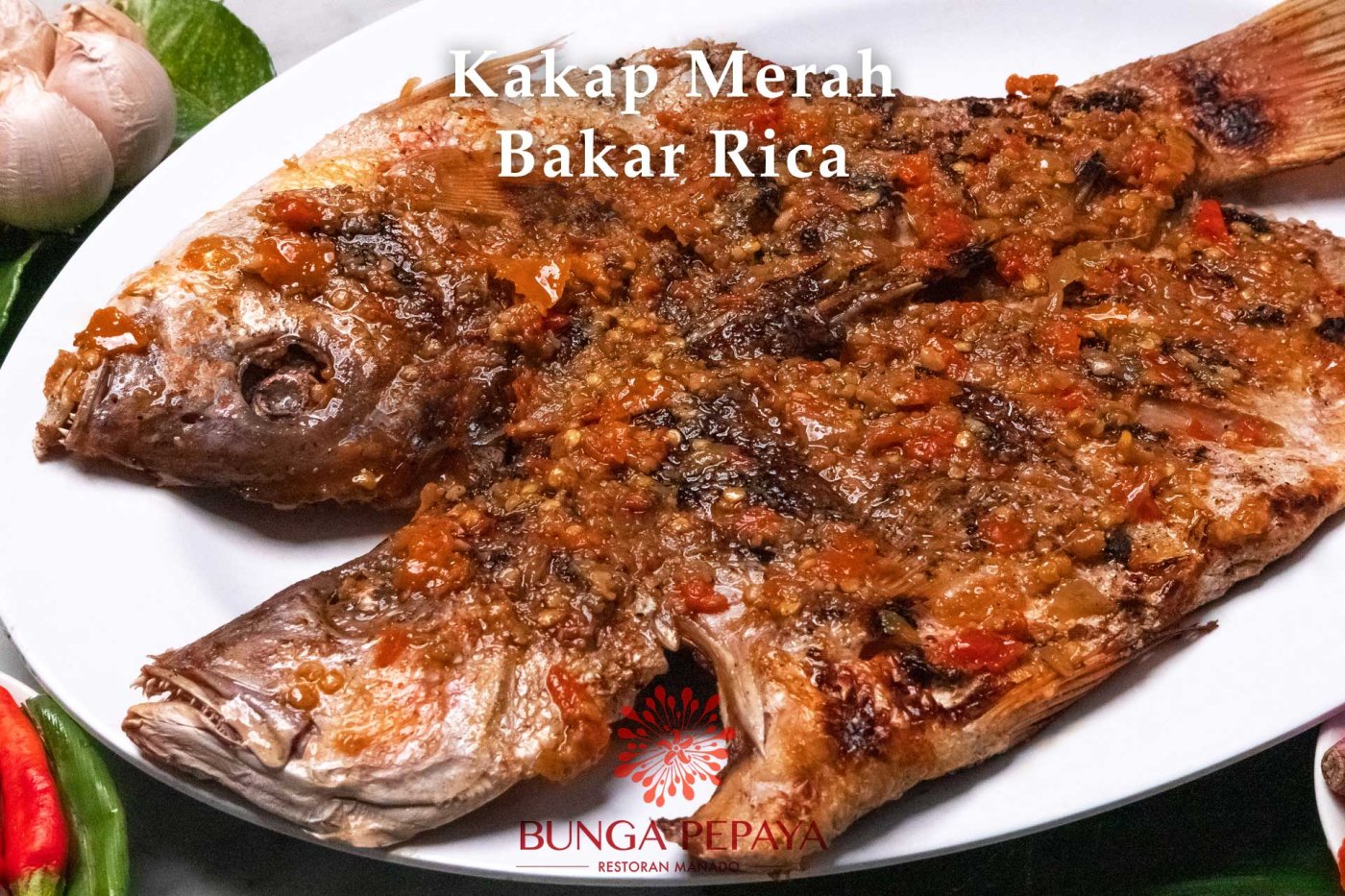 This restaurant started with the founder who had lived in Sangir Talaud for a long time, mingling with the native people from the mountains to the coast. All dishes are really freshly prepared. With the position of the kitchen that is deliberately made open, visitors can see firsthand the process of preparing the dishes. They also bring the best chefs and spices directly from Minahasa.
Jl. RP. Soeroso No.16, Jakarta 10330, Indonesia
Phone: +62 21 3141616
Website
Makassar
Sop Konro Karebosi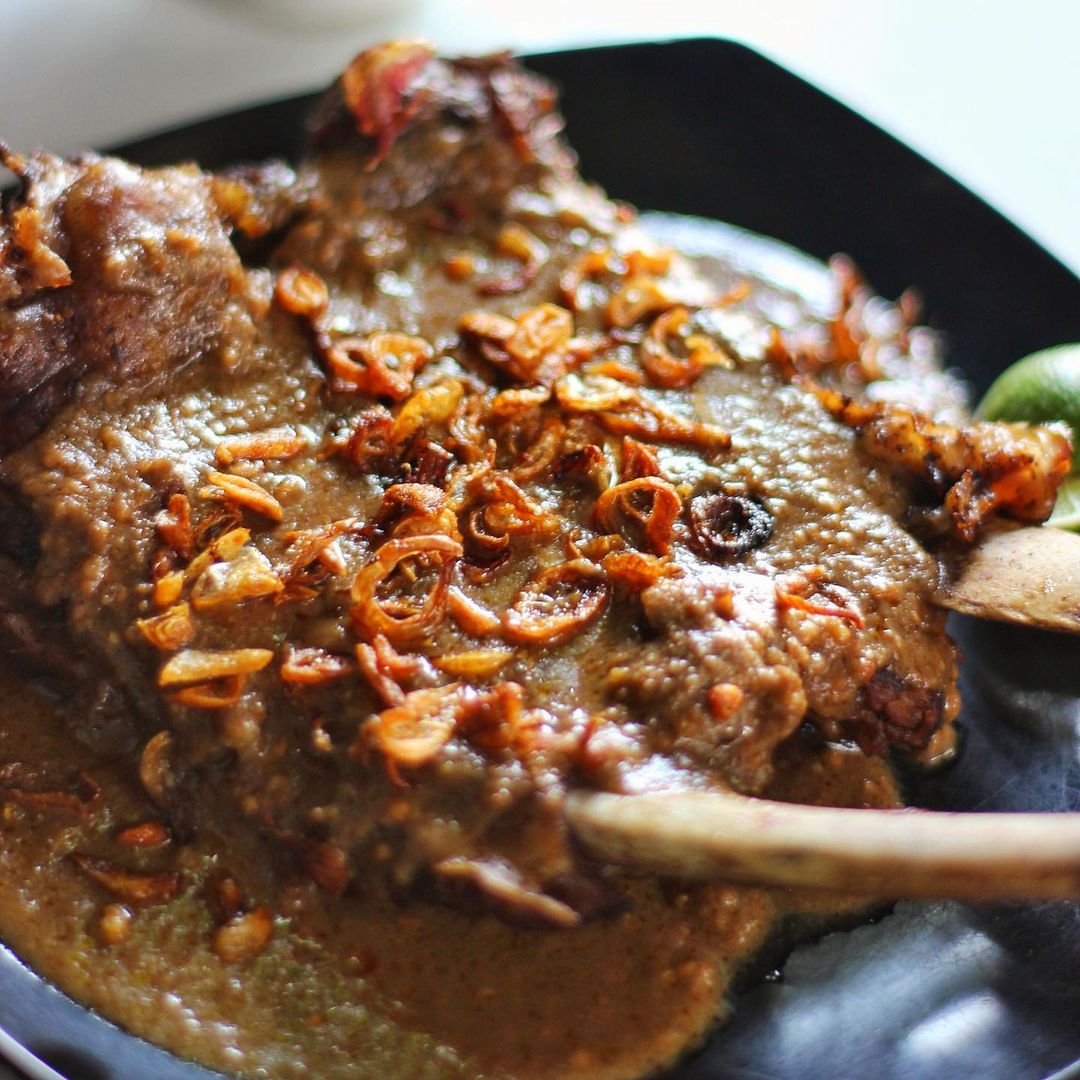 Originally in Makassar, Sop Konro Karebosi only sells two types of konro, such as Sop Konro and Konro Bakar. This food stall has been able to survive for more than 50 years since it was founded in 1968. Sop Konro Karebosi still exists and is always full of visitors. In Jakarta, this food stall sells other South Sulawesi specialties such as Coto Makassar, so the menu is more varied.
Jl. Boulevard Raya Blok TA2 No. 38, Kelapa Gading, Jakarta Utara
Phone: +6221 4520990
Instagram
Mamink Daeng Tata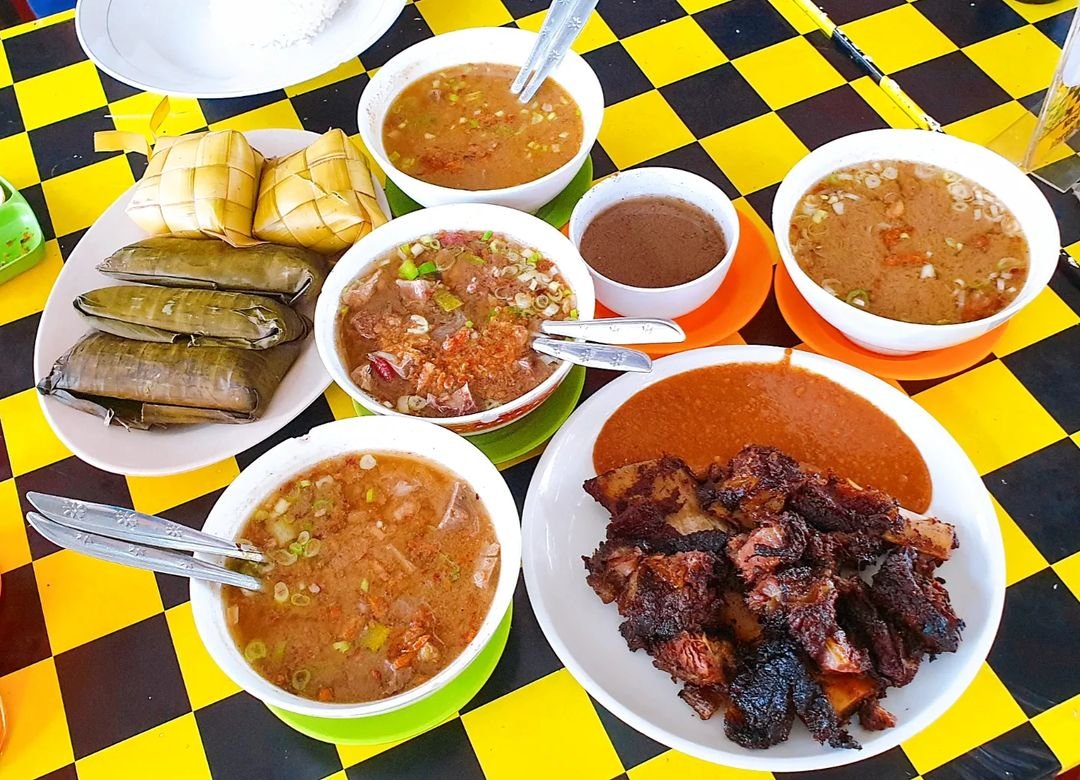 Needless to say, Mmaink Daeng Tata is quite famous among the people of Jakarta. Slipping into the Tebet area, you can find the Mamink Daeng Tata restaurant which provides ribs, konro, fried ribs from Dabu to coto Makassar with delicious flavors. This restaurant offers enormous portions of grilled konro or tata ribs.
Tebet Barat, Jl. KH Abdullah Syafei No.33, Jakarta 12810
Phone: +62 21 8355555
Pelangi Seafood Menteng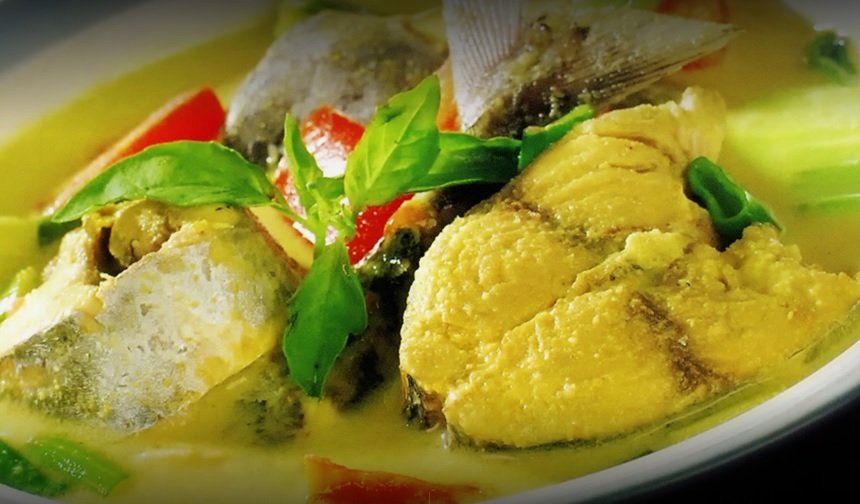 Pelangi Seafood Menteng is nestled on Johar Street. With a homey and comfortable atmosphere, the restaurant provides typical Makassar, traditional, seafood & Chinese food with a high quality taste.
Jl. Johar No.16, Menteng, Jakarta 10340
Phone: +62 21 3103372
Sunda
Talaga Sampireun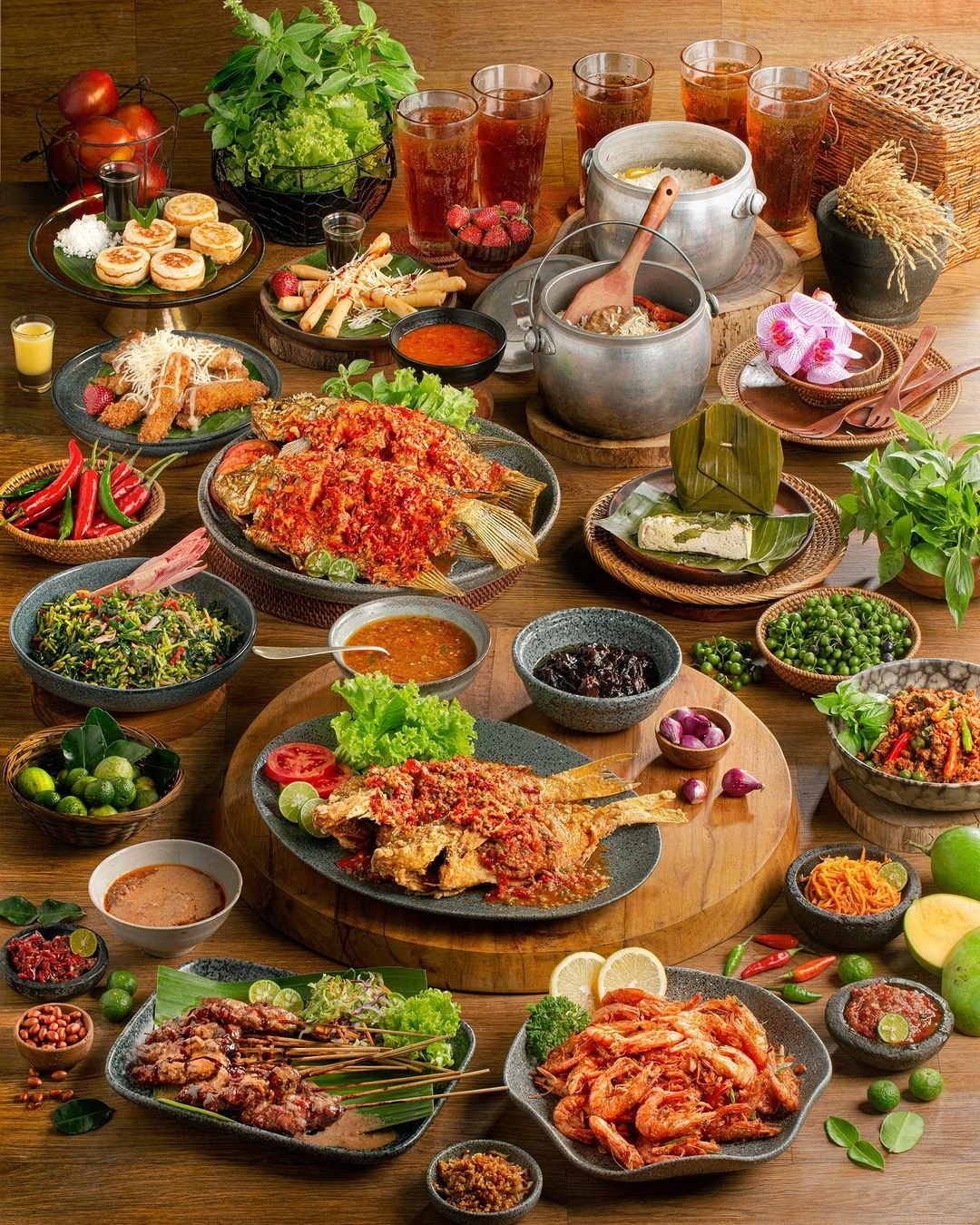 Talaga Sampireun comes from Sundanese which means a layover house. So in every restaurant, Talaga Sampireun offers a comfortable dining place with a unique architectural house, where you can hear the wind and water rushing whispering into your senses while eating various types of Sundanese dishes that are evocating your appetite.
Multiple locations: Bintaro, Ancol, Puri, Menteng
Instagram
Gubug Makan Mang Engking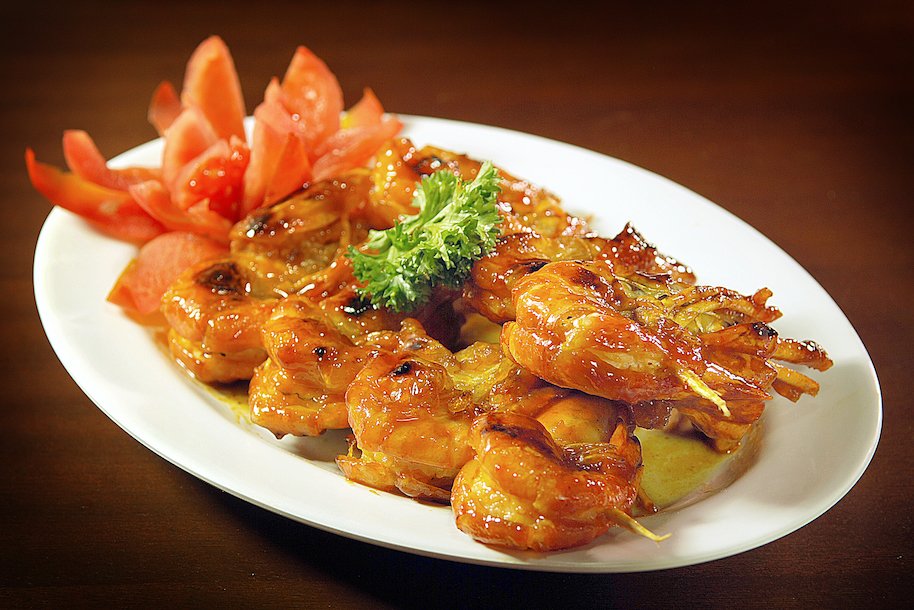 Gubug Makan Mang Engking carries the theme of a restaurant with a rural feel in the middle of the hustle and bustle of the city. Sundanese traditional building designs are deliberately chosen to present a blend of natural and rural nuances. Its mainstay menu is Udang Bakar Madu and Gurame Bumbu Cobek.
Multiple locations: The Breeze BSD, Depok, Bekasi, Tangerang
Website
Ikan Bakar Cianjur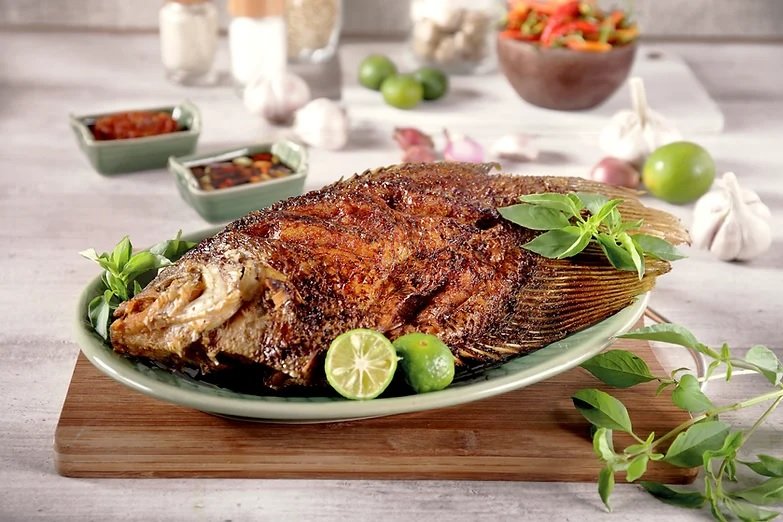 Ikan Bakar Cianjur first opened in 1989 in the city of Cianjur, West Java where the restaurant also later won a local cooking competition. Ikan Bakar Cianjur prides itself on using fresh local ingredients, put together into delicious, healthy, family-friendly meals suitable for lunch or dinner.
Multiple locations: Batu Tulis, Cipete, Meruya, Harapan Indah, Alam Sutera
Instagram
Betawi
Kafe Betawi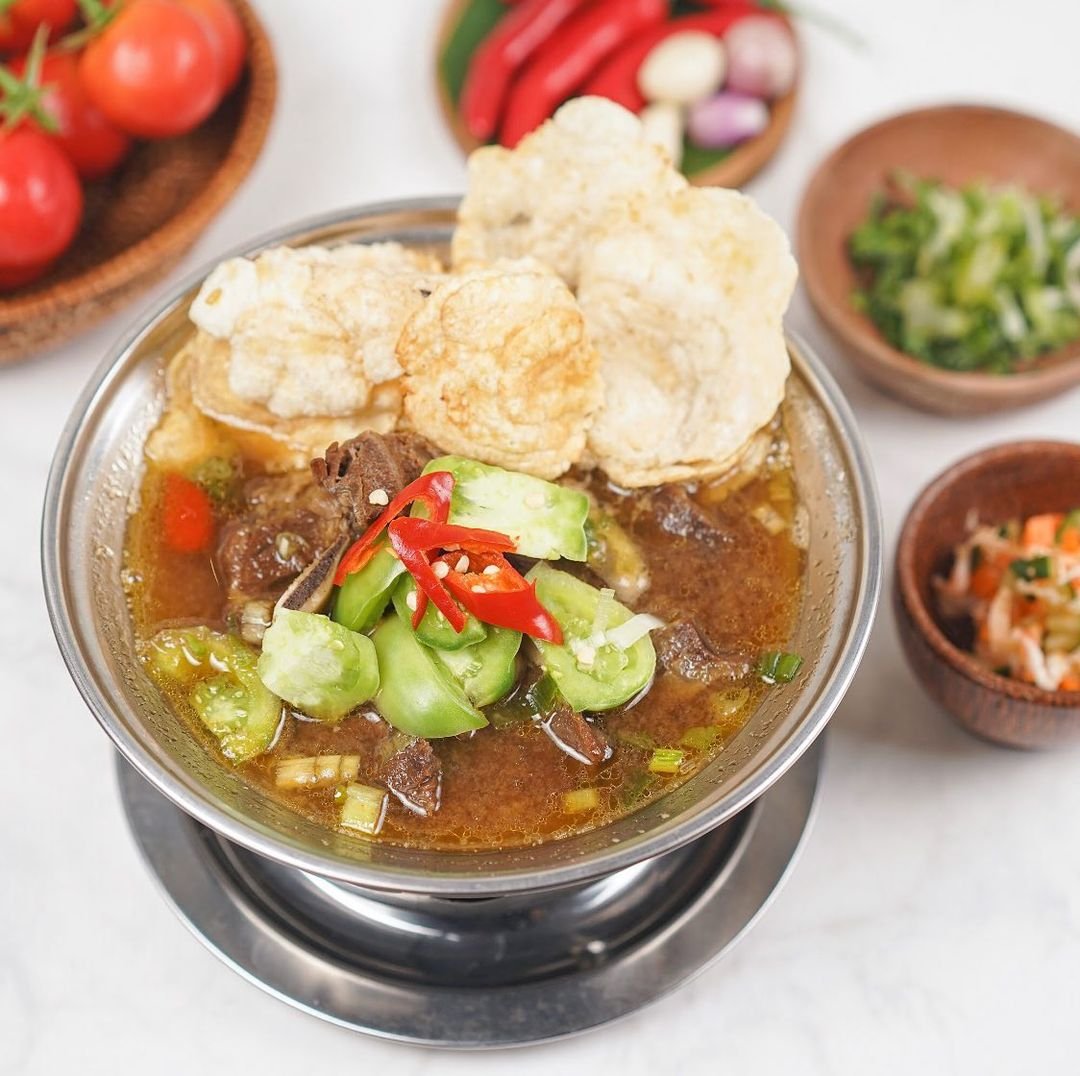 Kafe Betawi serves icons of traditional Indonesian cuisine, especially Betawi, which is perfect for eating during the day and at night. Kafe Betawi packs a traditional Indonesian menu with a slick presentation and service like a top restaurant while maintaining the original taste of the food.
Multiple locations: Gandaria City, Pondok Indah Mall, Lippo Mall Kemang, Cilandak Town Square, Kota Kasablanka, Plaza Indonesia, Lippo Mall Puri, Central Park, Emporium Pluit
Instagram
Soto Betawi H. Ma'ruf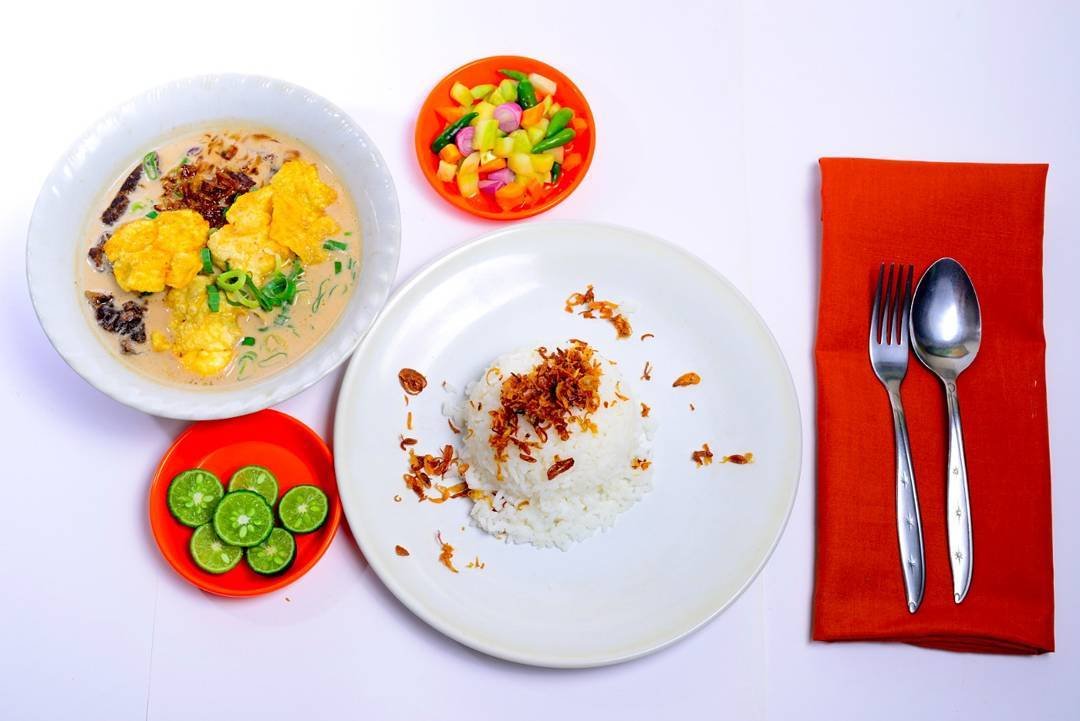 Soto Betawi H. Ma'ruf is a legendary restaurant in Jakarta that serves authentic Betawi-style soto. Haji Ma'ruf's Soto Betawi business was started in the 1940s. At that time Haji Ma'ruf was selling by carrying a cart around the Cikini area, Pasar Kembang, Central Jakarta. Several important figures in Indonesia, such as Joko Widodo, the late Gus Dur, and Anies Baswedan, have tasted Soto Betawi Haji Ma'ruf.
Multiple locations: TIM, Menteng, Pramuka, Tebet
Instagram
Gado Gado Bon Bin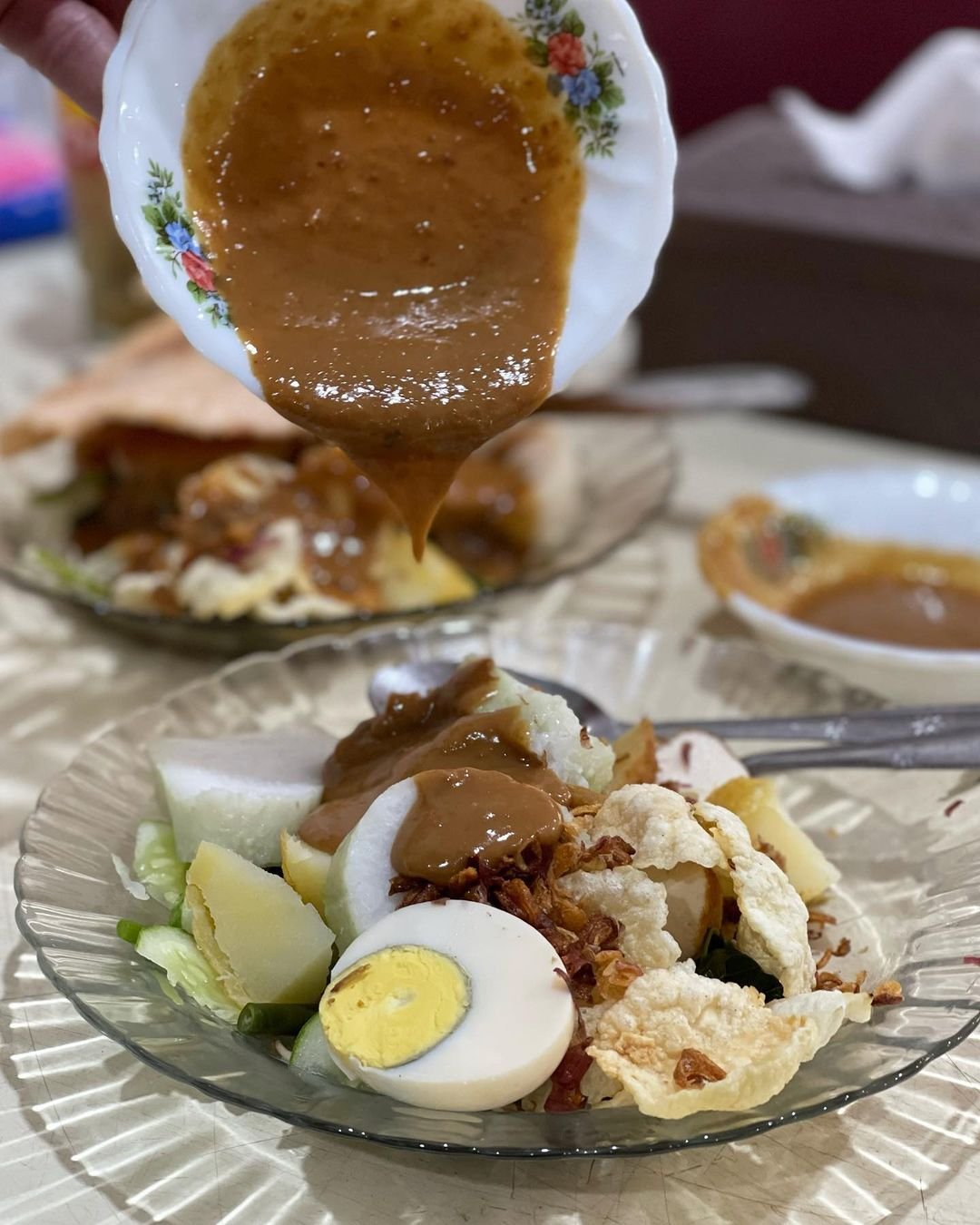 Gado Gado Bon Bin started as a grocery store owned by Hadi's grandparents in the same location. Then this family business continued to grow until it became one of the most popular hodgepodge spots in Jakarta. What makes it different is that the gado-gado here is smothered in subtle, savory and slightly sour spices.
Jl. Cikini IV No.5, Cikini, Jakarta 10330
Phone: +62 21 3925404