Westlifers, get ready! Be the first to watch Westlife in 2023! The high demand of fans who want to get concert tickets for the best-selling boyband group from England, Westlife will add one more show and will be performing again in Indonesia, to be precise at the International Convention Exhibition (ICE) BSD City, South Tangerang, on February 9 2023 which is promoted by Warna Warni Entertainment. Not only that, but Judika is also confirmed to appear as the opening act in this concert.
Westlife, which is fronted by Shane, Mark, Nicky, and Kian, who has previously performed in Indonesia, decided to add one more show in Indonesia to fulfill fans' wishes in 2023, to be precise on February 9, 2023 at ICE BSD City.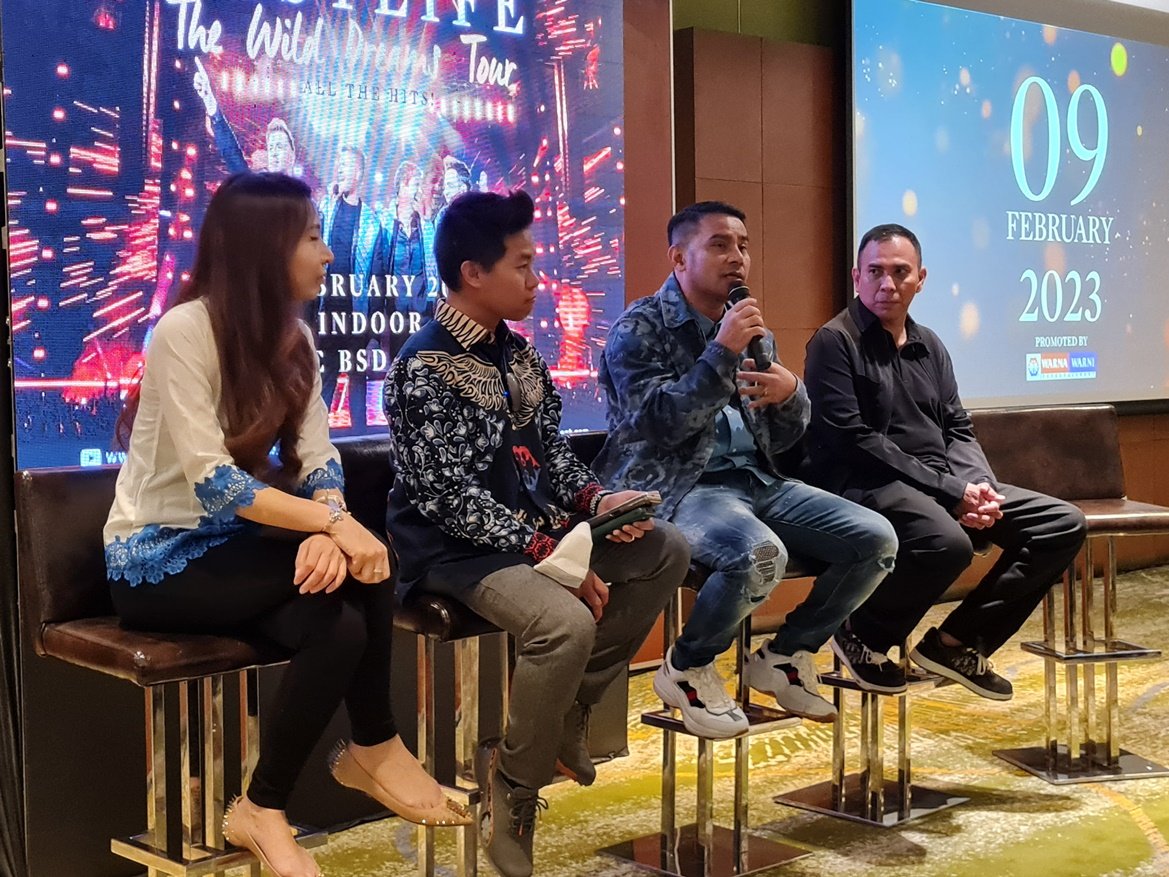 Westlife said. "Indonesia, we hear you! To be able to come back to a beautiful place in Indonesia where our relationship with fans is very special, and given the high demand for show tickets in Jakarta which sold out in 24 hours, Westlife officially added one more show in 2023. This show will allow us to spend more time in beautiful Indonesia as well as perform for our fans who didn't get tickets for our stadium show and want an indoor show."
Given the limited number of tickets sold for the concert which will carry the intimate theme, Warna Warni Entertainment advises the audience to order tickets for this concert immediately so they don't run out again.
Florina, Director of Warna Warni Entertainment said "We invite Westlifers to immediately order tickets for this concert and be the first to watch Westlife in 2023, considering the number of tickets that will be sold is very limited. Because the concept of the Westlife concert will be more intimate in the indoor venue, which is very exclusive at ICE BSD City, South Tangerang. For this reason, we invite you to order tickets immediately so you don't run out again through the Tiket.com application."
Florina added, "This concert will not only be held intimately in an indoor venue. But it will also be packaged beautifully and spectacularly. So that Westlifers will feel more comfortable and get a different impression from previous concerts when watching Westlife sing their hits like 'Swear it Again', 'Flying Without Wings', and 'World of Our Own', as well as their latest single from the album 'Wild Dreams' in an exclusive indoor venue."
Tickets for the Westlife The Wild Dreams Tour 2023 concert have been prepared in several classes, namely:
1. Bronze IDR 1,100,000
2. Silver IDR 1,500,000
3. Gold IDR 2,000,000
4. Platinum IDR 2,500,000
5. Diamonds IDR 3,00,000
6. Super VVIP IDR 4,650,000
*ticket price includes tax and admin fee
Tickets can be purchased on the Tiket.com application and website. For more information, please visit www.westlifeindonesia2023.com.