The leading British fashion brand, Marks & Spencer, which is famous for its trendy style, officially announced the launch of its autumn collection in Jakarta, Indonesia in mid-September.
Marks & Spencer Officially Launches Pop-Up and Announces New Icon of Autumn Collection Campaign
The pop-up trend in collection exhibition will open in the Main Atrium on the East Side of Grand Indonesia Mall, and will be accessible to all visitors from 19 to 24 September 2023. Visitors can explore the full, stylish Fall 2023 collection from Marks & Spencer - covering a wide range of women's and men's clothing products, displayed in a 'catwalk' themed design style.
This exciting experience is designed so that visitors can easily interact with expert style consultants and analyze collections, as well as directly purchase the products displayed at the venue, in a calm, modern and attractive environment for social media. The shopping experience is truly comfortable and easy, with directional signs strategically positioned from all angles in the shopping center's Main Atrium.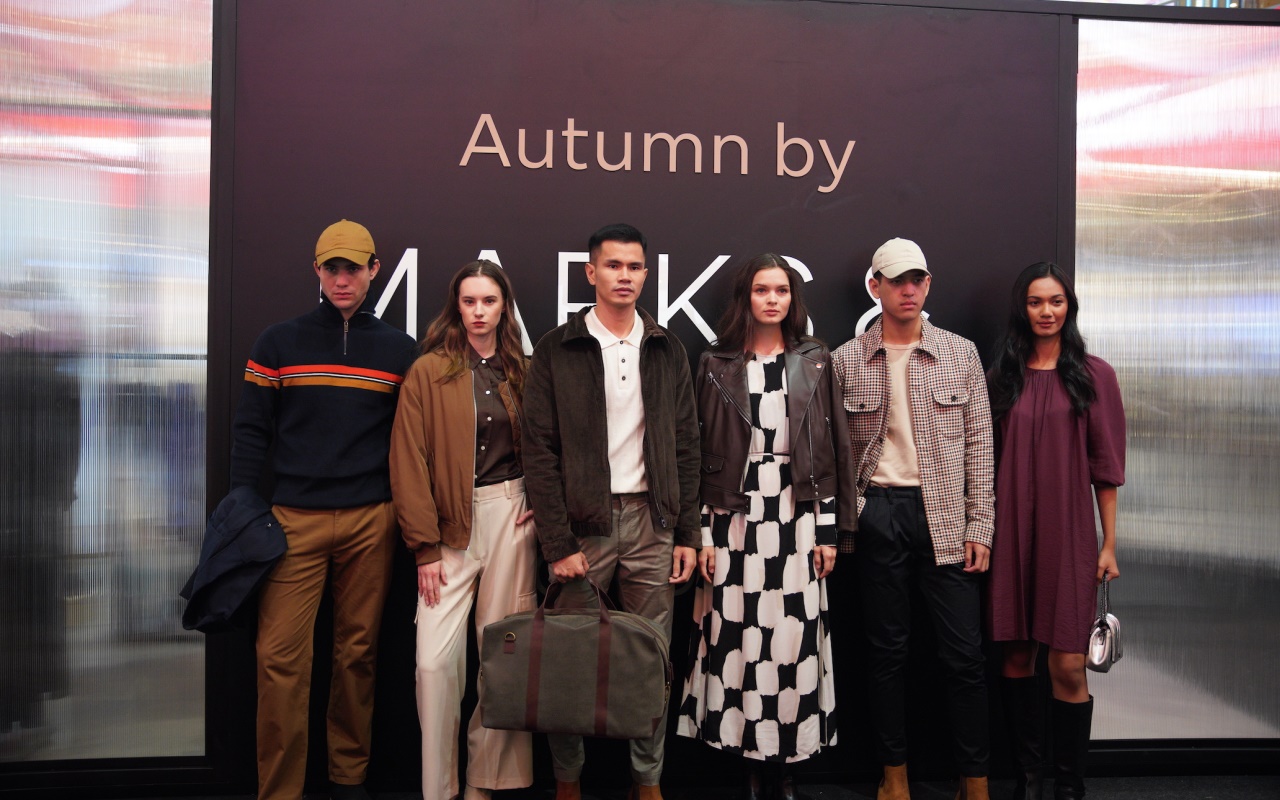 In addition, Marks & Spencer will bring back the "mini cafe" from a special collaboration with Oma Elly to this event - adopting the success of a similar concept at previous pop-up events. Visitors can enjoy an exclusive Gelato menu that uses various ingredients from the M&S food area during the pop-up event.
After an exclusive VIP launch party on the first day (19/09) which is just for the media and to celebrate this pop-up event, including a collection preview and fashion show, visitors can register for a range of fantastic workshops.

As well as showcasing a collection of easy-to-wear pieces and timeless styles, the pop-up also highlights this season's collaboration which is a major milestone for M&S and Sienna Miller as two British icons join forces on a journey to renew perceptions of style and inspire customers' old and new. Entering an exciting new season, this partnership strengthens M&S's commitment to delivering everyday style, trustworthy quality and relevant, exciting value.
M&S x SIENNA MILLER COLLECTION
In her latest campaign, Sienna Miller is seen wearing a number of stylish and versatile pieces that can be worn in a variety of ways - either paired with wardrobe staples or as a stylish top-to-bottom look.
The high/deep mix style is at the heart of the collection - a reflection of Sienna's natural instinct for curating her own everyday look, whether picking up the kids from school or walking the red carpet. Sienna also further emphasizes M&S's commitment to providing a winning combination of value, quality and innovation.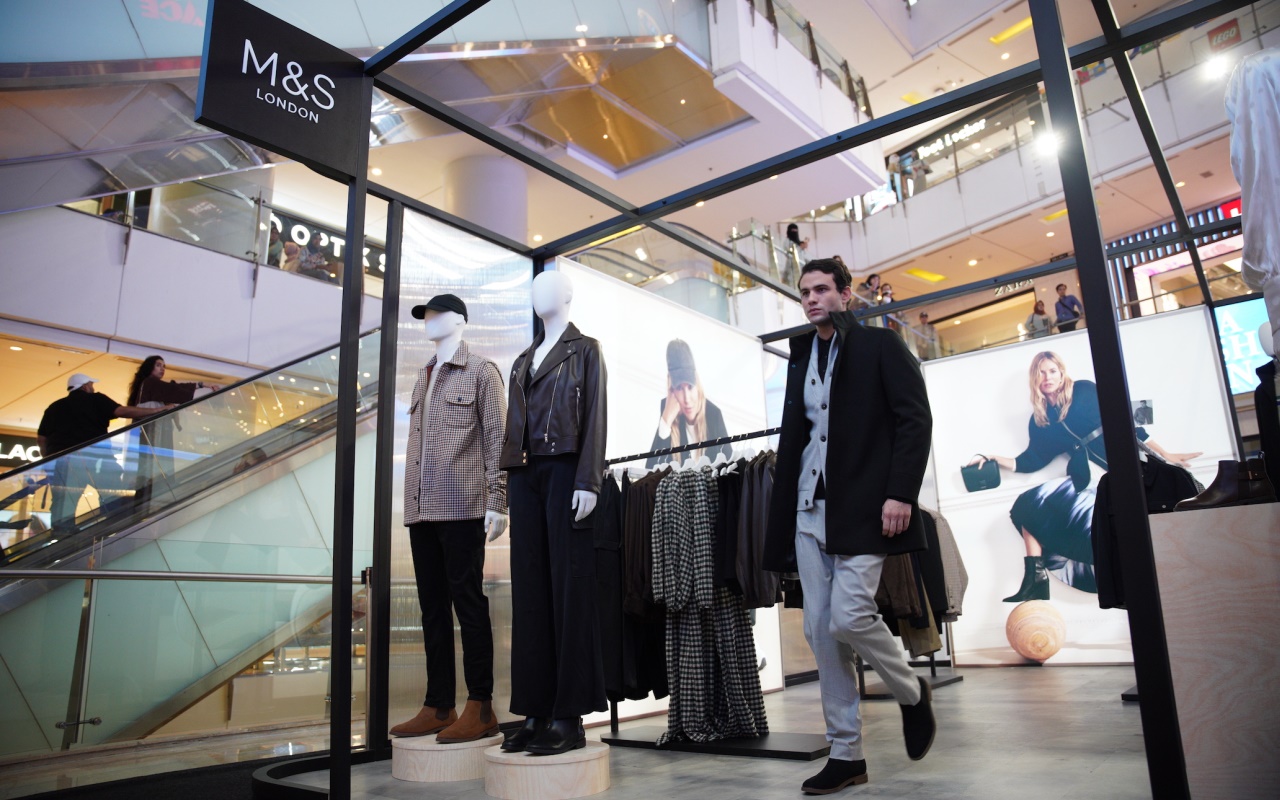 Outerwear and formalwear (including Sienna Miller's favorite tweed blazers) come alongside a collection of chunky knitwear and statement accessories, blending elements of British style with strong bohemian influences and eclectic charm. Unique and surprising look tricks, striking color combinations like lime green and cobalt blue, stunning textures and patterns in the form of pink checked coats and ombre dresses, paired with basics like formal wear and denim – will provide a contemporary staple for your outfit. nuances of clothing style that still reflect a touch of ease.
When combined with layers, this collection will provide the perfect appearance option as we enter the cooler to cooler months.
In The Secondary Edit, consumers can find a selection of basic clothing that is timeless and inspired by iconic designs. From romantic winter tea dresses to striped vests and matching trousers, the collection reflects a warm embrace of fall vibes mixed with the brightness of winter colors. From sequined jackets to suits, these styles are complemented by authentic prints, from monochrome designs to handcrafted patterns, enhanced with embroidery and jacquard techniques.
Then, in casual clothing, consumers are invited to choose a range of basic clothing that is stylish, relaxed, and lasts more than one season. Starting from oversized women's shirts made from 100% pure cotton to Crew Neck Sweatshirts made from brushed cotton fabric which provides a warm and comfortable sensation.
The superior stripes and plaid motifs that have been known for generations are always the center of attention in this line of casual clothing. Wide-leg trousers with subtle waves are a must-have this season and can be worn as formal or casual as your heart desires. Not only that, this collection also emphasizes styles with rich earthy tones and neutrals made from comfortable corduroy, cool linen, or recycled cotton.
For more complete information, please visit the @marksandspencer_id account on Instagram and TikTok social media.