HARRIS Suites Puri Mansion, which is located on Jl. Lingkar Luar Puri Mansion Estate, Kembangan, West Jakarta, opening on October 1, 2020. HARRIS Suites Puri Mansion did not expect that we could overcome so many obstacles until this 2nd anniversary, But this can all be realized because of the hard work of all our staff and also the support from our guests until we are still here today and provide better facilities and services for all our guests.
Precisely on October 1, 2022 We are already 2 years, but on this moment we celebrate the 2nd our anniversary with different way. We called is "Anjangsana" we aim to visit places of worship and also orphanages around HARRIS Suites Puri Mansion.
This time's agenda coincides with the 2nd Anniversary of Hotel HARRIS Suites Puri Mansion . HARRIS Suites Puri Mansion visited places of worship such as Vihara Kesejahteraan Kosambi, Prabha Jelambar Vihara and also Panti Asuhan Kasih Anugerah Rumah Pemulihan, Panti Asuhan Anak MUHAMMADIYAH PCM Kembangan. The orphanage is a social foundation for school-age children from elementary school to university students. The two orphanages have accommodated more than 150 people and have succeeded in channeling their foster children into the world of work.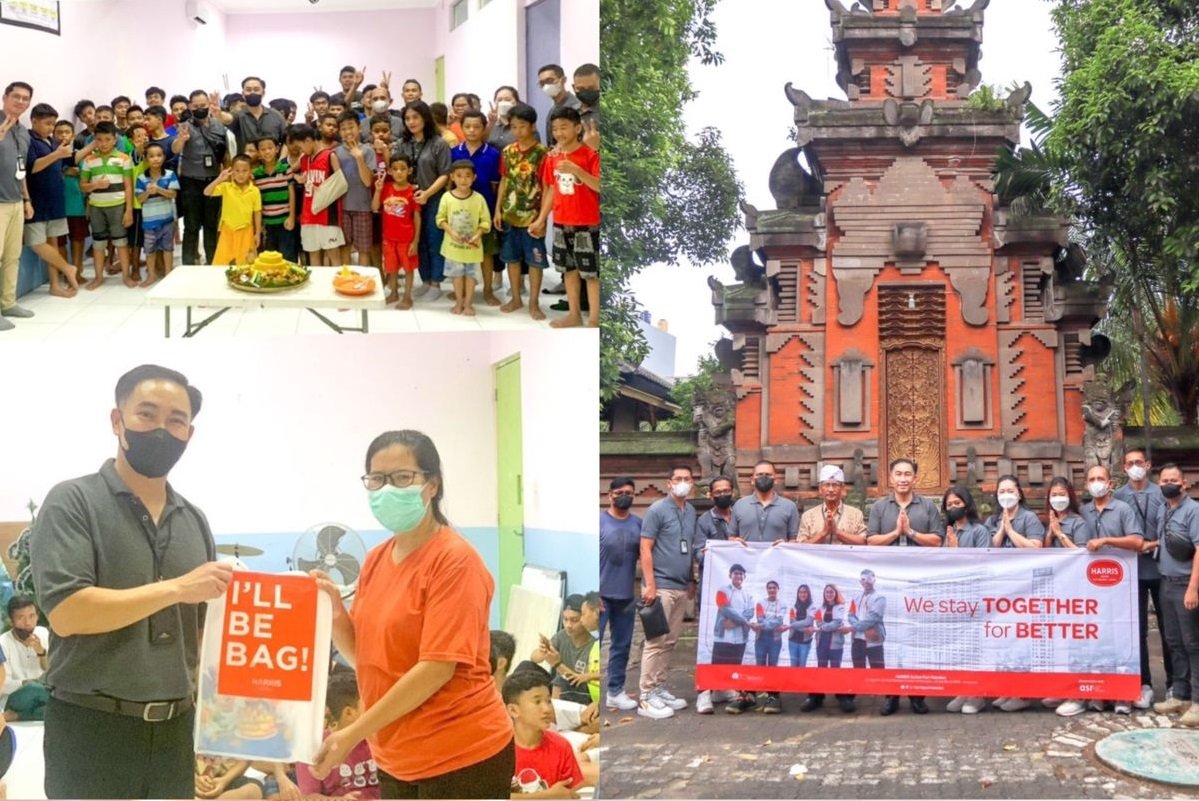 As our commitment to help others according to the tagline "We Stay Together for Better", This Anjangsana activity has been held on October 3-4, 2022 We support them to be better in the future as they wish with a bright future.
This distribution of CSR was attended directly by the General Manager of the HARRIS Suites Puri Mansion Bapak Anton Rezie and all Heads of Departments and the hope that this activity can become a routine activity so that friendship can be established.
For information and reservations, Visit us on our website www.discoverasr.com, Facebook and Instagram HARRIS Suites Puri Mansion @harrispurimansion, our Official Telephone Number at 021-54336060, We can also be contacted via WhatsApp 0811-9700-6060 for Reservations and WhatsApp 0822 3168 6060 for Harris Cafe.
 
HARRIS Suites Puri Mansion
Jl. Lingkar Luar Puri Mansion Estate Kembangan, Jakarta Barat 11610 - Indonesia
T. +62 21 5433 6060   E. info-harris-[email protected]
[email protected]