Children learn naturally through play. The learning method used during one's formative years will shape the qualities of the person the child will become, including their values, work ethic, ability to solve problems, resilience in the face of challenges, and the list goes on. In partnership with parents, a school can provide an educational program to best meet the learner's needs in view of these aspects.
As the newest addition to the Sekolah Pelita Harapan (SPH) network of campuses, SPH Pluit Village embraces its play-based learning approach implemented in Early Childhood Education (K1 – K3, ages 3-5 years old). The school seeks to reach more families in Indonesia, particularly around the Pluit area, by expanding their Kindergarten learning center. On October 21, 2022, SPH Pluit Village officially opened their new Kindergarten to the community, where this facility expansion allows the school to serve more young pupils and raise a generation of confident learners.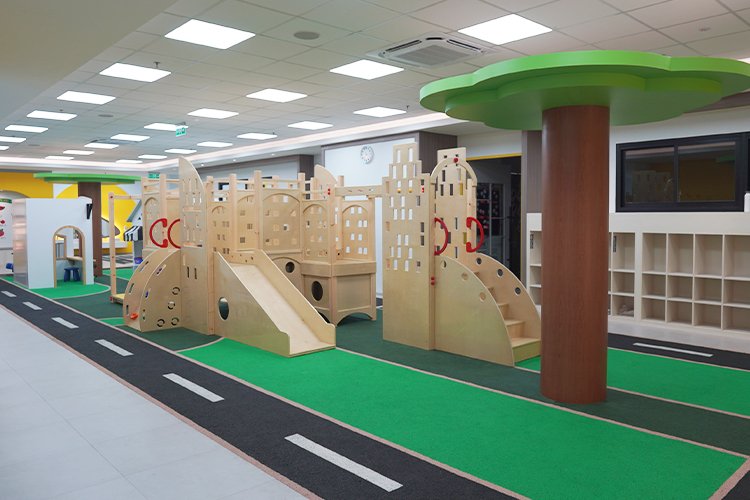 "We are excited to see the students get back on-site again to be with each other. That's where social interaction skills do the part. We've actually been implementing some programs to across our school to children to relearn how to actually get along with their peers and social-emotional learning for that. But also face-to-face with their teachers as well as children come back on-site. The Kindergarten Center is a set up for learning and I believe the kids will be excited to be where they're at and they feel very safe and secure becoming the perfect environment for them to learn. And so, we're very excited to be able to provide the facility," explained Tim Heading, Head of School of Sekolah Pelita Harapan Pluit Village.
At SPH Pluit Village, a play-based approach essentially combines the young learner's need for play and learning. The new Kindergarten center provides a purpose-built facility allowing children to explore and learn through the avenue of play. As the student learns a new concept, the subjects are integrated through hands-on activities to involve all senses, allowing them to learn at their own pace with structured freethinking and exploratory activities.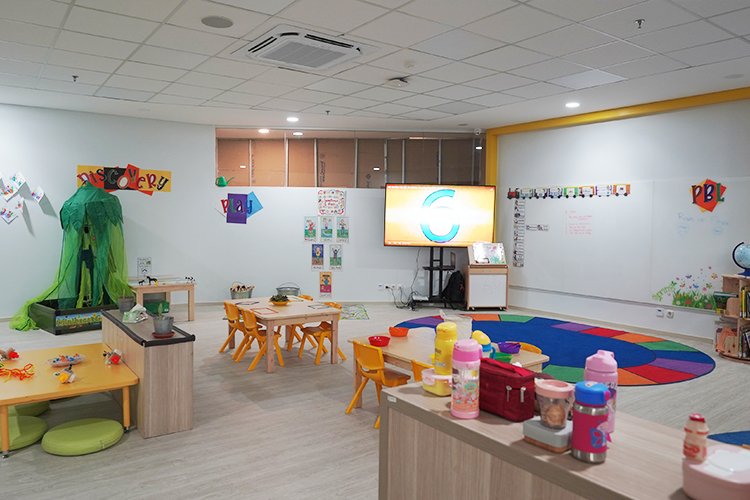 Through all these efforts, the school's desire is for students to learn more about who they are as purposefully created beings, while also preparing them for the rigors of academic study to come through supportive and caring teachers. In addition to providing more children with a diverse and hands-on learning experience, SPH Pluit Village looks forward to having their community grow through the opening of the new Kindergarten center.
"Our schools are holistic and aspirational meaning that they're not only education for the mind. But, we also care for the spiritual growth, the social interactions and emotional development, physical growth, and all of those aspects to our students. And so, we find that in the pandemic, the one learning we had was that online learning is not enough for student. Not only were they slipping behind academically, it wasn't even working on the academic sense. They were losing out on a lot of the other developments that they wouldn't normally get in a school. And so, what we strive for now is to bring students back as much as possible," added Stephanie Riady, Yayasan Pendidikan Pelita Harapan (YPPH) Executive Director.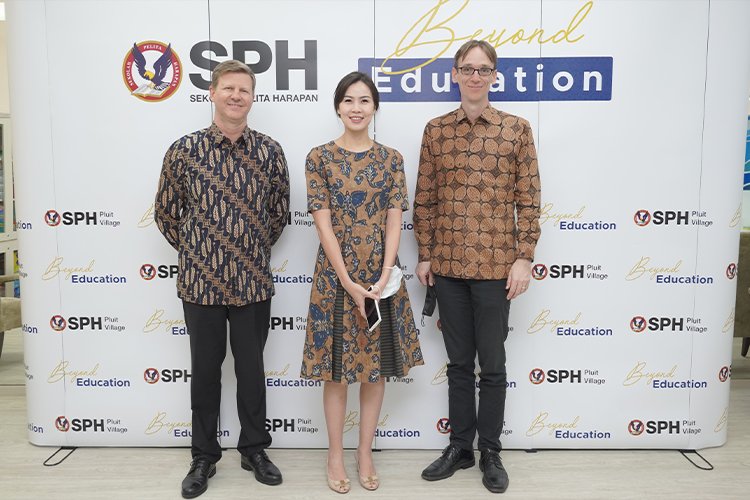 Founded in 1993, Sekolah Pelita Harapan School (SPH) is one of the leading Christian international schools in Indonesia with a holistic approach that focuses on academic excellence, faith, and character building.
Established in 2014, SPH Pluit Village has been cultivating students from early childhood until senior level to flourish and realize their full potential in becoming well-rounded leaders who serve God. Beyond its excellent Cambridge education program, the campus' dynamic and authentic approach utilizes a faithbased holistic learning model as we expertly guide each student's growth and development.
For more information on the grand opening of SPH Pluit Village New Kindergarten learning space, please contact us at +62817792557.
SPH Pluit Village
Pluit Village
Jl. Pluit Indah, Jakarta Utara 14450
Phone: (+6221) 6667 0315, (+62) 817 1779 2557
https://www.sph.edu/