For all the talk about Jakarta being a culinary destination, it wouldn't be complete without including the typical French caliber of bakeries here. We're fortunate enough to lay claim to flaky croissants, pillowy loaves of kinds of bread, decadent viennoiseries, and perfectly delicate pastry selections. Whether you're looking for a breakfast treat, a brunch session, or a mini session to fulfill your sweet cravings, Jakarta has a lot to offer.
Levant Boulangerie Pâtisserie has been a Jakarta favorite for more than years due to its delectable artisan products all made from natural ingredients. Of course, its charming mini "jardin" captivates diners once they step in on Cipete Street. You'll immediately notice the line of parked cars on the sidewalk, symbolizing that the place is really popular.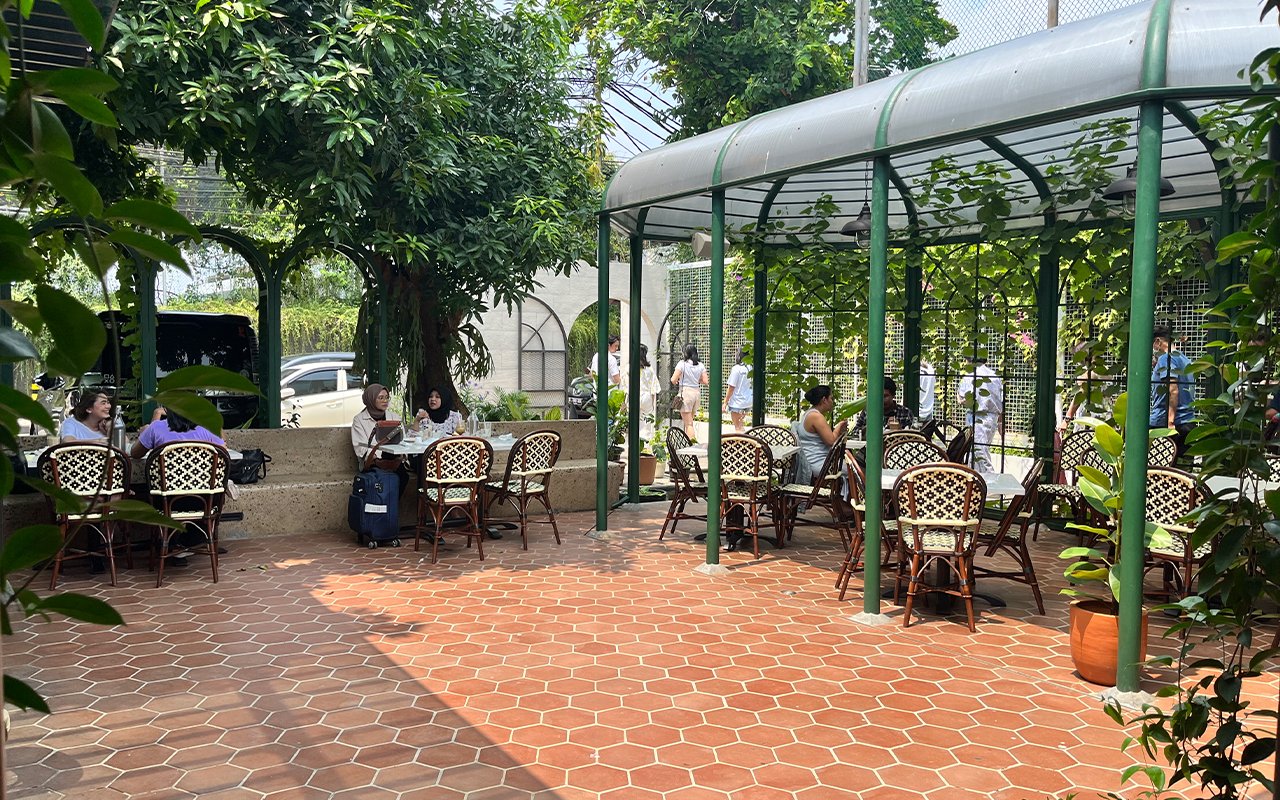 The beautiful patio manages to create a lively atmosphere that's welcoming to all. It's just a perfect venue for basking up the sun by day. The green pergola-styled gazebo with ivy-covered on it really blends well with the terracotta floor. It makes for a sunny and breezy setting for brunch and lunch. Inside, Levant Boulangerie Pâtisserie promises a French eatery setting for casual occasions where you can see the display of their fresh-from-the-oven patisseries and boulangerie products.
Ramon Medina the founder of Levant Boulangerie Pâtisserie just expanded the outlet to give more space to perch. The Frenchman still gets up every morning before dawn to bake and supervise the making of the bread and pastries. Ramon's love for authentic artisan bread made according to traditional methods is at the heart of each of his well-made creations.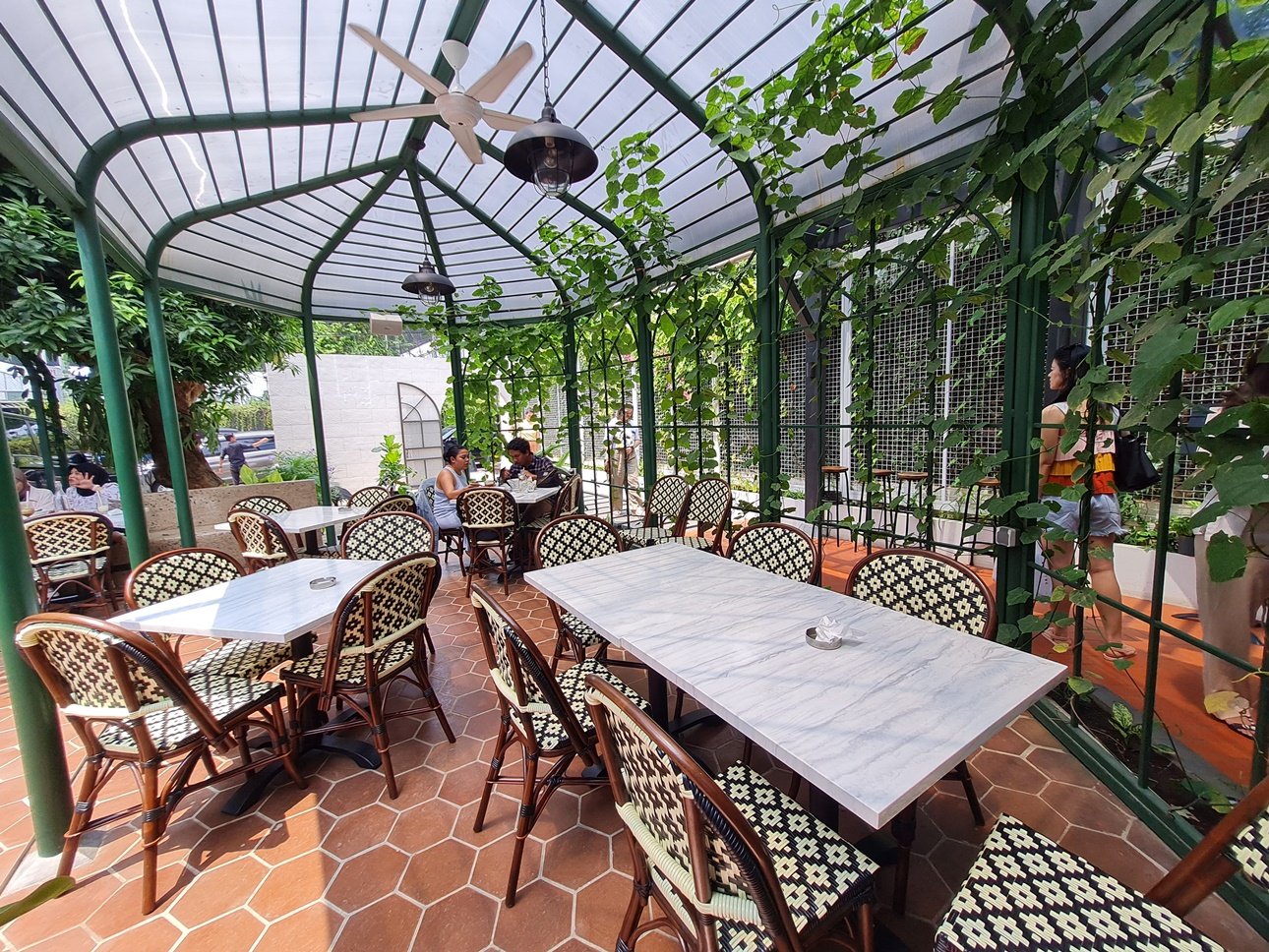 Things even begin promisingly enough, with complimentary bread that's raising the appetite. The Half-baked Baguette is warm, firmly crusty on the outside and generously soft inside. The flaky texture on the outside and almost doughy on the inside really comforting as the most successfully executed half-baked goods in creation. The complimentary bread is changing every minute based on what the kitchen offers. One minute your table could get the baguettes, and the next minute other tables could get sourdough bread and so on.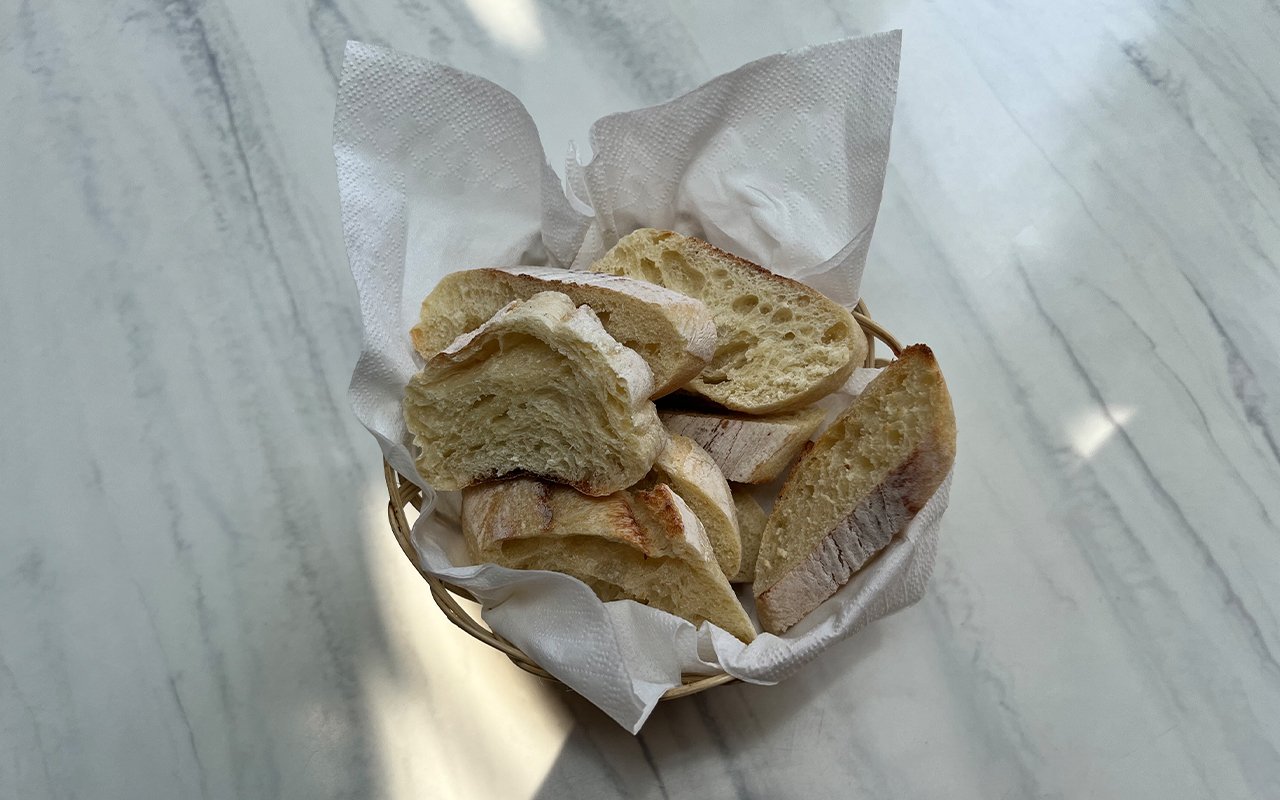 Next, choose wisely and you'll be rewarded with appetite space for the exquisite Brioche French Toast. This is another one of the kitchen's best that tops a generous mascarpone, fresh berries, and coulis on top of thick and plump toast. Add this to your order and you'll have enough of this fantastic all-day brunch menu to enjoy for your fashionable session here.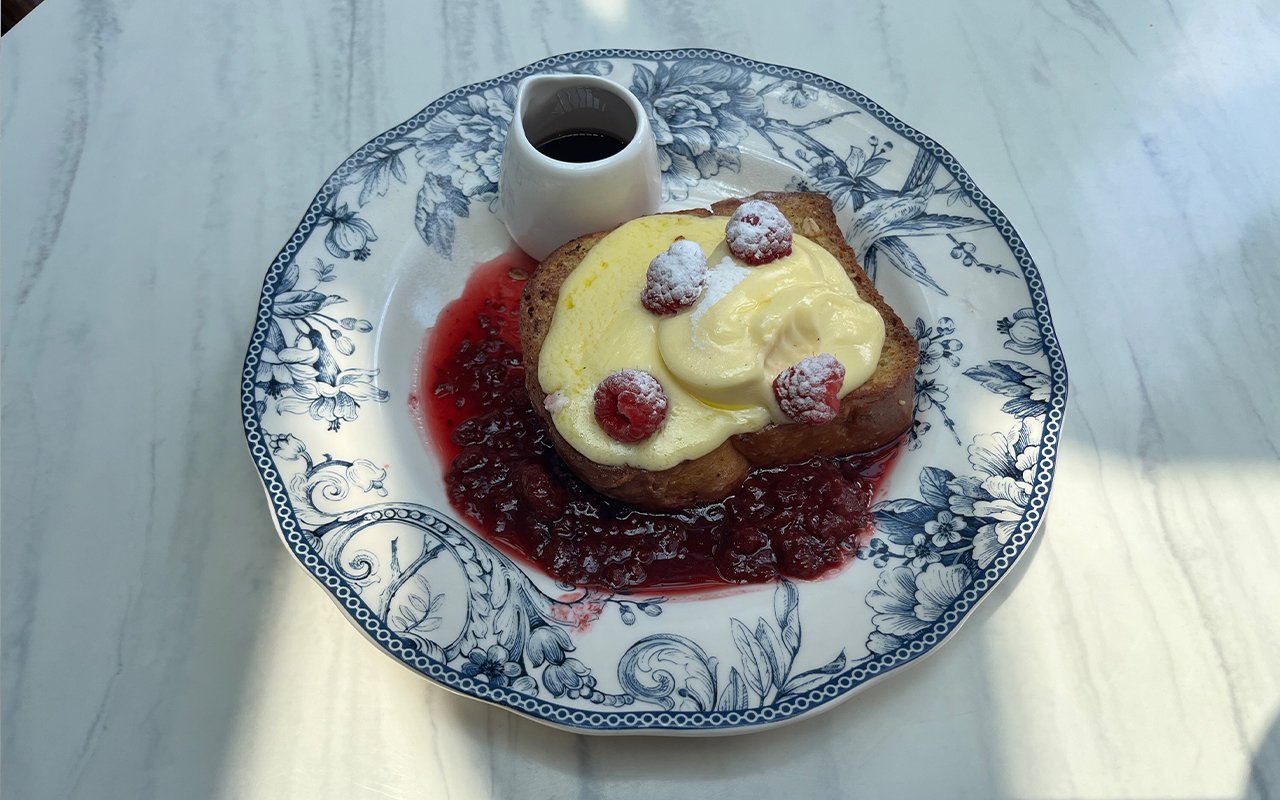 Aside from the sweet palates, the choices of savory croissant sandwiches here are not to be missed. The Parisian Pork Ham Croissant Sandwich is arranged with a crisp croissant, generous pork ham, and cheese in between. With lettuce and chopped red cabbage role as the healthy side, the dish still holds together, they really sing when properly combined.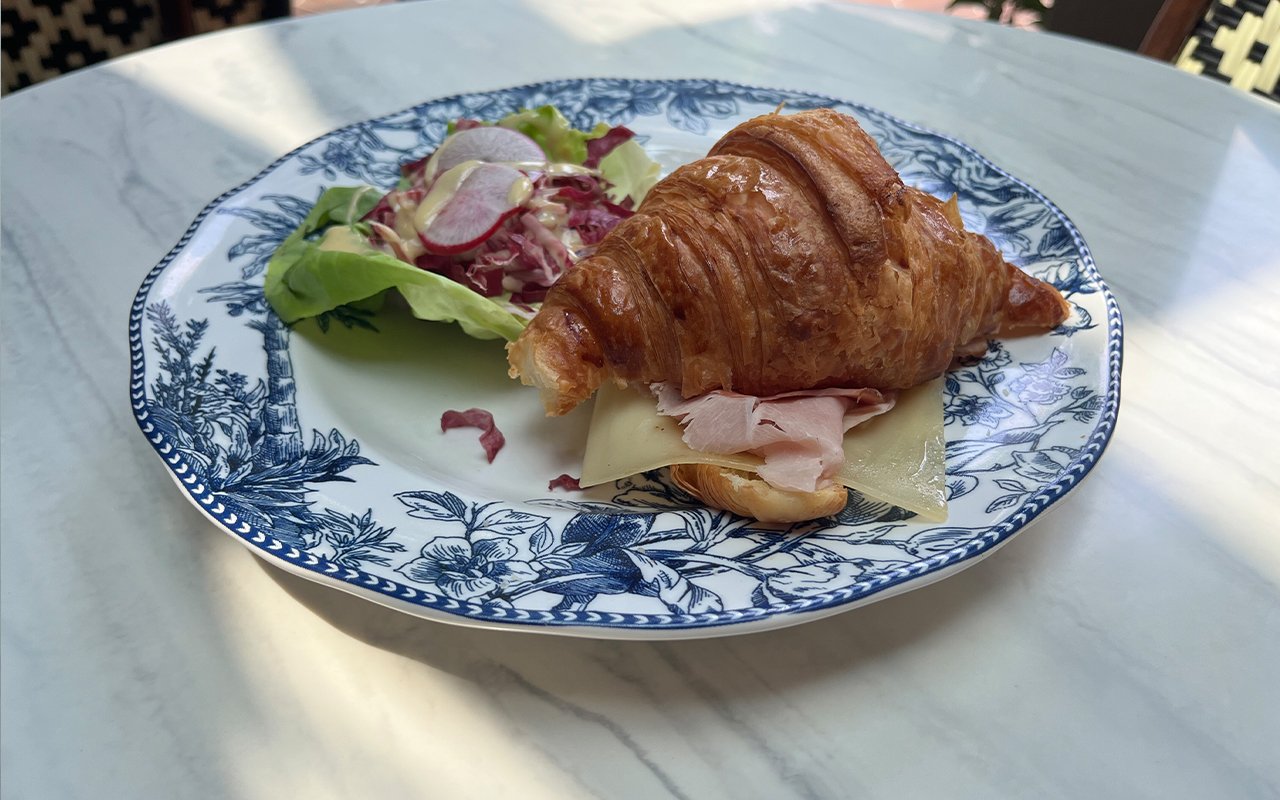 Levant Boulangerie Pâtisserie is relatively suitable for heavy meals. The space is efficiently arranged to accommodate those hungry bellies. The options are pretty wide, from pasta creations to a selection of succulent main course menu.
Herb Roasted Chicken is nicely prepared, well-seasoned to the bone, with a suitable tenderness. The chicken is also served with mushroom cream sauce and stacked potato gratin with a creamy interior. Meanwhile, the accompanying mushroom cream sauce is subtle enough that serious fungi fans will want more.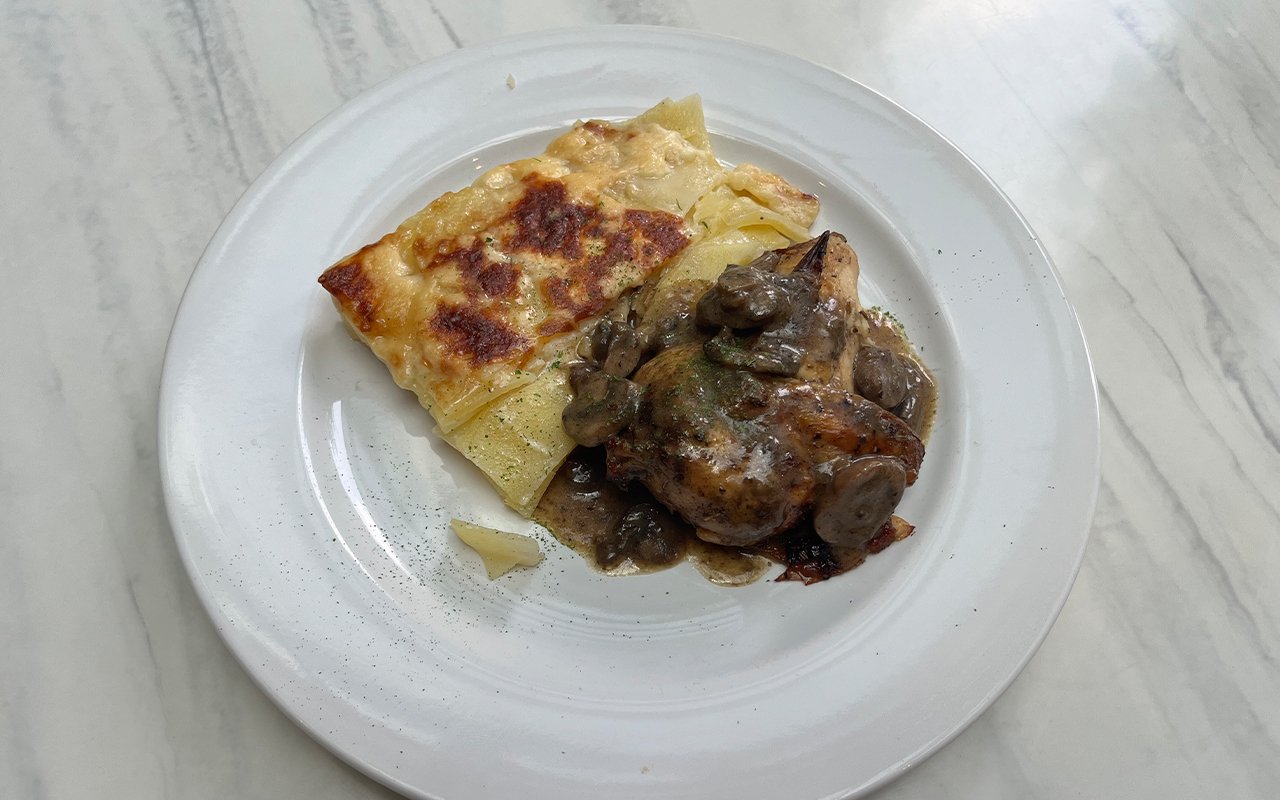 Inside the outlet, there is a glass display case which displays several house-made varieties from savory to sweet tantalizing options. Tartelette Strawberry with a rosebud-styled strawberry arrangement on top of it really captivated our eyes. It is a texture and subtle flavor triumph that tart over the strawberry. It could make sense to end on this subdued note.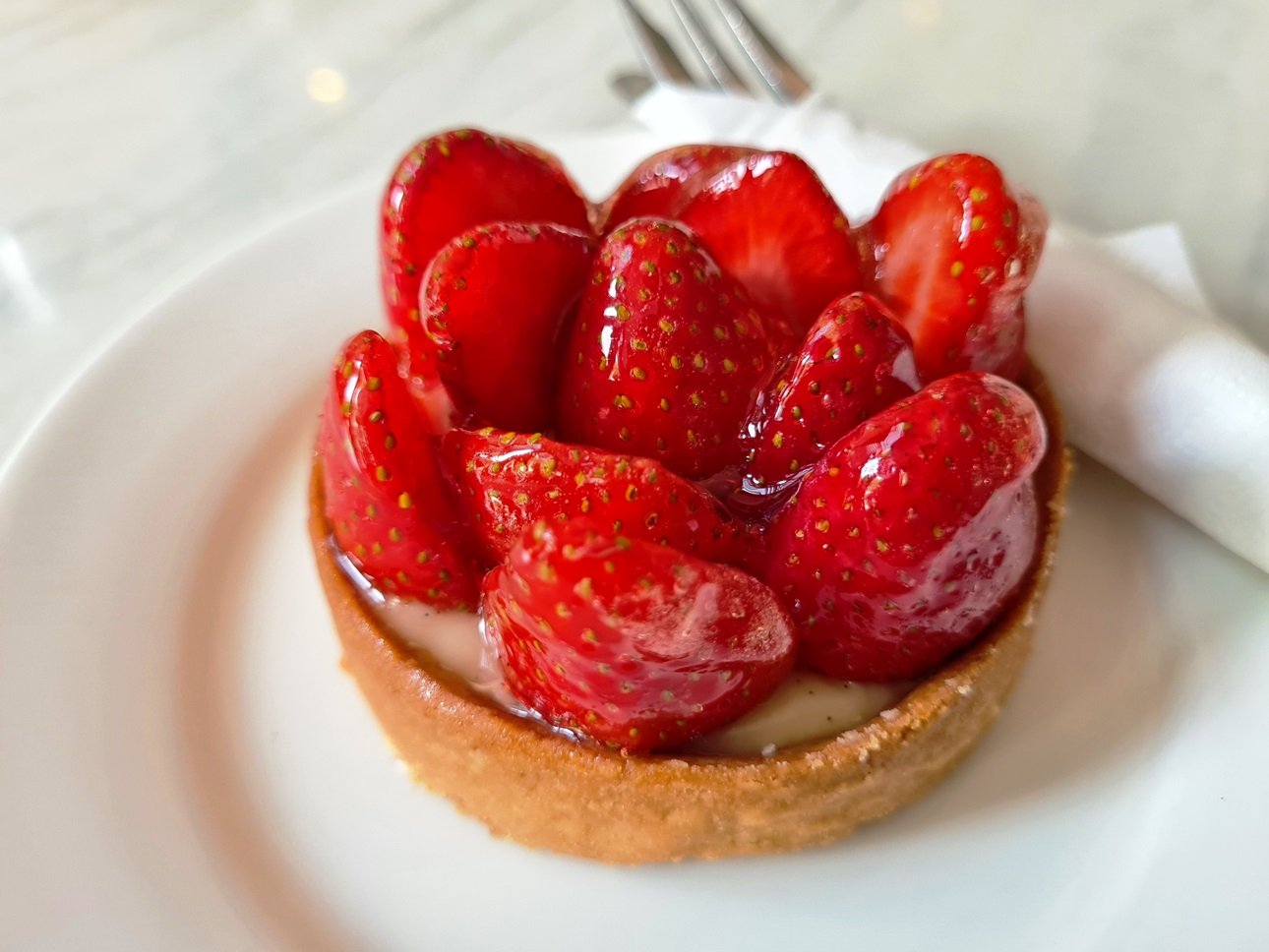 Levant Boulangerie Pâtisserie 
Jalan Cipete Dalam No 9A, Jakarta selatan 12420
Open: 07:00 AM - 08.30 PM
Phone: +6221 7661453, +6281223454677
Instagram: @levantboulangerie
Website