The metropolitan city of Jakarta is known for its endless bustle and hustle. When you have some time off, there is no better way to spend time in the city than by visiting one of the coolest water parks around Jakarta. The good news, there are several popular water parks in and around Jakarta where you can enjoy thrilling water slides, wave pools, and other water-based activities. Here are a few notable water parks near Jakarta
Atlantis Ancol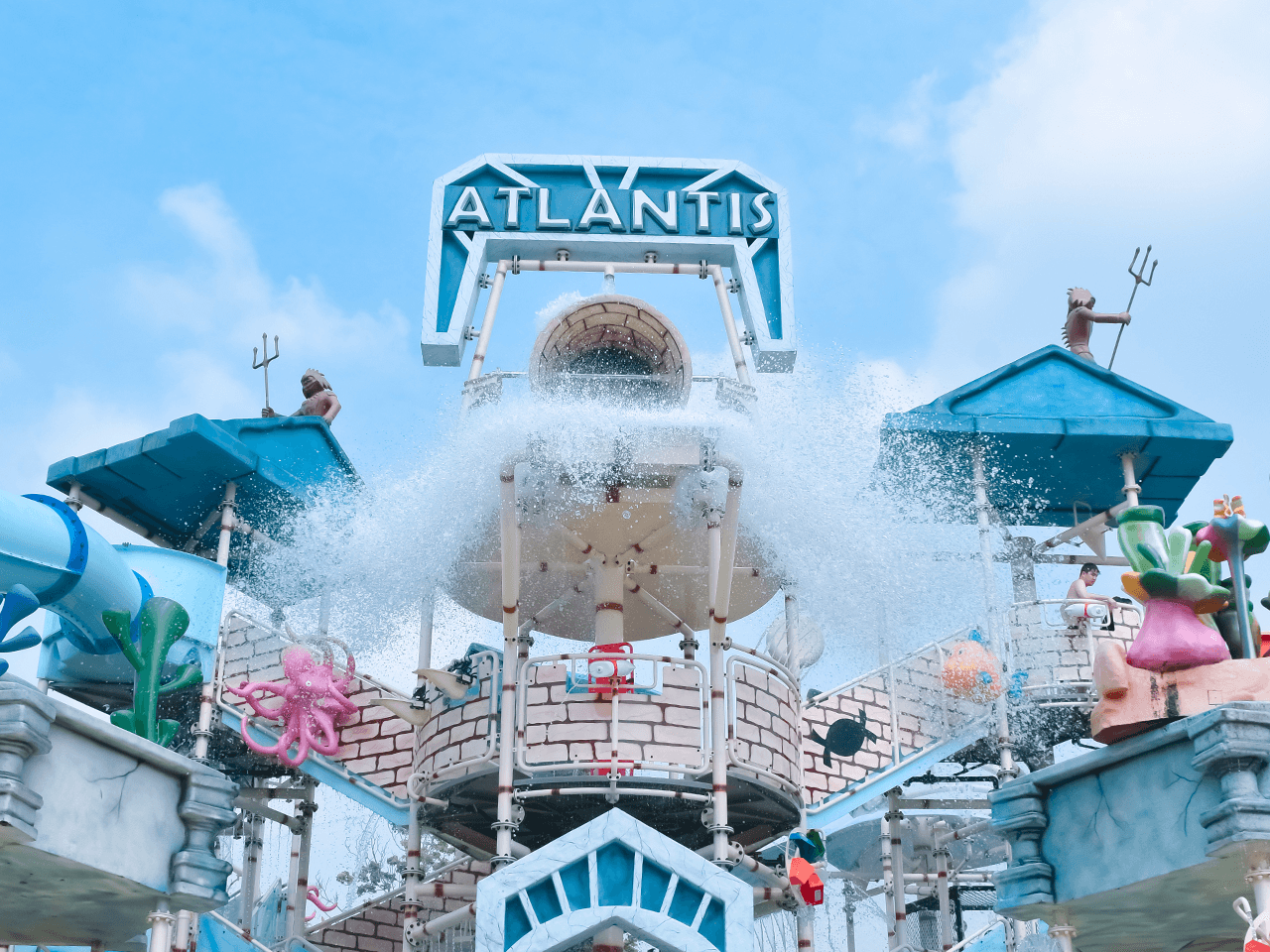 Atlantis Ancol, formerly known as Ancol Swimming Pool, is a thematic water recreation park with the concept of ancient civilizations and cities in the Mediterranean region. With an outer area of 7 HA, Atlantis Ancol invites visitors to experience an adventure to a lost world by wading through nine types of pools and a variety of fun and challenging rides.
Ancol Dreamland
Jl. Lodan Timur No.7, North Jakarta
Open: 08:00 – 18:00 (Mon-Fri), 07:00 – 20:00 (weekends & public holiday)
Instagram
Website
OceanPark BSD City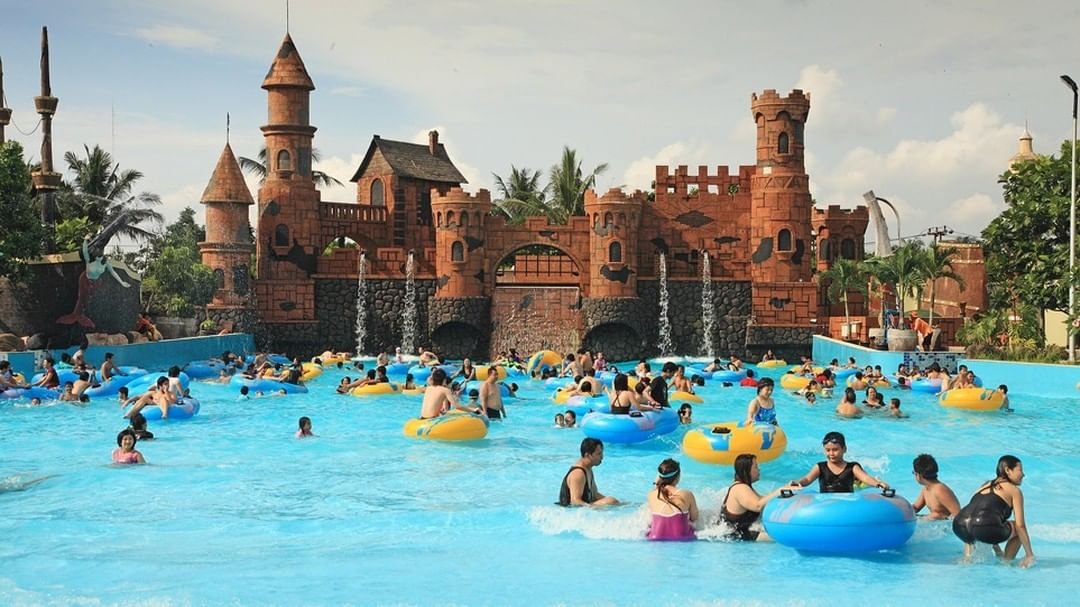 OceanPark BSD City is a water tourism park located in South Tangerang with an area of 8 HA with a variety of play areas for all ages and prioritizing cleanliness, safety, and visitor comfort. It consists of water games and adrenaline-pumping outbounds. It's all games and fun for the entire family.
CBD Area
Jl. Pahlawan Seribu, Tangerang Selatan, Banten
Open: 10.00 - 16.00 (Monday-Thursday), 09.00 - 16.00 (09.00 - 16.00)
Instagram
Website
Palm Bay Waterpark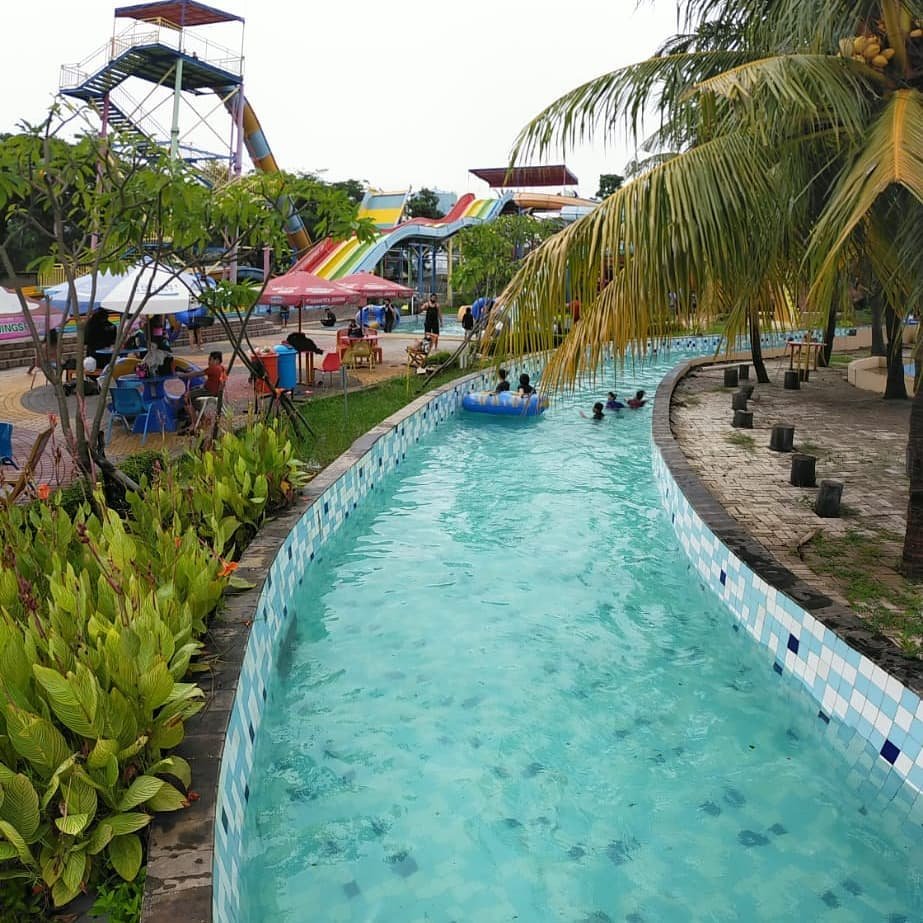 Palm Bay Waterpark is a compact family park located in West Jakarta. The waterpark offers water rides and a children's playground that is fun and exciting. One of the most popular water rides at Palm Bay Waterpark is the colorful slide. In addition to water rides, there are also animal tours. Even some of the animals like birds & snakes can be invited to interact.
Jl. Taman Surya 5 Blok PP 1, Jakarta 11830, Indonesia
Open: 09:00 - 17:00 (Wednesday to Monday) 
Instagram
Pondok Indah Water Park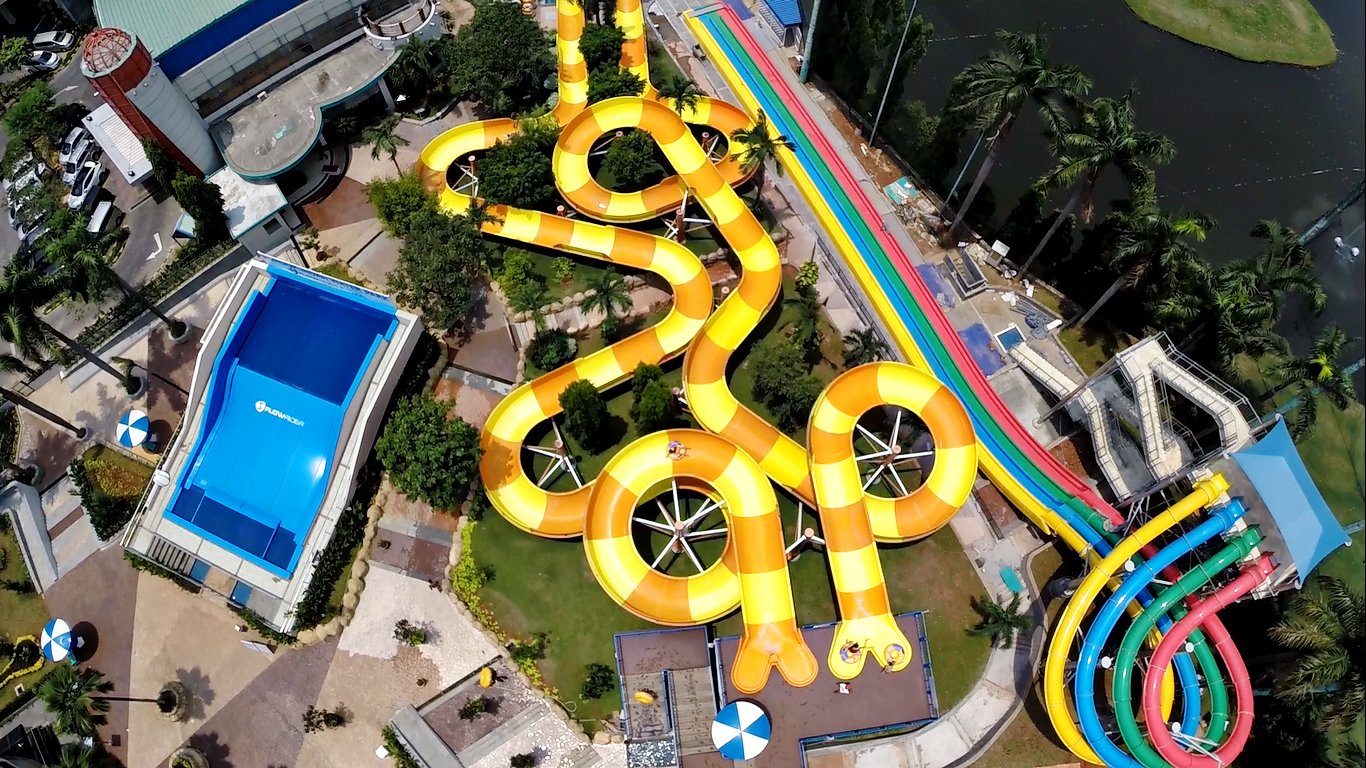 Located right next to Pondok Indah Mall, this waterpark is the go-to destination for people in South Jakarta. After a massive renovation, it now offers world-class water rides such as Olympic pool, Aqua Play, Tube Slide, Wave Pool, Whizzard slide, Lazy River, and Flow Rider.
Pondok Indah Mall, Jl. Metro Pondok Indah, Jakarta 12310
Open: 06.00 - 18.00 daily
Instagram
Website
The Jungle Waterpark Bogor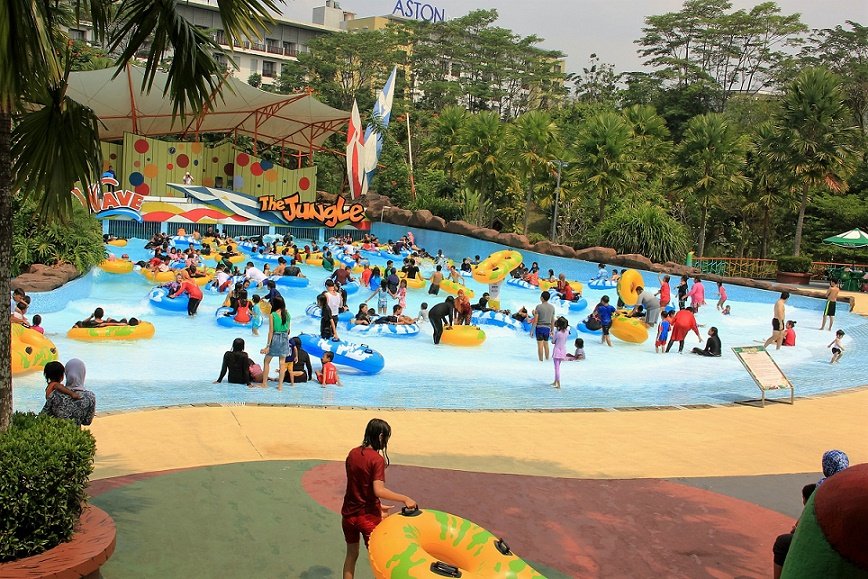 The Jungle Waterpark Bogor is a water park located in the residential area of Bogor Nirwana Residence (BNR). Nestled on the foot of Mount Salak, Bogor the water park was built with the concept of a 60% green area. The Jungle Waterpark is a water ride that carries the concept of learning and playing with themes based on Indonesia's natural panorama.
Bogor Nirwana Residence (BNR), Jl. Bogor Nirwana Boulevard
Dreded Pahlawan, Bogor Selatan, Kota Bogor 16132
Open: 09:00 am to 05:00 pm daily
Instagram
Website
Waterboom Cikarang

One of the most popular water parks around Jakarta, expect a number of fun water slides, both for kids and adults, kiddy pools, and tubing pools. Compared to other waterparks, Waterboom has a considerably greener and lush surrounding with trees and plants around the pools giving Bali tropical vibes within the city.
Lippo Cikarang
Jl. Madiun No.Kav. 115, Cibatu, Jawa Barat 17550, Indonesia
Open: 09:00 am to 05:00 pm (Monday to Friday), 08:00 am to 06:00 pm (Saturday to Sunday)
Instagram
Website