It is maybe hard to believe but there are actually places where you can do water sports activity around Jakarta. Here is a list of activities as an inspiration for your weekend activity:
1. Rafting
There are several popular rafting spots accessible from Jakarta, with most of them located in Sukabumi. Citarik river is the most famous, located in Cikadang Subdistrict of Sukabumi. You can choose from 5, 9, 12, or 17 km of rafting path, and would in total take from 2 to 5 hours. There is also the Citatih River, the popular grade 3+ rapids for whitewater rafting adventure in West Java. There are plenty of tour operators that can organize daily or overnight rafting tours, complete with meals and additional activities, but for starters, check out Cherokee Adventure, Arus Liar or Niagara Arung Jeram.
2. Wakeboarding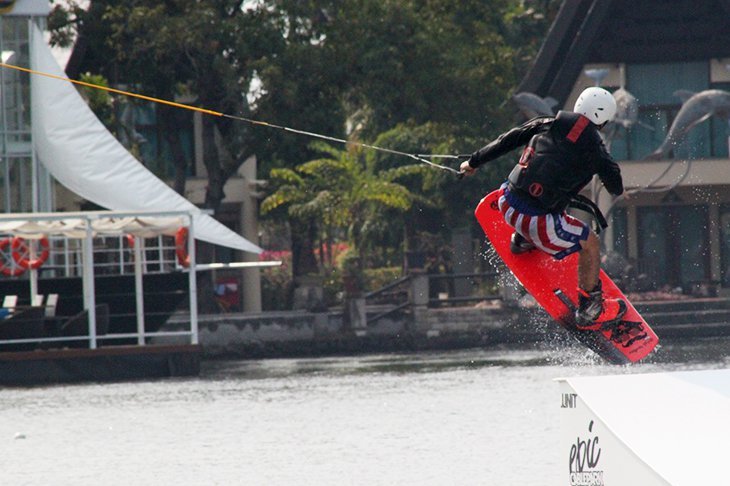 For wakeboarding junkies, head to Epic Cablepark in Ancol Dreamland. Technically, it is not just wakeboarding, as it also incorporates skating as you will be pulled by a large towing mechanism (instead of a motorboat) around an area, going through a series of ramps and obstacles.
Jl. Lodan Timur Raya No. 7, Jakarta
P: +62812 97778154
Instagram: epiccablepark
Website
3. Jet Ski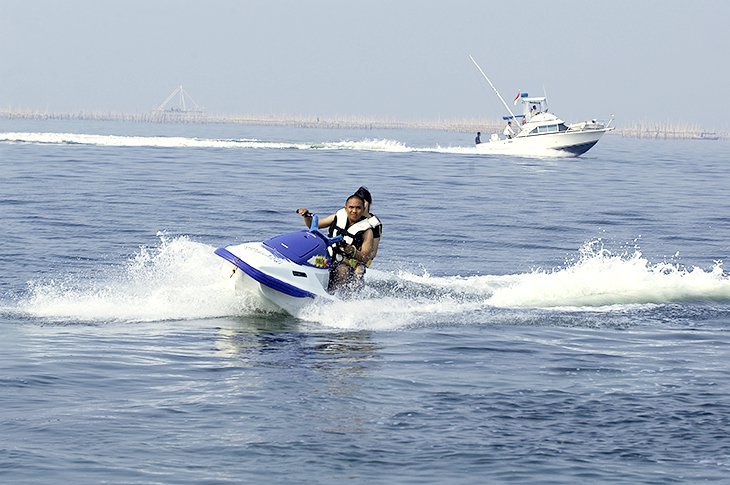 If you feel like speeding on water, Jet Ski is one option. Ancol bay area has some spots where you can rent Jet Skis by the hour. Prices range from 500,000 to 1 million per hour. If you want cleaner water, you need to head out a little further west to Anyer beach, where you can rent the jet skis for as short as 15 minutes. Another option is to go to one of the Seribu Islands, such as Pulai Macan or Pulau Bidadari where you can ride jet skis in considerably better water.
4. Banana Boat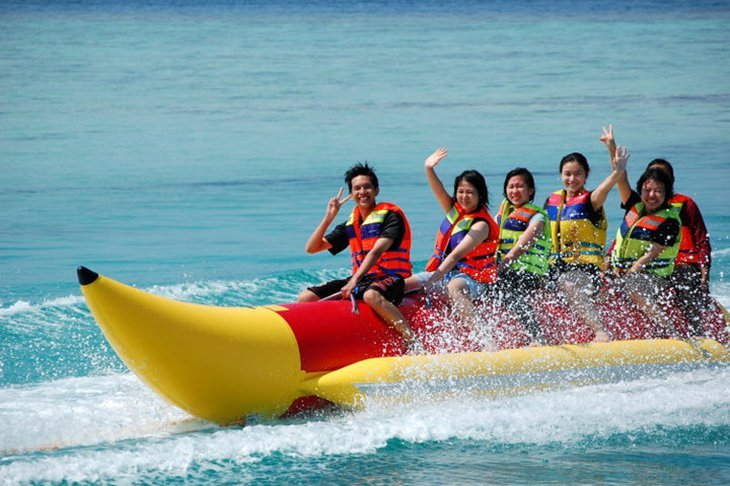 Another form of fun water sports that you can do in Anyer, Banana Boats for 4 to 7 people.  You can find an operator from the beach, or through the hotel concierge. You can also find banana boats and some sofa boats (round-shaped tubes where passengers seat in a circle and pulled by motorboat) in the neighboring Seribu Islands like Tidung and Bidadari.
5. Canoeing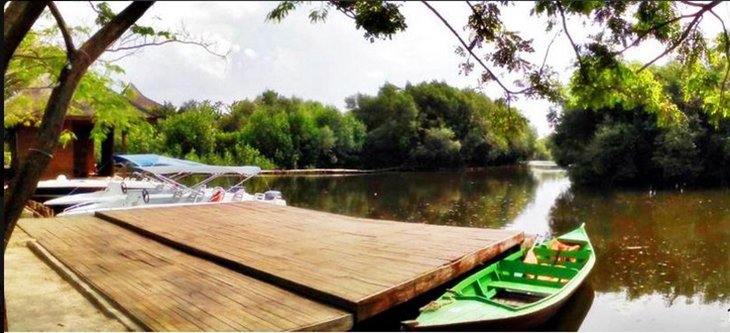 Yes, there is a place to canoe within close proximity to Jakarta. If you make your way to Jakarta's mangrove conservation in Pantai Indah Kapuk, you will find some canoes for rent per 40 minutes. You will also need to pay an entrance fee per person, but with this, you can also explore the ecotourism area.
6. Paddling in Jakarta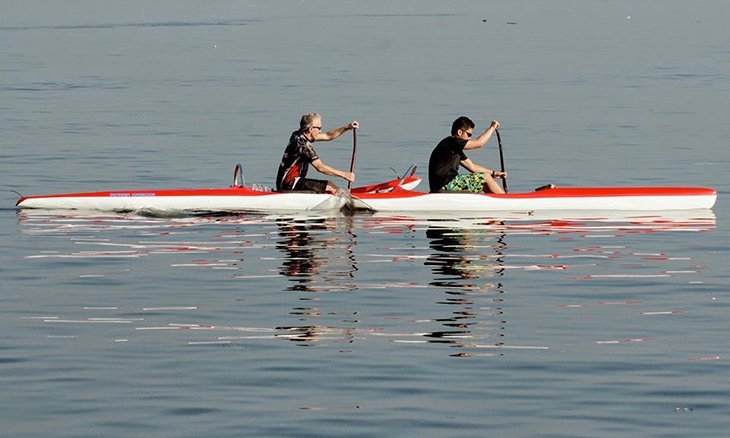 To promote the sport and tradition of dragoon boat and outrigger canoeing to the wider Jakarta community, Jakarta Paddle Club was established in 2014. Regular weekly training are held, and all levels of paddlers are welcome to join.  In addition to the sport, JPC also does the occasional events and activities to raise environmental awareness for the Jakarta coastal areas.
Facebook: jakartapaddleclub
Email: [email protected].
Location: GOA Bahtera, Ancol, North Jakarta
7. Diving & Snorkeling
=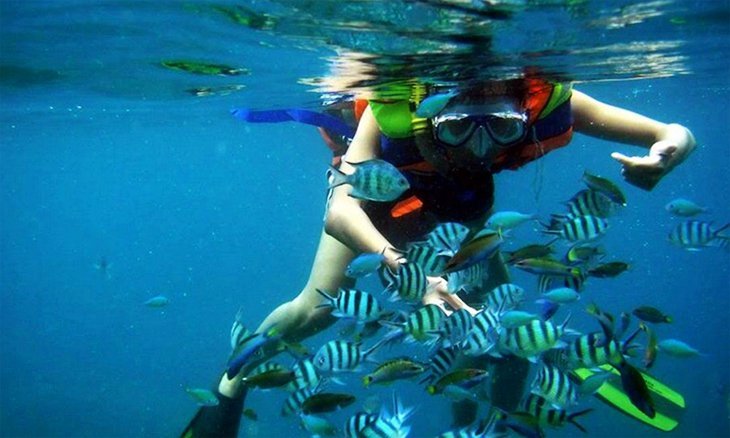 The key to find good snorkeling or diving spots in Pulau Seribu is the farther, the better. Don't even bother stopping over to the overly visited Pramuka or Tidung, but opt for Pulau Macan or Pulau Harapan, which would take a little longer to get, but will have better beach and underwater view. Read also tag #diving