A healthy and beautiful nails is a must for a perfect look. For the best nail treatments in Jakarta, we recommend these nail salons and spas. Some of the places are also providing nail spa and beauty service to your home.
1. N.A.P Professional Nail Spa & Beauty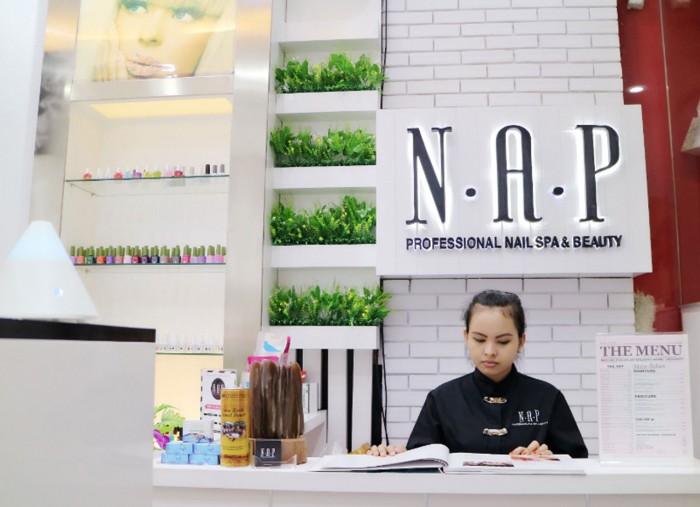 The first thing you noticed when visiting N.A.P is how clean and fresh their store is. It's not only because of the all-white decorations in their store, but also the company's pledge to make sure to keep the salon sterile and safe for you. Besides having a comfortable space, N.A.P also offers complete treatments from manicure, hair removal, eyebrow embroidery, to eyelash extension, basically everything you can think of when visiting a beauty parlor. The staffs are friendly and professionally trained so you can expect the best result from them.
Lippo Mall Kemang Village, Floor LG – 29
Jl. Pangeran Antasari No. 36, Jakarta Selatan
P: +6221-29528378
IG: napnail
2. Sassi Beauty Nail & Spa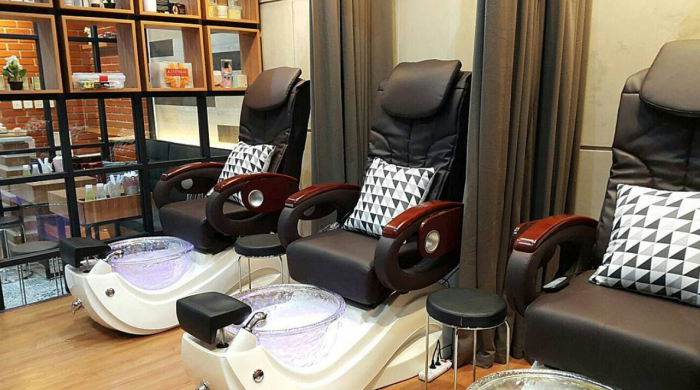 With a headquarter in South Korea, you can trust SASSI for the trendiest design and latest innovation when treating your nails. The company also has another 400 salons across the world, including in Japan and the USA. Their specialization is analyzing customers' hands and feet problems and offering the best treatments for each individual. Each salon also follows these concepts: clean, fresh, modern, and luxurious. Women who care about their health and beauty will definitely enjoy the comfort and treatment SASSI salon provides, as they only use internationally known and good quality products.
Plaza Indonesia, Beauty floor – 4th unit 004
Jl. MH Thamrin Jakarta, Jakarta Pusat
P: (+6221) 2992 3970
IG: sassinail
www.sassiindonesia.com
3. ORLYmiin Beauty Lounge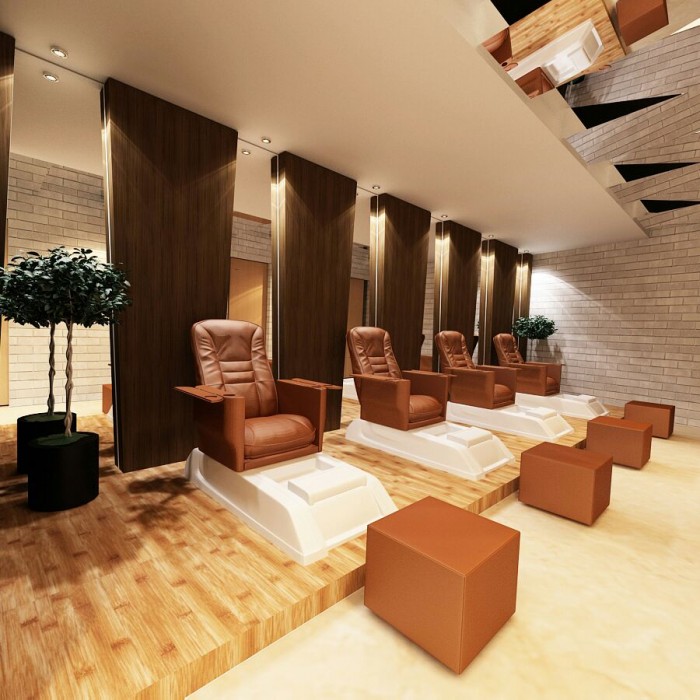 Inspired by the Korean Beauty culture, ORLYmiin provides professional beauty treatments with Korean professional beauty techniques. But what we like the most from this salon is that they are using premium beauty products, each with a unique benefit for our body. ORLYmiin also offers semi-permanent makeup and waxing to complete your nail and eyelash treatment. Always check their website for the latest promotions, including wedding treatment package and glam programs.
Plaza Indonesia, Beauty floor level 4 South #011-011A
Jl. MH Thamrin, Jakarta Pusat
P: +6221 – 2992 4319
Darmawangsa Square Lv.1
Jl. Dharmawangsa Raya, Jakarta Selatan
P: +6221-739 5440
IG: orlymiin
www.orlymiin.com
4. Dandelion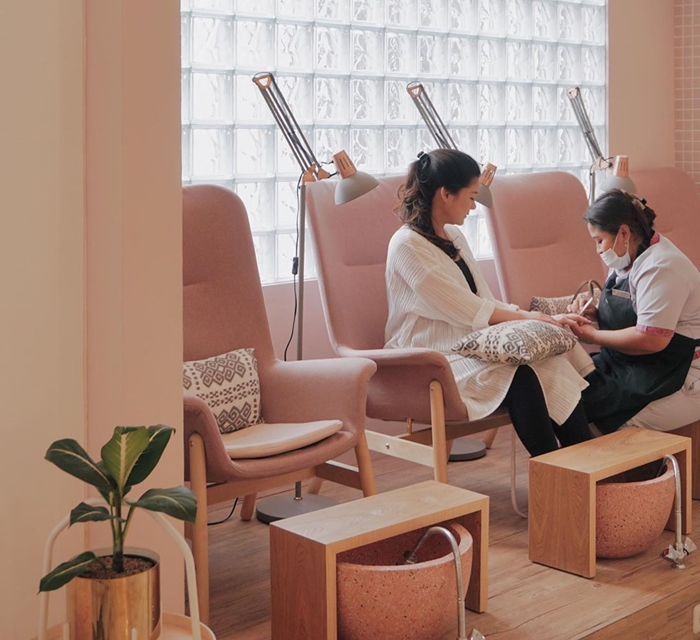 Pamper yourself in Dandelion's extensive nail bar services, from a simple manicure, pedicure, nail extensions, to nail spa, and nail art. The place provides only the best products extending from the USA, Japan, and London. Dandelion also exclusively brought in halal and wudhu friendly nail polish, vegan-friendly nail polish, gel service, and acrylic service; ranging in colors. To name a few of its well sought out products are Nailberry (UK), Mostive (Korea), Vetro (Japan), Presto (Japan), IBD (USA), More Couture (JAPAN), Cuccio (USA), and many more.
Jl. Metro Pondok Indah SG-21, Pondok Indah, Jakarta Selatan
P: +62 8121 622 622
Jl. Senopati No. 41 C, Jakarta Selatan
P: +62 811 900 9919
Jl. Bumi No. 24, Kby. Baru, Jakarta Selatan
+62 811 900 1131
Jl. Wahid Hasyim No. 47, Menteng, Jakarta Pusat
+62 811 900 9210
E: [email protected]
IG: @dandelion.id
dandelion-id.com
5. OPI by the Go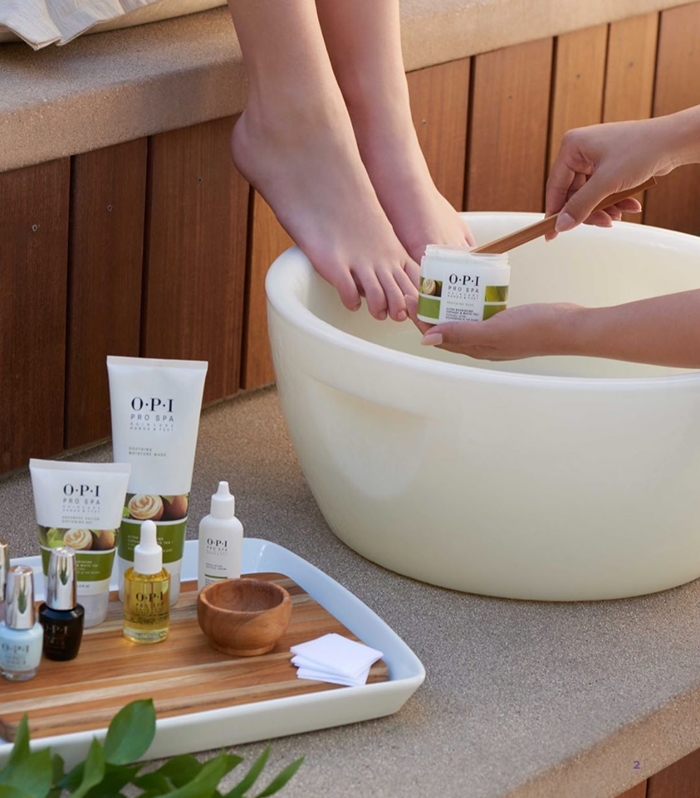 OPI is now providing nail spa and beauty service to your home with professional staff and high-quality treatment. The services available are including Basic Manicure/Pedicure, Deluxe Manicure/Pedicure, Basic Gel Manicure/Pedicure, Pro Spa Basic Manicure/Pedicure, and more. O.P.I always sanitize its equipment and use only OPI products for your enjoyment. The stylists also have been thoroughly screened and trained with natural glamour styling by OPI's beauty experts. They are well equipped with quality beauty products and tools sourced from the U.S and Europe.
Order contact: +62 852-8056-6320 (CS OPI)
IG: opi_indonesia
opibythego.com
6. Spalosophy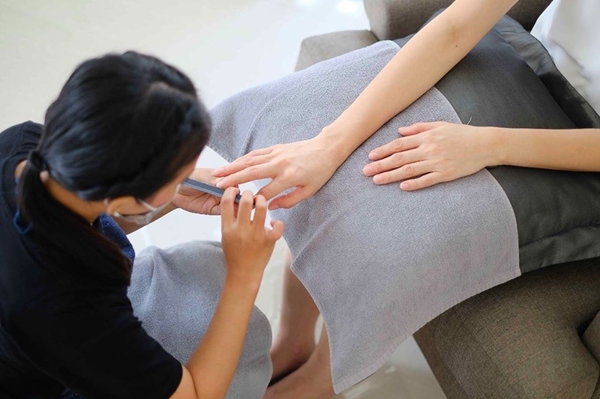 Spalosophy is a mobile spa & beauty service created to provide five-star spa experience within the comfort of the customer's home, office, or desired location. Get nicely done manicure pedicure with Spalosophy using high-quality products and well-trained therapists.
P: WhatsApp +6281293302495
IG: spalosophy
www.spalosophy.com
7. Beauty Bar Indonesia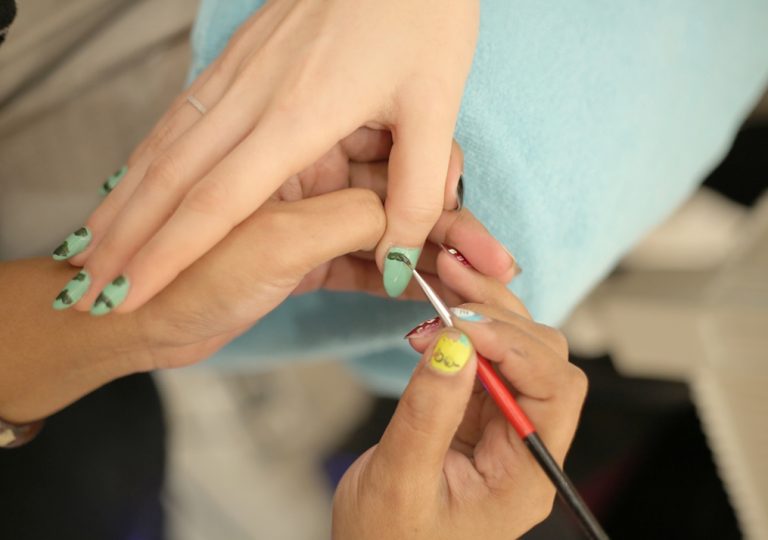 In the Beauty Bar, you can do pedicure, manicure, and nail extensions. The place offers variety of premium nail polish and from renowned brands, such as O.P.I, Angle Pro & Gelish for gel polish, Butter of London, Marc Jacobs, Inglot, Christian Louboutin, and Nars. As well as a collection of Fifty Shade of Grays nail polish produced by O.P.I & O.P.I Infinite Shine collections that you can choose to decorate your beautiful nails. Also, you can get Bamboo Hands Scrub treatment using Gehwoll products. This treatment will make your hands softer and moisturized. Bamboo Hands Scrub will help the exfoliation process, which is removing dead skin cells so that your hands will look healthier.
Jl. Wijaya II No.46, Kebayoran Baru, Jakarta Selatan
P: (+6221) 7208141
IG: beautybarindonesia
8. Geez Nails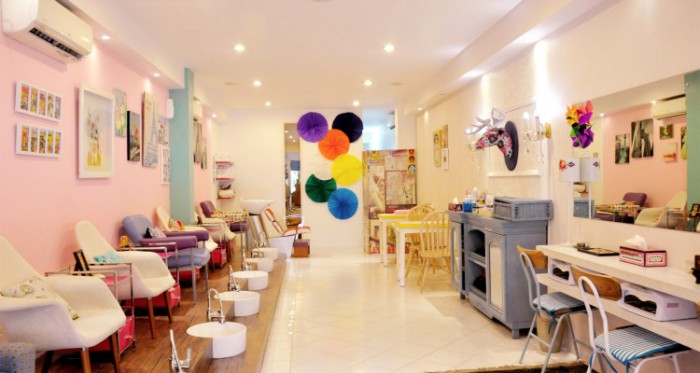 A super cute space dedicated for nails treatments in town, Geez Nails is popular among young visitors and their close friends. Visiting the place, you won't feel intimidated at all, and all the staffs are friendly. The nail salon can re-create classic designs for your nail arts, but can also create something unique and really creative. It is a good place to be a little experimental. What's more, Geez Nails also provides home service!
Jl. Gunawarman No.57, Jakarta Selatan
P: +62822 1100 8080
IG: geeznails
9. Kimi Nail Spa and Treatment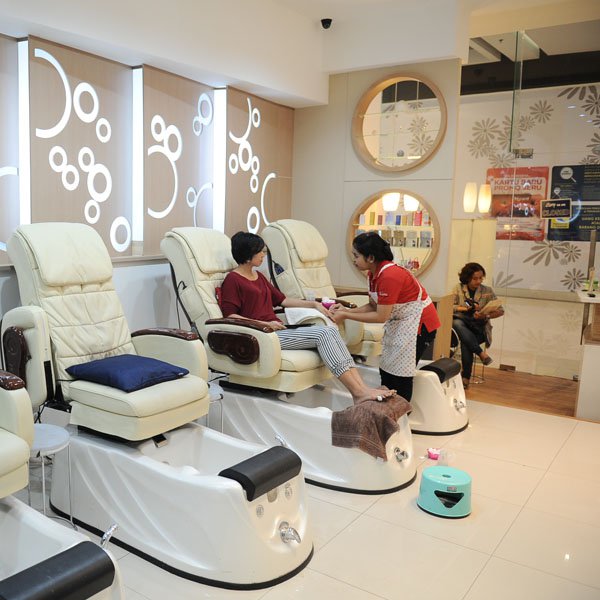 This nail salon offers one of the most relaxing services with its super cozy massage chairs. Just sit down and enjoy the mani-pedi treatments by the friendly staff. In Kimi you can try some interesting innovation such as Magnetic Gel Polish that creates a different layer of nail polish, and Perfect Match Moods that will change your nail polish depends on the temperature around you. After gaining popularity in Kemang Village, Kimi is also open at Aeon Mall BSD City. Yay!
Kemang Village Lippo Mall,vLG floor
Jl. Kemang Raya, Jakarta Selatan
P: +6221 29056846
IG: kiminail_salon
10. Blow & Glow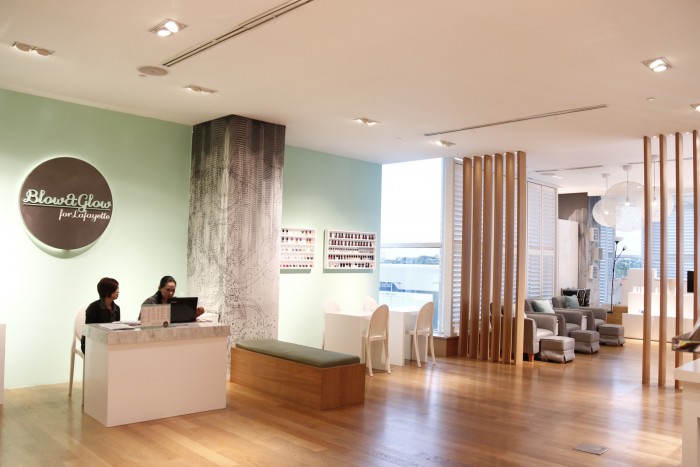 Before attending a special occasion, run yourself to Blow & Glow to get pampered from head to toe. The elegant salon has a complete treatment from waxing, hairdo, manicure, and pedicure, to complicated nail arts. The professional staff will only use well-known products that you can choose from. Occasionally the store will have events and promotions that get updated in their Instagram account.
Galeries Lafayette Pacific Place
Jl. Jendral Sudirman Kav 52-53, Jakarta Pusat
P: 082111999960
IG: blowandglowid