Whether it's your birthday or your special one's, having a perfect birthday cake is actually a serious business. Jakarta sure have plenty cake shops which offers any kind of birthday cakes. But we have these recommended cake shops where you can get from aesthetically-pleasing visual to a sumptuous yet awfully tasty choices in Jakarta.
Best Places to Buy Birthday Cake in Jakarta
Alice at The Langham, Jakarta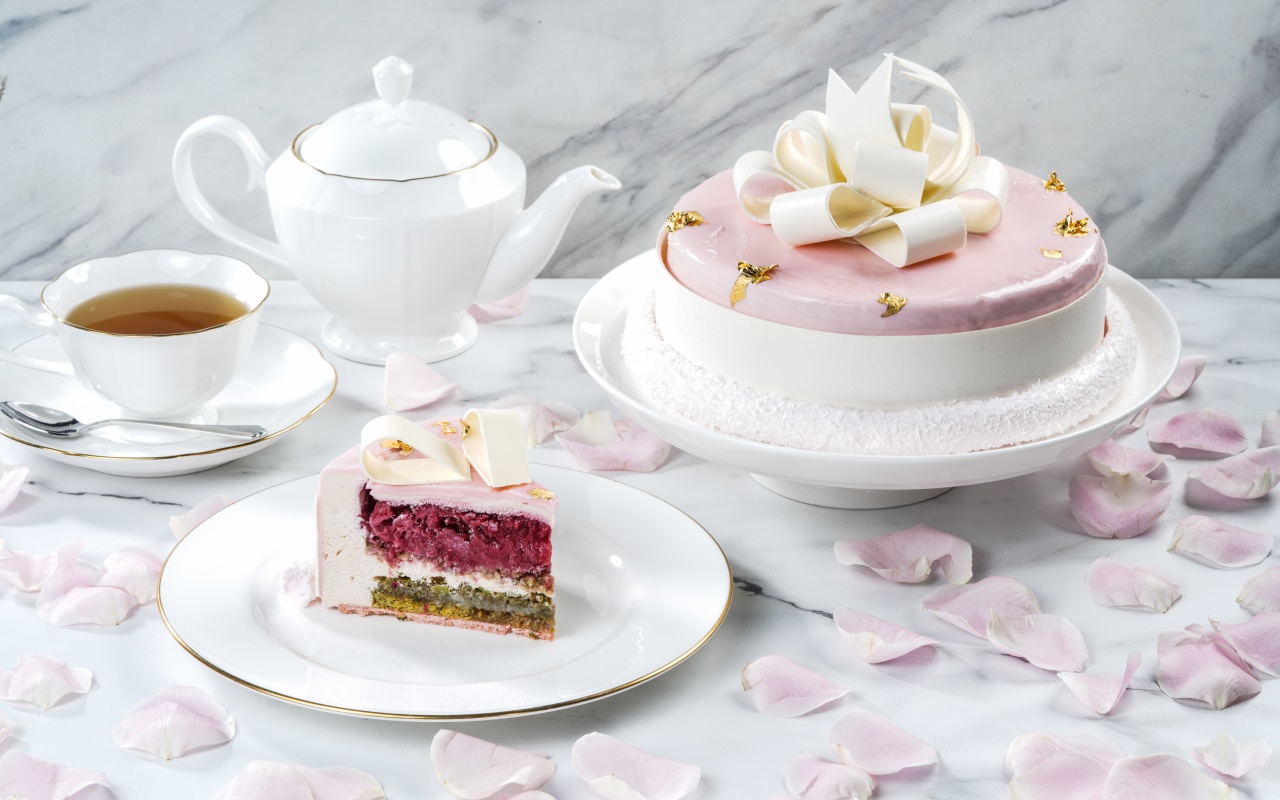 Alice presents a delightful array of modern French culinary creations and scrumptious pastries and desserts in an enchantingly sophisticated and refined ambiance. The iconic afternoon tea at Alice is also a leisurely delectable affair, with many variations of sweets and savories to fill the experience. Among the signature desserts is Rose & Pistachio Cake, a delicate and velvety combination of rose-infused whipped ganache, raspberry confit, and pistachio biscuit. The courteous combination of the rose whipped chantilly and refreshing acidity of the raspberry is a treat to the palate, complimented by the balancing texture of the pistachio biscuit.
The Langham, Jakarta
Sudirman Central Business District 8, Senayan, Jakarta 12190
Phone: (021) 27087888
Ann's Bakehouse & Creamery
Ann's Bakehouse & Creamery is your go-to destination for high-quality cakes, cookies, hampers, cold desserts, and more. Made with selected ingredients and refined recipes, Ann's Bakehouse & Creamery's unique cake creations are created like blissful masterpieces. Happiness delivered.
Jl. Sungai Sambas 3 No. 12, Kramat Pela, Kebayoran Baru, South Jakarta, Jakarta 12130
Phone: +6221-2751-7049, +62 811-114-960
Instagram
Website
Chateraise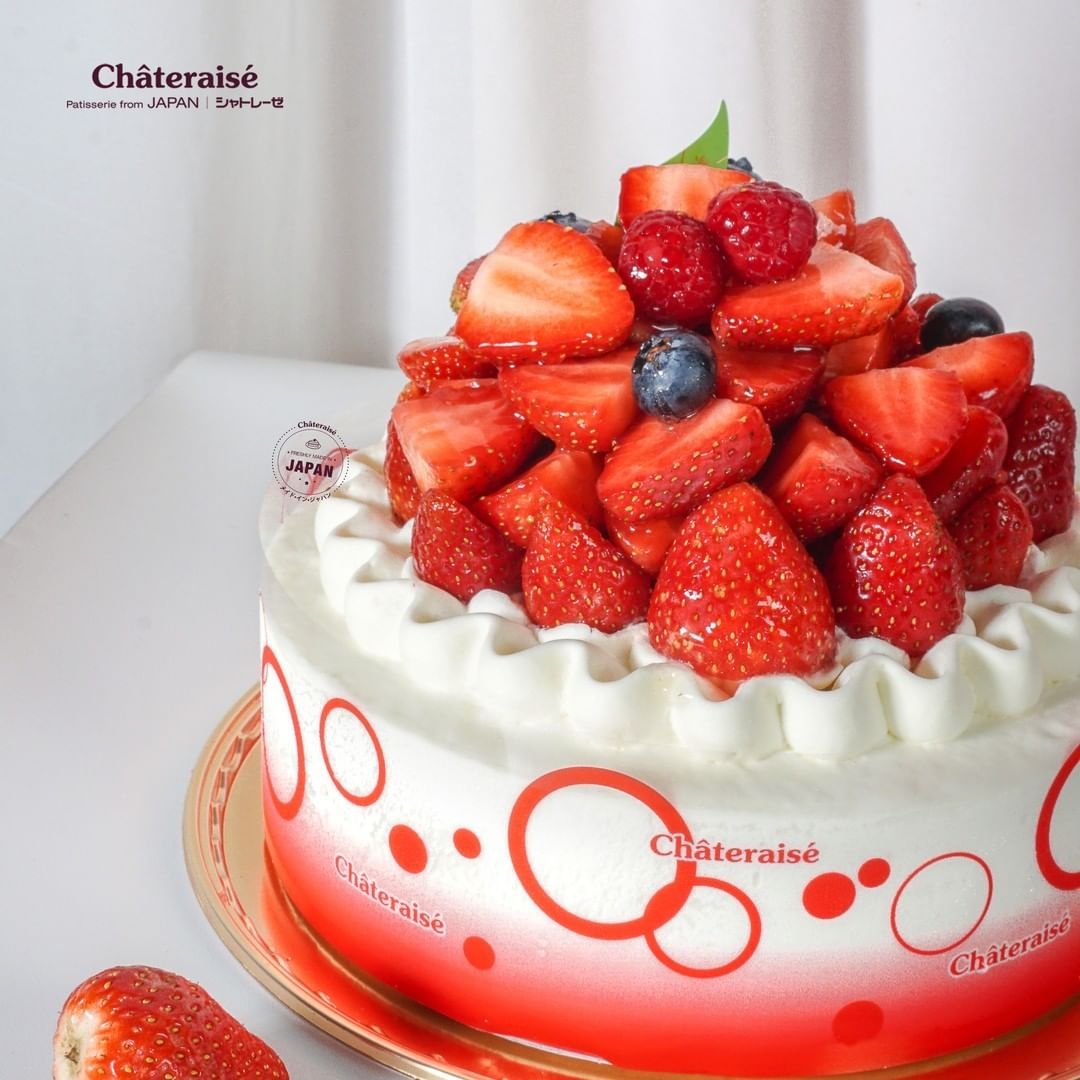 From Japan to Jakarta, Indonesia, Chateraise sweets are made exclusively from specially selected fresh ingredients produced by directly contracted farms and pastures. Satisfy your sweet tooth with their best-selling Legendary Fresh Cream, Crispy Chocolate, Special Strawberry, and many more.
Clairmont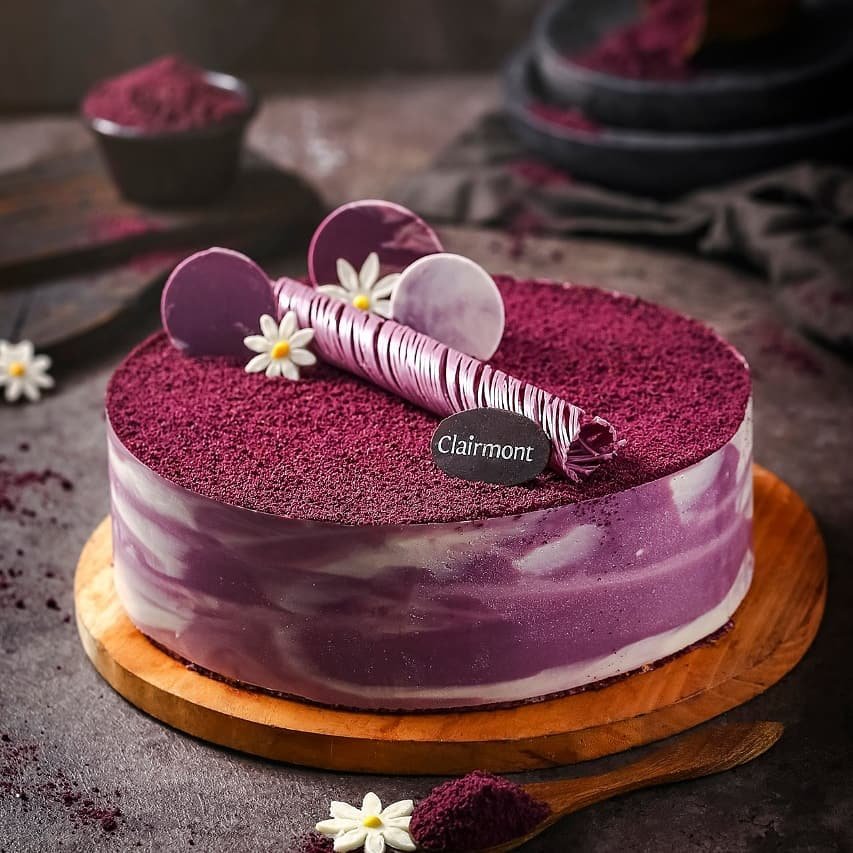 From cute yet edgy Pink Magical Fantasy, gorgeous Violet Mont Blanc, fresh and fruity Mango Passion, to the new star, Cookies 'n Cream. Clairmont is definitely a little heaven if you're looking any type of birthday cake that fits everyone's personality. The cake shop is also easy to find as it spreads across Jakarta.
Multiple outlets: Kelapa Gading, Gandaria, Margaguna, Karawaci, Gading Serpong, Bintaro, Bekasi, Cinere, Tebet, and Pesanggrahan. More information, contact (021) 727 888 55, 0811 8855 283, or visit www.clairmontcake.co.id.
DORÉ by LeTAO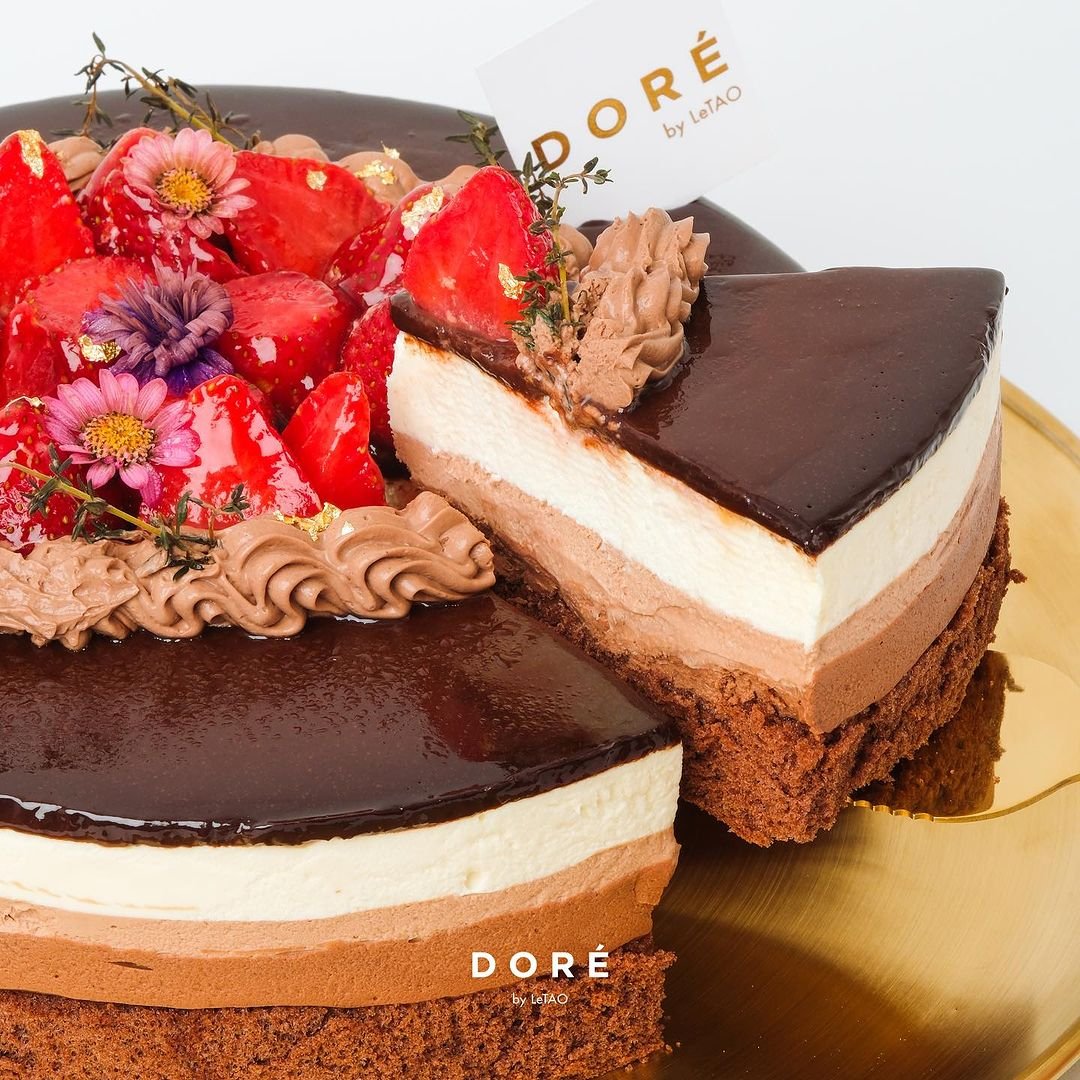 DORÉ by LeTAO is your destination to express love through sweets. Experience the memorable moment with their birthday cakes that will make everyone's belly happy and your celebration merrier. Their signatures include Triple Chocolat, Cafe Avocado Cake, Chocolate New York Cheesecake, Ichigo Rare Cheesecake, and many more.
Exquise Patisserie
Exquise Patisserie is a patisserie that believes qualities bring the best out of a product, people, and valuable customers. Using premium ingredients and contributing long hours to put the little details to satisfy your craving, Exquise Patisserie's cake collection has been perfected over years of baking, made fully with our hearts to create a whole new flavour that will cherish your day. They use a combination of culinary ability and creativity in baking, decorating, and flavouring.
La Pattisserie at Four Seasons Hotel Jakarta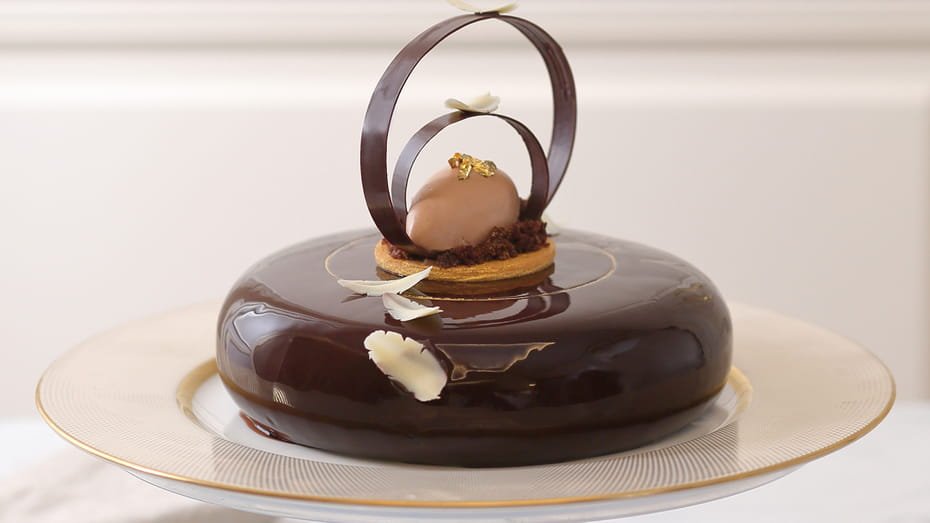 The cakes are beautifully crafted by the renowned pastry chef, Lorenzo Sollecito. You can choose many sophisticated cakes which excellent gift for your love ones. La Patisserie level up its birthday cake creation by put it in an elegant box. The shop is coming with its highlighted and most favorite cake, 360 Chocolate Cake. It's a Smooth chocolate sponge, chocolate mousse and chocolate cremoux on a crunchy feuillette base.
Four Seasons Hotel Jakarta
Capital Place, Jl. Gatot Subroto Kav 18, Kuningan Bar., Mampang Prpt., Kota Jakarta Selatan
Phone: +6221 2277 1888
Raffles Patisserie at Raffles Jakarta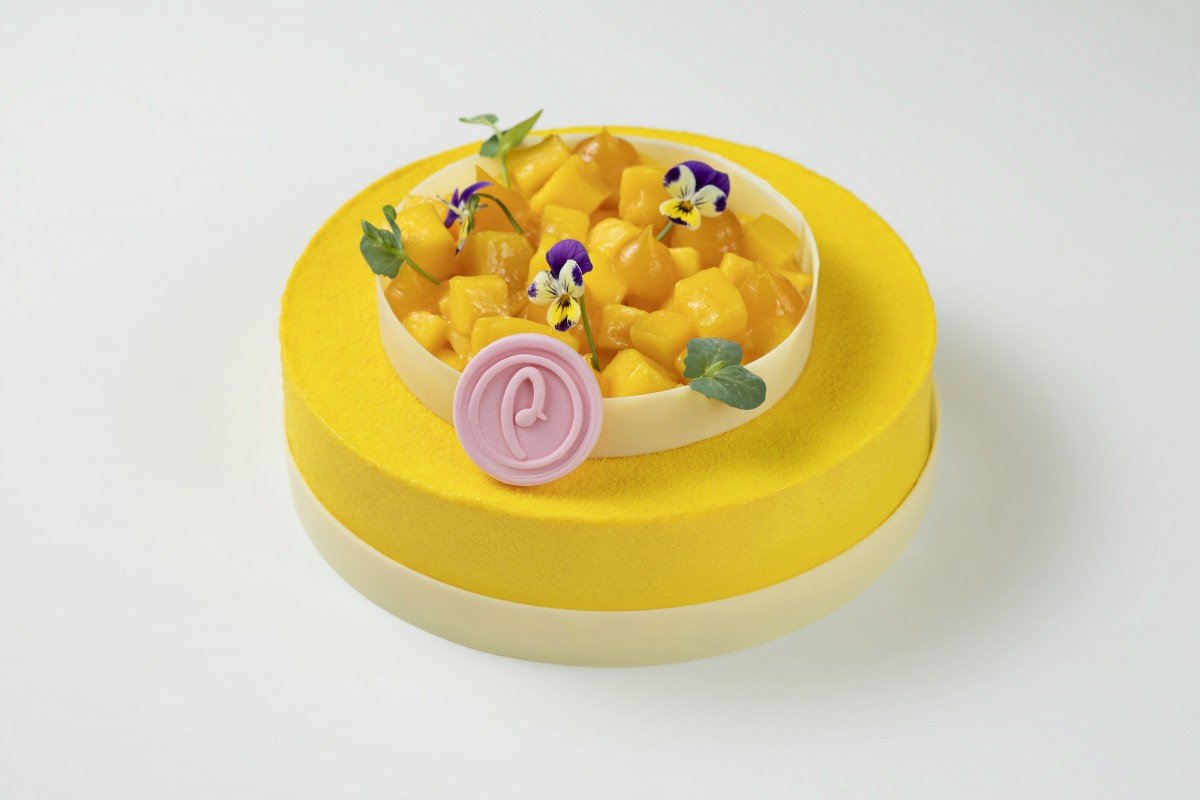 Ensconced within Arts Café by Raffles, Raffles Patisserie at Raffles Jakarta is a delightful corner that offers freshly-baked pastries, house-made artisan breads, macaroons, signature cakes, and exclusive hampers for special occasions. Raffles Patisserie is a modern jewelry box, filled with delicious treasures just waiting to be discovered. Pastry Chef Putra Anom Gentar Alam features Indonesian ingredients directly from our local farmers to make exceptional sweet treats. Chef Anom Putra's prowess in the art of pastry making and refined presentation is delectably evident in the highly sought-after cakes.
The Mandarin Cake Shop at Mandarin Oriental, Jakarta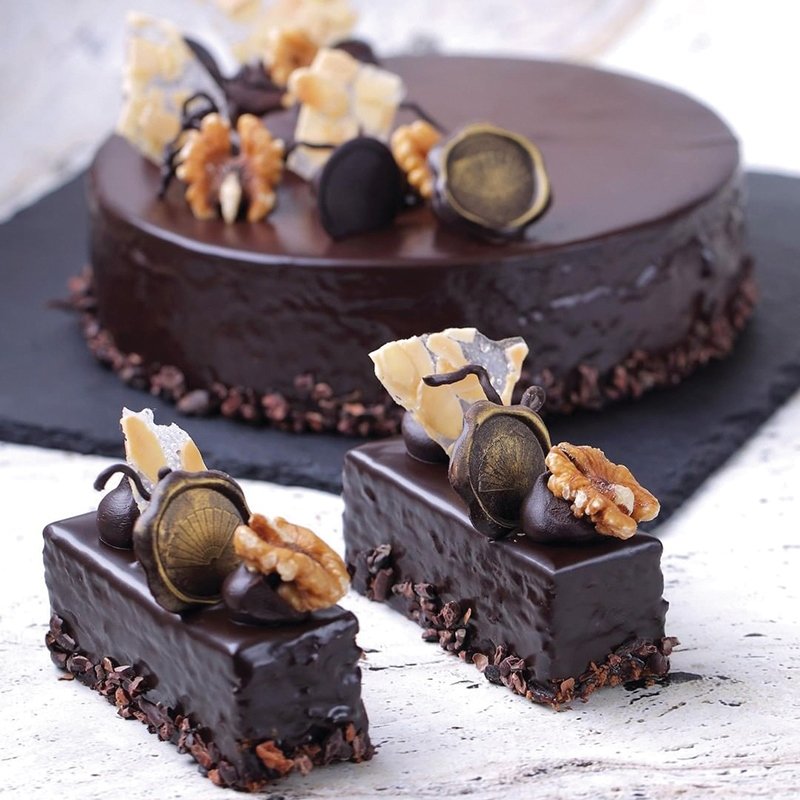 The Mandarin Cake Shop is knows as one of the most famous cake shops in Jakarta. The reason is nothing but its experienced team of talented pastry chefs concoct an array of delicious treats. Ranging from mouth-watering cakes to perfect scones, delicious sandwiches and decadent chocolates.
Mandarin Oriental Hotel Jakarta
Jl. M.H. Thamrin, PO BOX 3392, Jakarta 10310
Phone: +62 (21) 2993 8820
Union Jakarta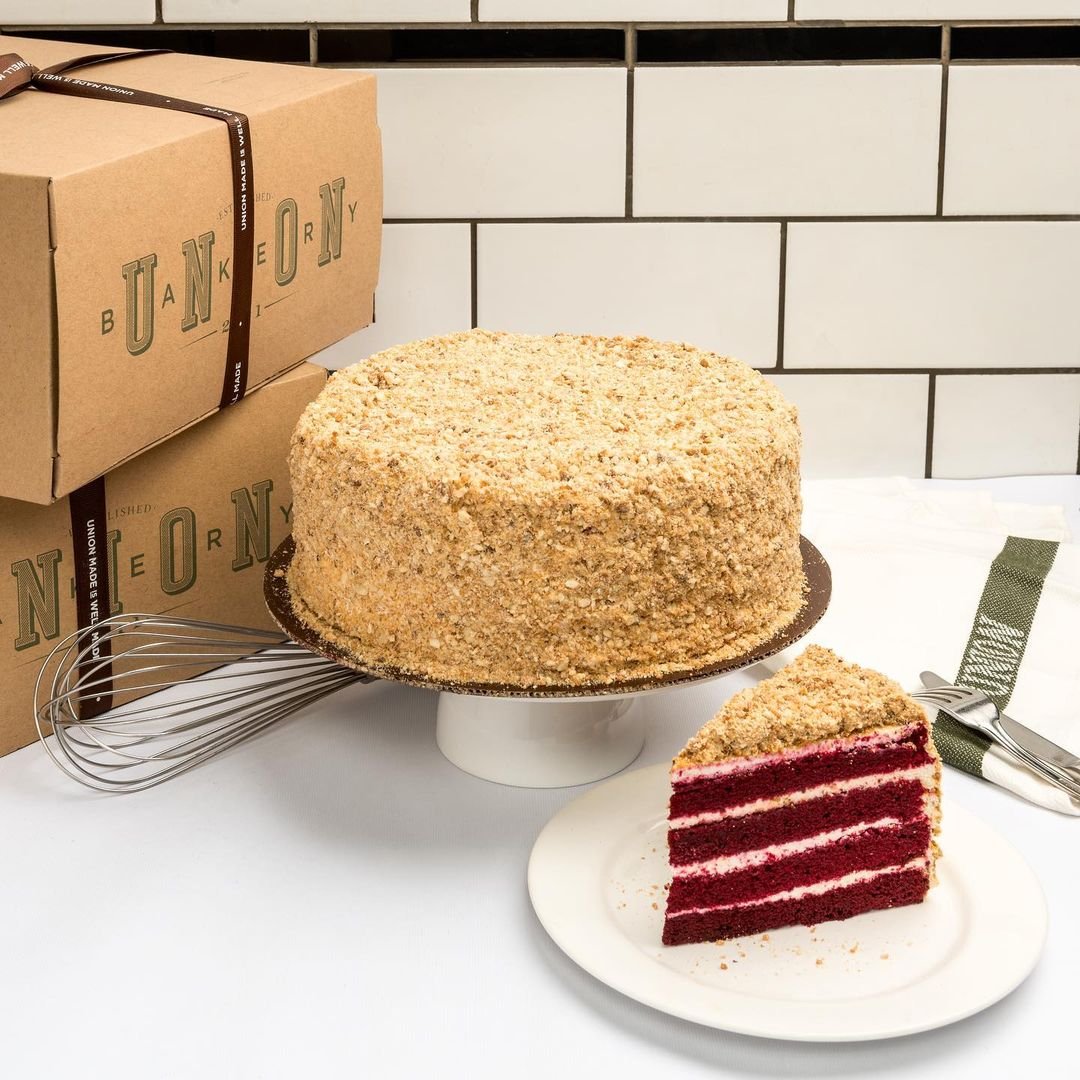 Overseen by Head Pastry Chef Karen Carlotta, her creations follow a similar evolution to Chef Adhika Maxi's with their roots in American standards. Utilizing a separate specialized pastry kitchen, she not only offers an array of freshly baked breads and pastries, but also a rotating selection of her celebrated cakes. Union outlets are available in Plaza Senayan, Pondok Indah Mall, Pantai Indah Kapuk, Mall Kelapa Gading, and many more. Go to its website for orders and more info.