If you are a gentleman looking for a perfect suit to wear, most probably you will prefer a bespoke (tailor-made) suit rather than ready-made one. Lucky for you, in Jakarta, there are many master tailors with decades of experience. Their craftsmanship is superb and they use only high-quality materials to create a true art. Here are 8 Bespoke Tailors for Gentlemen in Jakarta;
1. Laxmi Tailor
Bespoke (custom) Tailoring at Laxmi Tailors is available for both men and women in the form of formal suits for party or work, tight-clad sleek tuxedos, perfectly fitted shirts & pants, trendy sports jackets and fashionable overcoats. The integrity of each and every of their tailored made piece is assured through fine tailoring and a flawless fit.
Laxmi Tailors – Kemang Raya Jalan Kemang Raya No. 6 D Jakarta Selatan (+6221) 7198789
Laxmi Tailors Pacific Place Pacific Place, Jl. Jend. Sudirman No.6 (+6221) 57973140
Laxmi Tailors – Pecenongan Jl. Pecenongan No.17B (+6221) 3848250  
2. Atham Tailor
Atham Tailor was established in 1968 by Atham Gozali. It is the first tailor to set a shop in the prestigious malls in Jakarta. It offers high quality tailored formal wear to the individual at competitive prices, and exceptional quality. Besides tailor-made suits, Atham also provides numerous collection of traditional and modern batik.
Plaza Indonesia (+6221) 29923949
Pondok Indah Mall 2 (+6221) 7506827
3. Hariom's Tailor & Textile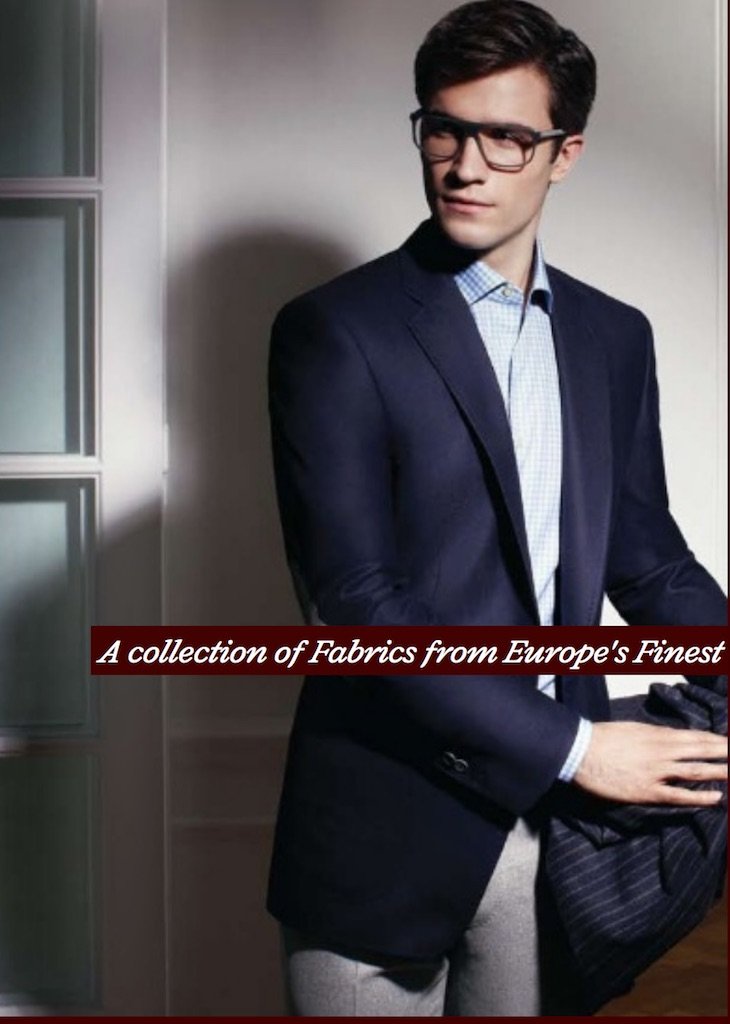 A family business with over 70 years of experience, Hariom's Tailor & Textile ensure customers' experiences to be as good as their high-quality tailor-made suits. It usually takes a week to construct a suit at Hariom's, but their 24 hours workshop can finish one within 12 hours if needed without compromising on the quality.
Jl. Pasar Baru Selatan No.1, RT.1/RW.4, Ps. Baru, Sawah Besar, Jakarta Pusat
(+6221) 3457403
4. Brillington & Brothers
Every man is different, thus every special feature in a man deserves special measurements. With this belief, Brillington & Brother was established in 2010 and started by selling the bespoke suit. They offer a fresh and modern concept, but behind their suits are master tailors with decades of experience. The price is a little high, starting from IDR 8,500,000 for a suit including fabrics.
Jl. Gunawarman No.30, Selong, Kby. Baru, Jakarta Selatan
+62857-7800-7749
5. Harry's Palmer Tailor
From ethnic traditional to modern international, Harry's Palmer created all its suits with high-quality material with latest fashion trend in mind. It proud itself in a luxurious and glamour style. Has been around for 15 years, now Harry's Palmer has two outlets in Taman Anggrek Mall and Emporium Pluit.
Mall Taman Anggrek
West Jakarta
(+6221) 56999510
Emporium Pluit Mall
North Jakarta
(+6221) 66676850
6. Wong Hang
Was established in 1933, now Wong Hang has become popular for its great tailoring craftsmanship in men's clothing. This includes a complete tuxedo, trousers, shoes, shirts, cufflinks, and ties. Only using the best fabric, the suits can be a little pricey. The galleries are available not only in Jakarta, but also Surabaya, Bandung, Semarang, and Makassar.
Arteri Pd. Indah, Jl. Sultan Iskandar Muda No.99F, Kby. Lama, Jakarta Selatan
(+6221) 7227474
7. Diorama Tailor
First opened its doors in 1980 at Hotel Hyatt Regency Surabaya, Diorama Tailor offers stylistic, trendy, creative, and innovative but never forgetting traditional mens attire, implementing Italian couture designs. A totally personalized consultancy is offered as part of the service.  Elegance and style is found in the detailing of Diorama custom-made clothing, using high quality of camelhair and trimmings.
Jl. Gunawarman No. 41, Kebayoran Baru, Kby. Baru, Jakarta Selatan
+62127 513456
8. Kings Tailor & Co.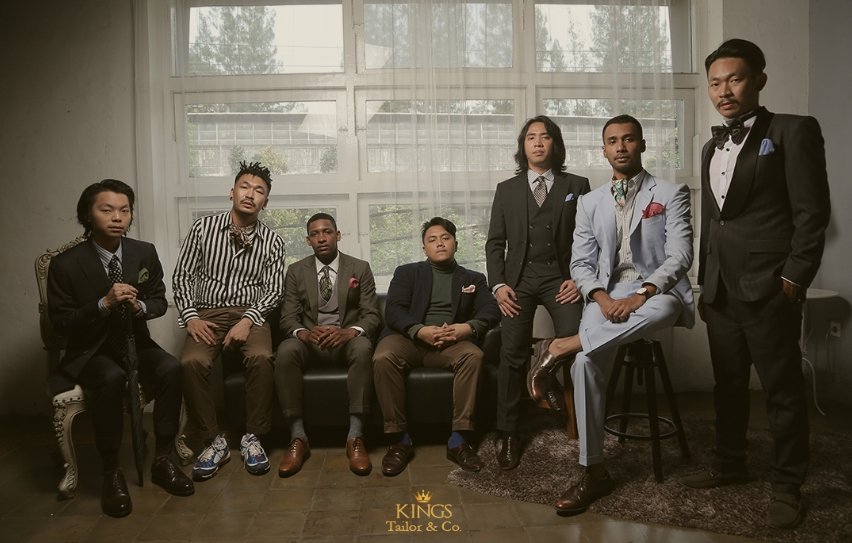 Kings Tailor & Co. makes tailored formal clothing for men with a specialty in suit-making. It aims to deliver exceptional quality products that are customized to perfectly fit each of its clients. The founders are passionate and committed to design and quality-driven tailored clothing. More so, they are immensely hands-on every step of the way. This tailor also has consultants that are experts/professionals of the industry that will help you unlock the perfect clothing for you according to your wants and needs. Meanwhile, the team of tailors, cutters, finishers, and pressers are meticulous and detail-oriented with many years of experience. Each client is entitled to a free consultation stage. Clients will also be able to customize and personalize the products that they want down to the bits. Kings Tailor & Co. claims to use the best approach to get the best result.
Jl. Tirtayasa VII No.7, Melawai, Kebayoran Baru, Jakarta Selatan
P: +62896-2588-5255
Instagram: kingstailorcojkt
Website