Being a thick concrete jungle as it is, it's probably a little hard to believe that golf is one of the many fast-growing sports in Jakarta. Before rejecting the claim, bear in mind that the city is a business destination, meaning many meetings and discussions occur on the green manicured grass instead of in board rooms. Golf does indeed offer a chance for the overworked to relax, enjoy the view, and work the muscles once in a while. Here are some of the best golf courses in Jakarta and the surrounding area.
Pondok Indah Padang Golf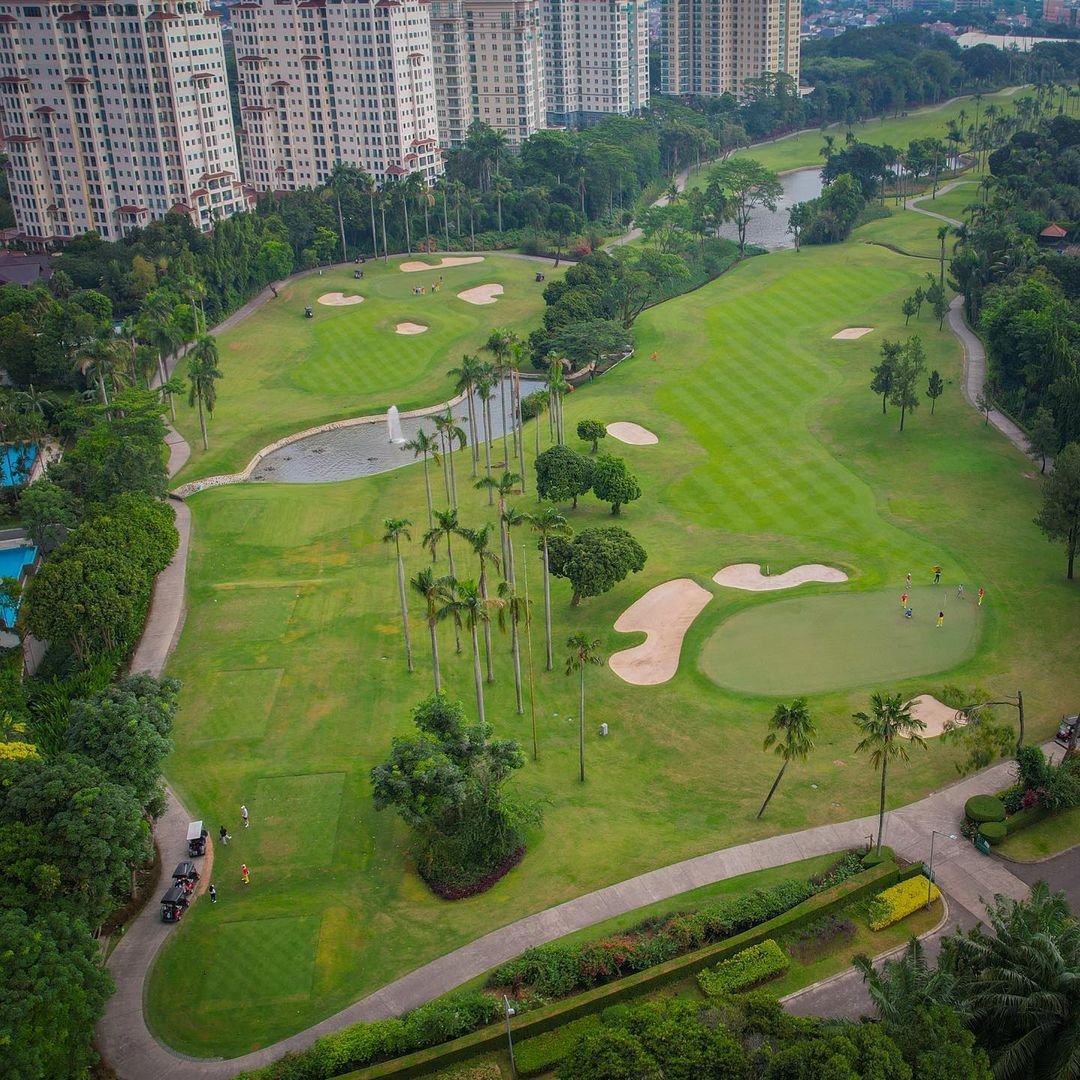 Established on August 17, 1976, the Pondok Indah Golf Course has a unique design that represents a partnership between man and nature. Each game will afford golfers opportunities not only to measure their skills against the course but also to enjoy the beauty of the natural surrounding by playing in a relaxed setting of lush greenery and tall trees, in fresh air carrying the scent of flowers and the songs of birds.
Pondok Indah Golf Course offers golfers a location where the architect has seemingly done little to disturb the natural harmony - where the golf course blends into its environment as though it had always been there. Such a paradise is rare. It is even rarer to find one located conveniently in the heart of a major city.
Jalan Metro Pondok Indah – Jakarta Selatan 12310, Indonesia
Phone : 62 21 769 4906
http://www.golfpondokindah.com/
Royale Jakarta Golf Club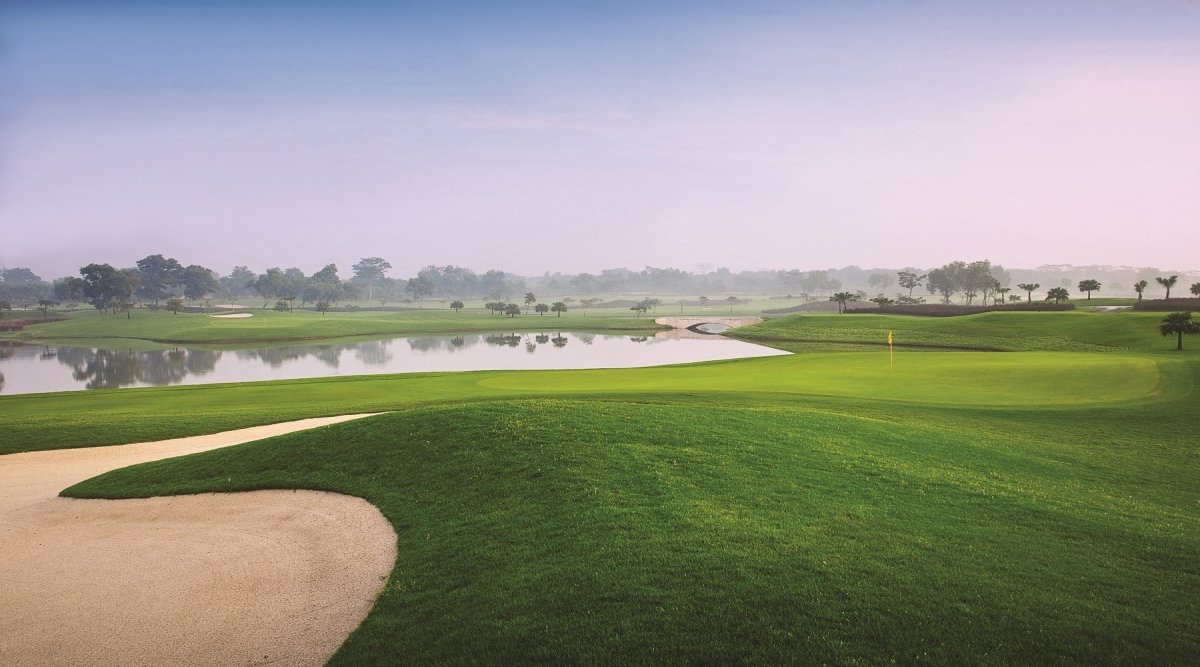 Introduced as one of five great new golf courses in Asia, Royale Jakarta Golf Club was designed by Bob Moore Jr. & JMP Group. With its green paradise concept of expansive meadows and exotic plants, this golf club is simply a beautiful and challenging golf course within the heart of Jakarta city. Located just 15 minutes from Central Jakarta, Royale Jakarta Golf Club is accessible through the city toll road, only 700 meters from the Pondok Gede toll exit. A comfortable and strategic location makes travel close and easy for a round of golf.
Jl. Raya Halim Tiga Halim Perdanakusuma, East Jakarta 13650
Phone: +62 21 80888999
https://www.royalejakarta.com/
Senayan National Golf Club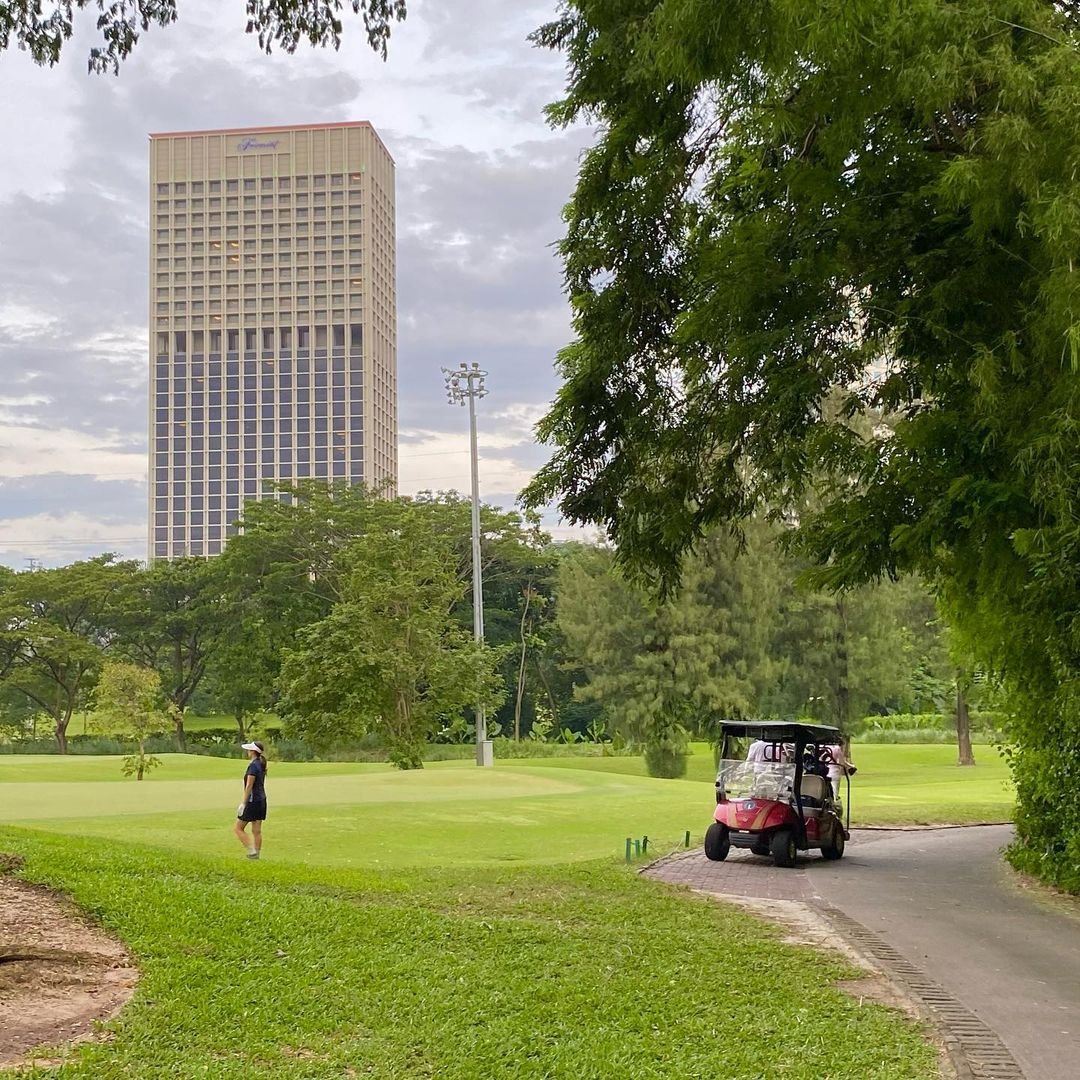 Senayan National Golf Club has been popular amongst local Indonesia golfers due to its location in the heart of the central business district. However, the original course was short and scruffy with tight fairways, mature trees, and an old clubhouse. The golf course is surrounded by Jakarta's buildings and an elegant 18-hole golf course with an Asian bistro, Japanese restaurant, café & pro shop.
Jalan Asia Afrika, Senayan, Jakarta 10270, Indonesia
Phone: +62 571 0181 +628111638511
Cengkareng Golf Club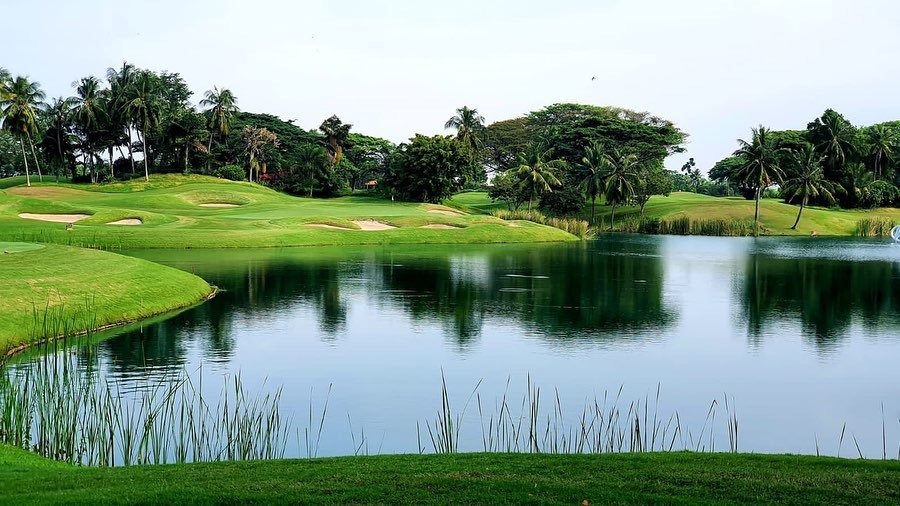 Cengkareng Golf Club is a semi-private facility that welcomes visitors alongside a roster of active members. The club has been open since 1999 and already has established itself as the club of choice for the local and expatriate communities in Jakarta.
The club prides itself on its personalized attentive service and offers International standards of hospitality along with a championship golf course, presented in immaculate condition throughout the year.
Soewarna Business Park
Block G Lot 1-2,
Soekarno-Hatta International Airport, Tangerang 19110
Phone: (62-21) 5591 1111
https://www.cengkarenggolfclub.com/
Jagorawi Golf & Country Club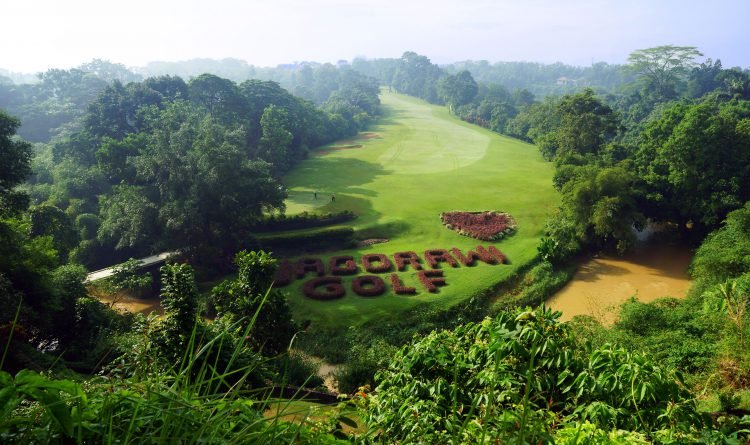 Jagorawi Golf & Country Club is Indonesia's premier golf facility and the only club in Indonesia that offers a total of 45 holes of championship golf divided over the Old Course (18 holes), the New Course (18 holes) and the Z-Nine (9 holes). Loading the many returned score cards into the handicapping database is another responsibility of Pudji who on 2 occasions has attended the USGA Handicap System seminars arranged through PGI (Indonesian Golf Association).
Jl. Karanggan Raya Gunung Putri, Bogor, West Java
Phone: +62 21 8753814
https://www.jagorawi.com/
Damai Indah Golf PIK Course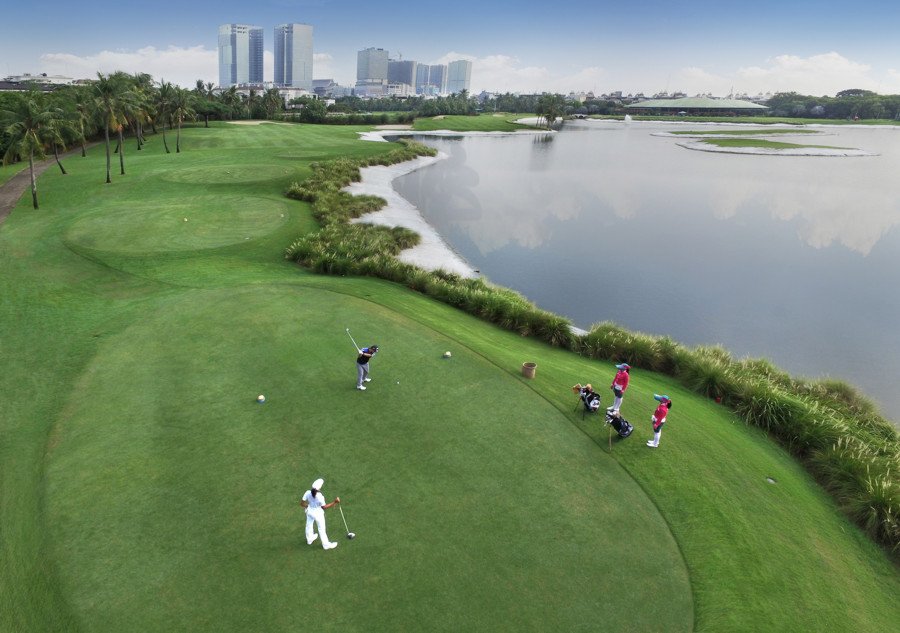 Pantai Indah Kapuk (PIK) course is one of Damai Indah Golf's courses that is located along the Java Sea coastline that incorporates relaxing pools and gently winding streams as strategically positioned water hazards and bunkers, and rustic fieldstone walls made of indigenous stone. The "Spirit of the Sea" has been designed to offer enriching new perspectives within this unique 72-par, 6,048-meter golf course by skillfully integrating the natural beauty of the coastal wetlands to create playable golf rich with strategic variety.
Pantai Indah Kapuk's Course's idyllic location by the sea presents unique opportunities to incorporate the Java Sea into lakes and waterways that virtually surround every golf hole.
Ruko Cordoba
Jl. Marina Raya No.5, North Jakarta City, Jakarta 14470, Indonesia
Phone: +62 21 5882388
https://www.damaiindahgolf.com/
Damai Indah Golf BSD Course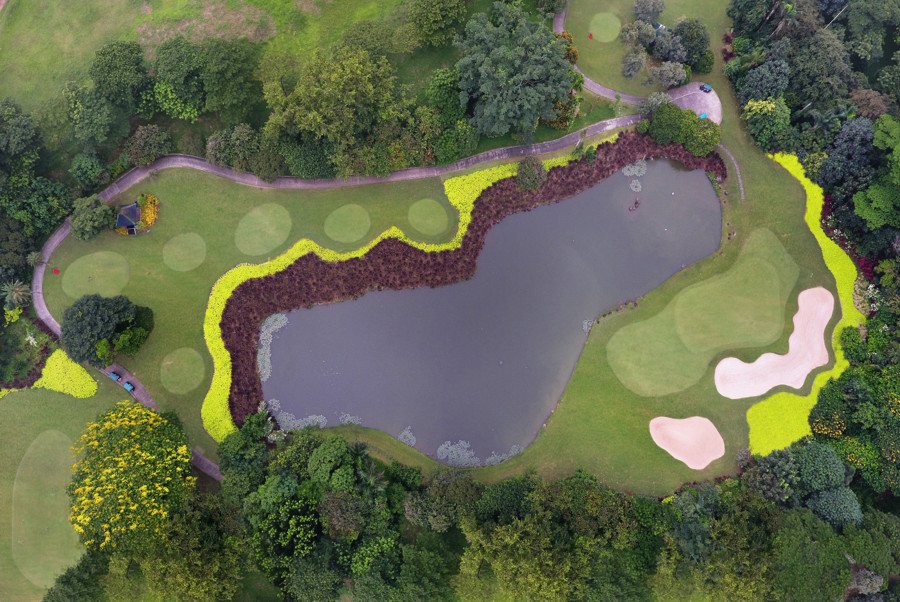 Damai Indah Golf, the brainchild of well-known Indonesian real estate developer and business baron, Ir. Ciputra, consist of two international championship courses in completely different and challenging surroundings. Bumi Serpong Damai (BSD) Course has been designed to offer an enjoyable mental challenge within a visually appealing setting with every hole positioned within beautifully landscape settings.
Jl.Bukit Golf I, Sektor VI
Bumi Serpong Damai, Serpong, Banten
Phone: (62-21) 537-0290
https://www.damaiindahgolf.com/
Emeralda Golf Club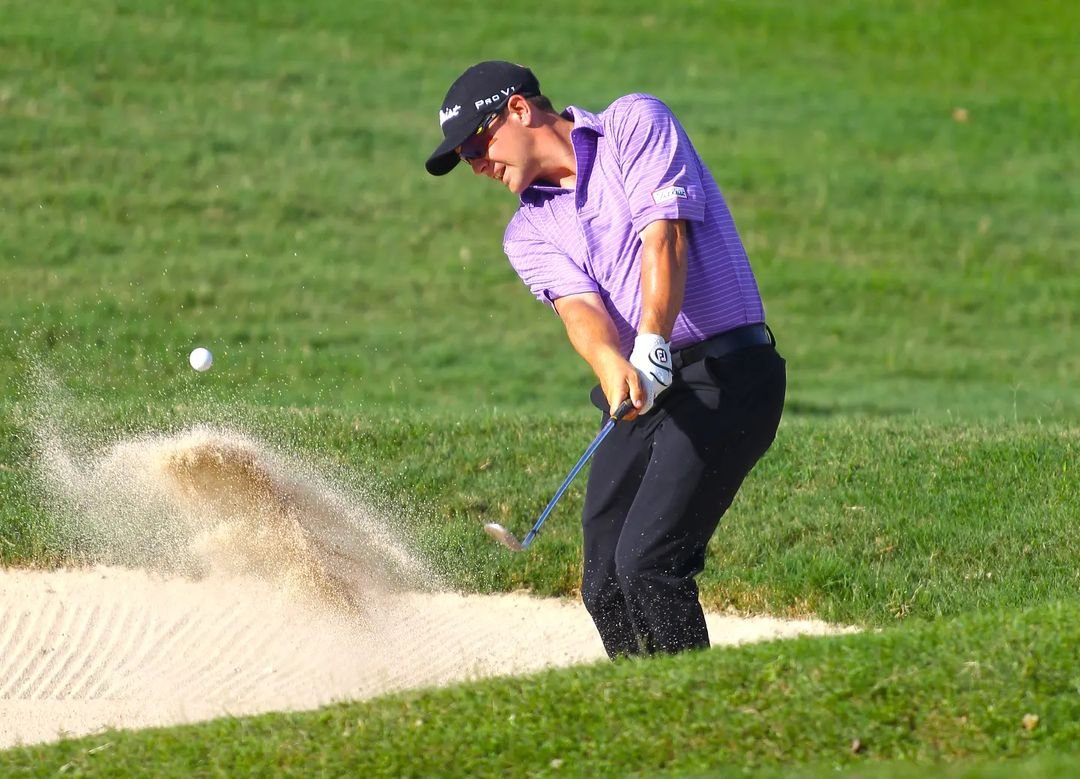 The look of Emeralda gives you many fabulous things that you never found before. New golf carts, driving range, restaurants, VIP rooms, spa & sauna, and pro shop. They are providing first-class facilities and are committed to "Exceed Your Expectation". Surely you will enjoy the beautiful scenery, the greenest grass, the bluest lakes, and various color of flowers which complement the wide experience when visiting Emeralda. The golf club has been meticulously planned to combine a residential ambiance with 27 championship holes golf course.
Jalan Cimanggis Boulevard, Tapos - Depok 16953, Indonesia
Phone : +62 21 875 9019
https://www.emeralda-golfclub.com/index.php
Rancamaya Golf & Country Club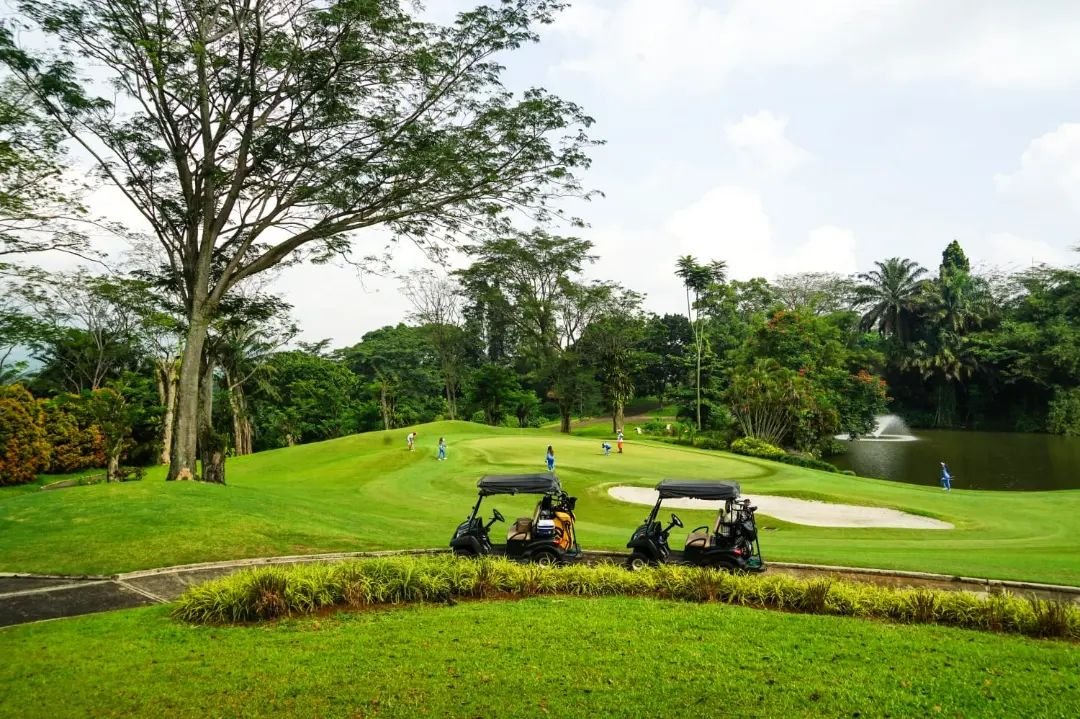 When playing golf at Rancamaya, you can drive the ball for an extra twenty meters or even more. Ted Robinson, a renowned international course architect, has sculpted Rancamaya to be a championship course that will be a joy to play by focusing upon three major elements : flexibility, memorability and natural beauty. It is a uniquely designed course that includes a series of lakes connected by moving cascades of water. The sense of tranquility and natural splendor of Rancamaya is enhanced by the soothing sounds of moving water.
Jl. Rancamaya Utama, Ciawi - Bogor 16720
Phone: +62-251-824 2282
https://www.rancamayagolf.com/
Imperial Klub Golf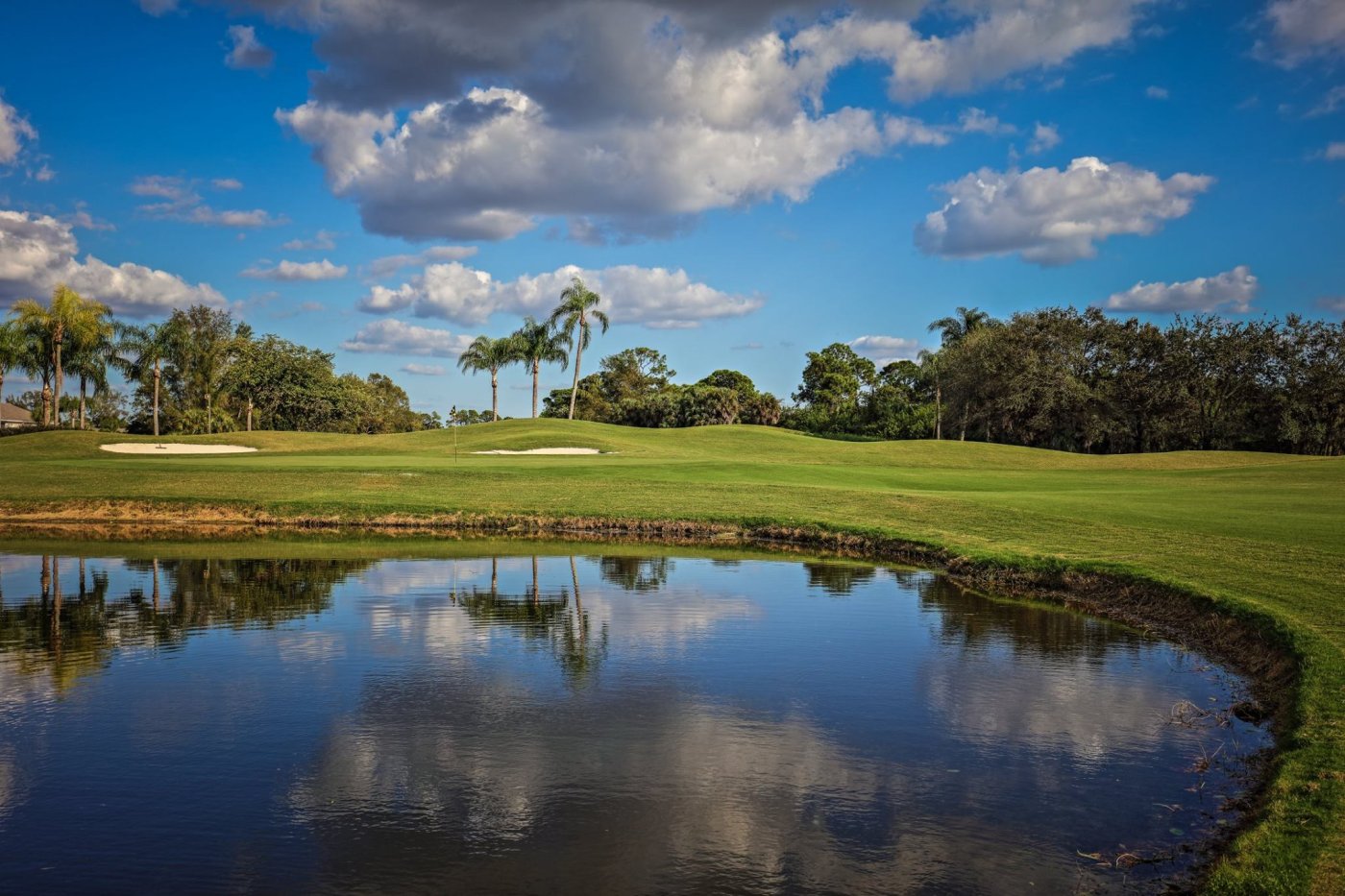 Imperial Klub Golf is one of Jakarta's premier golf courses. Created by British golf course architect Desmond Muirhead, the 6,486-metre championship course blends essential Indonesian images into a large conceptual sculpture. The result is an unforgettable golfing experience. Imperial Klub Golf is located in the extraordinary new town development of Lippo Karawaci. Only 25 minutes from downtown Jakarta and 35 minutes from Jakarta's international Airport.
Lippo Village
Jl. Pulau Golf No.2700,Kelapa Dua, Tangerang, Banten 15811, Indonesia
Phone: +62 21 5460120
https://www.aryaduta.com/en/wellness/ikg
Suvarna Jakarta Golf Club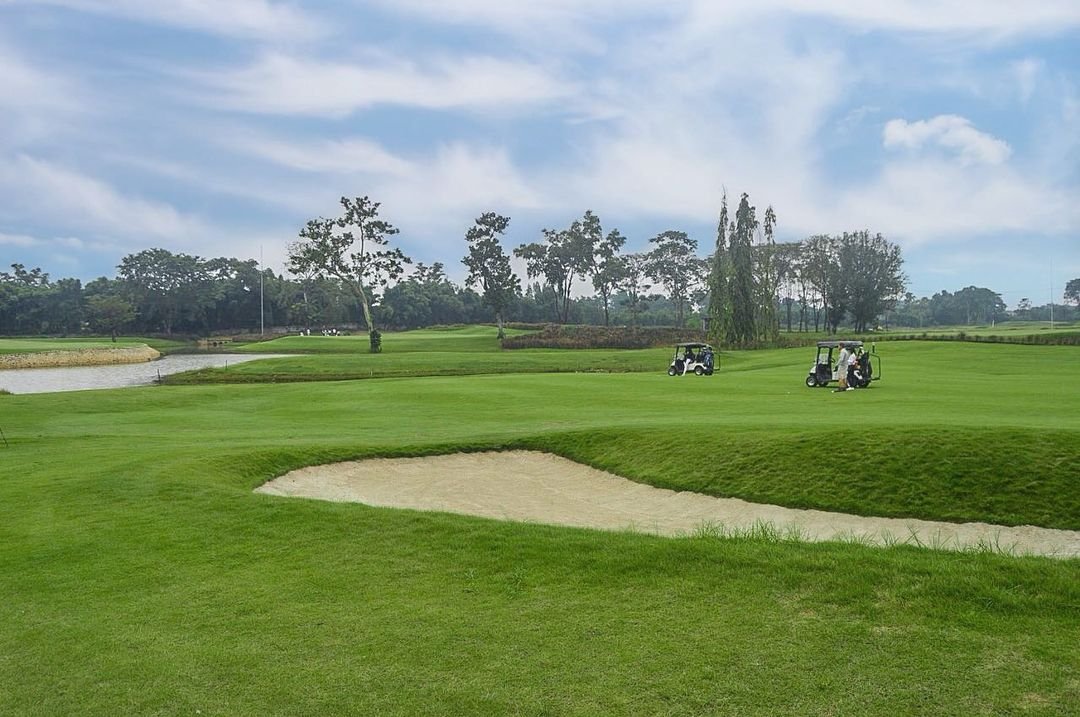 Suvarna Jakarta Golf Club (SJGC) is a 27-hole championship golf course that currently is the first and only mandatory buggy on-course golf club in Jakarta. SJGC sits on a 96-hectare land in Halim, East Jakarta, conveniently located near Halim Perdanakusuma International Airport and accessible via toll roads.
The golf course was designed by Robert Moore Jr., an international leading golf course architect. It has some links course elements such as riveted bunkers, burns (walled canals), and large green complexes. One of its unique features is the Elysian Fields which integrated three par-5 finishing holes into a broad landform with crossed fairways, shared bunkers, meandering burns, and dozens of possible lines of play
Jl. Radar Selatan No.1, Halim Perdana Kusumah, Kota Jakarta Timur 13610, Indonesia
Phone: +62 811-1586-873
https://www.suvarnajakartagolfclub.com/
Jababeka Golf & Country Club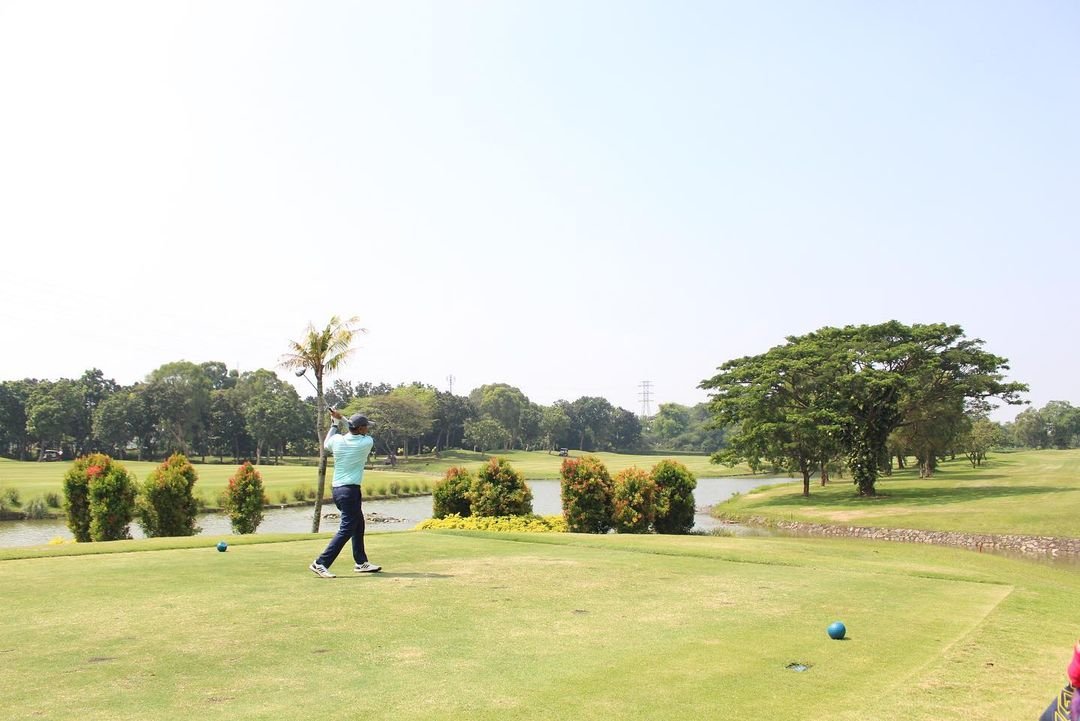 Jababeka Golf & Country Club is a semi-private club offering a superb golfing environment. Located just 40 minutes from Semanggi cloverleaf in Jakarta. Jababeka is accessible to golfers residing in Jakarta as well as those working and living in the surrounding suburb or East Jakarta.
Jalan Raya Lemah Abang Cibarusah – Cikarang Baru 17581 Indonesia
Phone: 6221-8936148
https://www.jababekagolf.co.id/
Matoa National Golf Course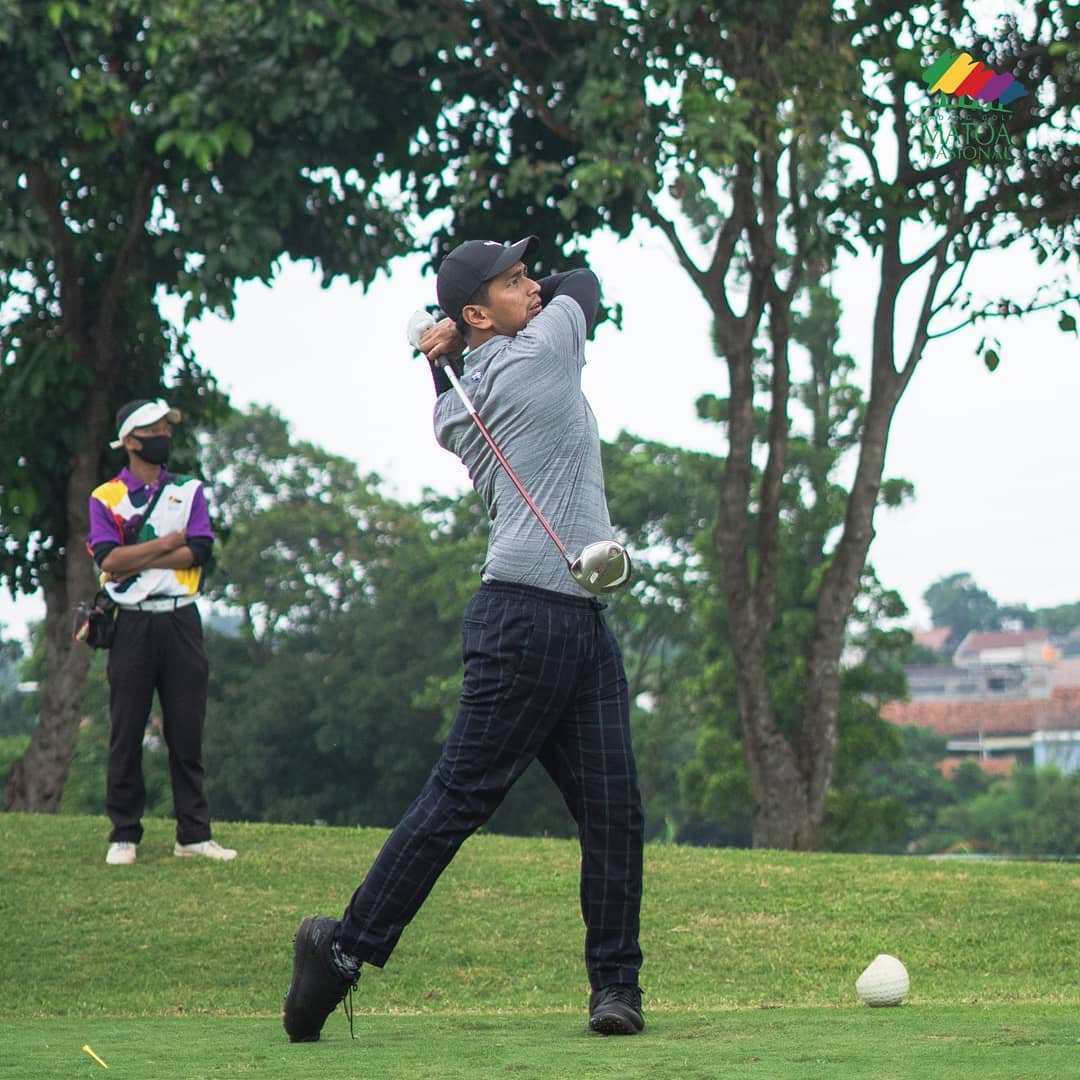 Matoa is the realization of a long-held dream. The concept of golf situated in complete harmony with its natural environment has been developed and refined over many years by a team of golfing enthusiasts, naturalists, and design experts.  Located in the quiet and secluded area of Ciganjur, South Jakarta will give you fresh natural air, without the long drive. The course is also equipped with other features such as a driving range, a luxurious restaurant, a conference room, a swimming pool, and a locker room with a sauna.
Jl. Moh Kahfi I Km 7, Ciganjur - Jakarta Selatan 12630
Phone : 6221 787 0864 – 66
https://www.matoanasional.net/home.htm