Sudirman Central Business District (SCBD) in Jakarta is a popular destination for foodies, with a range of dining options available, from fine dining to casual eateries. Here are some of the must-dine restaurants in SCBD:
Pasola at Ritz Carlton Pacific Place $$$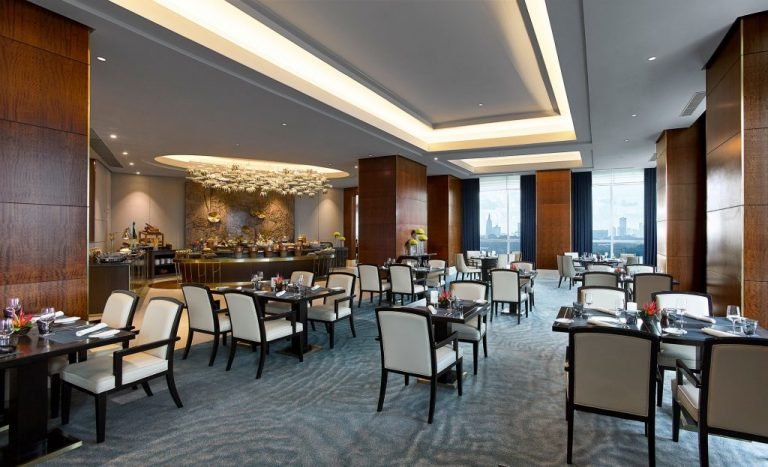 At PA.SO.LA Restaurant, local farmers and food artisans are the stars of the menu. PA.SO.LA observes the local farmer and ingredients of Indonesia. Offering a la carte options, decadent buffet, delivery, signature cocktails, and an extensive wine list, this all-day dining restaurant tops off Jakarta's cosmopolitan essence. Take in spectacular views of Jakarta while you dine.
Ritz Carlton Pacific Place
Sudirman Central Business District (SCBD), Jl. Jendral Sudirman Kav. 52-53, RT.5/RW.3, Senayan, Kebayoran Baru, South Jakarta City 12190
Reservations: +62 21 2550 1993
Bottega Ristorante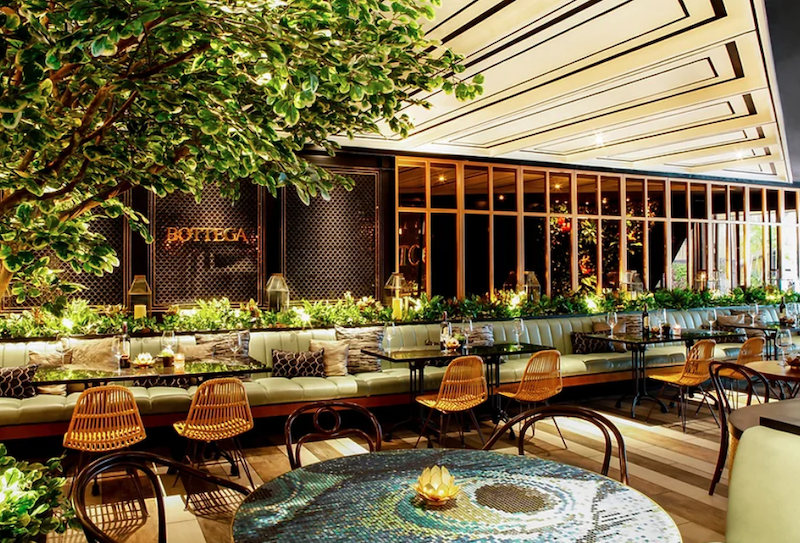 Bottega Ristorante is a popular dining destination in Jakarta, especially for business meetings, romantic dinners, and special occasions. The restaurant's elegant interior, cozy atmosphere, and attentive service make it a top choice for anyone looking for an authentic Italian dining experience in Jakarta.
Address: Menara Bank Danamon, Jl. Prof. Dr. Satrio Kav E IV No. 6, Kuningan, Jakarta Selatan, DKI Jakarta 12950, Indonesia Phone: +62 21 5799 2222
Website: https://bottegaristorante.id/ Instagram: https://www.instagram.com/bottegaristorante.id/
LBRTY Jakarta

An exciting cocktail bar that is nestled in the SCBD neighborhood. Located on the 2nd floor of the Elysee Building, LBRTY Jakarta offers a wild selection of cocktails by their world-class mixologists. Their drinks highlight flavors such as sweet corn, osmanthus, and truffle; the cocktail menu hits a variety of notes for every type of customer. A brilliant addition to the vast selection of quality bars in the area, the interior of the bar is beautifully designed with the marble-top multi-station bar as the centerpiece. A perfect spot for a late nightcap, LBRTY will excite the tastebuds of those walking through their doors
Elysee Lot 21 SCBD, Senayan, Jakarta Selatan
Phone: +628111524005
Instagram: @lbrtyjkt
[email protected]
Lucy in The Sky SCBD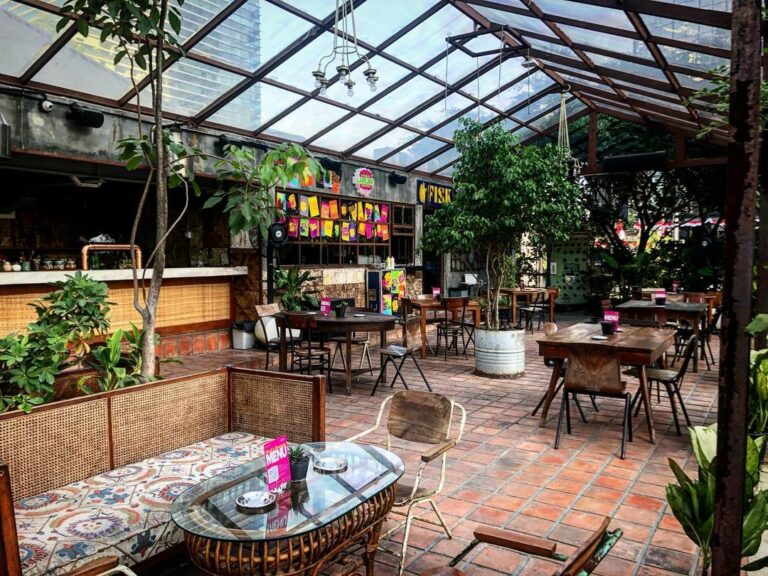 Lucy in The Sky SCBD is trendy venue offers a chic and vibrant atmosphere, with stunning views of the city skyline. Guests can enjoy a wide range of delicious cocktails, wine, and spirits, along with a variety of delectable dishes.
Address: located at SCBD Lot 14, Jl. Jend Sudirman Kav 52-53, Jakarta Selatan. Their phone number is +6221 515 2308.  For more information and updates on events and specials, check out their Instagram page at @lucyintheskyjakarta.
Robot & Co

Tucked near the western lobby of Pacific Mall, Robot & Co welcomes you with a mixture of unexplained cozy feelings and aesthetic ambiance with all the fluorescent playful yet quirky lights straight on the wall. While it certainly is a spot to chill & unwind, their steaks and carving menu are surprisingly the must-try ones. If you have plans to be somewhere again afterward, you might just choose to stay longer with their best concoctions such as Land & The Ocean, Birds of Prey, Butterfly Fizzy, Lolita Berry, London Old Fashioned, Loyalty of Geisha, and Boulevardier Pine.
Pacific Place Mall G 48-51
Jl. Jenderal Sudirman SCBD, RT.5/RW.3, Senayan, Kebayoran Baru, South Jakarta City, Jakarta 12190
Phone: +62 811-8193-322
Instagram: @robotandco_id
https://www.robotnco.com/
The Great Gatsby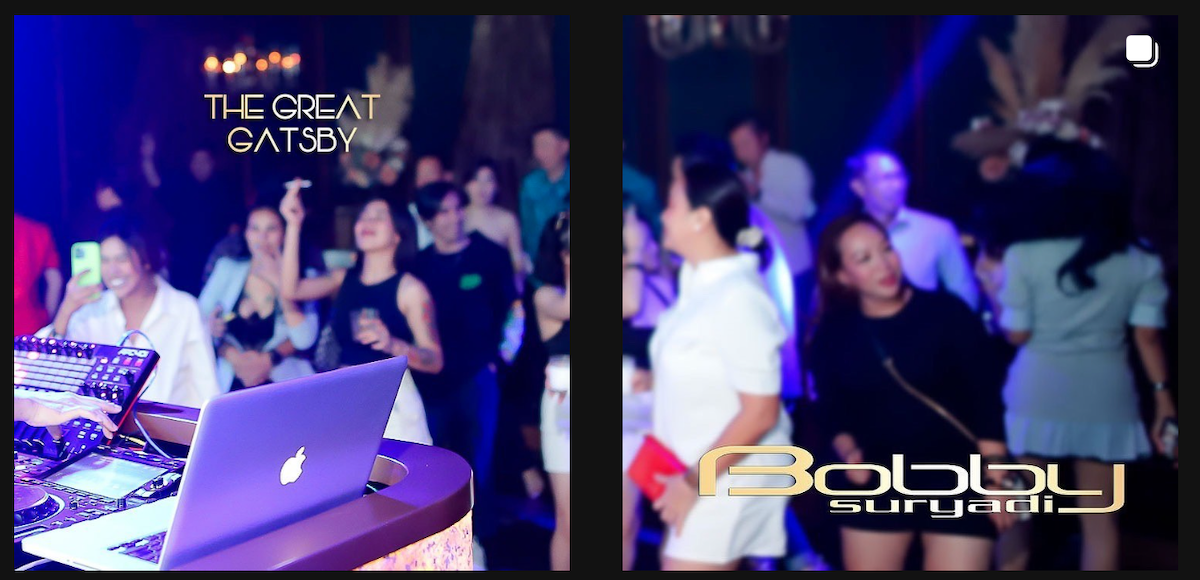 Transport back to the golden era of The Great Gatsby by visiting this speakeasy bar. As the name implies, The Great Gatsby that is situated Elysee SCBD is the place for you to immerse in the unique atmosphere of Gatsby-esque lounge, while they serve with their signature and artisanal cocktails served by their award winning mixologist. One of cocktails that you should try is Bakudapa Sour that is inspired by Manadonese Signature Sambal.
Elysee SCBD
Phone: +62813 8899 1383
Instagram: @thegreatgatsby.id