This November, the Jakarta food and drink scene has been heating up with the addition of several new spots to add to your eating-and-drinking-out repertoire. Check out the list below for the most talked about openings in Jakarta.
TOMA Brasserie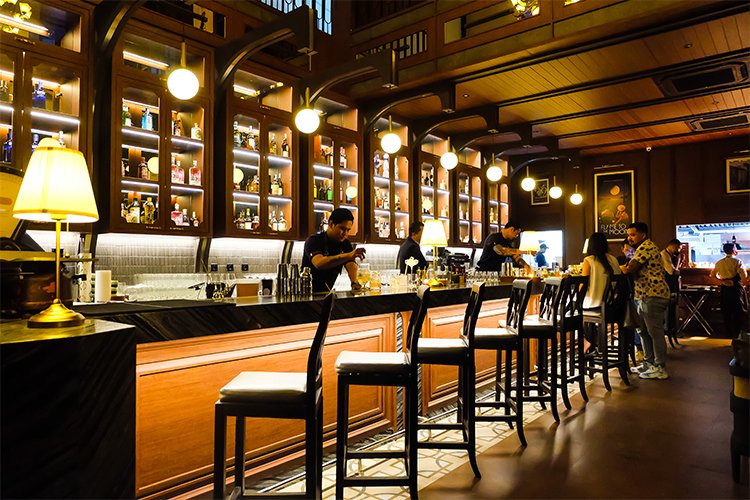 The entire dining space is gorgeously wrapped in a New York-style atmosphere during the 1940s, full of sophistication and class. TOMA Brasserie features a leather-cushioned sofa, dim light, an intimate setting, jazz fusion tunes, a sweeping marble bar, and of course, a neat seating arrangement where discerning guests can immerse themselves in contemplating the busiest main road in the city in the dark wood mood. It doesn't stop there. The air freshener and hand soap they use have a role to add up the venue for an atmosphere that's truly relaxing and posh. Not to mention the friendly staff.
Sporting progressive Asian cuisine, TOMA Brasserie combines several Asian-inspired culinary concepts into high-quality dishes. The unapologetic use of authentic Asian ingredients makes each food a different identity and uniqueness from other premium restaurant bars. On top of that, modern processing techniques, Western influences, and out-of-the-box concepts were also included to make it even more show-stopping.
Crossing boundaries and culinary borders, TOMA Brasserie is transforming traditional Asian favorites into high-end fusion cuisine and libation. Every TOMA element has been consciously chosen to present the rare, the luxurious, and the refined.
Chillax Complex Lot G-10
Jalan Jenderal Sudirman Kav 22-23, Jakarta Selatan 12920
Phone: +62 821-1332-4909
Instagram: @toma.brasserie
T'ang Court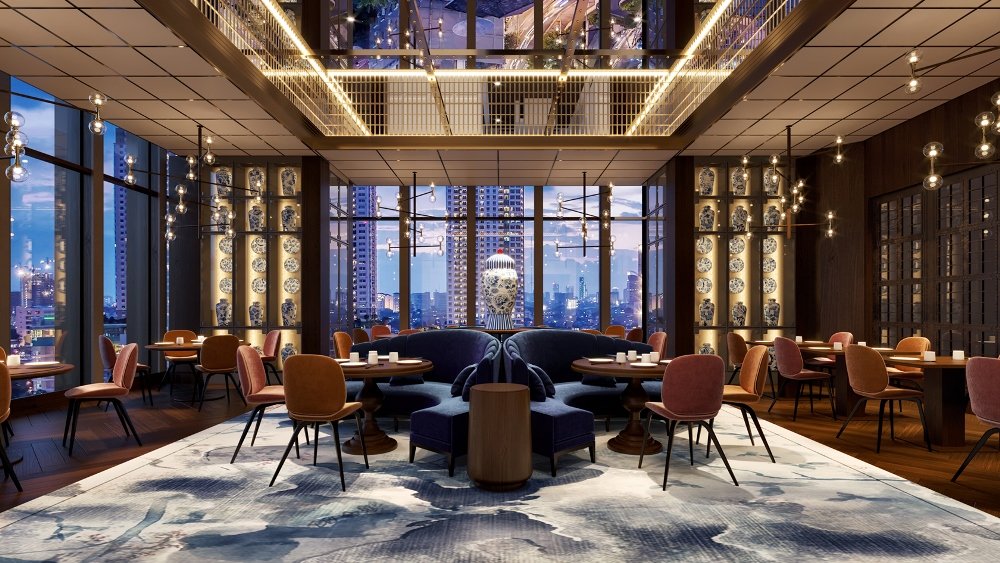 Located on the 61st floor of The Langham, Jakarta, T'ang Court boasts breathtaking views of the Jakarta skyline with a refreshed interior that comes filled with distinguished Tang Dynasty-styled decor of ancient Chinese history and elegant oriental touches. Reflecting China's Golden Age, the Tang Dynasty, in immersive ethnic crafts and arts. "As one of only five Cantonese restaurants in the world to achieve Three Michelin Stars in Hong Kong, T'ang Court Jakarta will follow these prominent footsteps at The Langham, Jakarta. Delight your experience with exquisite selections of delicacies from the ultimate Cantonese cuisine, created and served by Executive Chinese Chef, Chong Kooi Sam, and his culinary team.
The Langham, Jakarta
District 8, SCBD, Lot 28, Jakarta 12190, Indonesia
Phone: +62 21 2708 7888
Instagram: @tangcourtjakarta
Houma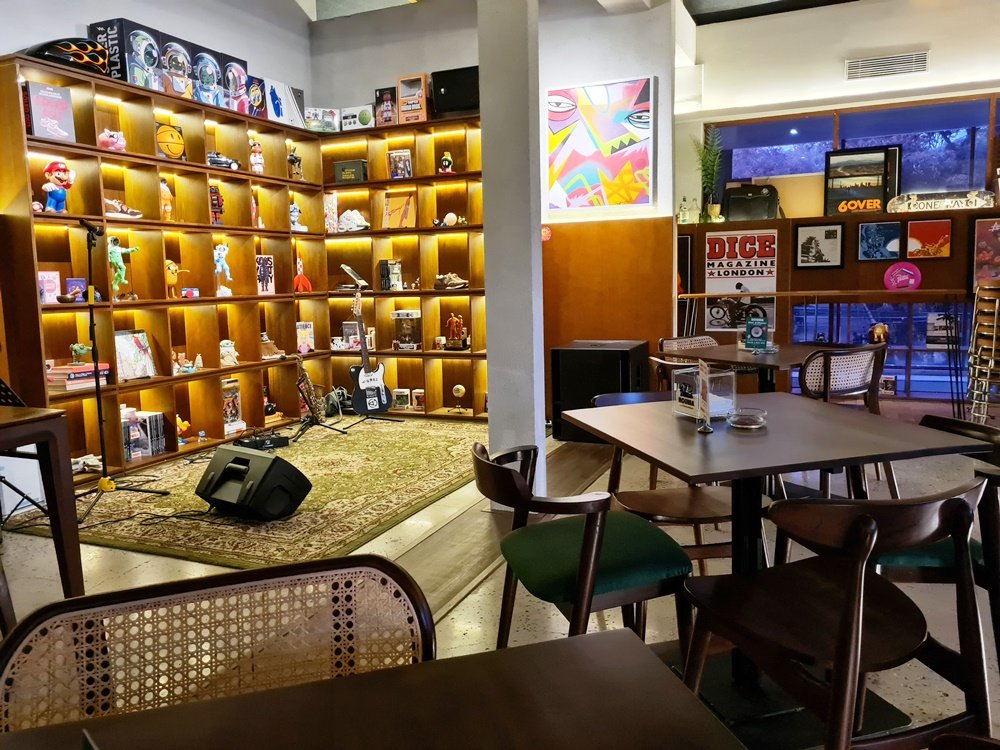 As one of the homey listening bars in Jakarta, Houma is like a time machine that will teleport you to the good old times. Located above Fujin, Houma is proven to live up the nostalgia by the enchanting displays of memorabilia. Also, they have a great collection of vinyl and the turntable setups as the listening corner that allows the guests to go deep into jazzy tunes. The menu is coupled with fusion Japanese comfort dishes like Dry Ramen, Loco Moco, Omurice, and many more.
Jl. Gunawarman No. 21 (Level 2), Senopati, Kebayoran Baru, Jakarta Selatan
Phone: +62 821-2397-5253
Instagram: @houma.jkt
Ironplate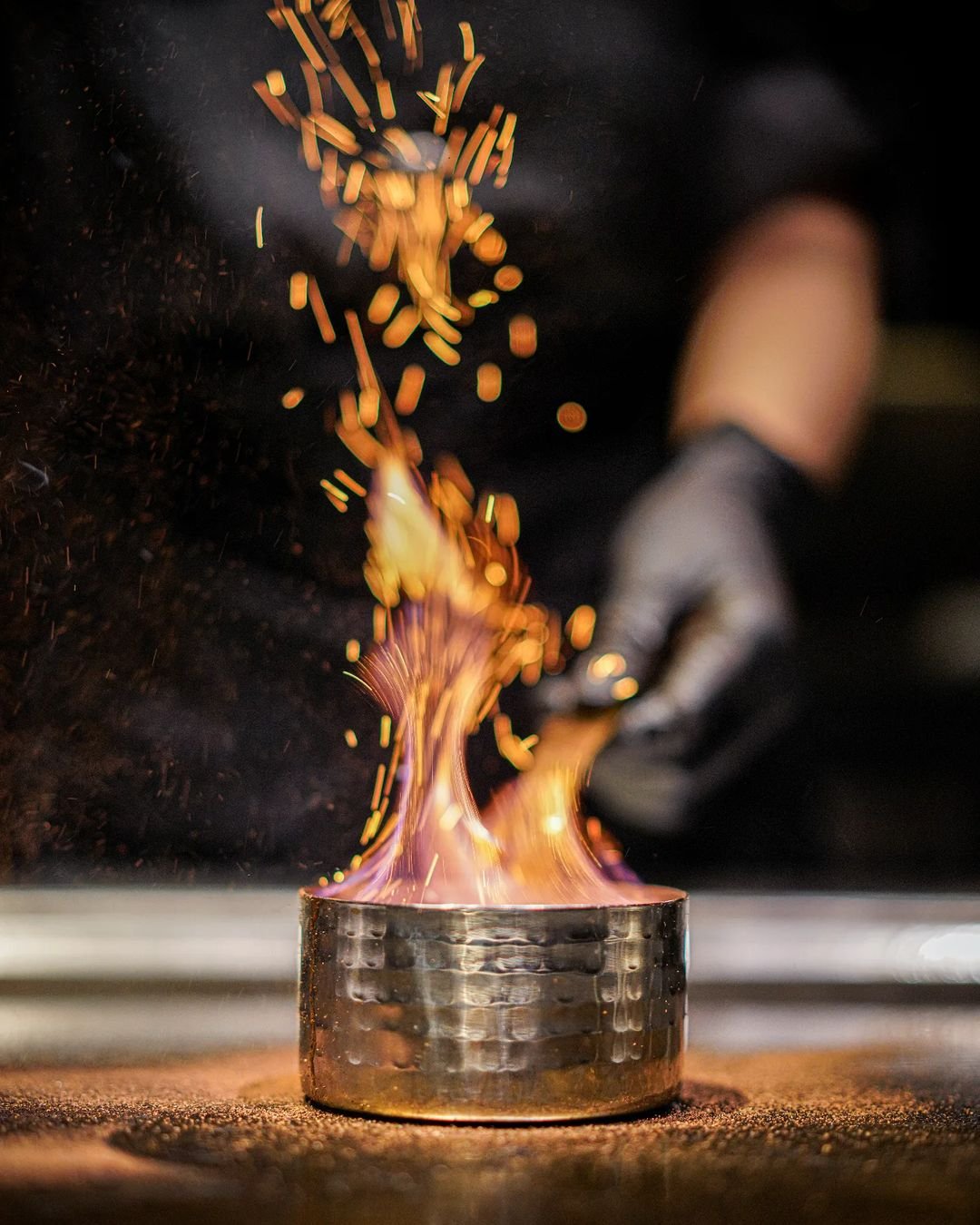 MDA Restaurants once again opens the latest concept of a restaurant that serves another culinary excellence. Ironplate is a Franco-Asian upscale steakhouse on teppan that will gasp in awe. Ironplae introduces an inventive and fresh approach to discovering a new world of French-inspired dishes with distinctive Asian influence, prepared live in front of your very eyes. The beauty of Franco-Asian food lies in the use of fresh, seasonal produce, sublime presentation, and layers of complexity in every dish celebrating while embracing the freedom of imbuing it with equal parts of sophistication and surprises. Experience will be elevated with an extensive selection from righteous wines to disenchanted cocktails.
MD Place
Jl. Setiabudi Selatan no 7, Jakarta 12910, Indonesia
Phone: +6287774766758
Instagram: @ironplatejakarta
Maza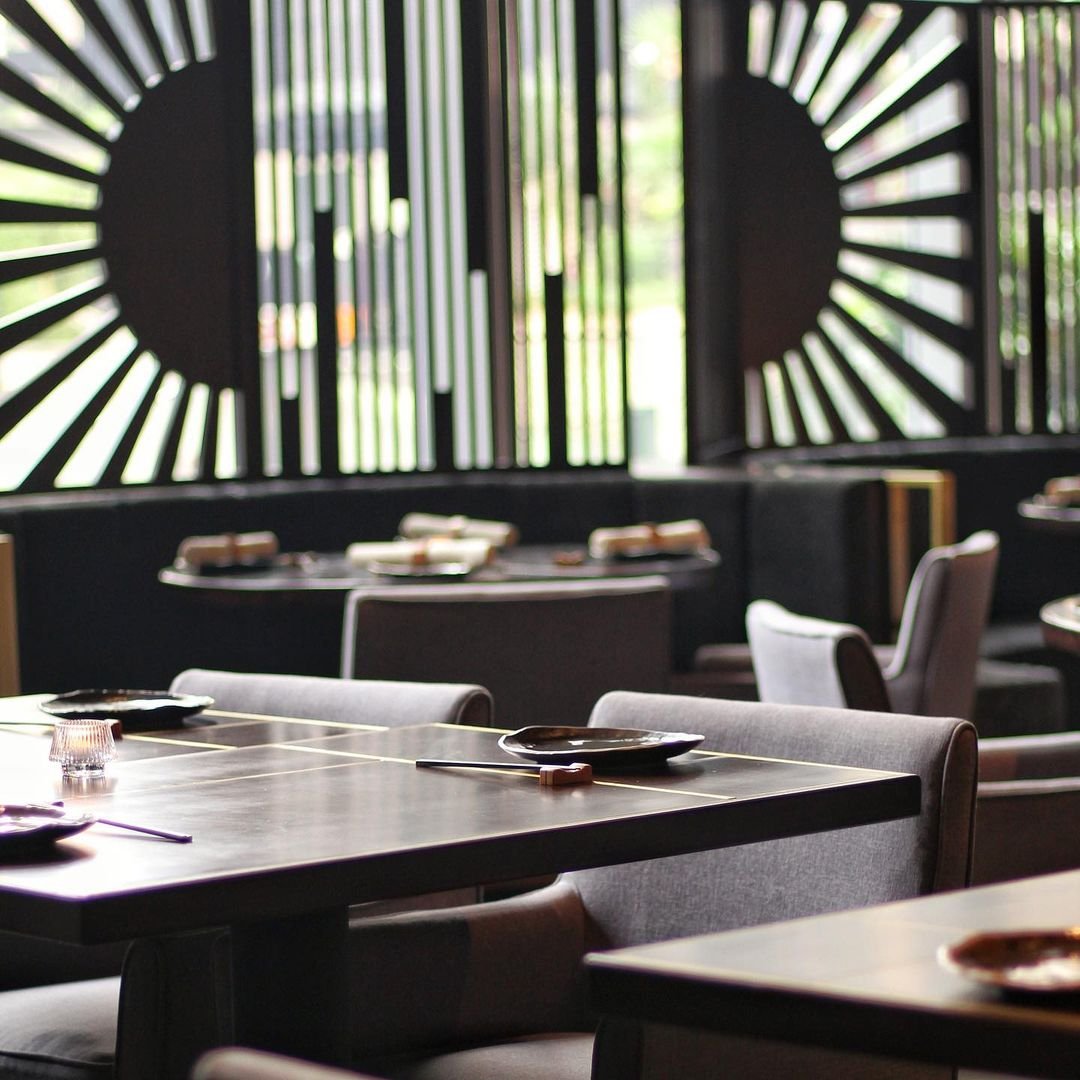 Altitude Jakarta delivers another upscale modern Japanese restaurant in town. Surrounded by cosmopolitan Jakarta with its modern and sophisticated ambiance, Maza is expected to take a high note by presenting enchanted and impressive modern Japanese cuisine that is artfully presented. Their Tuna Pizza and A5 Sirloin Tataki have already won people's heart.
Menara Astra 1st floor
Jl. Jend Sudirman Kav 5-6, Jakarta 10220
Phone: +6221 5088 9837, +62819 2828 4646
Instagram: @maza.jakarta
Caffè Tutti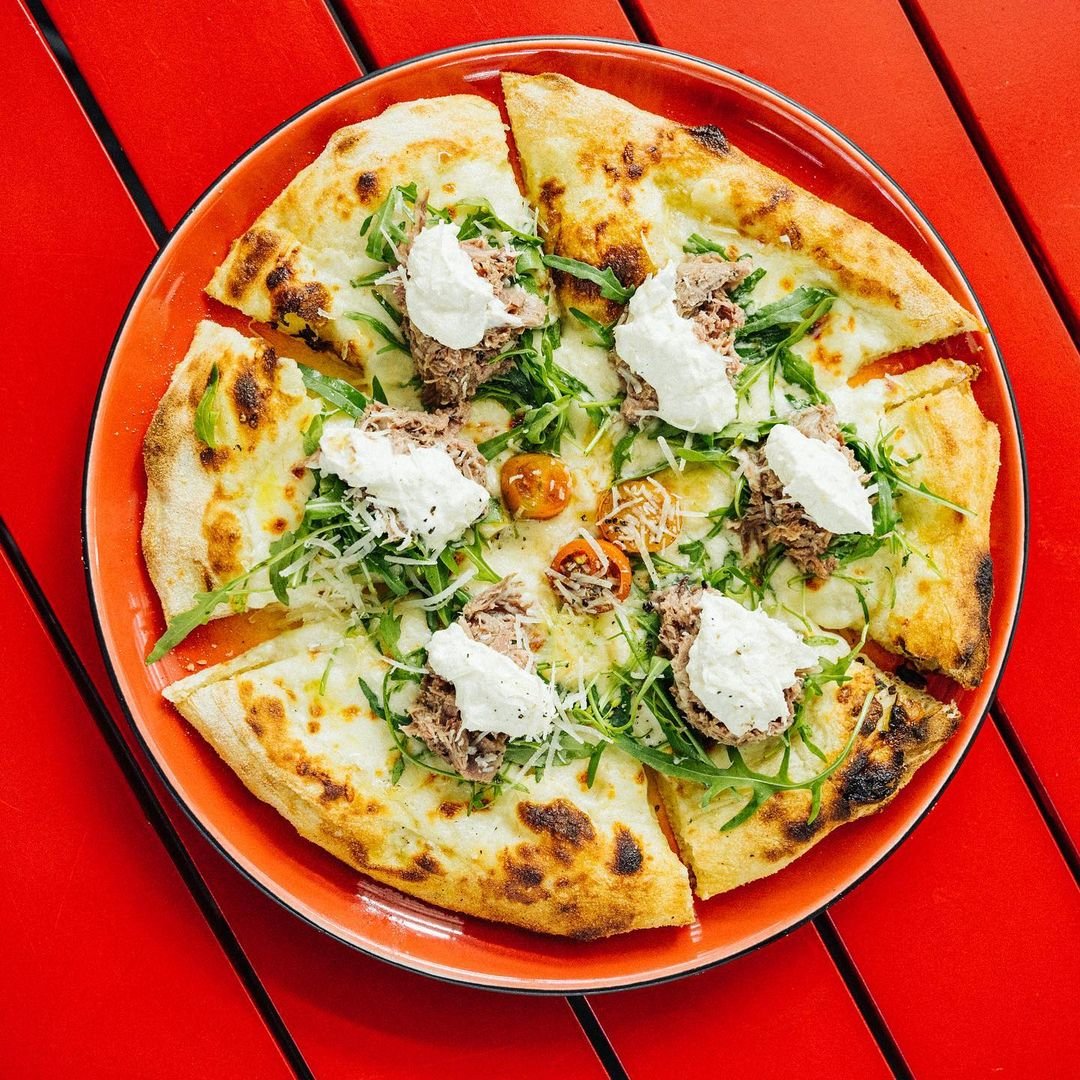 Looking for an authentic Italian feast in Jakarta? Look no further than Amuz Gourmet Group's Caffè Tutti where you'll be greeted with a genuine Italian atmosphere wrapped in a Tabacchi-styled of café. Exquisite pasta dishes, out-of-this-world pizza, delicious appetizers, delightful sides, and scrumptious desserts, you name it, they have it all to please.
The Energy Building
Mezzanine Floor, SCBD Lot 11A
Jalan Jendral Sudirman Kav. 52-53, Jakarta 12190
Phone: +6281276344612
Instagram: @caffetutti.id
Madame Tang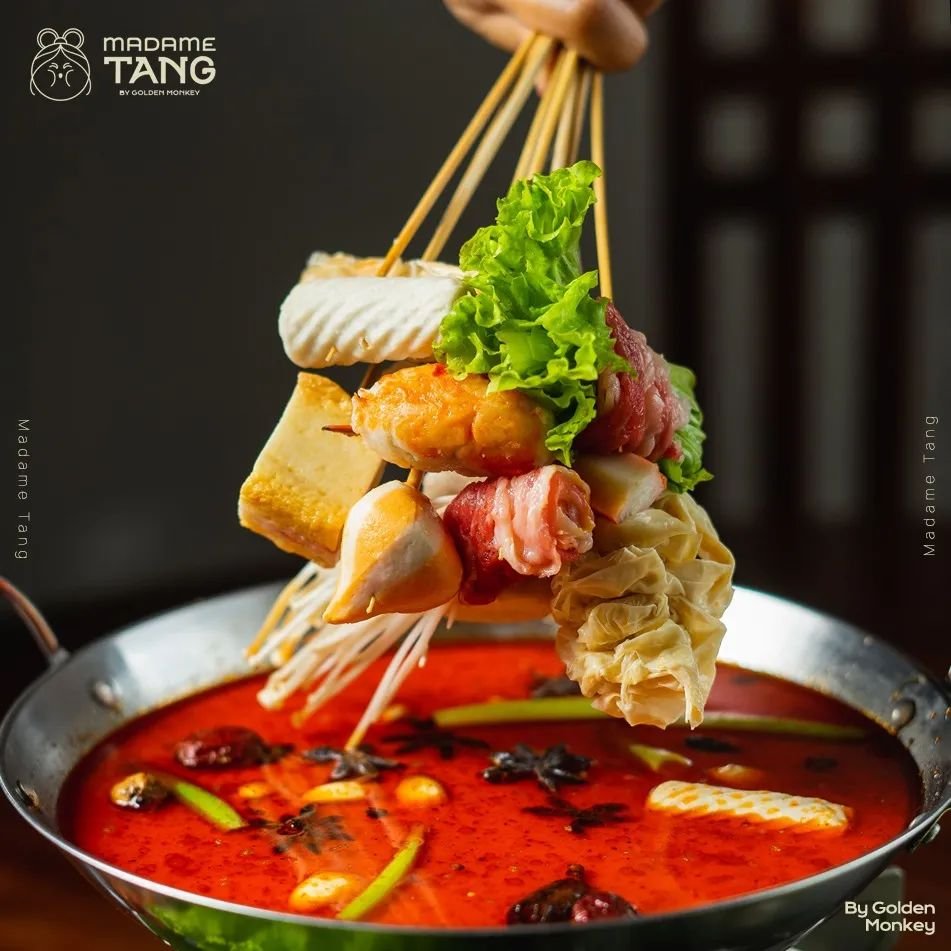 There's something new and spicy coming to Bangka, Kemang area. Madame Tang is ready to spice things up with its sizzling options of both hot pot and grill. With over 18 types of skewers to choose from and decent-quality of meat for grilling, challenge yourself with 4 levels of spiciness to heat things up!
PierPoint 39
Jl. Bangka Raya no. 39, Jakarta Selatan
Instagram: @madametang_