If you have a plan to spend your long Eid holiday in Bandung, enjoying the ongoing hotels' staycation promotions in Bandung sounds perfect. With this list, we've made a list of hotels that offer the best deals during this holy month of Ramadan and Eid holiday week. (In Alphabetical Order)
Promo Staycation Lebaran Terbaik di Bandung
Belviu Hotel Bandung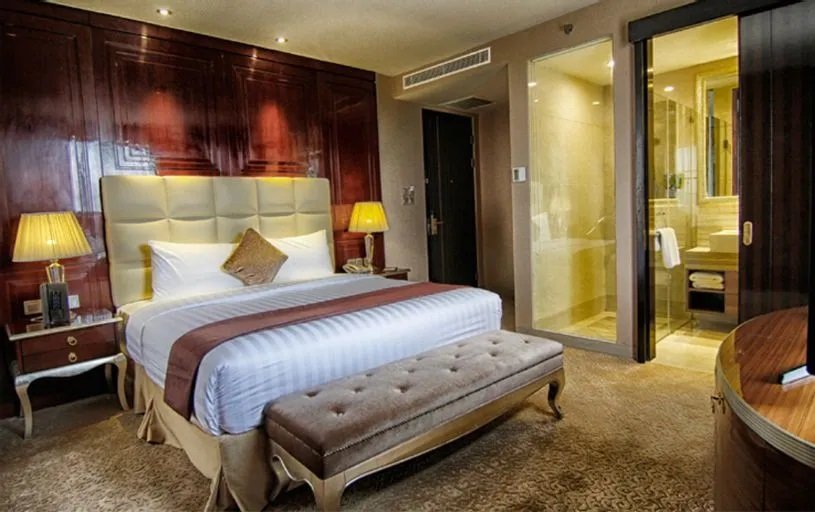 Enjoy a luxurious and comfortable stay during Eid Al-Fitr at Belviu Hotel Bandung. Starting from IDR 1.440.000 net per night or IDR 2.560.000 net per 2 nights you can stay at the prime location of Setiabudi Street. The stay period is from 21 April to 23 April 2023.
Belviu Hotel Bandung
Jl. Dr. Setiabudi No.35, Bandung
P: (022) 82068338
Instagram
Website
éL Hotel Bandung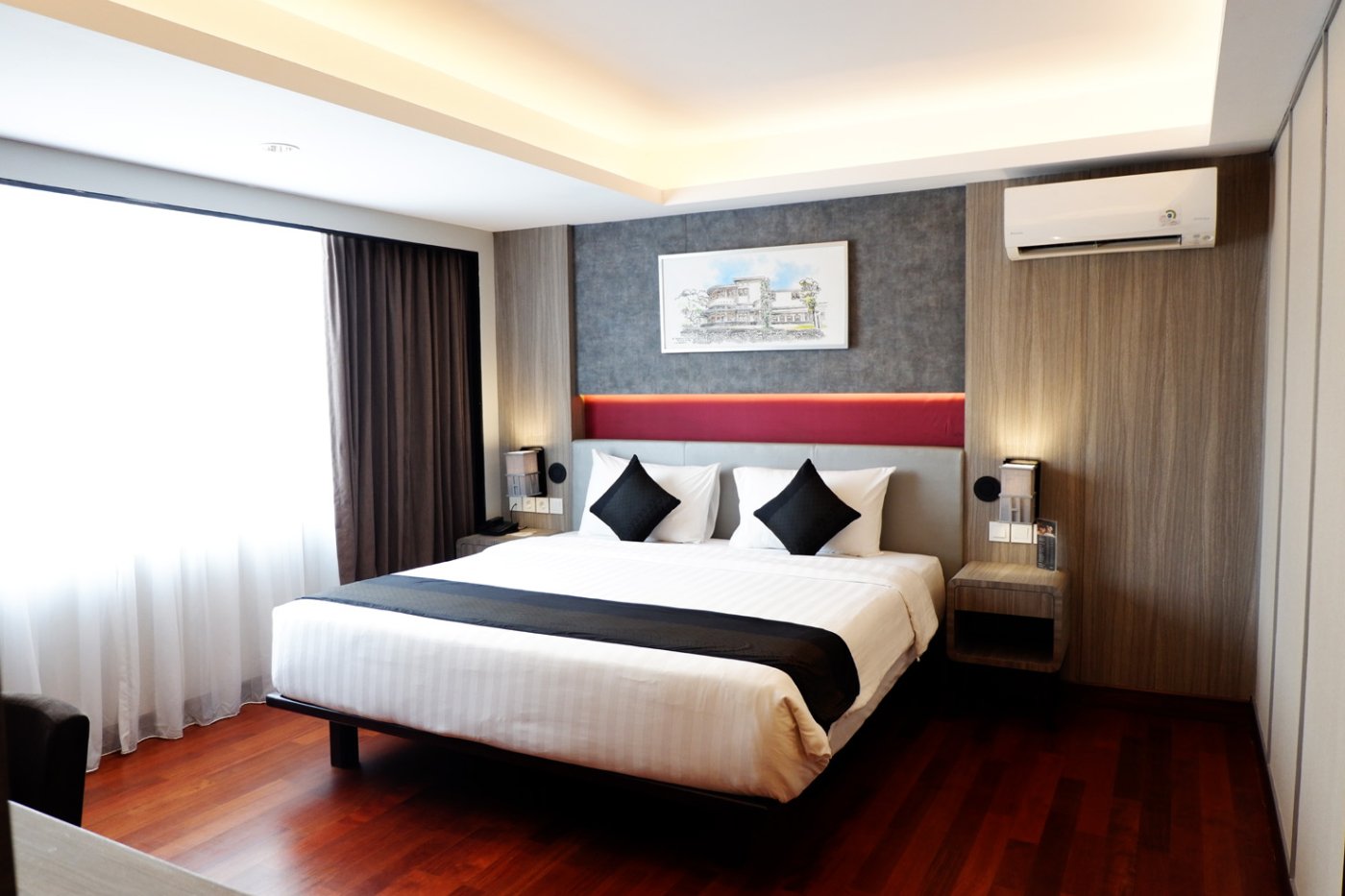 Let's gather with family, friends, or colleagues in a meaningful moment of Halal Bihalal at éL Hotel Bandung. Get a special offer on the Eid Al-Fitr Festive includes a room package starting from IDR 1.800.000 nett. During this period of Eid, there's going to be Eid Buffet Lunch at IDR 200.000/pax for adults and IDR 125.000/pax for kids.
éL Hotel Bandung
Jl. Merdeka No. 2, Bandung
P: (022) 4232286
Instagram
Website
de Braga By ARTOTEL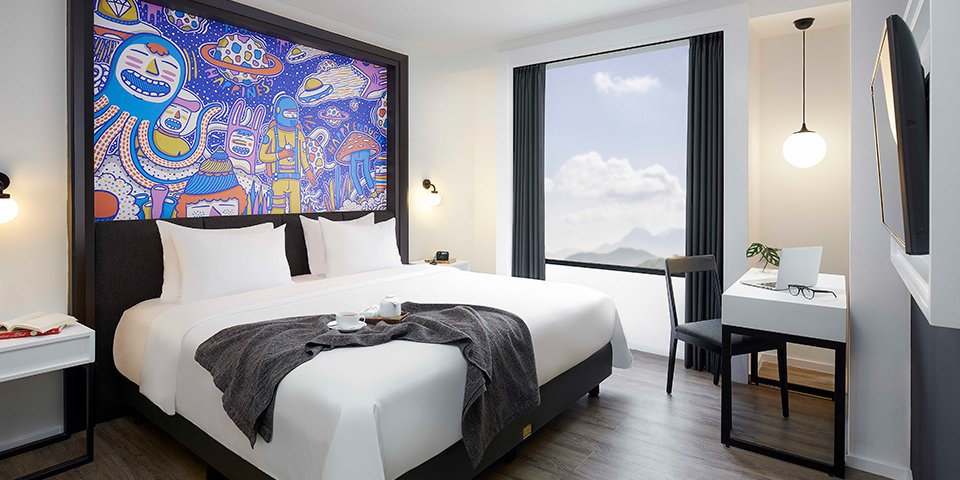 Celebrate longer a day of victory with your beloved family only at de Braga by ARTOTEL. Start from IDR 3.075.000 for 4 days 3 nights. This package includes breakfast for 2 persons, F&B voucher 150K, and free laundry for 5 pcs/day. Stay period from 17 - 30 April 2023.
de Braga by ARTOTEL
Jl. Braga No.10, Bandung
P: (022) 86016100
Instagram
Website
Holiday Inn Bandung Pasteur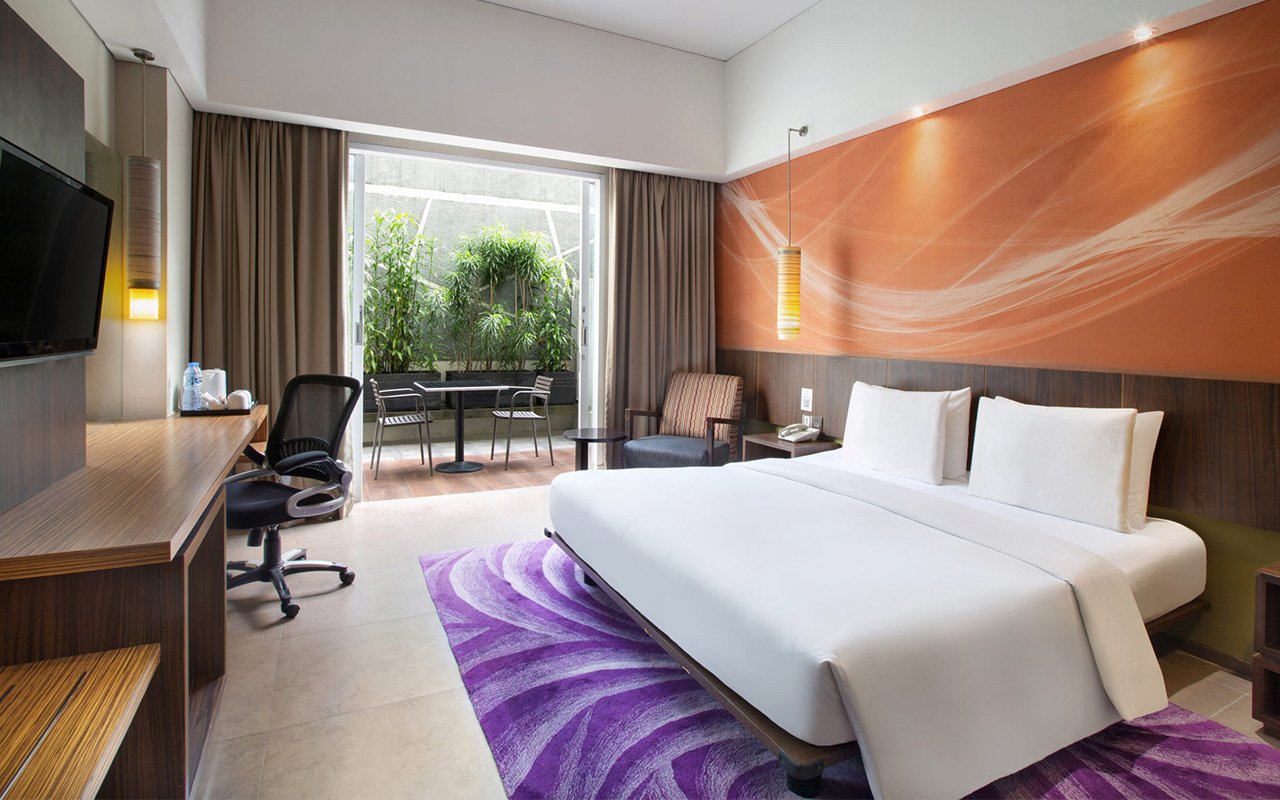 Create an unforgettable moment on this wonderful Eid by staying with Holiday Inn Bandung Pasteur and indulging their sumptuous "Lebaran Lunch". Start from IDR. 1.738.000 net/room for 1 night, and IDR 2.938.000 net/room for 2 nights, this package includes daily breakfast and "Rindu Lebaran" lunch buffet for 2 persons. Stay period is from 22 April to 24 April 2023.
Holiday Inn Bandung Pasteur
Jl. Dr. Djunjunan No. 96, Bandung
P: (022) 2060123
Instagram
Website
Also Read:
---
---
InterContinental Bandung Dago Pakar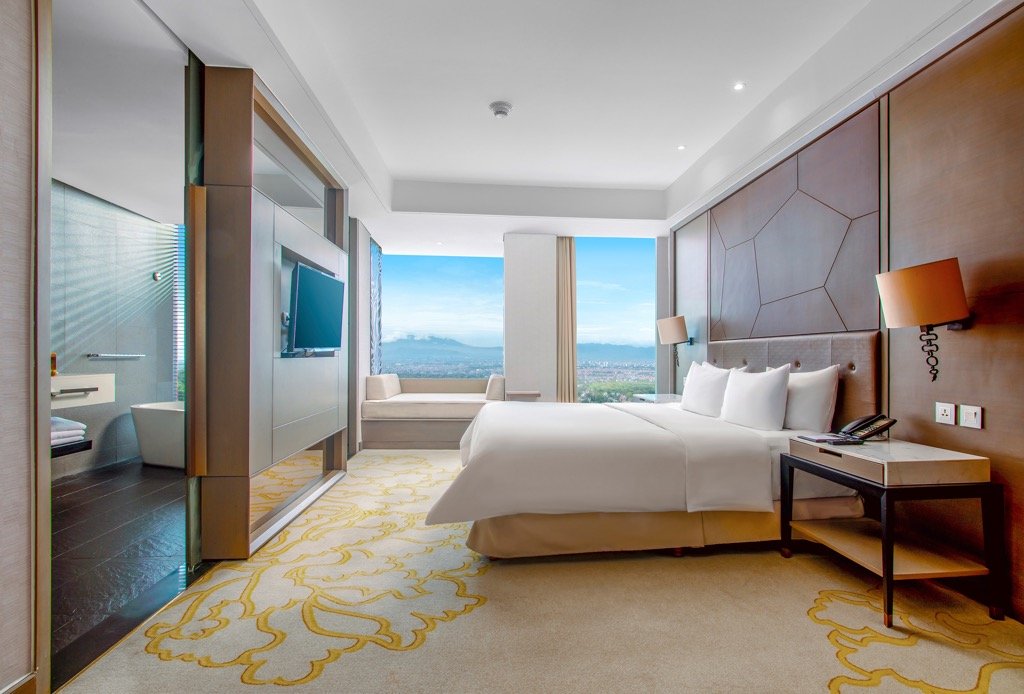 Immerse yourself in this holy Eid Al-Fitr celebration day in Bandung. Experience the exclusive staycation with exquisite dining options, recreational activities for the family, and a bedroom with a unrivaled view.
Start from IDR 2.000.000 ++
Per Room Per Night
Enjoy the benefit of 20% discount on food and beverages
InterContinental Bandung Dago Pakar
Jalan Resor Dago Pakar Raya 2B, Bandung
P: (022) 87806688
Instagram
Website
Sheraton Bandung Hotel & Towers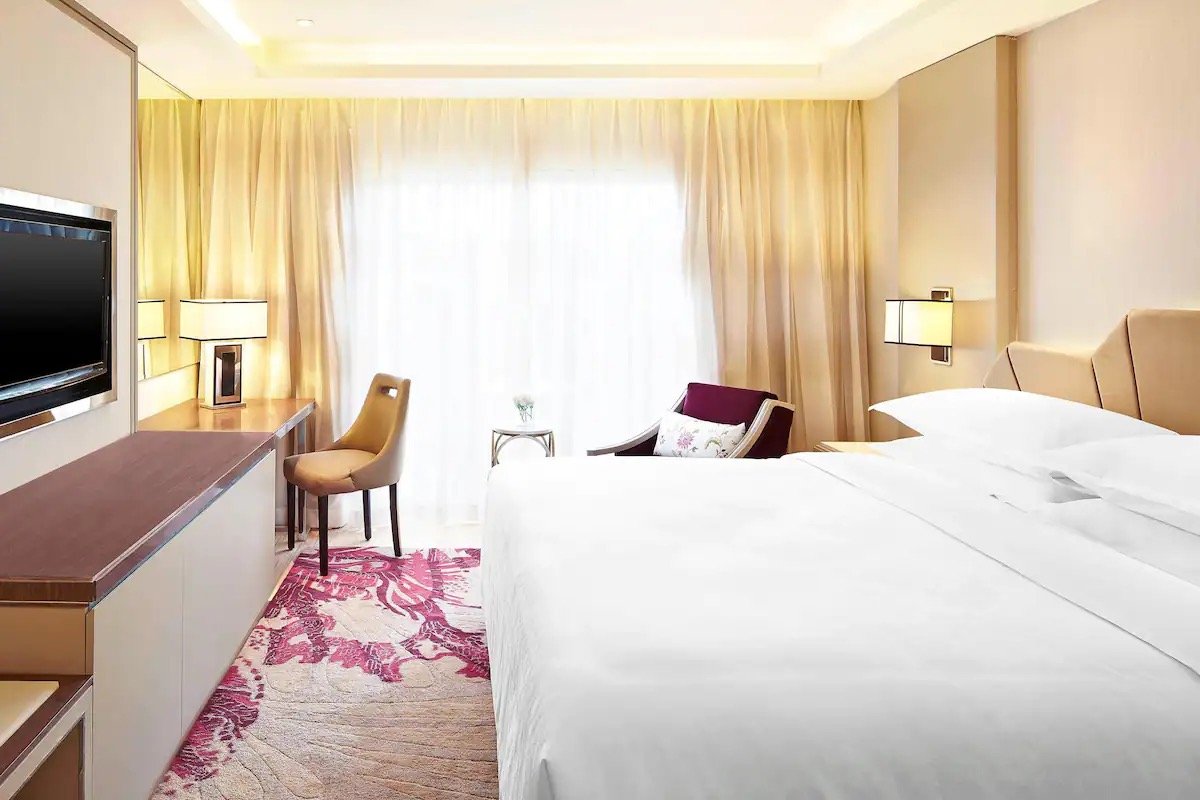 Celebrate the joy of Eid al-Fitr and enjoy brunch and dinner featuring international, Middle Eastern, and local dishes during Eid al-Fitr.
Starting from:
IDR 2.500.000 ++/night
Stay period: 21 - 29 April 2023
This package inclusive of:
Breakfast for 2 person
Brunch or dinner for 2 person
Sheraton Bandung Hotel & Towers
Jl. Ir. H. Juanda No.390, Dago, Bandung
P: (022) 2500303
Instagram
Website
Swiss-Belresort Dago Heritage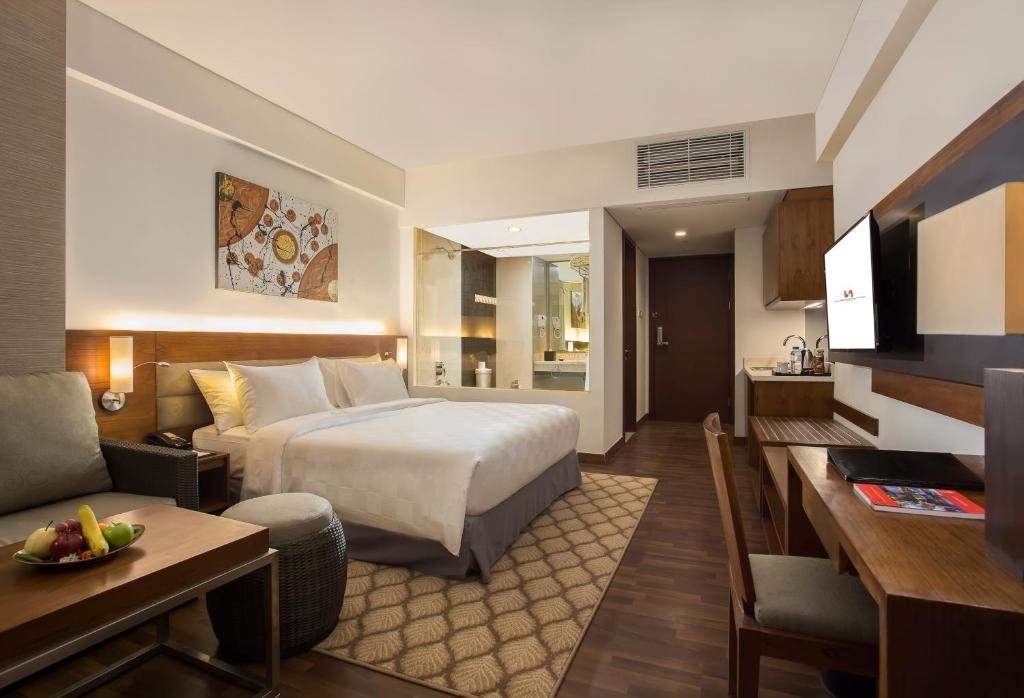 It sounds like a wonderful way to celebrate Eid Mubarak at Swiss-Belresort Dago Heritage! The Eid Mubarak package offers a safe and peaceful stay with family and loved ones, away from the hustle and bustle of the city. The fresh air and tranquil atmosphere of the upper hills of Dago will surely provide a serene and relaxing environment for guests. The package seems to offer great value for money, with a 2-night stay in a Deluxe room starting at IDR 3,508,000 net/room on 21 – 23 April 2023, inclusive of breakfast for two, Lebaran lunch for two, and special hampers.
Swiss-Belresort Dago Heritage
Jl. Lapangan Golf Dago Atas No.78, Bandung
P: (022) 20459999
Instagram
Website
The Papandayan Hotel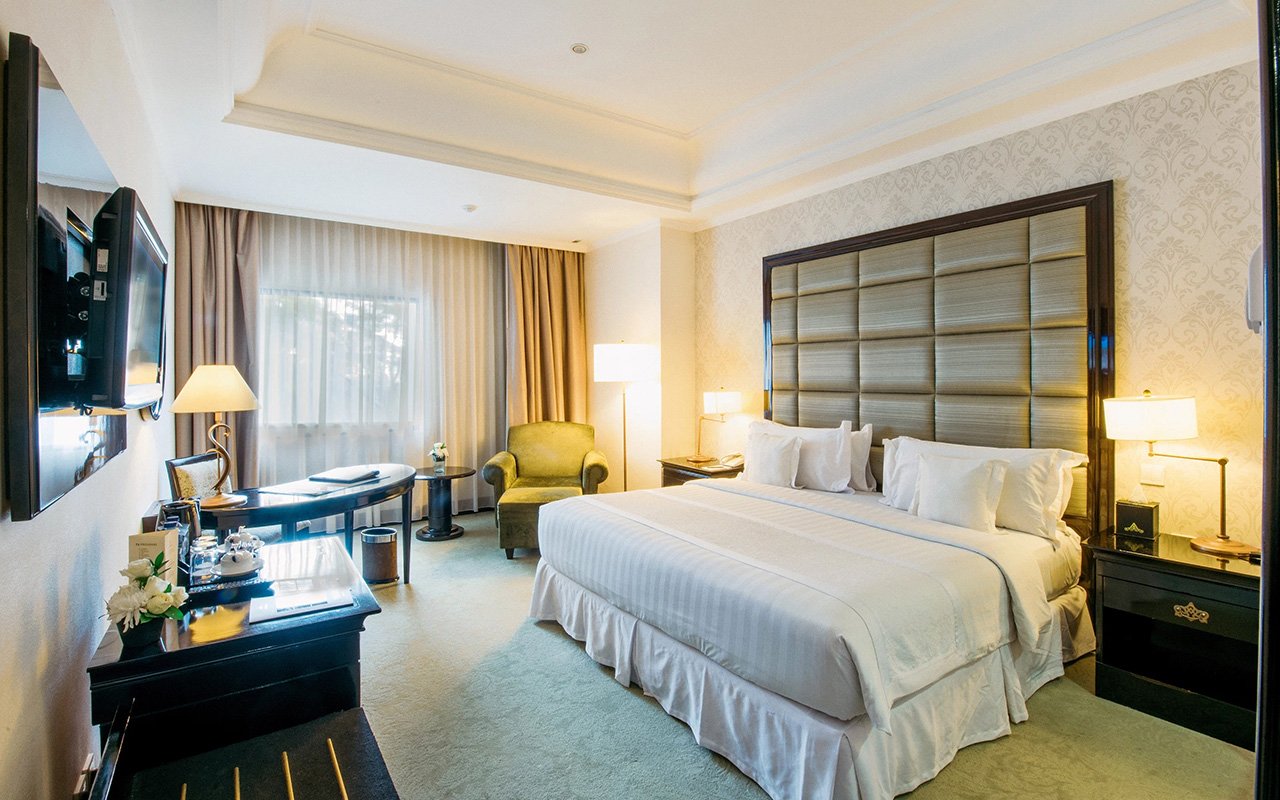 Concluding the holy month of Ramadan, celebrate the victory on Eid Al Fitr together with your family and friends at The Papandayan Hotel Bandung. Start from IDR 1.860.000++/night for the stay period 20 April - 29 April 2023. This package is also inclusive of breakfast/sahoor for 2 persons and Eid Al-Fitr Dinner Buffet for 2 persons.
The Papandayan Hotel
Jl. Gatot Subroto No.83, Bandung
P: (022) 7310799
Instagram
Website