Spanish food is colorful, heartwarming, and comforting. It's also exotic and intensely flavorful! From tapas to paella, here are our picks where you can get the best and most authentic cocina española in Jakarta.
Caspar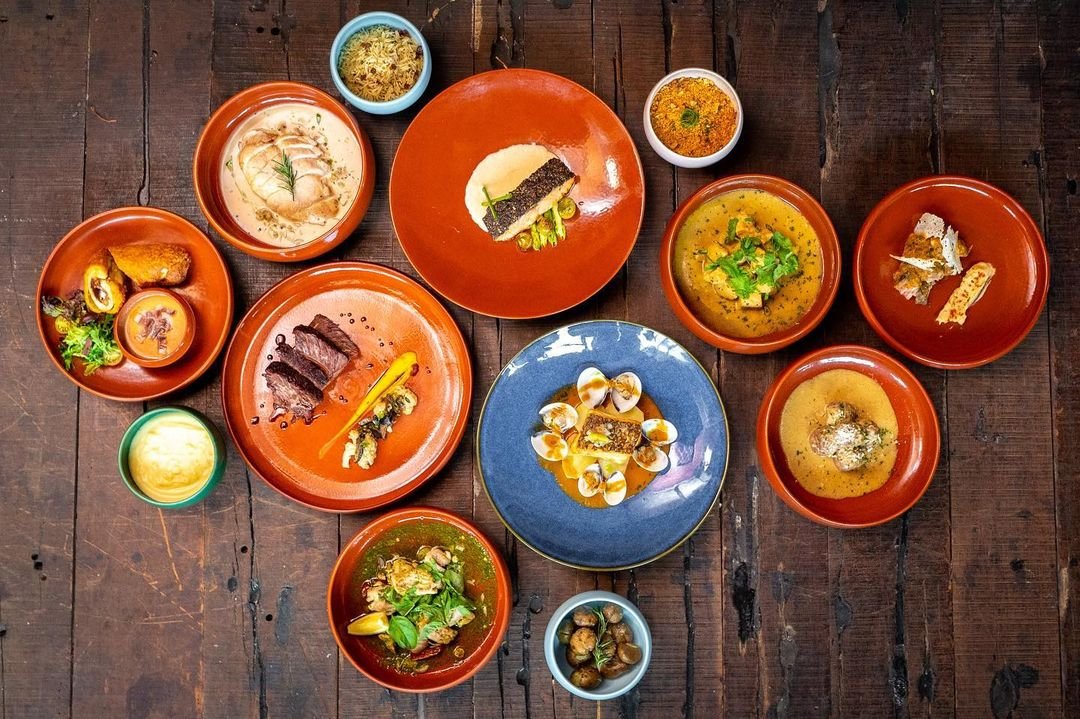 One of Spanish restaurants with unique interior design in Jakarta.  Caspar is the best place to go to for an authentic Spanish cuisine from Paella Valenciana, Gambas Con Salvia, Pollo De Mantequila and many more tapas selections accompanied by endless choices of cocktails. Helmed by Executive Chef Rafael M. Millan, he and his teams embody the classic Spanish cuisines with modern cooking techniques, offering a little touch of South American spin on the dishes. All of these and a live music performance to accompany you throughout the night are definitely unbeatable!
Sudirman Suites Apartment
Jl. Jendral Sudirman Kav. 36, Central Jakarta, Indonesia
Phone: +62 822 178 178 80
https://www.casparjakarta.com/
Basque Bar de Tapas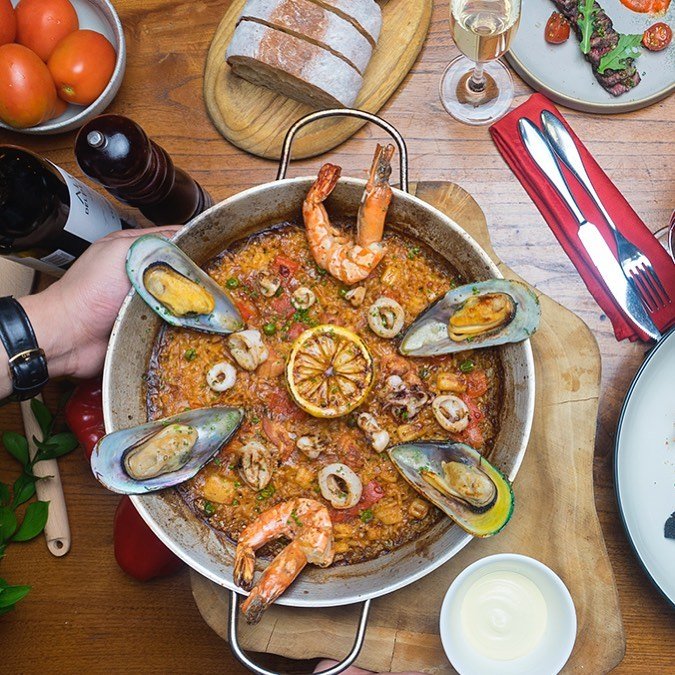 Perfectly nestled on the 8th floor of Noble house, Mega Kuningan, Basque prides itself in quality tapas, pintxos and other Spanish staples. Their seafood paella is a must try, while their big bar menu will make you stay long after full from dinner.
8th Floor, Noble House Building, Lingkar Mega Kuningan, Kuningan Timur, Jakarta
Phone: +6221-297 83 111
http://www.basquejkt.com/
¿PorQuéNo?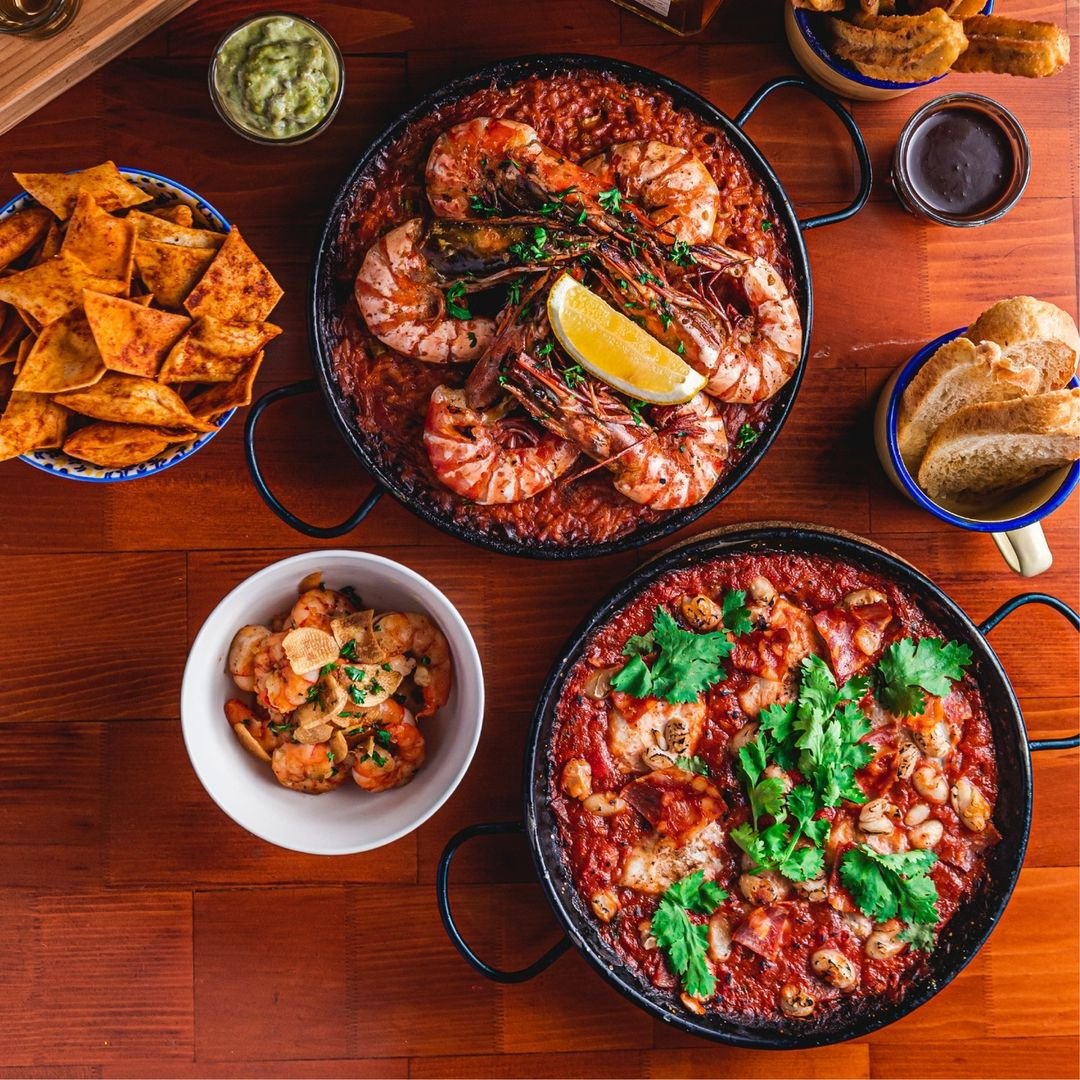 Entering ¿PorQuéNo? that is located on the 5th floor of De Ritz Building, you will feel the eclecticity of the restaurant with its quirky decor, representing the Spanish' eccentric personality and playful artistic edge. 
De Ritz Building 5th floor
Jalan HOS. Cokroaminoto No. 91, Menteng, Central Jakarta 10350
Phone: +62213901950, +6281214015084
Plan B Spanish Resto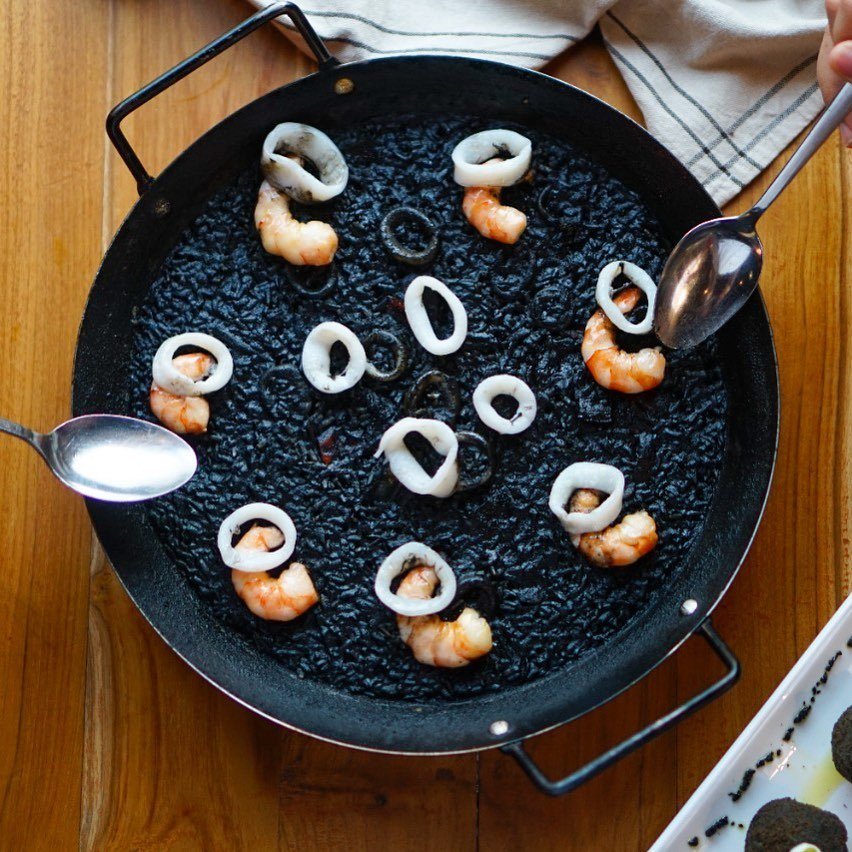 Opened in April 2012 in a busy business area in Senayan, Jakarta, Plan B serves home style Spanish-inspired food made to order at a very reasonable price. Try their vegetarian, seafood and meat tapas and pintxos, paellas, fideua, and also grilled meat and seafood.  The interior is trendy but cozy, with a charming  al fresco area.
Rukan Permata Senayan Jl. Tentara Pelajar Blok D22 South Jakarta
Phone: +6221 - 579 40821, +62 811-9532-526
Txoko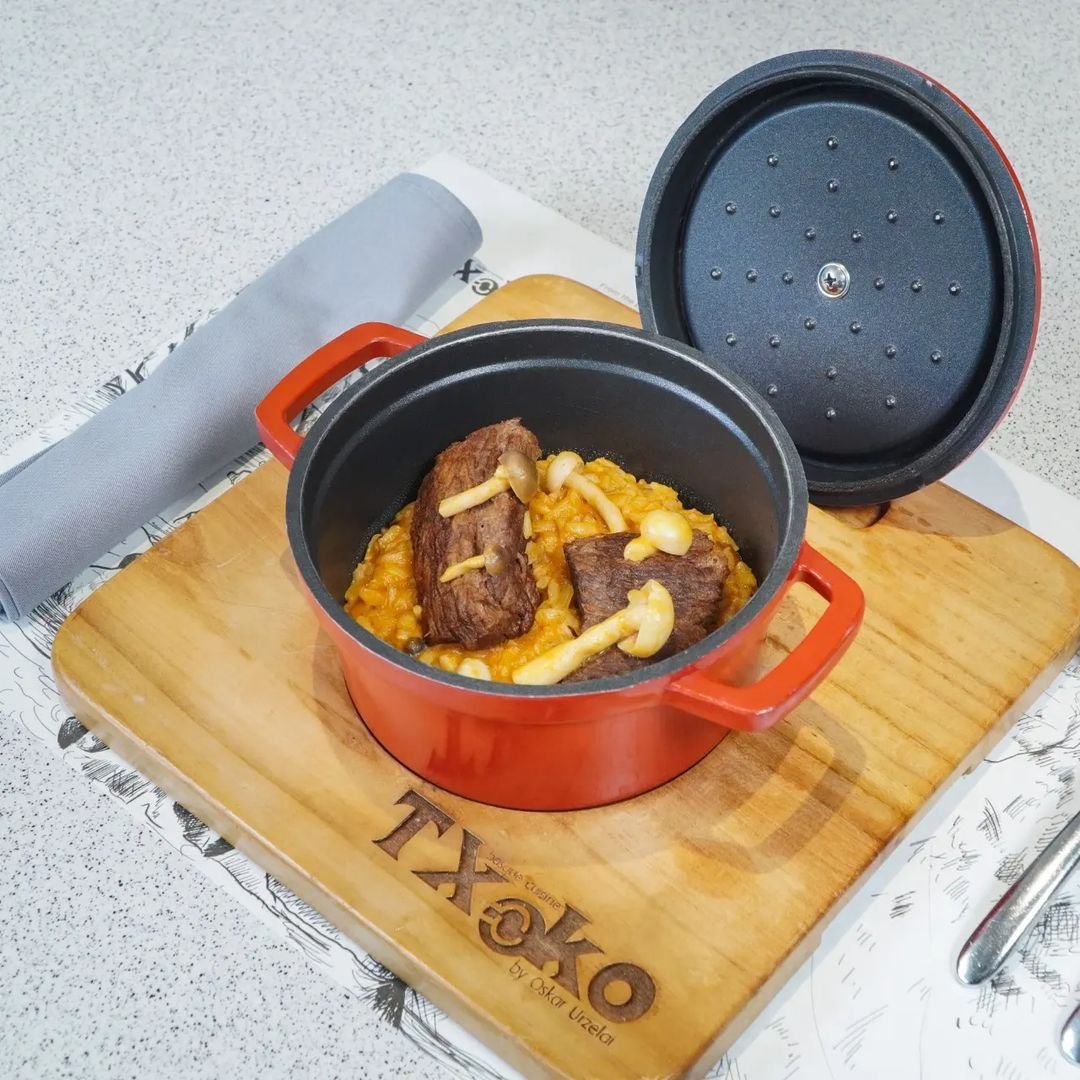 Txoko is a Spanish Restaurant serving authentic Basque Cuisine with the best quality products and ingredients. It is located in Senopati, South Jakarta. With its fresh, bright and spacious concept, Txoko is run by Chef Oskar Urzelai, an experienced Spanish Executive Chef who specializes in traditional Spanish Cuisine.
Txoko Jakarta brings to Indonesia a small piece of the Basque Country, a relaxed place where friends can cook for friends, bringing together the Basque culinary tradition with new modern techniques and presentations.
Jl. Suryo No.6, Kebayoran Baru, Jakarta Selatan
Phone: +6221 2708 2215, +62815 1106 8587
https://www.txokojakarta.com/
Nidcielo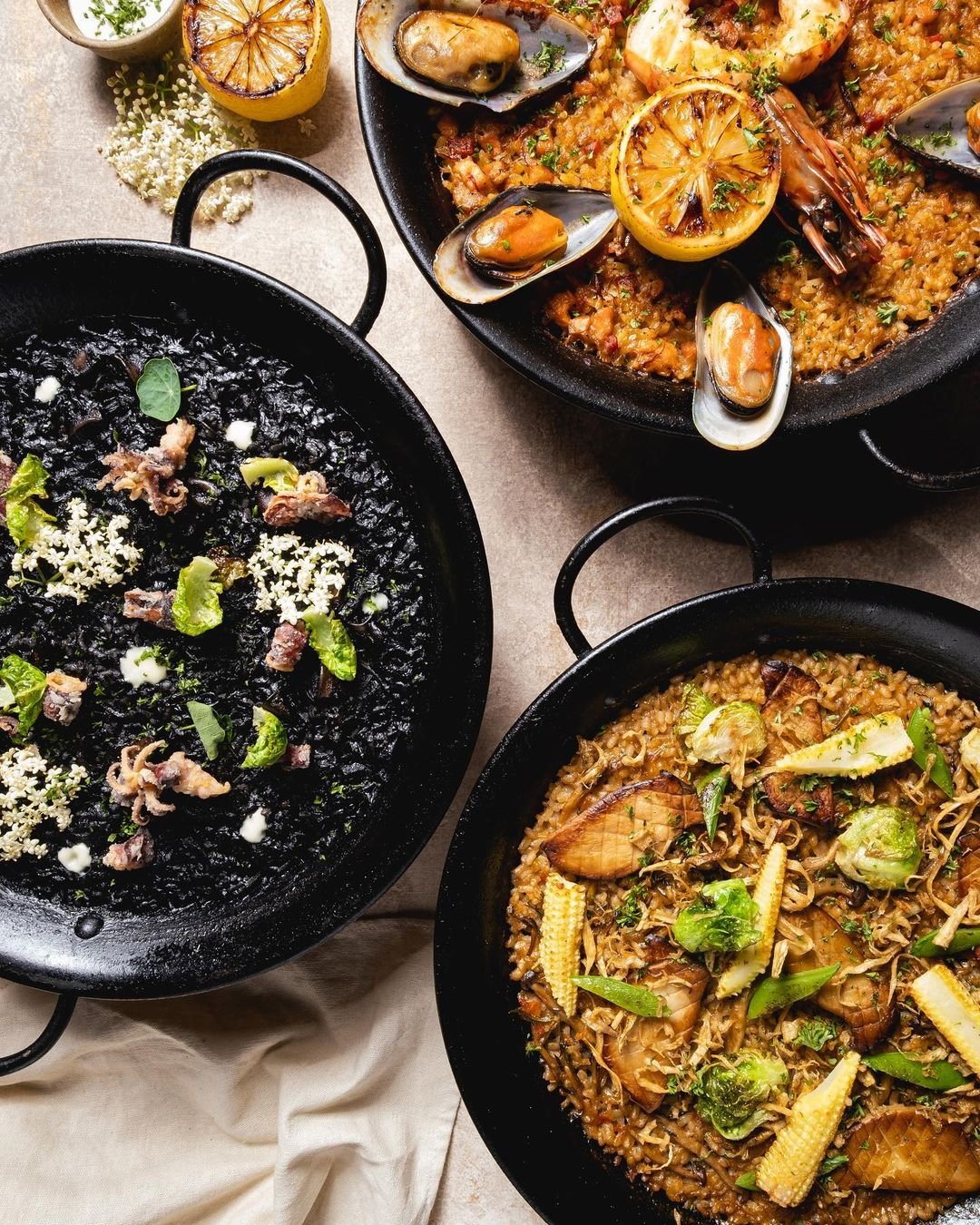 Nestled in the bustling street of Gunawarman, Nidcielo is a hidden gem for taste and pleasure seekers. The place serves a Spanish style menu created by its Japanese chef. It's an inventive and always evolving menu with specialties that are rich in the fresh catch of the day. Along with an extensive selection of beverages, the bar also has a selection of refreshing vermouth cocktails to pair with your tapas. Designed by Kazumasa Wakabayashi of Gonpachi (LA), Nidcielo takes on the skylight as its decor inspiration. Stained glass provides reflective, colorful lights. Warm lighting makes the night slips away unnoticed when you're dining in here.
Jl. Gunawarman no 61, 2nd Floor, Jakarta Selatan
Phone: (+6221) 27085188, +62 812-8232-1168
Boca Rica Bar & Lounge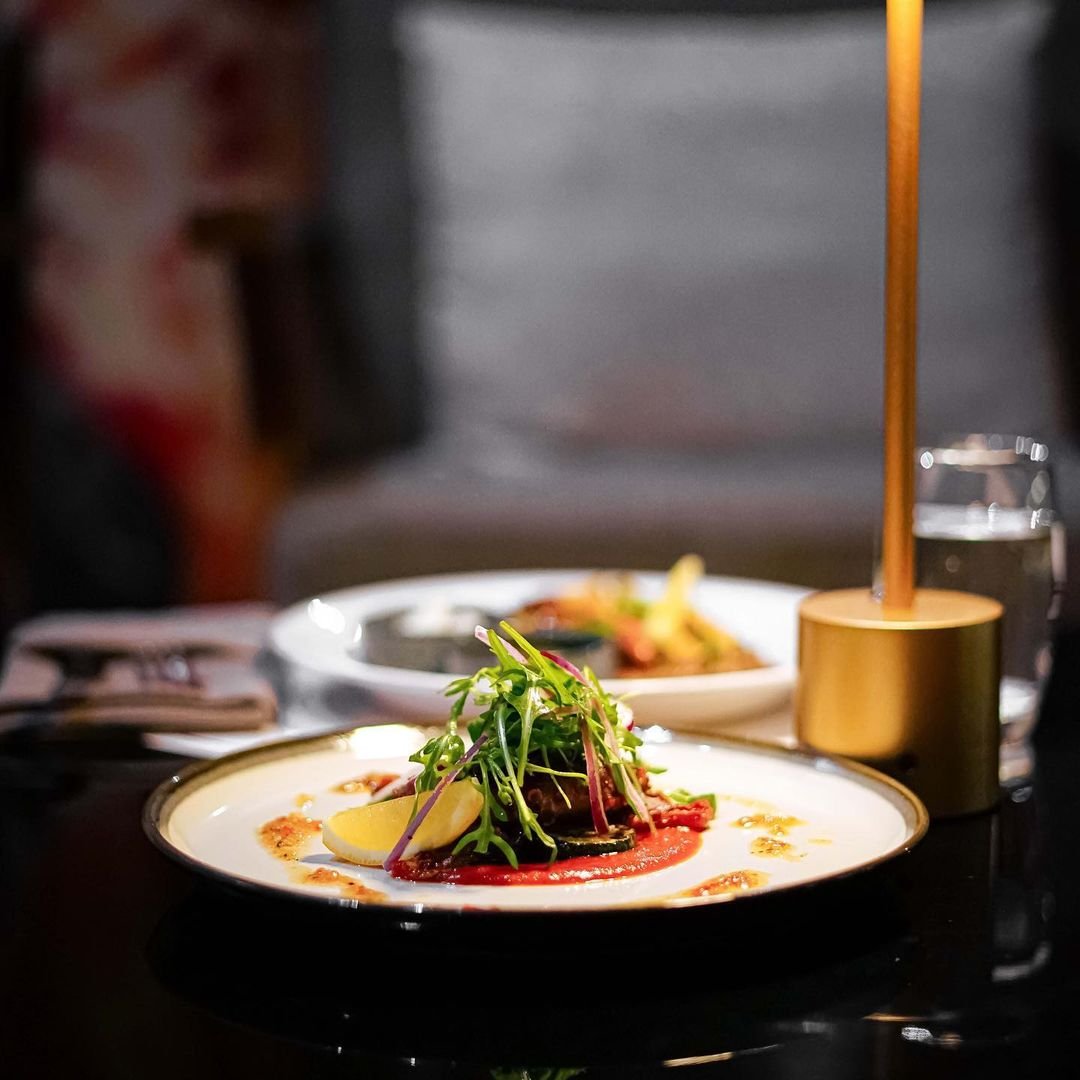 Inspired by the leading tapas bars and lounges in Barcelona, Boca Rica delivers an authentic, quality driven Spanish experience to Jakarta dining and nightlife. Using the original recipes and method from Spain, Boca Rica serves a set of authentic Tapas and Spanish cuisine. Served in a small portion with elegant presentation, there are more than 10 Tapas menus to choose.
Mangkuluhur City, Lobby Crowne Plaza
Jln. Gatot Subroto Kav 2-3, Karet Semanggi, Jakarta
Phone: +622 21 522 0730
https://www.bocaricajkt.com/