Japanese food is possibly the most popular food in Indonesia after Indonesian food itself; it has gained popularity thanks to the lengthy period of time it has been introduced in the country too. Since after the independence day, Japanese 'expats' that chose to stay behind shared the food of their country and soon restaurants would open up in Jakarta, attracting visitors such as President Soekarno himself. Today, you can find Japanese restaurants in literally any budget, from the localized versions, fusions, to the very authentic. We list some of our favourites!
1. KITA 喜多 Restaurant $$$ (Modern Fine Dining)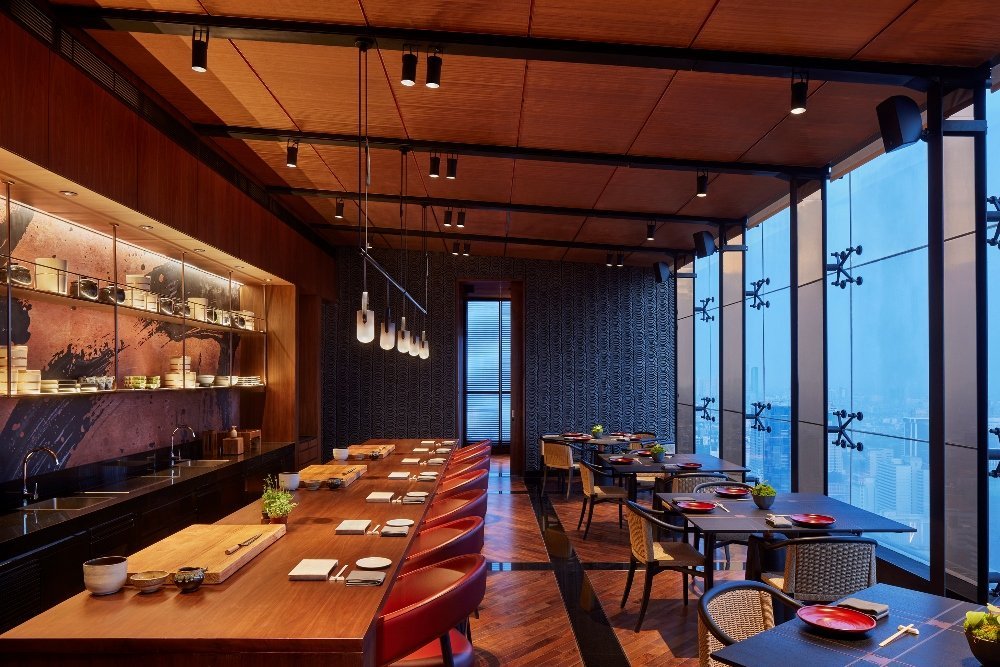 Occupying the top level of Park Hyatt Jakarta in the city's tranquil Menteng area, KITA 喜多 Restaurant will be a choice destination for socializing and special occasions. Guests can enjoy an elevated modern Japanese dining experience amid spectacular views of the Jakarta skyline, especially at sunset.  Helmed by Japanese Executive Sous Chef, Takeumi Hiraoka, KITA 喜多 Restaurant offers the authentic flavors of modern Japanese cuisine ranging from Teppanyaki and Shabu-Shabu to Tempura,  Robatayaki, Sushi and Sashimi, all prepared from the finest and freshest ingredients in a lively open kitchen.  
Park Hyatt Jakarta
Jl. Kebon Sirih 17-19, Jakarta 10340, INDONESIA
Phone: + 62 21 3111 1234
2. Sumire $$$ (Authentic Fine Dining)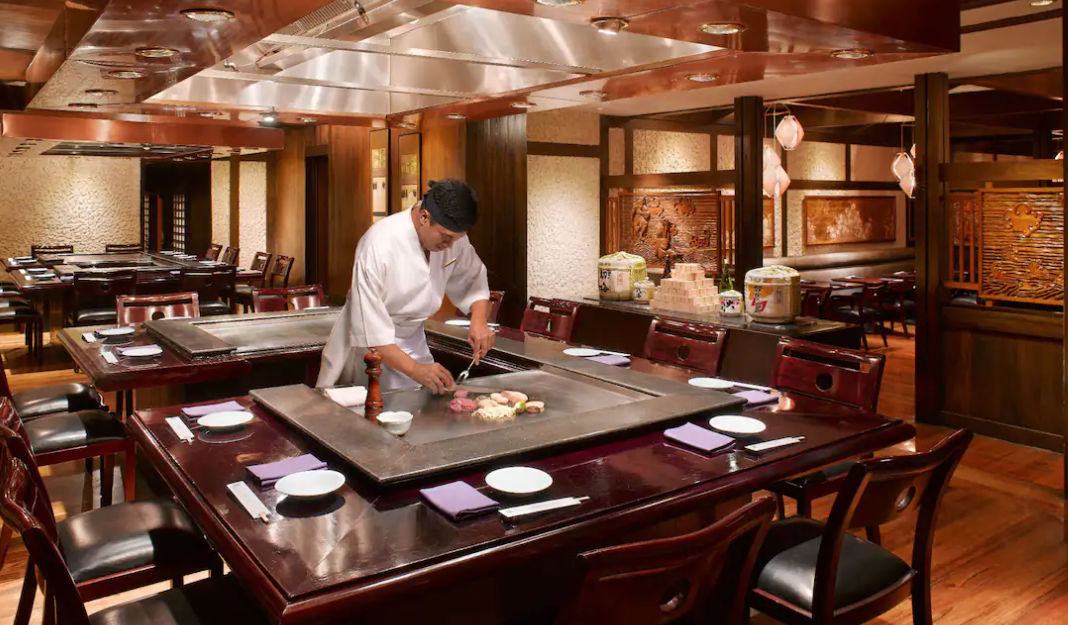 Sumire serves up world class Japanese cuisine and service in an authentic setting. Located in the Grand Hyatt all this comes at a cost however whether it is for the sushi bar, teppan plate or the sukiyaki the food is executed flawlessly each time.  Sumire serves a full range of Japanese food – however their Chirashi's and the Teppanyaki sets are among the best. Spicy food fans: ask for the legendary 'sambal lukman' off the menu. The super spicy sambal that magically pairs well with any of the Japanese food in here.
Grand Hyatt Hotel, Jl. MH. Thamrin Kav.28-30, Thamrin, Jakarta
Phone: 021- 3150433
http://www.jakarta.grand.hyatt.com/en/hotel/dining/Sumire.html
3. OKU $$$ (Modern Fine Dining)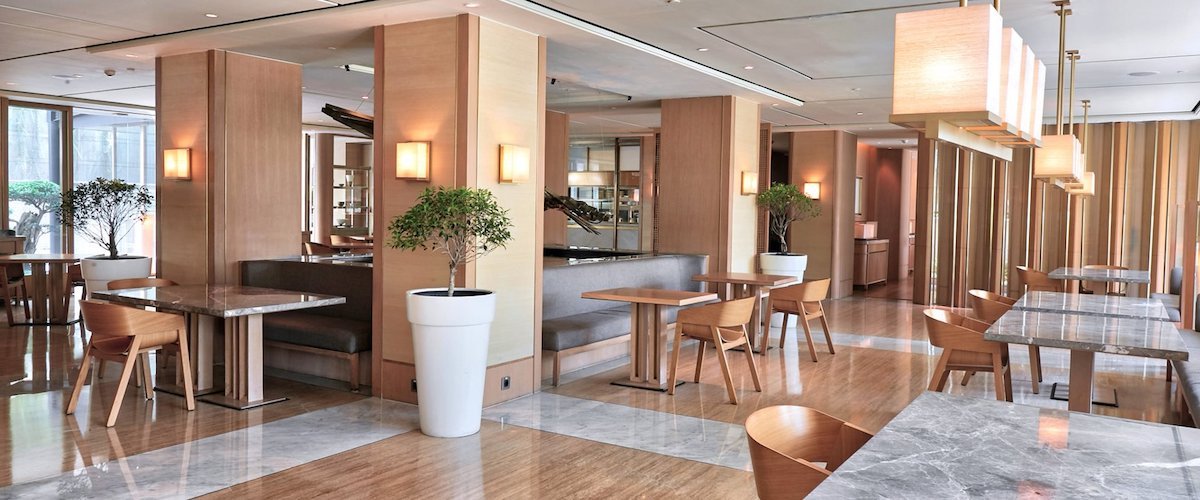 Helmed by Chef Kazumasa Yazawa (or Chef Kaz for short), you will not find the regular Japanese omakase dishes that you might expect in a premium Japanese restaurant. Instead, you will experience a modern take on Japanese dishes with traditional flair. A celebration of texture, finest ingredients, and years of perfected techniques. For a quick fix, go for their bento boxes that will give you small (yet filling) portions of OKU's best dishes.
Location: Hotel Indonesia Kempinski Jakarta
Email: [email protected] | Phone: (+62) 21 2358 3896
Facebook, Twitter, Instagram: @OKUJakarta
Opening Hours:
Lunch: 12:00 – 15:00 (Monday to Sunday)
Dinner: 18:00 – 22:30 (Monday to Sunday)
Bar: 12:00 – 00:00 (Sunday to Thursday); 12:00-01:00 (Friday to Saturday)
4. Nishimura $$$ (Authentic Fine Dining)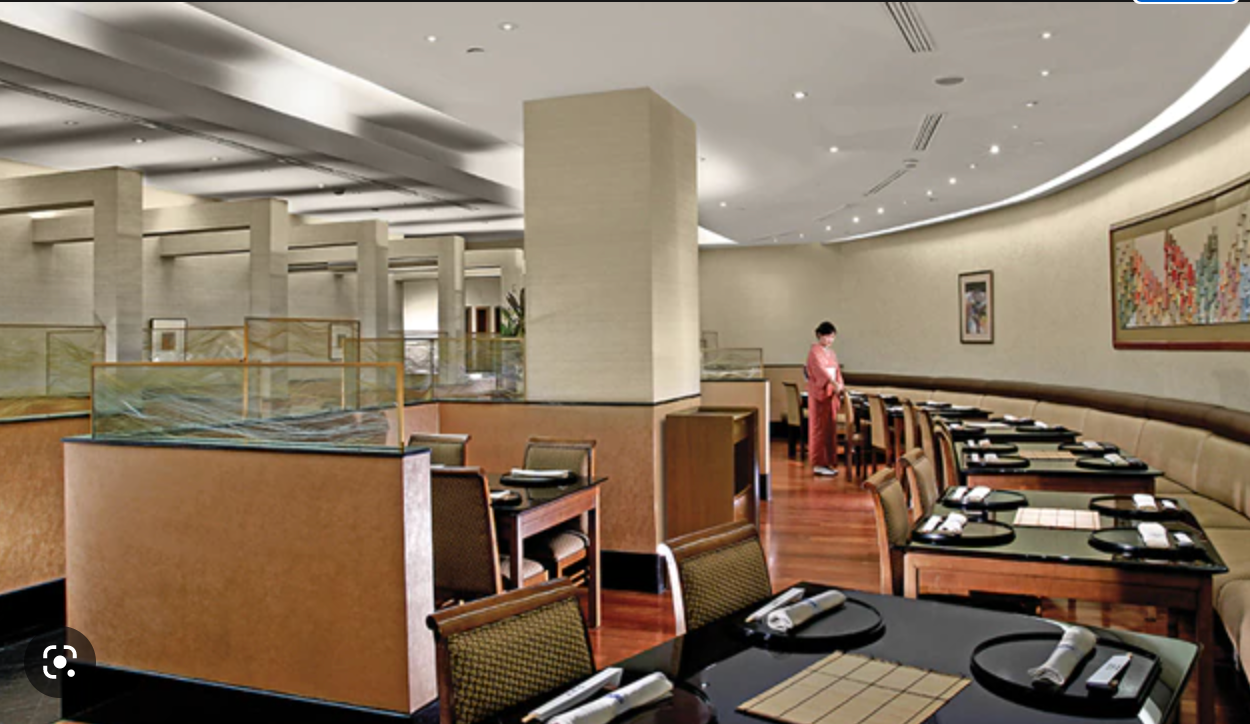 Nishimura presents authentic Japanese cuisine, prepared with a combination of fresh ingredients and traditional Japanese cooking styles. Enter the tranquil Japanese corner along natural stone pathways by running water, under a bamboo-roofed aisle. Private dining rooms are available in three designs, from tatami-style to teppanyaki-style. For diners who might enjoy food fresh from the display, the Sushi Bar is ideal.
Shangri-La Hotel Jl. Jend. Sudirman Kav. 1 Karet Tengsin Tanah Abang Jakarta
Phone: 021- 5707440
5. Iseya $$$ (Authentic Japanese Omakase)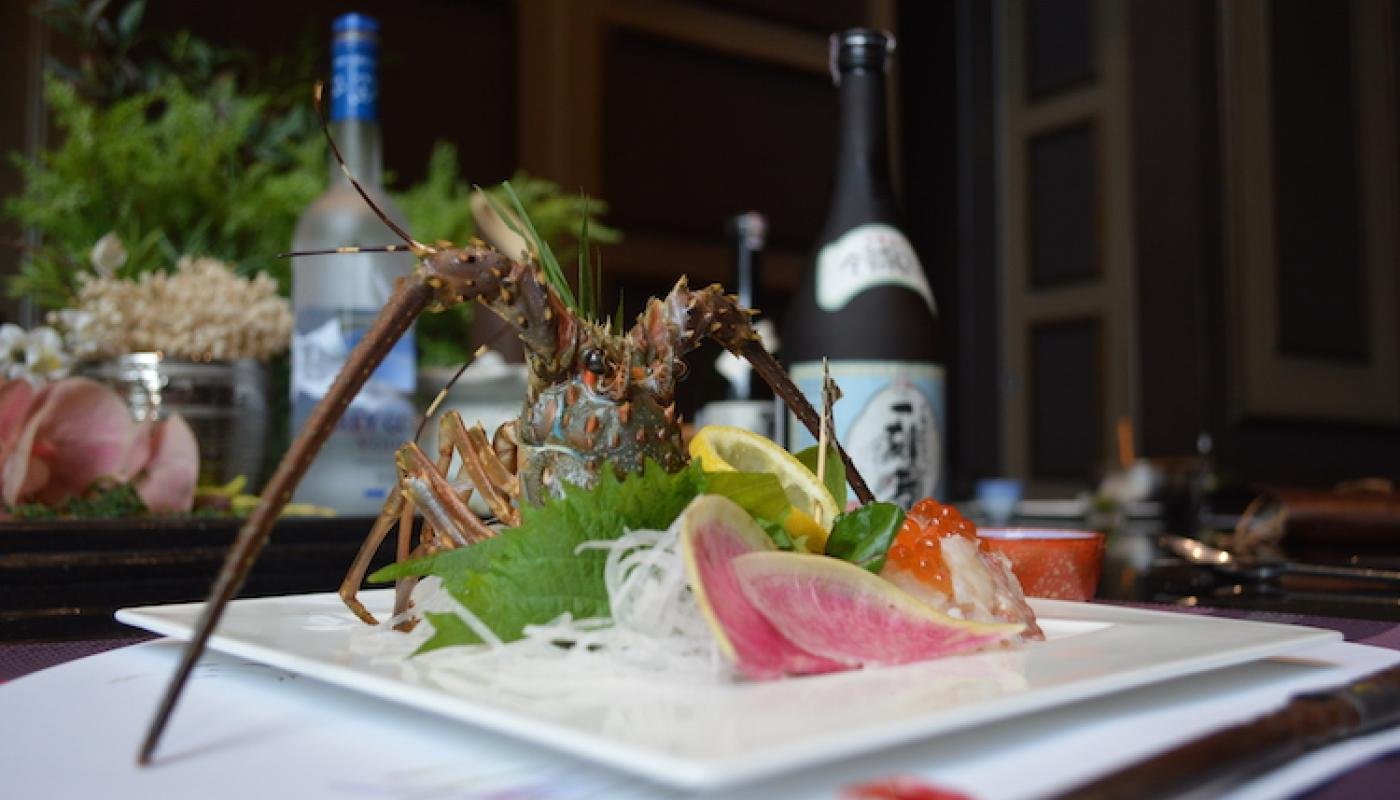 Nestled on the ground floor of Sampoerna Strategic Square lies one of the capital's most enduring and faithful Japanese restaurant, Iseya Robatayaki. Many punters check in regularly to find out what new ingredients are being flown directly from Japan. Because that is one of Iseya's DNA, to serve the freshest meat, seafood and other ingredients that make the Japanese cuisine such a fantastic delight.
ISEYA
Sampoerna Strategic Square (ground floor)
Jl. Jend. Sudirman Kav. 45-46, Sudirman
Phone: +62-21-5795 2342
6. The Japanese $$ (Authentic Casual Dining)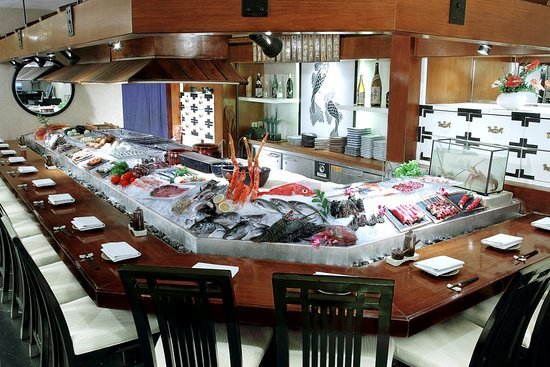 This restaurant offers a selection of Japanese cuisine that is quite complete, such as Teppanyaki, Robatayaki, Sukiyaki, Yakiniku, various kinds of sushi, and a variety of other tempting menu.
The ambiance and serenity of a Japanese dining experience is reflected in this restaurant. The menu features authentic Japanese.
Jl. MH Thamrin No 6, Jakarta 10340
Phone: +62 21-2993-2888
7. Hon Zen $$$ (Authentic Fine Dining)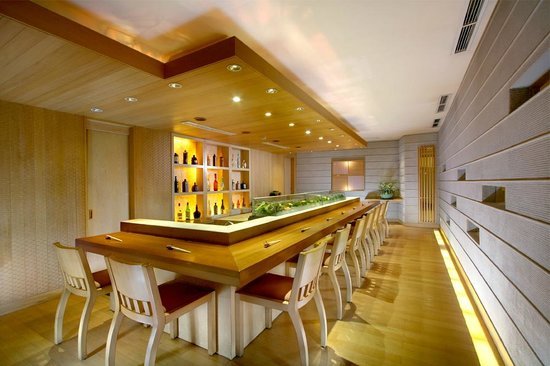 With its decor that borrows elements from Japanese architecture, from wooden paneling to sand gardens, honZEN evokes an atmosphere of rustic idyll, a sense of peace, in short, zen. On the other hand, it also offers everything that makes Japanese restaurant so enticing, from tatami rooms to an elegant sushi bar.
honZEN also serves a host of Kushi Age, which is seafood like shrimp and scallops; vegetables like asparagus and mushrooms, or simply choice meat which is deep-fried on skewers and then dipped in special sauce. Their Soymilk Kobe Beef Shabu-Shabu features slices of premium Kobe beef parboiled in hot soymilk, accompanied with enoki and shiitake mushrooms, spring onions, bamboo shoot, and glass noodle.
AYANA Midplaza Jakarta, Lower Ground, Jl. Jend. Sudirman, Sudirman, Jakarta
Phone: 021-5707796
8. YOSHI IZAKAYA $$$ (Modern Fine Dining)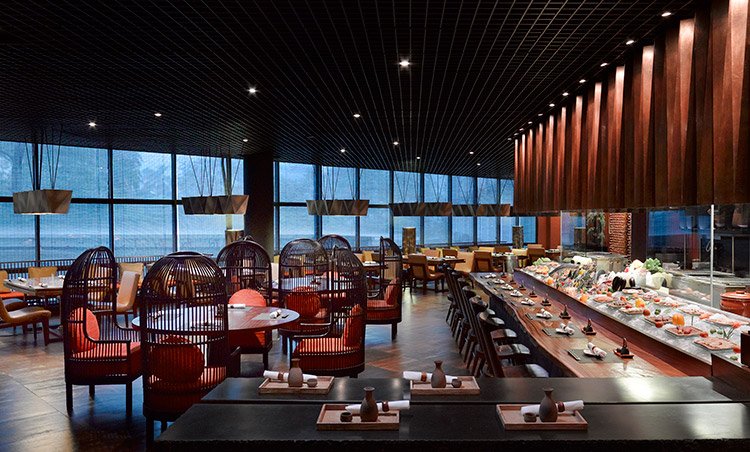 A lifetime of dedication and commitment by team of chefs lead by Executive Chef Mr. Ito Tomoaki combines with the most modern and stylish interpretation of what is widely considered to be Indonesia´s most exciting and superlative Japanese restaurant creating a dining experience second to none.
Gran Melia Jakarta, Lobby Floor
Jalan HR Rasuna Said Kav. X-0 Kuningan, South Jakarta, Indonesia.
Phone: +6221 526 8080
www.granmeliajakarta.com
9. NARA Restaurant & Lounge $$$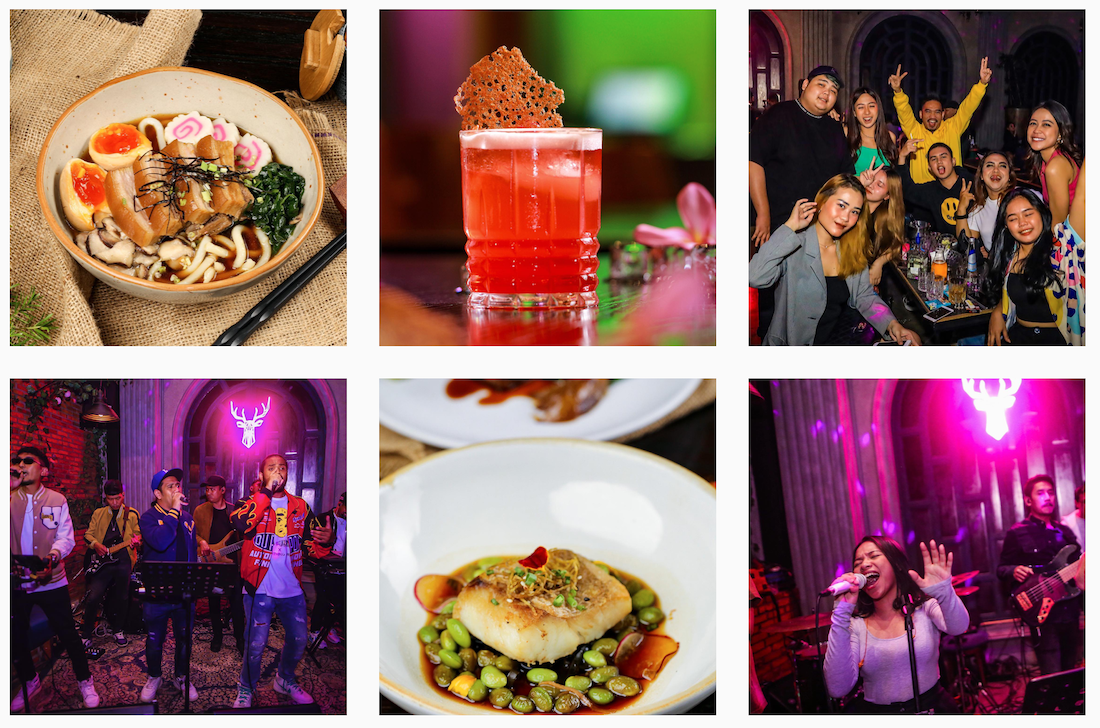 Your new favorite spot in Senopati area is here. Surprise yourself with Nara's scrumptious menu selection inspired by Japanese cuisine with a twist of Western and Asian flavor. Try the mouthwatering Cuthoro Tacos exploding with a savory and spicy flavor. Also, the to-die-for Aburi Wagyu Pizza is something you cannot miss. Complemented its dishes, Nara also comes with a stylish setting and elegantly colorful. Jl. Senopati No.86, Selong, Kebayoran Baru, Jakarta Selatan
P: 0812-9960-7722
IG: narajkt
10 am – 11 pm (Sun-Sat)
10. Furusato Izakaya $$

Discover an authentic Japanese restaurant located in CBD Jakarta, serving cuisines from sashimi, agemono, teppanyaki and more. Be impressed by the skill of a true washoku Chef who will dish up hometown experiences to match the freshness and quality of ingredients. This elegant restaurant provides an authentic setting for an exquisite epicurean journey. You can choose to enjoy your meals in 10 Tatami rooms of different size or table seating across the open kitchen.
Sudirman Suites Apartment, Jl. Jend. Sudirman No. 36 Bend. Hilir, Tanah Abang, Jakarta Pusat
P: +62811 925 0020
Email: [email protected]
Instagram: furusatoizakaya
11. Asuka $$$$ (Authentic Fine Dining)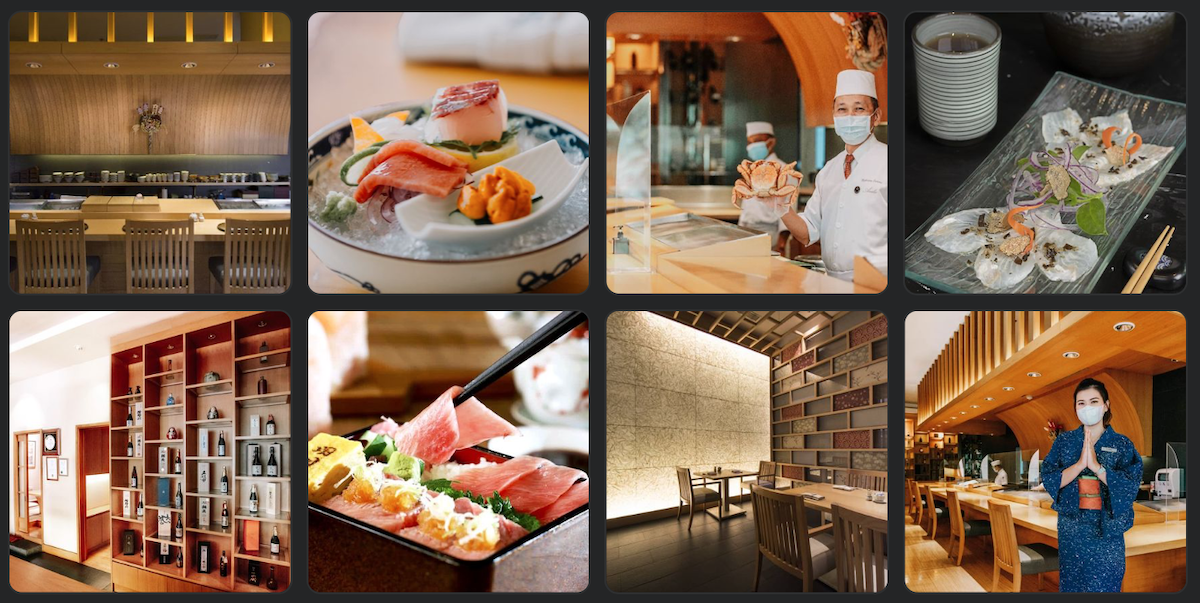 Asuka, one of the most authentic Japanese restaurants in the city is located in JW Marriott hotel. The setting is thick in Japanese nuance with natural wooden surrounding. The main room is filled with a big sushi counter, with several parted rooms around it. You will be warmly and loudly greeted by the chef just like most Japanese restaurant and the servers will lead you to your preferred seating. Many believe that Asuka offers one of the best Omakase in town.
JW Marriott Hotel, Lobby Floor, Jl. Lingkar Mega Kuningan Kav E.1.2 No 1 & 2, Kuningan, Jakarta
Phone: 021- 57988888
12. Kahyangan Shabu-Shabu and Teppanyaki $$$ (Authentic Fine Dining)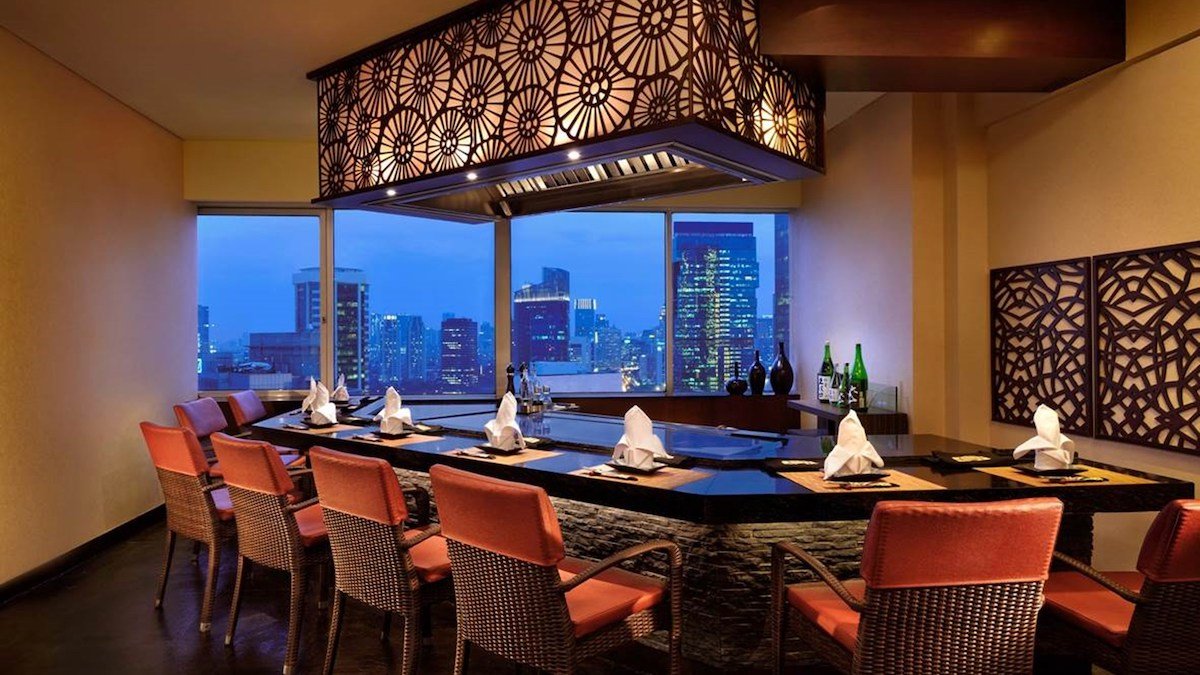 The Kahyangan Shabu-Shabu Restaurant has been renowned for many years as the place where Jakarta's elite and international guests enjoy outstanding dining, service and superb views of Jakarta. Kahyangan shabu – shabu serves a selection of premium quality meats, including imported Wagyu, US Rib Eye and premium Kobe beef which are served with fresh vegetables and the hotel's famous Ponzu Sauce.
Pullman Jakarta Indonesia
Jl. M.H. Thamrin 59 Jakarta 10350 – Indonesia
Phone: +62 (21) 31 92 1111
13. Sakana $$ (Authentic Casual Dining)
As signified by the red lanterns outside, Sakana Japanese Restaurant is an Izakaya type of Japanese eatery where food is served to accompany the drinks. With a sense of traditional Japanese art design and interior which is immediately noticeable upon entering, diners can expect to have the quintessential casual Japanese dining experience. Value is what Sakana tries to make itself stand out with. The set menus and reasonable prices on the a la carte menu offer good variety while not attempting to break your bank account.
Choose from a range of authentic Japanese items including Sushi Mori (assorted Sushi), Tempura Mori (assorted Tempura), and not forgetting, of course, delicious Yakitori. The mood of the restaurant is relaxed and cozy making it a decent option for both business meetings and family get-togethers.
Midplaza 1, Lower Ground, Jl. Jend. Sudirman, Sudirman, Jakarta
Phone: 021-5746452
FB: sakanamidplaza
hours 11:30 – 14:00, 17:30 – 22:00
14. SAKE +  $$$ (Authentic Casual Dining)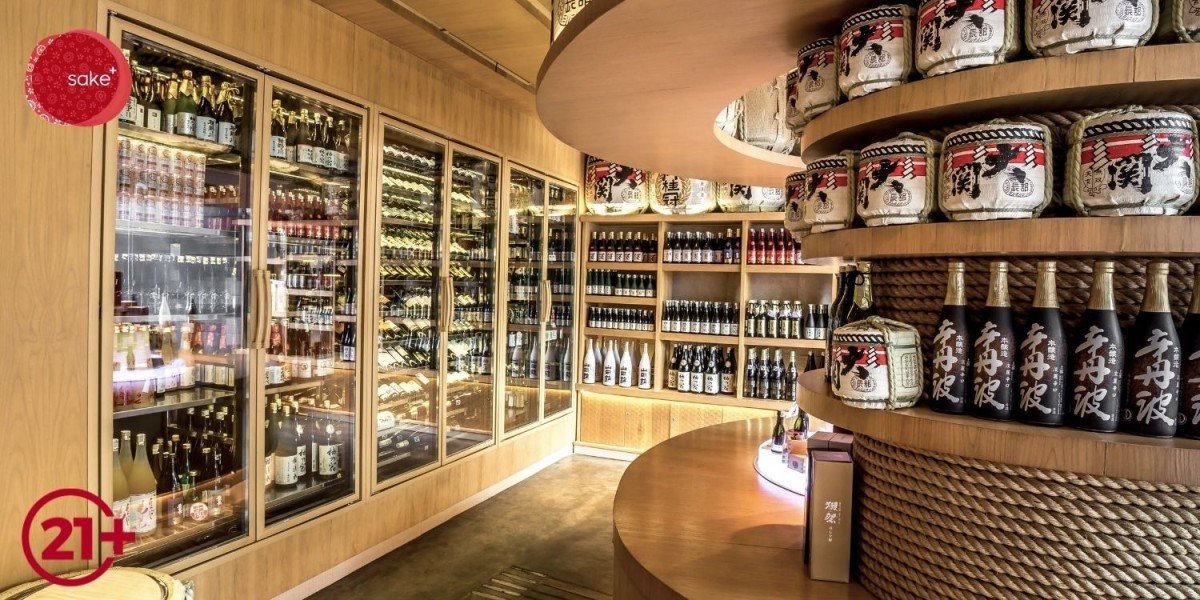 Sake+ is both a sake bar and izakaya that specializes in sushi, robatayaki, yakitori and chef's omakase, a multi-course tasting menu prepared by the chef. The open kitchen bar area diners closer to the action inviting guests to watch their selected dishes being prepared using high-quality ingredients sourced fresh daily from around the world.
Jalan Senopati No. 54 RT. 007, RW. 005, Selong, Kebayoran Baru
Phone: (021) 7250002
https://www.facebook.com/sakeplusid
http://www.sakeplus.com/
Hours: Mon – Sun: 10:00 am – 12:00 am
15. Izakaya Issei $$ (Modern Casual Dining)

Izakaya Issei is a japanese Yakitori and Sake bar. Its a fantastic place to enjoy great food , great music and escape the hustle bustle of the city.
Jl. Senopati Raya No 82 Level 2, Jakarta
(021) 60798880
16. Senju Omakase $$$ (Modern Casual Dining)

Senju Omakase & Sake Bar focuses on high quality Omakase menus and is armed with prominent sake collection reserved inside its decorative cold storage. Senju provides a dashing atmosphere with its warm-minimalist lighting, quirky ceiling decoration and a combination of blackwood furnishing.
Plaza Indonesia, Lantai 3, L3#119
Jalan M.H. Thamrin No.28-30, Central Jakarta
Phone : +6221 2992 4222
https://www.facebook.com/senjuomakase