The new academic year is about to start which is just a few months ahead. So, it is better to start looking for the best school for your kids this time around. Some top international schools in Jakarta and surrounding area will hold open house where you can get the opportunity to have complete information and decide which school is the most suitable for your beloved kids. Here is the list of school open house events you can join this month.
ACG School Jakarta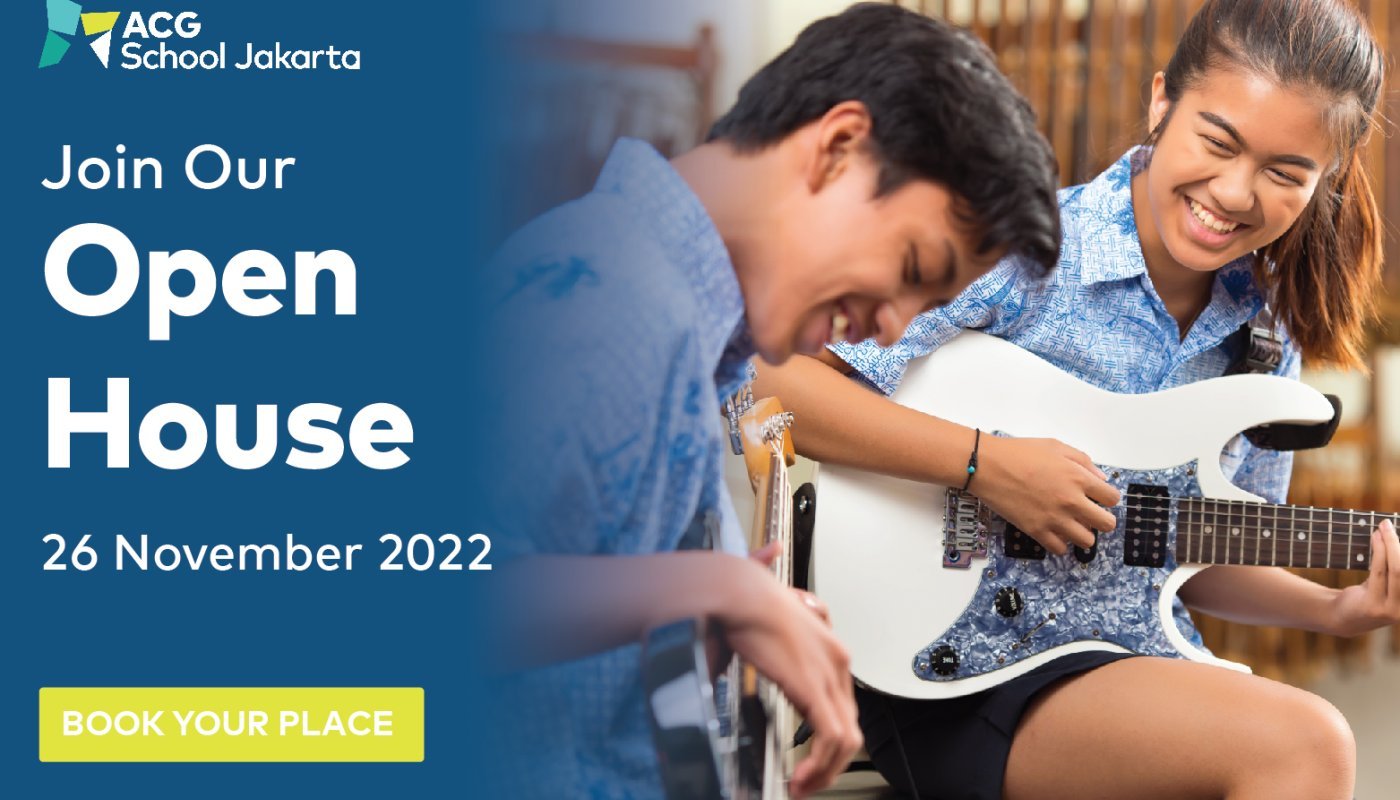 The event aims to provide you with the knowledge, confidence and understanding to make informed choices about your child's future learning. They invite you and your family to join and experience a real sense of the school's values and atmosphere.
Saturday 26 November
10 am - 12 pm Jakarta Time – Kindergarten to High School
- Meet the Principal, Myles D'Airelle
- Meet the teachers and students 
- Understand the classroom environment and learn about the Cambridge and International Baccalaureate curricula
- Early bird and scholarship offers are available for the attendee
British School Jakarta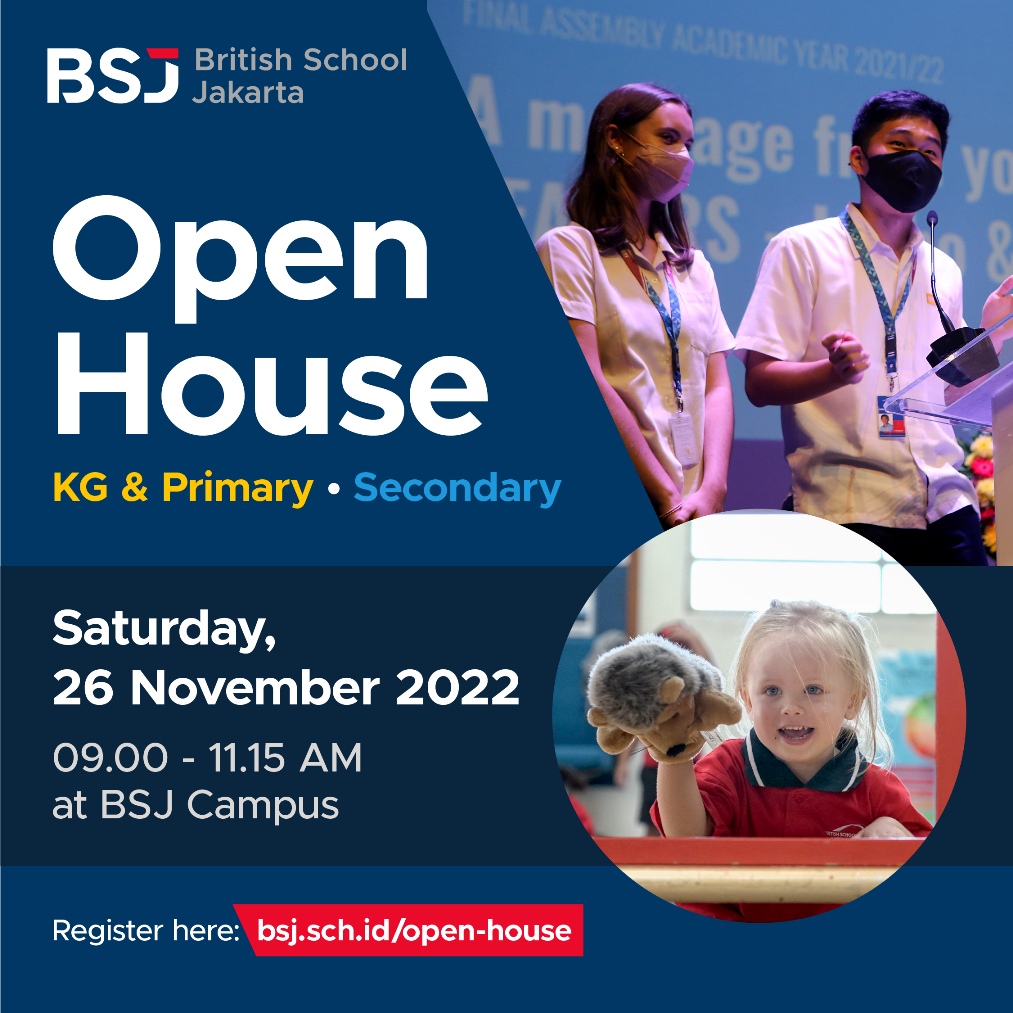 British School Jakarta (BSJ) is delighted to announce that we will be hosting our Face-to-Face Open House on 26 November 2022, right here on our beautiful campus!
The BSJ Open House is an opportunity for prospective families to visit the school and experience our learning environment and how it meets the needs of forward-thinking, holistic education. The school leadership team will welcome the opportunity to meet you, give you a tour of the school, and answer any questions you may have.
Tours will be conducted face-to-face to show how the school has adapted to education coming out of the pandemic.
Reserve your spot now at: www.bsj.sch.id/open-house2022
*Strict adherence to current COVID-19 protocols is applied.
Jakarta Multicultural School - JMS
Jakarta Multicultural School - JMS is delighted to invite you to attend the Jakarta Multicultural School OPEN HOUSE on
14 - 25 November 2022
at 13:00 - 14:00
Jl. Pisangan Raya N0.99, Cireundeu, Kec. Ciputat Timur, Kota Tangerang Selatan, Banten 15419
Come visit and experience the school community and get an opportunity to meet our School Principal and Vice Principal. They will provide you with more detailed information about our school.
Book your seat now!
Email : [email protected]
Phone : 08119957360
Website : www.jms.sch.id
Sekolah Pelita Harapan (SPH)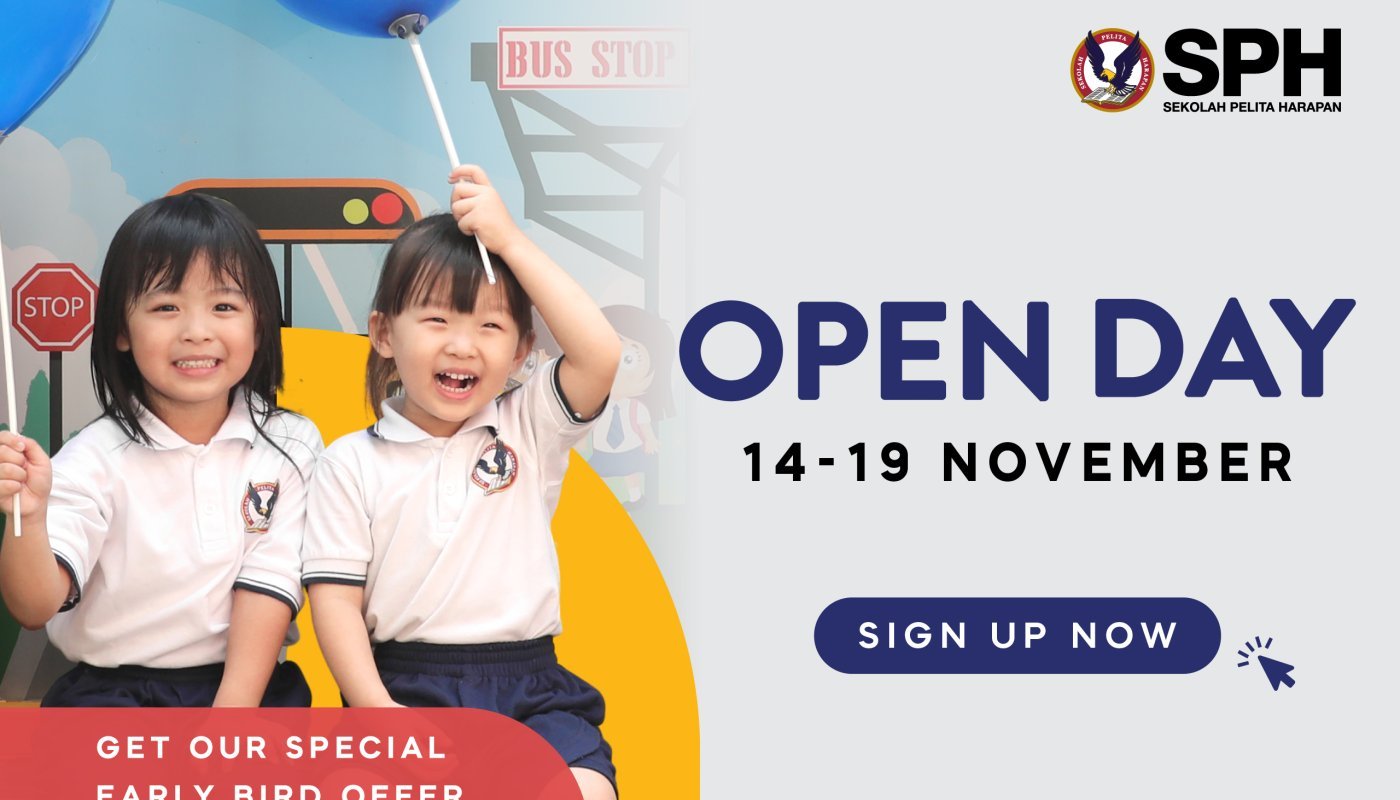 At SPH: You Explore, We Nurture
The discovery of talents and passions is a journey through a labyrinth.
At SPH, we partner with parents to offer children diverse activities of various disciplines to maximize exploration and encourage participation.
As a leading Christian school with a legacy of academic excellence, we invite you to explore your horizons with us.
Join our last Open Day this year in November to meet our community who is more than ready to welcome, guide, and support you throughout your learning journey.
Sign up at sph.edu/openday to book your visit to any of our 5 campuses on November 14-19, 2022.
We can't wait to welcome you back to our campus!
SIS Group of Schools
SIS Group of Schools will be holding a series of open houses on several dates. 
SIS Semarang on 11 November 2022
SIS South Jakarta, SIS Cilegon and SIS Palembang on 12 November 2022
SIS Medan and SIS Kelapa Gading on 19 November 2022at 10.00 - 11.30 am