Horses, beautiful horses! The animal that has been human's greatest aid since the dawn of civilization. Although not abundant, Indonesia has some quality horse riding clubs, avid and competitive riding community, and also some high-end equestrian vacation centres. For Jakarta, fans of horse riding, or also known as equestrianism, will need to venture a little outward to find a suitable place for this magnificent animal to prance around.
1. Arthayasa Stables & Country Club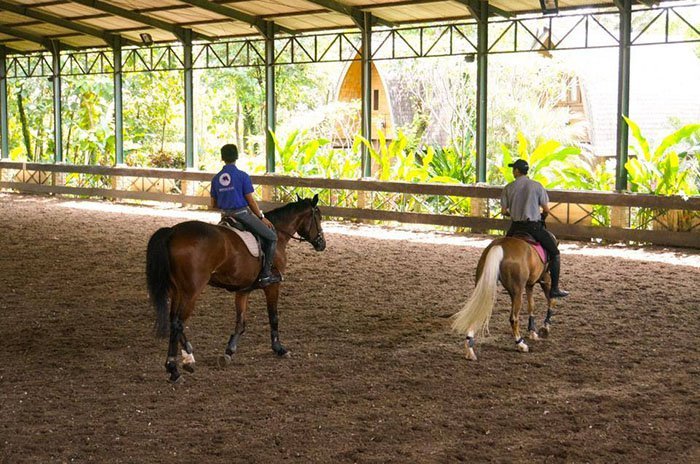 Arthayasa has a rich history in Indonesian equestrian community and has offered horse riding in Jakarta for over 20 years, owned by the devoted equestrians with very high standards of equestrian services. Other than the many horse riding lessons and programs (ranging from 20 minutes pony rides, lunging lessons, 45 minutes group lessons, to intensive training course) Arthayasa's 14 hectares of green pasture is an exclusive sanctuary away from the hustle of Jakarta living.
Open: Tuesdays- Sundays, 08.00 – 17.00 (horses rest from 12.00 to 14.00)
Closed on Mondays
Jalan Bulak Tengki/Kp Grogol No.10, Limo, Depok, West Java 16514, Indonesia
Phone: 0217547025
EMAIL:[email protected]
http:arthayasa.com/
Facebook: arthayasastables
2. Anantya Riding Club
Located at 20 km South Jakarta in Gunung Putri Bogor, Anantya offers accredited instructors for every level of expertise. From your first ride to competition level, dressage and show jumping. Although Anantya is comparibly not as spacious as Arthyasa, it still provides a spacious ground picnics, and the stables are cared for with utmost respect to the horses. Lessons are for riders 5 years and up.
Address:
Jl. Caringin RT.04 RW.04 Desa Karanggan
Kec. Gunung Putri Bogor 16961 Indonesia
Tel: +6221 8686 2450 (Office)
Cell: +62 811 1129 977 (Rasty)
PIN BB: 53D5CABD
Email: [email protected] or [email protected] https://anantyaridingclub.com
3. Nusantara Polo Club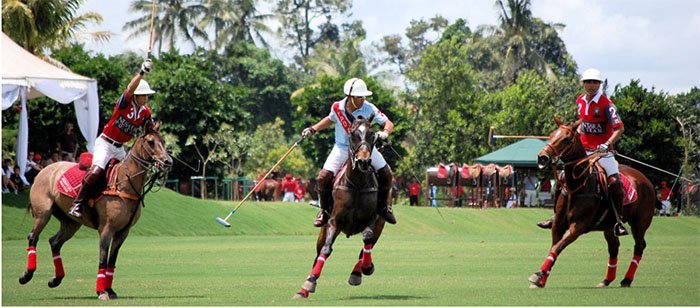 Nusantara Polo Club is a premiere horseback polo and riding facility located in Jagorawi Golf and Country Club, Cibinong, Indonesia – just 30 minutes away from Jakarta's Central Business District. Considered by many as a family-friendly, world class polo oasis, the club welcomes all equestrian, polo and riding enthusiast to learn, recognize and appreciate human relationship with horses, horseback riding, and ultimately the exciting game of polo.
For reservation and information, email [email protected] or call (+62) 709-1-POLO (7656)
http://nusantara-polo.com/
4. EQUINARA HORSE SPORTS
At Equestrian Academy & Pony Club, you will acquire new riding skills or simply will have a chance to relax in a great atmosphere with your horse. The Academy program is taught by experienced and qualified staff and caters for all riding abilities, from beginners to advanced. Beside that here you will also find Stabling & Training Center, Stallions & Horses for Sale, Breeding Center & Equine Clinic
Horseback Riding Center 081717723111