Here are some listing of daycares in Jakarta for you. For working parents or those in desperate need for a few hours away from the kids, these daycares are a lifesaver; Most daycares offer daily rates of around Rp. 200,000 to Rp. 400,000 or monthly fee that can be around 3 million or more per month. For more detailed information about the facilities, contact the daycares directly.
Rekomendasi Daycare Jakarta dengan Fasilitas Terbaik untuk Si Kecil
1. Tutor Time
International Preschool & Kindergarten under USA franchise that provides a unique blend of care and education to develop intellectual, character and confidence of children, ages 1 to 6 years old.
JI. Arteri Pondok Indah No. 1 (behind QB Plaza), South Jakarta
Phone: +6221 7279 8185, 7279 8223 (with branches in North and West Jakarta)
www.tutortime.com
2. Discovery Center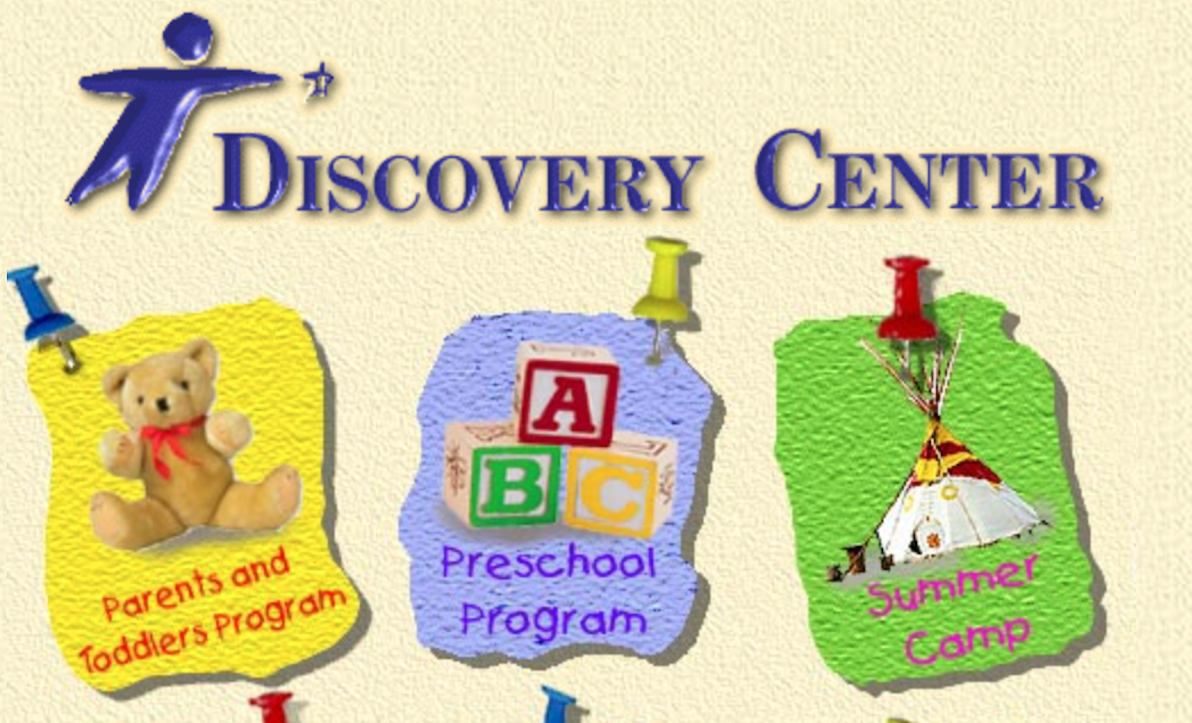 Discovery Center provides high quality child care as well as early childhood educational experiences for toddlers and preschool age children. The international environment is stimulating for both expatriate and Indonesian children. Whether your child is involved in the nursery school, toddler, or summer camp program, s/he will learn through hands-on experiences and discovery.  If  you are living in Jakarta or planning to move here, come visit for a tour. 
Age: 2-6 years old
Address: Jl. H Abdul Majid Dalam 28 Cipete, South Jakarta
Branch: Jl. Solo No. 9, Menteng | Phone: +6221 314 5443
Phone: +62217657040, +62213106407
www.discoverycenter.co.id 
 3. Lovely Sunshine Daycare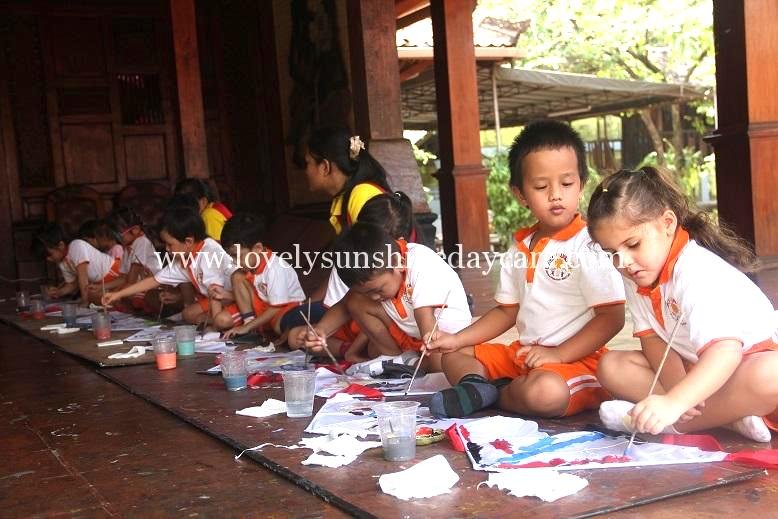 Facilities: Personal bed and baby box, Playground area, Classroom, Nursing corner, Baby pool, Toddler swimming pool
Breast milk storage and sterilizer
Address: Jl. Danau Poso No.157 Bendungan Hilir, Jakarta Pusat
Phone: 021-27133275/081510635159 (mobile)
Open: Mon-Fri, 07.00AM-18.00PM
www.lovelysunshinedaycare.com / IG https://www.instagram.com/lovely_sunshinedaycare/?hl=en
4. Kindyroo

Age: 0-5 year olds
Address: Kemang Square Lt. 3, Unit 9 – 11 Jl. Kemang Raya No 5 Jakarta Selatan 12730
Phone: +6221 7198 101
Email: [email protected]
Price: Call for more info.
www.kindyrooindonesia.com / IG https://www.instagram.com/kindyroojakarta/?hl=en
5. Little Owl Daycare & Preschool
Montesorri, Enrichment & Tutoring, MOM&I CLASS, Ballet, Music, English and Chinese
Jl. Kesehatan 3 no 29 cideng Jakarta 0812-8178-7886
https://www.instagram.com/littleowlindonesia/
6. Kidee Childcare
Age: 0-5-year-olds
Address: Jl. Laksana I No.16 (near blok S), Senopati, South Jakarta
Phone: 021 – 7396022
Facilities: Online CCTV, indoor playroom, AC-ed nap rooms, healthy food on BPA Free utensils, regular visits by pediatrician and dentist, daily activity reports.
www.kideechildcare.com
7. Sahabat Makola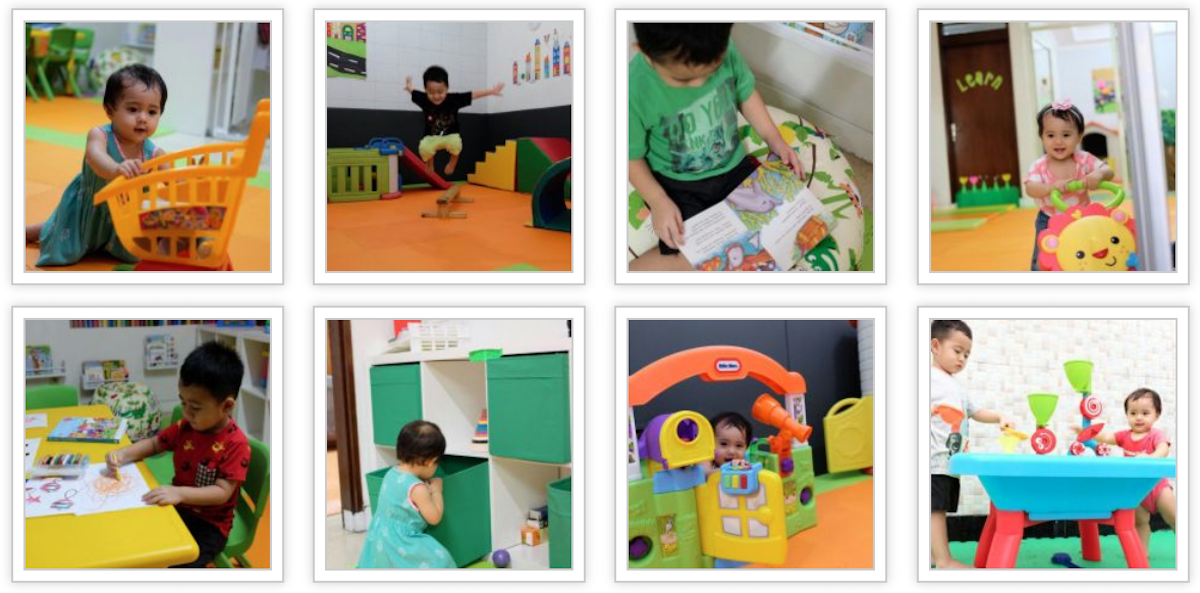 A daycare from moms, to moms! Sahabat Makola is a newly opened day care for kids and babies that offer attentive care to the smallest details. The food is organic, and the activities are fun, varied and nourishing. For kids aged 3 months to 4 years.
Locatio:Jalan Alam Segar IV no 21, Pondok Indah, Jakarta Selatan
Phone: 021 7692700
Wa: 0855-7692700
www.sahabatmakola.com
8. My Tootsie Bear Daycare and Preschool
My Tootsie Bear a Day Care and preschool in jakarta with  creative curriculum montessori activity and many aditional program such as music dance, tutoring and languages, that aim to provide the best development for your litle one.
https://mytootsiebear.com / https://www.instagram.com/mytootsiebearbellagio/
9. Kupu-Kupu Daycare
Address: Kupukupu Daycare, Jl. Kemang Selatan XII No.7, Cilandak, Jakarta
Phone: (021)7664986, (021)99191022
email: [email protected]
Facebook: Kupukupu Daycare
10. Taman Main Daycare
Age: 0-4-year-olds
Address: Jl. Wijaya XVI no.23, Jaksel
Phone: 0813 1413 6300
Email: [email protected]
www.tamanmain.co.id
11. Tweedee Daycare
Lokasi : Jl. Danau Limboto No.4 Pejompongan Jakarta Pusat
Email  : [email protected]
Contact : 0857.76120025 / 0856.8452777
http://tweededaycare.blogspot.com
12. Casa Dinda Daycare & Preschool
Casa Dinda offers daycare programme for 3 months up to 4 years of age and preschool programme for 1 to 4 years old. Each programme will provide age-appropriate learning experiences, materials, and activities. Our team encourages and supports your child's development in a safe, hygienic, warm, fun, loving and stimulating environment.
Jl. Cisanggiri III No. 1 RW. 3, Petogogan
Kec. Kebayoran Baru, Jakarta Selatan.
DKI Jakarta, 12170