Visitors from various parties, including Millennial dan Gen-Z flocked to Indonesia Millennial and Gen-Z Summit (IMGS) 2022 on the second day at The Tribrata, Jakarta. Formerly known as Indonesia Millennial Summit, IMGS 2022 this year upholds the theme 'Indonesia Fast Forward'. This summit presents many inspiring Indonesian leaders from across disciplines. Visitors can join discussions with various topics at three stages, which are Visionary Leaders, Future is Female, and Talent Trifecta.
1.    Young people are more critical for the sake of democracy process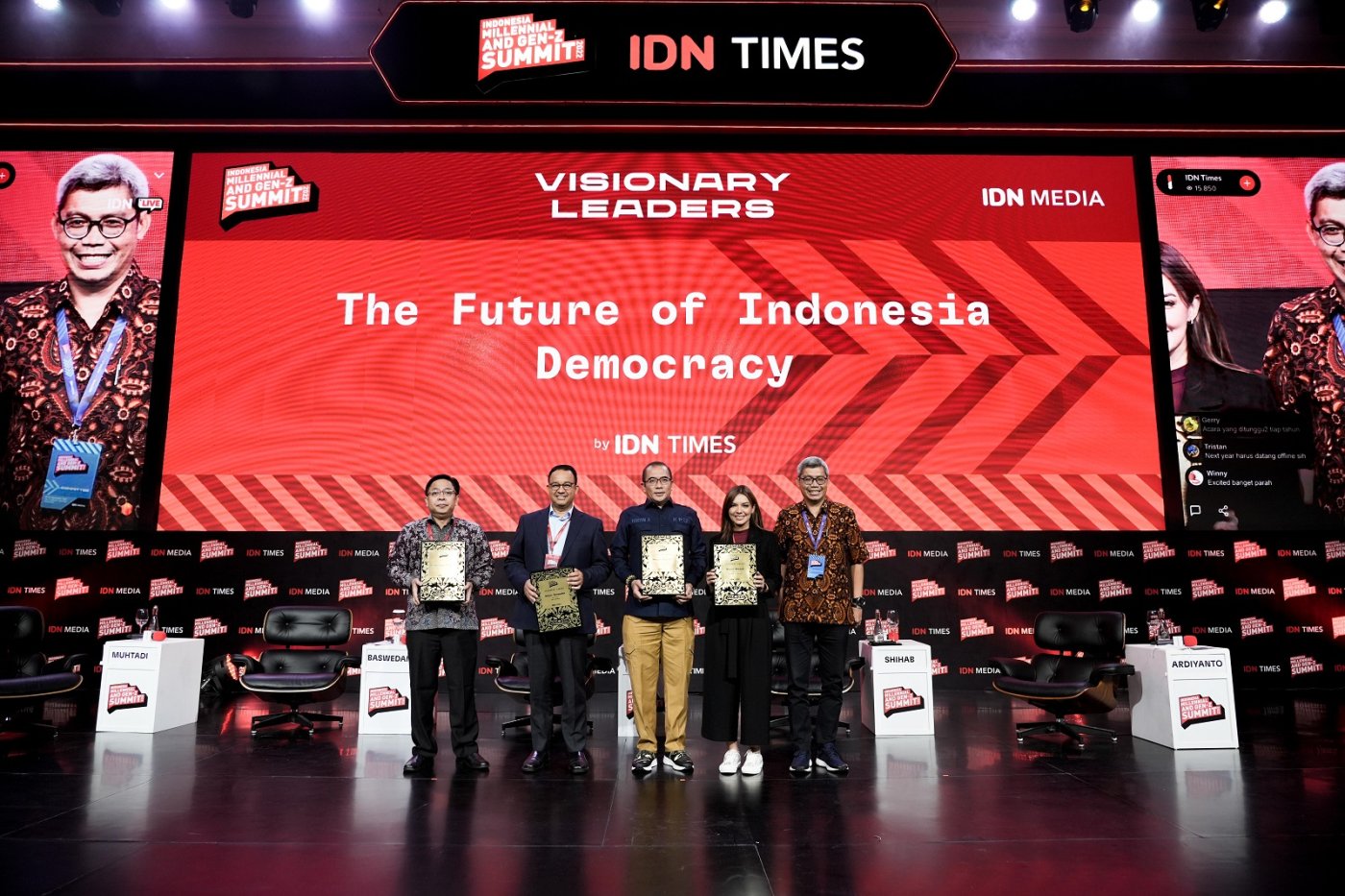 In the morning, the Visionary Leaders stage presented a discussion session entitled The Future of Indonesia Democracy. The Indonesia Millennial Report & Indonesia Gen-Z Report shows that 75% of Millennials and Gen-Z are optimistic about Indonesian democracy. The panelist of this session are Governor of DKI Jakarta Anies Baswedan, Chief of KPU RI Hasyim Asy'ari, Executive Director of Indikator Politik Indonesia Burhanudin Muhtadi, and Journalist & Founder of Narasi Najwa Shihab.
This session discusses the optimism and criticism of young people, implying that the Indonesian democratic process is seeing in a new light. "Being optimistic means that we believe in the democratic process. We support improvement and criticize setbacks. We have so many reasons to be optimistic in this nation, for instance Indonesian people are so resourceful. Our young people realize that our democracy is messy and the realization makes them become realistic and optimistic. Their critical attitude also shows that they believe and are faithful of democratic process." said Najwa.
2.    The role of women politician as the representative for the people's interests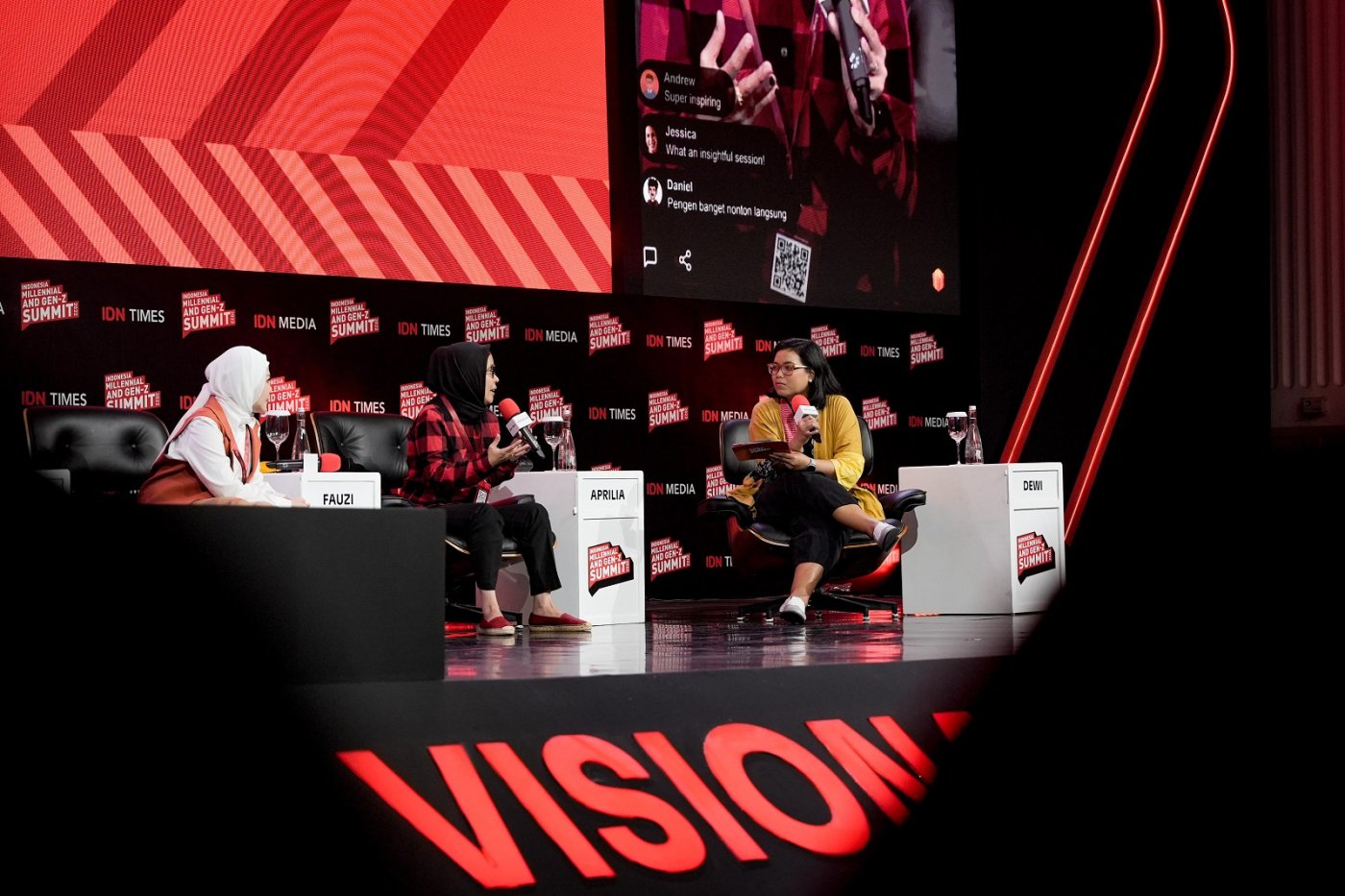 Another interesting session in the Visionary Leaders stage is entitled 'Women's Voice in Politics and Decision Making'. This presents four women politicians, they are Member of the People's Representative Council of the RI Intan Fauzi, Member of the People's Representative Council of the RI Puteri Komarudin, Member of the People's Representative Council of the RI Riezky Aprilia, and Vice Chairperson of Partai Gerindra Rahayu Saraswati.
These women discuss that many representatives work for delivering people's aspirations. They highlight the importance of political education for young people to increase their participation in politics and make them better understand the representatives' work. "At DPR, we represent women and we always work for the betterment of people. However, sometimes our status as a member restricts us in delivering people's aspiration," said Puteri. At the end of session, the speakers also remind the importance of having a good support system so that women can work beyond their domestic roles as wifes.
3.    Importance of staying true to self as a content creator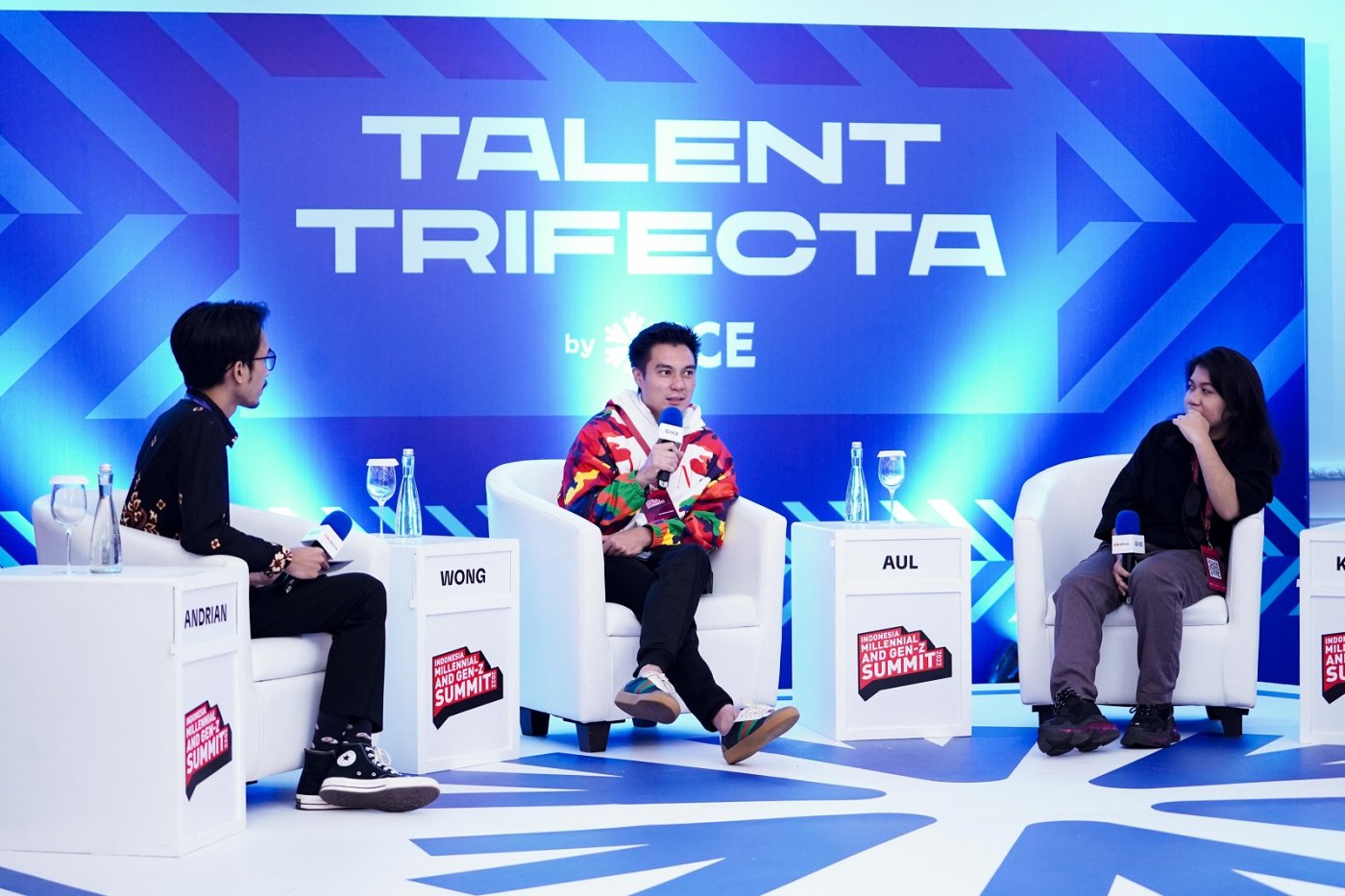 One of the most anticipated sessions in Talent Trifecta stage is 'Be Authentic: Staying On Top Of Trends' with Content Creator Keanu, Content Creator Aul Tutorialhidub, and Content Creator Baim Wong. Led by Baim Wong, they take turns to tell their career as a content creator.
Further, they share their tips, tricks, and experience as a content creator, including their hardships. "I found maintaining my achievement is the biggest challenge as a content creator because it is more difficult to maintain work than achieving it. Therefore, I need to be more creative and analyze the existing trends to keep up with the pace. Moreover, we can collaborate with people and learn from them," said Baim. Keanu also tells the visitors to stay true of themselves as the content creator.
4.    Self-motivation to be the best version of yourself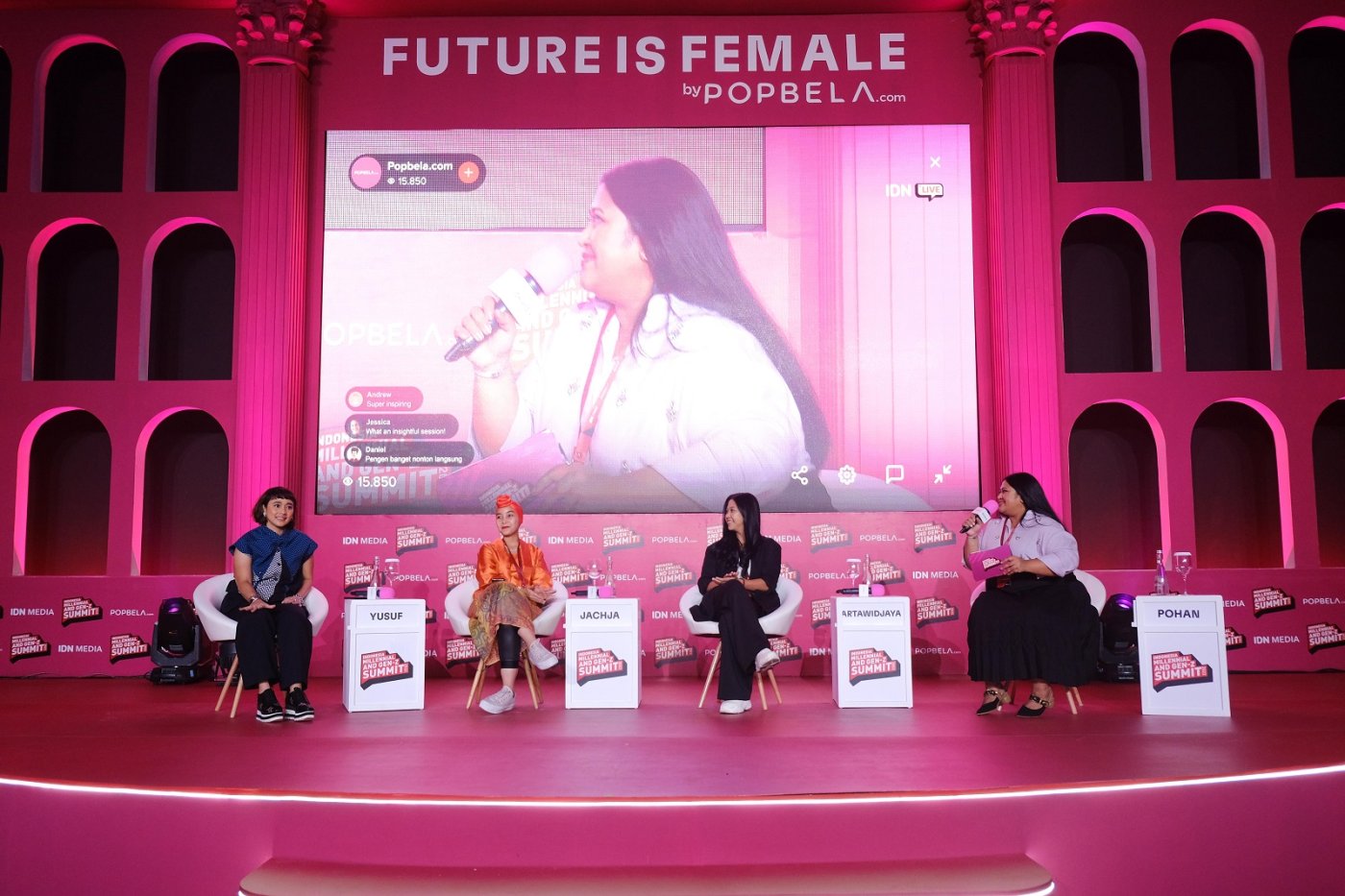 The last session at the Future is Female is 'How to Gain A Respected Position in A Patriarchal Culture.' This session presents three speakers from different work backgrounds who successfully take strategic positions in their respective fields. They are Woman Pilot of Garuda Indonesia Tania Artawidjaya, Founder of Queenrides Iim Fahima Jachja, and Secretary General Asian Federation of Psychiatric Associations Nova Riyanti Yusuf.
This session gives insight about the existence of patriarchal culture and sexism. The government, society, career, education, capitalism, and even women themselves contribute to preserving the patriarchal culture. "In Indonesia, some fields allow women to show off their potential. However, patriarchal culture is still rooted in many fields." said Nova. Therefore, women must have a good self-motivation and support system to fight back against patriarchal culture and become the best version of themselves.
Those are the events at IMGS 2022 on 29-30 September 2022. Since its first day, IMGS 2022 has presented many sessions on various relevant topics to Millennials and Gen-Z. Many officials, leaders in the private sector, and young achievers in the sports and creative people. This event is expected to become a forum to accelerate Indonesia's recovery after the pandemic and to make Indonesia a developed country in 2045.
See you at IMGS 2023!