One of Jakarta's most iconic nightclubs and the ultimate luxury nightlife  destination, Dragonfly, celebrates its 18th anniversary on 19 November 2022, 9 PM onwards. Inviting all  party goers to join the dance floor. Titled 'Dazzling Discotheque', the anniversary will go with a bang of  Top Global DJ, Laidback Luke, and kick off with a VIP free-flow session for valued guests and loyal ISMAYA  members, hosted by MC Bam and VJ Digital Hallucination. Put on your boogie shoes for a spectacular  celebration and reminisce about the unforgettable nostalgia. Let us shine and sparkle throughout the  night! 
Johan Shabudin, Chief Marketing Officer, ISMAYA GROUP said that, "Dragonfly is still one of the top  nightclubs in Jakarta. This will be a spectacular night as we celebrate the 18th anniversary of Dragonfly.  As a renowned nightclub under Ismaya Group in Jakarta that has committed to creating the good life, we  know the drill to throw a great party indeed. With this iconic line up and EDM tunes, Laidback Luke will  bring the heat of the night to the crowd. Accompanied by in-house MC Bam. To enliven the occasion, a  sensational line up DJ Hizkia, DJ Joyo, DJ KIMM, and DJ Davarras will also perform here with heart pounding beats until the sunlight. For those who've been celebrating their life at Dragonfly, the  anniversary will also take back all the memories we had and reminisce about the good ol' days. So what  are you waiting for? Light up the dance floor in this dazzling disco fever."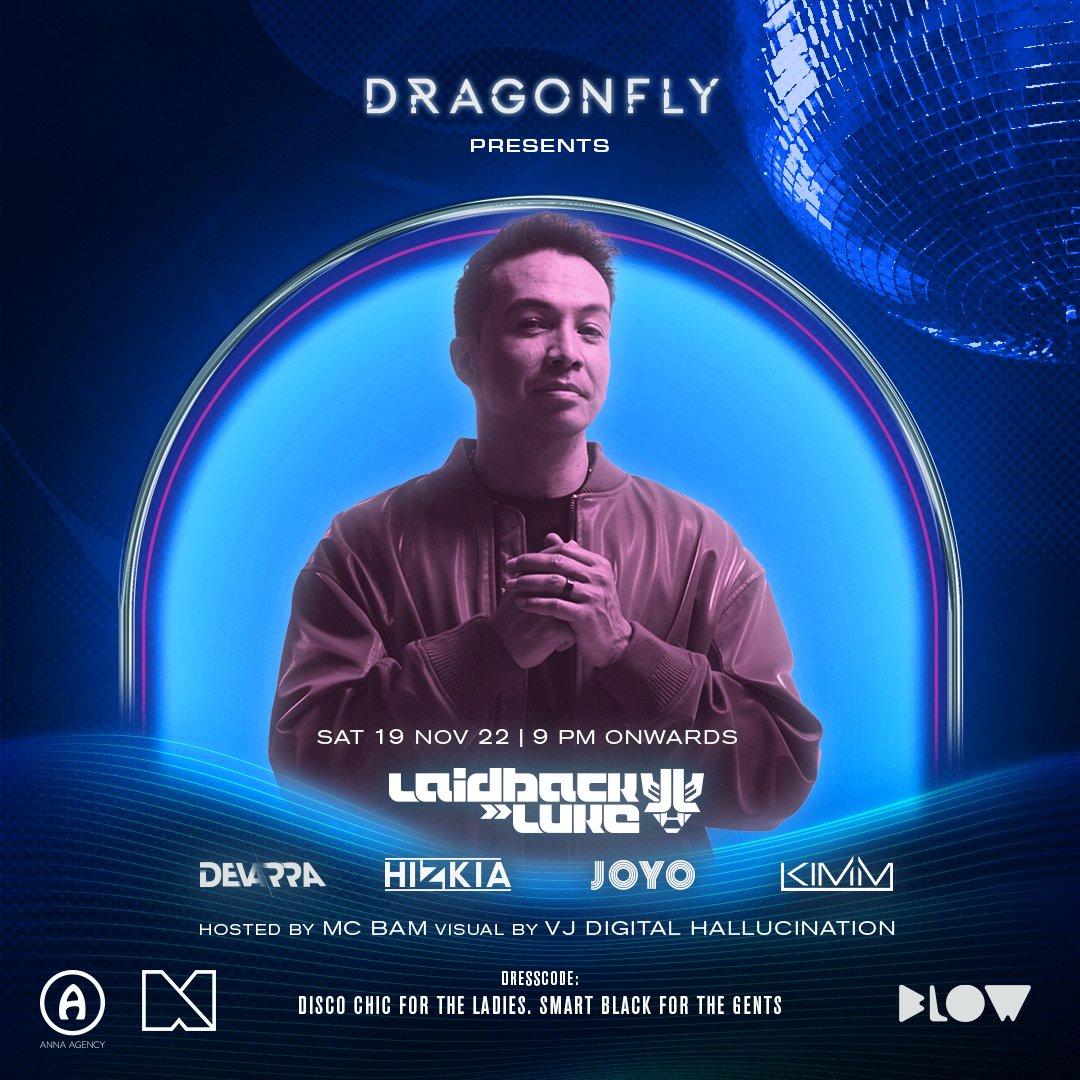 Dazzling Nightlife Experience, 18 Years and Counting! 
For 18 years, Dragonfly has been the hub for Jakarta's most fashionably attractive crowd. It has also  become a catalyst that constantly shapes the night music trends of the city. Whether playing 90s  throwbacks or welcoming world-renowned latest names in EDM such as Disclosure, David Guetta, Martin  Solveig, The Chainsmokers or Jonas Blue. Dragonfly is clearly an unstoppable force in the world of  nightclub scene. 
Crowned as Jakarta's most popular nightlife destination and one of DJMag's Top 100 Clubs in 2016 and  2017 consecutively, Dragonfly has been the place to see and be seen with many loyal patrons  frequenting the club. Wear your most dazzling and shiniest attire for this nostalgic commemoration! 
Dress Code:  
- Disco Chic for the ladies 
- Smart Black for the gents
Stay alert with Dragonfly 18th Anniversary: Dazzling Discotheque by following @dragonfly.club  @ismaya on Instagram.