Nestled in the bustling corners of Jakarta's all-encompassing art scene are an impressive number of art spaces and galleries. These spaces, though hardly visible, sometimes co-exist alongside the shops and buildings that we all know we love.
There's one gallery that really successfully captivated all of our senses, 2madison Gallery on Bangka Street, Kemang. Situated in a tiny gray building that catches everybody's eyes when passing through, 2madison Gallery can be found within Promenade 20 Building, on the second and third floors.  Visitors must go through the colorful and quaint cafe on the first floor and then take the staircases up.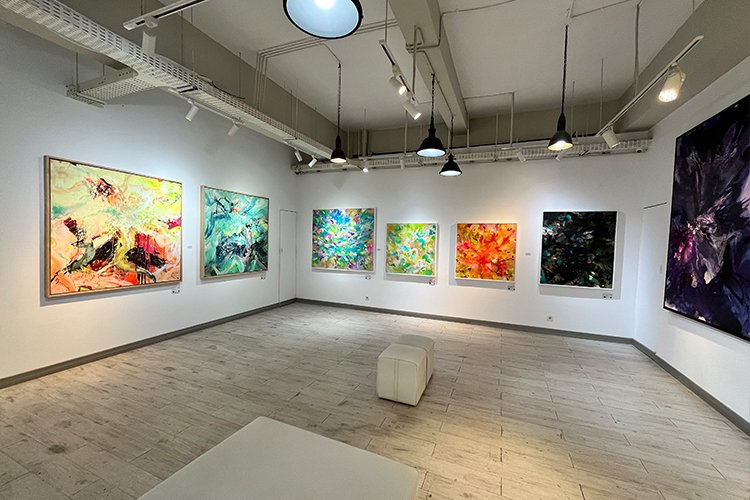 2madison Gallery's dream is to introduce the diversity of local creativity and bring Indonesia's local creative achievements to the international world since its inception in 2013. They showcase the scope of creative and cultural issues that have attention and commitment to empowering the artistic abilities and achievements of Indonesian creative people.
The gallery serves as a platform for a broad variety of exciting, young, and emerging local artists, and of course, the renowned artists that we have known. As part of the creative ecosystem in Indonesia, 2madison Gallery is striving to find creative ways to exhibit and interact with the art community, and ultimately to help sell art.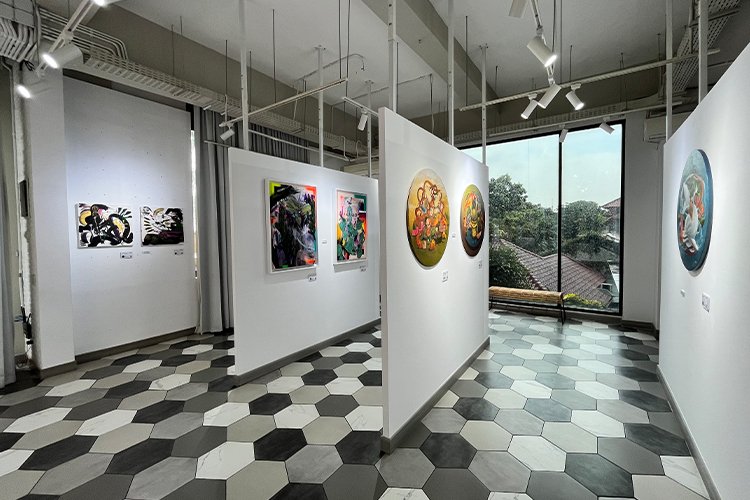 For this recent time, 2madison Gallery is currently holding a special program themed 'Collective #5'. The theme is highlighting gathering and intimate meetings during physical distancing during the pandemic. The most important aspect is a hope for a better life in the future. It is the inspiration for this entire collection that has been going on from the previous series.
There are 10 chosen artists who showcase their artworks through imaginative, distinctive, and unique paintings using canvas, acrylic, oil painting, and mixed media techniques. The artworks by Evelyn Kosasih (Bali), I Gusti Ketut Alit (Yogyakarta), IGN Tri Marutama (Yogyakarta), Ramadhyan Putri P. (Yogyakarta), Rizka Azizah Hayati (Kalimantan Selatan – Yogyakarta), Roni Buya (Jawa Barat), Sigit Nurcahyo (Yogyakarta), Stefany Zefanya (Jakarta), Tulus Mulia Praja (Jakarta), and Ulil Gama (Jakarta) will be on display from September 1 to October 2, 2022, virtually and onsite visit with the physical exhibition.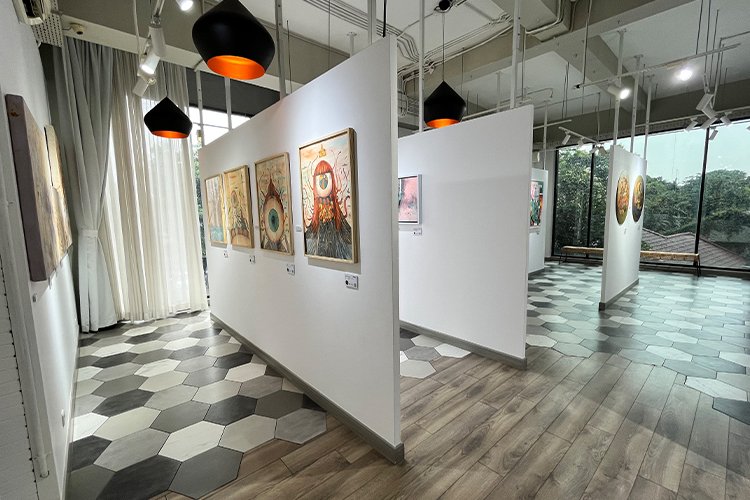 2madison Gallery is open daily from 10 am to 05:30 pm. Visitors must first register on the official website https://www.2madison.com/ before visiting. It's free and very conveniently connected to the email making the registration process easy.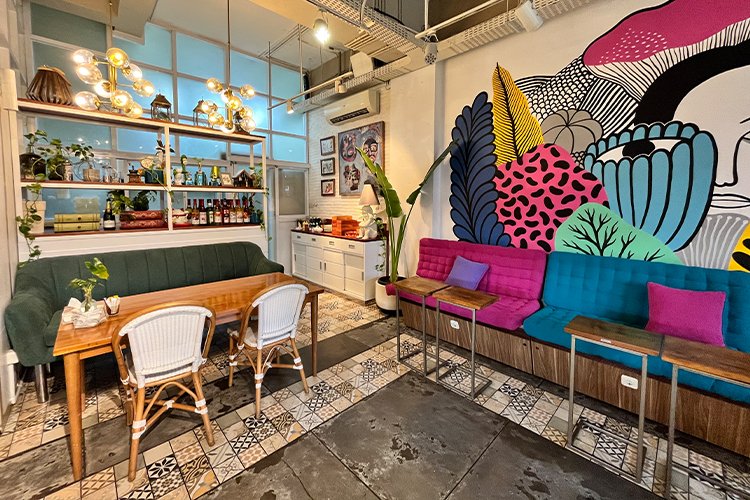 The best part after visiting the gallery is just strolling down to the first floor where you can relax, share and enjoy in the company of others. 2madison Cafe embodies the vibrant and modern urban becoming the artsy and homey space to perch. Artworks from renowned artists adorned the walls making them the perfect backdrop for a study session with a cup of coffee and their comfort food.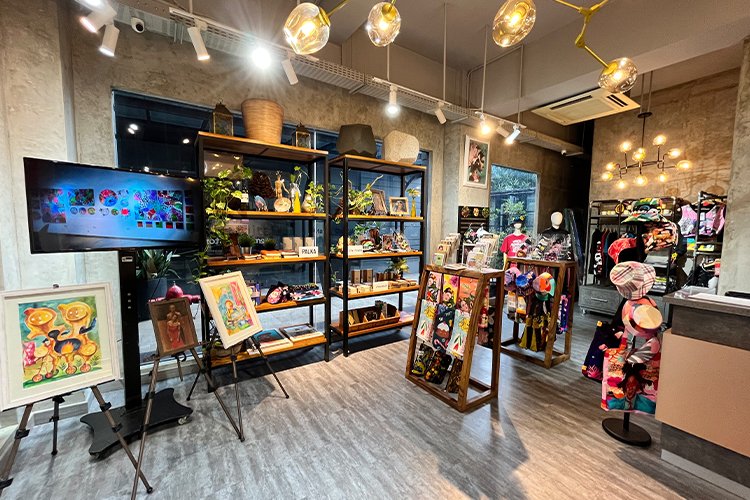 Not only artworks, there's also 2madison Store where they sell eclectic knick-knacks ranging from bags, shirts, jackets, stationery, hats, shawls, and many other things to grab. Just head over to the back of the gallery and you can directly see the standout colorful beloved store. In a support of the local market, the goodies sold here all also come from local artists.
2madison Gallery
Gedung Promenade 20
Jl. Bangka Raya No. 20, Kemang, Jakarta Selatan 12730
Instagram: @2madison_gallery
https://www.2madison.com/