Social Garden, a hidden green oasis in the city center, is proud to present an innovation that redefines the art of mixology through "A Glass of You." This creation by Bartender Rianto Adi Putra is designed to provide a unique experience by presenting a combination of flavors that reflect your characteristics in a cocktail glass.
Social Garden is a place that allows guests to relax from the hustle and bustle of the city and enjoy being close to nature again in the midst of a busy city. Offering a lively atmosphere and a wide selection of delicious dishes and refreshing drinks, this place is a favorite destination for those looking for a place to unwind from their daily routine.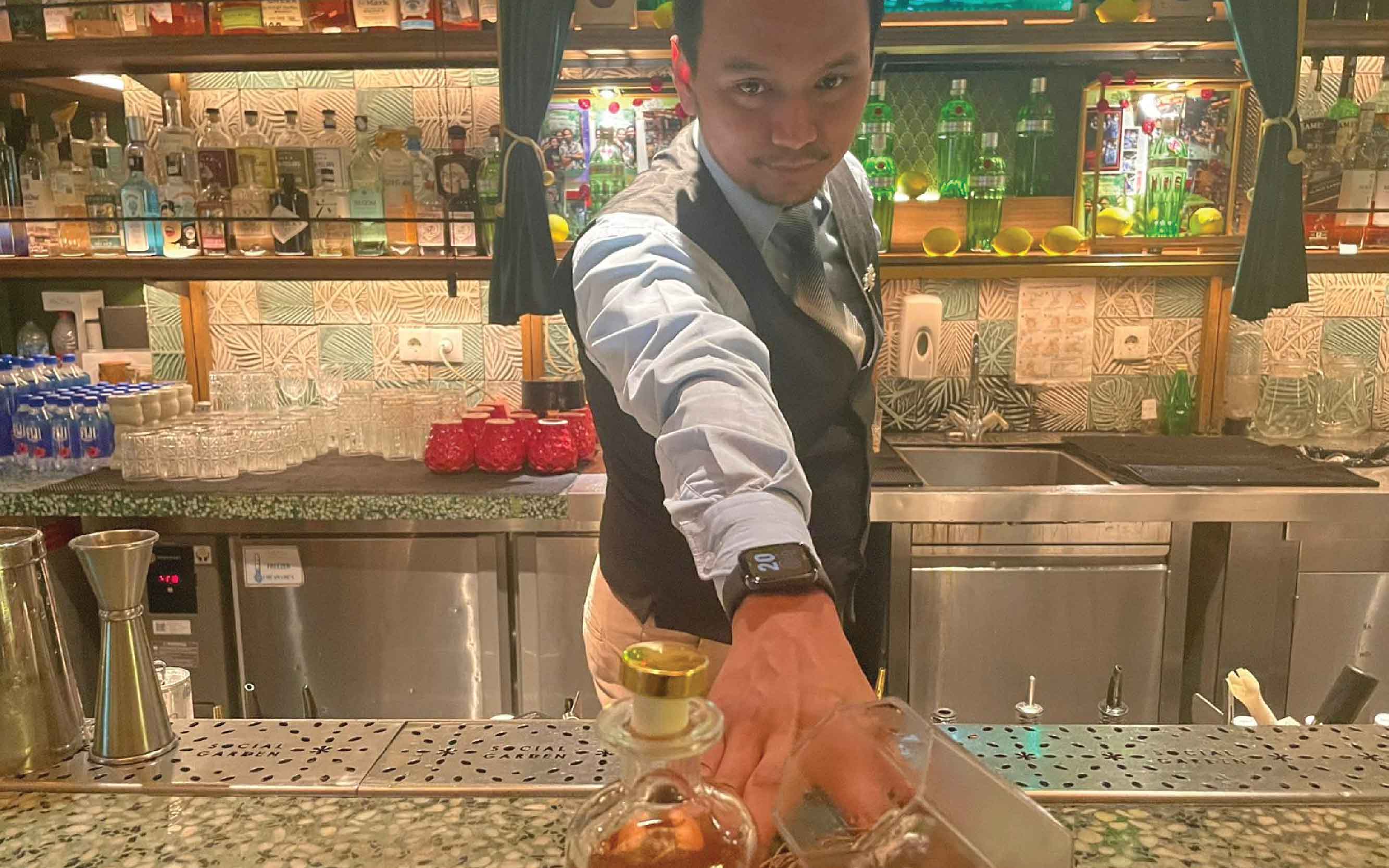 Inspired by different personality types, 'A Glass of You' allows cocktail lovers to explore refreshing drinks that reflect each individual's unique characteristics. This is a fun way to enjoy a cocktail. There are 5 variants offered:
Ruby Roots: a refreshing cocktail that combines sweet and earthy flavors with a touch of refreshing acidity. Made with a combination of fresh beetroot, high-quality tequila, hazelnut and citrus, this cocktail features a seductive bright red color, providing an alluring drinking experience for cocktail lovers.

Nori Nebula: a cocktail that combines exotic flavor elements and a salty-slightly sweet touch in one drink. With a combination of gin-infused Nori, strawberry Italian bitters with cinnamon, and calamansi orange, this cocktail creates a stunning drinking experience.

Mystique Spice: a cocktail that combines unique spice, sweet and exotic flavors in every sip. With a touch of secret recipe and spices, this cocktail creates a drinking experience that invites you to explore the mysterious and delicious taste of the cocktail in every sip.

Golden Hour: a cocktail that encapsulates the warm golden yellow color of the evening sun and delivers it in a refreshing taste. This cocktail is a celebration of your taste buds. With every sip, you will feel the smoothness and joy that overflows, creating an unforgettable "golden hour moment".

Tree Flame (served as a cocktail fountain)
These exclusive cocktails are created to reflect and tap into each individual's unique characteristics, allowing guests to explore a part of themselves.
Enjoy the experience of discovering your character through a glass of cocktail available at Social Garden! For further information and reservations, call [0811-8851-516]. Find your unique personality and join us at Social Garden for a fun-filled evening with delicious cocktails!