Tis the season! Immerse yourself in a world of enchantment and create cherished memories during the Festive Season at Pullman Jakarta Indonesia. As you marvel at our exquisitely decorated Christmas tree  in the lobby, adorned with sparkling ornaments and carefully placed gifts, the magic of the season will instantly captivate you. 
Our team has curated a range of yuletide experiences, delectable dining offers, exclusive festive hampers and a memorable staycation, ensuring every celebration feels truly special.
Festive Staycation at Pullman Jakarta Indonesia
Celebrate the spirit of Christmas with an unforgettable staycation at Pullman Jakarta Indonesia, available from December 24th to 25th, starting at IDR 2,650,000,++. This exclusive package ensures a magical experience for you and your loved ones, encompassing breakfast for two adults, special Christmas amenities and 2 complimentary playground tickets for miniapolis at Plaza Indonesia.
For those seeking an elevated festive experience, indulge in our special dining and stay package, starting from IDR 3,250,000++. This premium offering includes breakfast and a Christmas Eve Dinner at Sana Sini Restaurant on December 24th, for two persons. Take advantage of our exclusive 10% off for additional persons or 50% off for children aged 6-12 years old
As we bid farewell to 2023 and usher in the glowing year of 2024, Pullman Jakarta Indonesia presents the Stay and Glow Staycation package, available from December 30th, 2023 to January 1st, 2024. Priced at IDR 2,975,000++ per night, this package include breakfast for two adults and two kids below 12 years old, exclusive Christmas amenities, 2 playground tickets for Miniapolis at Plaza Indonesia, and glowing party packs.
Elevate your New Year staycation with our special 2-night stay and New Year's Eve dinner package, starting from IDR 3,800,000++ per night, includes breakfast for 2 persons, New Year's Eve dinner at Sana Sini Restaurant on December 31st, 2023, for two persons and glowing party packs. Enjoy a special 10% discount for additional persons or 50% off for kids aged 6-12 years old.
Magical Hampers by Makaron Bakeshop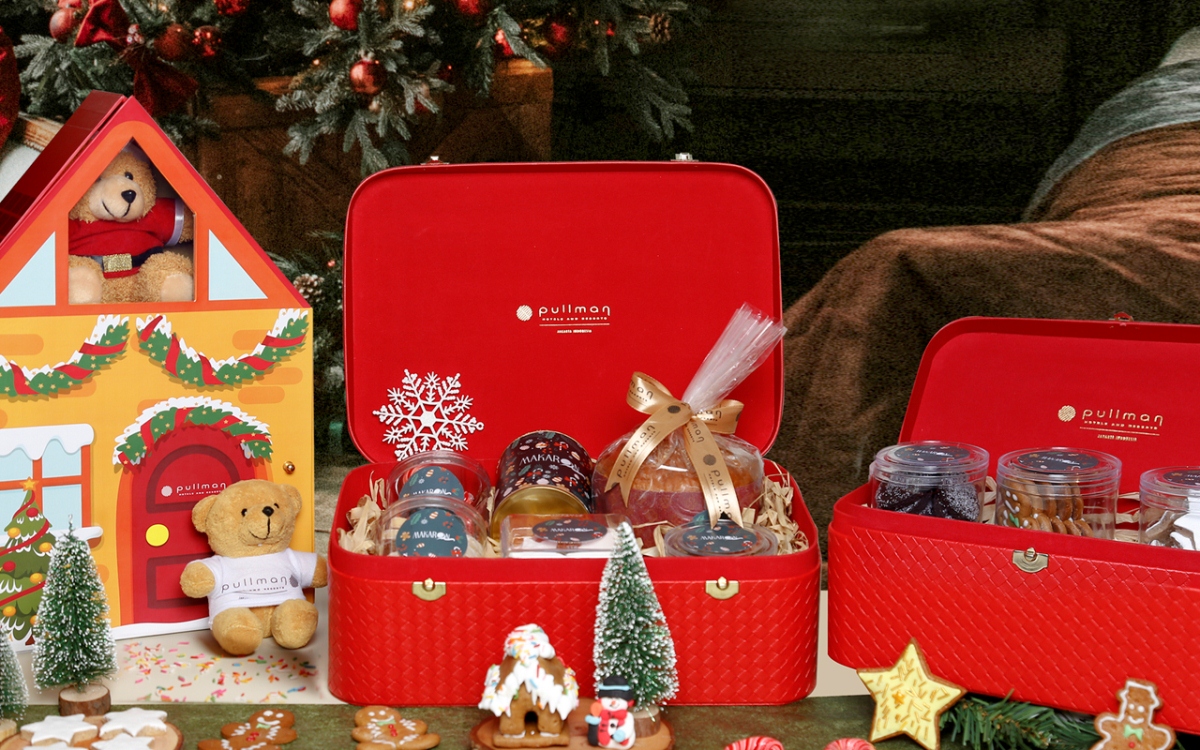 Delight in the art of gifting with Makaron Bakeshop's exclusive hampers at Pullman Jakarta Indonesia, meticulously handcrafted for your loved ones this Festive Season! Choose from three options: the Jolly Hamper, featuring 4 boxes of festive cookies at IDR 750,000++, the Jingle House with 5 boxes of festive cookies alongside a charming Pullman Teddy bear at IDR 850,000++  and the Noel hampers, overflowing with 7 boxes of festive cookies at IDR 1.000.000++.
Customize your hamper with a selection of cookies and Christmas cake tailored to your preferences. Choose from array of delectable options including: Ginger Bread Cookies, Brunsli Cookies, Anise Cookies, Candy Cane, Chocolate Rocher, Fruit Cake, Stollen Bread, Cinnamon Star, Grissini, Biscotti, Minced Pie, Honey, Christmas Pudding, and Ginger Bread Man Cookies.
Available until January 14th, 2024. Enjoy a 15% Early Bird special for orders placed before November 30th, 2023.
Christmas Celebration at Sana Sini
Gather around and celebrate Christmas with a feast as Sana Sini Restaurant. For Christmas Eve Dinner on December 24th , indulge in a special dinner featuring festive treats, premium meats, and a range of delectable dishes for IDR 598,000++ per person. On December 25th, join the Sana Sini Christmas Brunch for IDR 688,000++ per person from 12-3 PM, featuring an assortment of festive menus, live music, close-up magic, and exciting festive kid's activities. Grab a special advantage of 15% of early bird if you book before November 30th.
Dazzling Celebration at Kahyangan Restaurant
Have an intimate and luxurious celebration with your loved one and experience exceptional dining experience while overlooking Jakarta's cityscape. Indulge in a Teppanyaki Omakase at IDR 5,600,000++ for 2 persons or choose from our legendary Shabu-Shabu Sukiyaki or Yakiniku selections. 
Available from 1st December 2023 to 1st January 2024 at Kahyangan Restaurant.
Magical Celebration at Le Chocolat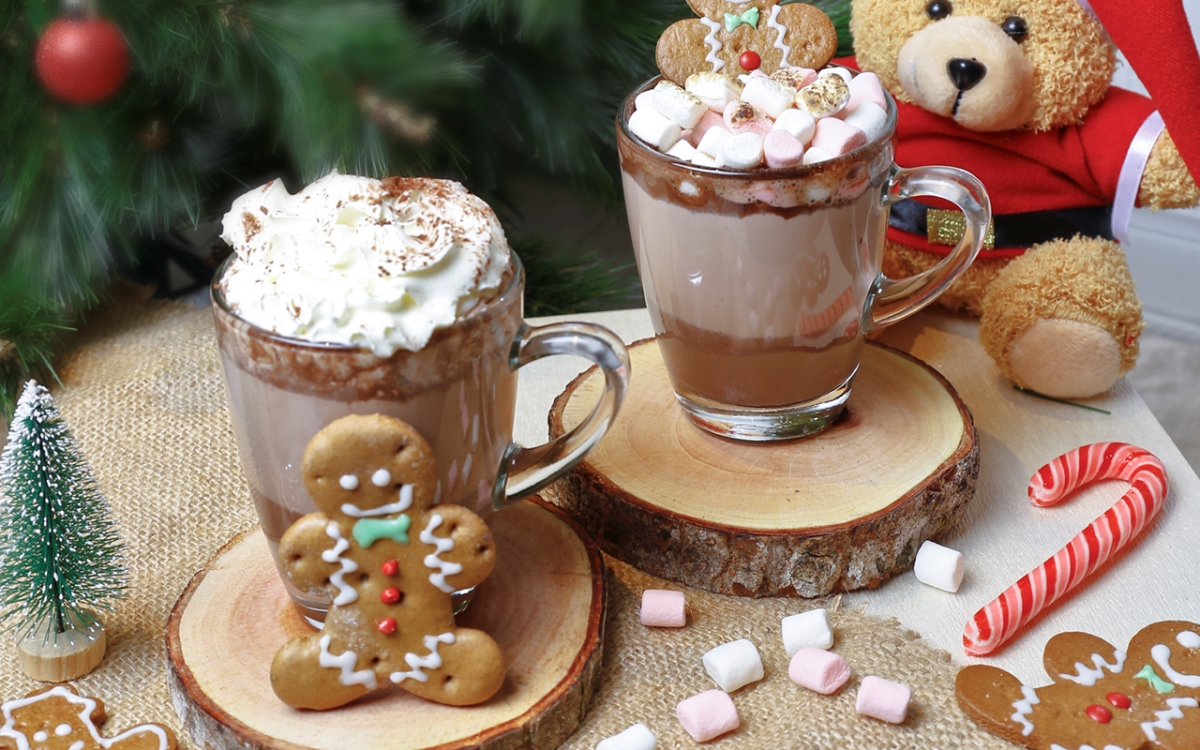 Join us for a Festive celebration at Le Chocolat this December! Enjoy our Festive Afternoon Tea for IDR 420,000++ (set for 2) or indulge in our Saturday Festive buffet at IDR 250,000++ per person. Treat yourself to our tempting hot cocoa at IDR 95,000++ per glass or experience our unique spherical hot chocolate ball.
And for the little ones, join our Festive Chocolate Class starting December 2nd, 2023, from 4 PM to 5 PM, where they can craft their own chocolate creation for IDR 200,000++ per kid, including a certificate and a goodie bag.
"Turkey to Go" by Makaron Bakeshop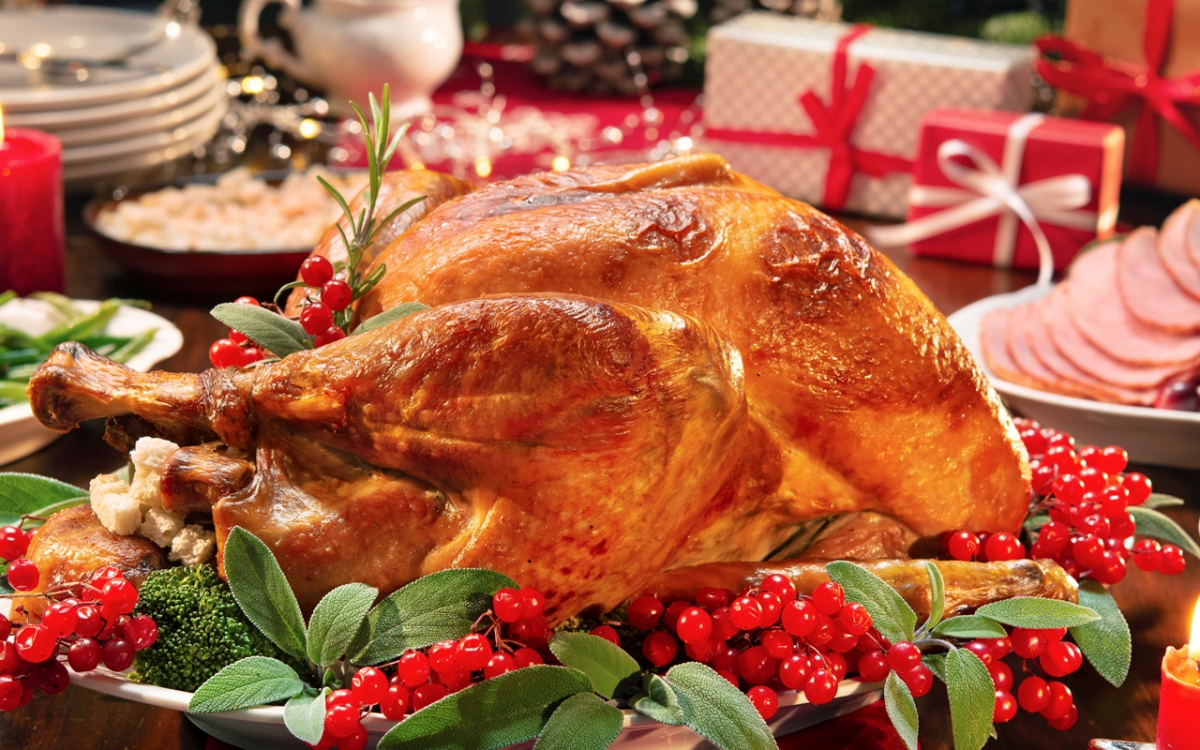 Celebrate festive gatherings with the timeless Christmas tradition of our exquisitely prepared Roasted Turkey by Makaron Bakeshop. Savor the perfection of our 6 to 7 kg turkey, ideal for serving 6 to 8 guests, priced at IDR 3,500,000++. This special offering includes Giblet Gravy, Cumberland Sauce, Glazed Seasonal Root Vegetables, and Dried Fruit Stuffing. Ensure a seamless experience with reservations required 24 hours in advance.
Glowing 2024 at Sana Sini
Let us end well and start better! Welcome 2024 at Sana Sini Restaurant and celebrate the moment. Enjoy a sumptuous food spread with more than 50 selections of delectable dishes from around the world, and take a chance by trying our special year-end dessert selections.
Ring in the New Year with style and welcome the glowing 2024 with a New Year's Eve dinner buffet on December 31st, 2023, for IDR 788,000++ per person. Enjoy a wide range of cuisines accompanied by live music, a close-up magician and the 2024 countdown at the lobby area.
Make the first event of 2023 even better by attending our New Year's Day Brunch on January 1st, 2024 at IDR 688,000++ per person. Take a special discount of 15% of early bird if you book before November 30th, 2023 and 10% off for booking between December 1st to 17th 2023.
For more information and reservation:
Pullman Jakarta Indonesia
Phone: +62 21 3192 1111
WhatApp: +62 815 1588 2360
Email: [email protected]