One of the icons of Jakarta is the malls as there are more than 20 malls spread in all Jakarta's five administrative cities. Each mall also comes with a different concept to attract all the citizens. Have you visited all of them? Here is our list for your quick guide.
Malls in North Jakarta
1. Baywalk Mall Pluit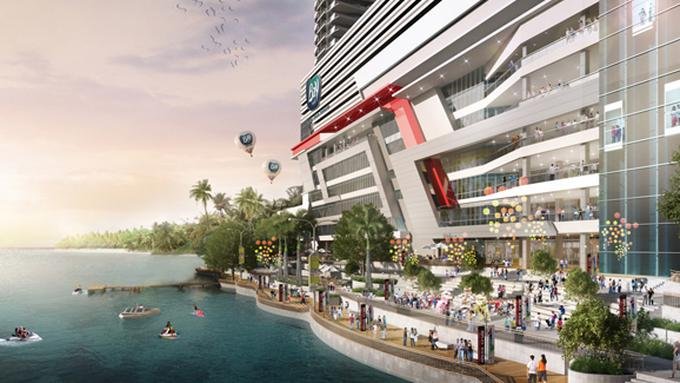 Located next to Jakarta's Waterfront, Baywalk Mall at Green Bay Pluit is a New Iconic Seaview Shopping Destination with more than 200 of both leading Indonesian and international brands. Managed and operated under the well-established, foremost, and trusted developer, Agung Podomoro Land, Tbk, Baywalk Mall offers a complete true leisure experience with its internationally designed 3 Ha Botanical Garden, Outdoor Waterfront and strives to become the newest family destination for Fashion, Dining, and Entertainment in Jakarta.
Jl. Pluit Karang Ayu 1, Pluit, Penjaringan, Jakarta Utara
P: (+6221) 29628000
Website
2. Emporium Mall Pluit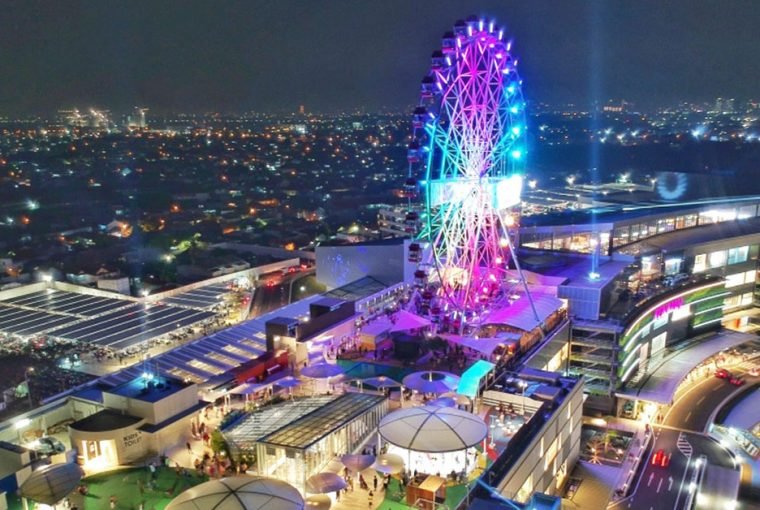 Strategically located in the heart of Northern Jakarta and easily accessible from the major toll-road and 15 minutes drive to International Airport Soekarno Hatta, Emporium Pluit Mall is a major lifestyle and shopping destination that houses more than 250 tenants. It is ranging from the leading department store in Indonesia to the internationally well-known hypermarket and retailers. Emporium Pluit Mall is also connected with Holiday Inn Express Jakarta Pluit Citygate, located above The Mall.
Jl. Pluit Selatan Raya, Penjaringan, Jakarta Utara
P: (+6221) 66676288
Website
3. Mall Artha Gading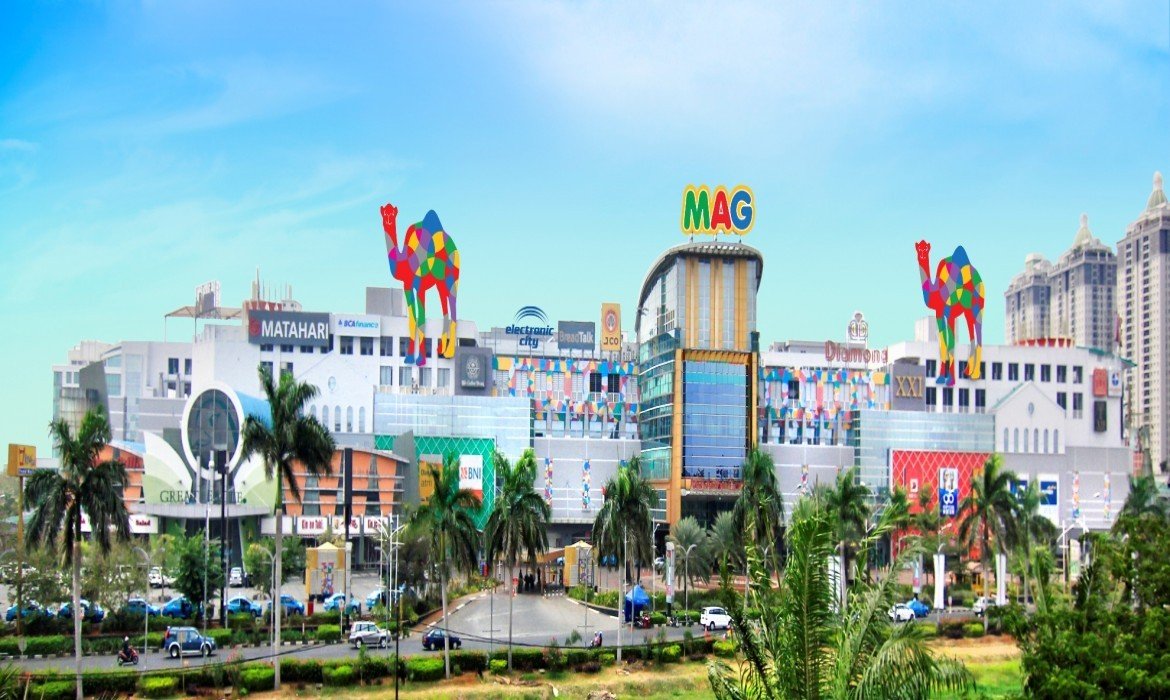 Mall Artha Gading is a bustling shopping center offering department stores, boutiques, a food court & a movie theater. It has an area of 270,000 m². The architecture was adopted from silk road and consists of types from seven wonders of the world.
Jl. Boulevard Artha Gading No.1, Kelapa Gading, Jakarta Utara
Website
4. Mall of Indonesia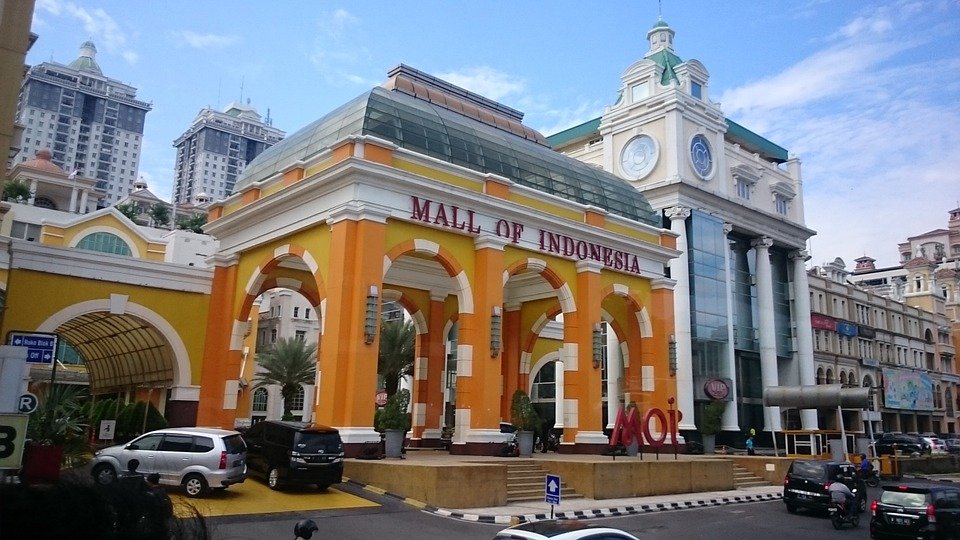 Mall Of Indonesia is located right in front of the entrance of Kelapa Gading. It is one of the most strategically placed malls due to its dense population. Everyone that needs to go to Kelapa Gading will have to pass MOI. Its original goal was to be a shopping mall that catered mostly towards children. Throughout the years, MOI has had a vast number of unique visitors due to the extremely populated residential area that surrounds it. However, to cater to modern visitors, MOI is changing its concept which started in 2015.
Jl. Boulevard Barat Raya, Kelapa Gading Barat, Jakarta Utara
P: (+6221) 45867888
Website
5. PIK Avenue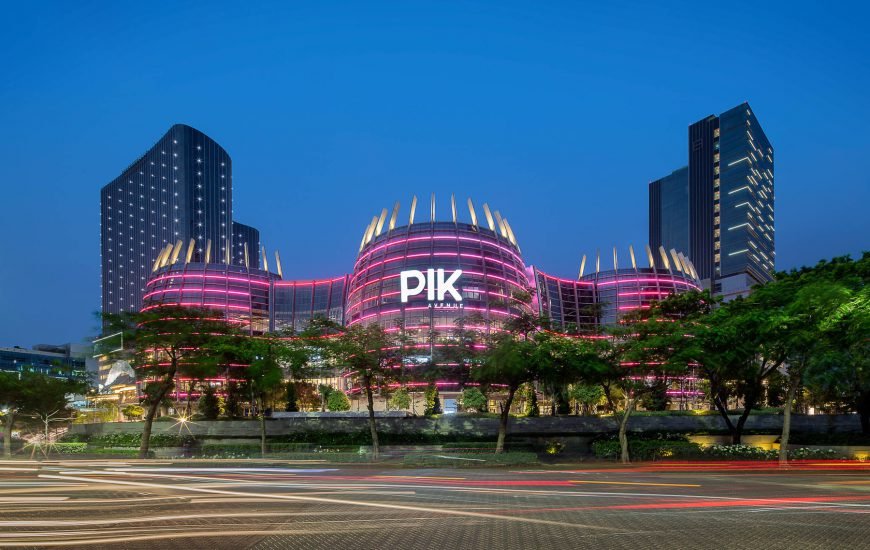 PIK Avenue is a 6-story mall focusing on premium lifestyle brands located in Pantai Indah Kapuk, Penjaringan, Jakarta. PIK Avenue offers a variety of stores such as food and beverages, fashion, services, and cinema. Since 2016 when PIK Avenue established, PIK Avenue has created several interesting events. The iconic building along with two hotel towers marks the perfection of Pantai Indah Kapuk township.
Jl. Pantai Indah Kapuk No.6, Kamal Muara, Penjaringan, Jakarta Utara
P: (+6221) 22570999
Website
6. Summarecon Mall Kelapa Gading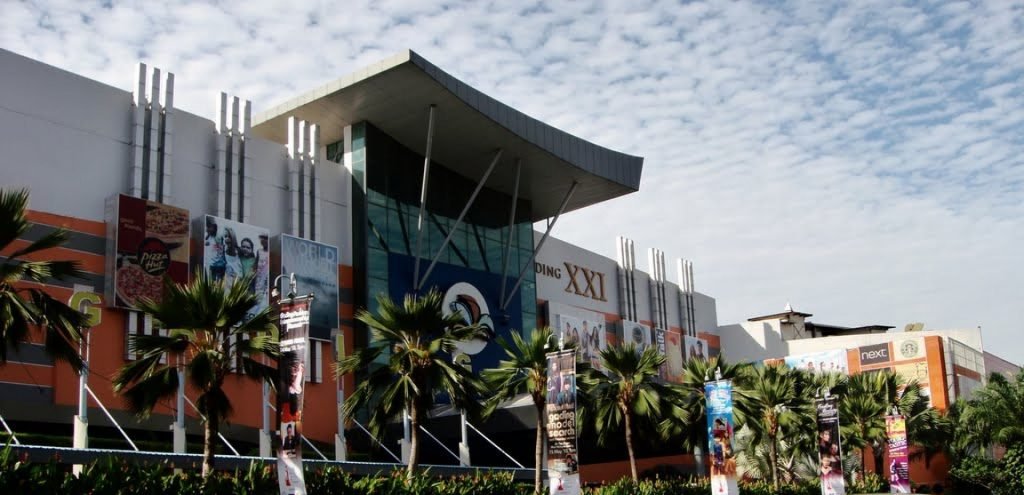 Summarecon Mall Kelapa Gading is one of the largest shopping malls in Indonesia with over 130,000 m² of floor space and 600+ stores. It comprises several parts, namely Mall Kelapa Gading 1,2,3,5, La Piazza and Gading Food City. The mall is also organized by sections. The Catwalk for clothing, Fashion Hub for the teenage shopping area, and Bridal World for wedding shopping needs. There is also an area for education and entertainment, Kids Safari edutainment that provides a playground for kids and a one-stop shopping service. In addition, Mal Kelapa Gading has 2 sections for food, with cafes being in the Gourmet Walk and a 6000 m² food-court in Food Temptation. Summarecon Mall Kelapa Gading complex also includes La Piazza, a structure dedicated to restaurants and cafes.
Jl. Boulevard Raya, Kelapa Gading Timur, Jakarta Utara
P: (+6221) 4531101
Website
Malls in West Jakarta
7.
Inaugurated on 09 September 2009 (09-09-09) with approximately 188,077 sqm floor areas (exclude parking area) with a leasable area of 125,626 sqm, Central Park is a part of the Integrated Mega Projects of Podomoro City with a total land area of 22 hectares. Targeting the upper middle consumers, Central Park Mall presents Extraordinary Anchor Tenants in Indonesia such as the largest SOGO in Indonesia with an area of 22,000 sqm and 4 stories high, Carrefour Transmart with an area of 10,000 sqm, Indonesia's second-largest cinema CGV Cinemas which has 10 auditoriums with a total capacity of 1905 seats.
Letjen S. Parman St No.28, South Tanjung Duren, Grogol Petamburan, Jakarta Barat
P: (+6221) 56989999
Website
8. Ciputra Jakarta Mall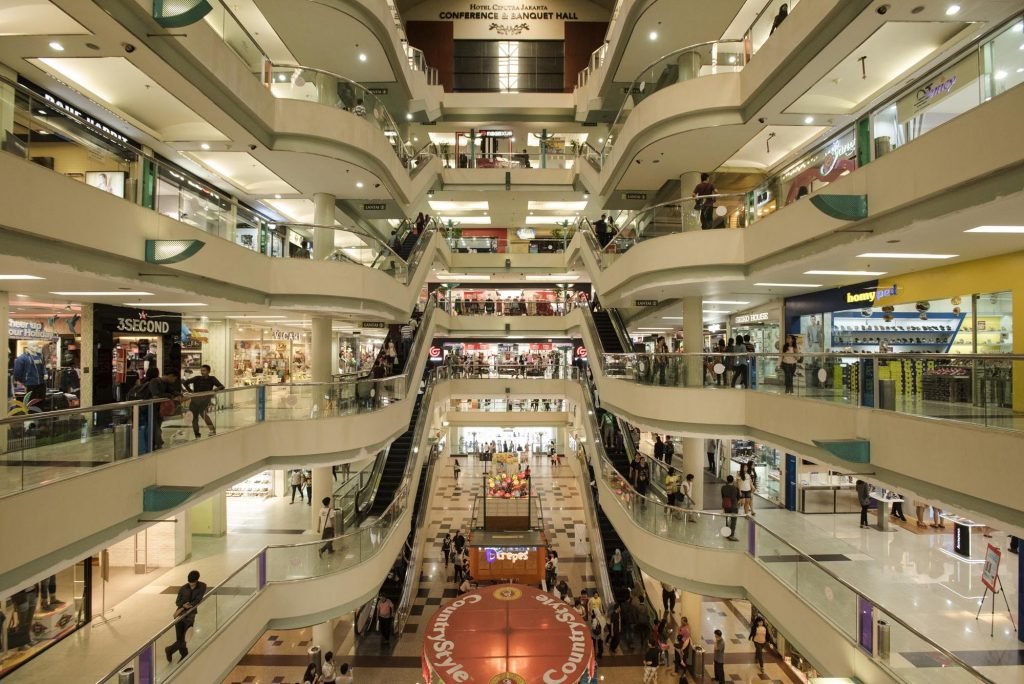 Ciputra Jakarta Mall stands on an area of ​​± 5 Ha, a building area of ​​110,000 m² and 75,000 m² for a shopping center area. Until now Ciputra Jakarta Mall remains one of the favorite choices for families, especially those living in West Jakarta. Consisting of 360 units of shopping centers such as department stores, supermarkets, cinemas, toy stores, book stores, restaurants, banks, food courts (FOOD LIBRARY), children's play areas, and fitness centers. Shopping is even more convenient and enjoyable because there is already a parking area with a capacity of more than 1100 cars, 2000 motorbikes and an 11-story building parking lot with a split level system, so visitors can easily get a parking space.
Letjen S. Parman St, Grogol Petamburan, Jakarta Barat
Website
9. Mall Taman Anggrek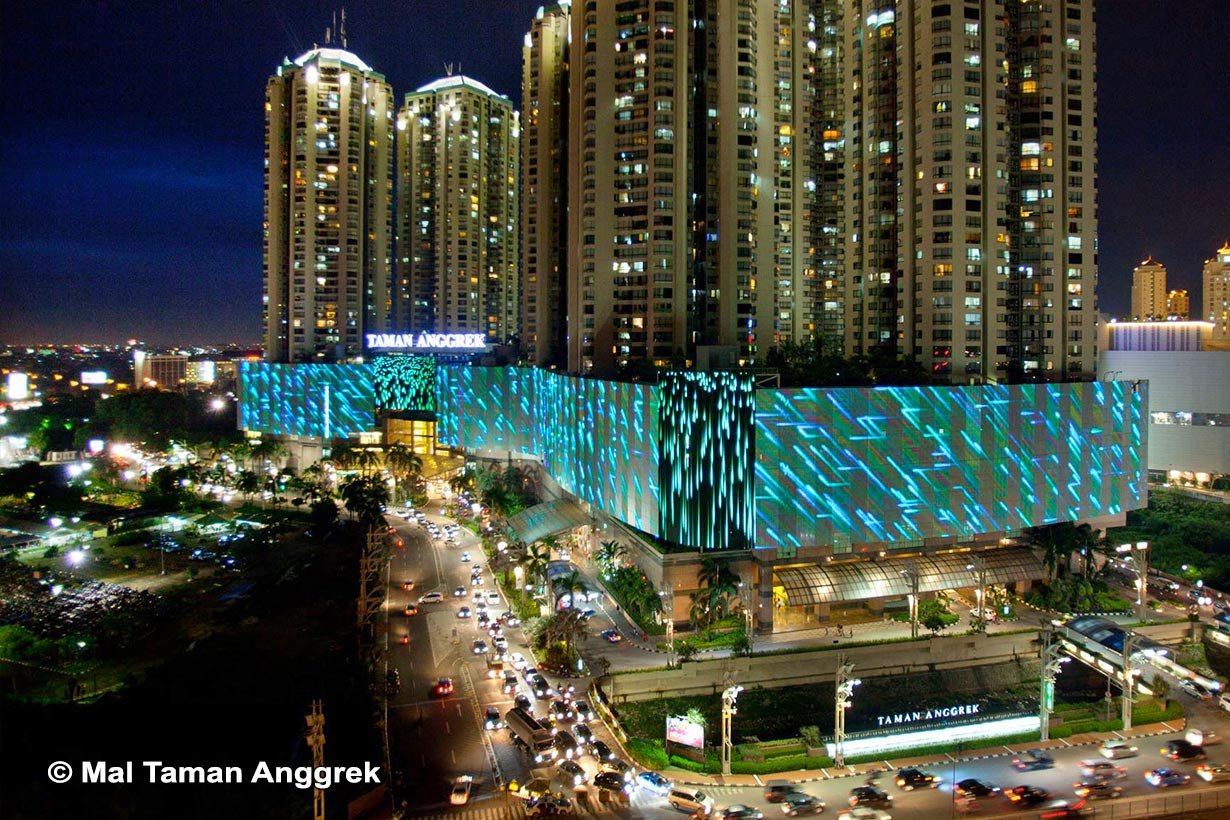 Mal Taman Anggrek – a vibrant and alluring paradise in the heart of West Jakarta, brimming with endless shopping, dining, recreational and entertainment opportunities. Nestled within eight residential towers and home to an array of more than 400 specialized stores and renowned international brands, this seven-story 360,000 sqm center is the destination of choice for affluent, sophisticated trendsetters seeking a uniquely rewarding retail adventure. As one of Indonesia's largest and retail malls, Mal Taman Anggrek continually transforms the shopping experience into an unforgettable occasion for young and old alike.
Letjen S. Parman St No.28, Tomang, Grogol Petamburan, Jakarta Barat
P: (+6221) 5643777
Website
10. Puri Indah Mall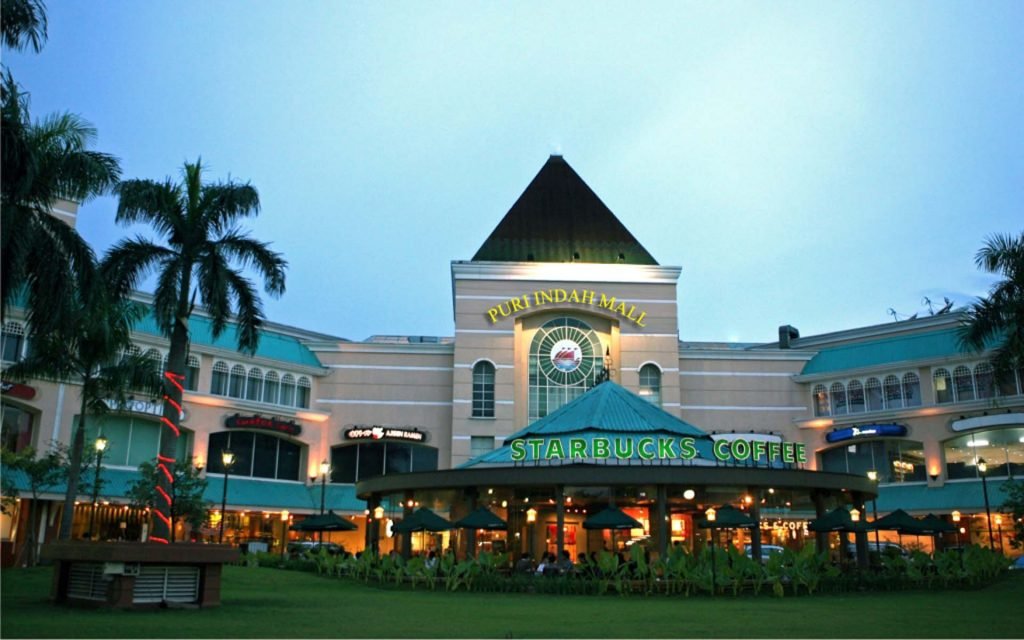 Puri Indah Mall is located in the Kembangan area, West Jakarta and can be reached for 10 minutes from the Airport via JORR W2 Toll. In addition to the mall, Puri Indah has also developed Luxury Apartments, WINDSOR – The Ultimate Residence and Puri Indah Financial Tower. Puri Indah Mall has a Victorian-style building with an area of 144,756 m2, a building area of 125,000 m2, and has a parking area that can accommodate 2300 cars and 2500 motorcycles. The center court area can be rented for exhibitions, bazaars, booths and other events.
Jl. Puri Agung No.1, Kembangan, Jakarta Barat
P: (+6221) 5822582
Website
11. Seasons City Trade Mall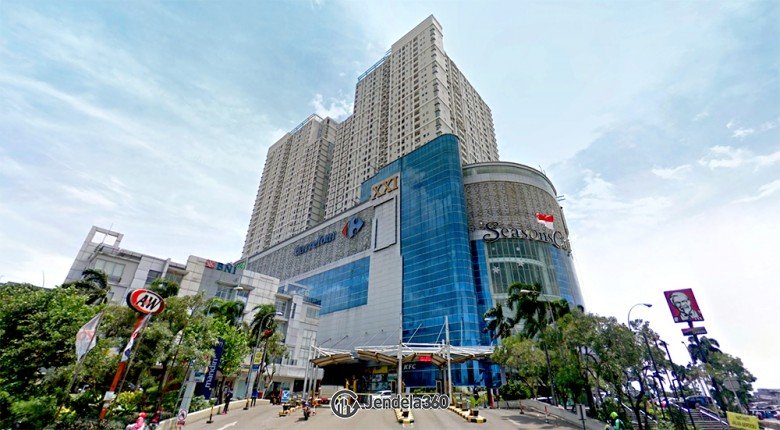 Seasons City combines resort-style dwelling with a comprehensive shopping center in one area. One concept of 'one-stop living and shopping' is the first in West Jakarta. Strategic position, having access to Soekarno-Hatta Airport (only 15 minutes), including various leading universities and business centers. Stalls and counters in Seasons City are designed with a special zone for each floor, complete with Carrefour, fast food restaurants and others. Seasons City Shopping Center has many perimeter kiosks. The stall perimeter is a large space intended for large tenants, ranging from 15 square meters to 1000 square meters.
Jl. Prof. Dr. Latumeten No.33, Jembatan Besi, Tambora, Jakarta Barat
P: (+6221) 63866666
Website
Central Jakarta
12. fX Sudirman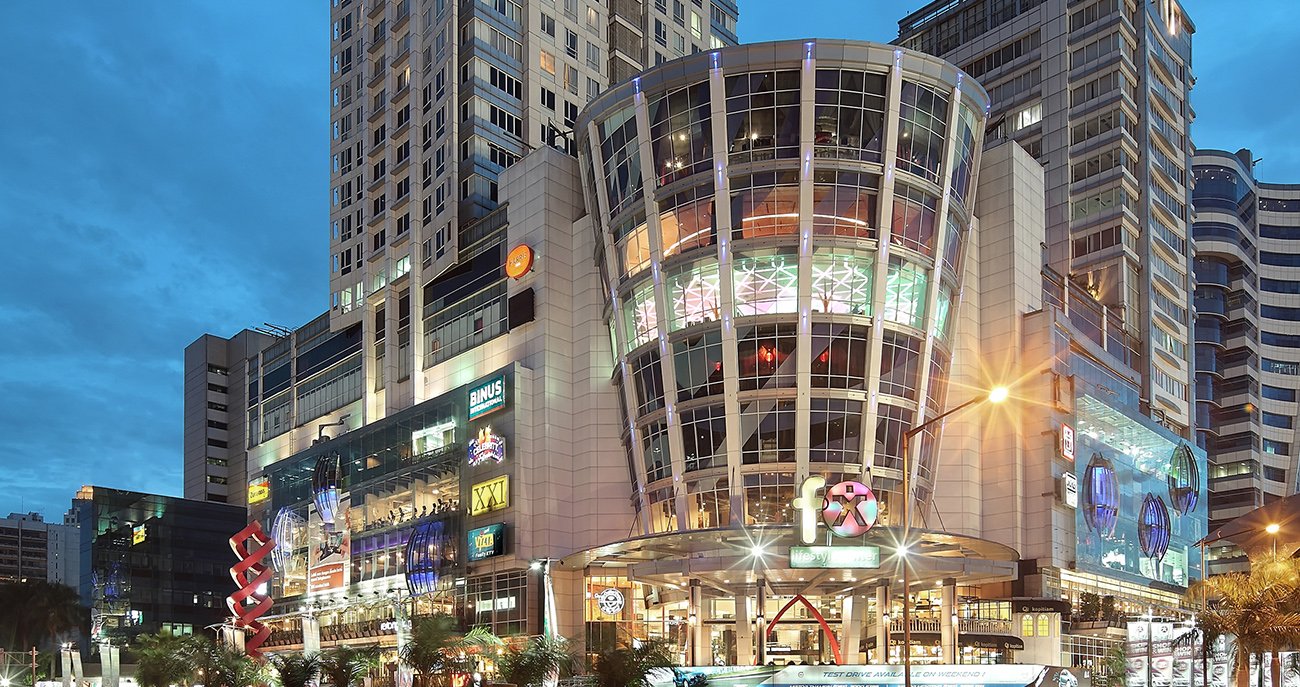 fX Sudirman has become part of the daily life of the Jakarta people who are always in touch with the busy life of the capital. With its strategic location, fX Sudirman dares to bear the name as Home of Your Life. A fun and strategic gathering place, Meeting Hub with complete Mall Facilities, such as GoWork Co-working space, Harris Meeting Rooms, Shower Rooms, Airport Shuttle and Free Wifi at Free Shuttle Service. As an entertainment center, the tenants are even more varied that create a comfortable and enjoyable shopping experience. From floor fB to f7, there are various types of restaurants, cafes, coffee shops, bars & lounges, clubs, fitness centers, yoga & spas, beauty centers, hair salons, branded fashion & shoes outlets, music & gadget centers, hobbies stores, cinema, money changers, and tour & travel.
Jl. Jend. Sudirman, Gelora, Tanah Abang, Jakarta Pusat
P: (+6221) 25554600
Website
13. Grand Indonesia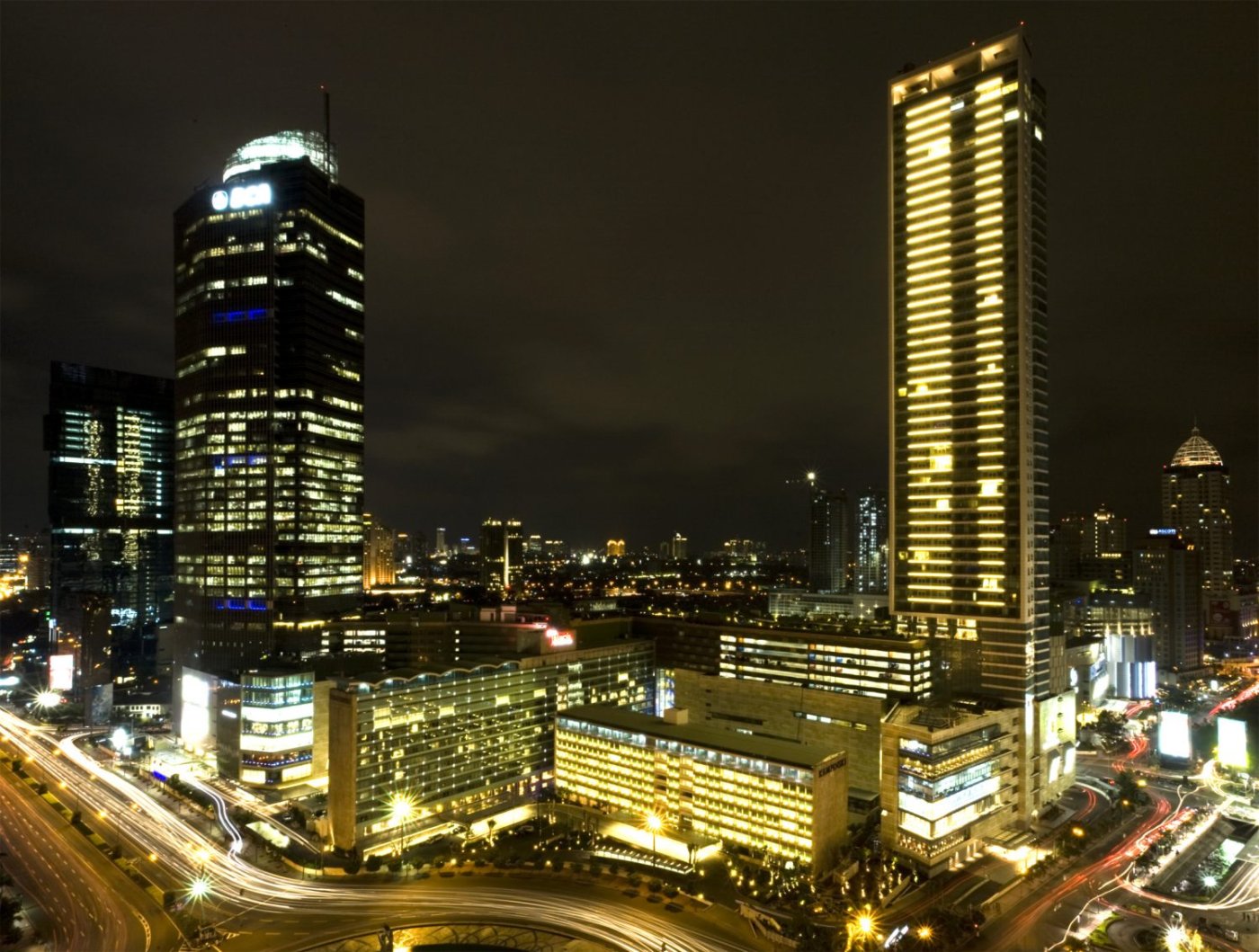 As one of the grandest shopping malls in Indonesia, Grand Indonesia is split into two buildings with a total retail floor area of 6.9 million square feet. While the West Mall caters numbers of the popular retail brand, the East Mall is where you can find some high-end products at Central Department Store.
Jl. M.H. Thamrin No.1, Menteng, Jakarta Pusat
Website
14. Plaza Indonesia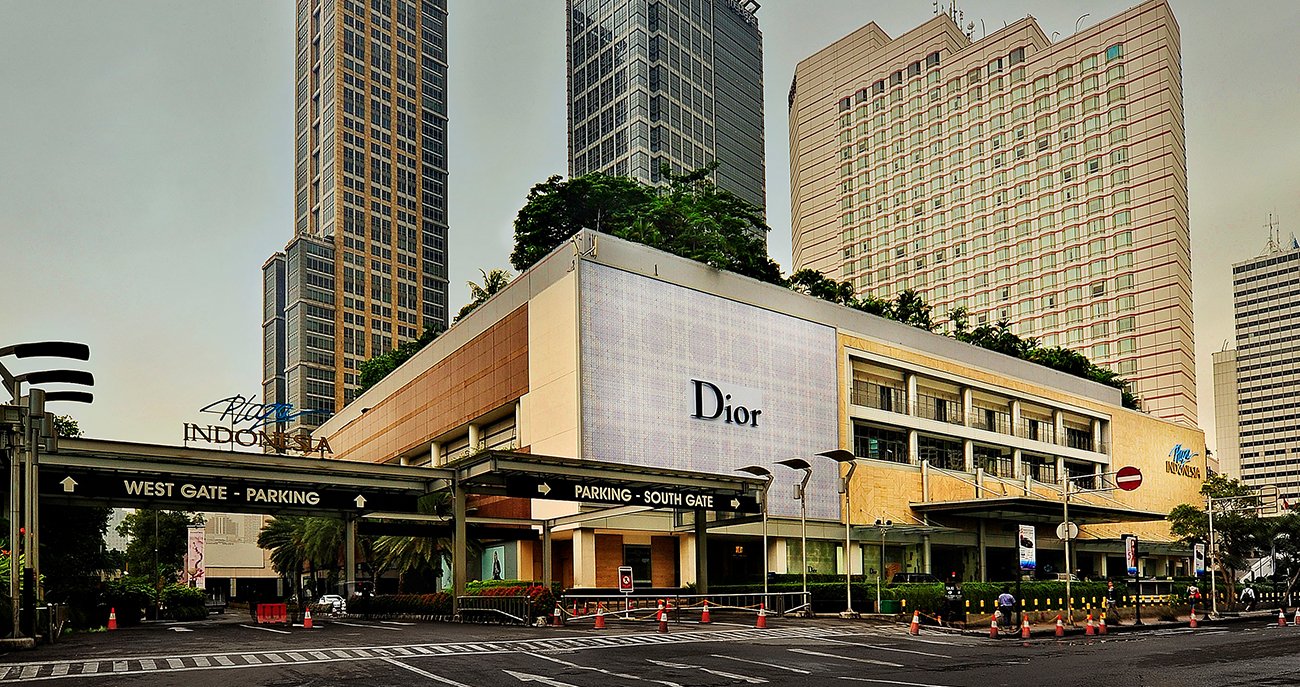 Amongst the malls in Jakarta, Plaza Indonesia may consider small. Yet, this long-running luxury shopping mall still caters to hundreds of shops. Some of them are luxurious fashion brands, such as Chanel, Dior, Fendi, Balenciaga, etc. You can also find another high-end brand, such as Rolex, TAG Heuer, Jo Malone London, Zara Home, and more. Plaza Indonesia is also connected to Grand Hyatt Jakarta.
Jl. M.H. Thamrin No.Kav. 28-30, Gondangdia, Menteng, Jakarta Pusat
Website
15. Plaza Senayan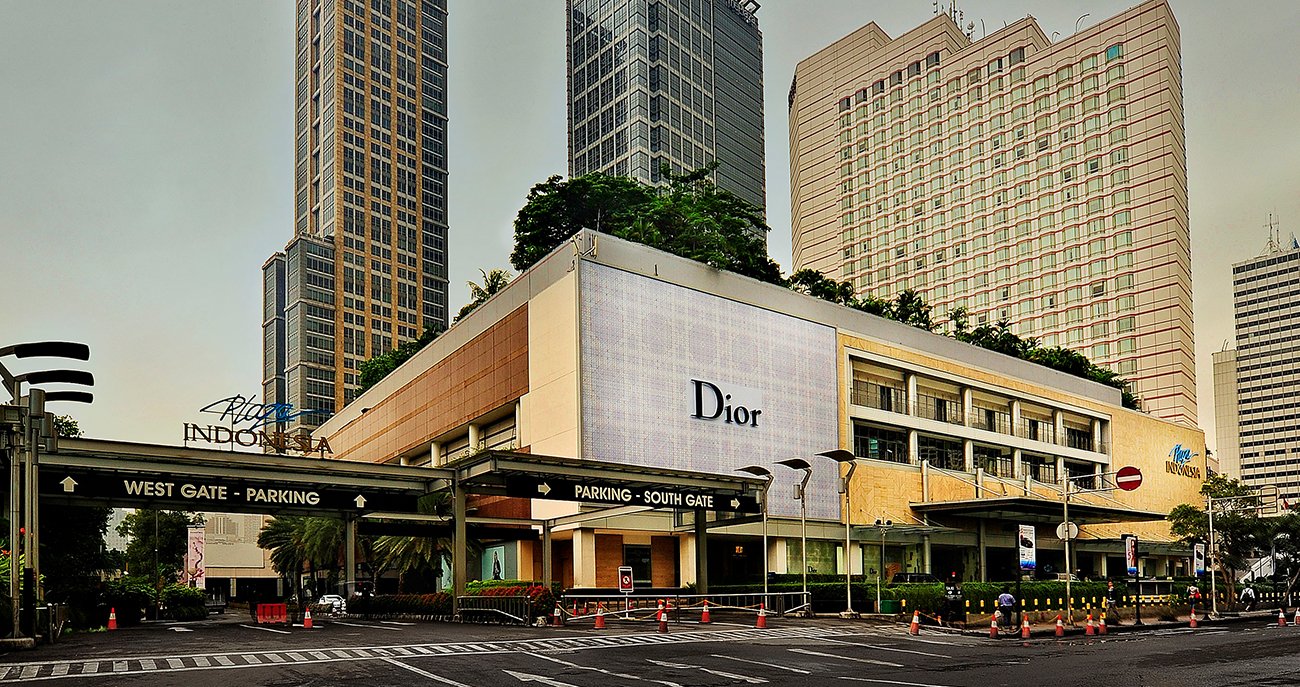 Not as big as the rest of the malls above, Plaza Senayan still counted as an upscale mall in Indonesia. Caters to the modern lifestyle with some luxurious brands since 1996. That's why this mall is also known as one of the pioneers of the high-end mall in Jakarta. Here you can shop some of the favorite luxury brands, including Vinoti Living, Dior, Dian Von Furstenberg, Louis Vuitton, Melissa, and more.
Jl. Asia Afrika No.8, Gelora, Jakarta Pusat
Website
16. Senayan City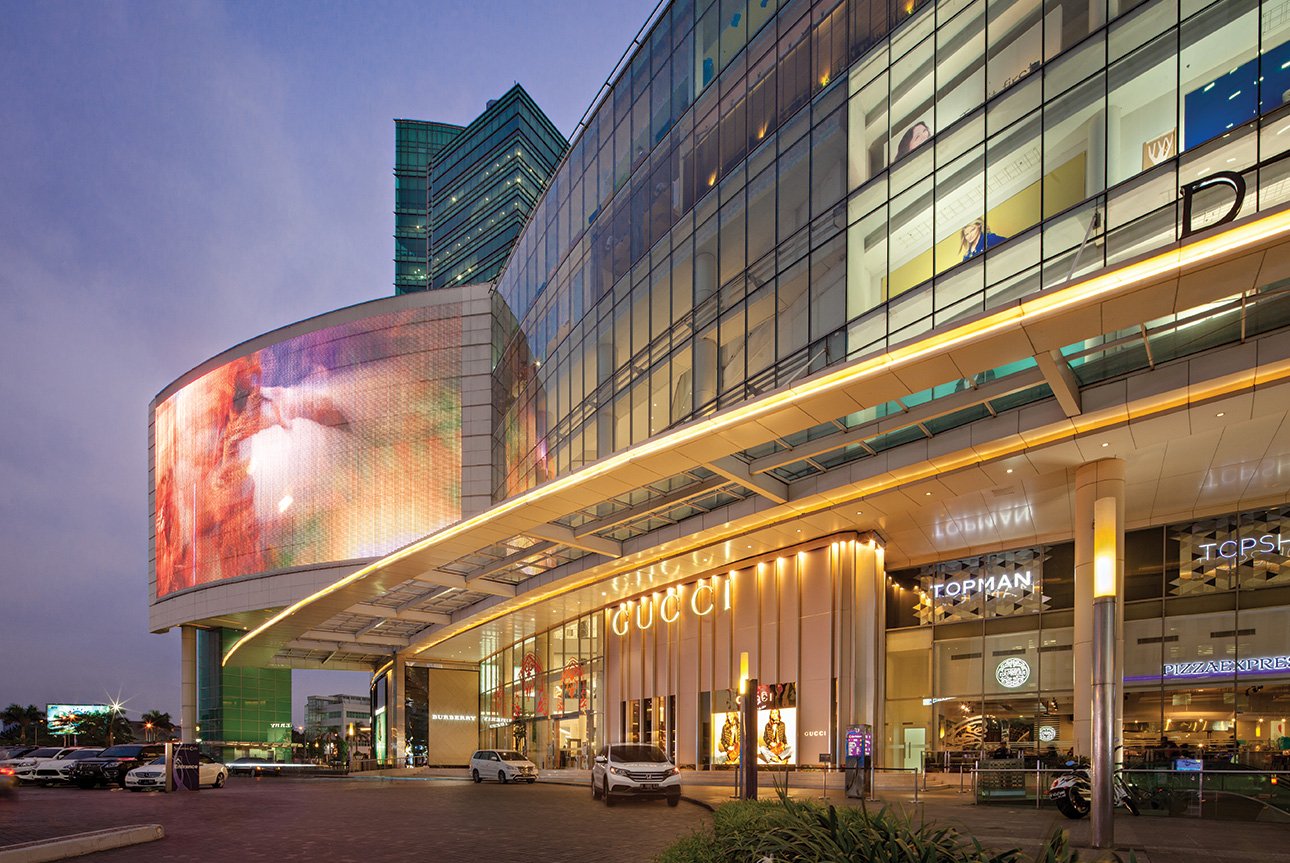 Senayan City always attempts to be the perfect place for luxury shopping in Jakarta. It provides high-end flagship fashion brands as well as global cuisines. Senayan City aims to be the shopping essence and style face of Jakarta while refining life's infinite possibilities inspired through elegant style and creativity. Some of the luxury brands here include Bottega Veneta, Gucci, Saint Laurent, Balenciaga, and more.
Jl. Asia Afrika No.19, Gelora, Tanah Abang, Jakarta Pusat
Website
East Jakarta
17. AEON MALL Jakarta Garden City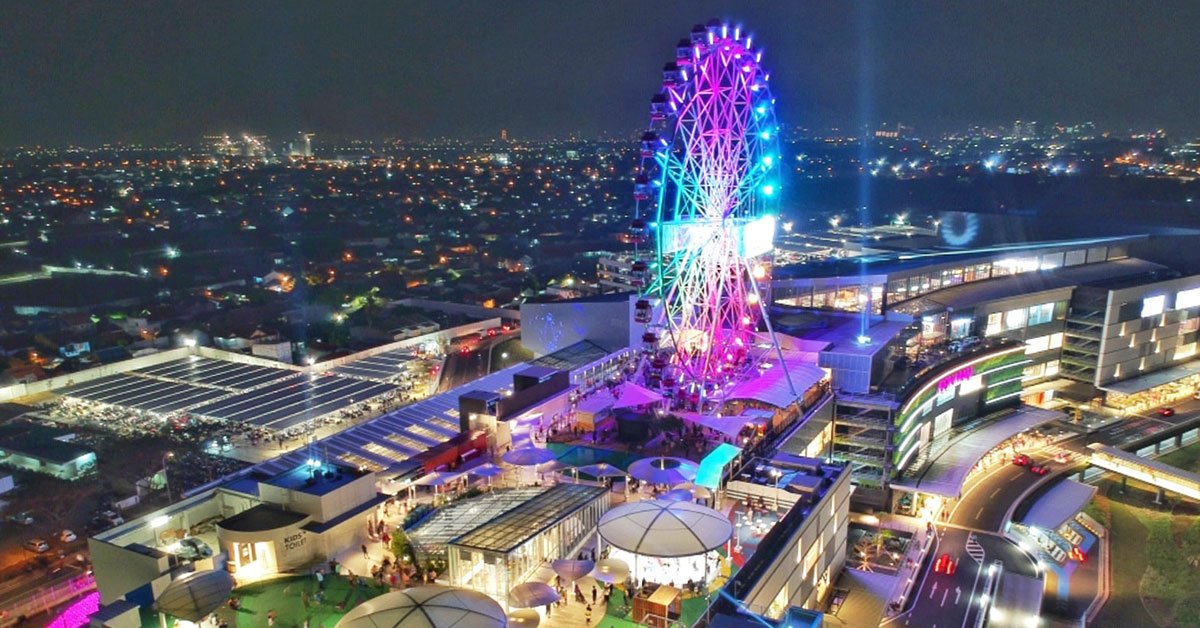 More than just a lifestyle mall, AEON MALL Jakarta Garden City creates and nurtures opportunities for people to meet and engage in cultural activities. The mall also helps its customers to enhance their lifestyles by offering new ideas through the creation of vibrant communities and creating centers for excitement, fun, and lifestyle enhancement. The aim is to make this mall becomes focal points in their communities. There are more than 220 tenants in this 5-level mall, ranging from lifestyle, fashion, entertainment, food, to culture.
Jl. Jakarta Garden City, Cakung, Jakarta Timur
P: (+6221) 22462525
Website
18. Cipinang Indah Mall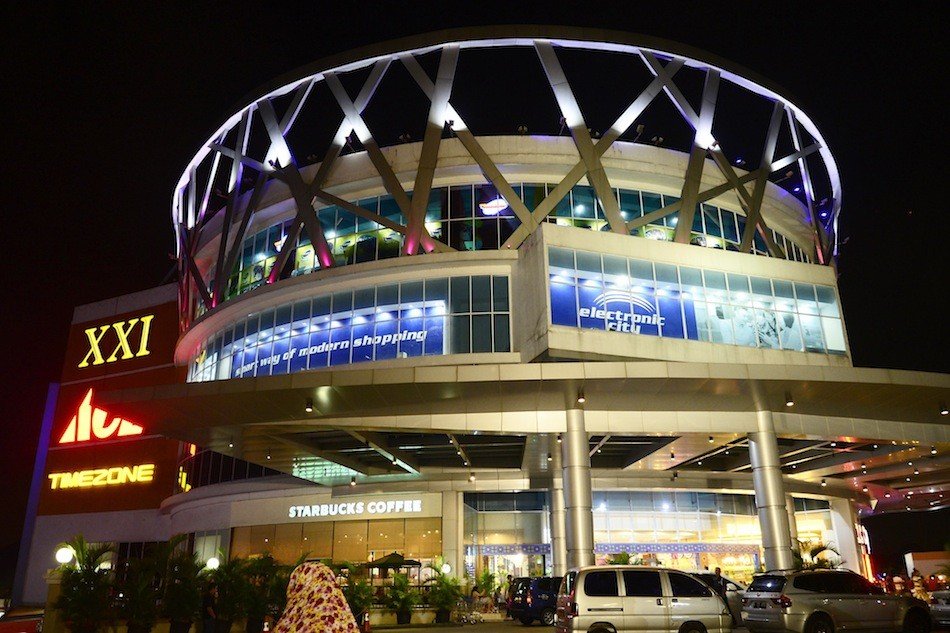 The mall in East Jakarta, which began construction in 2011, was officially opened on October 2013. This shopping center is among the largest malls because it is located in an area of 5 hectares. The building area reaches 50,000 m2 with 5 floors.
Jl. Raya Kalimalang No.88, Pd. Bambu, Duren Sawit, Jakarta Timur
P: (+6221) 29483757
Website
19. Mall @Bassura City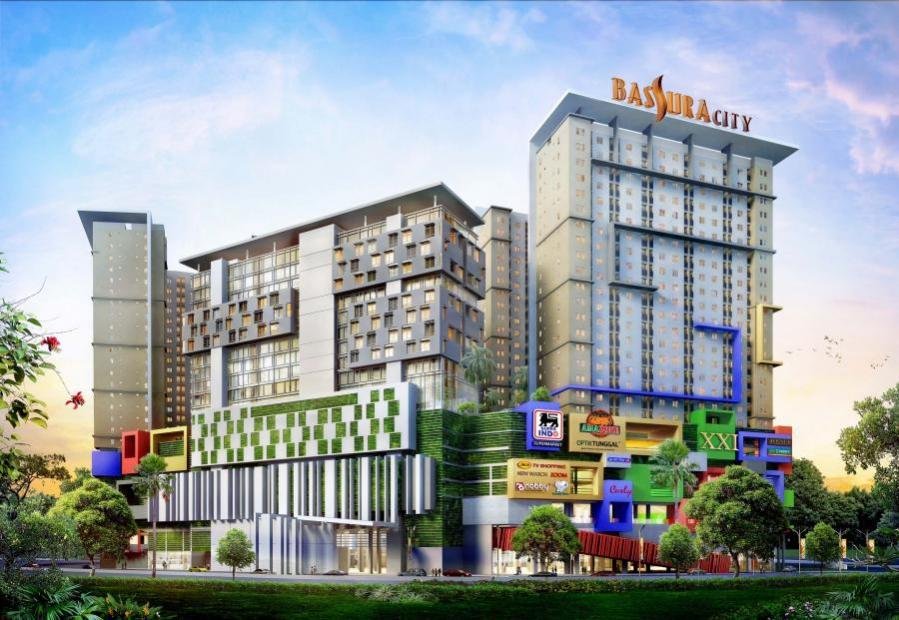 Mall @ Bassura provides integrated services and a variety of facilities to meet shopping needs for residents of Bassura City and surrounding communities by presenting the concept of a family shopping center with unique and attractive interiors.
Jl. Raya Kalimalang No.88, Pondok Bambu, Jakarta Timur
P: (+6221) 29483757
Website
South Jakarta
20. Gandaria City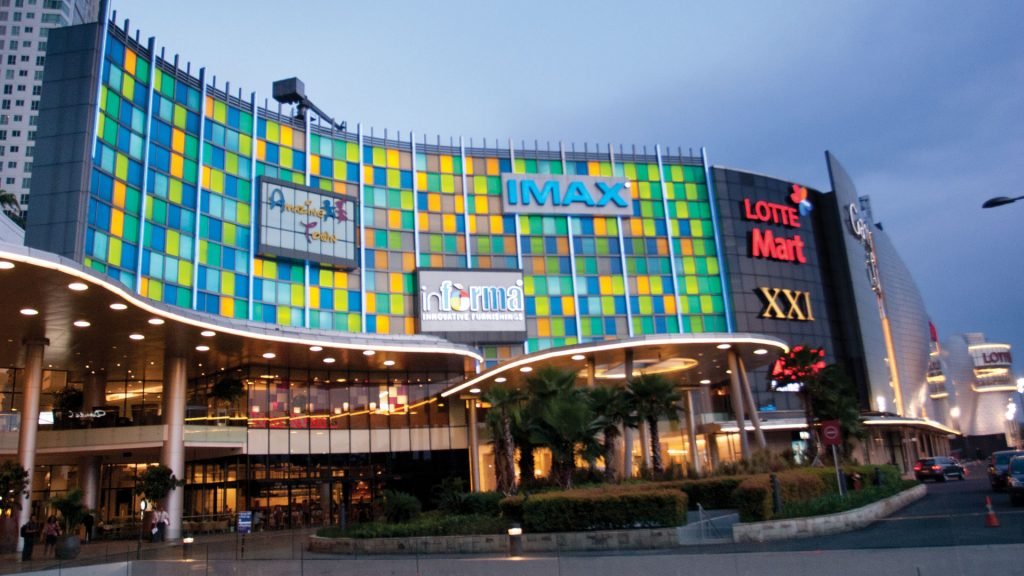 Standing on an area of approximately 340 thousand square meters, the Gandaria City building consists of five floors of a shopping center, three parking floors, and one floor for Skenoo Hall. The mall, which has been operating since August 2010, is famous for Gandaria Mainstreet, which is a two-level area with an indoor and outdoor concept equipped with restaurants, cafes, and lounges. There is also an outdoor stage called Piazza in the Mainstreet area. This stage is usually used to hold various events or performances to enliven the atmosphere in Gandaria City.
Jl. Sultan Iskandar Muda, Kebayoran Lama, Jakarta Selatan
Website
21. Kuningan City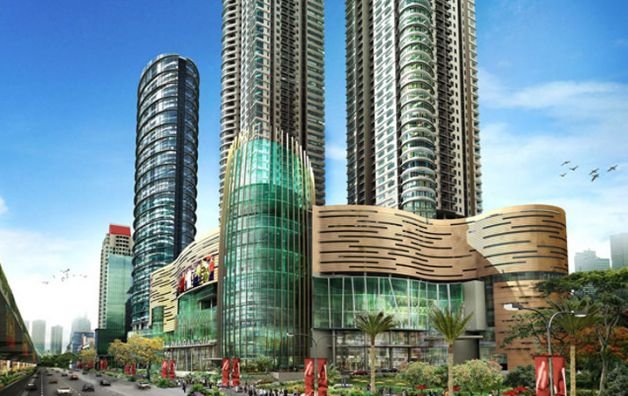 Commenced with the vision of 'back to the city', Kuningan City addresses the changing lifestyle of the people in the fast-moving Jakarta City. Comprising of two luxury residential towers, one office tower, and a lifestyle & entertainment center, Kuningan City fulfills the need for a convenient, comfortable and exciting place to work, rest and play. With all the creativity in mind, Kuningan City strives to always give the customer the best experience when they come to visit, start from the best hospitality to a series of the coolest events in town. Ideally located in Jakarta Central Business District along Jl. Prof Dr. Satrio, Kuningan City is conveniently linked to all major arterial roads. It's superb visibility and accessibility will capture visitors from both office workers and residents.
Jl. Prof. DR. Satrio No.18, Kuningan, Setia Budi, Jakarta Selatan
Website
22. Kota Kasablanka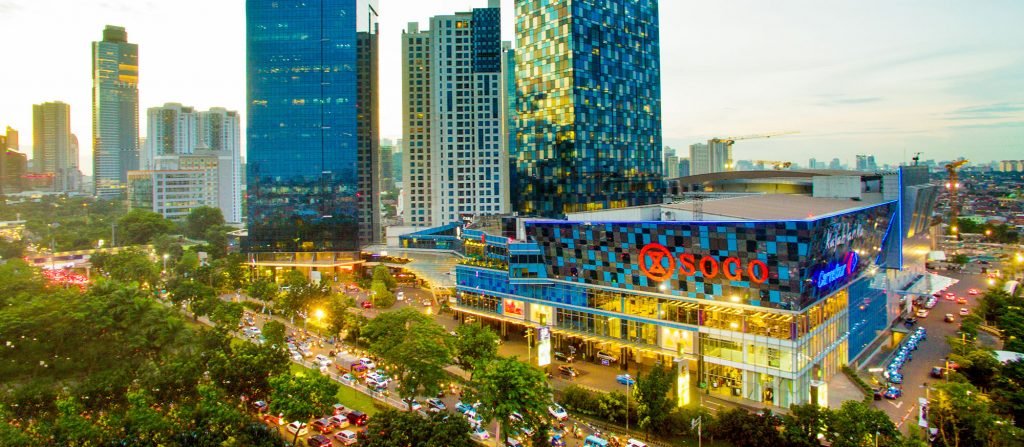 Established since 2012, Kota Kasablanka has become one of the busiest shopping centers in Jakarta, Indonesia. The mall has attracted millions of visitors each year by offering a one-of-a-kind lifestyle experience. You can find hundreds of global fashion brand, favorite beauty shop, and selection of entertainment & lifestyle store. Kota Kasablanka also offers a dedicated floor for kids where you can find apparel, toys, and feel an exciting experience at the rooftop swimming pool. For food lovers, pick from a variety of dining choices in Food Society or in our newest addition, Little Tokyo, where you can have a bowl of classic ramen to Japanese desserts. With complete facilities such as dedicated taxi lounge, nursery room, The Kasablanka function hall, and award-winning mosque, Kota Kasablanka is a one-stop destination for you and your family.
Jl. Casablanca Raya Kav. 88, Jakarta Selatan
P: +6221 29465000
Website
23. Lippo Mall Kemang Village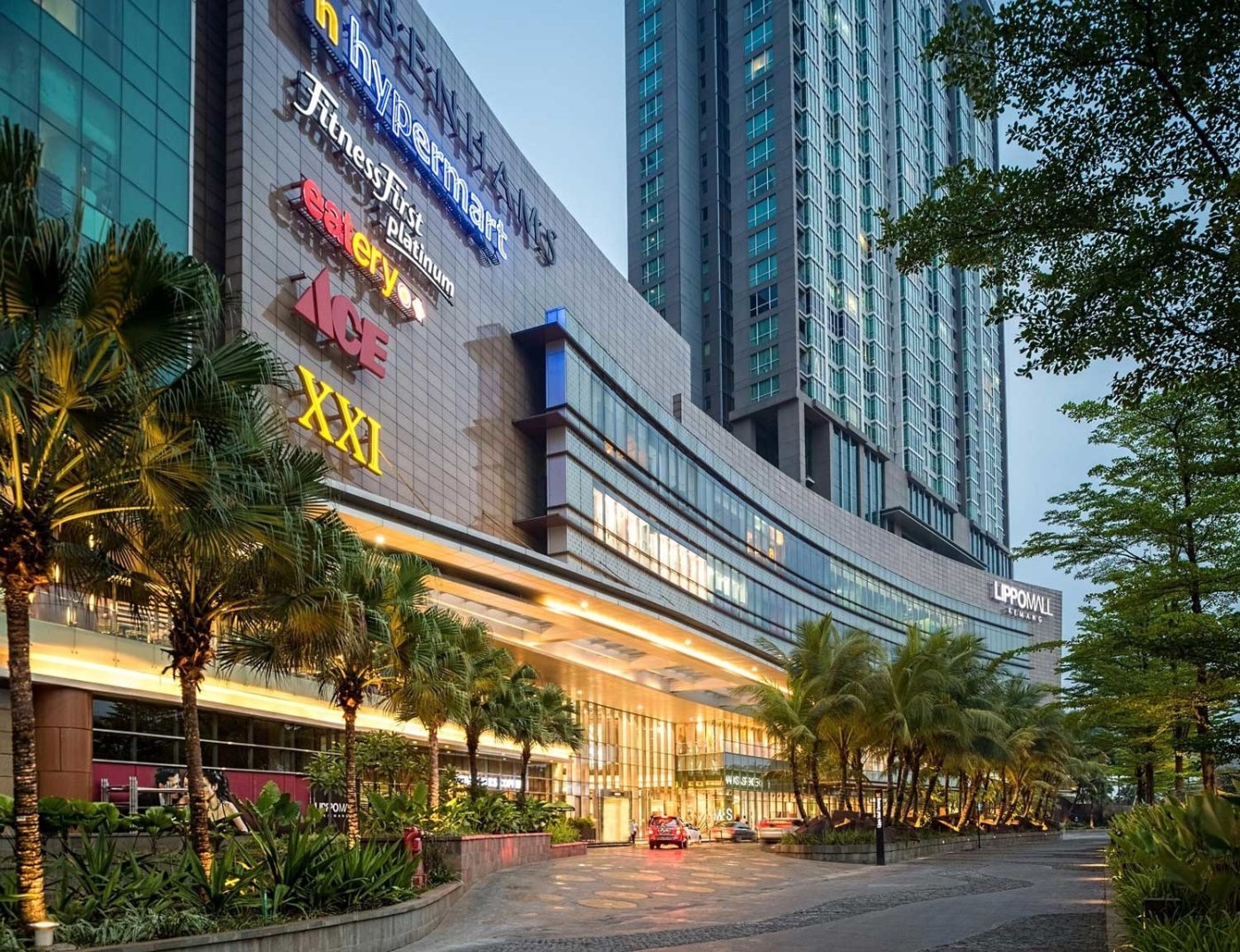 Lippo Mall Kemang Village is located at Jalan Pangeran Antasari 36. You can come here to hang out with friends or family. Also known as LMK, this mall is said to be the first community lifestyle mall in the Kemang area, South Jakarta. Here, you can find a variety of classy tenants and very Instagrammable. If you want to hang out while eating, you can try a variety of culinary tenants, ranging from local to international, such as FJ Bar & Grill, Coca Suki, TGI Friday's, Saigon Delight, and Ootoya Classified.
Lippo Mall Kemang, Lv. 3 Pangeran Antasari No. 36, Kemang, Jakarta Selatan
P: (+6221) 29056889
Website
24. Lotte Shopping Avenue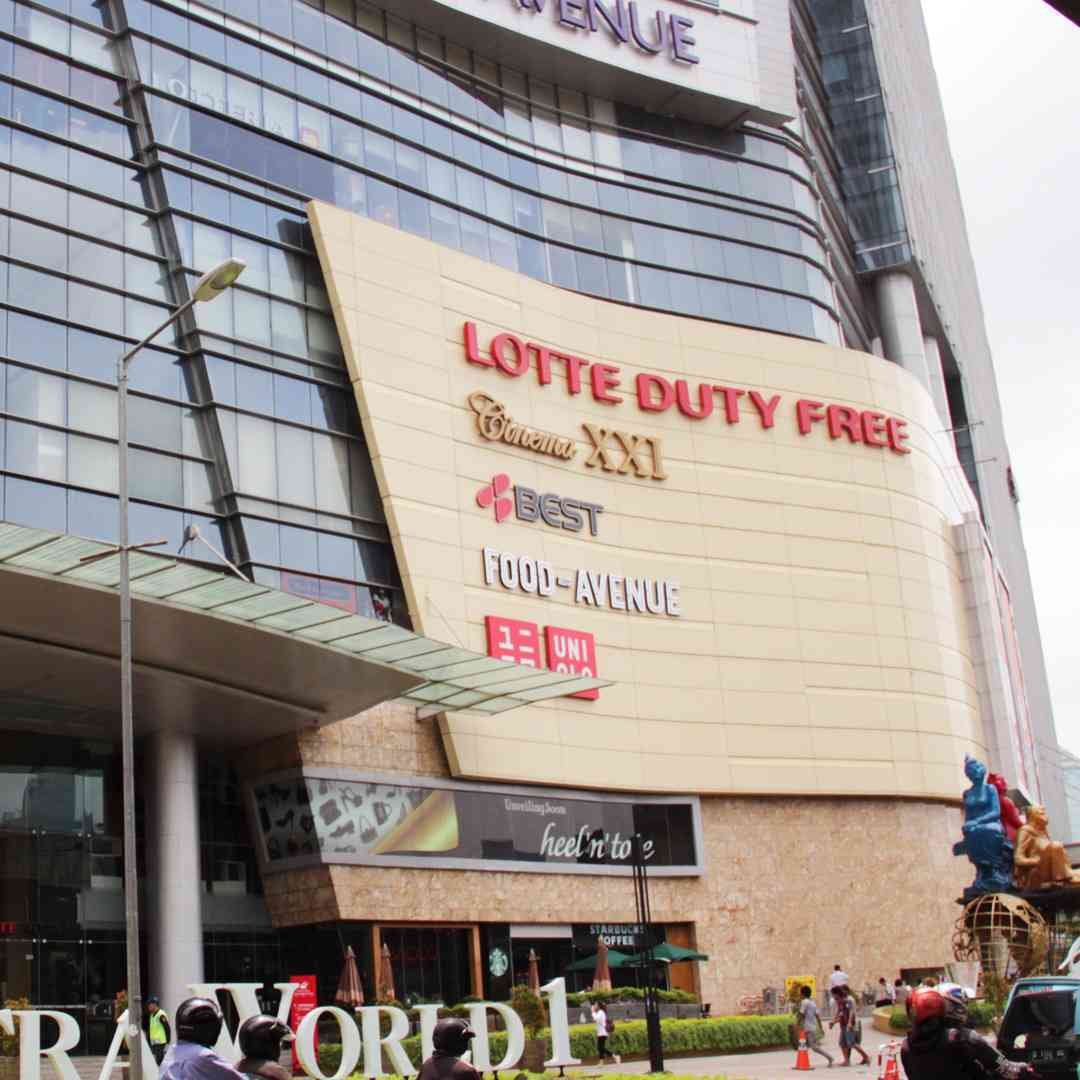 Lotte Shopping Avenue Indonesia will unfold a new concept and paradigm of shopping mall along with department store which is integrated into one exclusive area, creating an ultimate satisfaction of lifestyle experience.
Jl. Prof. Dr. Satrio Kav 3 – 5, Karet – Kuningan, Jakarta Selatan
P: +62 21 29888 008-009
Website
25. Pacific Place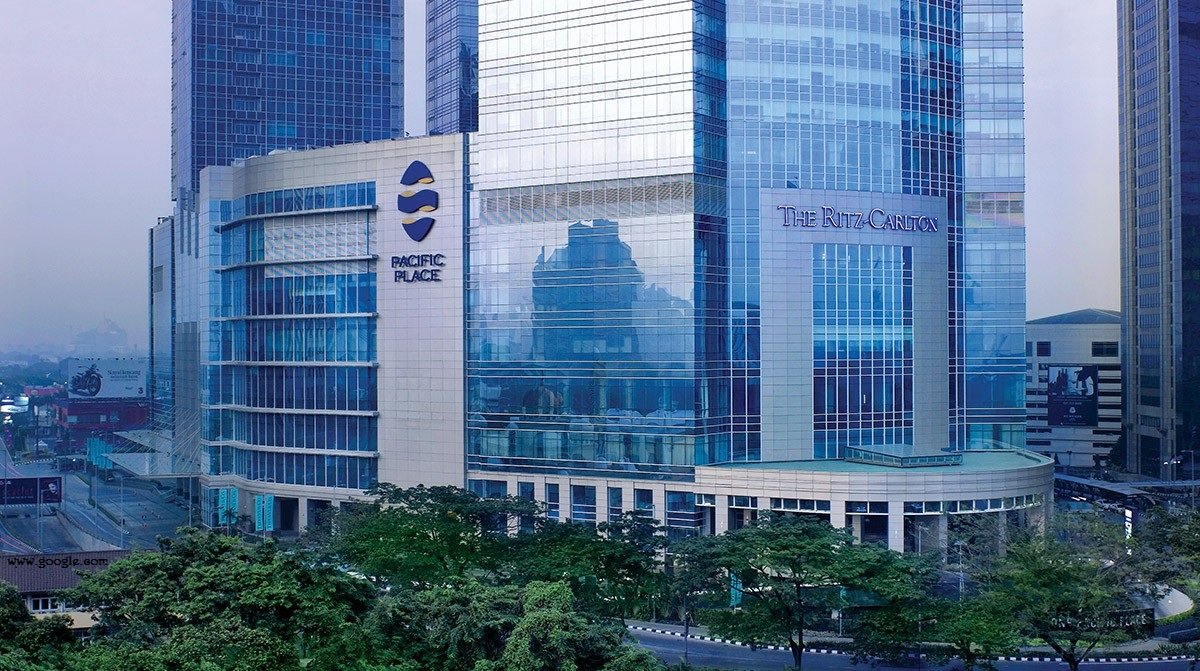 Pacific Place is located in the exclusive area of Sudirman Central Business District and connected directly to the Ritz-Carlton Pacific Place hotel. It is surrounded by prestigious companies, national and international, as well as embassies. This posh and stylish mall caters a lot of well-known luxury brands, ranging from fashion to furniture. Here you can shop Bvlgary, Bang & Olufsen, Hermes, Moie & Barbara Barry, etc.
Jl. Jend. Sudirman No.52-53, Senayan, Jakarta Selatan
Website
26. Pondok Indah Mall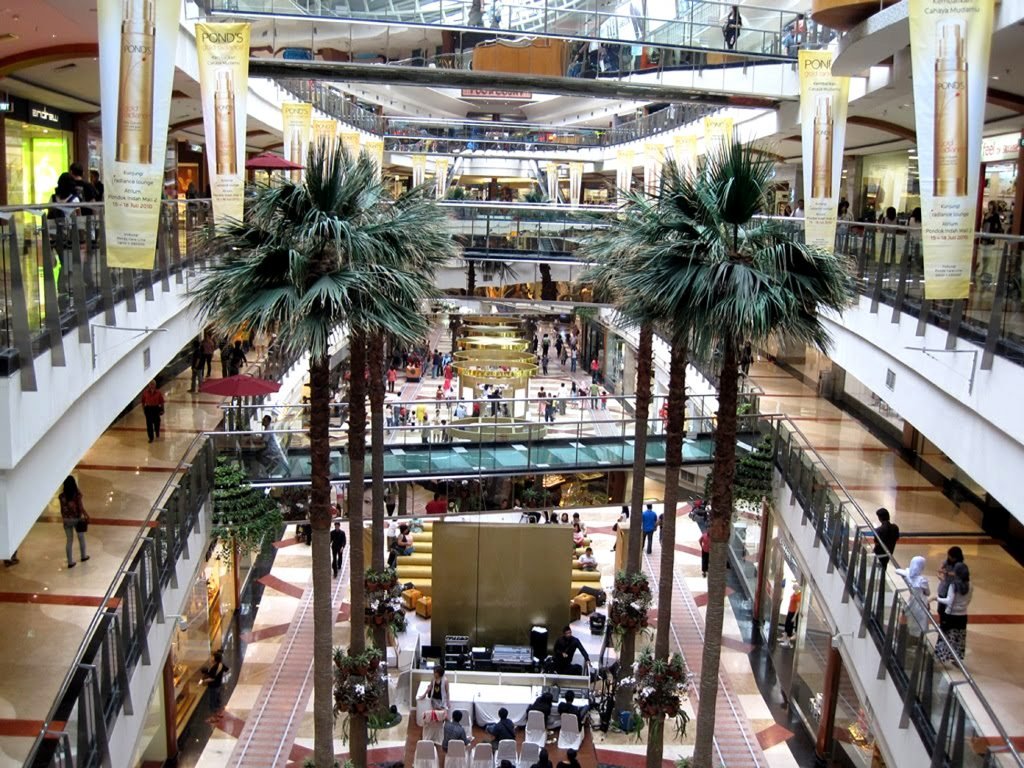 Pondok Indah Mall is a large shopping complex located in the wealthy Pondok Indah of South Jakarta, Indonesia. The Pondok Indah Mall, or referred to by its acronym: "PIM" is actually three large malls, the older PIM1, PIM2, and the newer Street Gallery, interconnected via two elevated multi-story pedestrian walkways (Skywalk North and Skywalk South) which also are tenanted by specialty shops.
Jl. Metro Pondok Indah Kav. IV, Kebayoran Lama0, Jakarta Selatan
Website