Are you ready to experience the best nightlife in Jakarta? Brace yourself for an adventure as we uncover the city's absolute epitome. Jakarta's nightlife scene is a vibrant tapestry of excitement and entertainment, offering many options to cater to every party-goer or sing-along enthusiast. 
Join us as we dive into the heart and soul of Jakarta's nightlife, discovering the finest hangout hotspots. Get ready to unlock the secrets of Jakarta's best nightlife, creating unforgettable memories that will last a lifetime. Let the thrilling adventure begin!
The H Club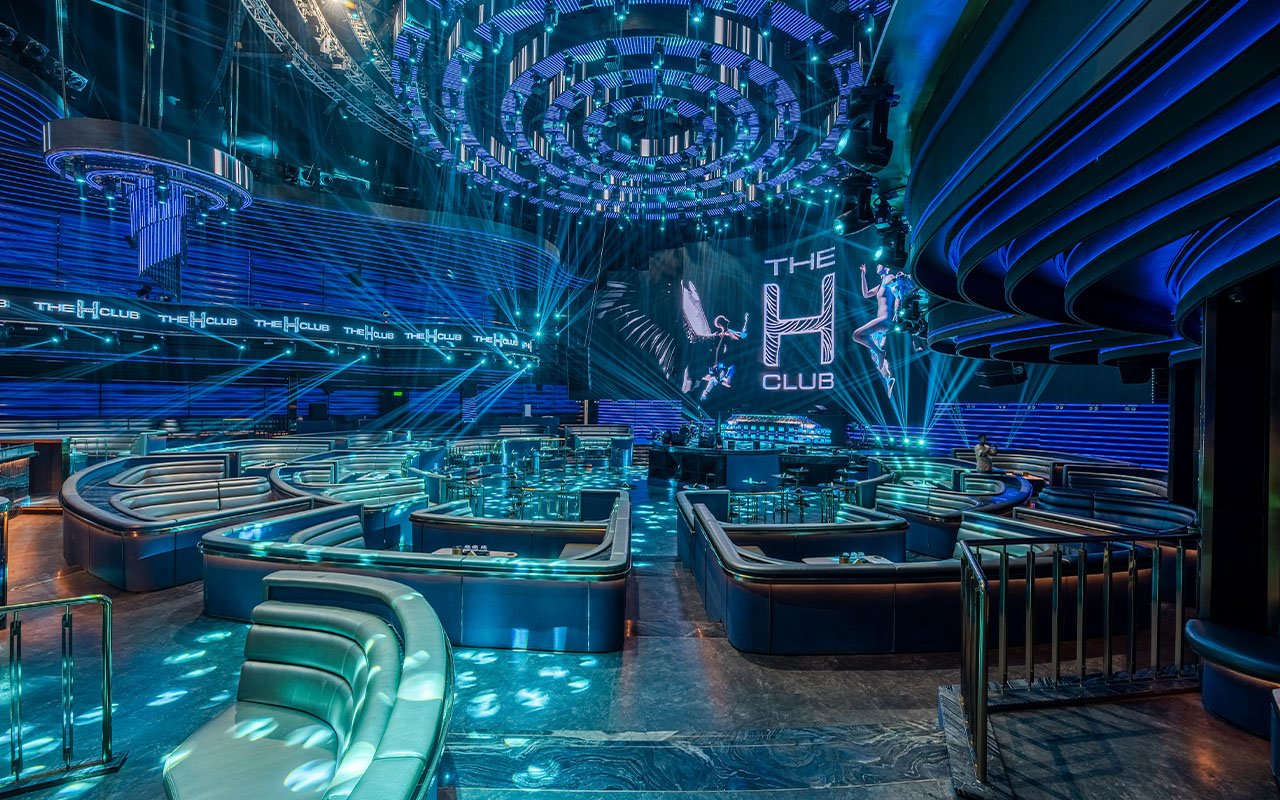 Introducing the H Club, Jakarta's best nightclub and ultimate hangout destination. Located in the prestigious SCBD area of South Jakarta, H Club SCBD stands as a vibrant oasis for expatriates seeking a sense of community and exciting nightlife. Since its grand opening, this extraordinary venue has become the town's talk due to its unparalleled experience.
As a one-stop entertainment destination, H Club SCBD offers a variety of activities to keep you engaged. They have exciting games that add extra fun to your night. And when you need a break, indulge in delicious snacks to satisfy your cravings. 
The H Club SCBD's stage is packed with modern lightning and sophisticated, high-quality sound that can bring a spectacular, unforgettable performance. From the moment you step in, you'll be impressed by their exceptional bottle delivery service, ensuring you receive VIP treatment from the start. Every visitor is promised an extraordinary night of entertainment that will leave a lasting impression. 
As a bonus, FDC ticket holders at H Club SCBD can enjoy free-flow beer, ice cream, and popcorn. So, you can indulge in your favorite treats while enjoying the vibrant atmosphere. Remember to capture those memorable moments at the photo booth, where you can create lasting memories with your friends.
One of the highlights at H Club SCBD is their mesmerizing laser show, which adds a touch of magic to the night. You can expect a stellar live music experience with a dedicated show director, from featuring popular Spotify top 40 hits to local and international DJs. 
The H Club SCBD is also named the biggest club in Asia, with its impressive capacity to accommodate thousands of party-goers (approximately 2,000 people. It also has earned a well-deserved reputation for hosting top-notch DJs and captivating national and international performers.
If you're a food lover, H Club SCBD won't disappoint. They take pride in offering a selection of mouthwatering steaks that will satisfy even the most discerning palates. Treat yourself to a delicious meal that perfectly complements the vibrant ambiance.
Location: Jl. Jendral Sudirman Kav 52-53 SCBD Lot 19, Jakarta Selatan
W Superclub Gatsu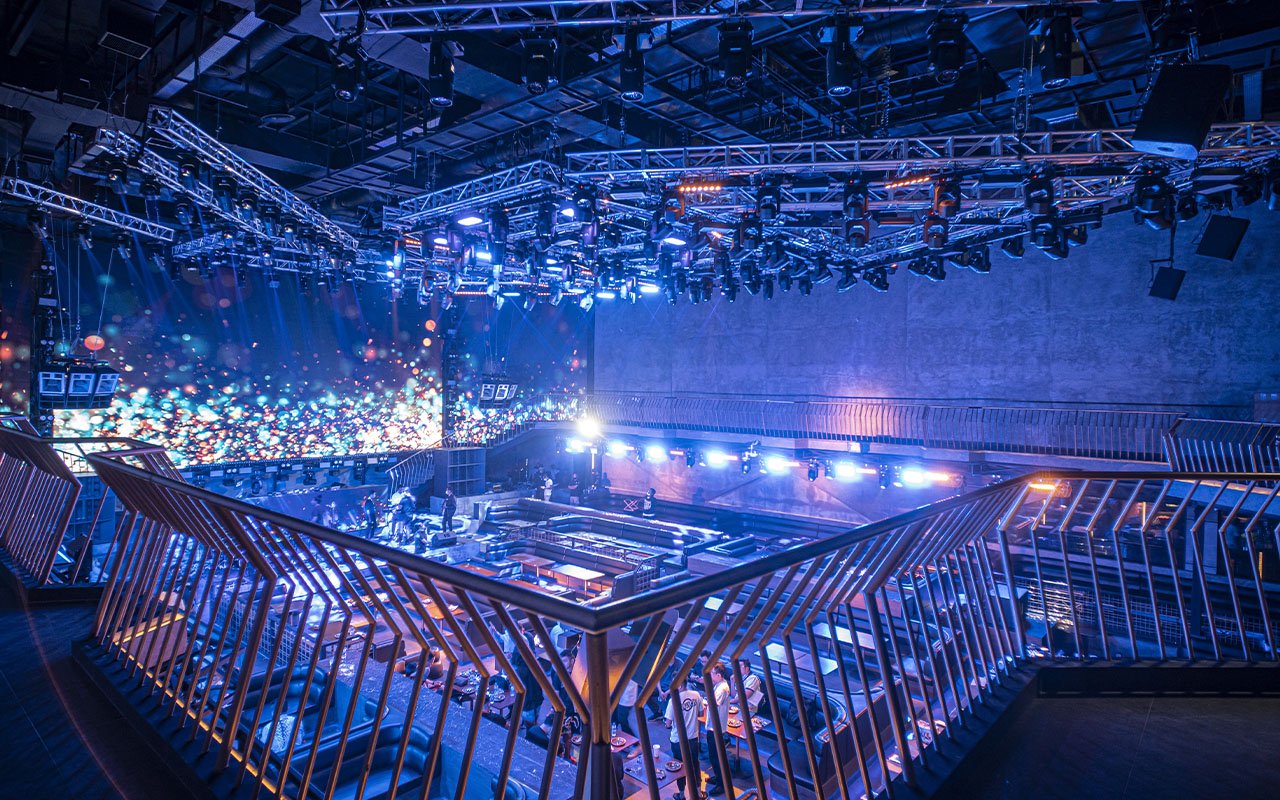 W Superclub Gatsu offers an exclusive venue with a truly immersive experience, where every aspect is carefully curated to provide unparalleled luxury. From impeccable services to exceptional products, W Superclub Gatsu sets a new standard, enabling visitors to explore new dimensions of the best nightlife in Jakarta. 
W Superclub reaches other exciting outlets, including W Superclub in Basuki Rahmat Surabaya, Pasar Kaliki Bandung, Mall Artha Graha Jakarta, and Atlas Superclub Bali. They also offer unique experiences that showcase the pinnacle of entertainment, ensuring that guests can indulge in luxury and revel in unforgettable nights across multiple destinations.
In addition, it goes beyond mere entertainment, creating a high-class community sphere and serving as a social platform for those seeking an elevated social experience. 
Location: Jl. Jenderal Gatot Subroto No. 1003, Jakarta Selatan 
Golden Tiger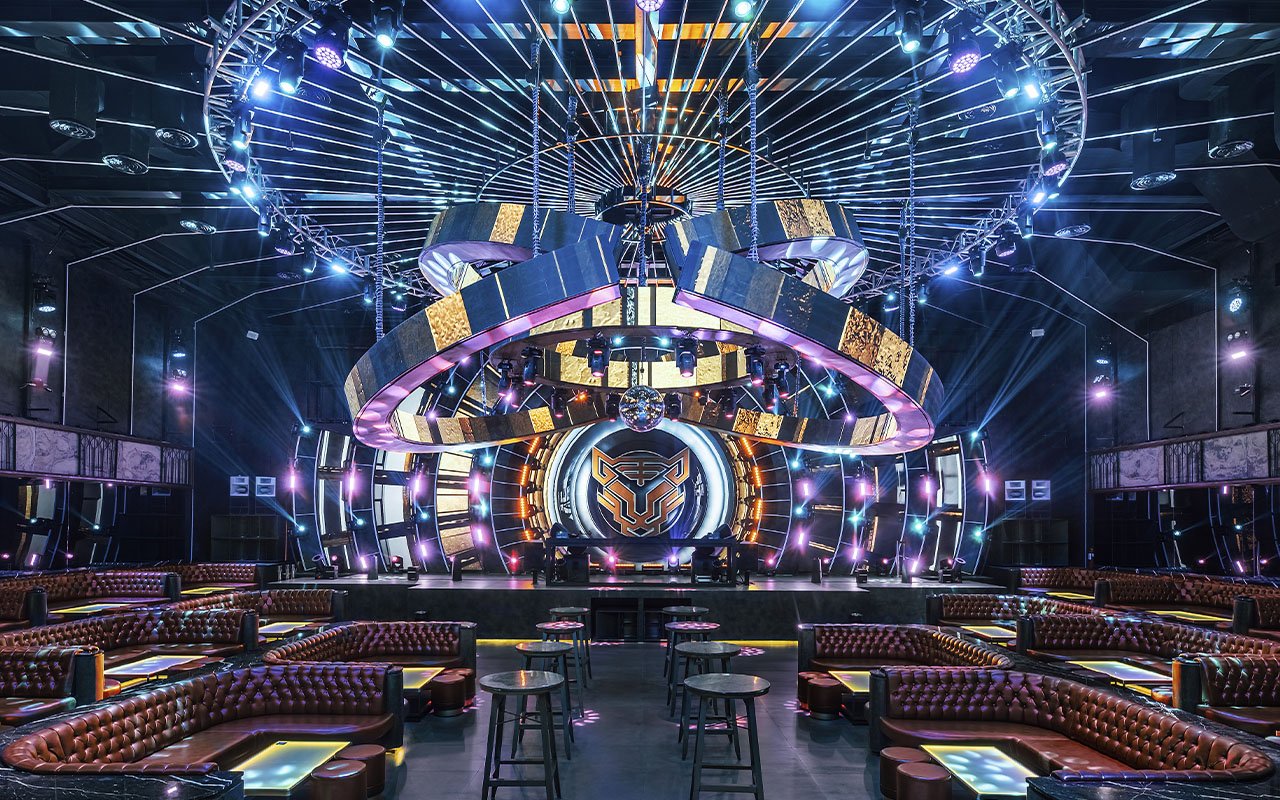 Discover Golden Tiger, one of the top hangout place in Jakarta that promises an unforgettable experience. This club is the destination for young partygoers seeking an unforgettable night out.
With its full DJ setup and exceptional audiovisual, the Golden Tiger Club ensures that the party never stops. With their finger on the pulse of the latest music trends, talented DJs create an exhilarating atmosphere, keeping the energy levels high and the dance floor packed all night long.
At Golden Tiger, it's all about self-expression through dance, attracting the lively and expressive Gen Z crowd. However, it's not just limited to the younger generation—parents, young adults, and college-goers are also welcome to join in the fun. With a DJ spinning tunes every weekend, Golden Tiger is the ultimate spot to unleash your inner dance enthusiast and create lasting memories.
In addition to its amazing party ambiance, Golden Tiger Club offers incredible value for your money. Unlike some exclusive clubs that may break the bank, Golden Tiger Club keeps its prices reasonable, making it accessible to a wide range of party enthusiasts. You can enjoy an incredible night of dancing, music, and entertainment without worrying about blowing your budget. 
Location: Kemang Jakarta, Golden Tiger PIK Jakarta
Other location: Q Big Tangerang, Medan, Batam
Gold Dragon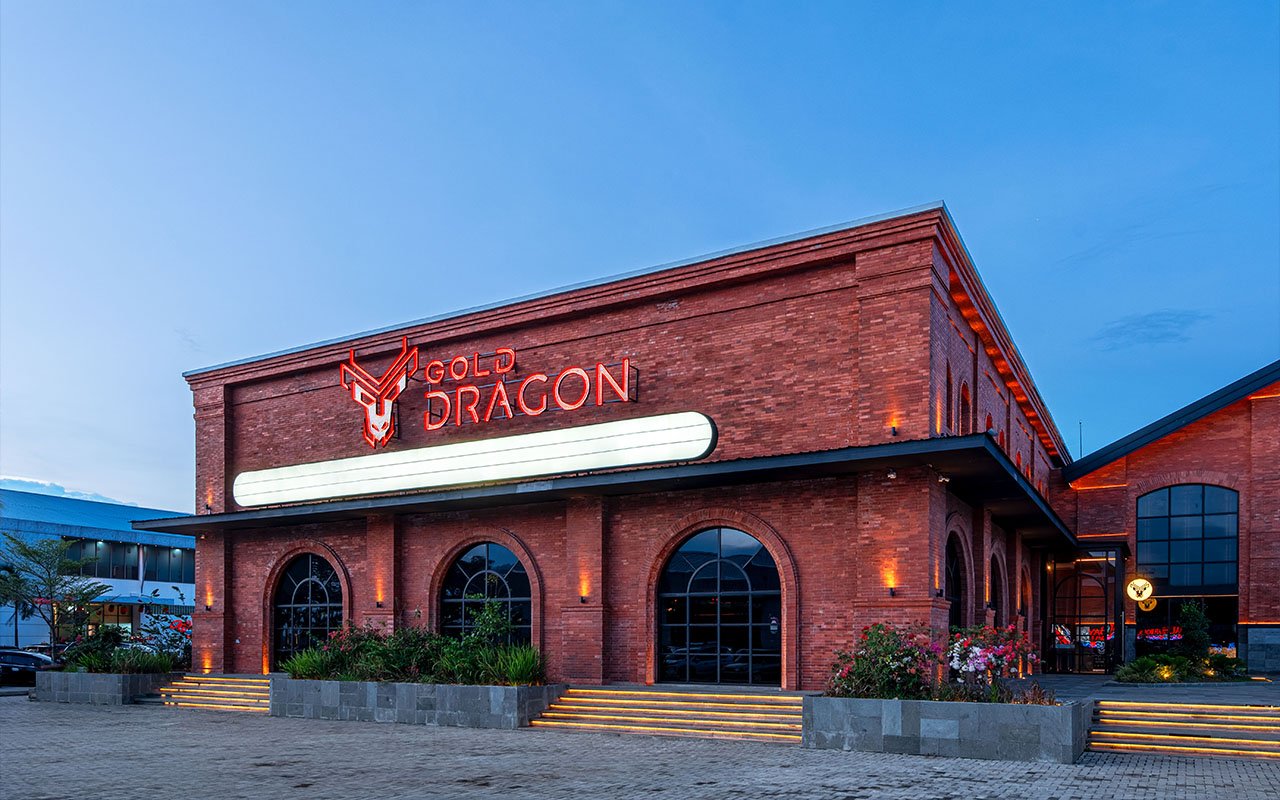 Gold Dragon is the next must-visit nightlife destination on our list for an unforgettable Jakarta experience. Renowned for its classic and classy vibes, this venue stands out with its main focus on live music entertainment. 
While there is a DJ present, Gold Dragon's main allure lies in its exceptional live music performances, attracting a crowd of young professionals who appreciate the art of music. Step inside and be captivated by the interior, which exudes a blend of classic and modern aesthetics with an art deco touch. 
The warm and inviting color palette of chocolate, woody tones, and hints of red gold create a stylish and alluring ambiance. Prepare for an immersive night of music and unforgettable moments at Gold Dragon.
Location: Kelapa Gading, Kemang, Senayan, PIK, Central Park
Other location: Bekasi, Manado, Pekanbaru, Q Big Tangerang, Batam, Palembang, Medan
Helen's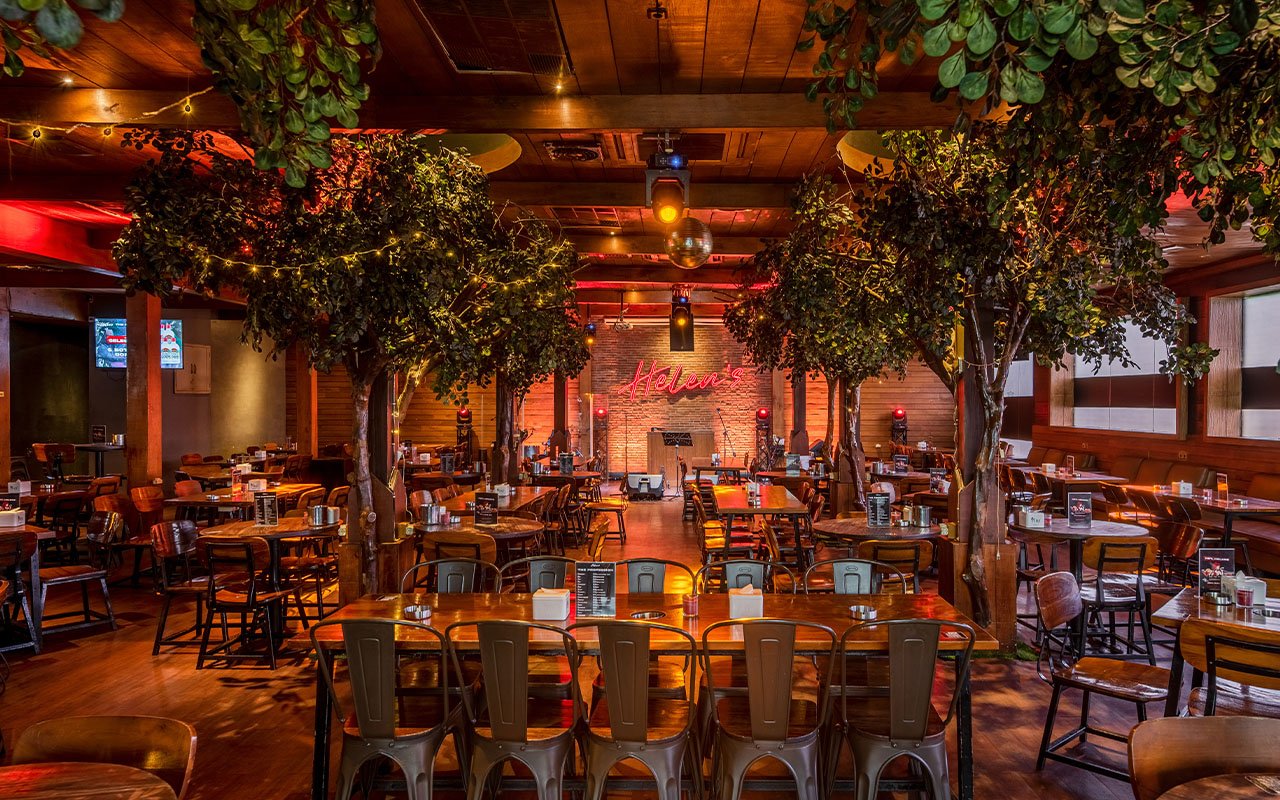 Introducing Helen's, a hidden gem on our list, offering a fantastic bar and live music experience that caters to the vibrant karaoke and sing-along culture. This hotspot is perfect for young adults and college students seeking an affordable yet memorable night out.
Helen's sets itself apart by offering an underground music scene catering to the college crowd. The carefully curated playlist features songs about having a blast and letting loose, providing the perfect nightlife for meeting friends and enjoying quality time.
So whether you are catching up with old pals or making new connections, they provide the ideal setting for creating lasting memories and fostering meaningful conversations.
They also have the best chicken wings in town. These perfectly seasoned and cooked wings are a definite crowd-pleaser. It is a must-try for any food lover.
Location: Epicentrum Jakarta, Gunawarman Jakarta, Tanjung Duren Jakarta
Other location: Gading Serpong Tangerang, Tanjung Bunga Makassar, Karangsari Bandung, Medan, Kertajaya Surabaya, Graha Surabaya
So there you have it, our ultimate recommendation for those searching for the best place to hang out in Jakarta. We hope this guide helps you discover the perfect spot to unwind and enjoy Jakarta's vibrant nightlife. 
For further information, please visit hwgroup.id, where you can find detailed insights about their exceptional venues and upcoming events.