Nothing like a good old, heartwarming piping hot soupy dish to keep you warm and fuzzy during Jakarta's very unpredictable wet weather! This is what you call comfort food at its best! So we have rounded up some of the best Chinese hot pots, worthy to try.
1. Chongqing Liuyishou Hotpot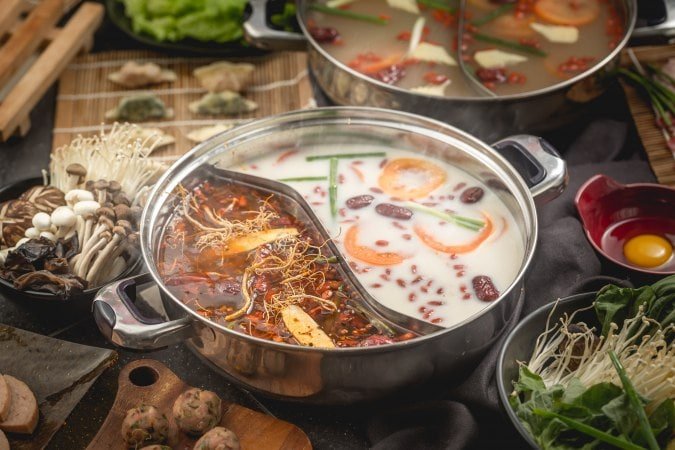 Following the success in Pantai Mutiara, Chongqing Liuyishou Hotpot is finally opening its branch in the South Jakarta area. Located in the high-end area Senopati, the restaurant promises to bring its signature flavor to the branch. Offers a wide selection of ingredients, ranging from vegetables, tofu, noodle, innard, seafood, and meatball.
Jl. Suryo No.42, Kebayoran Baru, Jakarta Selatan
11 am – 10 pm (Sun-Wed) | 11 am – 11 pm (Thur-Sat)
P: 082161001200
2. Beauty Hot Pot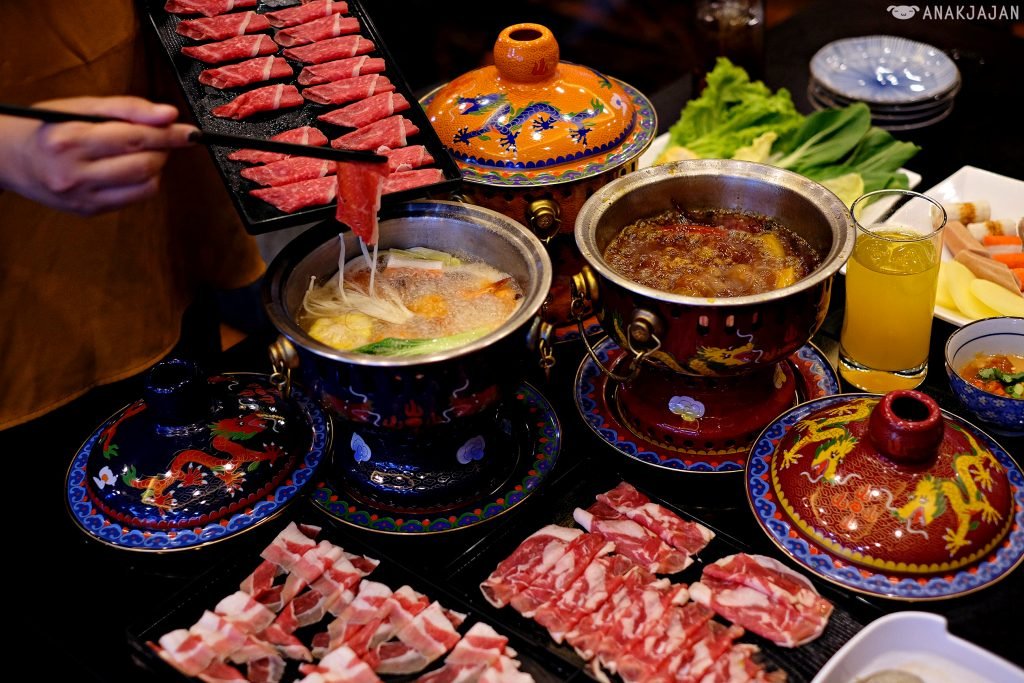 Photo: ANAKJAJAN.COM
This restaurant is popular for various reasons. First, it has five fantastic broths to choose from, with two of them being collagen-rich (hence, the name 'Beauty' hot pot) – Beauty Collagen, Seafood Collagen, Grandmas Chicken, Herbal Chicken, Mongolian Spicy and Original Szechuan Mala Soup – the spiciest of all. All soups are homemade from scratch, which explains the great depth of flavor. The second – and best part – is its All You Can Eat! You will see a corner with some of the best meat and veggie options displayed to choose from and put in your broth – from seafood options such as shrimps, scallops, lobster balls and clams to beef, lamb and chicken slices as well as veggies – you will be surprised what all you can eat over and over again here for an affordable price.
Green Central City Apartment (Novotel)
Jl Gajahmada No. 188, Jakarta Barat
Phone: +6221 2263203
3. Eight Treasures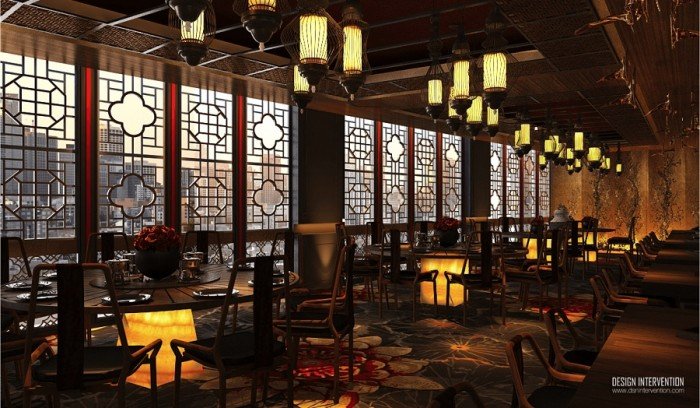 This is one of the most popular upscale hot pot restaurants in town, located at Plaza Indonesia. It is especially popular for its nourishing type of soups – Cartilage soup (brewed for over 12 hours and rich in collagen, a protein famous for youth rejuvenation, cancer treatment, improve metabolism and joint flexibility), Szechuan Mala spicy soup, Herbal chicken soup and Chicken/ African coconut soup. The soup base will be served in an individual pot. And the best part is, you will be spoiled for choices with their incredibly wide range of quality, fresh melt-in-your-mouth meat and veggies to boil in your pot, from slices of Wagyu beef, pork and lamb shoulder, to prawn and fish paste, chicken and shrimp balls and many more delicious options!
Plaza Indonesia South Gate Level 4 
Jl M.H.Thamrin No. 28-30 Jakarta Pusat, Jakarta Pusat
+62 811 9698 688
4. Haidilao Hot Pot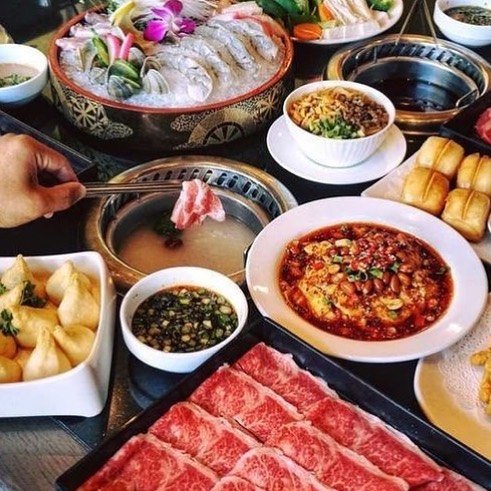 The famous hot pot restaurant from China, Haidilao is finally opened its first branch in Indonesia, precisely in Gandaria City. The restaurant combines kinds of characteristics of hot pot in many places in China. Maintain its original quality, the place is expected to be the next popular restaurant in Jakarta. You can choose several tasty broths, from mushroom, chicken, to goji berry.
Haidilao Hot Pot
Gandaria City Mall, Jl. Sultan Iskandar Muda No.8, Kebayora Lama, Jakarta Selatan
P: (+6221) 27085851
IG: haidilao.jkt
5. Little Sheep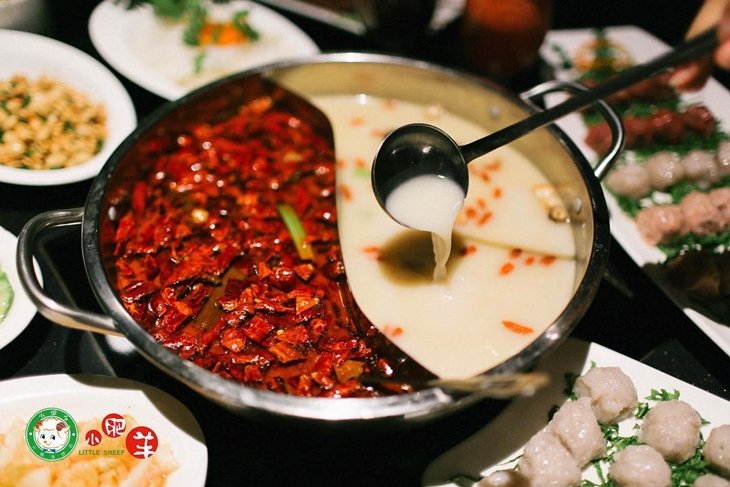 Started from humble beginnings, this restaurant has quickly grown to be one of the favourite Mongolian-inspired hot pot spots in Jakarta, that comes with five types of broth: House Special Original, House Special Spicy Mala, Half Half (Original and Spicy Mala), House Special Cooling and Half Half (Cooling and Spicy Mala). For the 'not-so-spicy souls, we recommend going for a pot of half and half to neutralise the epic burst of heat. Little Sheep provides an array of fresh and quality meat and veggies to go into your shared pot, we recommend one of their top choices, the lamb shoulder, thinly sliced to perfection. You also get to choose a wide variety of condiments to make your pot of soup even more flavourful then it already is – think garlic, chilli oil, coriander leaves, sesame oil and much more.
Green Central City Apartment (Novotel)
Jl Gajah Mada Raya No. 188, Jakarta Barat
+6221 6387 5080
BRI II Center Park
Jl. Jend. Sudirman No.1, Bend. Hilir, Jakarta Pusat
+6221 5785 3365
Ozone Mall Lantai 2
Jl Pantai Indah Utara 3, Kapuk Muara, Jakarta Utara
+6221 2967 3675
6. Shu Guo Yin Xiang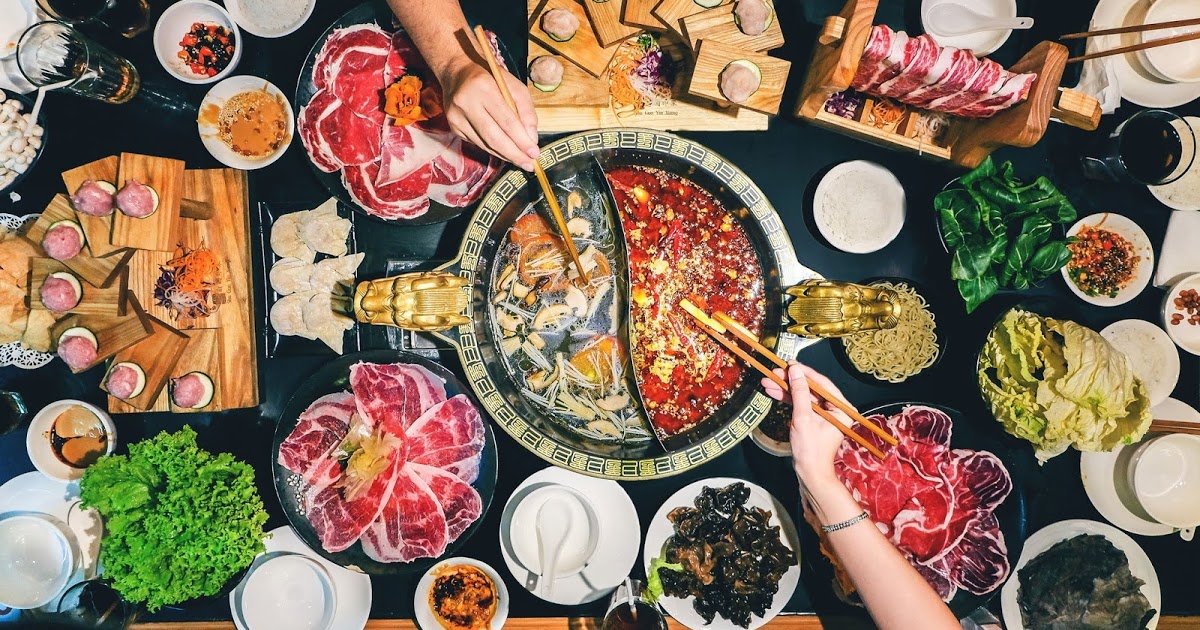 Photo: JKTDelicacy.com
Filled with lots of tasty gems, Mangga Besar has been one of the top destinations to go whenever you crave for legit good food – and one of them is Shu Guo Yin Xiang. There are five soup options here: Mala Szechuan, Mala Szechuan with Beef Oil, Pork Bone, Chicken Herbal and Tomato. You can get a combination of two or three soups in one pot or an individual pot. A fair warning – the spicy soup could possibly make your tongue feel numb. The meat choices here are top-notch, they've got US Angus prime ribs, Australian rib eye, Australian lamb, fresh shrimp meatballs, prawn and pork dumpling, and fish paste, to name a few, as well as fresh veggies. Don't forget to mix a small bowl of condiments such as garlic, chili oil, sesame oil, soya sauce and more from the corner provided, to add that kick to your soup.
Jl Mangga Besar Raya Komp. THR Lokasari Blok B no.6-8
Taman Sari, Jakarta Barat
Phone: +6221 6230 8860
7. High Style Hotpot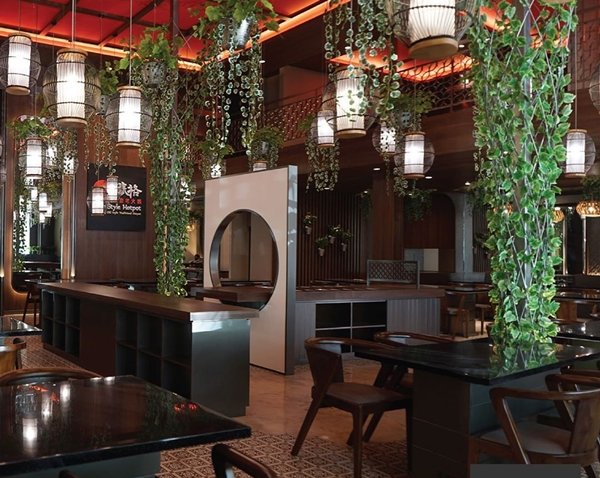 After the success in PIK, High Style Hotpot opened its new branch in Wolter Monginsidi. This branch still brings the same concept as the PIK one, which is Chongqing Old Style Traditional Hotpot. You can indulge in the freshest meats and vegetables dipped into the tastiest broths for a reasonable price.
Jl. Wolter Monginsidi No.42-44, Petogogan, Jakarta Selatan
P: +62877-2288-8668
IG: highstylehotpot
8. Joy Luck Pot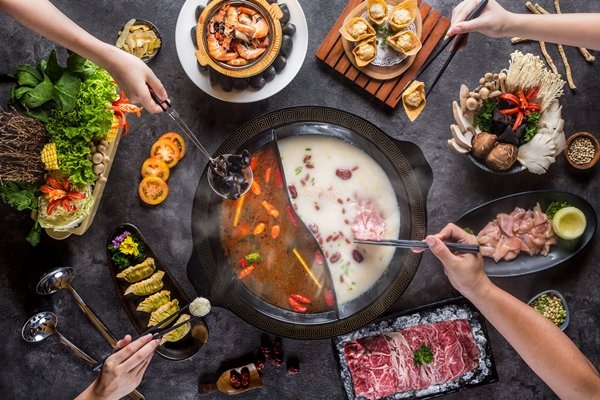 Joy Luck Pot selects the nest ingredients to be served along with a selection of broths. The place preserves the tradition through the broths, which gives a clean palette and yet a memorable taste. The paste and dumplings are labor of years of perfecting the recipe. The offerings are sure to please people of all age for any occasion.
Lippo Mall Puri 1st floor L1, Jl. Puri Indah Raya No.RT.3, Kembangan, Jakarta Barat
P: (+6221) 80633771
IG: joyluckpot_id
Website
By: Divyha Pridhnani-Bhojwani and WNI Team